Motoring guru's Helen Stanley and Paul Cowland are back on our tv screens for the Autumn schedule in the brand new show Motor Pickers. In this new series Helen and Paul use their extensive knowledge of the used car market to help punters find the right motor for them. In each episode they line up a diverse selection of cars for guests to try out, in the hope they find the right car. And along the way they hope to inject a bit of petrolhead passion into the journey.
Both Helen and Paul chatted to Take to the Road recently about the new show and how things have been going for them in these challenging COVID times.
Motor Pickers helps buyers to find the right car for them and you guys draw on your experience to make that happen. How was it changing from fixing up and restoring classics to heading out into the modern 2nd hand car market?
Helen – To me it is a little bit of a culture shock as there is a big difference between them. However I'm always looking at what cars are for sale, modern classic and future classics. So that's not too alien really and bridges things quite nicely. One thing I say a lot actually, because Paul and I are both petrolheads, a lot of the people that come on the show that we help, they come on the show through necessity and practicality really. So we hope that by the time they leave us that we've helped them and that the car they end up with, gives them a bit more passion. It's nice that me and Paul are doing this because we are so so passionate about cars. So we hope we can project that.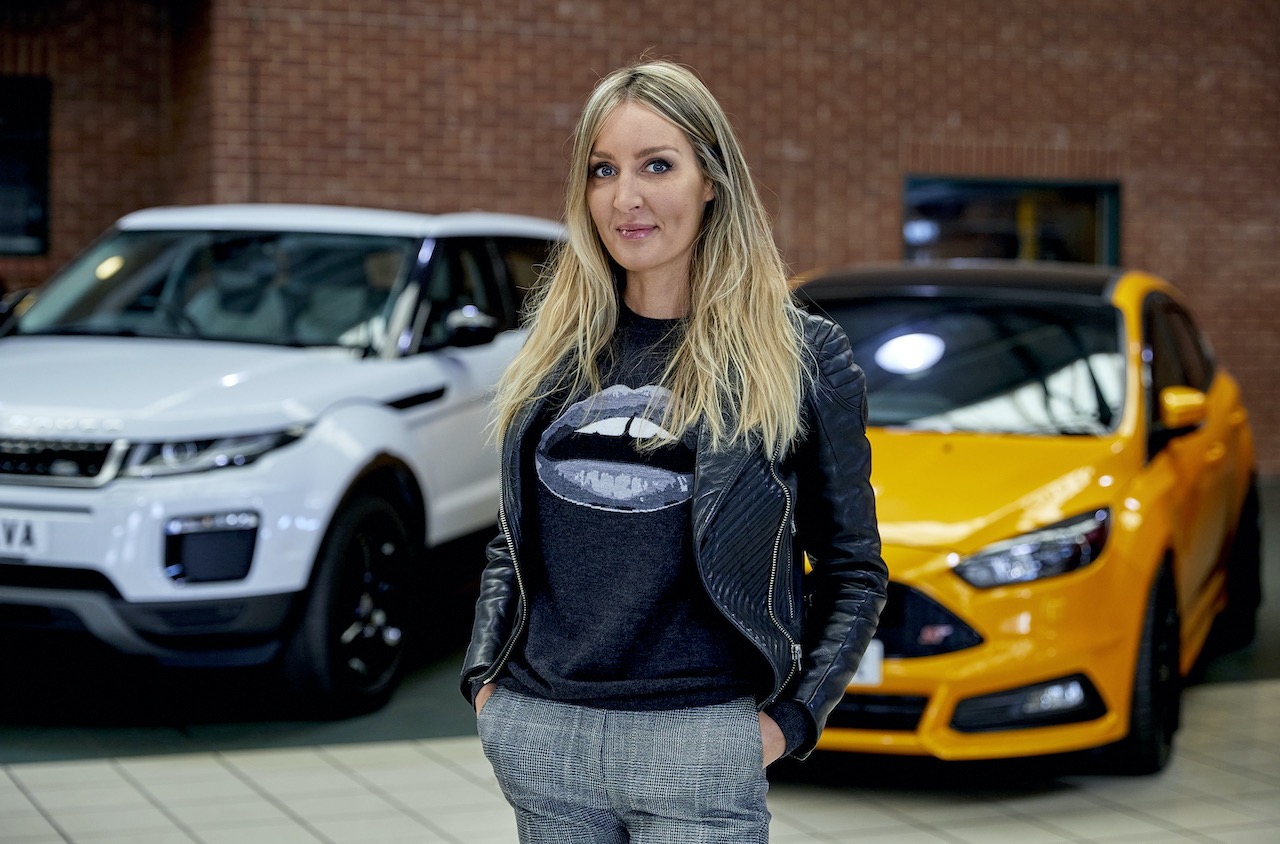 Paul – For me Niall it was basically going back to where I started, in new car showrooms! I started working for Saab so for me to be back into a showroom advising people on new and used cars, it just felt like one big circle really. And I'm very happy in a car showroom as it just feels like home to me.
Paul it must be nice to finally have an on screen co-partner who actually appreciates JDM cars and the culture that goes with it?
Paul – Yes it is lovely because Drew utterly hates them. He hates most Japanese cars and he hates 1990s Japanese too. But he loves Subaru Impreza's so figure that one out… But yeah Helen has a very broad and expansive knowledge and appreciation of automotive things and its lovely to chat to someone who likes most things I do. The thing is with Drew he is so dismissive of stuff he doesn't like, which makes for great entertainment for the telly. But those Salvage Hunters scenes aren't being put on. That's Drew being Drew! But saying that you are quite funny Helen as there are cars you don't like and you do kick off when its the wrong car and you don't like it… especially when its not classic enough or cool enough!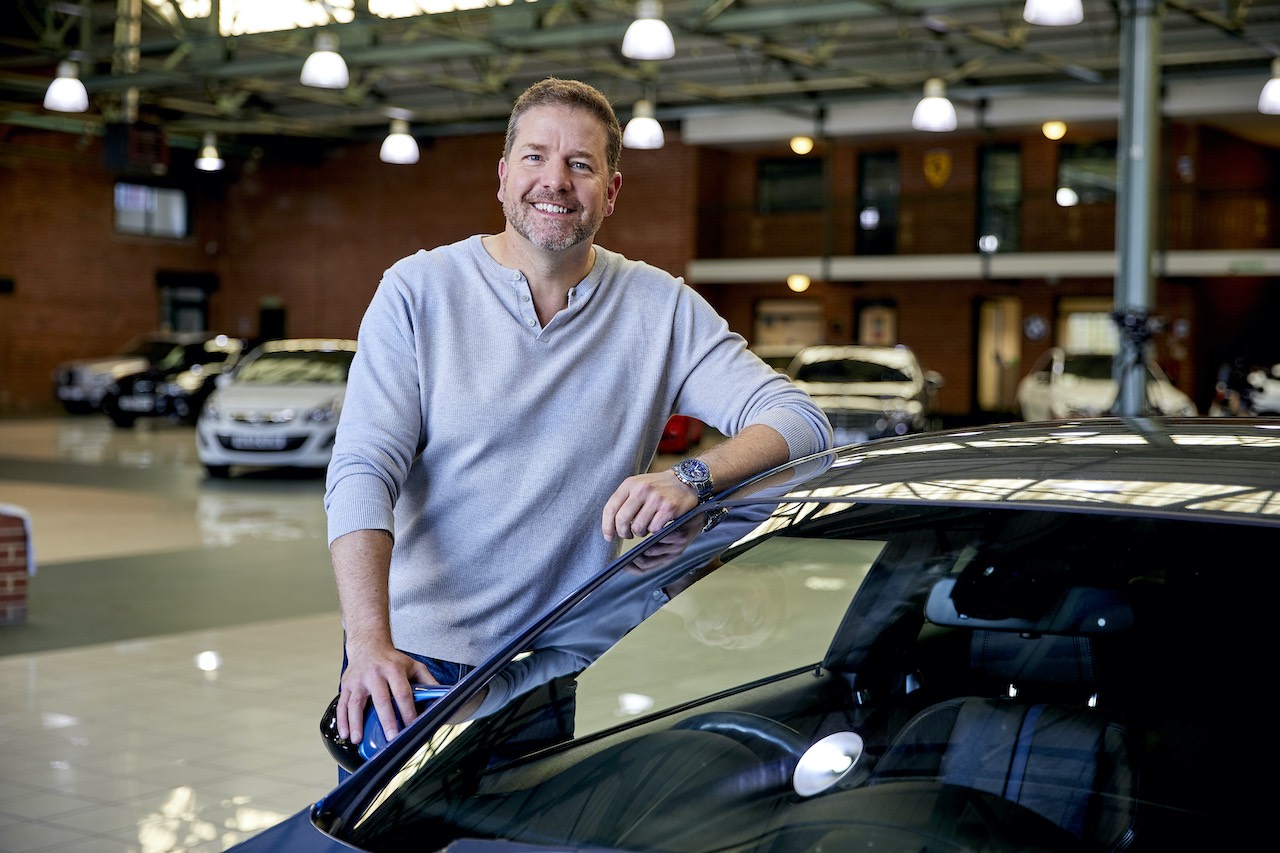 Helen – Ha ha you are right Paul! I do have a broad range of cars that I really like. But yeah when I don't like a car I don't like it! That is it!
Helen what's it been like swapping an extreme engineer and a motorbike fanatic for a used classic car sales man as your Motor Pickers co-star?
Helen – You I've loved working with Paul because one of my favourite things to do aside from cars is to laugh. And Paul makes me laugh from the minute we start to the minute we leave and then we combine that with cars. I honestly have the best time with him and we really go off on tangents sometimes. I learn so much from him everyday, he has such an extensive knowledge about all kinds of cars. He's a walking encyclopedia! So it's absolutely awesome!
The 2nd hand market has really grown in the past few years, with so many great spec cars to choose from. Does that make the job easy?
Paul – That's an interesting question actually. There is more choice out there and when people have more choice it can make it harder to choose. But then from a car salesman's point of view, all that choice means you can tailor the exact car that someone wants. So from a sales point of view it is easier. Cars these days are better, they are more reliable and there are very few terrible cars these days. So the car salesman's job, from that view, has never been easier. So it is a great time for used cars. But that's why we are there… because we are ace ha ha!
Helen – I think it is easier too because there are so many choices on the market. So a lot of cars can tick a lot of boxes. So I think people are spoilt for choice now, but as we found with Motor Pickers, that has actually made it harder for some people.
Sometimes modern cars lack the soul and character of classics. And with both of you heavily involved in the classic car and custom car worlds, did you find switching to modern motors a challenge?
Helen – You know I did worry slightly going into the show that I wouldn't be able to get enthusiastic about the cars. But, surprisingly I really have! Because someone will come in with their criteria for a car and there will always be some interesting cars out there that will really inject some fun into their life. I'm actually surprised by electric options like heated seats, electric windows… things like that. Sure, a lot of the cars out there are maybe a little bit bland and a bit samey but in each category on the show there are some absolute corkers! So if you know what you are looking for and you keep your mind open, there are still interesting cars out there.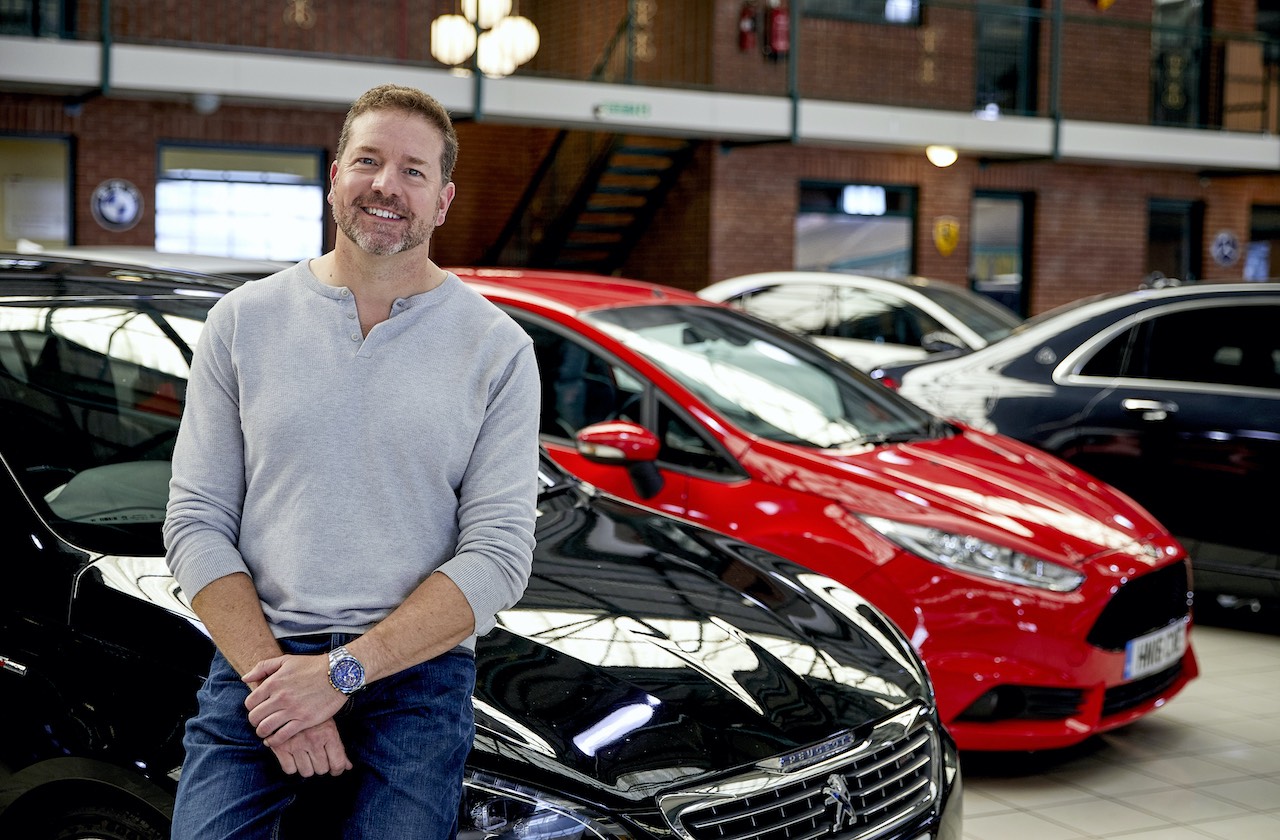 Paul – That is interesting Niall as I'm the same as you and Helen really, new cars wouldn't necessarily be my go to either. But we do have some interesting ones on the show like the Abarth and the C63 AMG and some quick things like a Nissan GTR. Those kinda of new cars interest me. But what is lovely as a salesman is you try and put yourself in the shoes of the buyer, it's their day and you try and imagine what it is they are trying to achieve. And that is very fulfilling. If you put someone in a car that's perfect for them and it gets them excited, that's where the fun in the job is. And that goes all the way back to the 1990s where I started my career.
A couple of the cars you guys picked that feature in the upcoming episodes have future classic written all over them. Such as the BMW M3 and the Z4, Audi A4 Avant, the Ford Fiesta ST and the Alfa Romeo Stelvio. Do you personally think they will achieve classic status?
Paul – I think loads of them will actually! That list you mentioned there is really good. The Nissan GTR we are filming with soon is going to be another one. And it's funny if you look at some of the prices, those BMW M3 prices in particular, that's an expensive car as its already hit the bottom and is coming back up. And it's already a classic car even though its 10 years old. If you tucked a good BMW E92 away now that's money in the bank basically. We actually had to fight to get that car on the show as the producers didn't want anything too old. But for the buyer it was a cracking car and it was the kinda car he wanted.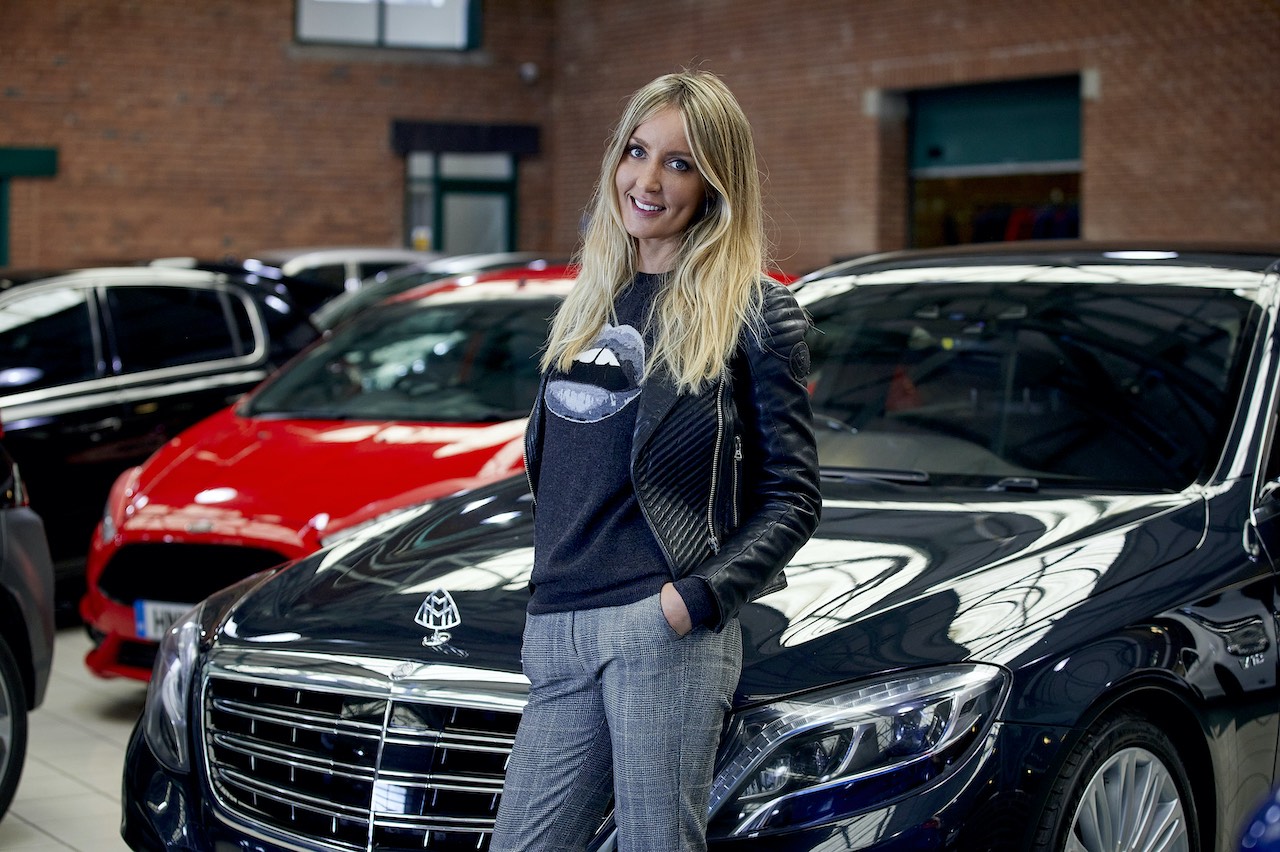 Helen – Yeah I agree because I think a lot of the people that come on to the show, they've been looking for a while and they have this criteria and they are almost blinkered. And they probably don't look at the cars like we do. So for us to highlight the likes of the E92, they suddenly realise yeah that's a really good point. And it makes them look at the cars in a really different way. Which injects more of that passion because its a really special car and it will become more special as time goes by.
Which car stood out from the pack and which one surprised you?
Helen – Probably the GTR was the most exciting car because it is a bit of an icon. And the Maserati Granturismo surprised me too as its the sort of car I didn't think would be in anyone's price range so I would have overlooked it. So when I looked into the history of it, it became more interesting and it's such a beautiful car. Plus it did fulfill this guys criteria.
Paul – The car I would have taken home was the E92 BMW. It was a minter and I would have put money into that. And then there was the Z4 which was spankingly cheap. It was only something like £7,900 and it was the later shape Z4 with the folding hardtop. It was lot of car for the money.
Buying a car is a bit complicated these days, with so many finance options available, it is easy to fall for the sale lingo on the forecourt. What advice do you have for buyers?
Paul – Go on Motor Pickers. It's on Quest! That's my advice then you'll get amazing expert guidance for free, a free lunch and you get to be on the telly! Seriously though, make sure you buy from a reputable dealer or a good specialist. Or if you are buying from a random that you don't know, pay the few hundred quid to have the car professionally inspected. Even if you try to buy from the worst place imaginable, you'll get that investment back as you'll be able to walk away from a lemon.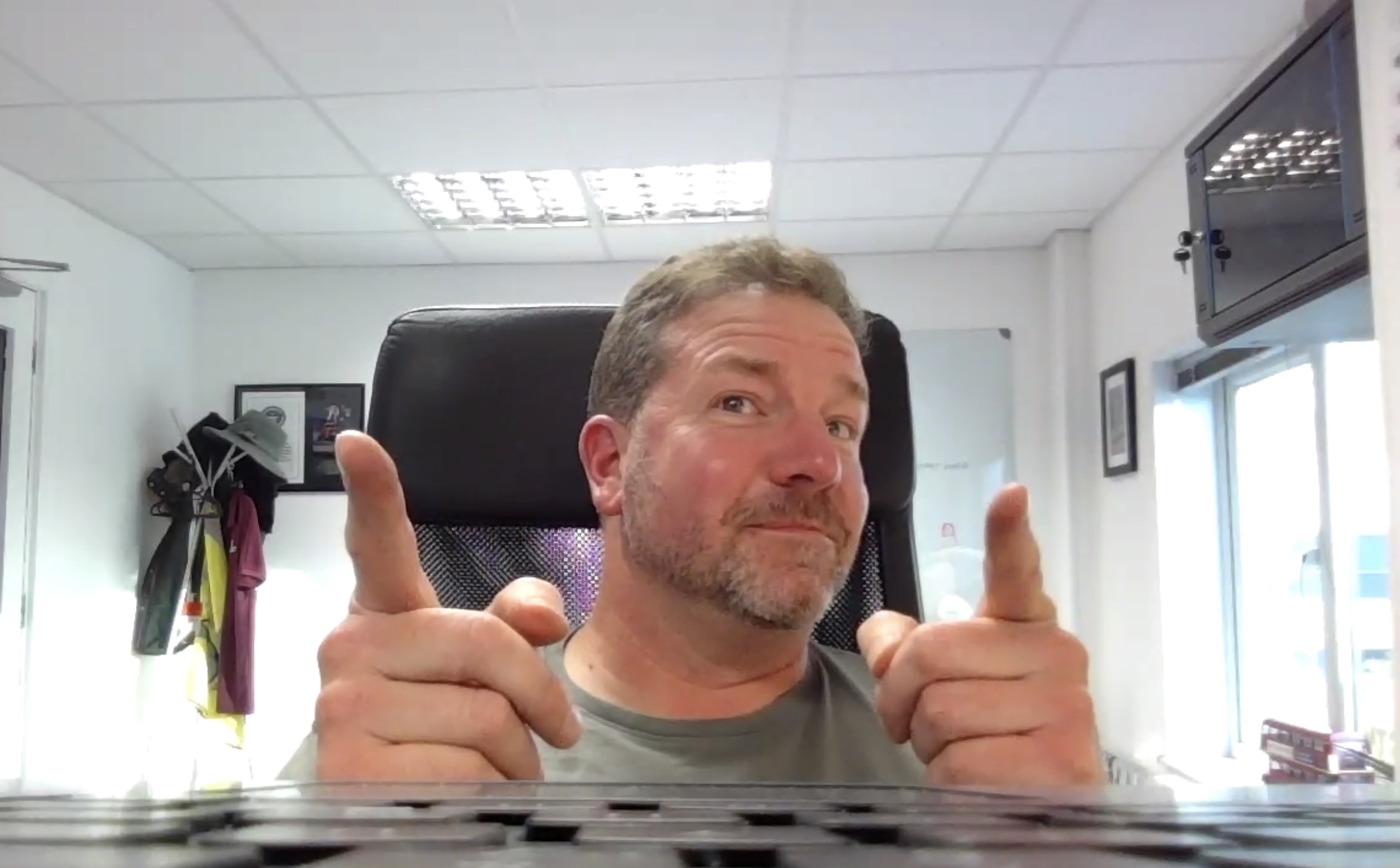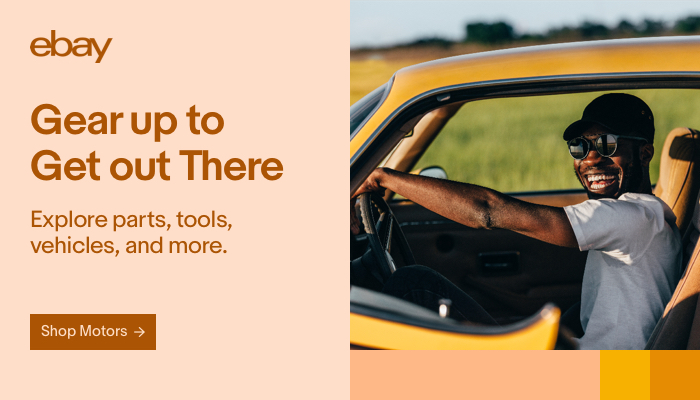 Helen – I concour with Paul on that. He's hit the nail on the head!
How have you guys managed the lockdown and how difficult was it to film Motor Pickers with all the restrictions currently in place?
Helen – I mean when we started Motor Pickers, the lockdown had eased and we are really fortunate we work with a really fantastic crew who are very careful and they follow the rules. Because its a car show it actually works quite well as we just put cars in between us so we then have our 2 meters. So it doesn't look too alien or strange having all this space. So it feels quite natural still. It's just be tweaked and adapted so we could film it.
Paul – Yes Niall but we have to remember that when Helen arrives on set, she has to have her oxygen tent, no direct eye contact and all that… ha ha! Seriously though it's worked really well thanks to the crew.
Helen with your custom car background, how tempting was it to take the cars you found away and modify them?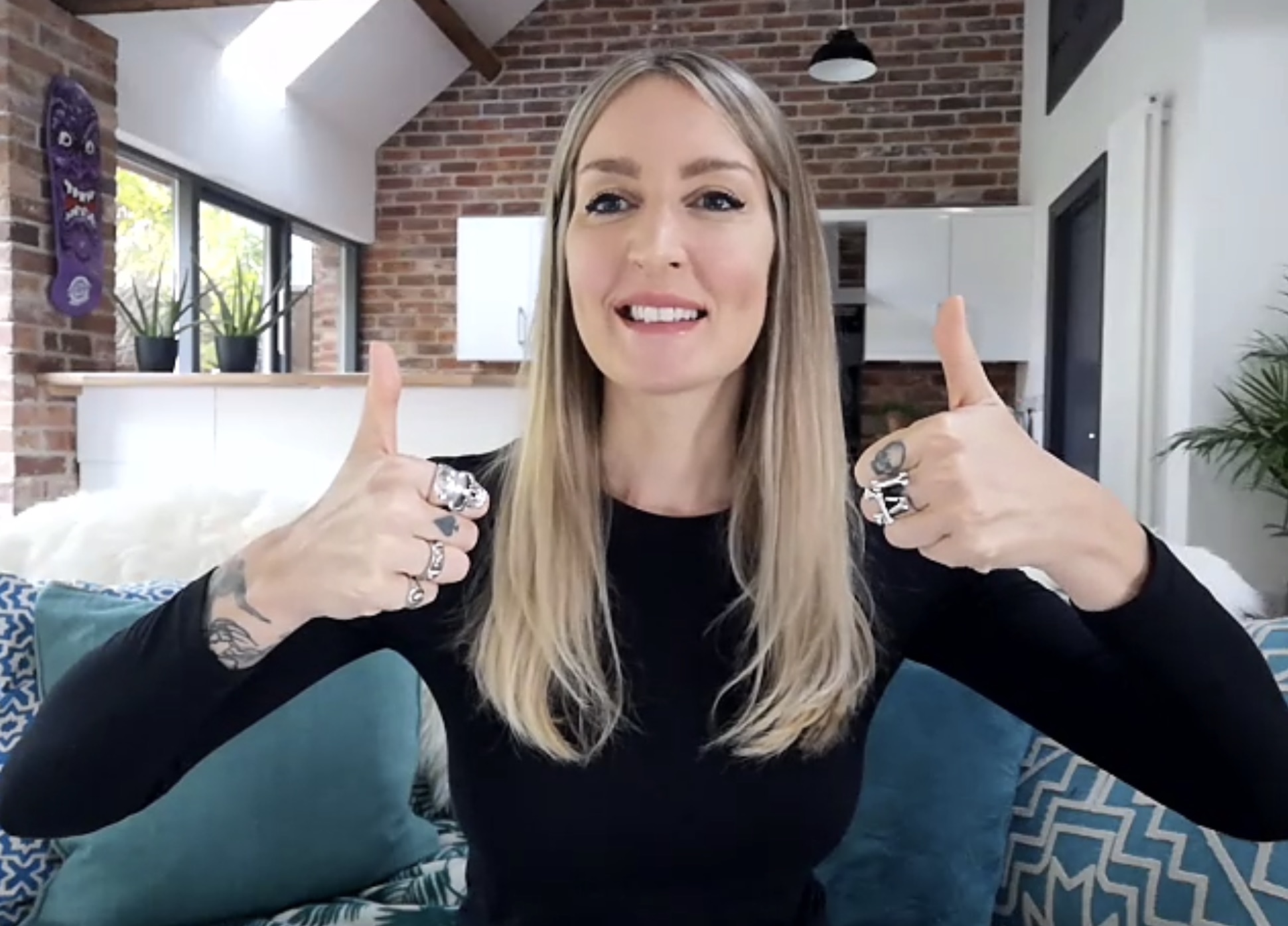 Helen – You know the way I look at cars, I see them and think oh if I could just change the wheels or just change the stance a little or the colour… it's just the way I look at cars really. As soon as I see them I just start re-imagining them. But it is a very personal thing.
Paul it must have been relaxing and a nice change of pace for you checking out cars with no rust? Or with controversial flags added to them (Drew's Mini mod from Salvage Hunters springs to mind).
Paul – It's brilliant really, anything on the internet to do with Drew or the union jack, everyone tags him in on it now. It's hilarious! And the thing is when he made that change to the Mini, I genuinely did not know he had done that. So that reveal was my genuine reaction, one of utter disgust and horror. But yeah it's nice to have cars that are in nice showrooms, nice and shiny and no rust. It's quite refreshing to come away from the restorations on Salvage Hunters and spend time in a new car show and with cars that work and are more financially rewarding!
Both of you guys would have been at the NEC for the Classic Motor Show, but unfortunately it was cancelled. It's a tough time for all involved.
Paul – Yeah it's been really tough for the team behind the NEC Classic Motor Show and the crew that organise the Discovery stand. It's been shocking actually. And I think for some of the smaller shows and venues, like for example Santa Pod, they've been trying to offer credit notes for advanced tickets for 2021. Because if everyone took a refund now, that would be the end of some venues for good. And I think we can all help keep some great venues keep going by taking a credit for next year. It's something we can all do as enthusiasts.
Helen – It's a fantastic show and one of the really nice things is that fans can see the Goblin Works cars on tv for real at the show. And there's not a lot of car shows that can offer that. So it is such a shame that we can't do that this year. I had planned to take the BMW E30 to Europe and that got cancelled. I was going to go to SEMA too. So it's been very very bizarre. But I do think one of the positives will be, when we come out of this, is that we will enjoy these car shows a lot more and we will appreciate them a lot more. Plus we will appreciate seeing each other too! Because the shows are when a lot of us hang out and get to catch up.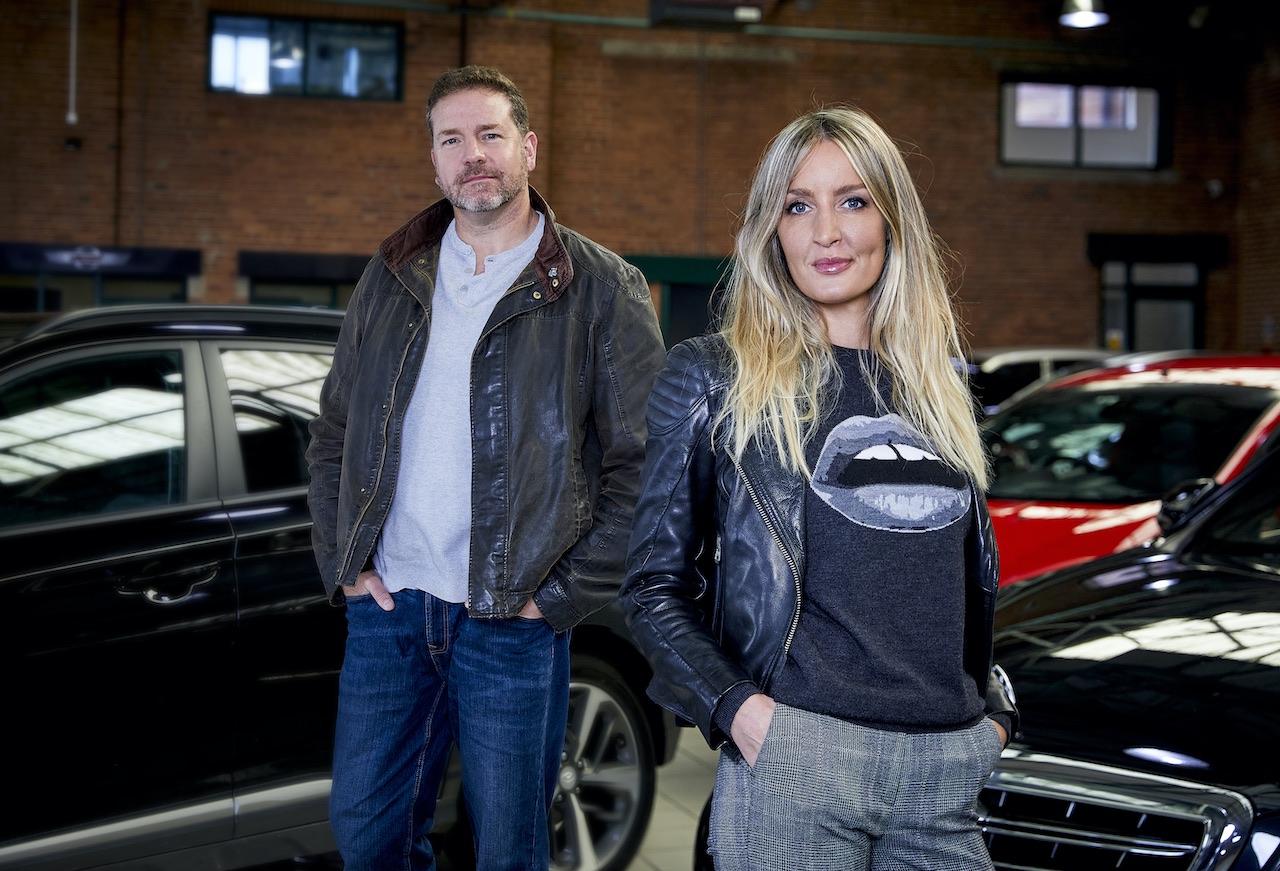 Have you any cool car projects you are working on that you'd like to share?
Helen – I'm still working on my Mk1 MX-5. That project was massively impacted by COVID and not being able to work. Plus I've had to undo some of the previous work that was done to it as it was a bit subpar, so it's taking even longer now. But it is being rebuilt from the ground up as a race car. The chassis will be braced, the engine bay will be spot welded etc. So when it is done, it will be ready for me to take on Gymkana!
Paul – I've got a few funky ones on the go actually. I've got that Reiger Calibra which is quite hilarious. And I've picked up a Mazda 626 GD Coupe as well. There's only 4 left of this model. It's like a poor mans R32 GTR, it's such a cool car. It has box arches, it has 2 doors and it's Japanese. It's pretty cool! So that's what I'm doing at the moment.
Helen Stanley and Paul Cowland were talking to Niall Julian
Brand new Motor Pickers premieres on Quest, Thursday 5th November at 10pm, or stream on discovery+.