Goblin Works Garage is back on our screens with a new show called Goblin Works Modshop, which has launched on Discovery+. This brand new show reunites the Goblin Works Garage team and sees Jimmy DeVille, Ant Partridge and Helen Stanley return to the workshop to carry out stunning visual and performance Goblin style car mods, all for deserving owners. Take to the Road caught up with the gang to find out more about their exciting new show.
Goblin Works Garage is back with a brand new show Goblin Works Modshop! What have Goblin fans got to look forward to?
Jimmy – It is a completely new show as we've attacked it at a completely different angle. That's been massively brought on by the current situation in the world and it was nice to do something within that to reflect whats going on. Helping some people out and doing nice things for people is quite cool!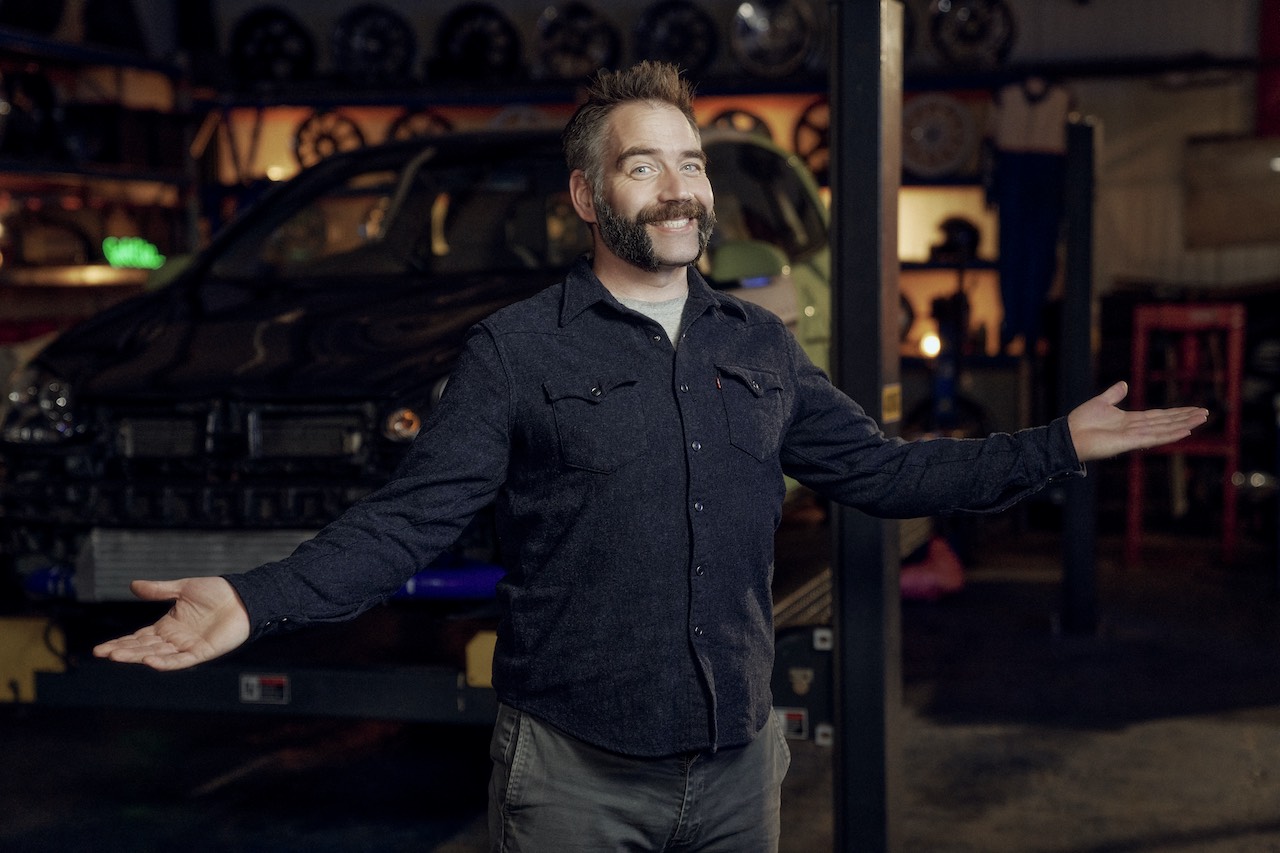 Ant – It was quite challenging as we were helping people out in a situation that we are all in right now. Obviously we can't push too much the whole COVID thing and we've tried to keep it as COVID neutral as possible. But essentially what we are doing is helping out fans and giving them a leg up with a free £10,000 worth of bolt on custom mods for their pride and joy.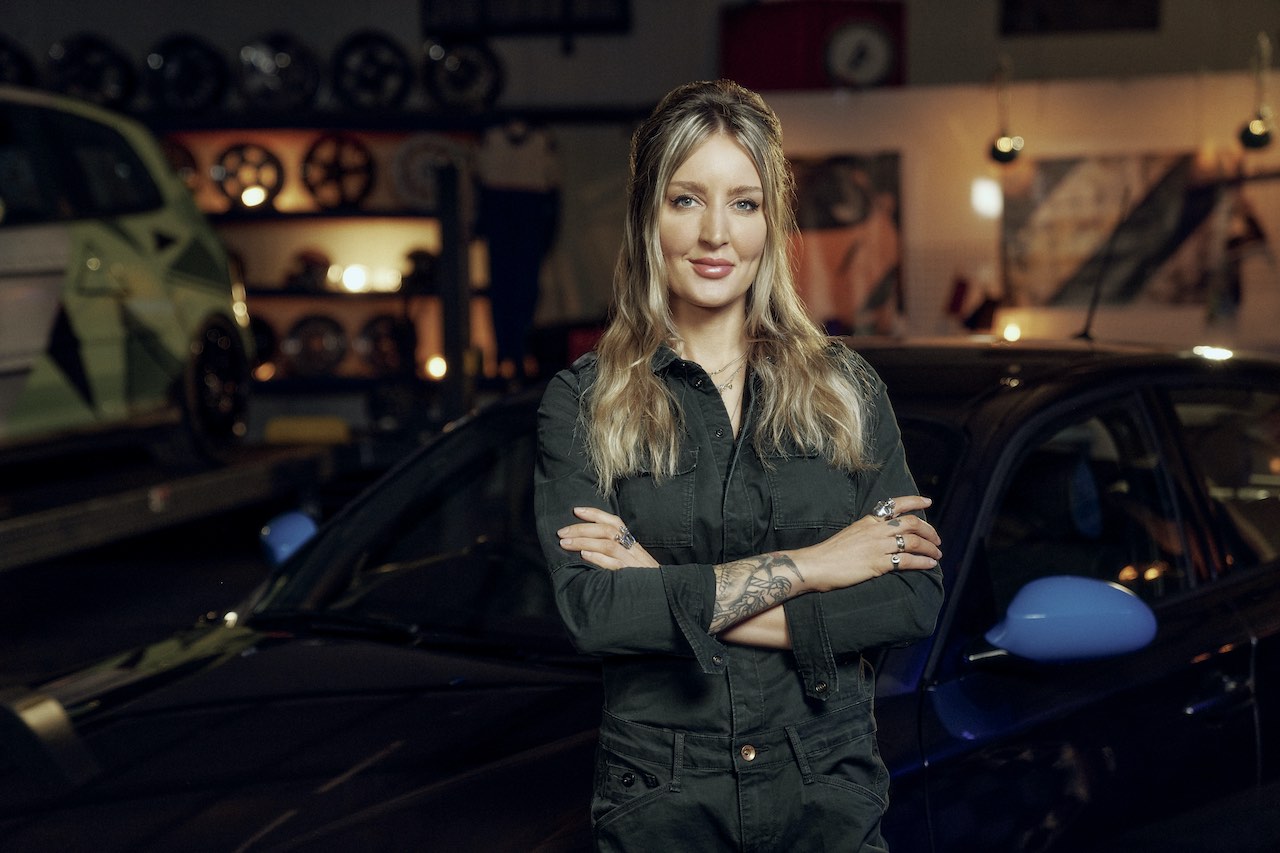 Helen – From my point of view and I think the boys will agree because this show is so different, to me it is probably more encouraging to get people involved in the custom scene. It's what we have done in the past and we always go hell for leather with our ideas and we get very carried away. We do it with our personal builds as well. And budgets can just sky rocket and I'm very guilty of that! And so this show is a little more accessible and because of that its going to encourage more people to become involved in the custom scene as a whole. You know its things that people can do in their own time. Its just opening it up a bit and encouraging people to get involved even if they only have a small budget.
This time you are fixing up and modifying cars for clients. A different kind of pressure to building cars to then sell to prospective buyers. And then there was the added pressure of COVID as well.
Jimmy – Niall I can tell you there was nothing scarier than the reveal day! I can tell you!! We were all definitely guilty of having sleepless nights before the reveals and you know pacing up and down like expectant parents as well. It is a dreadful feeling. It was always great in the end but the anticipation… honestly you don't know what can happen… And you know when you have done the build, all you can see are the imperfections. You don't see the big picture and because we've done it in tiny little increments with the changes, its massively changed for the owner… that's what they get to see. That's something we don't get to see. But on the reveal day we then see it from their eyes which is really interesting, you know seeing their reactions and it was really moving actually.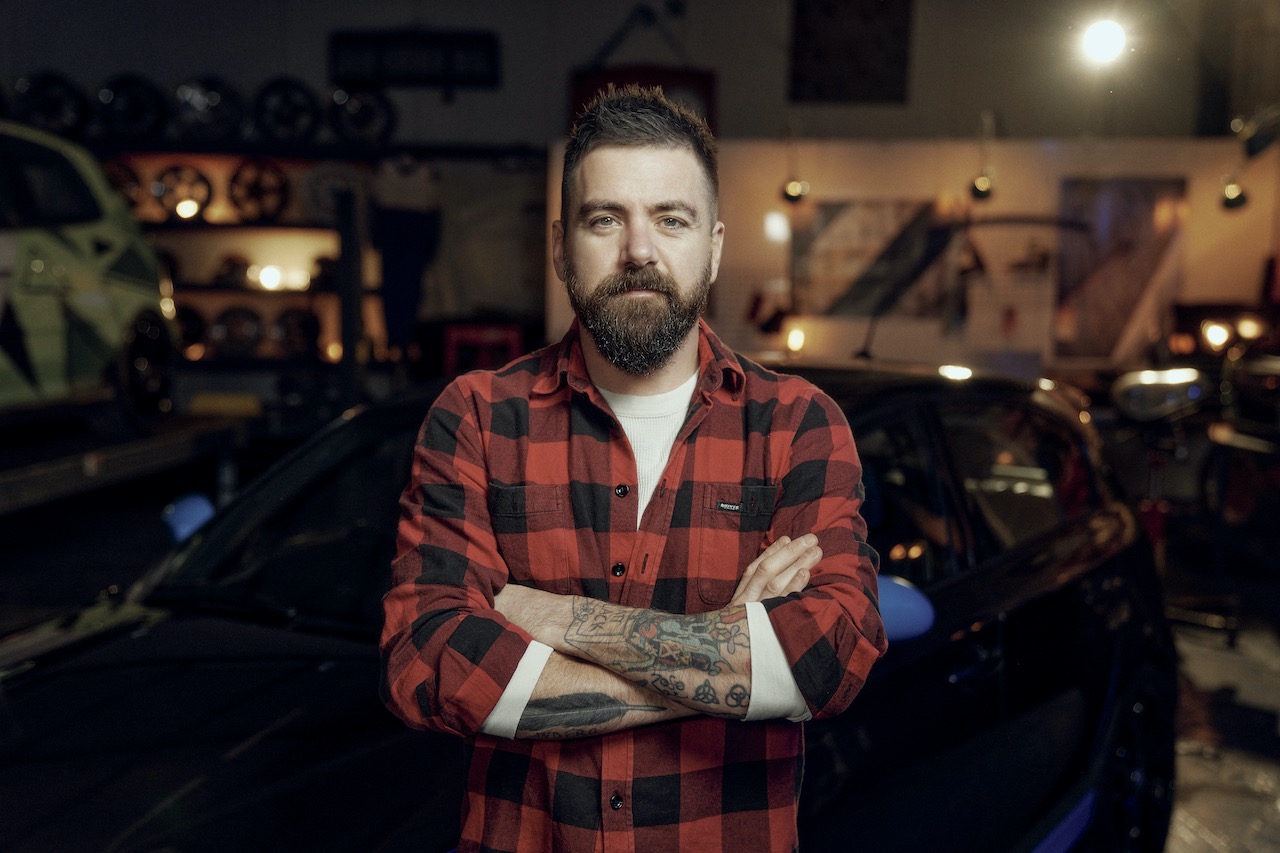 Ant – Honestly you prepare for the worst and then just hope for the best and just go in with that attitude. You know before the reveal we are like "what will they say about the car?" and I'm like "I really don't know! I really don't know!" There's lot of tears but also lots of laughter. Tears of joy of course ha ha!
Helen – There were definitely a couple of steps along the way where Jimmy and I were literally holding our breath until we got a reaction!
A Mk1 Ford Fiesta in Gold. You can't get more 80s than that! And as a fan of Fords, this must have been right up your street Helen, especially when the engine went bang and you got to make it faster.
Helen – My first car was a Mk3 Fiesta! I actually wish it had of been a Mk1. But I love Fiesta's and Jimmy and I had tons of fun driving some on the show. We felt really lucky to get to do that. It was my favourite car of the whole series. You know when we saw Sam's car, we knew straight away it was going to work. I wasn't worried about it at all as I loved it right away so I knew Sam would as well. Ant was really on the fence with the colour though and that made me and Jimmy really nervous. And then we were worried about what Sam the owner was gonna think… oh God!
Jimmy – A brave guy though Sam was! To let someone take his pride and joy, his family car which was owned by his Dad… and the fact it was named after its colour, Goldie… it was special!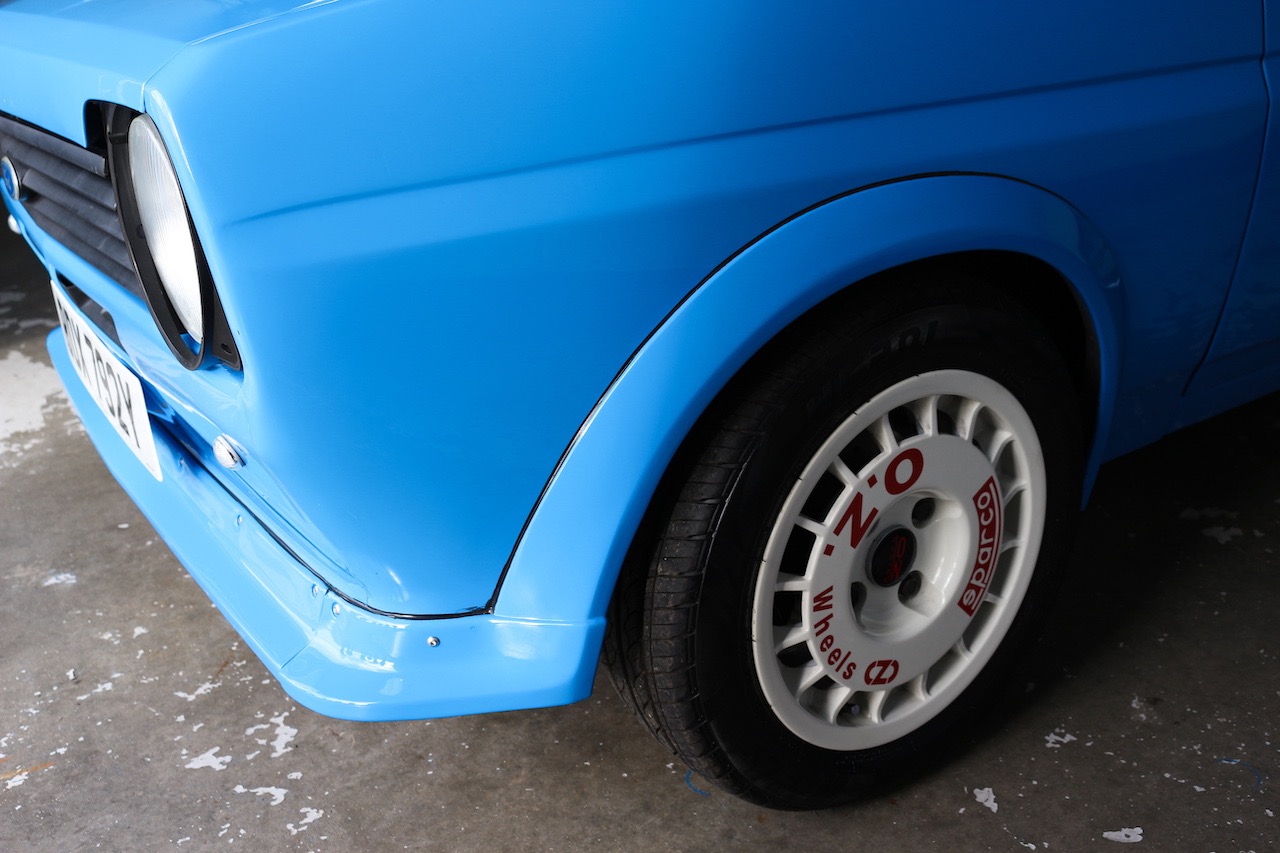 Ant – It was a faster Ford, after we finished with it ha ha! I was really worried about the colour actually. And it was only when the last wheel was put on the car did I think yeah, this works. The other two though were convinced all the way, I just thought the blue was too modern.
And the 1980s scene is really buzzing right now. Seeing the everyday cars we used to run round in with our parents getting modified. Bags of nostalgia with a splash of 21st century mods.
Jimmy – I can remember radiators overheating and my Mum despairing over her black Metro! It was disastrous really! There is still two schools of thought really. There are people who love old cars for their niggles and quirks and there are others who want a re-blue printed version. There's a lot of that happening right now. But you know there's something special about breaking down on the side of the road! It doesn't feel it at the time but I tell you what you will always look back and remember that moment.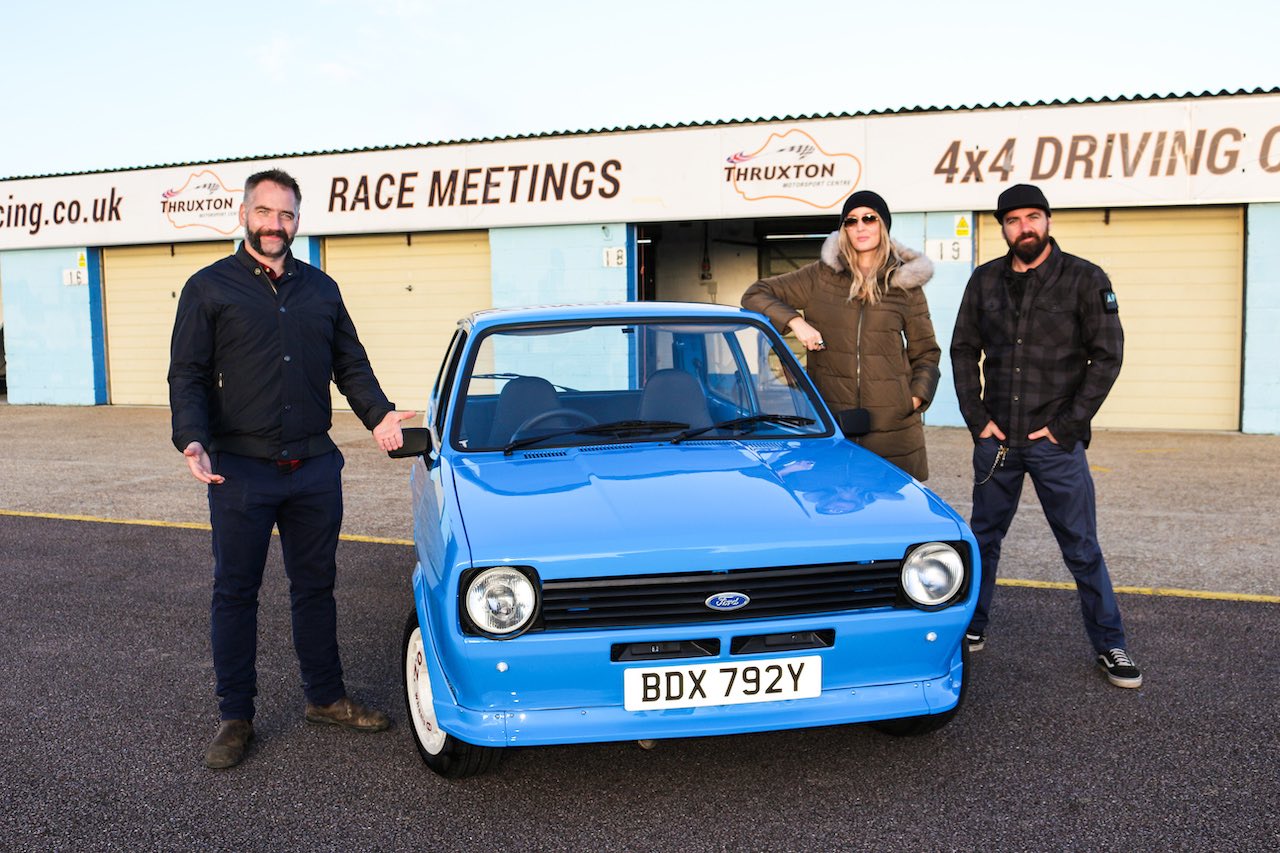 Ant – You never remember the normal drives do you… remember that time you drove somewhere and you just arrived? Nope!
Helen – I still get in my cars and hope that they will make it though. I have that with all my cars! I actually appreciate it… but Ant doesn't ha ha!
The line up of cars if probably the most diverse selection to have ever passed through the Goblin Works garage. Which one was a real stand out?
Ant – For all of us the Fiesta was the first build we all did and its the one I think we loved the most. And to be fair it is no secret that I am not a big fan of Defenders but we build one for Mod Shop and I absolutely loved it! I even thought for a split second that I should buy one and do the exact same thing to it! And maybe send it to California and to LA so I can have it parked out there as my California cruiser.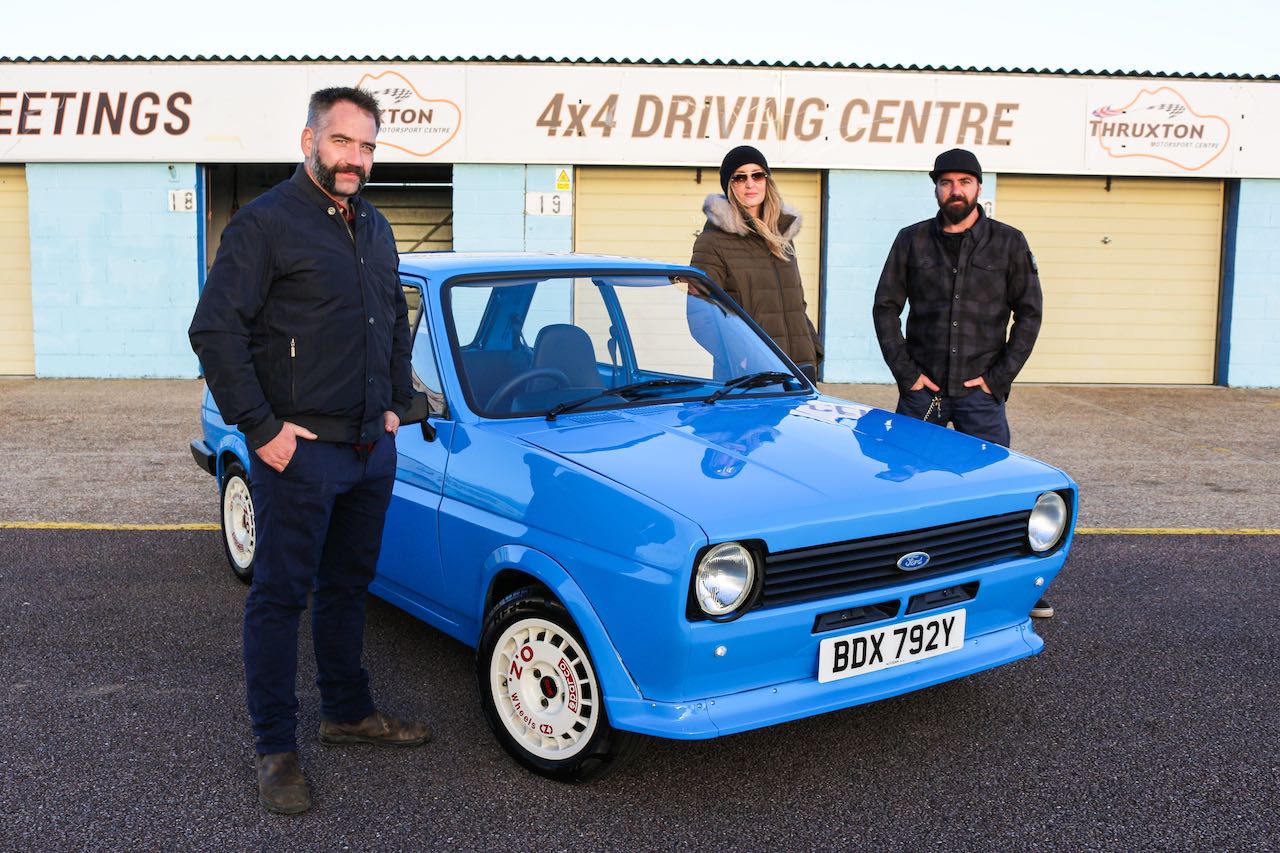 Jimmy – This is going to surprise the guys! We did a Mercedes GL and honestly to do anything to a GL is killer hard, its big and I kinda have a issue with them, I mean why do they exist in the first place. I mean what are you gonna do to it? Its a real head scratcher! And Ash, who we did it for was such a lovely guy. He was a legend and we actually picked a colour for it that honestly I would never have picked in a million years!!! It was a big bold statement for a big bold guy that car was. He actually wrote us a long email thanking us for what we did. He absolutely loved it! And when it came to reveal he had know clue what we had done to his car. He was stood in front of it at a dealership and it took him a good 30 seconds to realise it was his! he couldn't believe it was his car. And that is where this show became something special for me. There was lots of air hugs!
Looking over the list the Golf GTi episode is going to be an interesting one to watch. The Mk5 was a great car out of the box and really fun to drive as well.
Jimmy – Lets just say we did some things on that car that challenged us! You know it was a hard car to tackle without chucking a lot of money at it as it was a brilliant car to start with. It was shall we saying interesting what we did to it. Would I do it again? No! But you know it is good to do these things. We also had to deal with lead times on parts as we built it when the pandemic really hit so lead times really pushed us to the limit on that car. One part arrived a week before the reveal which cut it very close. We actually built 8 cars in 3 months! Utter insanity!
Ant – That's always the problem with TV, there's building stuff for clients in the real world and you can just phone them and say sorry its gonna be another few weeks, for whatever reason. With TV and a film crew there and deadlines there's no grace period. If its not going to work you need a make a split decision, whats Plan B?! So it is a lot of pressure and with COVID thrown in as well.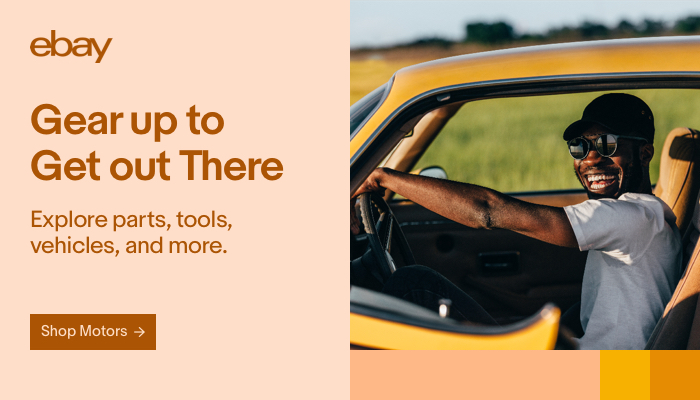 Jimmy you must have been in Land Rover heaven when you got to do a Defender?
Jimmy – Yeah I was! It wasn't something I would do to one of my own Defenders but it really suited Sasha the owner so we put a lot of her personality into that build. She was absolutely blown away by it! It was way beyond her wildest dreams! For me it was an absolute joy to do that.
Ant – We made her cry! We made every body cry with that one!
Helen – Like Jimmy said we really made it work for her but we also made it really practical as well. So it wasn't a case of tarting it up to make it look nice, but it was way more usable for her and her needs. For me it was a really nice build because it was a really good balance of form and function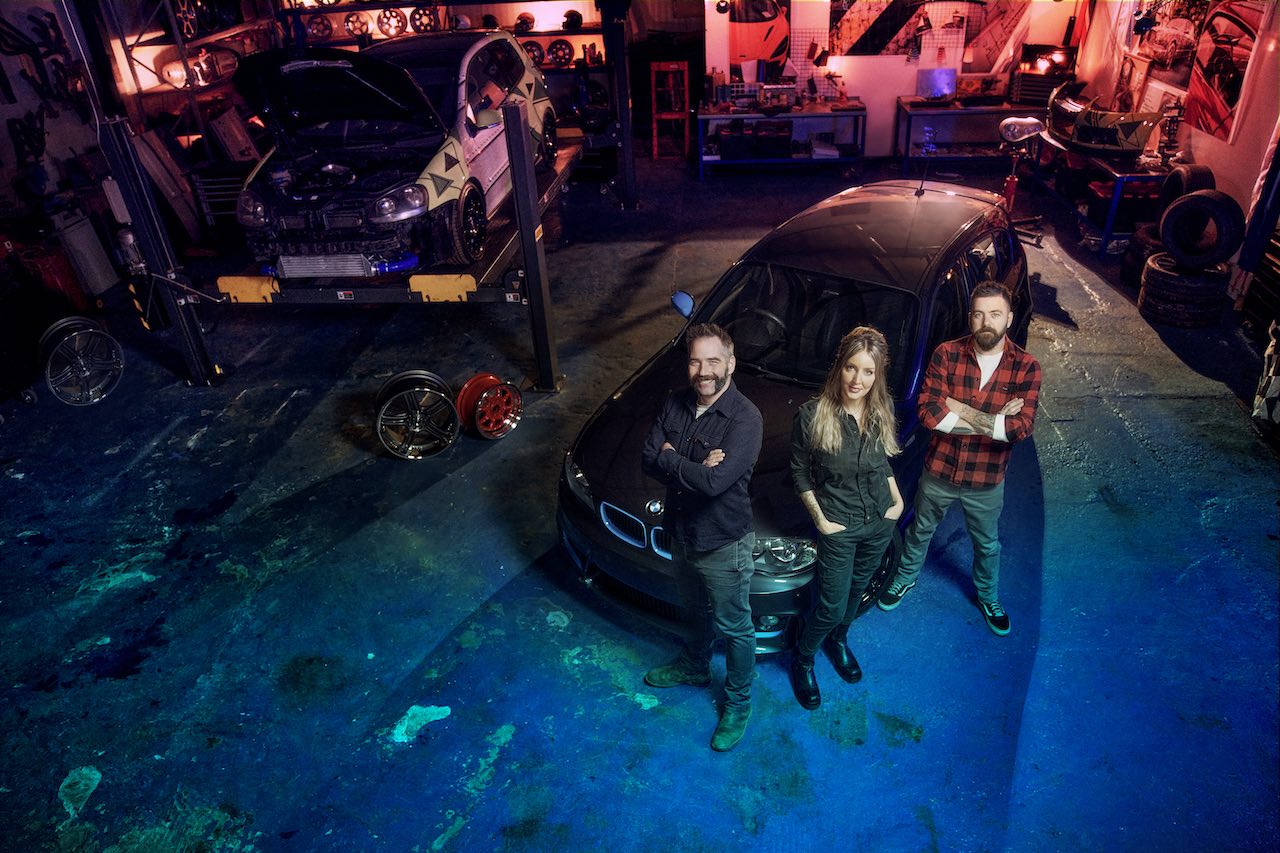 Helen you finally get to the do a Mazda MX5 on Goblin Works, one of your favourite cars ever. And you are one of the worlds biggest MX-5 fans ever!
Helen – Yes! Ha ha! It really was great to do that car and again the person we were doing it for was really lovely. I ended up getting way to emotionally involved because of the people were so nice. But it was a really good car to begin with. Knowing that I myself have bought a complete rot box that is still giving me problems. This Mk1 MX-5 was the cleanest I have ever had to work on and th set budget could have been eaten up with bodywork. But it wasn't… we doubled the power and we made it a real head turner! We really did do what the owner wanted! And it was really nice to illustrate that classic cars can be affordable and that they can be good contenders for mods and customization, without breaking the bank. Because that car was completely transformed!
Jimmy, Ant and Helen were talking to Niall Julian
Goblin Works Mod Shop is available to stream each week from 4th March, only on discovery+