Goblin Works Garage, the UK's biggest and baddest custom car TV show is back on Quest with the final episodes of Series 2. Take to the Road catches up with Jimmy De Ville, Helen Stanley and Anthony Partridge and finds out more about what it takes to build 12 cars and 9 motorbikes in 12 months! (If you missed our interview with Jimmy about the first half of Series 2 you can find it here).
So Goblin Works Garage is back after a wee break for the second half of Series 2 with more metal, rust and attitude. How does it feel to have notched up a whole 13 episodes?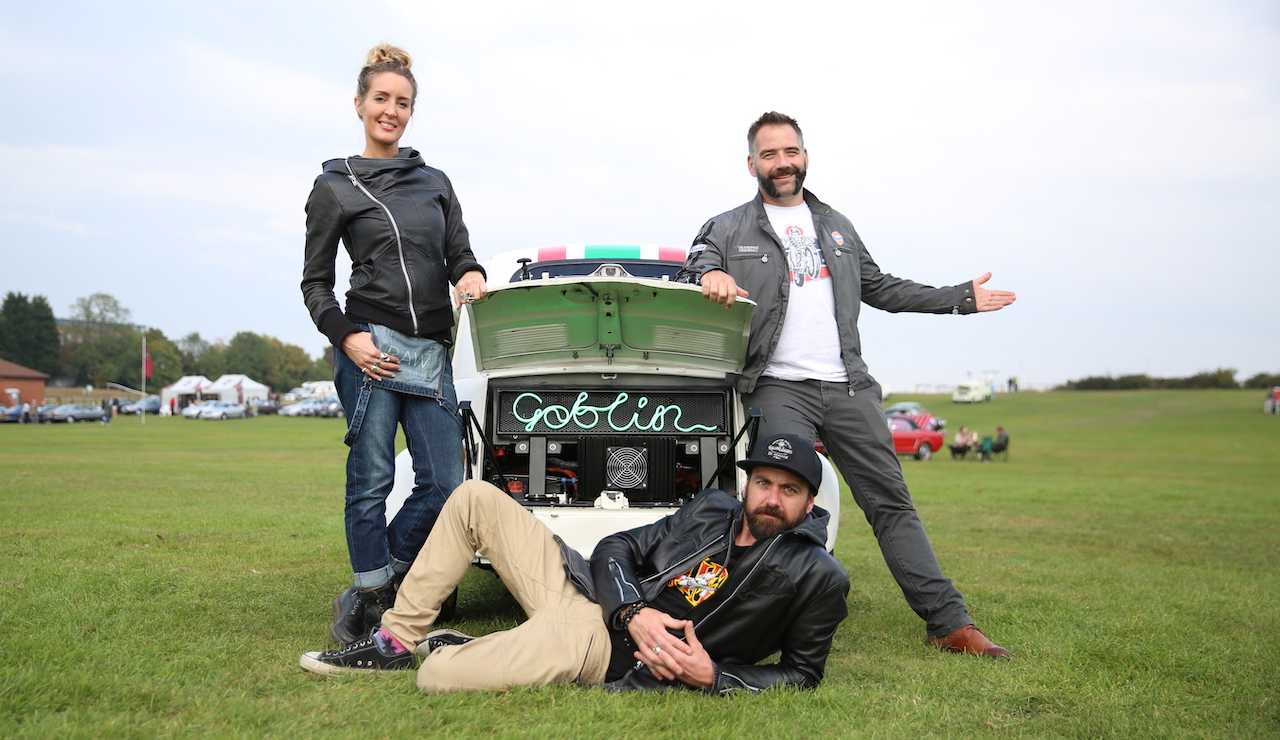 Helen – Its taken a lot to get our heads around it, collectively. We have these mad ideas that we all work on individually and then all of a sudden they are on TV. You kind of forget about them as the schedule is so hectic so it is really nice to relive it and share it with everybody. We try to make every single build different, which is hard because everyone else has already done everything. So yeah its really good to be able to look back at what we've built and share it with everyone.
Ant – Its not an easy job. People think your on TV, you've got a good life and you earn lots of money. Its far from the truth you know. Building 12 cars and 9 motorcycles in 12 months is monumental! Most builders in shops do one or two cars a year and maybe two/three bikes a year. Try doing that times a bunch and then add filming it all… its like having two day jobs. And doing them both at the same time! Its one of those things you don't appreciate until it is done. When you are in the moment you are doing really cool stuff, but you are so busy and overwhelmed with project managing, that you don't get to appreciate it. Only when its done can you sit back and go "that was really cool".
The Vauxhall Viva build was a cool take on an unassuming entry level classic that had hints of American muscle to it. It was just crying out for something more to give it that wow factor.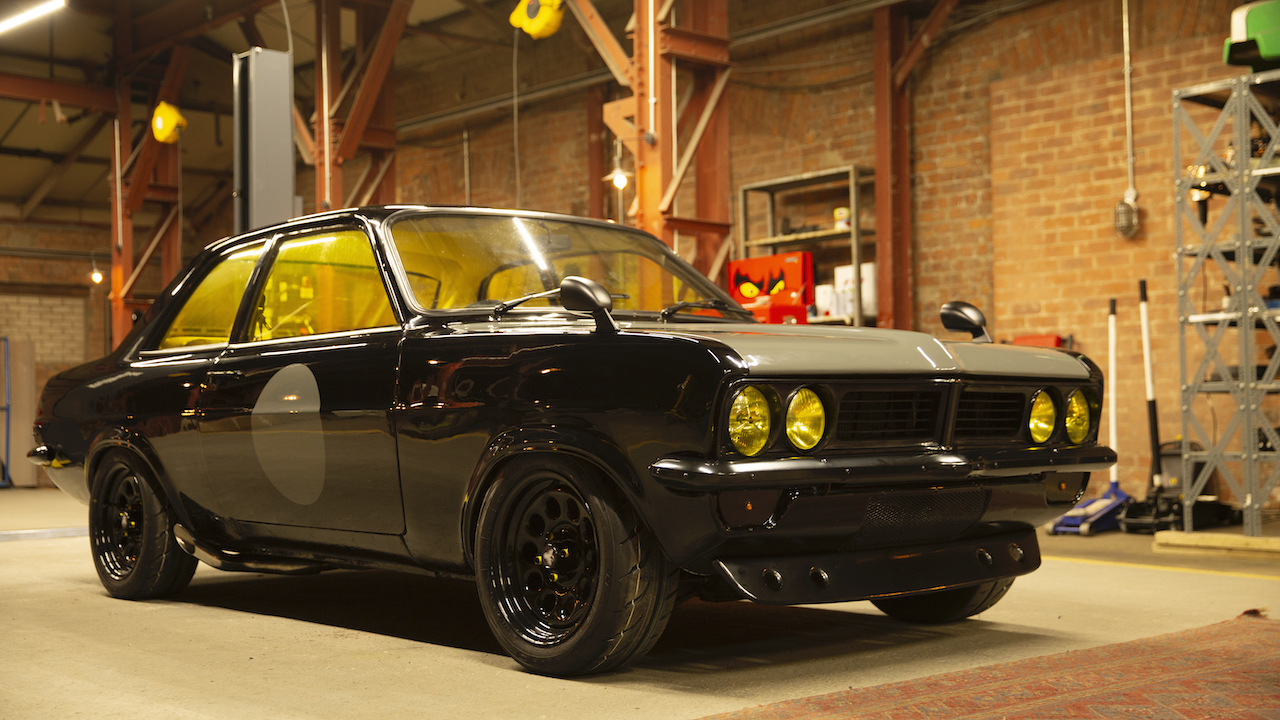 Ant – I loved that car! I just wish we could have had a bit more budget and time to drop a nice drive train in it, to give it a bit of actual muscle, you know. But you have to curb your ambitions just a little bit.
Helen – We always try to create more horses and efficiency where we can. If we had our way Goblin Works wouldn't be a business! We'd just overspend on every build. Because we always want to make things faster and to drive better and harder. But the Vauxhall Vivia was a good styling exercise and proved we could make quite a pretty car without having to do too much to it to make it desirable. And its nice to make a project that is attainable for people and that can relate to them. Someone could actually go a buy a Vivia for a couple of grand, do it up and they've got a nice car for under £10k. So it was nice to strike a balance and have a smaller build that wasn't big money like the Mini or the BMW.
Jimmy – Ah thanks dude! Really appreciate that! I'm really pleased with how the Viva turned out.
The EV Fiat 500 conversion looked like it was causing civil war in the garage. Was it an itch you had to scratch, converting a classic to electric?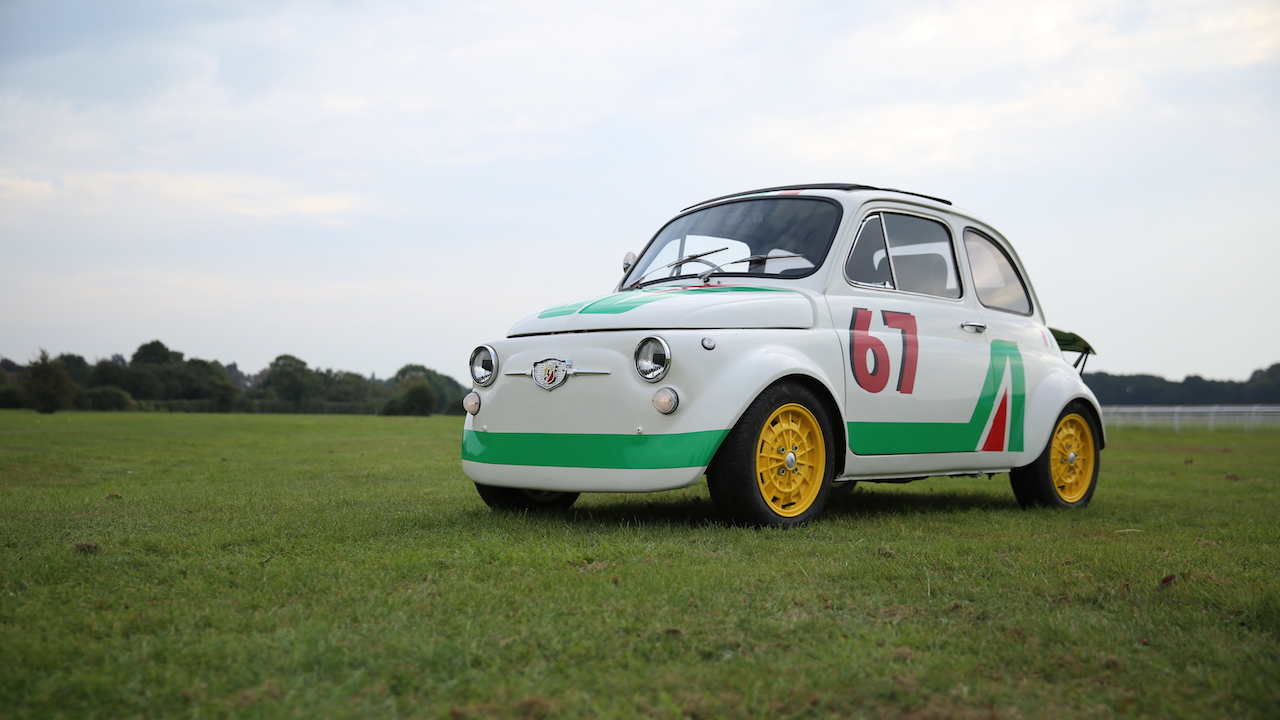 Jimmy – Civil War? It was almost World War! Ha ha! That's well put actually… what we are looking at these days, especially for classic cars, we don't want them to get left by the way side. I do think the whole EV thing is just a fad, its not the solution. But if there is a market for it then there's money to be made. Have they got as much soul as a gasoline vehicle? I'm not sure. But they do have performance!
Ant – I agree with Jimmy actually, I don't think EV is the future. Its a trend more than a solution. That's my opinion anyway. But who knows… the worlds a mad place!
Helen – Yeah by the end of the build the Fiat 500 had amazingly managed to retain some of its character, which was what I was afraid of, that by converting it we would strip its character away. I agree with the boys on electric cars as well, but it is happening and it is important that we stay relevant and that we experiment as well, which is what customisation is all about.
The Ford Bronco build was super cool and even more impressive in the flesh at the NEC last year. It looked like it nearly broke you though with all that rust lurking behind the battered bodywork.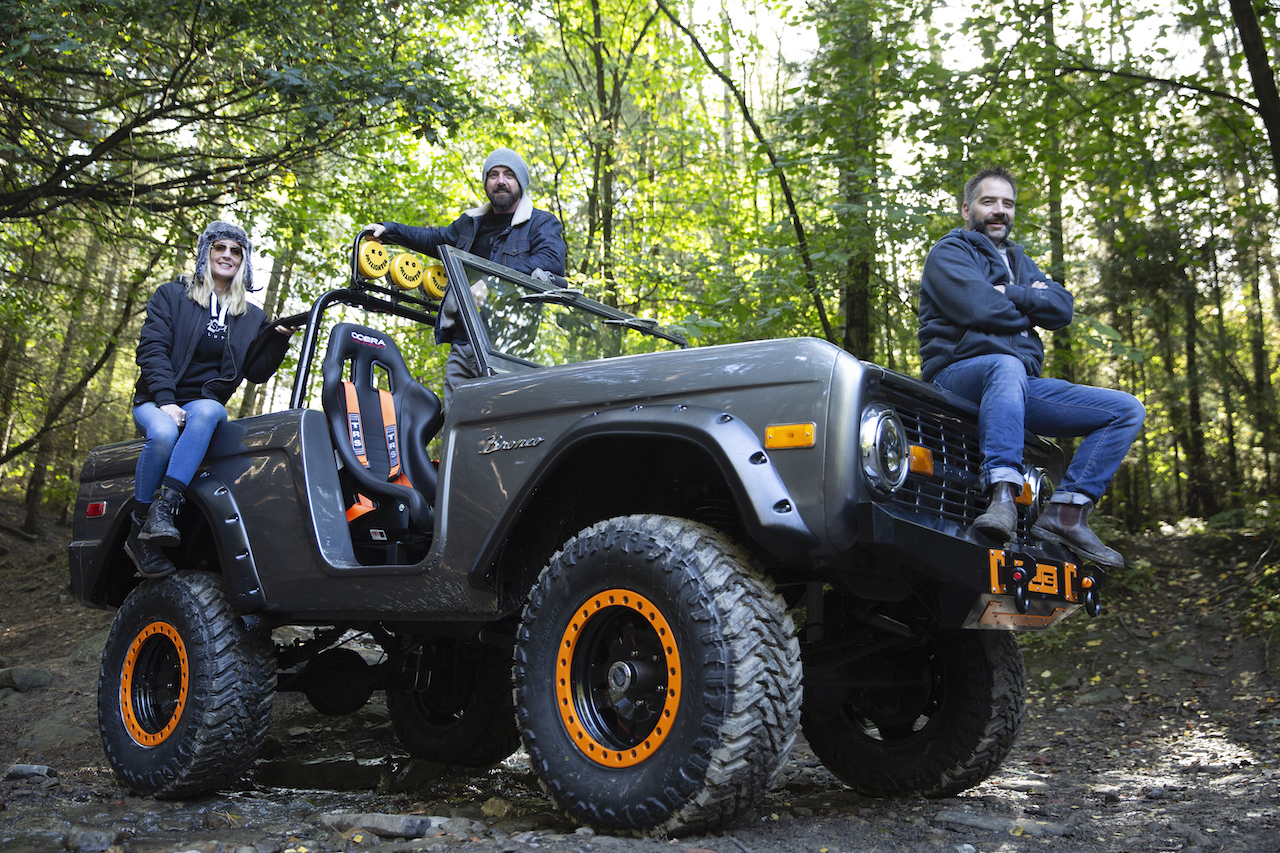 Ant – That's kinda my fault really! Lesson Number 1… don't buy things on the internet without looking at them!
Jimmy – Its one of the things when you customise a car, you've got to do a restoration as well. You never really know a cars condition until you start to peel panels off. But if we'd have known the Bronco was going to be that bad we wouldn't have done it. Oh look no A pillars… brilliant! But its just part of the process, part of the gamble, part of the whole thing really. And if you are not prepared to deal with that then its not the right business for you.
Ant was the Bronco late night/early morning eBay purchase Bourbon or Scotch inspired?
Ant – Ha yeah it was definitely half a bottle of Jack that was involved in that decision! Ha ha!
The revamp of the Toyota Supra was ace and made it look like one of the those special level cars you unlocked in Gran Turismo.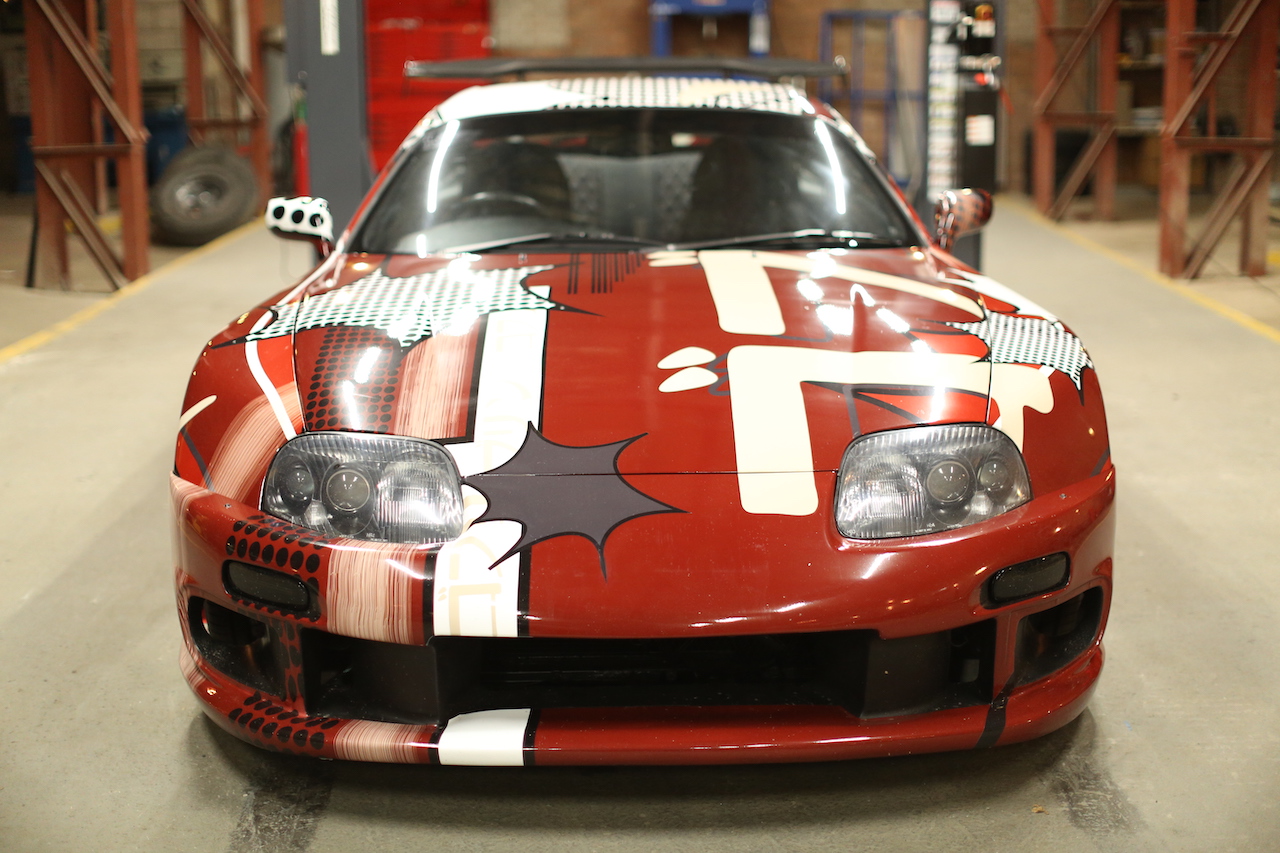 Jimmy – That car has caused some serious controversy when the show went out. We had a clear vision with this one. We could have blown the budget on the engine or the styling. Since it was for TV we decided to do a visual restoration and it came out so well.
Helen – Yeah quite a lot of cars in the later part of the series have caused a lot of controversy. I think we knew with the Toyota Supra because it has such a hardcore following. We would have loved to have worked on the engine but we didn't have the budget. So we just redesigned it. We wanted to make it mad and something that was really cool and would stand out. Which is so hard to do especially on the JDM scene.
Albania looked hardcore to the bone. It must have been hard to push through working in that heat. But the end result was worth it. Who would have thought a Mercedes W123 would work as a rugged pickup?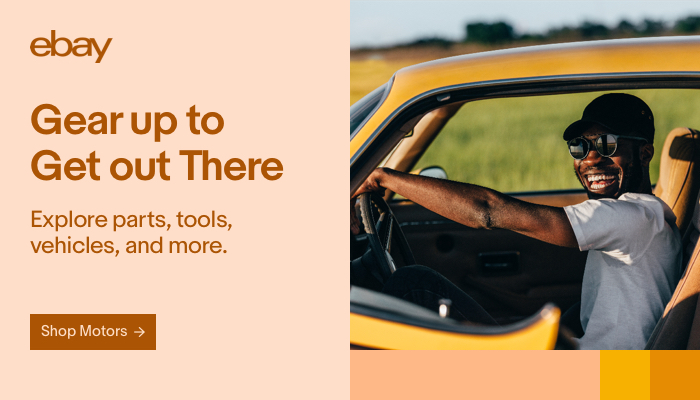 Ant – I wish I could have kept that car! It was so much fun when it was done! I think we were all amazed by how well it actually drove. It was absolutely mental! And Albania itself… the people, the place… I was blown away! I had lot lower expectations but when we got there it was just amazing. It was a massive feat from start to finish. We literally had 7 days to buy a car, build it, paint it, sell it and get the hell out of there! Building a car like that in your own workshop takes a lot of hard work. But then doing it in the environment we were doing it in… we literally had 2 functioning power sockets in that workshop, we were working on the floor, two grinders, a MIG welder and a handful of spanners. It was madness but it actually brought us back to the roots of where we all started when we were teenagers building our first cars/bikes with our buddies. We just used whatever we had to get it done. Fortunately we've been doing this long enough that the end result with the Mercedes was quite successful. And everyone in Albania loved it!
Jimmy – We could still be stuck in that river! But it surprised people as they thought it should have broken. It should not have been a thing, it should have broken… but it worked! Albania though is at the forefront of the custom car scene, its really taken off and for us to be there and be part of it was really special. It was awesome!
Helen – I think the boys will agree but that was one of my favorite episodes and although I was one of the projects I was actually dreading, it became one of my favorites. I think one of the reasons was, when we started it, we were under no illusions that we would be creating the perfect custom car in that amount of time. We said we'd build something rugged, it is going to be thrown together and that's how we presented it. It ended up being a lot better than we all thought it was going to be. Like Jimmy said… it was a surprise all round! And going to a country we didn't know, that has such an amazing car scene there, it was just full of surprises. It was a really good project for all of us.
With just two episodes left to air in this series is there anything cool coming up that will blow fans minds?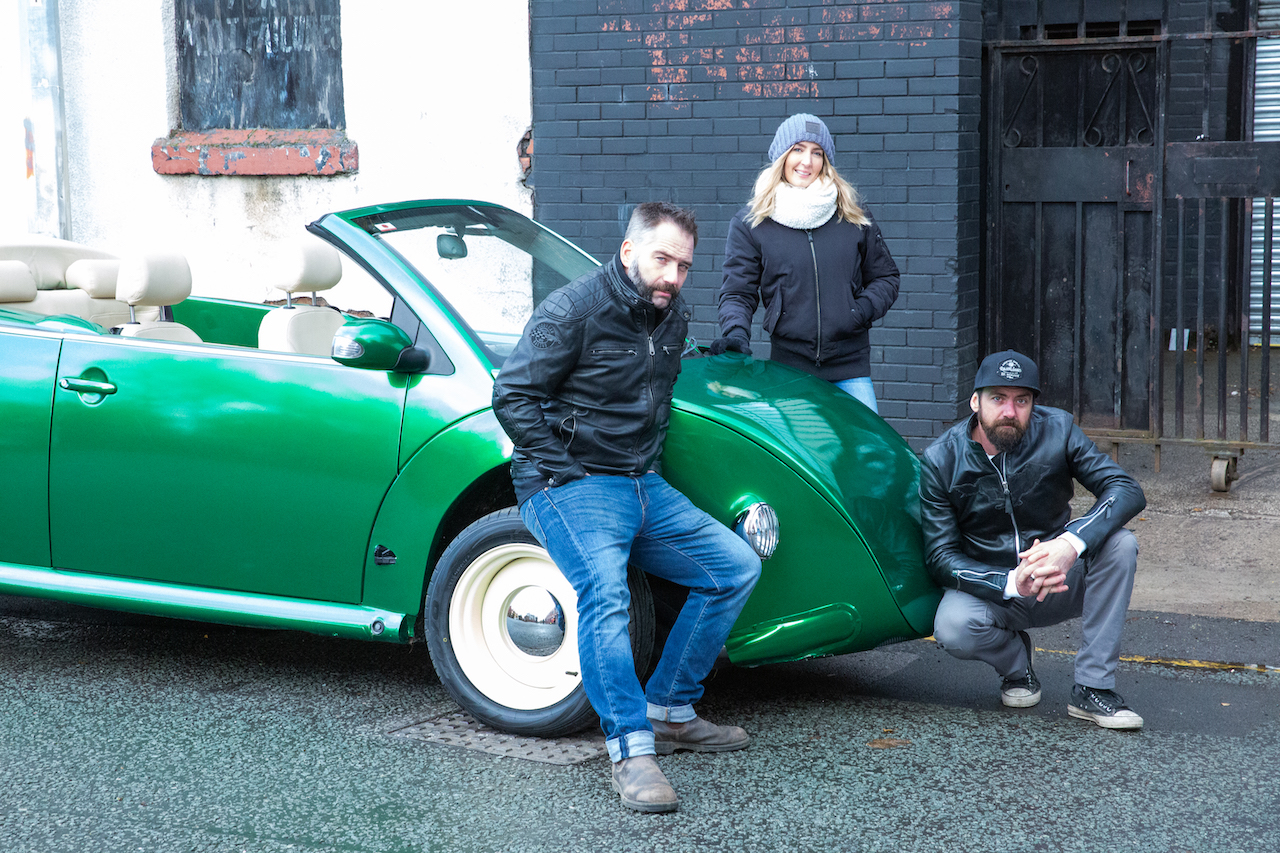 Jimmy – Yeah we've got a Beetle coming up in the next episode. That car, I think we'll agree, challenged us and probably beat us! Sometimes trying something different doesn't go quite to plan. But when we took it to a show, people absolutely loved it! Which slightly surprised us. Some didn't like it of course but loads loved it. Which was great!
Ant – Lets not talk about that one, shall we? What? What? I don't know what you are talking about! Ha ha! Yeah I wore body armour to the Beetle reveal at the show. But thankfully in that episode, there's an awesome bike, a Royal Enfield that's a stunner. Its one of the highest budget, crazy, performance bikes I've ever built. So hopefully that will counter any flack we get from the Beetle!
Helen – Yeah I think we all agree on the Beetle! It definitely wasn't our favourite build. But you know people try things and sometimes they don't work and you learn from it. So yeah it wasn't our favourite build.
At the NEC last year the GWG stand was swamped with lots of young petrolheads who were so excited to see your builds for real. Do you think that your show might inspire the next generation of custom car builders?
Ant – Well hopefully it does! If it doesn't then we are doing the wrong thing to be fair. They are the future.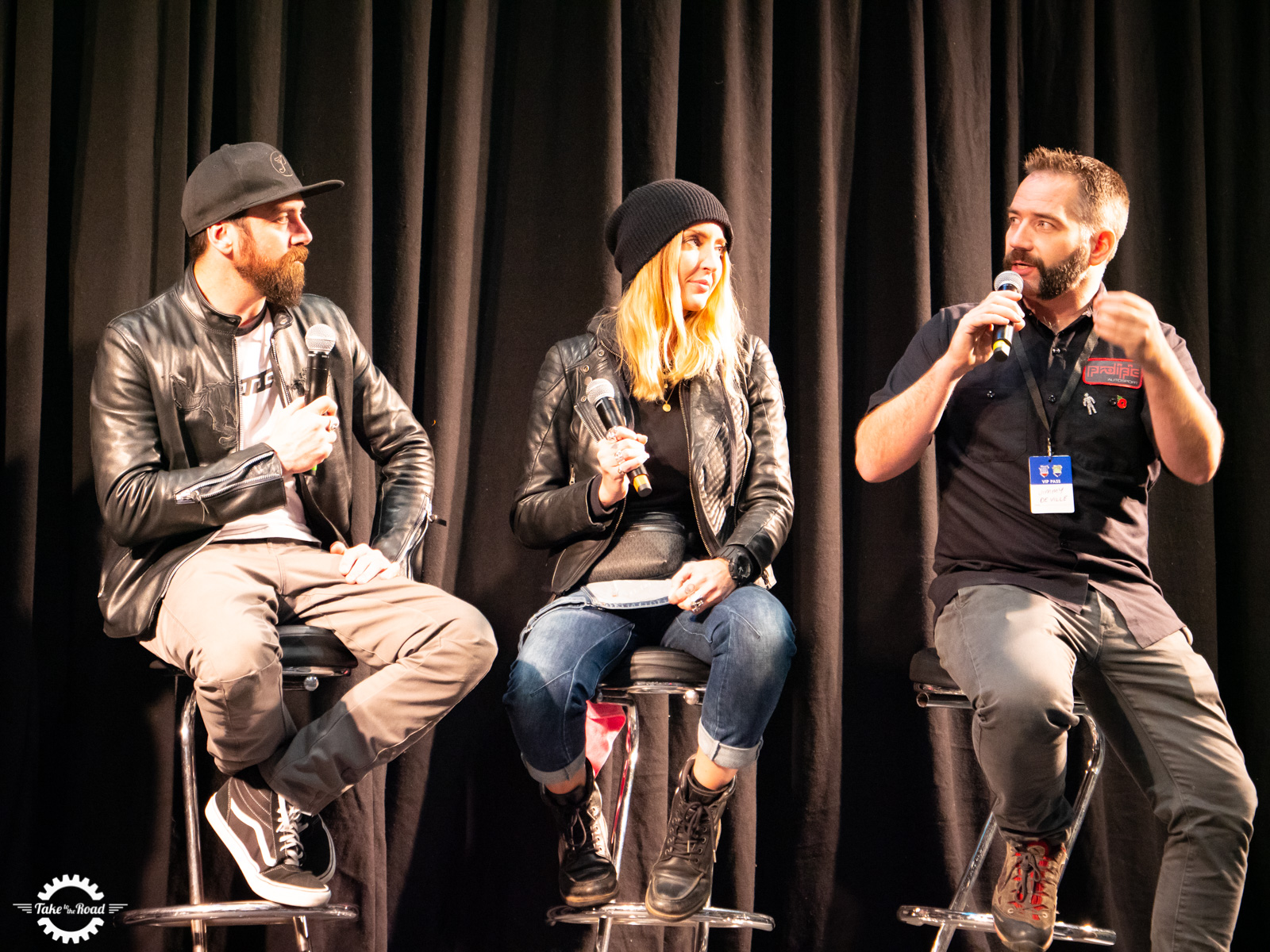 Jimmy – In my opinion we already did and we already have. One family always come to see it us at the shows and it has become a bit of a ritual for them. Its a bit of a sad story as the girl lost her Mum. But her family say the show is a massive inspiration for her and has helped. Which is really nice to know. I have actually noticed a difference this year with more kids interested in our cars and the show. Its mind blowing really! Plus we find we get a lot of flack from hardcore cars fans, I actually think you know we are not just trying to appeal to you, we are trying to inspire the future generation. They have a whole new set of tools and actually can look at something in a different way and the younger generation respond so well to us, because we are doing something different.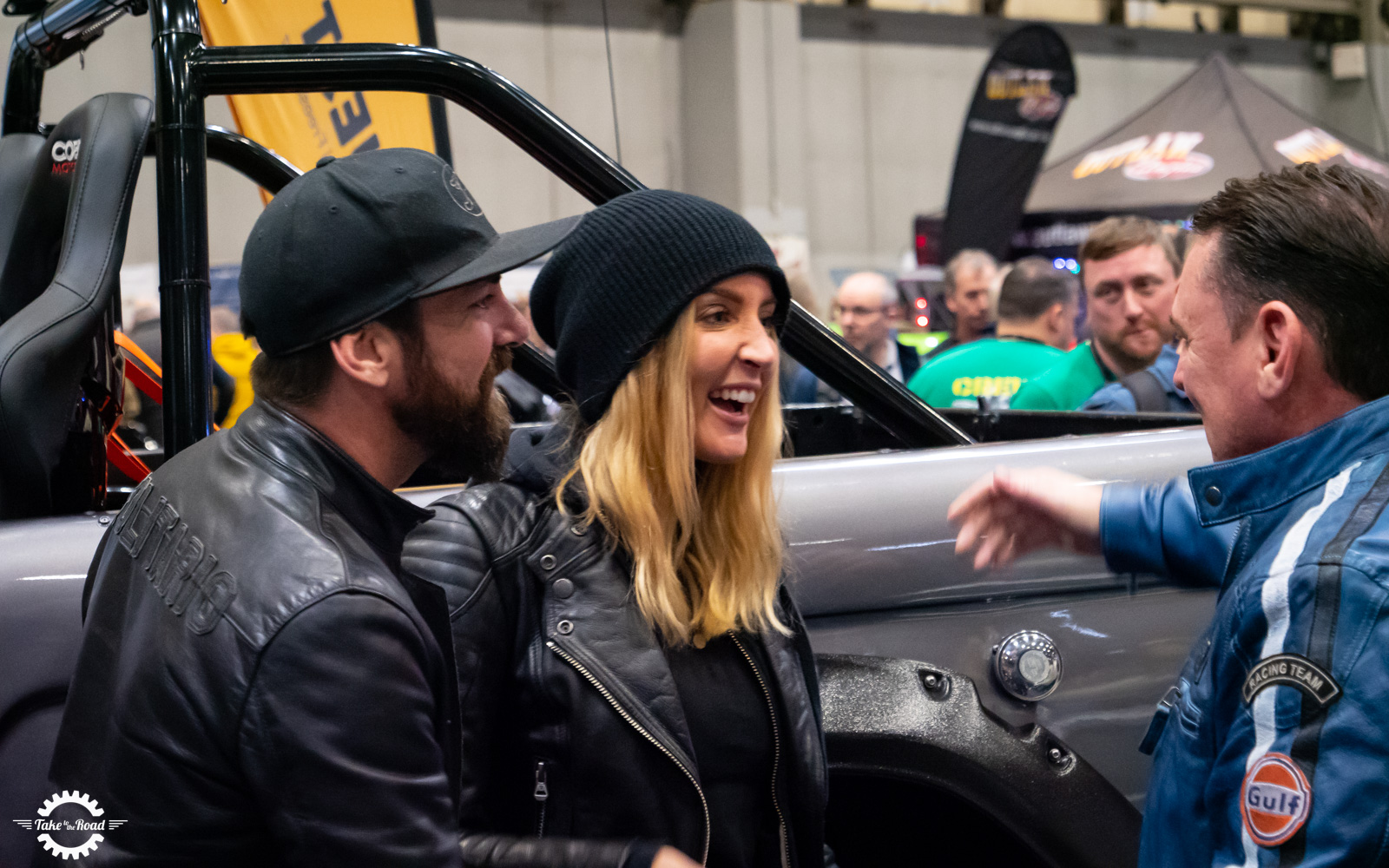 Helen – You know there's not that many things that parents can do with their kids and genuinely engage with something and love it. So I think we've managed to provide them with something that they can all enjoy together as a family. And when the kids actually see the cars in real life, its something else! It brings it all to life. And hopefully it does inspire them to get into cars. So its really nice that we can provide them with some inspiration.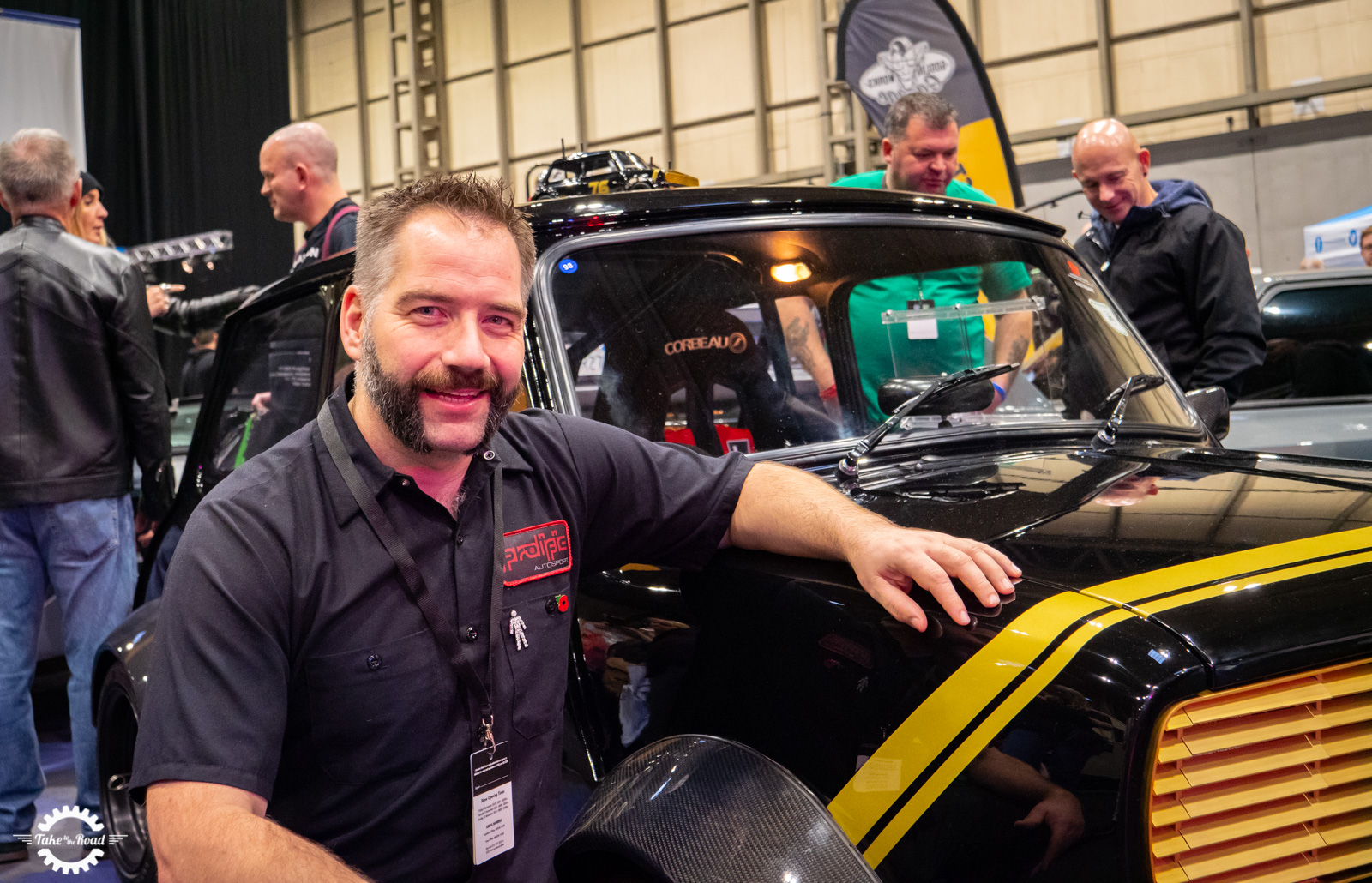 Jimmy, Helen and Ant were talking to Niall Julian
The final episode of Series 2 of Goblin Works Garage is airing on Quest on Thursday 6th February at 9pm. All episodes from the series are available to stream for free on dplay.