Our favourite on screen classic car duo that is Fuzz Townsend and Tim Shaw are back with a brand new series of Car SOS. The new episodes land on the National Geographic channel later this month and it will mark the 9th outing for Fuzz and Tim, a new record for one of the UK's most loved classic restoration shows. Take to the Road recently chatted to Fuzz and Tim about the new series and a very special feature length episode that will have fans all excited for the world of Group B Rallying.
In a special 50 minute extended epiosde Fuzz and Tim get their hands on one of the one of the most significant cars in the history of Car SOS. This just so happens to be a genuine MG Metro 6R4, the actual British Rally winning works rally car that was driven by champion David Gillanders!
Take to the Road is of course very familiar with the 6R4 having featured Dan Elmore's car back in 2017 and the 6R4.net clubs track day at Curborough Sprint. And the good news is that Dan and his freshly restored 6R4 have a star cameo role in the upcoming episode, with the boys getting a chance of a life time blast round the track in Dan's rally car. Plus there's a little fun twist to look forward too as well. Fans can see more of Dan's Metro 6R4 on his YouTube channel, where he is currently running a special passenger ride competition.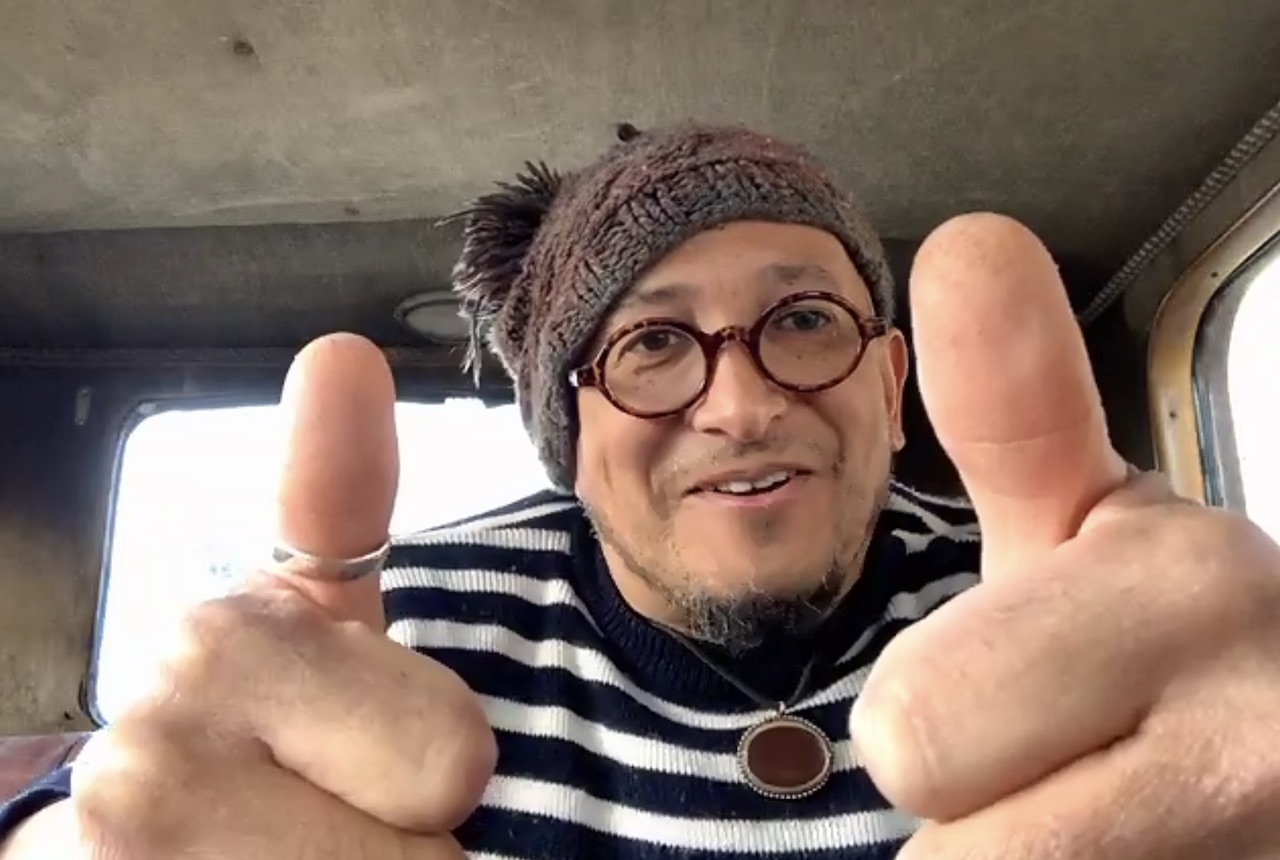 Plus to add to list of cool cars being rescued and restored, the guys also get their hands on a Bertone x1/9, the baby Ferrari that thankfully succeeds in changing their minds about the feisty little mid engine sports car. With a 1990 Bertone x1/9 Gran Finale in Take to the Road's fleet, we can't wait to see this episode! So without further delay, here's what Fuzz and Tim had to say about the new series.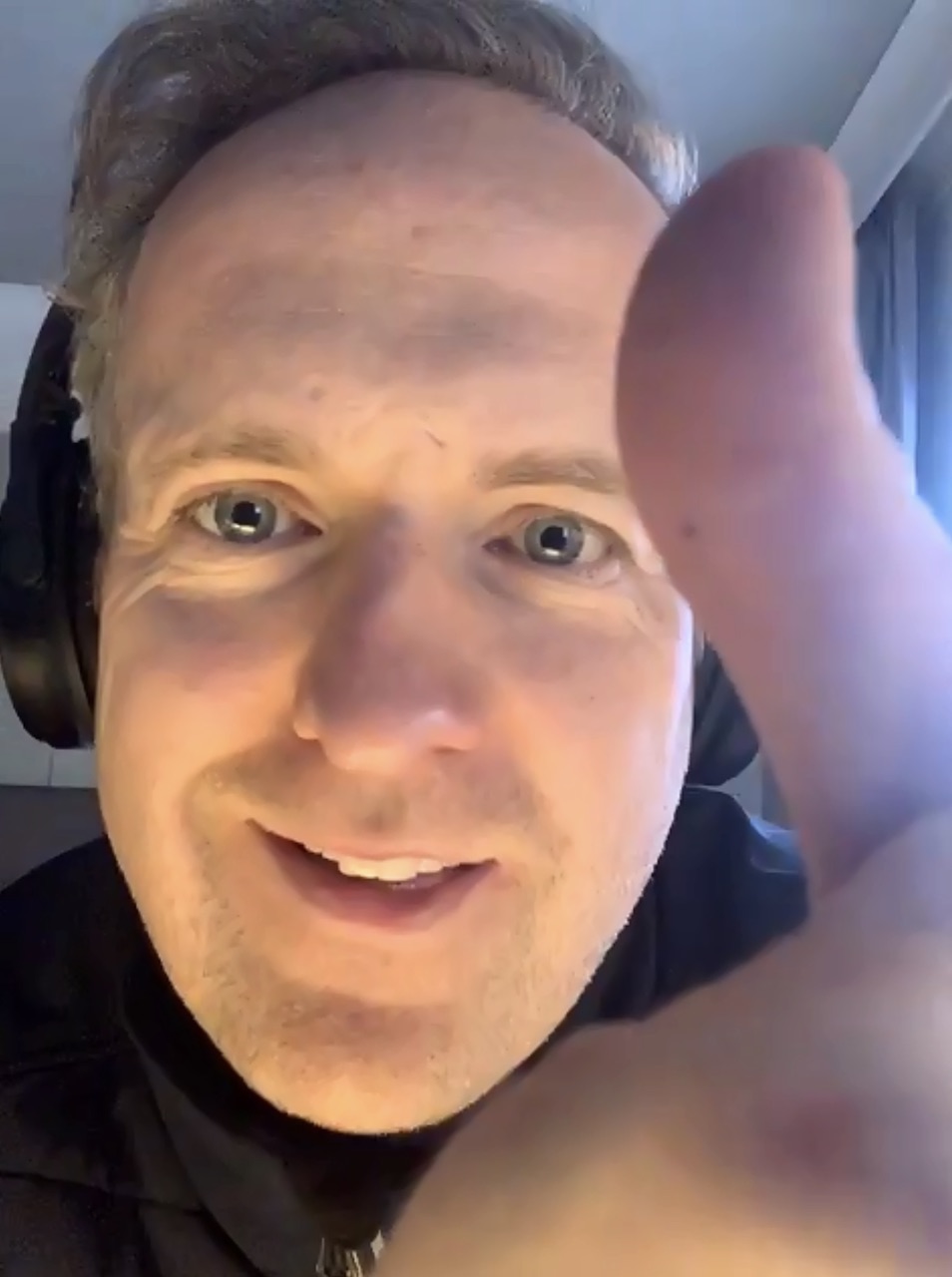 Car SOS is back for a record 9th series. What an amazing run it has been! That's enough to fill National Geographic for days and days of none stop Car SOS!
Fuzz – Don't mention that to them! They might not want to make any more ha ha! Yup we have been very lucky and nobody has been more surprised than us. And to be able to do this 9th series while the COVID pandemic has been raging has been another gift, because we managed to restore these peoples cars for them. And what other channel would let someone do such far reaching work. It is unprecedented really. I mean we get to work on the 6R4 and then the Vauxhall Viva ice cream van, which some people might class as a lowly vehicle that's not worth much. That one took hundreds of hours to do as we had to remake so much of it. But we do it because we are preserving the cars and their family stories which is what is important. That is the beauty of classic cars, they are more than just transport. There is a connection there for sure and it is a privilege to share that with the families when the cars are handed back to them and we get to leave them with that tangible moment.
Tim – Actually what's lovely about it is you know you work on other shows and TV productions and you do a really great one and then they get axed! And then you wonder why did that happen and why can't we work with with a channel that has their finger on the pulse and are aware of when they have something good. Well we do and we are and that's why we are still here! You know Car SOS is still just scraping the edges of the some of the cars that are out there. We could happily do another 200 episodes and we wouldn't need a conversation to ask if everyone is tired of it or have we run out of cars to do… cars are such a massive part of peoples lives and we'll never run out of deserving cars to save and restore. And I agree with Fuzz it is about the family and the journey and what the car means to you… that's whats great about it.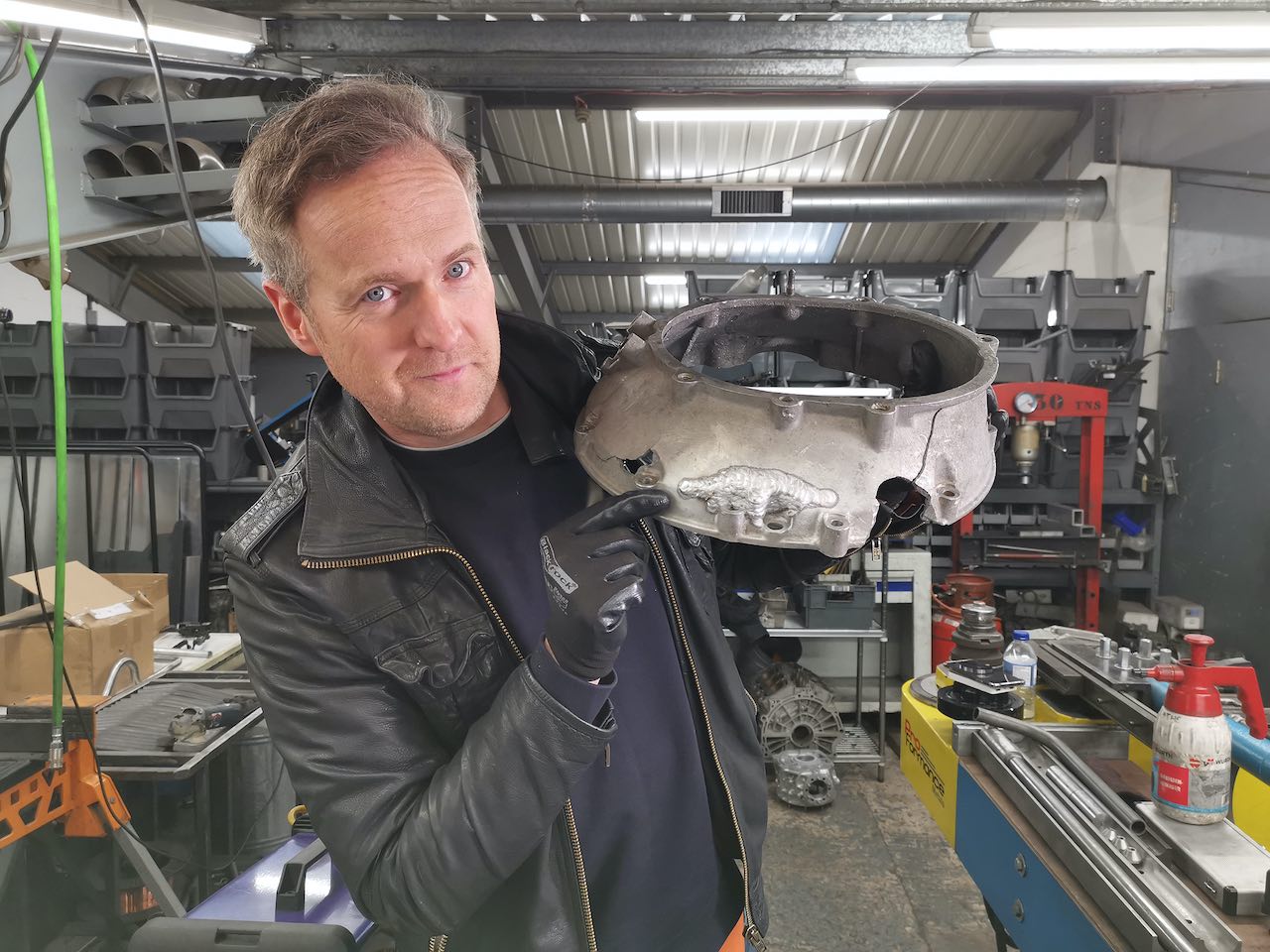 The first episode kicks off with a special feature on the Metro 6R4. What an absolute beast of a car to restore and an actual genuine race winning rally car as well which must have been so special. How tough of a challenge was this project?
Fuzz – It was and it was a tough car to do. We did most of that at Rick Woods Motorsport workshop in Stockport. He had all the equipment we needed to take on this build. You know the internals of the gearbox, transfer box and the engine to an extent had seen so much action. It had blown itself to bits so many times. We had to reconstruct the internal components and to do that we had to scan good parts and then transfer those scans into the shops machinery so we could reconstruct them. So it was a very far reaching and intensive restoration on that car. And its one that really pushes the boundaries of whats possible. Especially at the end of it it is a 50 minute car show and to be able to fit work like that in a show of this length is amazing. There's enough for probably three episodes and we manage to get it into one and hopefully lots more content will appear online later as well. So yeah it was a big big project! They are a beast of a car and very agricultural and I actually got to drive one which was great… Tim was a bit of a passenger for that one and a bad one at that!
Tim – Yeah yeah whatever Fuzz… you know that's on my bucket list of one of the things to drive! I hated it… I was with the worlds worst driver! It was the biggest wasted opportunity ever and I will never get over it! I'm still furious about it… but yeah a special special car! And we got to meet David Gillanders as well. And to be able to build up a car that when you search on the internet for a 6R4 and you see pictures of the very one with David and its the actual car we were working on. Its the actually championship winning car and David is there handing over the actual winning steering wheel with tears down his face… you know he thought he would keep that forever as it was priceless. But he handed it over to us and the owner and what a very special thing it was. And thankfully National Geographic disrupted their schedule for this episode which was fantastic. So we are so lucky to be where we are!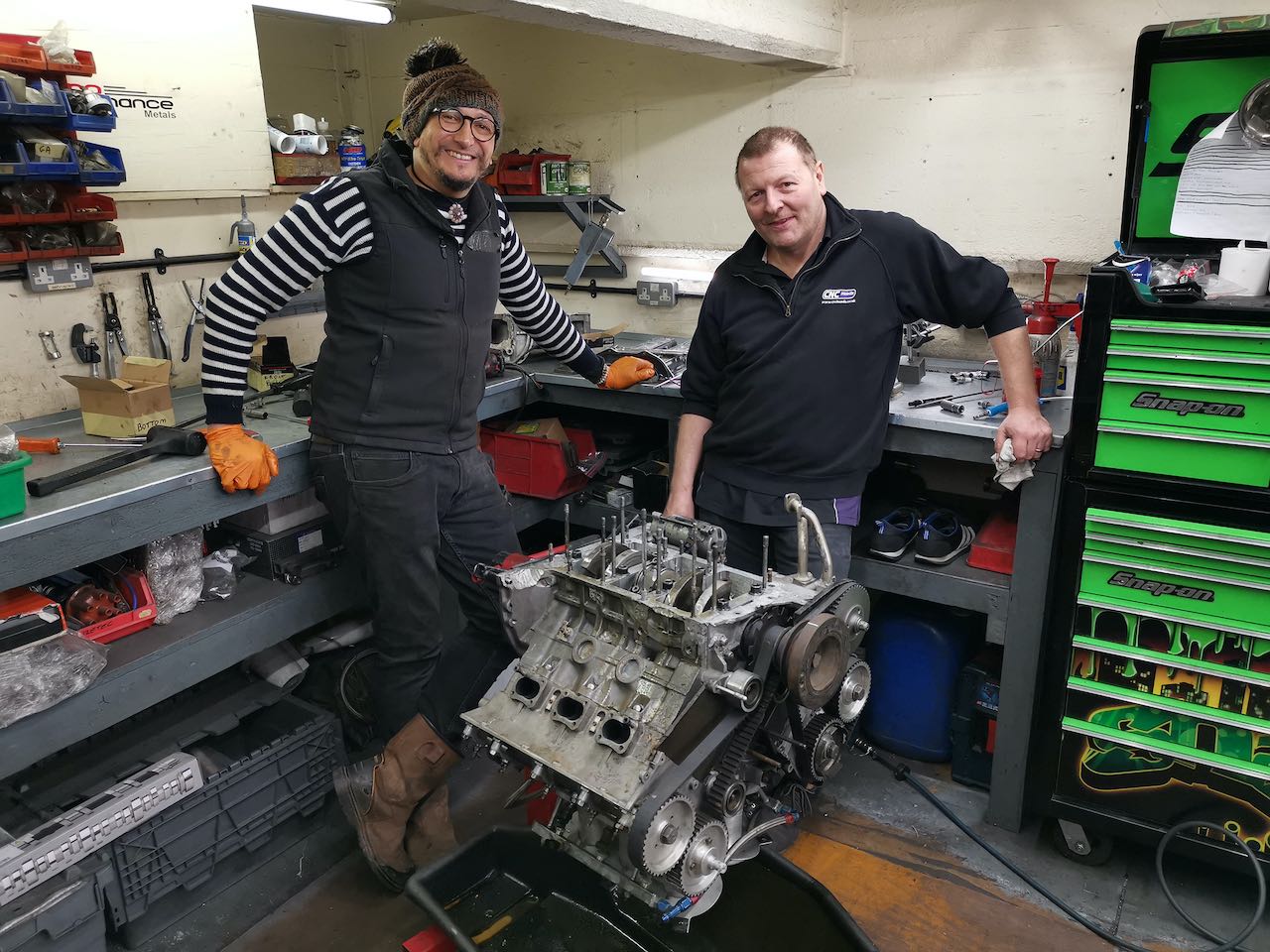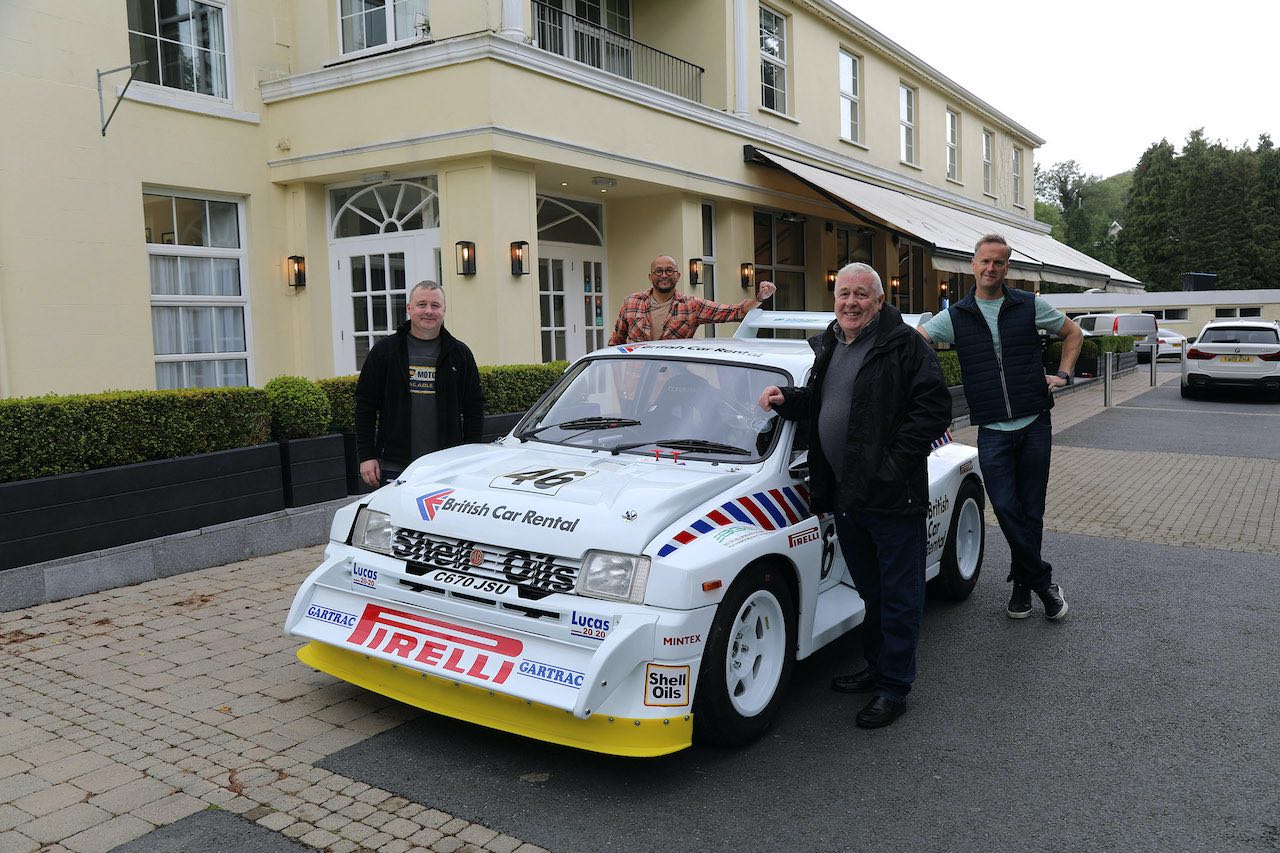 Tim I've got to ask about the Bertone x1/9… did you attempt to drive it? As it's a car not really designed for really really tall people! And what impression did the baby Ferrari leave on you? I'm a bit biased as I own one!
Tim – You know what that's a great question! Actually Fuzz drove that one. But the Bertone x1/9 is the car that, dare I say it, you have opinions on and you see one on the road and you go "I don't get that" etc… it's naive to do that! Because Fuzz and I, who both felt the same about the Fiat, when we got in it… wow what a great little car and it proves once again that the Italian's knew what they were doing when it comes to engineering. And it was a mistake that Bertone stopped making it! And then the Japanese came along with their MR2's and their MX5's and look how they exploded in Europe etc. But yeah what a cracking little car. I love it! It is a very sad story though and its a very emotional episode, a tough one to talk about sadly. We get so involved with the families and they always stay in touch so it was tough.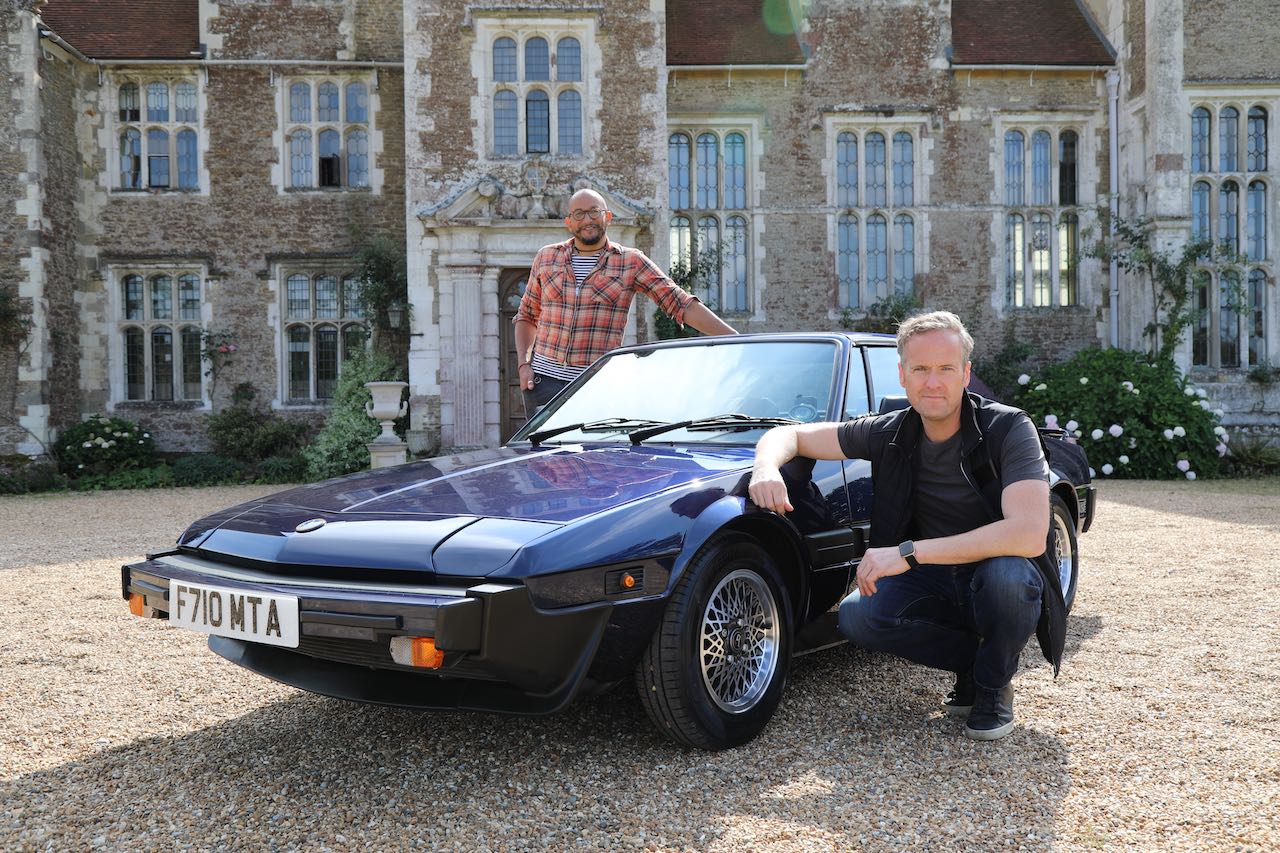 Fuzz – Yes it was a real tough one, it really was sadly. But yes I was unsure about the car like Tim was. But why did they stop making them! What a brilliant little car it is!
Tim and Fuzz were talking to Niall Julian
Sneak peak clips of the upcoming Metro 6R4 episode
Also coming up in Series 9 of Car SOS
Also featuring in the series is the story of successful businessman Andreas Christopheros who, alongside his parents used to oversee the Run to the Sun festival in Newquay. In 2015, his life tragically changed after he answered a knock at his front door and in a case of mistaken identity, a stranger threw a beaker of concentrated sulphuric acid in his face. After raising thousands for charity, his employees want to celebrate him and see his hot rodded VW Beetle Wizard brought to life from its current rusting shell.
In another episode, viewers will meet Ian Sayers, who was bitten by an insect whilst repairing his garage roof. As a result, he contracted the rare tropical infection, Necrotising Fasciitis – a flesh eating disease. It meant he had to undergo several rounds of extensive reconstructive surgery to his torso and has since lost his strength to continue working on his beloved 1980 XJ-S Jaguar. Can the team help him complete the restoration of the vehicle he could not bear to sell?
The team has also been tasked with re-building – what has turned out to be the most expensive and time-consuming renovation in Car S.O.S history, of a Batman Vauxhall Viva ice cream van. The vehicle was one of the originals from a fleet owned by Roland Evans Senior, who began his family run business in 1958 from the back of a horse drawn cart with his son Roland Junior at his side. Since 2007, this van has been sat in the garden of the family home and has been in need of extensive repairs. Can the team restore the vehicle to its former glory and help to celebrate a business that was in operation for 70 years? Tune in to find out.
Season 9 of Car S.O.S is on National Geographic every Thursday at 8pm, commencing with a special extended episode on 11th March