NOTE: The free eBook has now been replaced by the "25 Free Classic Car and Vintage Car Desktop Pictures" download pack. All you have to do is subscribe to the Newsletter using this link and you will be sent a link to download the image pack.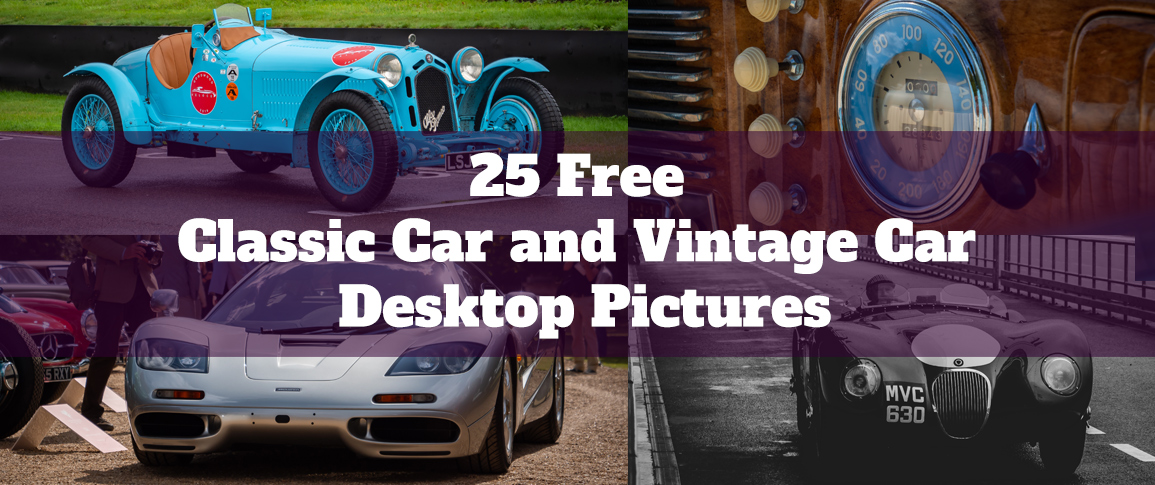 We've been busy beavering away over the past few days, working on a cool freebie for our new Newsletter Subscribers. If you sign up to our Newsletter, we will send you a free copy of our first ever Classic Car eBook, "50 Top Classic Car Photos Vol 1.0". That's right, we have hand picked some of the finest classic cars we have photographed and put them all together into this free eBook. Some of the cars we have selected are among some of the rarest classics and most expensive on the planet and a few you will recognise from our YouTube Channel. Ever photo we've included is one we love. So we are delighted to share these with you.
Get your Free eBook
To get your free copy all you have to do to sign up to our Newsletter is fill in the form in the right hand menu. Once you confirm your subscription we will email you a link to download the eBook.
And to our existing Subscribers, we will personally send you an email with a link to download a copy of the eBook as well.
Here is a sneak peak of what's in store for new subscribers: