Getting your hands on a classic car is every petrol head's dream. Not just because they are the epitome of cool and class. Or because they just don't make cars that exciting anymore. It is because they are precious to classic car fans. As a result of the popularity of classics, prices have been rising. So, if you want to own a piece of the past, like a classic Ford Cortina MkII, there is one major obstacle you need to overcome. And that is the price.
One way to get into classic cars is to look at potential future classic. Yes, this can be a bit of a guessing game and not all cars will rise in value. But, from what we've been hearing, cars like the Ford Cortina MkII are climbing the ranks fast. So now is the time to fine a decent example.
This leaves us with one question, how do you preserve and protect your investment so that it is a collector's dream when the prices are sky high?
Cover Up
The biggest enemy your Cortina faces are the elements. We're talking wind, rain, and sun. The biggest harm these will cause to your car is rust. Your best means of defense is to cover your vehicle with an all weather cover and then, if you can, store it properly in a garage. Classics left outside exposed to the elements can deteriorate very quickly. So this is going to be the safest bet you have and there is no point in taking any risks. It will only cost you in the end.
Check Up
Don't just let your car sit in a storage unit for the next decade because this will have the adverse effect on it's mechanics. Instead, take it out for a spin at least once a week to keep everything moving. Basically enjoy your classic. Take it for a spin on an amazing road or head out on a road trip. Old cars don't like to sit around doing nothing so regular exercise is good for it. And regular use will help you to pinpoint any issues. The more familiar you are with your car the more you can keep on top of any problems that crop up. And if necessary get your mechanic to look at it for a second opinion.
So for example if you think the wheel's need aligning then speak to an expert in this area, such as Wiltshire Tyres. Good wheel alignment and tracking makes for smoother and safer driving. And if you think the car needs a service and an oil filter change, have a word with your mechanic. These may seem like simple things, but ignoring basic maintenance could cause bigger issues further down the road. Not just this, but a professional may be able to locate the parts that you are struggling to find.
Details, Details, Details!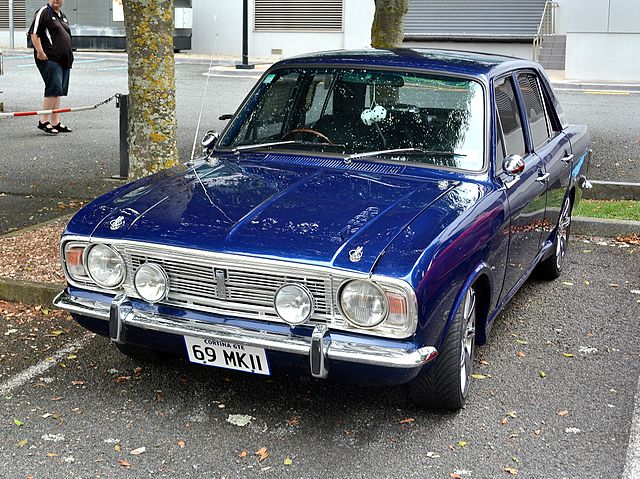 The best way to safeguard your Ford Cortina MkII and keep it in great nick is to give it a detailed clean. Not only will this ensure that it looks great, it will help prevent rust and reduce the risk of paint damage. A good quality wax will go a long way to keep rain off the paint. Under sealing your classic is also recommended. And on the interior, use a good quality leather/upholstery detailer to keep the inside clean and protected. At the end of the day, it is worth the effort.
This is a Take to the Road Sponsored Post
Find out more about some of the common problems you might run into when restoring a classic car