A couple of weeks ago I got a very exciting invite to go watch a very rare race car at Silverstone. As soon as I saw what car it was, I knew I was in for a real treat. And that's because I was going to see a 1978 Ford Capri Faberge! One of the original Faberge racing teams Capri's built specially for the 1978 season. You come across one of these everyday!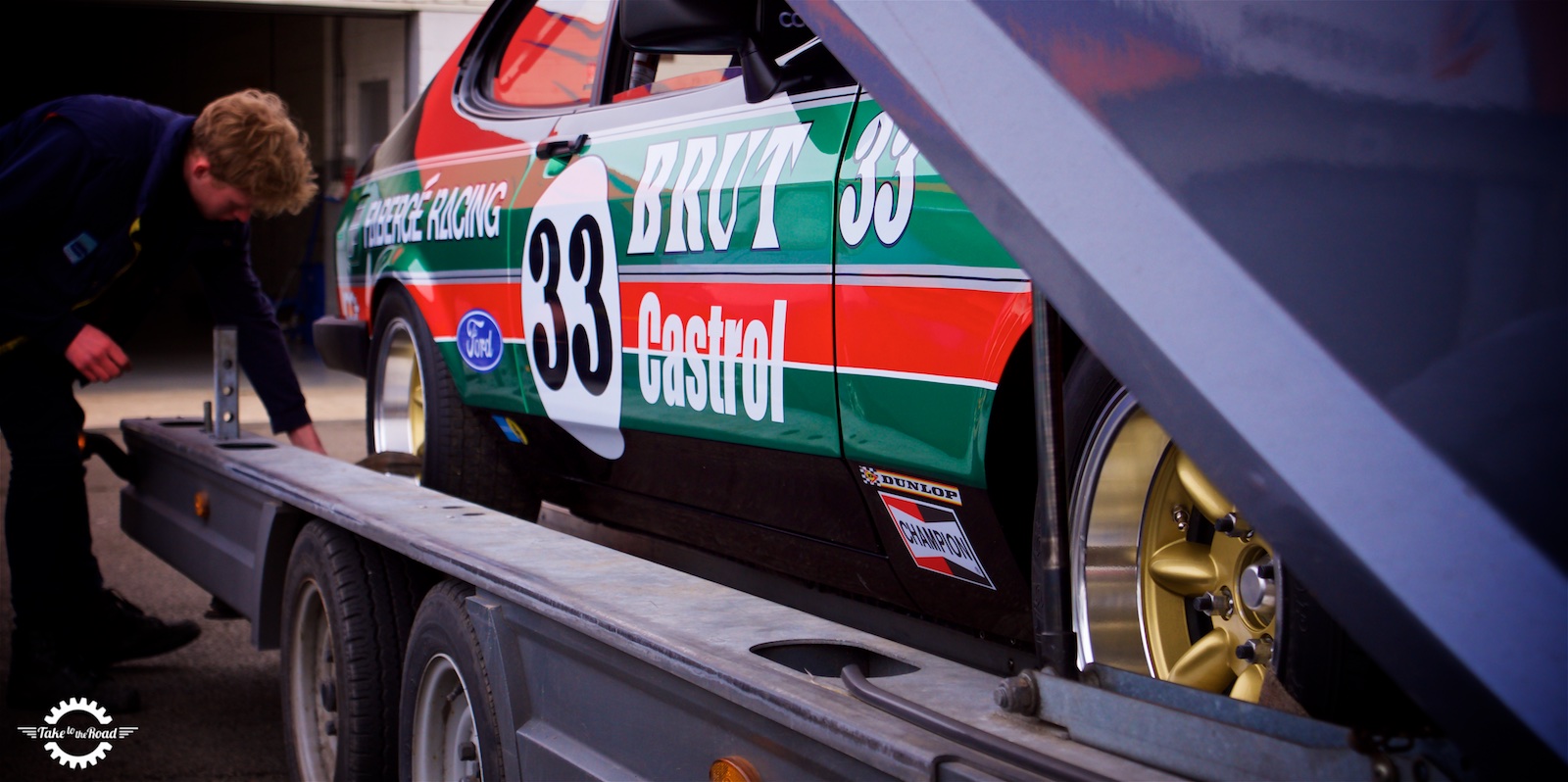 I have been to Silverstone before for a Ferrari track day experience, so I know the track well… ish… of course a handful of laps in an F430 doesn't make one an expert! But this was my first time to actually get track side.
Getting the chance to walk the pit lanes and watch some very fine classic and modern racers getting prepped is about as good as it gets. Well maybe getting a go in one of them on the track would be the ultimate experience. Maybe next time…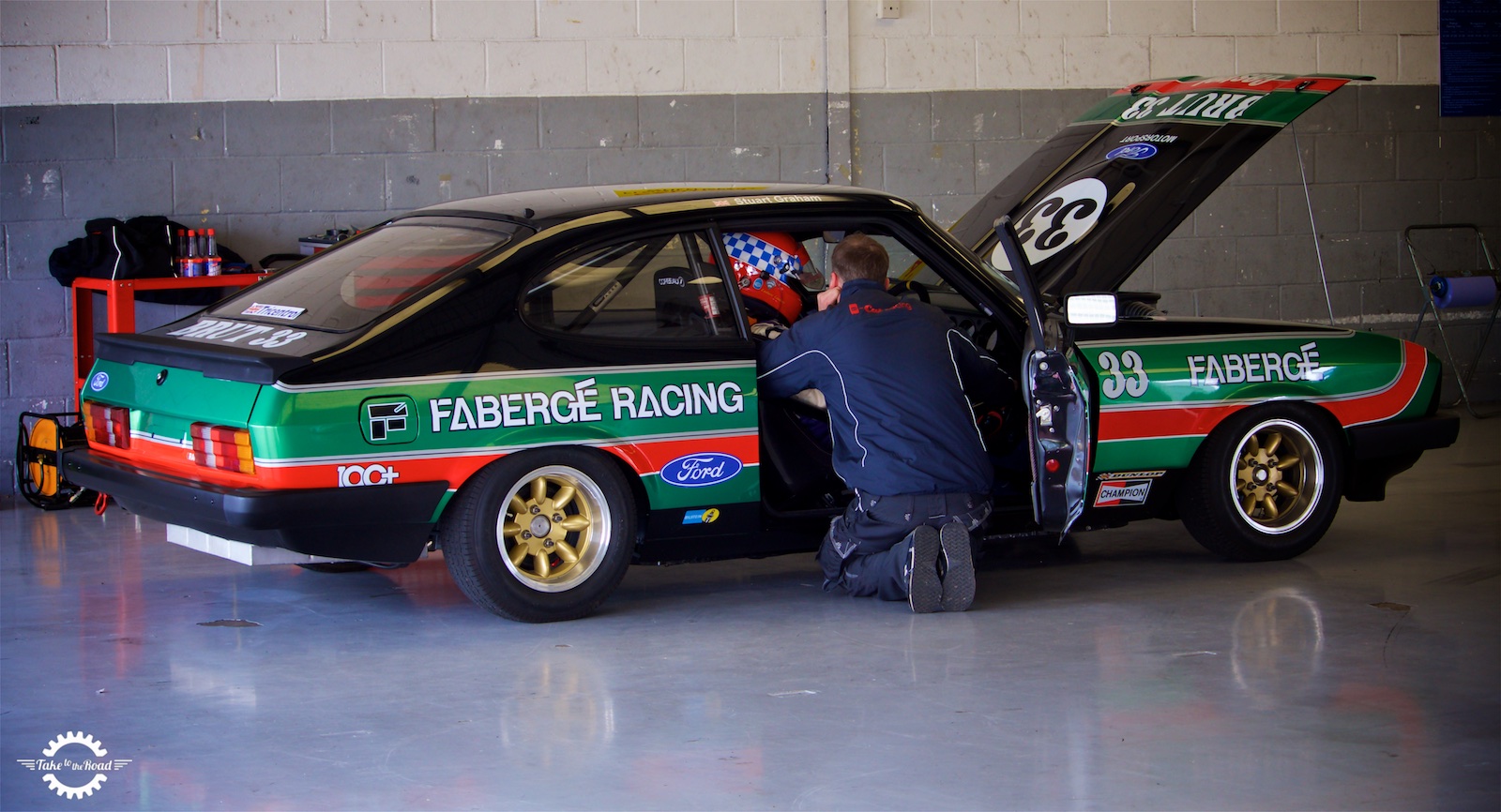 So to get back to the Ford Capri Faberge, this car was built in 1978 for the British Touring Car Championship. It was fitted with a 3.0 Essex V6 engine The Faberge team was lead by Ted Grace and was driven by Stuart Graham. It's best finish in the 1978 season was 2nd at Oulton Park.
And again in 1979 at Oulton Park, with Graham behind the wheel, the Capri came home in 1st place. After its first two seasons, the Capri passed to Wayne Wainwright who raced it under Carroll Shelby's BSCC team.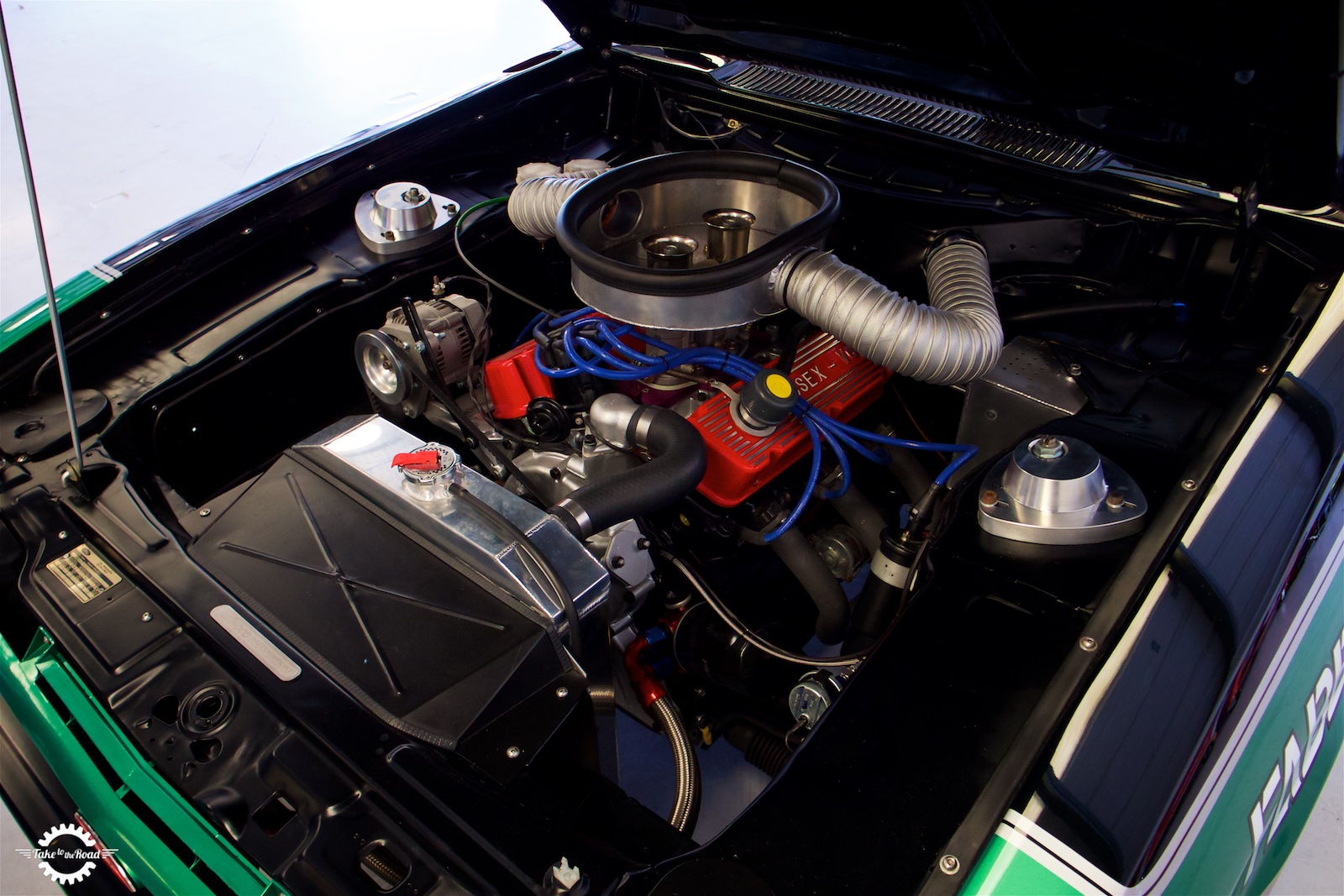 The first thing that strikes you when you see this Ford Capri Faberge, is that this is no Capri 2.0 Laser! The Faberge racing livery is not one you see very often. The whole stance of the car is impressive, sitting very low and its racing wheels.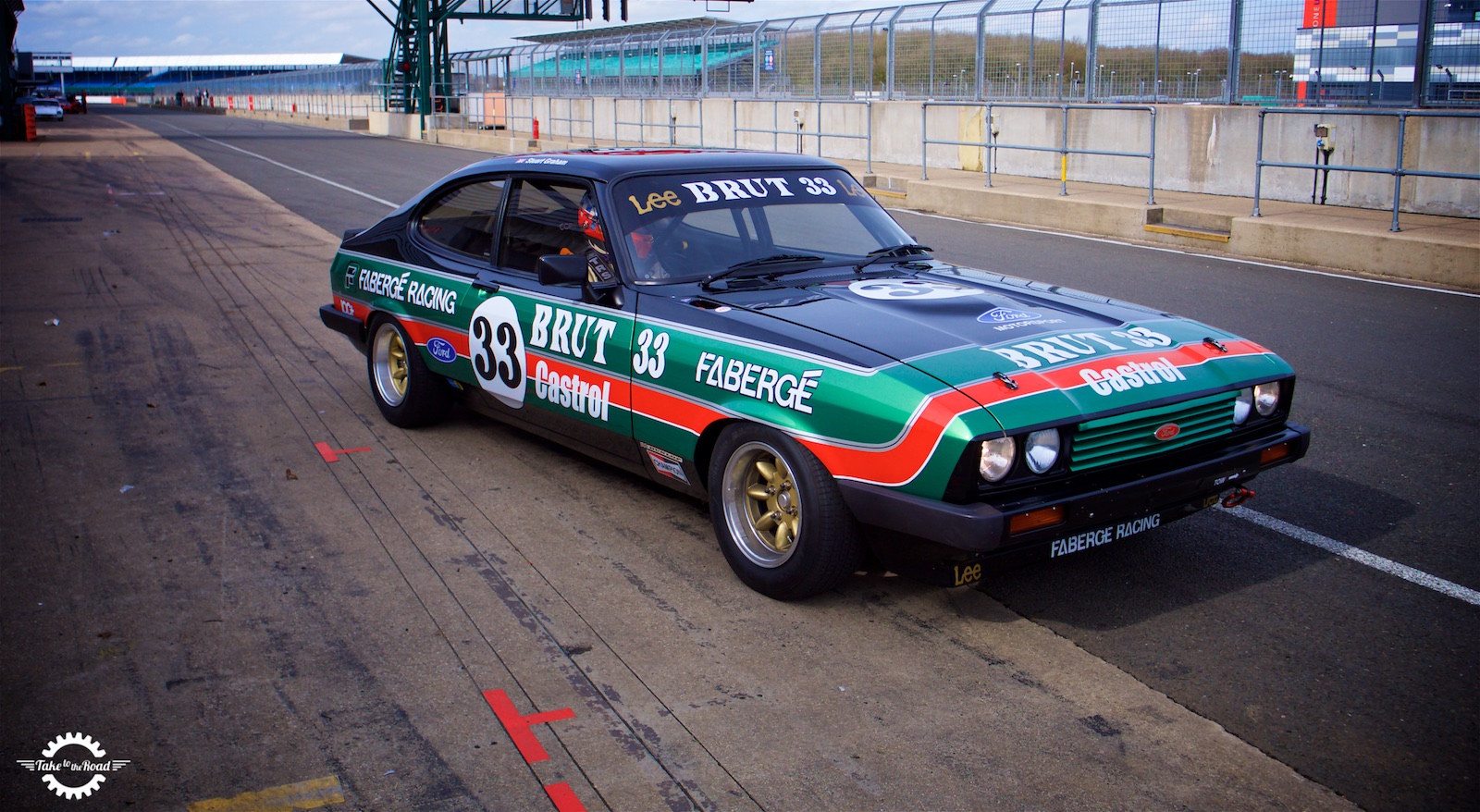 When it fires up, you know that this capri a bit of a beast! The exact BHP figures for the 3.0 Essex aren't know, but the fact that this car is eligible for the Gerry Marshall Trophy at Goodwood means it is no slouch! It is a very special historic race car with period race history. And it sounded amazing as it flew past on the main straight at Silverstone. It was music to the ears!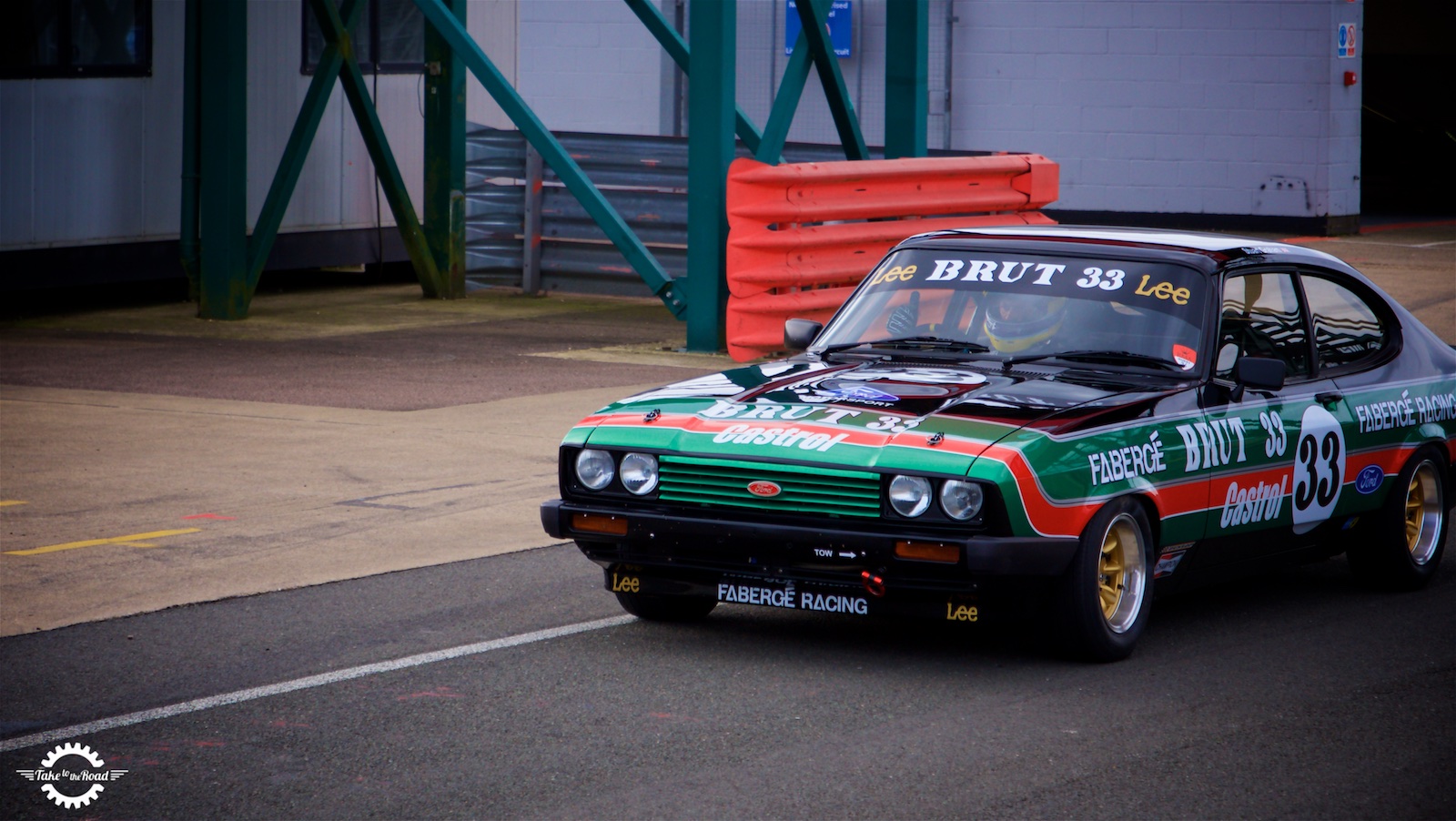 So this track day film is a little taste of the awesome Ford Capri Faberge. So sit back and drink in the noise of that wonderful V6 as it hammers round Silverstone. I am hoping to do a more in depth feature on this car later this year so stay tuned… the Faberge Capri will be back again on Take to the Road soon!
Additional Photos of the Ford Capri Faberge