The iconic Fiat 500 F has been chosen to go on display in a new exhibition at The Museum of Modern Art in New York. Titled "Automania", the special exhibition explores the contrasting sentiments – compulsion, obsession, desire and anger – aroused by cars and automotive culture in the 20th century.
Curated by Juliet Kinchin, Paul Galloway and Andrew Gardner, the exhibition is being held on the 3rd floor of MoMA. It is open through to January 2nd, 2022 and also in the Museum's Sculpture Garden, which is on display through to October 10th, 2021. A total of 9 cars from the Museum's collections are on display, along with components, models, films, photos, posters, paintings and sculptures.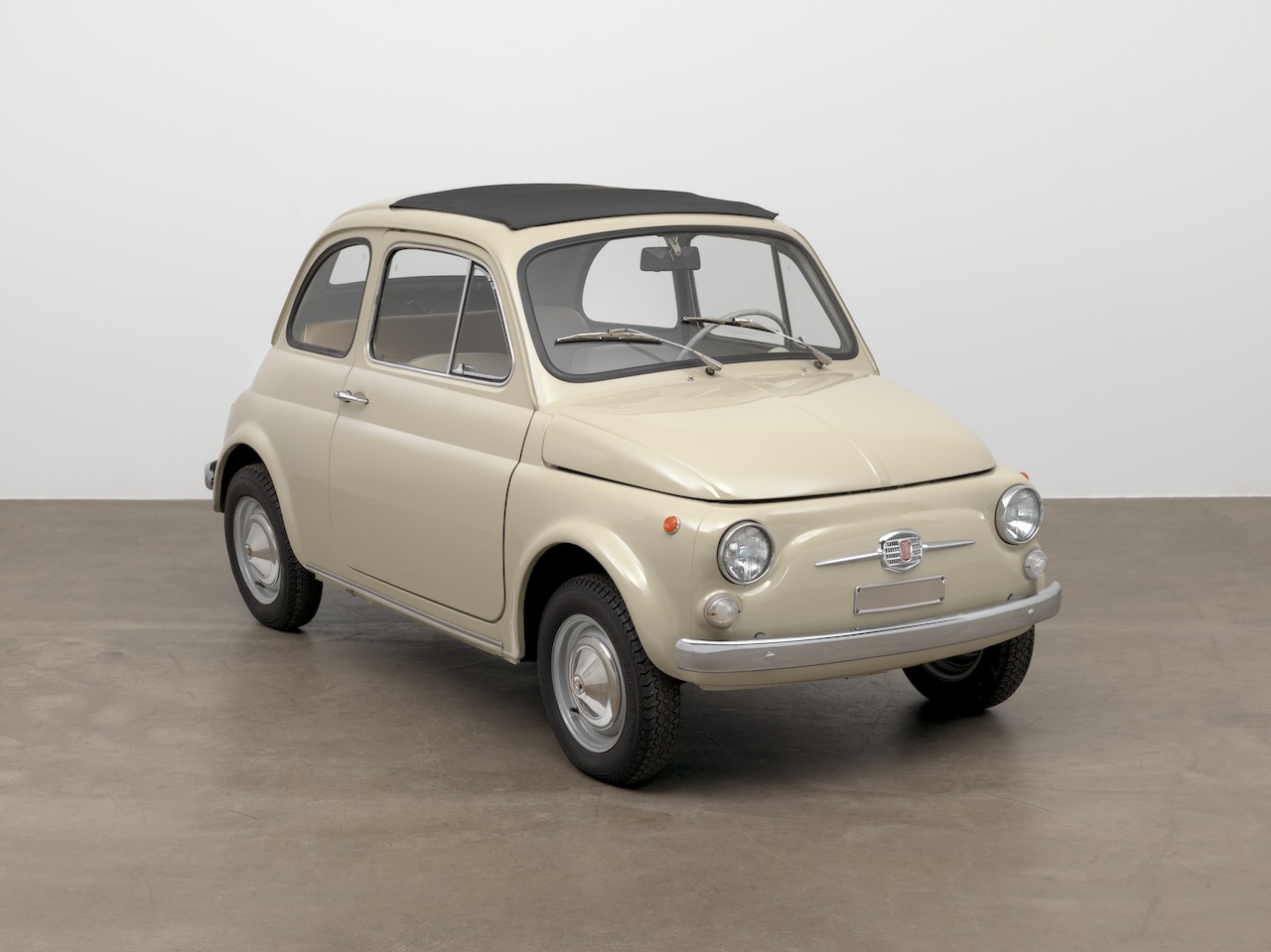 As part of the exhibition, the MoMA's Sculpture Garden features 5 cars including a 1968 Fiat 500 F.  This particular example was chosen by the Stellantis Heritage department, restored and donated to MoMA. The big little car became part of the permanent collection in 2017, in celebration of the 60th anniversary of the legendary model.
"While it's true that the Fiat 500 has marked automotive history, it's also the case that it has never been just a car," explained Roberto Giolito, Head of Heritage at Stellantis. "In its 64-year history, the 500 has gone far beyond its material manifestation, to enter the collective unconscious, becoming an undisputed symbol of "made in Italy" design and style around the world."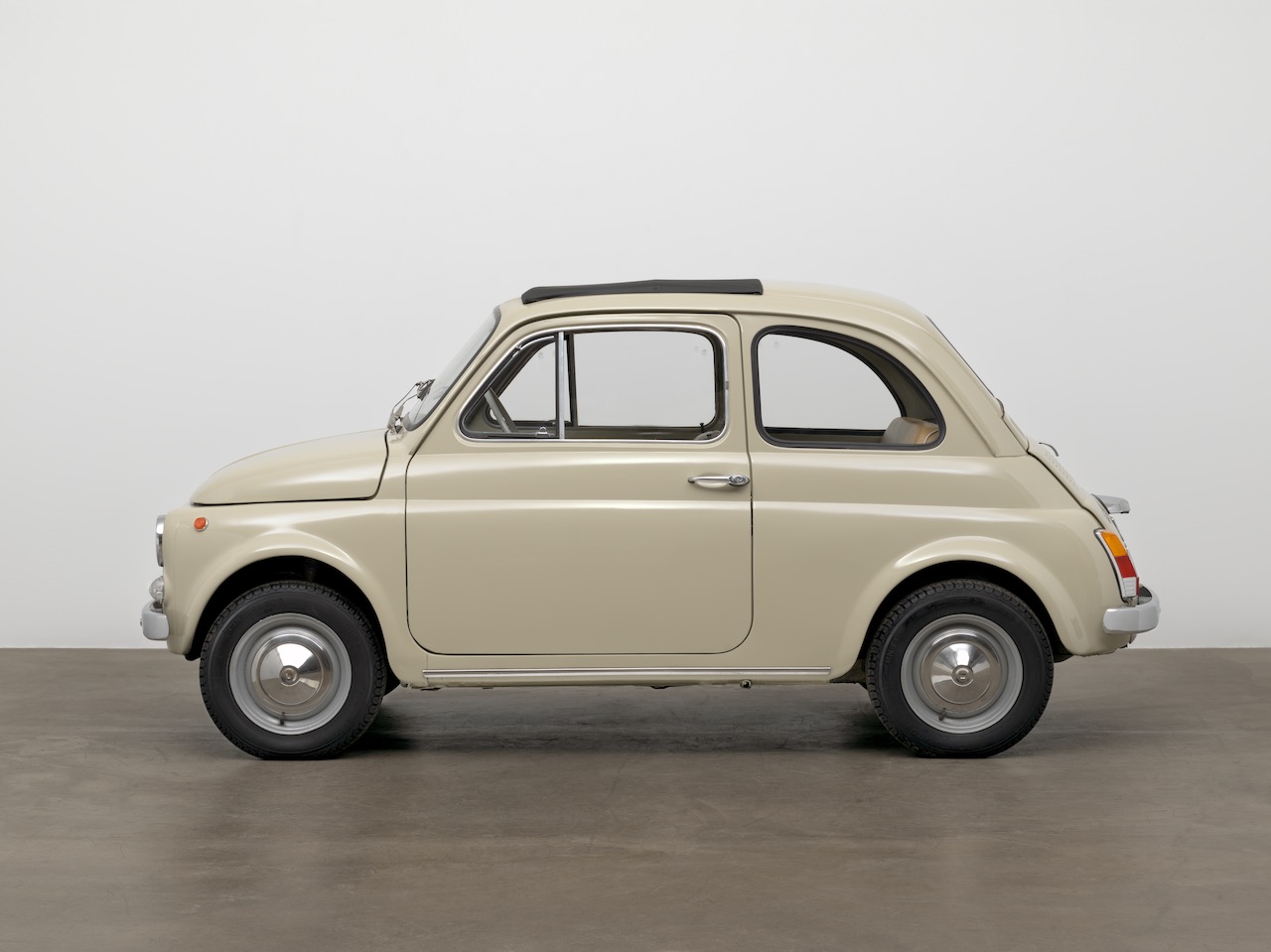 The MoMA Fiat 500 forms part of the F series, the most famous 500 ever, produced in the greatest numbers of units between 1965 and 1972. Taking into consideration the other 1st-generation versions (Sport, D, L and R), a total of over 4 million units of the iconic subcompact were manufactured between 1957 and 1975.
Designed by Dante Giacosa and launched in 1957, the Fiat New 500 was imagined as a reasonably priced car to get Europe onto the roads after World War 2. Its basis was the idea that high-quality design should be accessible to all. Despite its limited exterior dimensions, Giacosa's design therefore maximized the interior volume, resulting in a surprisingly large space, big enough for 4 passengers. A folding fabric roof as standard gave this reasonably priced car a touch of luxury while reducing the use of steel, an expensive material at the time yet required to manufacture the car.
Further information on the Automania exhibition can be found on the The Museum of Modern Art website.