In less than two weeks RM Sotheby's one-of-a-kind Online Only SHIFT/MONTEREY auction, is set to open for bidding on 10 August. One exceptionally rare and historically significant race car that has joined the illustrious consignment list is a striking 1971 Ferrari 365 GTB/4 Daytona Independent Competizione.
Ferrari's Daytona Competizione model began its competition career in 1969 and ran through 1981, successfully obtaining three Le Mans class wins, a Tour de France overall win and two overall podium finishes, as well as three class wins, at 24 Hours of Daytona.
Ferrari built a total of 15 factory competition Daytonas over three years with an additional ten examples prepared by racing privateers, including the 1971 Ferrari 365 GTB/4 Daytona Independent Competizione, chassis no. 14065. The very car that is being offered in the RM Sotheby's SHIFT/MONTEREY Online Only auction.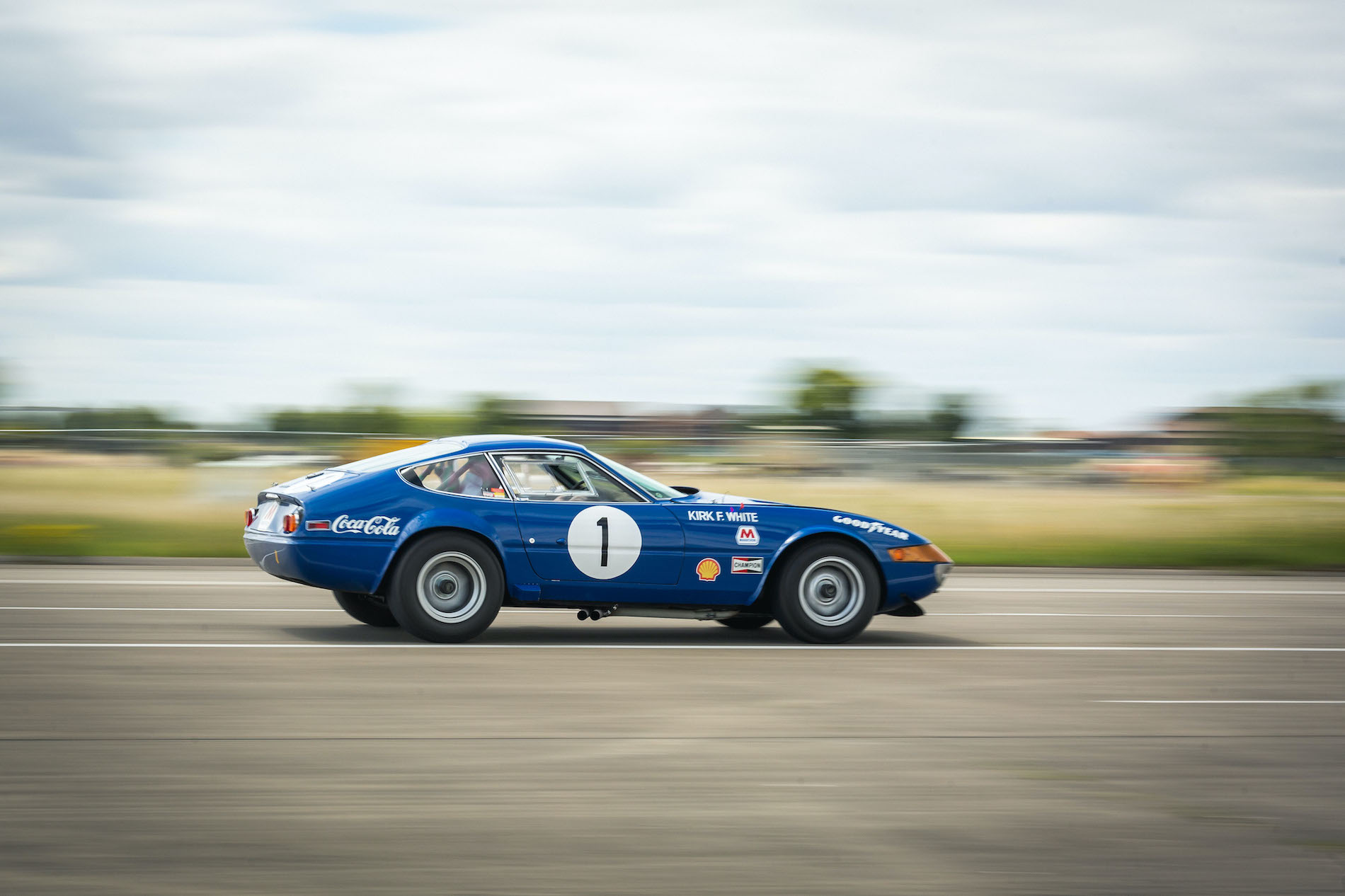 Prepared by race car engineering firm Holman-Moody, 14065 was entered in the 1972 12 Hours of Sebring by American racer and enthusiast, Kirk F. White and driven by noted race car drivers David Hobbs and Skip Scott. Ahead of the race, Holman-Moody fitted the car with a host of upgrades, including a 450-bhp engine from Traco—making 14065 one of just six Daytonas, and the only privateer car, to be equipped with this engine.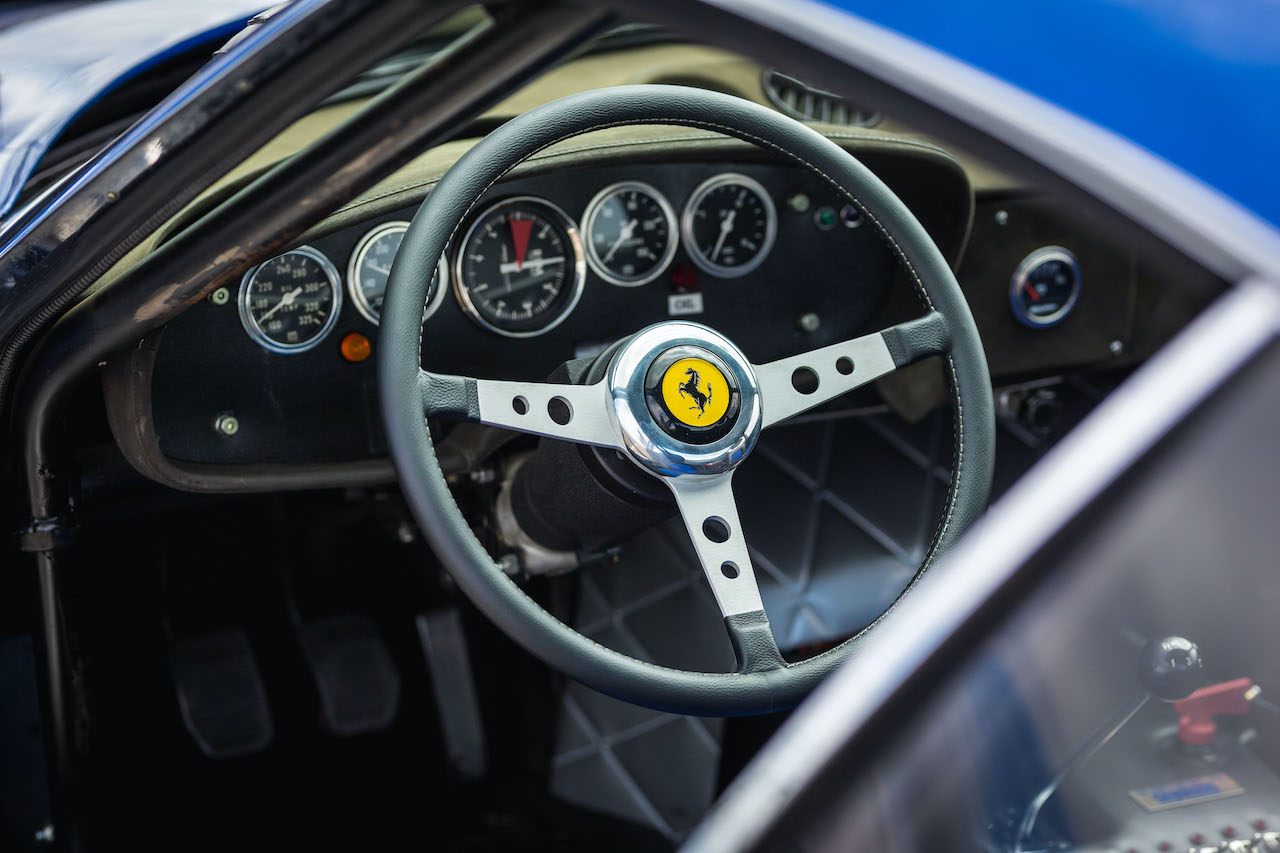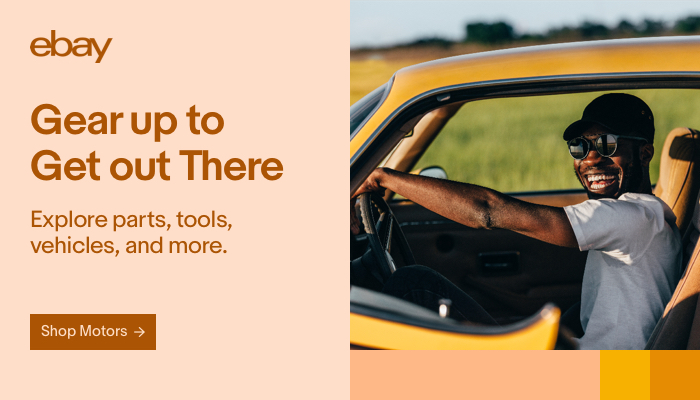 Traco were noted as one of the finest performance engine builders in the world and had already proved themselves with White's Ferrari 512M – dubbed the 'Sunoco 512'. So it was only natural for White to entrust his Sebring challenge to Traco. They worked their magic on the already impressive V12 engine, using high compressions pistons and cylinder heads, along with a host of other endurance upgrades.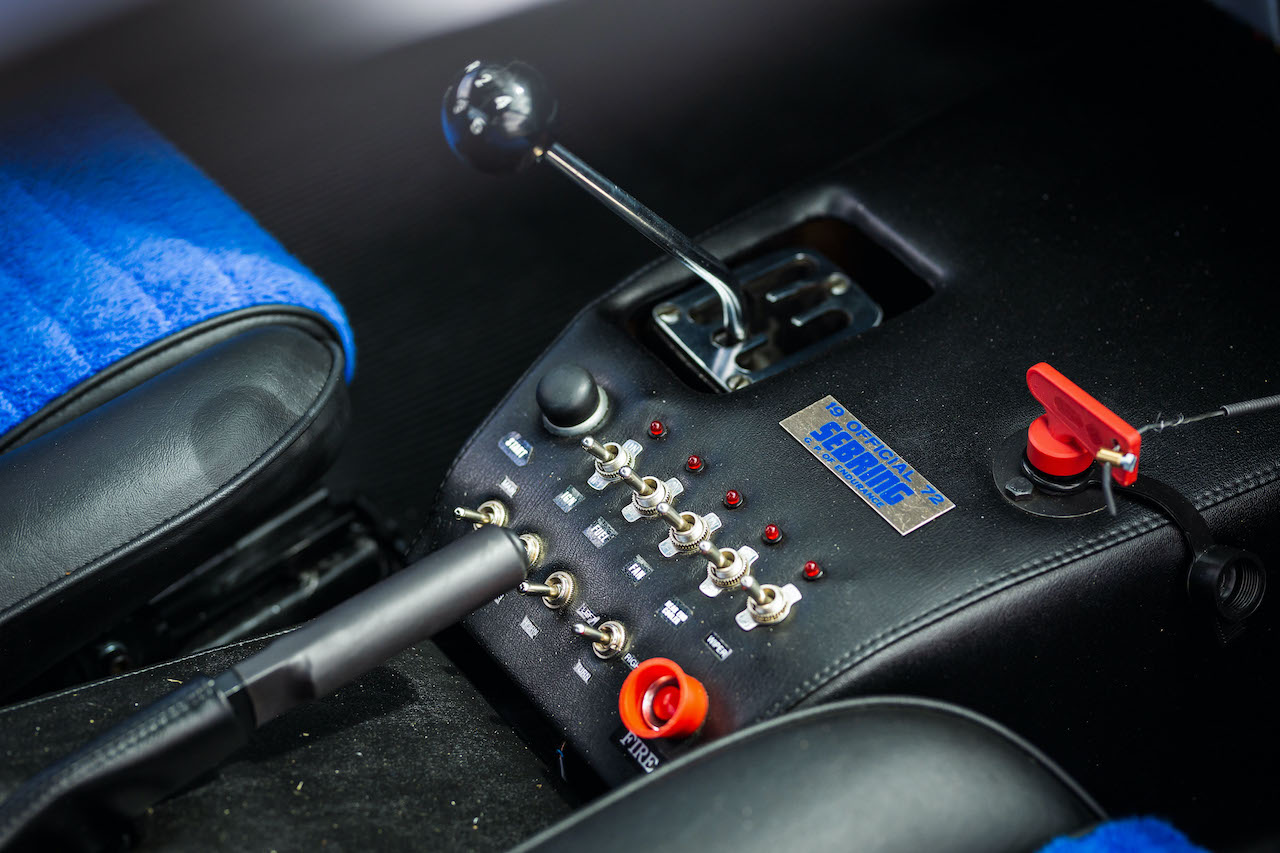 This raised power from 350BHP in standard competition guise to an astounding 450BHP. The engine that comes with chassis no 14065 is the very one that competed at Sebring.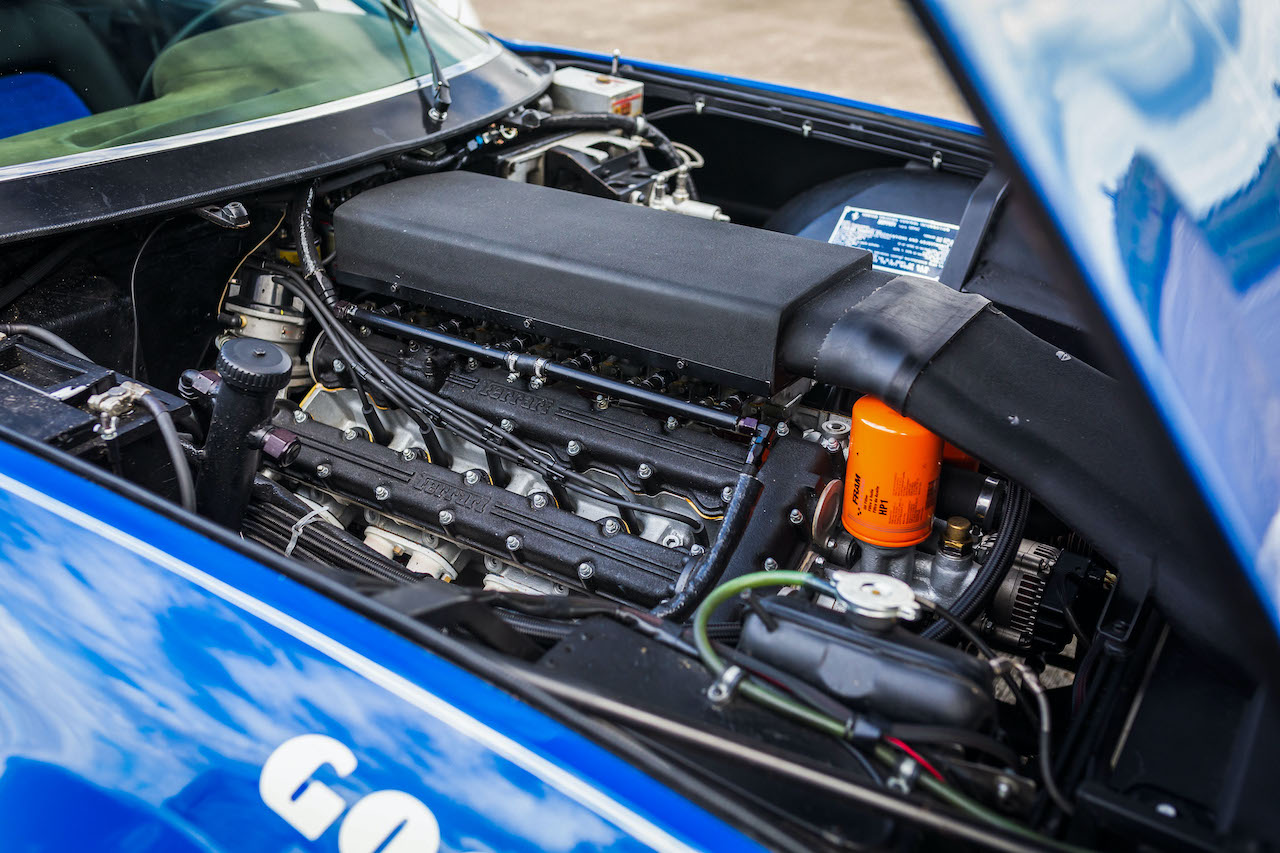 Notably, chassis no 14065 was also equipped with Ford GT40 Mk IV brakes by Holman-Moody and was the only one to receive this upgrade. Despite all the efforts to make White's Daytona a Sebring winner, the immense torque of the Traco motor sheered the driveshaft bolts, which caused the engine to fail on lap 53 of the race. It was an unfortunate failure as 14065 was leading the GT race by a comfortable margin and proved to be the fastest Daytona on the track.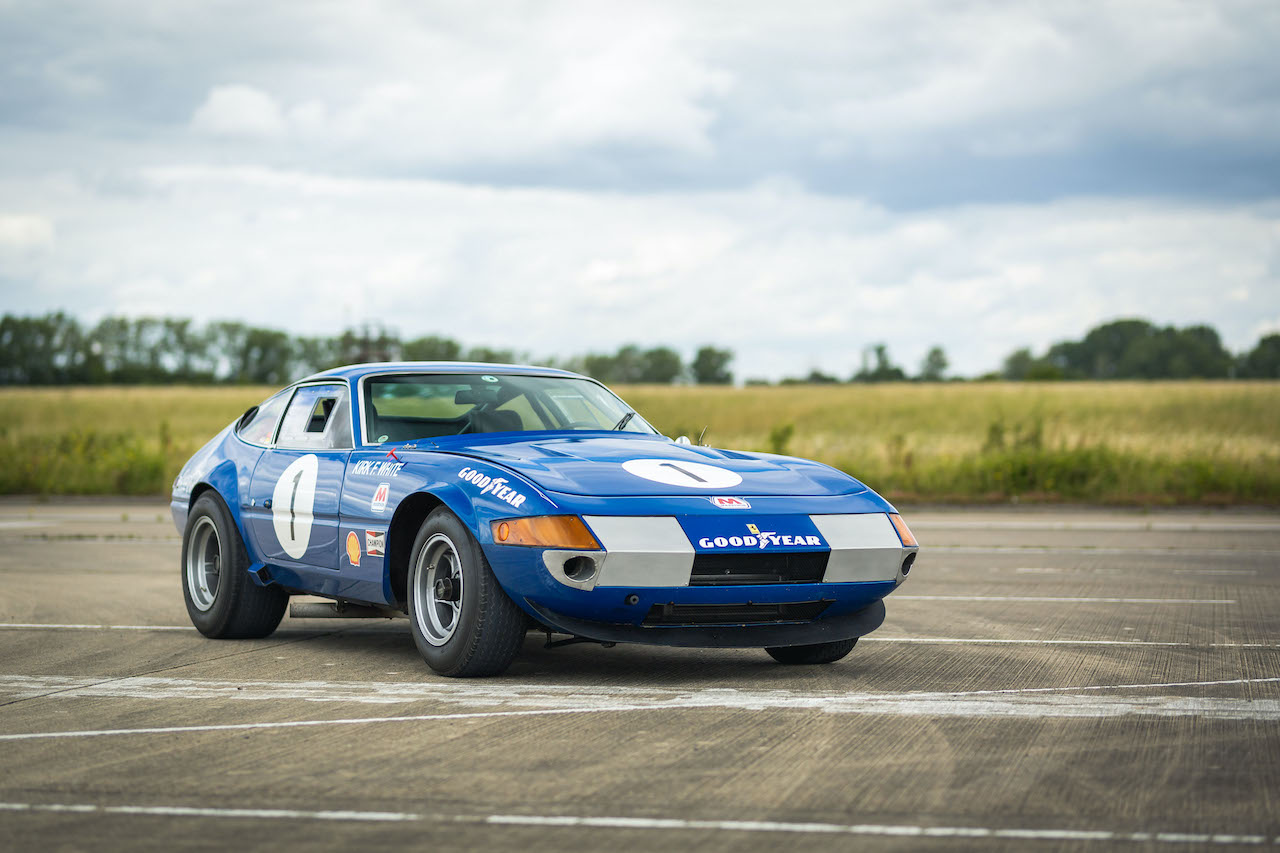 Following its time on the racetrack, the Daytona passed through a handful of highly significant collections over the last four decades. It comes to auction accompanied by the Ferrari Classiche Certification White Book and the original, restored engine block used by 14065 in the race at Sebring— the same block used by the Cannonball-winning street Daytona, chassis no. 14271, to complete the 1972 cross-country run. Having been meticulously maintained and cared for throughout its life, the Daytona is ready and race-prepared for modern competition.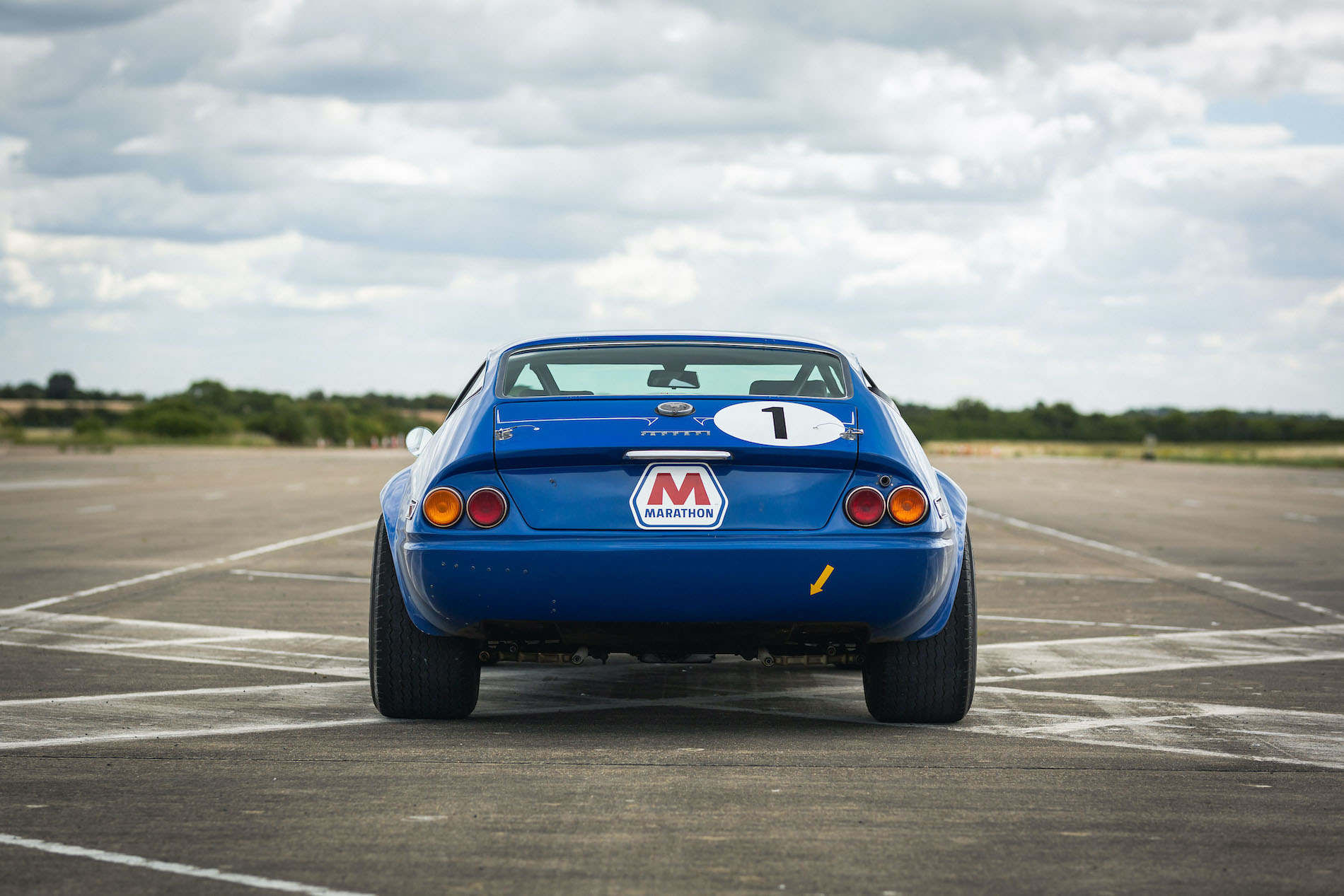 In the build up to this highly anticipated sale, RM Sotheby's have release a new film about chassis no. 14065. In the film, RM Sotheby's Car Specialist Michael Squire explores the history and significance of the rare and brutally fast Daytona before taking the car for a hot lap around a track.
This ultimate race prepared version of the iconic Daytona road car, is widely recognized as one of the fastest and most powerful of all competition Daytona's. It is one of approximately 25 Daytonas prepared in period for competition use and one of 6 thanks to the Ferrari Classiche confirmed upgrades carried out in period by Holman-Moody and Traco.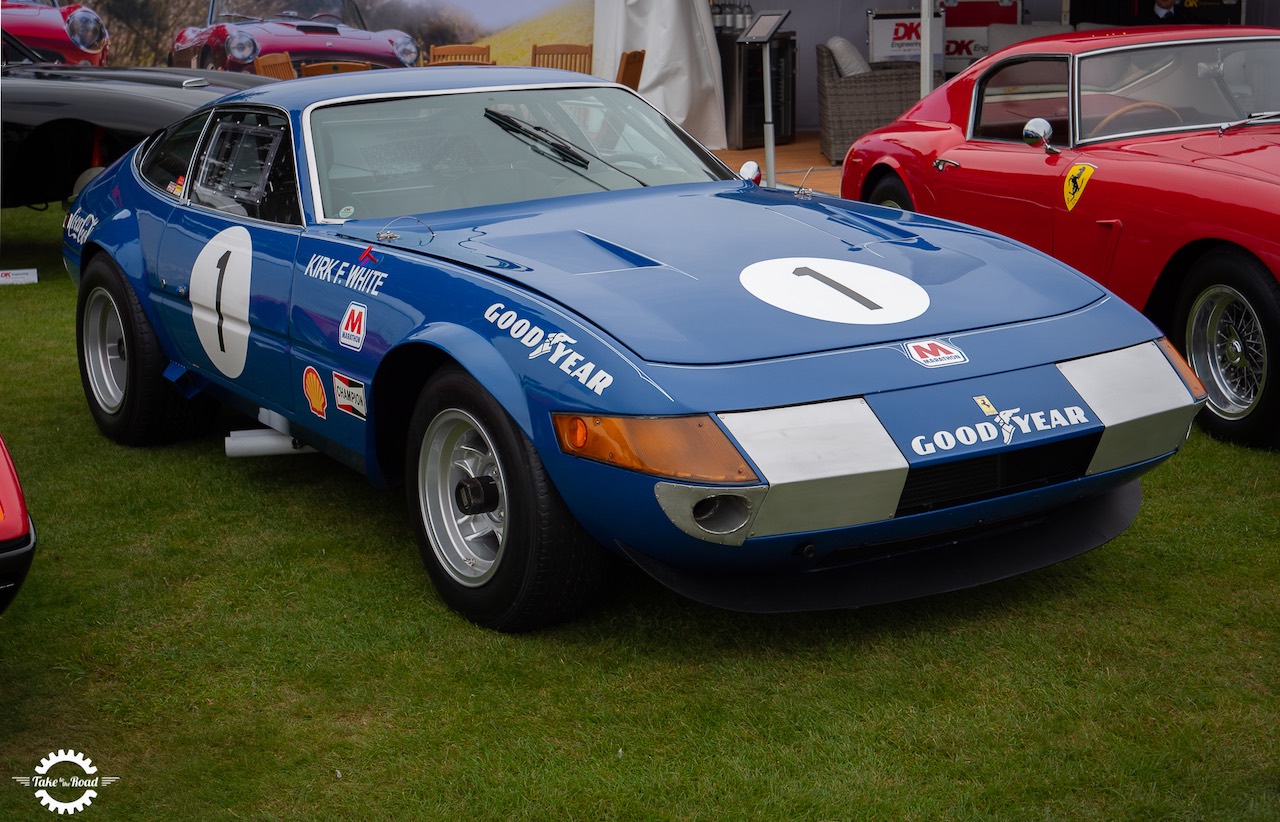 It comes with a documented history file which includes the original factory sales invoice, bill of sale from Luigi Chinetti Motors, audio interview with Kirk White, and history by marque expert Marcel Massini.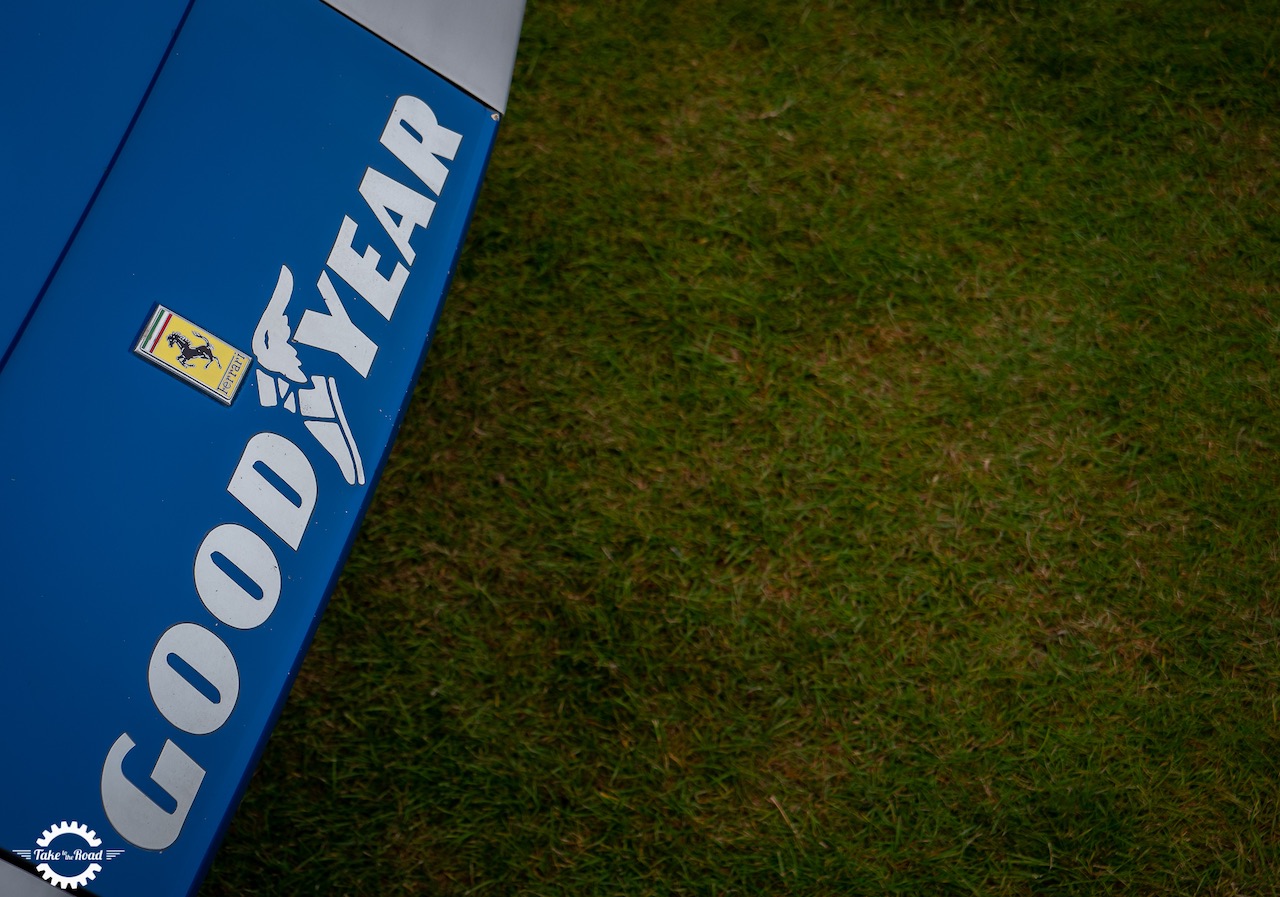 Additional information on this unique 1971 Ferrari 365 GTB/4 Daytona Independent Competizione, one of the rarest competition Ferrari Berlinetta's and RM Sotheby's Online Only sale can be found at rmsothebys.com.