A classic 1948 Jaguar Mark IV sports saloon, first owned by Arthur Whittaker, the Deputy Chairman of Jaguar Cars, has been re-united with his family 67 years after he parted with it.
During Historics at Brooklands classic car auction in Surrey on Saturday, 4th March, Whittaker's four granddaughters – Lucy, Sally, Sarah and Charlotte – who discovered the car's impending sale purely by chance a fortnight earlier – fought off rival bidders to make it their own, settling on £70,000 for the striking post war classic.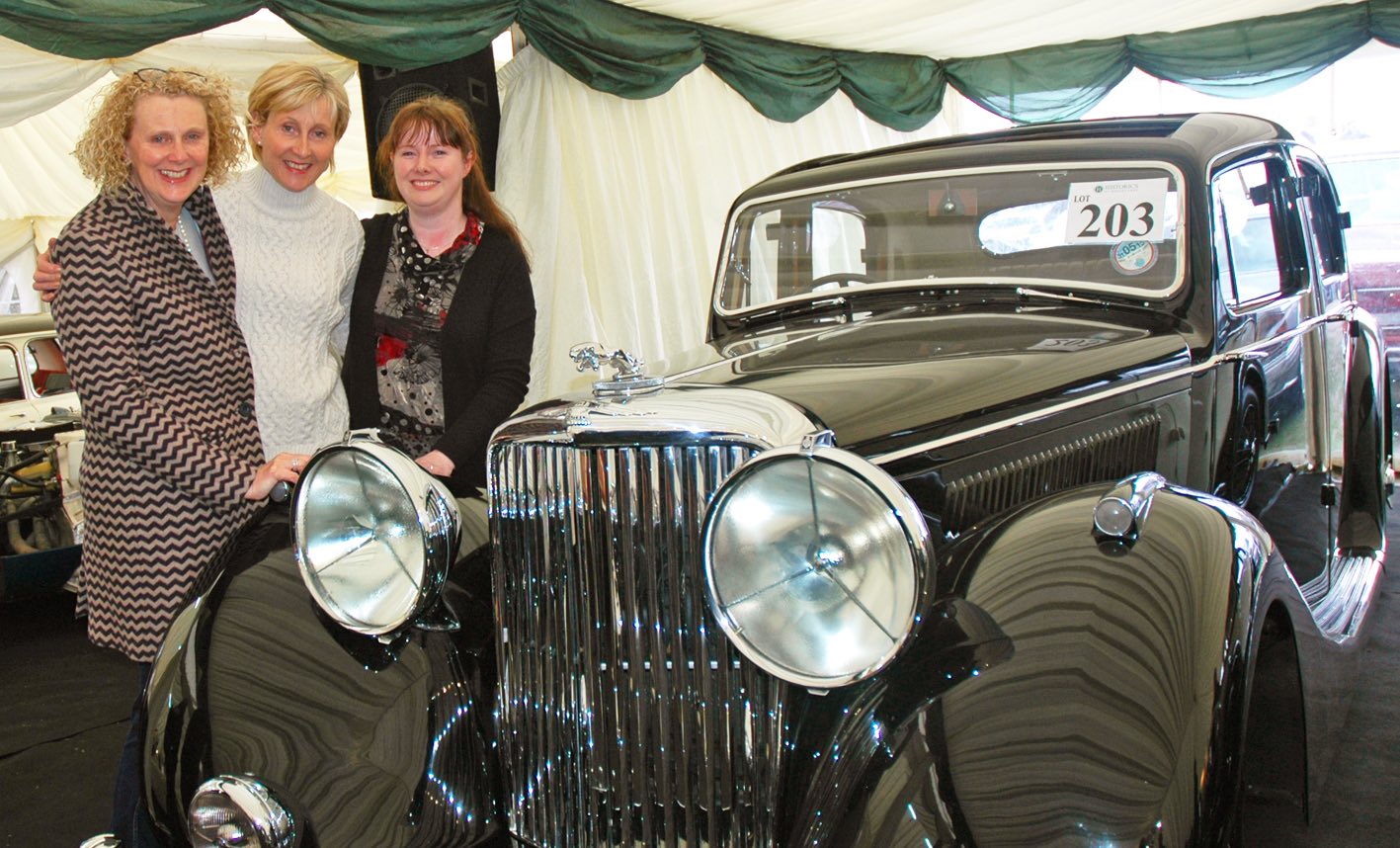 It will now return to the eldest granddaughter Lucy's family home in Kenilworth, just miles from the former Jaguar factory in Brown's Lane, Coventry where it was originally manufactured 69 years ago.
"Once we discovered grandad's Jaguar was for sale, we just had to go and see it", said Sally. "We had no intention of buying it, but sitting in it before the sale brought back so many fond memories of family outings in his cars that we decided we just had to bid for it," she continued.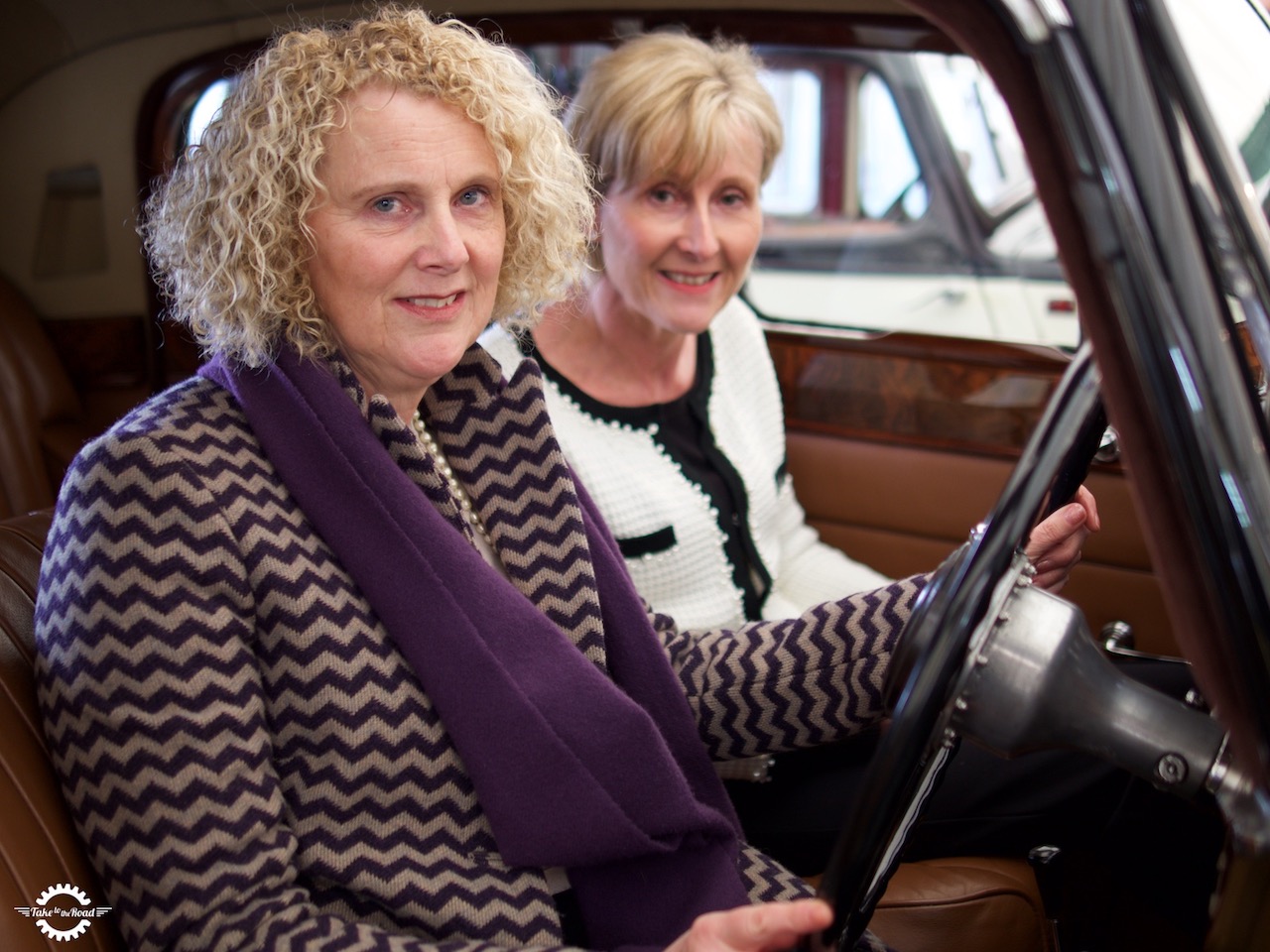 As Deputy Chairman of Jaguar Cars, their grandfather got a new car from the company every two years. So his Jaguar Mark IV was only in the family for a short time, before being moved on after the next Jaguar came along. But it left a lasting impression on the whole family, which was captured in old family photographs brought to the auction by sisters Lucy and Sally.
"We'd never bought a thing at auction before, but were determined to take it home if we could afford to," added her sister Lucy.  "It was all a bit of a whirlwind and suddenly, the hammer came down and it was ours."
After Whittaker parted with the car in 1950, it passed through the hands of a number of owners before a complete, meticulous restoration started in 1982 by the owner of the day.  Twenty two years later the car was finally completed, latterly by classic Jaguar specialist, David Davenport, returning it to its spectacular condition that remains today.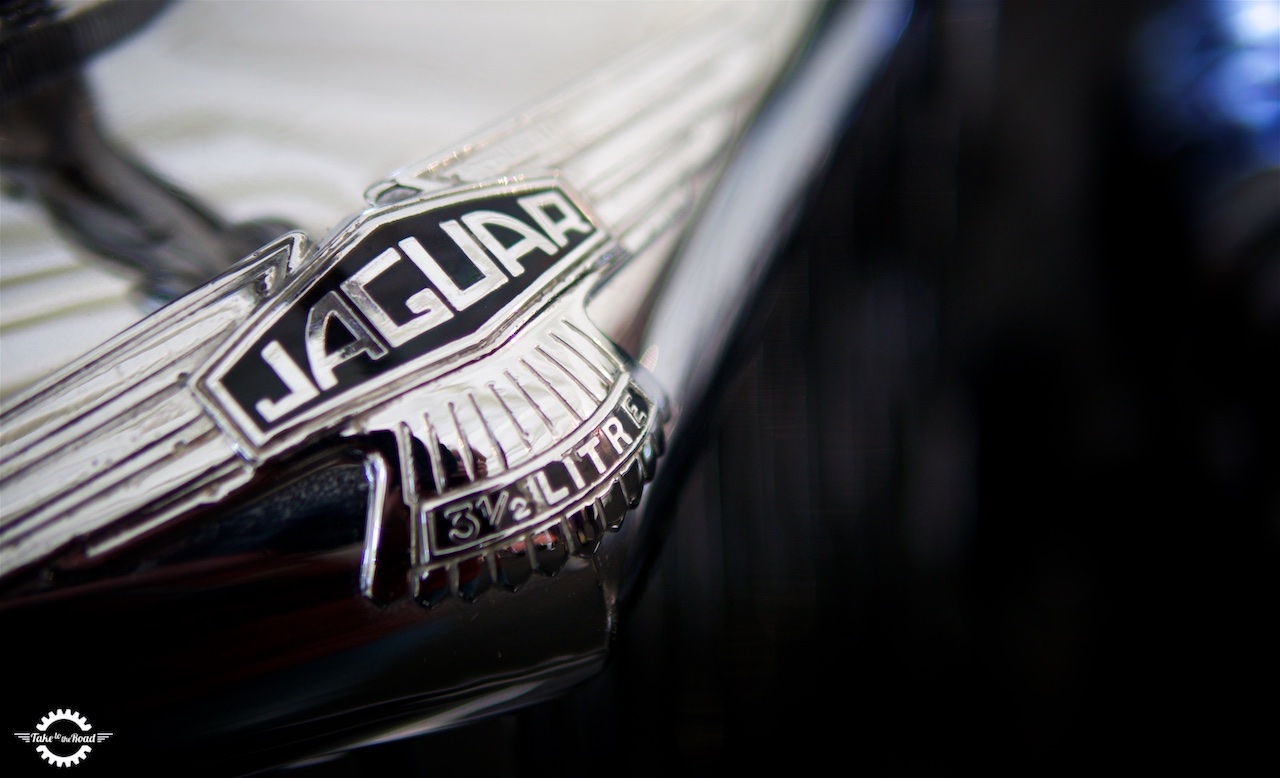 A supreme tourer in its day, Whittaker's Jaguar Mark IV was one of the last to be produced.  It was specially trimmed in pigskin hide, complementing the stately burr walnut dashboard and fittings, and left the Brown's Lane production line complete with a rare sunroof.
Powered by a silky smooth 3.5 litre six-cylinder engine, the Jaguar Mk IV is revered for its graceful lines and magnificent presence, dominated by huge dinner plate headlamps flanking the imposing chrome radiator.
Will it become a museum piece?…Not if Whittaker's granddaughters have their way.  "It's just too lovely to leave locked away. The plan is to share enjoyment of the car amongst all our families, including grandad's seven great grandchildren.  I'm sure that's what he would have wanted too.  All we need now is the picnic hamper and a bit of sun!"
Historics Next sale is on Saturday 20th May at Ascot Racecourse.
Article Source MPH Communications. Photos by MPH Communications/Historics and Take to the Road.