Take to the Road is kicking off the new year with an exclusive interview with Paul Cowland of Salvage Hunters Classic Cars. Last year we spoke to both Paul and co star Drew Pritchard about their new tv show. Series 1 was just three episodes long, which left classic cars fans hungry for more. Now Paul and Drew are back for a second series on Quest and we can't wait to see what classics they have bought.
Series 2 of Salvage Hunters Classic Cars hits our screens in January. Looking back on Series 1, it had just 3 episodes. So it was sort of like an extended pilot. Did you foresee how popular the show would become?
No we hadn't actually. We've been really humbled and we're really grateful to everyone that's watched it. I think it's because viewers genuinely see us enjoying the day. It's so much fun when we film, spending a day looking at old cars.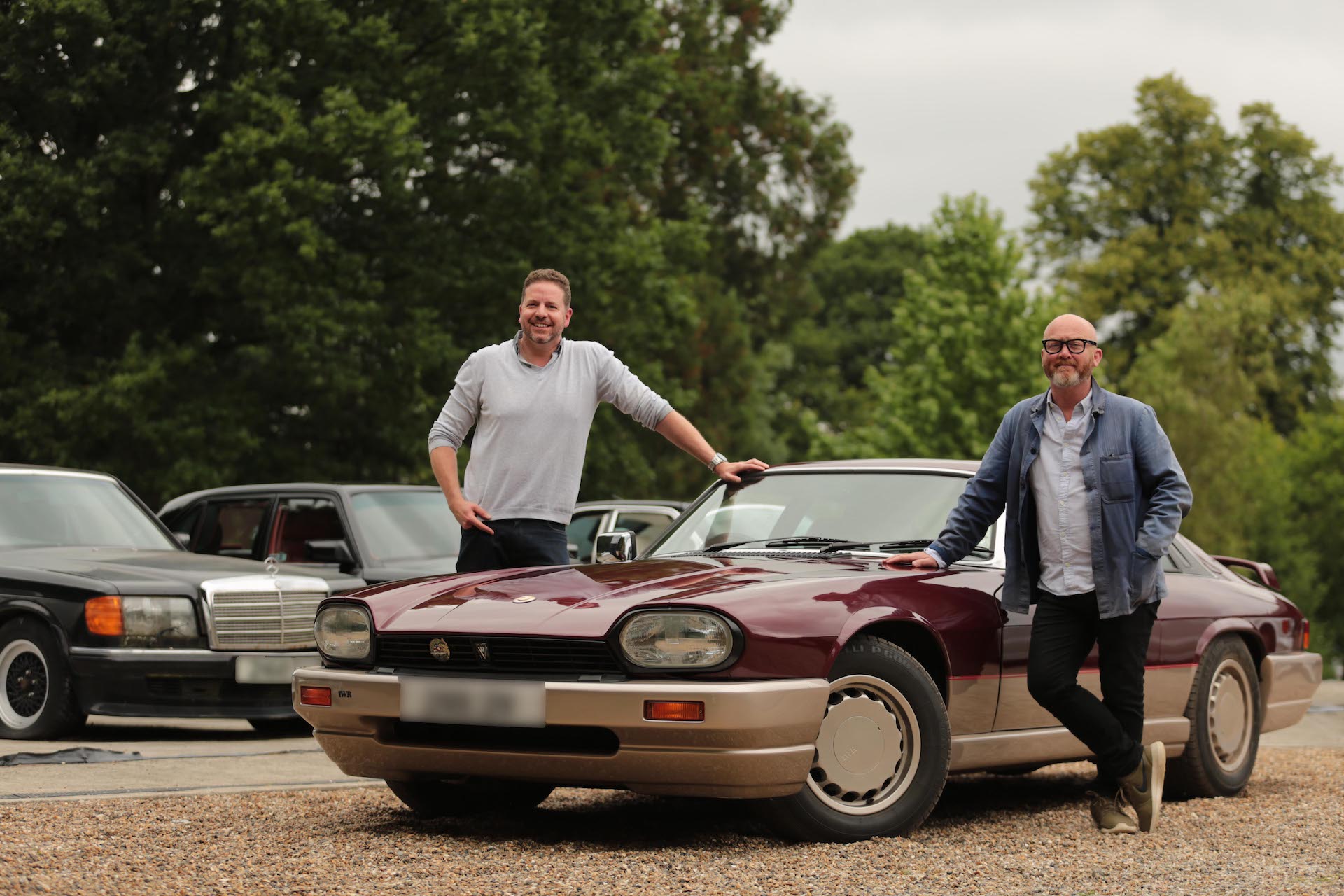 Sometimes we just sit there pinching ourselves, going to the Isle of Wight on a beautiful sunny day to drive an Alfa Romeo Spider, which we then buy. And the next day we're off buying a Jensen Interceptor. It's madness that we get paid to do this. People are so passionate about classics and we want to make sure that comes across in the show.
Over the past few months you've been busy teasing your followers on Twitter with little video clips of the cars you and Drew have bought. Can you give us some further hints as to what fans can look forward too?
We can actually tell you them all now! There's 10 cars altogether, so that's two per episode. We've got all sorts from a Maserati Ghibli, which is probably the nicest one I've seen. We don't want to sell it but we have too. The Lancia Delta Integrale was beautiful, the best Japanese import I've seen.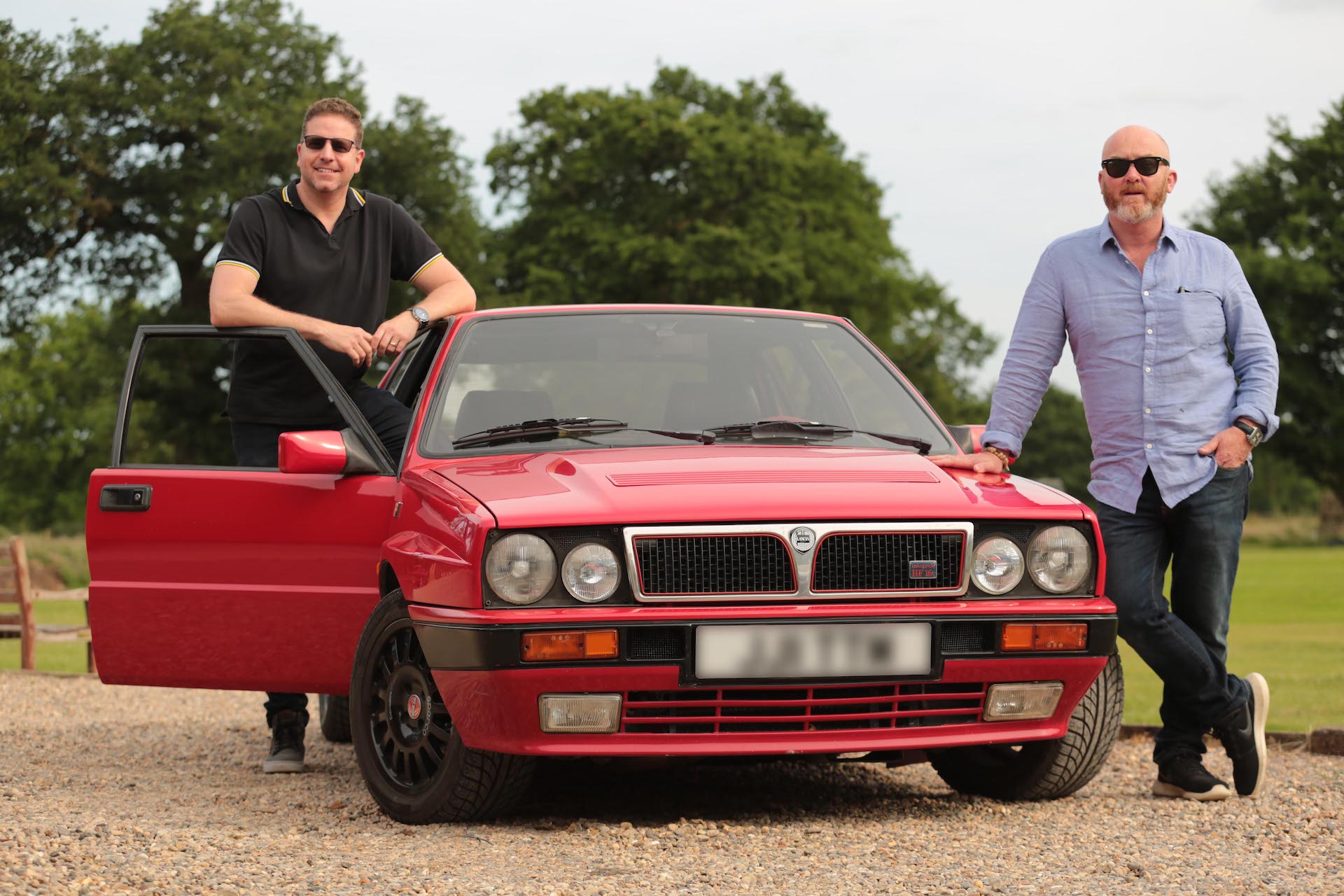 It had no rust at all. Drew really fell for that one. We've also got a Renault 4, a Rover P6, Jensen Interceptor. We've just got so much cool stuff coming and they are at every price range. They start at £2,000 and go all the way up to £40-50,000. So hopefully there's something there for everyone.
After the success of Series 1 did you and Drew come up with a definitive list of cars you wanted to buy and restore? Or did the market dictate what was available?
The channel are really cool actually as they let us buy the cars we'd like to film. So we both sat down and made a list of classics that get us excited. We have to have that moment when we're looking at a car "we really want that!"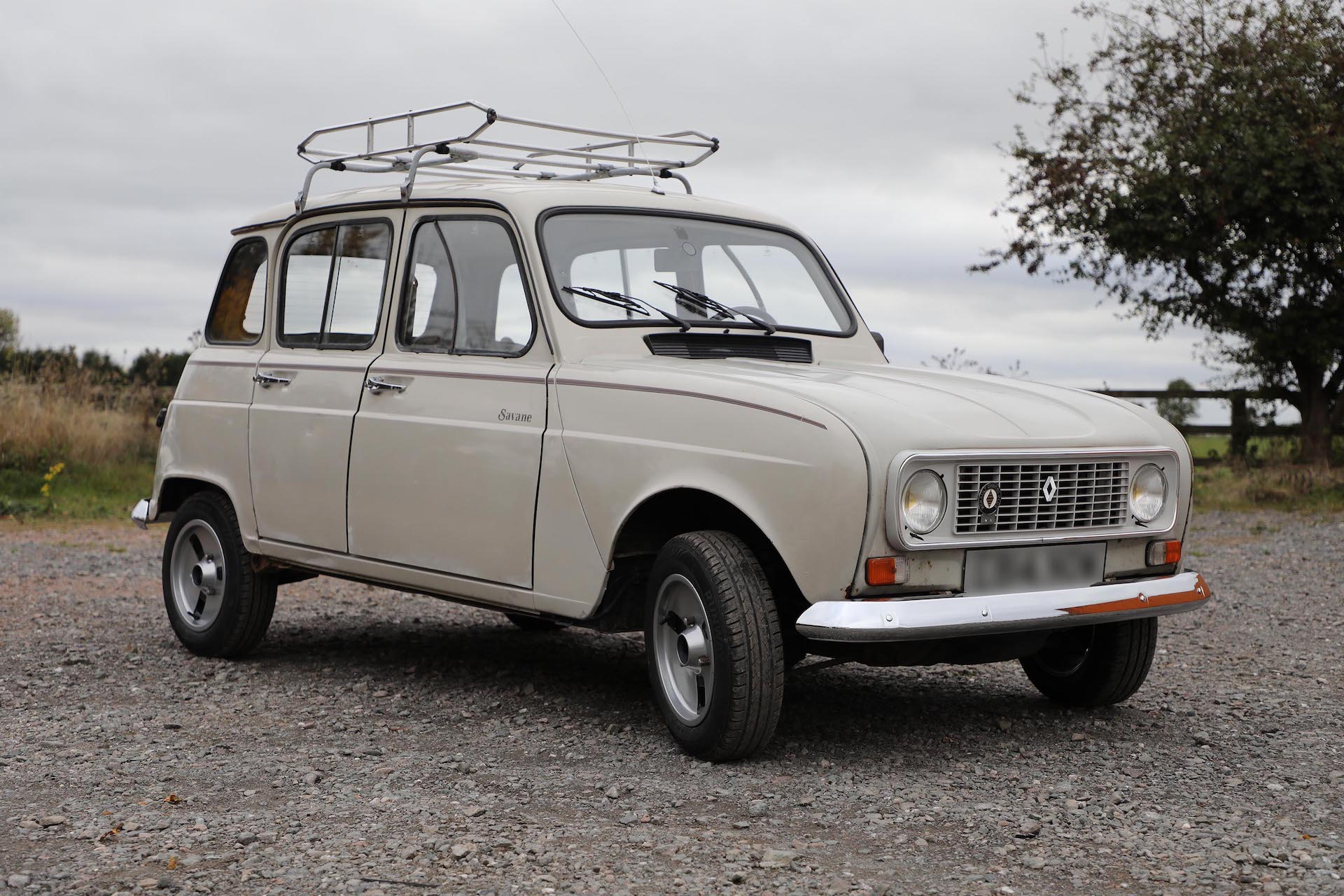 If it's just off a producers list it isn't going to feel genuine. But we do try to make it accessible so all the cars aren't exclusive or expensive. I mean I still buy random cheap cars because I love that kind of stuff.
Was there one buy in particular that had both of you jumping up and down with excitement? Or did all the buys make you jump up and down?
The Lancia Delta by far! Both of us have never seen one so nice. The seller got it cheap from Japan, but managed to find a good one and he was really fair. It had perfect factory leather seats which is incredibly rare. And it wasn't rotten in all the usual places. So that go us really excited.
The Maserati Ghibli was also lovely because it was in such beautiful condition and had the most amazing history. It had a £35,000 service history folder! And I bought a 1971 VW Type 3 Fastback in pastel white. My second car was a 1971 Squareback so it was nice to get a car that was very similar to my old one.
Which classic purchase caused the most headaches and were there any surprises?
Yeah! The Jensen Interceptor we bought is a series 1 but we're going to have to make it into a series 2 now. I mean you don't go into a Jensen purchase lightly, we knew what to expect. We'd budgeted £30,000 on a £25,000 car. Because it's hand made there's lots of blind panels you just don't see, until you start cutting panels away. Even though we'd budgeted for it to be bad, it was a lot worse than we thought! But it's one of the original press fleet Interceptors so it is worth doing.
When you are filming with Drew, how often does he get distracted and drag you off to an antiques shop?
To be fair he's really focused on his cars. His first passion was actually cars. He went into antiques and stained glass to fund his passion. You've probably noticed that when he's filming the antiques version of Salvage Hunters, he's more distracted by the cars he comes across.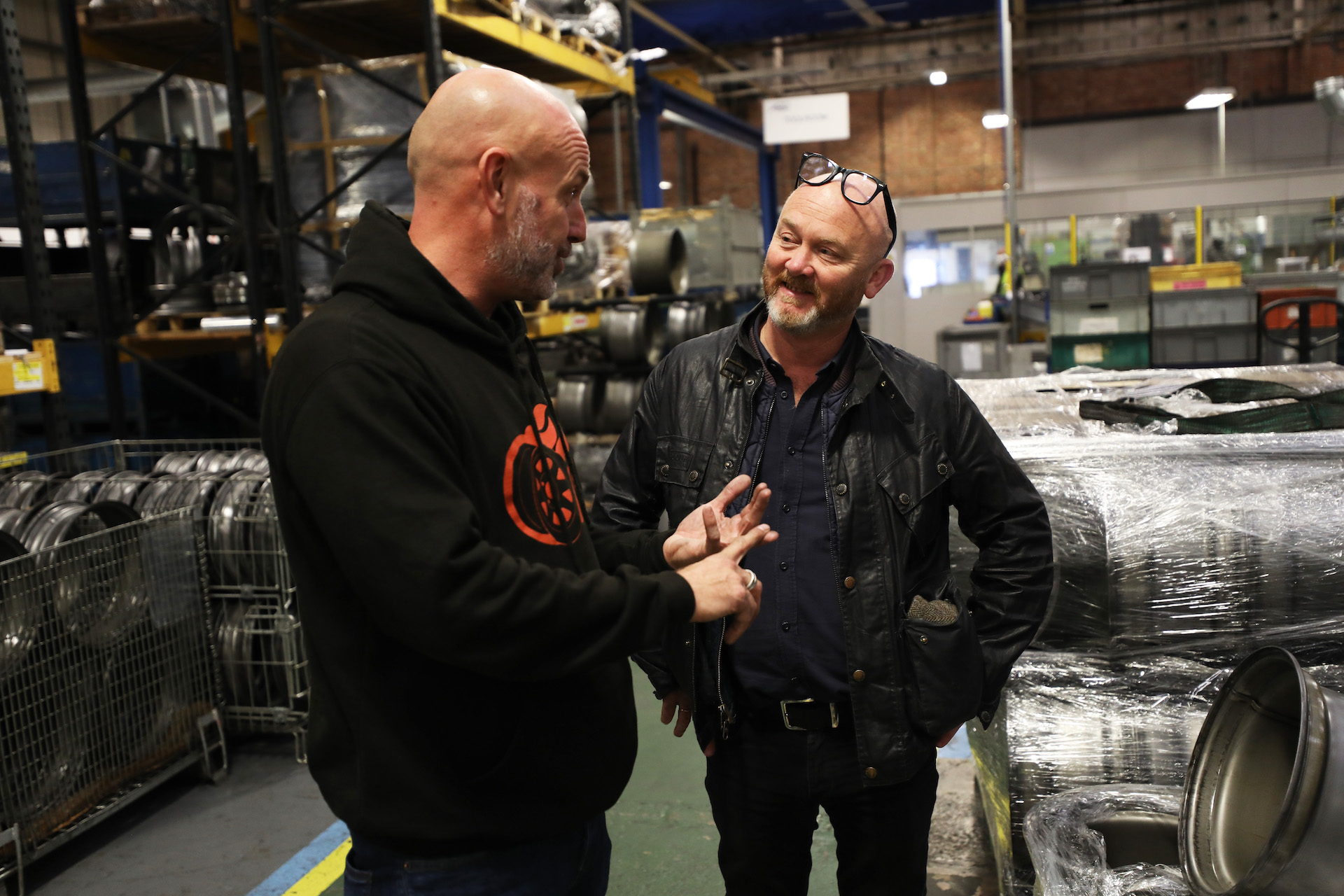 How often does Drew talk about the Bauhaus movement when looking at a car?
All the time! He loves it! To be fair he always try to bring cars back to what they were inspired by. I always look at things from a car sales perspective, how much it's gonna cost to fix in order to sell. But he'll look at it the other way and want to build a car for a very particular niche. And sometimes he's right.
You've started a trend on Twitter called #withallmyfans no doubt due to the popularity of Salvage Hunters Classic Cars. How have you managed your TV celebrity status?
To be honest I'm in the lovely position that I can go anywhere and people don't recognise me. I appreciate that the celebrity bit may come down the road. But I go to car shows and talk to people anyway. Drew however gets recognised everywhere he goes and they always ask me to hold the camera. So I'm loving the anonymity.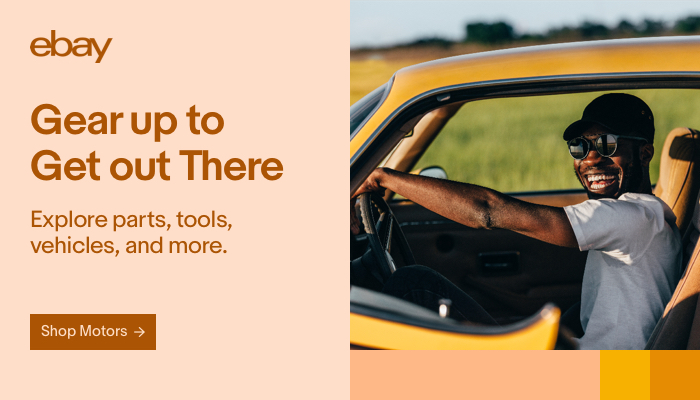 Drew was racing at the 2018 Goodwood Revival in his VW Beetle. Did you watch the race and see how many times did Drew went off on to the grass?
Yes I did! To be fair we started calling him Flymo after Goodwood. That car is an absolute hero wagon, it has so much power. It has as much power as a Porsche 911, in a car that doesn't have a very sophisticated chassis. It just wants to spin on every single corner! It's mental!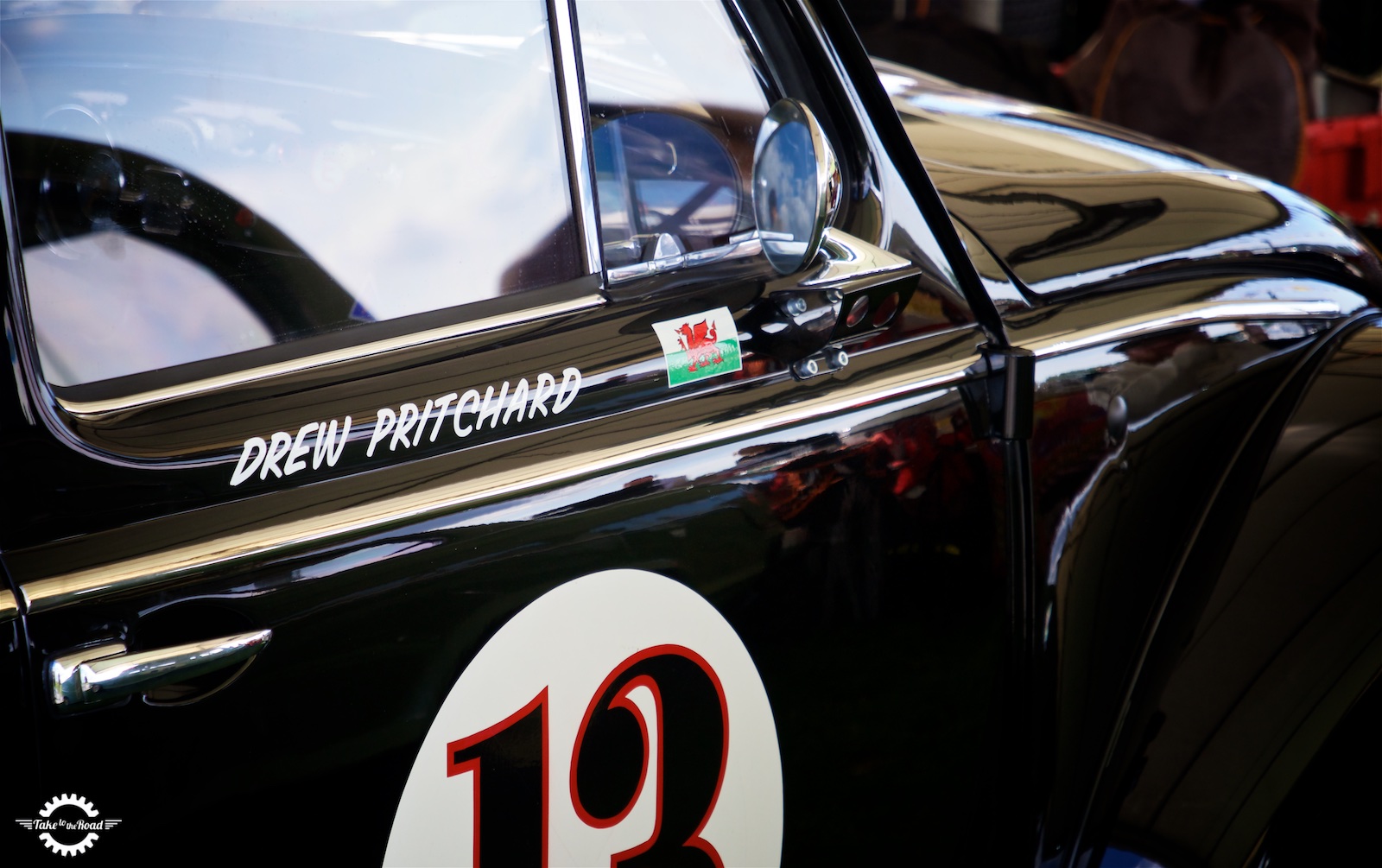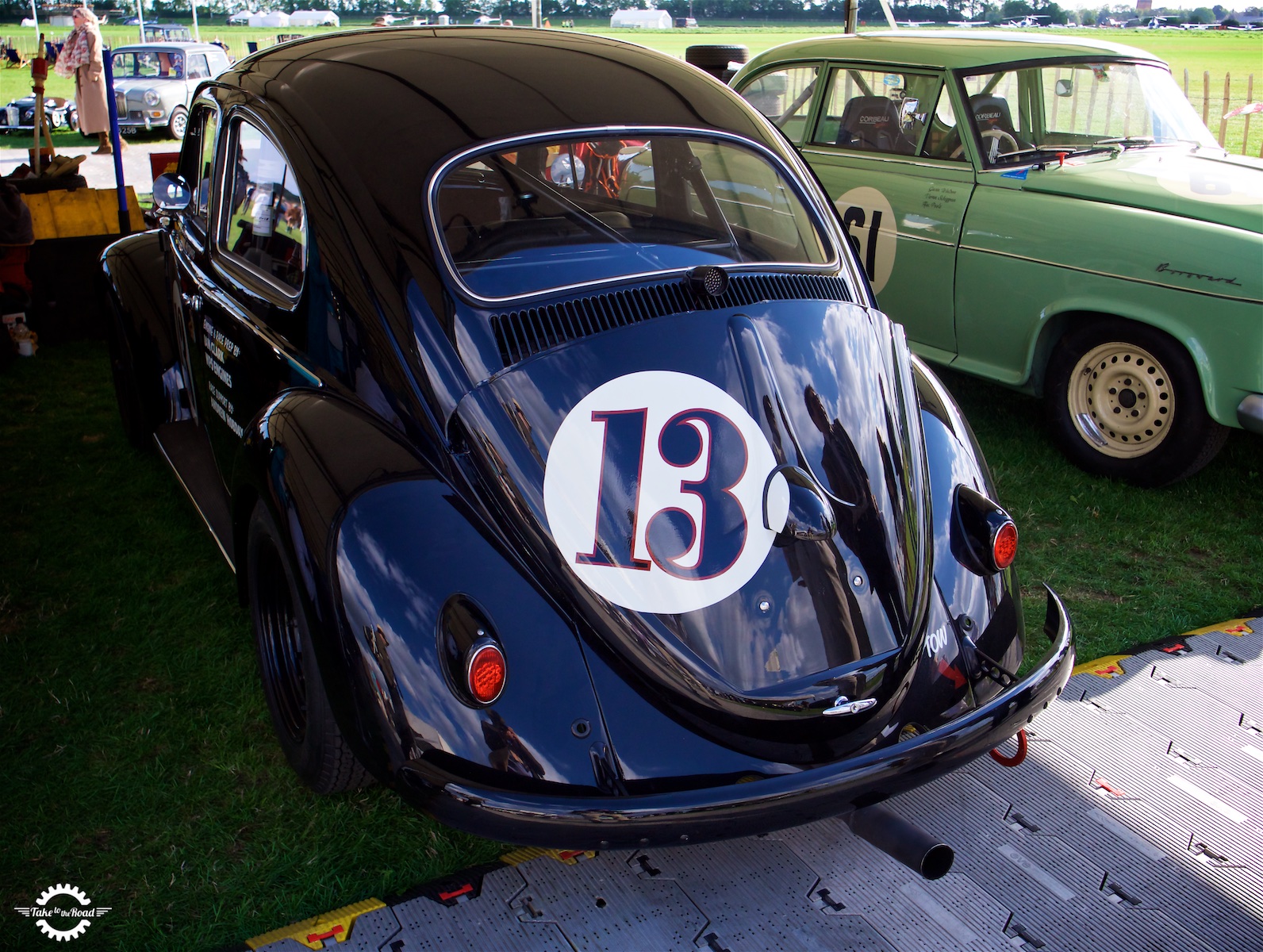 What advise can you give to a classic car fan buying their first classic
Two things really. If you're going to buy your first classic go for something that is numerically popular, a model that there's lots of and with a good spare parts supply. And a good owners club support too. In the classic car world you need cheap bits and lots of lovely people to help you out. So that's rule number one. Rule number two, buy well within your budget and double it. So if you buy a classic for £2,000 put the same away again in case it costs more than to think to maintain it.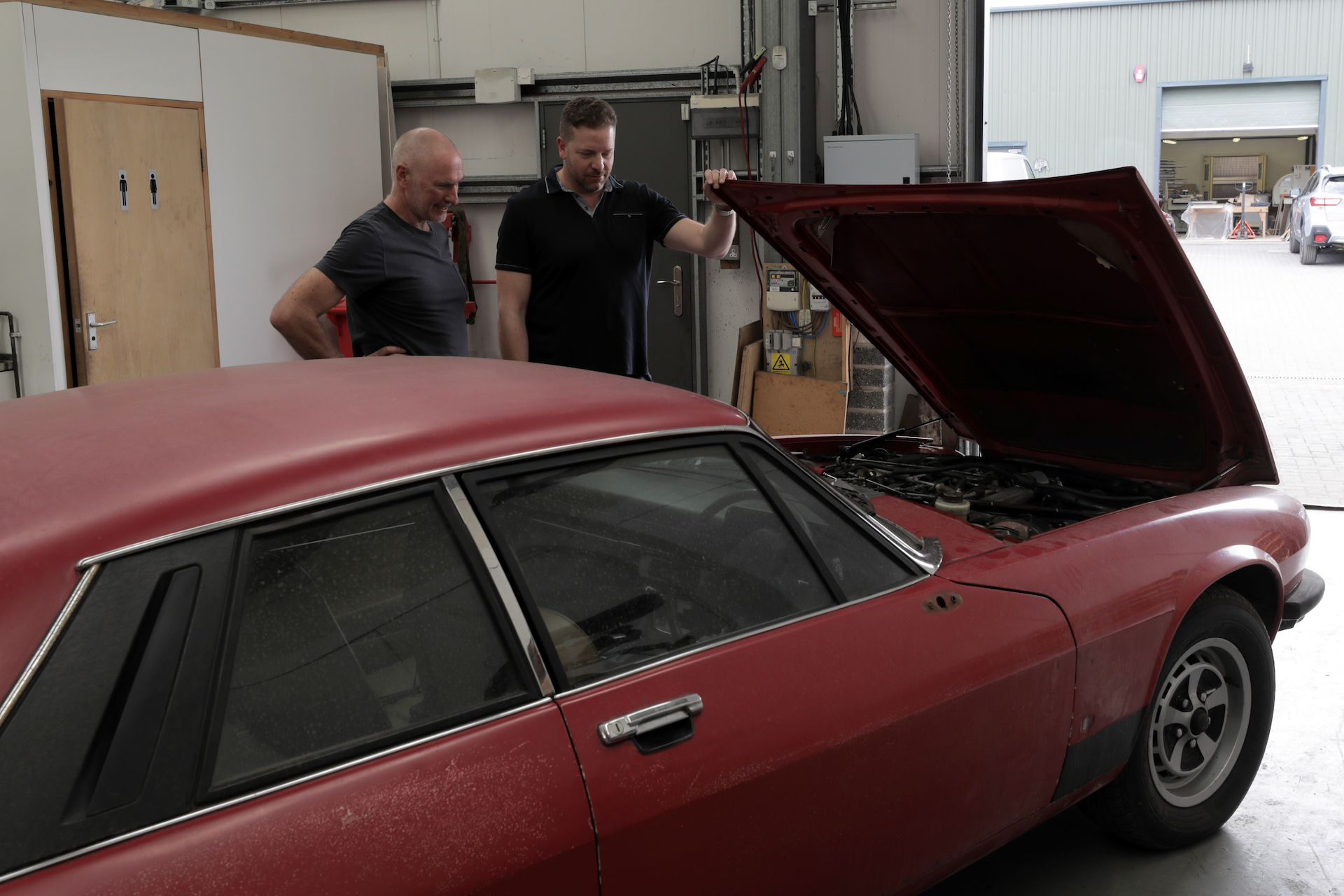 But the most important thing of all is to buy a classic that you love. Yes they can be great investments but if you buy one that you truly love, even if it doesn't end up making you any money, you won't care.
Paul Cowland was talking to Niall Julian
The brand new second series of Salvage Hunters Classic Cars starts at 9pm on Wednesday 16th January on Quest