The left field British car modifying tv show Goblin Works Garage is back for a brand new second series on Quest. Back in December 2017 Take to the Road spoke to Jimmy De Ville, Anthony Partridge and Helen Stanley of the Goblin Works crew just as their new show broke ground. Since then the gang have been busy working furiously on a new batch of modified classics for their new second series. Take to the Road chats with Jimmy De Ville on what the Goblin Works Garage has engineered for its fans.
Goblin Works is back with a bang for a second series. How does it feel to have hit that magic number?
I tell you what… awesome! As soon as we knew we were getting a second series, it was awesome for about a day and then we realised the undertaking. We had to build another set of cars and another set of bikes, make it bigger and better and push it on to the next level. So it was straight into it! But yeah it was absolutely brilliant to get a second series. Epic!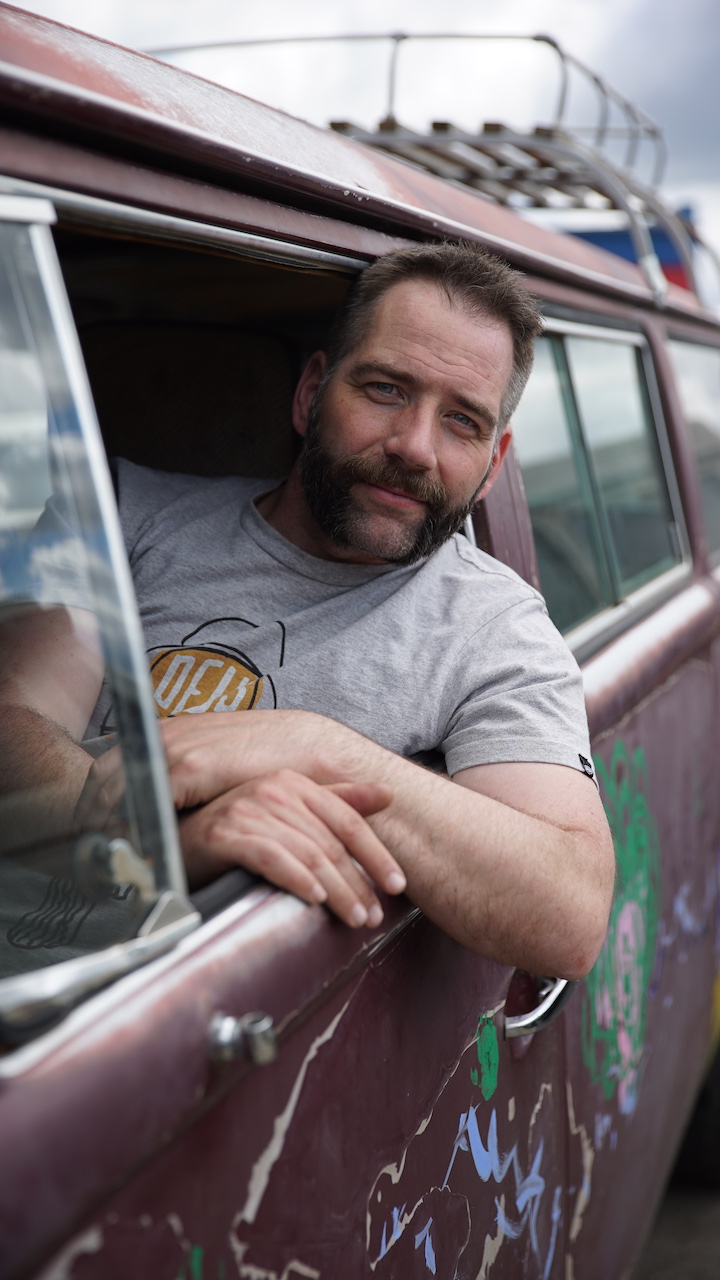 The lineup of cars for the new series is as diverse and varied as last season. Plus there's a few left field surprise choices as well. Which one is the stand out for you?
Really they are all our babies. So it is a nightmare to choose a favourite. So for us this year the uber stand out cars, in terms of the cars we feel we've pushed on the quality, is the BMW E30 and the Mini Clubman.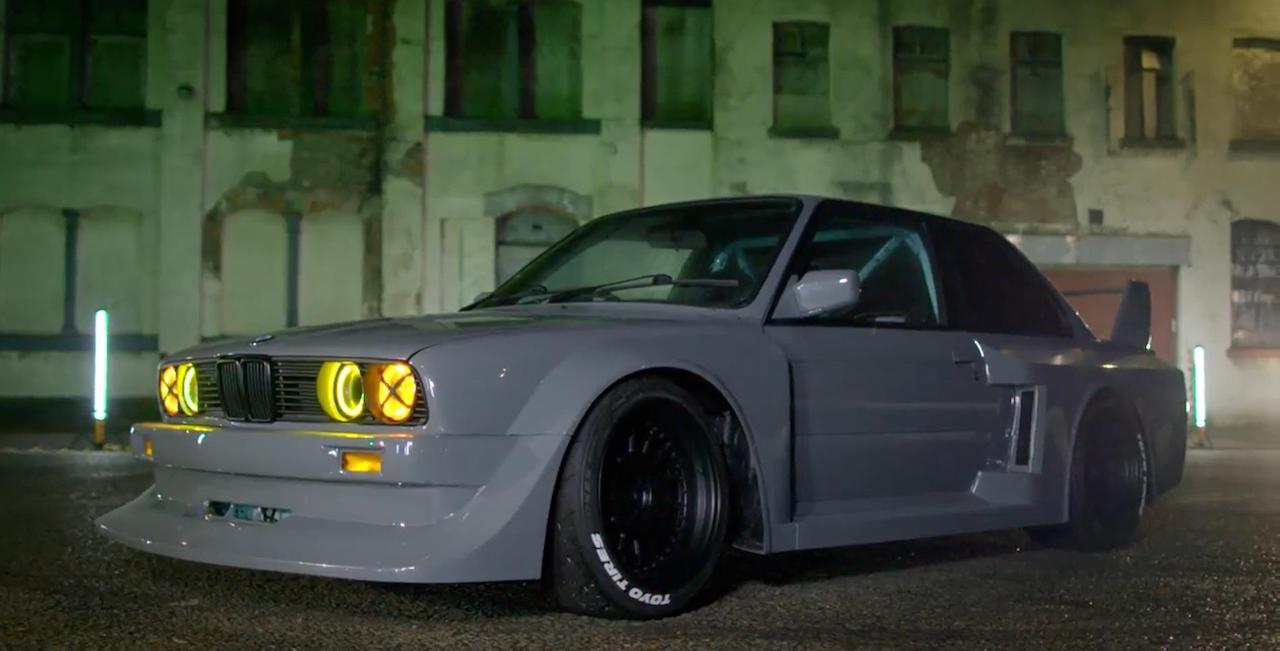 But the one that is completely left wing that will hopefully catch people by surprise is the Volvo 245 estate. For us that is a really great car, an awesome car and a really beautiful one as well. We call it Underdog Boxy Cool. We gave it a lot of performance and we actually took it down to Santa Pod and it blew people away.
In the first episode the Goblin Works crew take on a rusty Mini Clubman. This car has a nod to the monster Ford Capri from the last series. Has the crew started to establish a signature theme for it's mods?
We think it is important, when the time is right, to have a signature theme. It is interesting getting a response from people saying same old same old. One key thing we did was give the Mini a similar look to the Capri, but then moved it on. People might say we used the same grill. We have used it stylistically but that grill is next level and is way more complicated.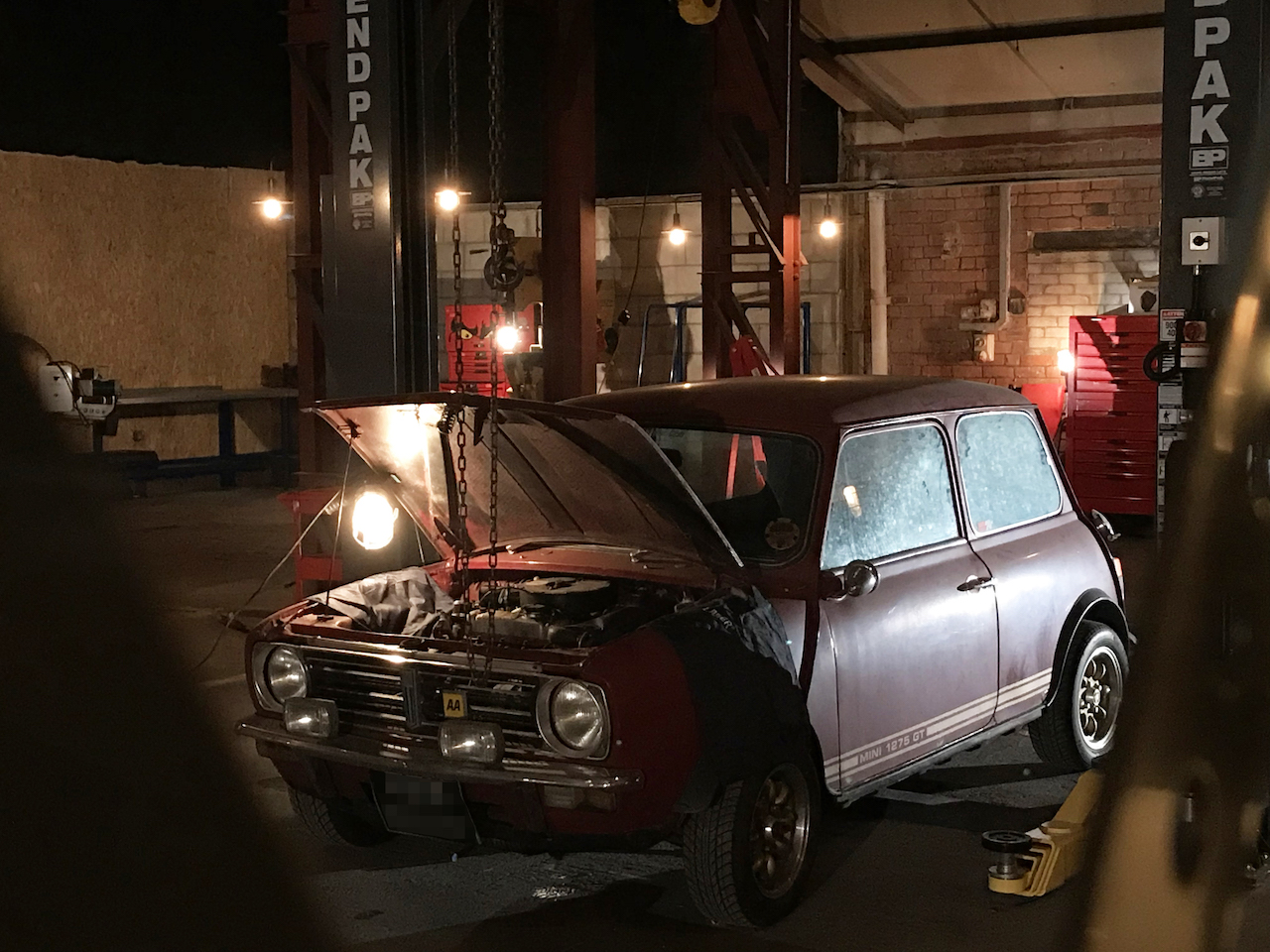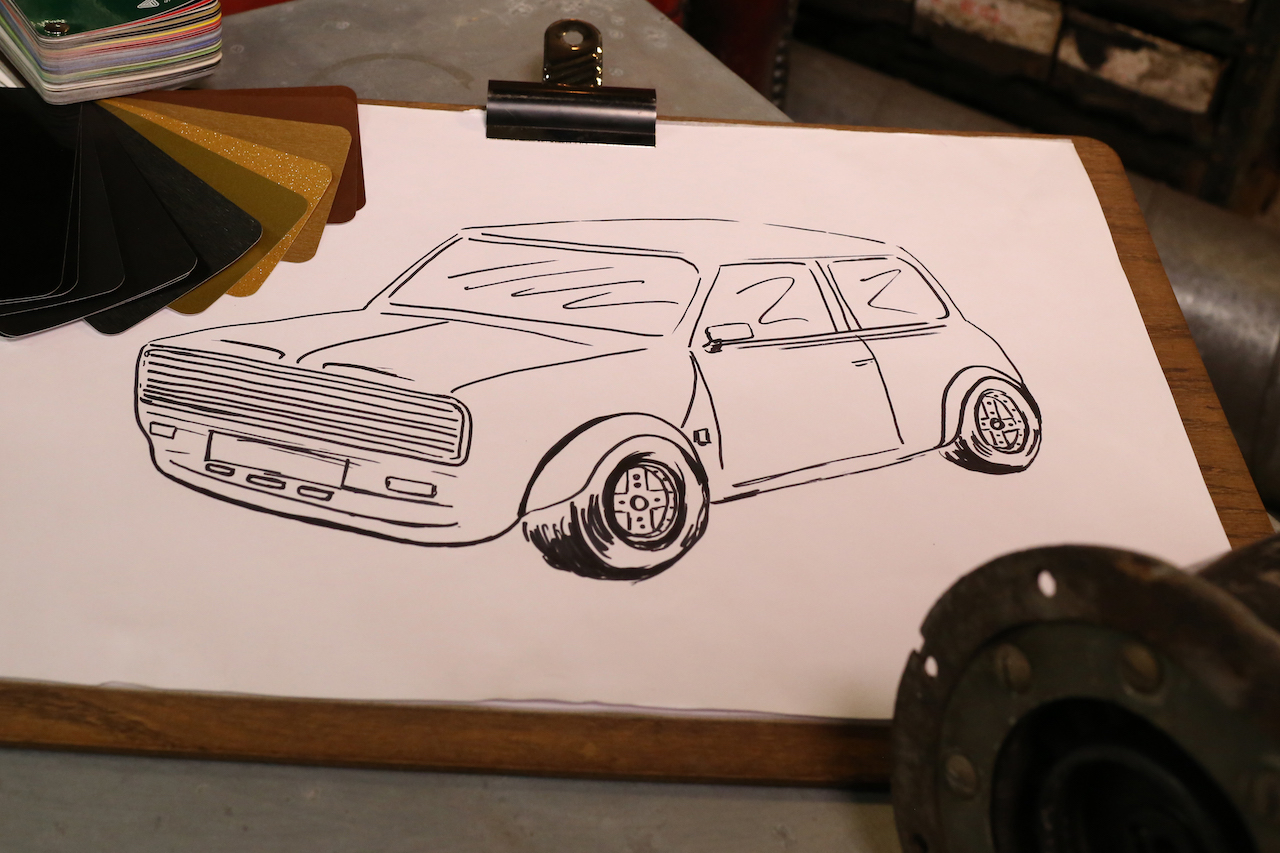 It is important for a custom shop like ours to have a language and where we think its right, we will use similar ideas from other builds. Plus as we work together as a team and do more shows, stylistically we are coming together more and more.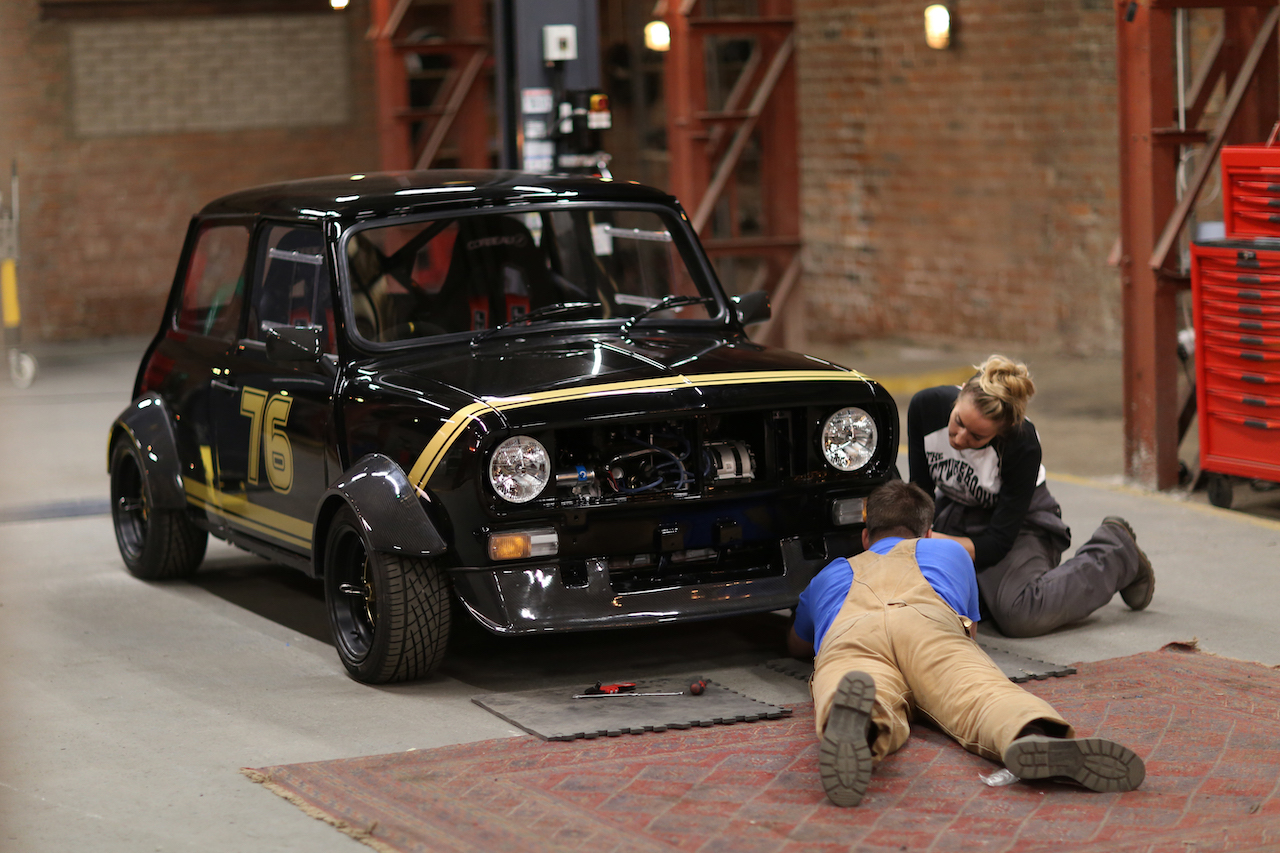 For the second series the crew leave behind the rural farm yard workshop for a gritty urban industrial workshop. Did that move have much influence on the Goblin Works design vibe?
I think naturally when you are in a grittier environment that is going to happen. I think we have more attitude this year and a lot of that is reflective of where we are. What we now have though is a lot better connection to industry, to other fabricators and suppliers and all that good stuff.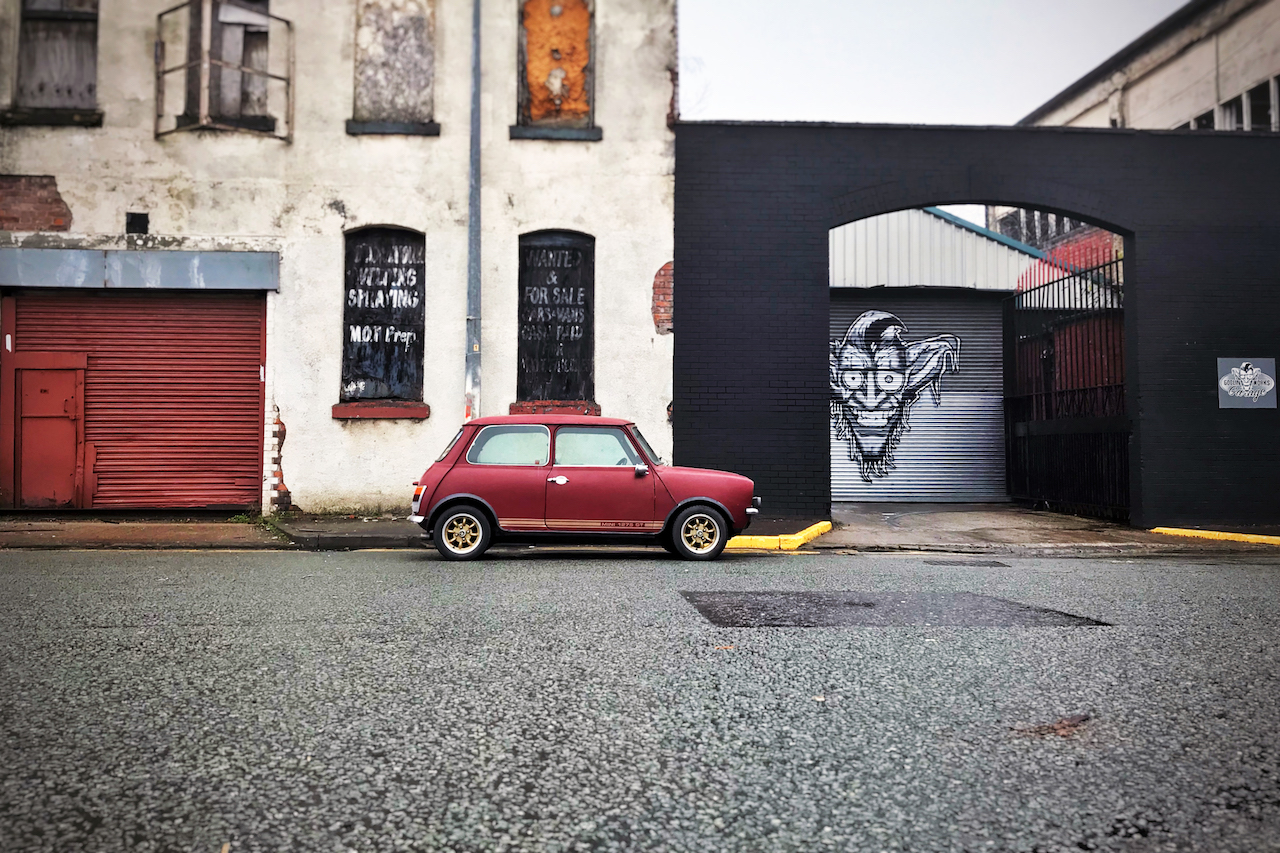 What antics did Ant get up to behind the scenes? Did he avoid crashing in this series?
Ant will never avoid crashing! Ant crashes as much behind the scenes as he does in front of the camera! So stand by for crashes. Ant likes to push it on the bike, that is where he is very passionate and it is something he will always do. If you are pushing things you are going to crash things.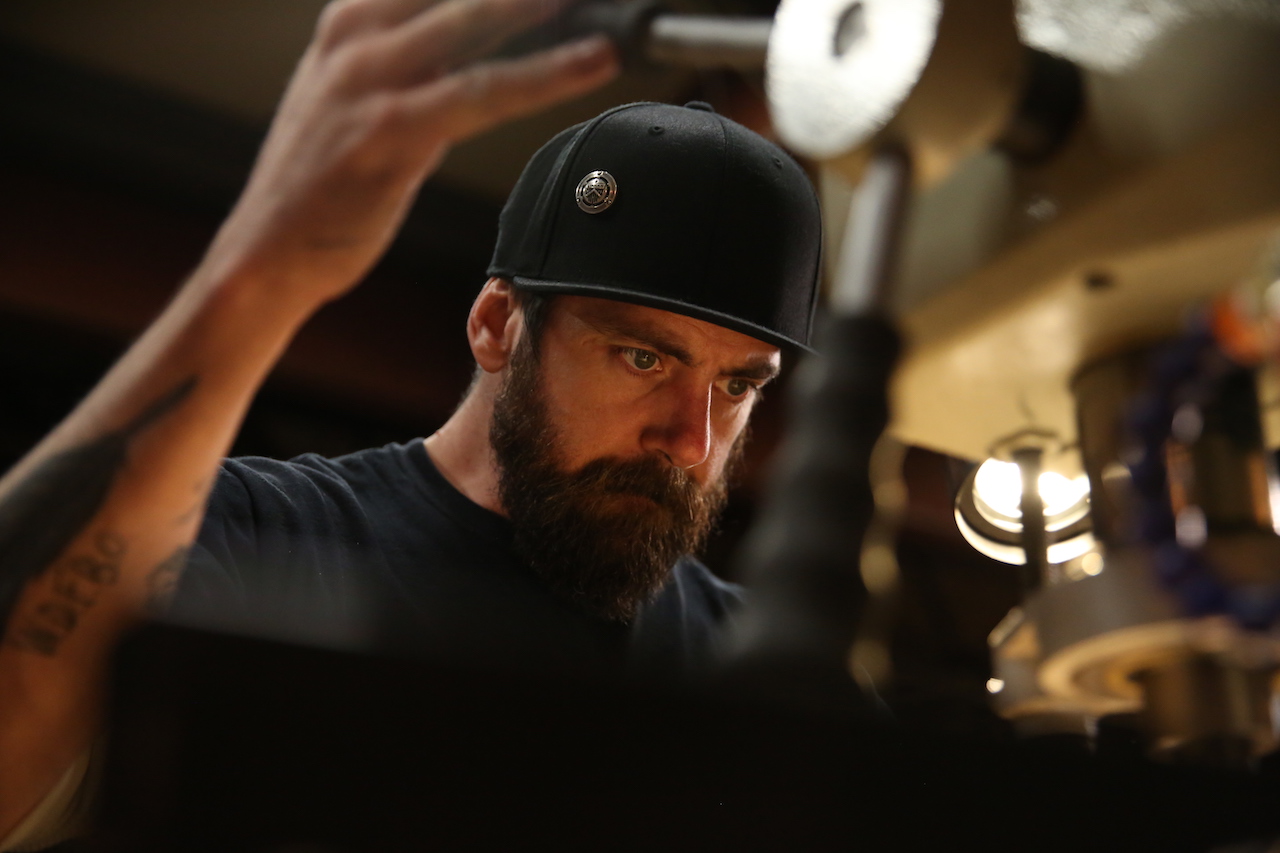 But he hasn't crashed anything as badly as in the last series. He has had a few close moments though. And everyday is another day!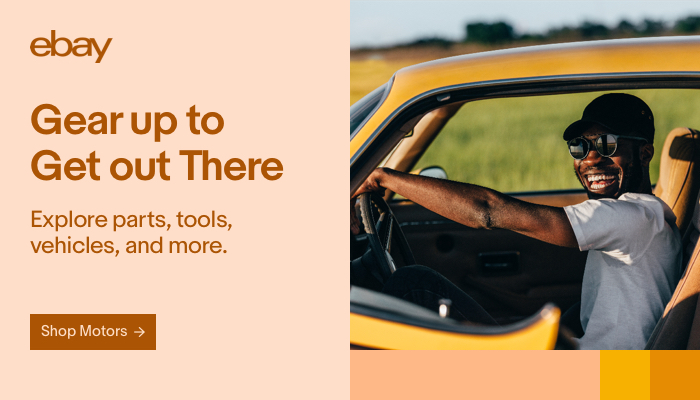 Helen is a huge Mazda MX-5 fan, a car that's fast becoming a classic. Has she pushed for a Goblin Miata?
Yes! And we said no ha ha! Seriously though we never say never and there are always other cars around that we will be looking at. But Helen is doing an MX-5 in her own time so we naturally just look for different cars.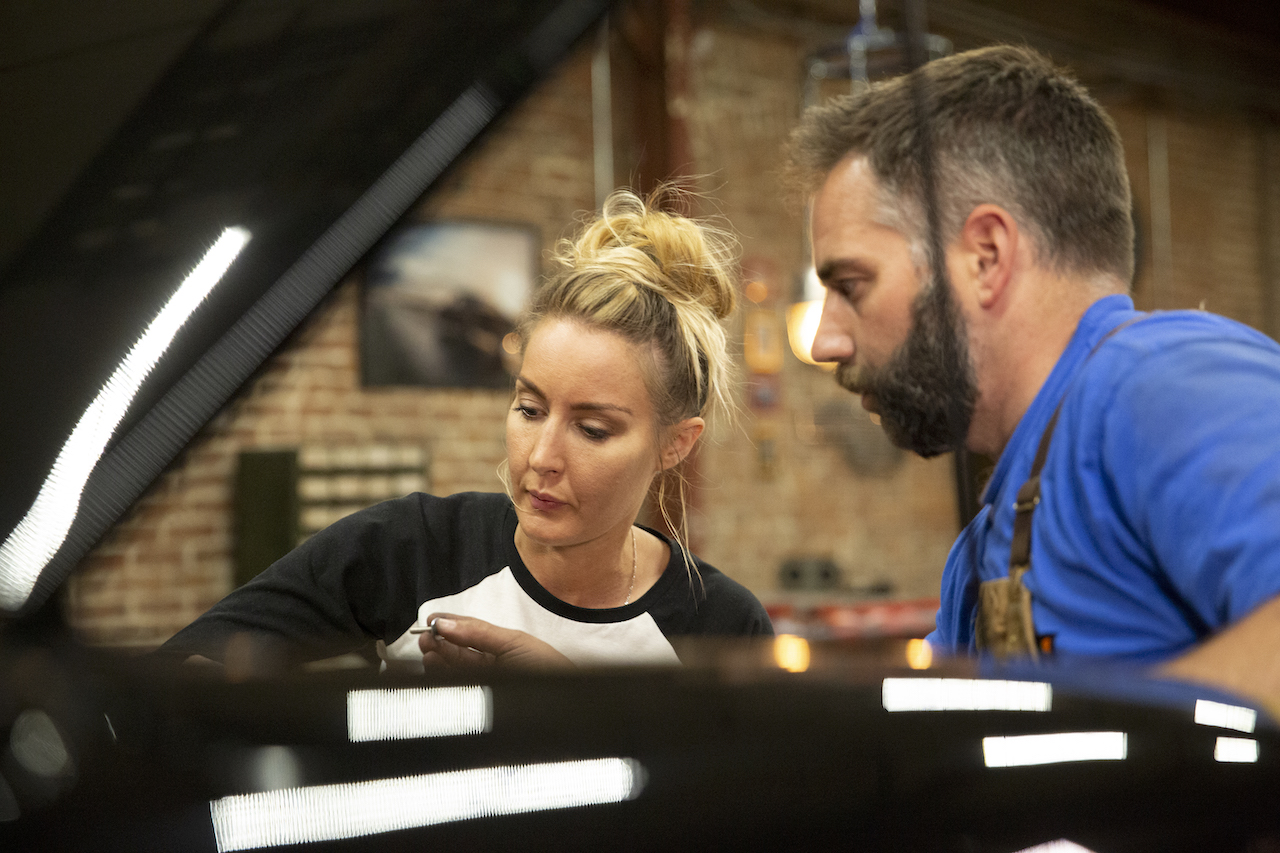 I do cars in my own time as well so all the development work and planning that goes into a build is useful for the future, if we wanted to take one and push it on even more. But it is good we can all work on our own projects outside of Goblin Works as it is a nice sort of respite and meditation. But yeah, never say never!
Out of all the builds in Series 2, which one caused the most controversy and strife in the team?
I think the hardest one for us was the Ford Mustang. When we got the Mustang, deciding what to do with it was a real challenge. I wouldn't call it conflict but it was making the right call and going in the right direction.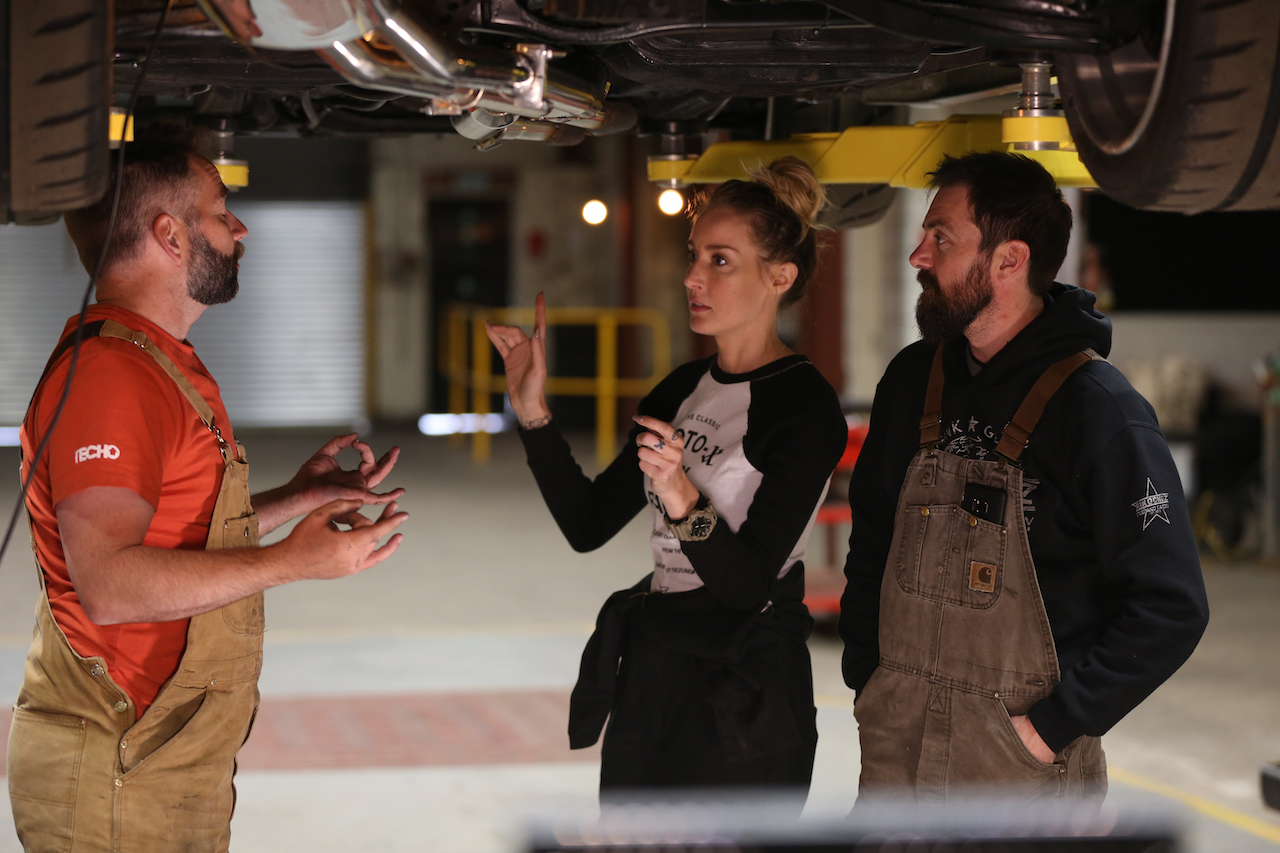 To be honest with you, you can get a Mustang in any state and I'd quite happily put it on a mantel piece and just go wow without touching it. So then working out how you can somehow improve a Mustang, that's the real tricky bit. We all had ideas but we all had to get them going in the right direction. So that was a real challenge for us.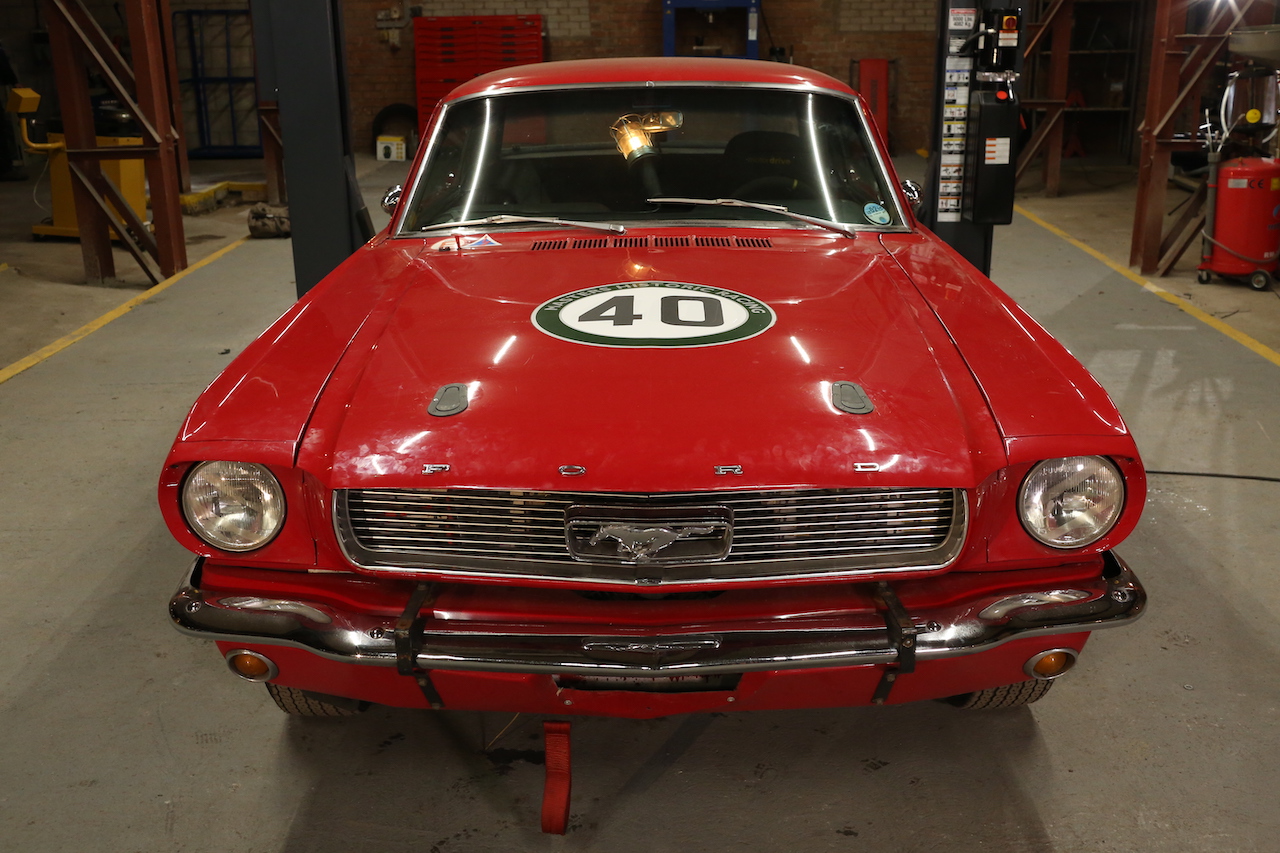 In the last series the Ford Capri's arches caused a massive fabrication headache. Did the crew run into any similar problems with the latest batch of cars?
Yeah! Definitely! Every time I have to do a set of arches I question my life! In this series we decided to do one better and actually build a complete body for a car, which was the BMW E30. I think there the headache was more getting it right. I remember when we were shaping the body and getting an hour down the road, then standing back and going oh no that's really wrong and then having to completely rework it.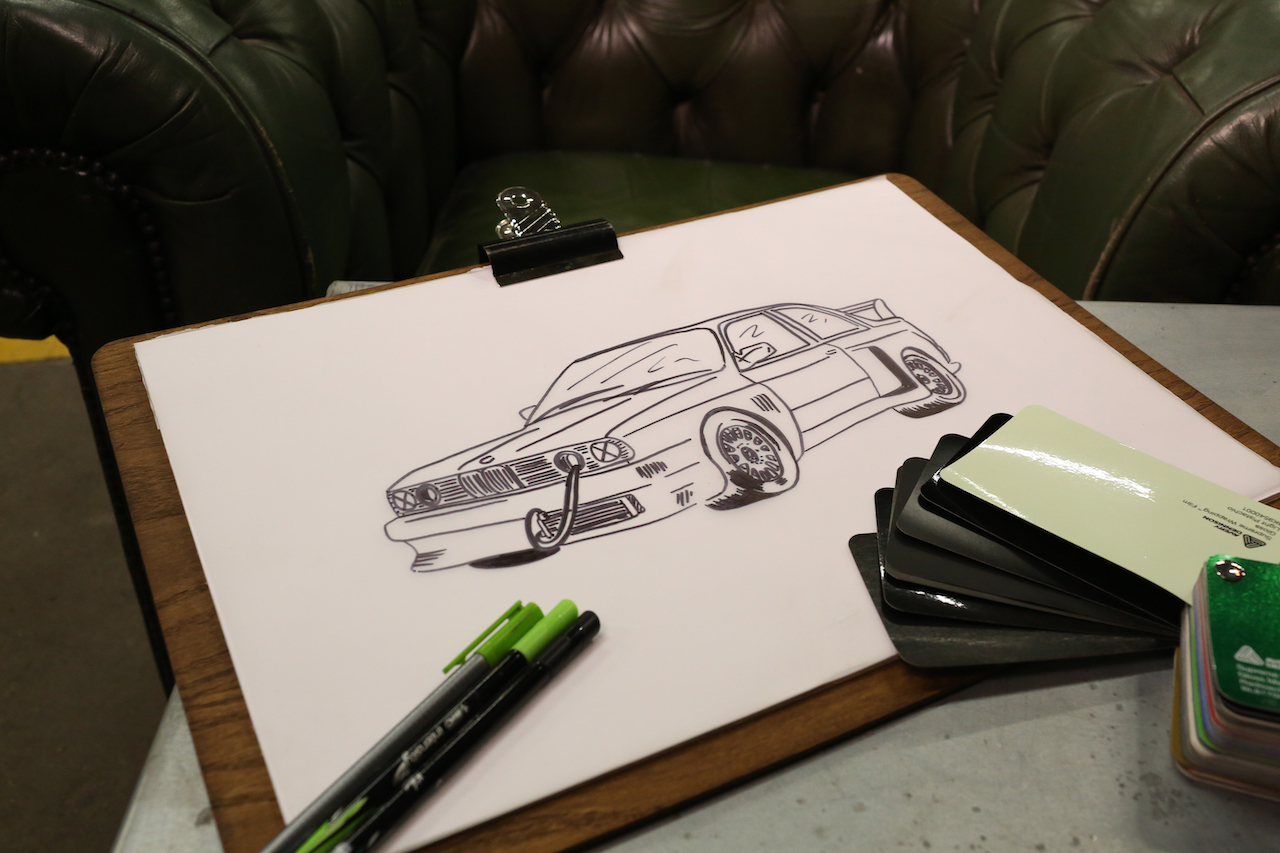 The E30 design kept changing and changing and changing. So that was arches times one thousand! So yeah that was painful! But also a pleasant experience too as you can step back at the end and the pain is instantly gone.
Modifying cars is huge in the US. But in the UK it's not quite on the same level. Do you think the culture is changing in favour of more modified classics?
Absolutely yes! I think the scene is absolutely changing. It is being lead by the motorbike world. The UK is leading the way in customisation and I've always thought we are at the forefront of it in the British market. It's one of my passions and also my mission statement.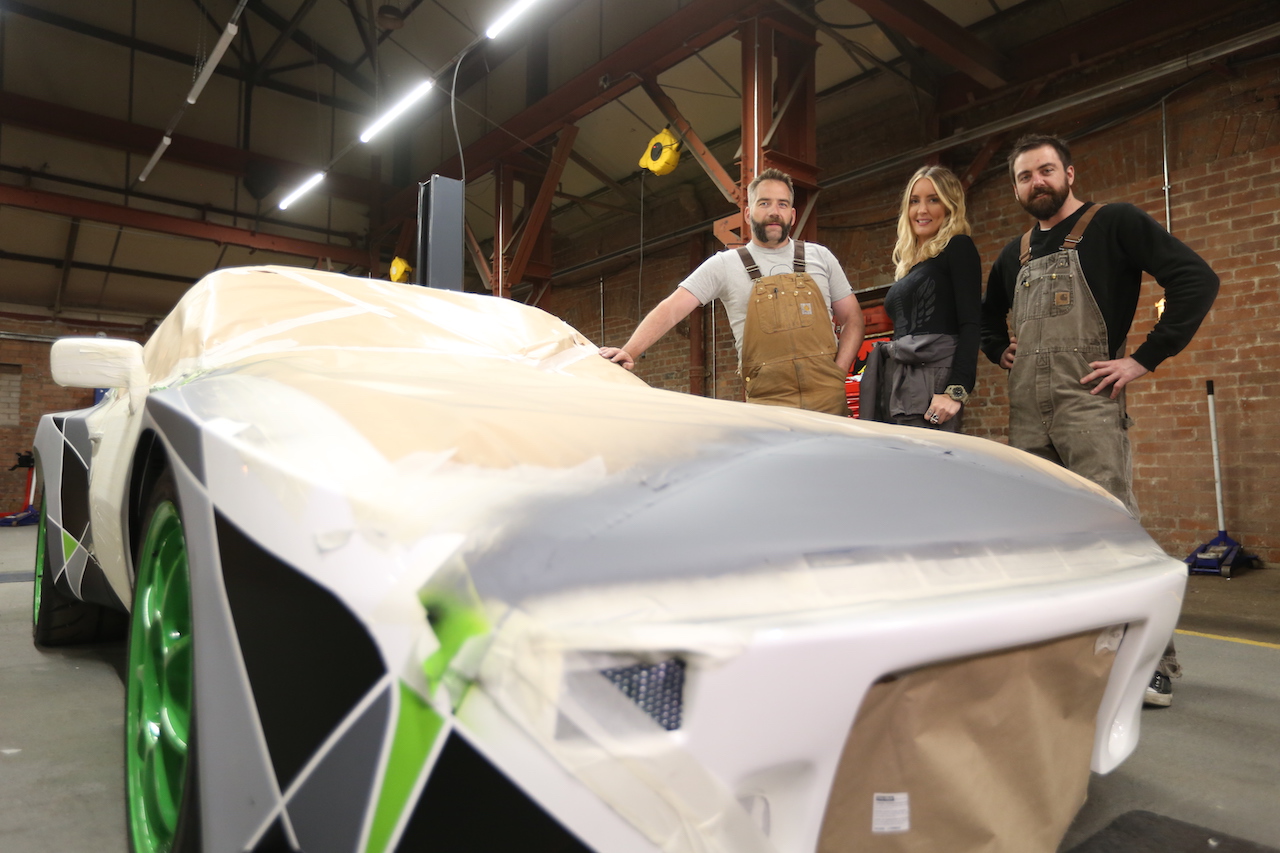 We are known as a society of restorers and purists but I think bubbling away in the background, the tiredness of the modern homoginised world, people are more and more wanting to break out and be different and be individualist. Some purists might view our builds as the antichrist, but we are moving them on. So yeah that passion is growing.
Are you working on anything cool at the moment that might raise some eyebrows?
Yes. And that's all I can say on it! I've got a couple of projects going on, one of them is my jet powered motorbike. I was actually working on that five years ago and now that we are doing the show, it is kind of on the back burner as I get less time to work on it. And another project, lets put it this way… I've always wanted the feel the sensation of vertical take off powered by an engine. So we'll see! You never know one of them might have a cameo appearance on the show.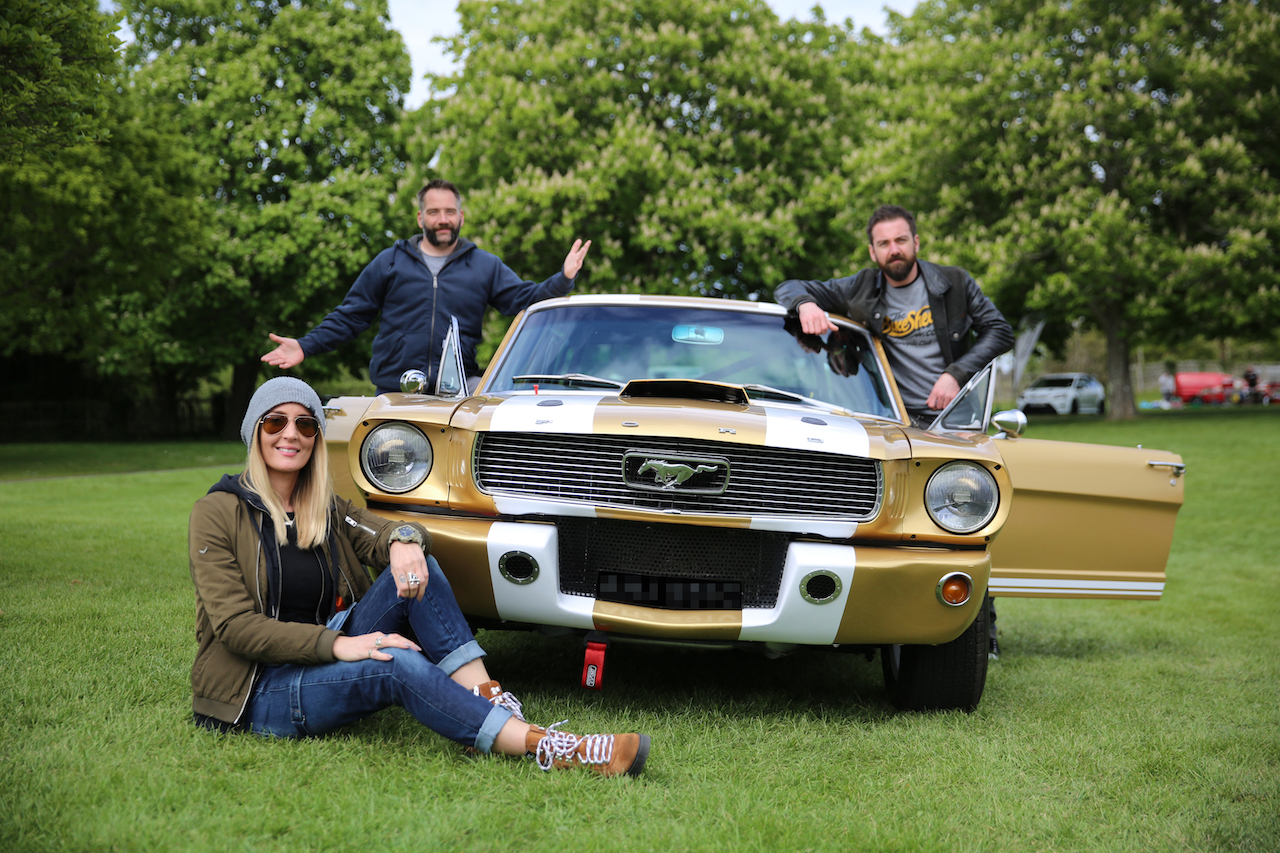 The brand new second series of Goblin Works Garage starts at 9pm on Thursday 22nd August 2019 on Quest
Jimmy De Ville was talking to Niall Julian