Take to the Road has scored another exclusive interview, this time with petrolheads Gus Gregory and Will Trickett of the tv show Flipping Bangers. It is back on Blaze for a second series on the 26th April. This time round the lads have got an even more diverse line up of old bangers that they've rescued from oblivion. Here's what they had to share about the new series.
So Flipping Bangers is back for a second series. How does it feel to be back with another round of romance with rust?
Will – Ha ha ha well that's exactly how it is. I love these old cars and I'm very chuffed about the whole thing. It was a real good feeling when we were told we were going to be filming a second series. It's not just good for us but we are trying to do good for others as well. And I can't wait to start filming series 3!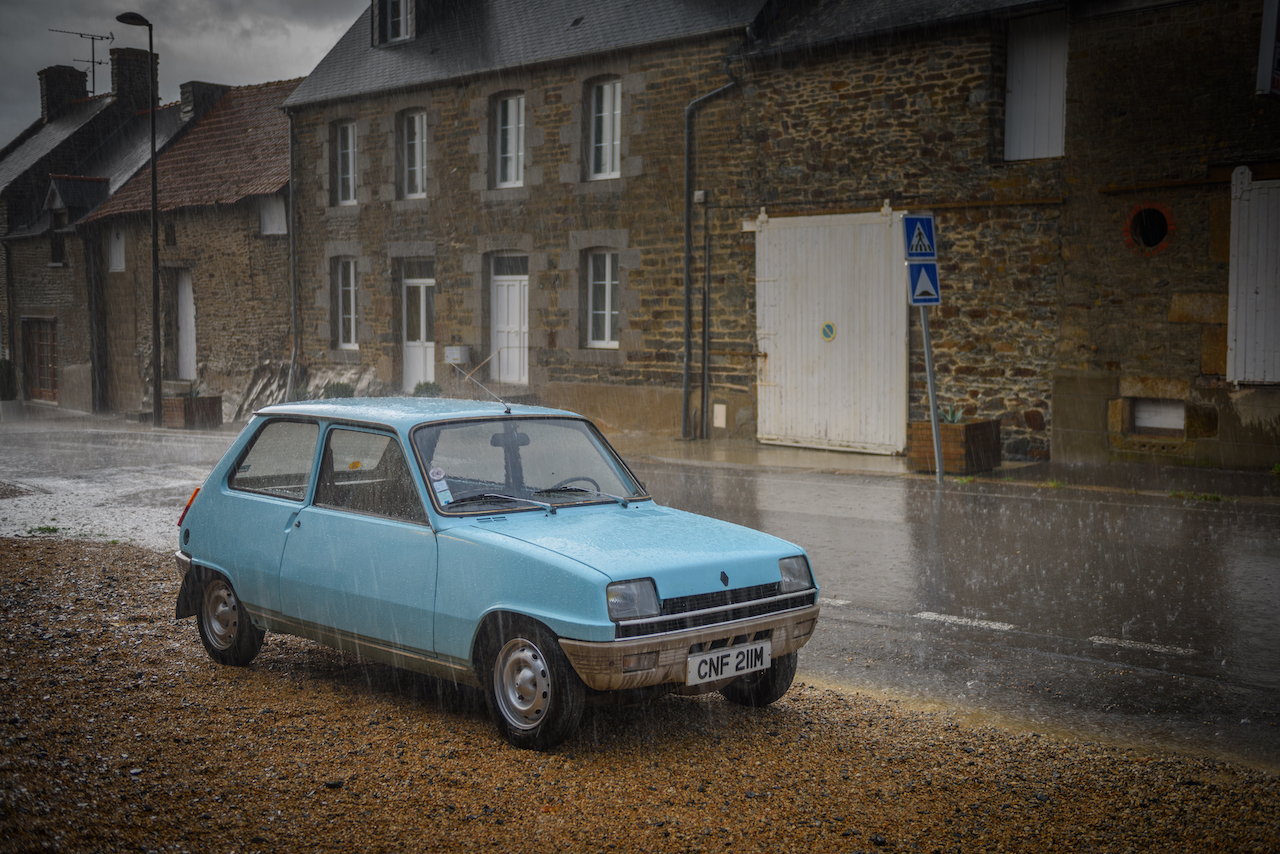 Gus – I agree completely. We're not just two guys in a garage buying up and selling old cars. We're making a tv show as well and we've got a huge amount of pride in what we do. It's what drives us. And it's really hard work as everything is done on a shoestring. Plus it is exhausting. But I'm proud to watch it and see it coming out.
What can car fans look forward to in the new series?
Will – Blood, sweat and tears!!! We've had some interesting cars and we've had some challenging cars. You will get to see Gus and I struggle and fail and struggle and succeed.
Gus – We do buy cars that are flawed. Otherwise it wouldn't be much of an episode. But some of the cars that we have bought, in hindsight we shouldn't have bought them. They were far too much of a struggle. You put far too much into them for what you get out of them. Like with the MGB GT. There was layers upon layers of home maintenance on that car. On the outside it looked alright and it drove alright.
But when you get cars like that home, then you find the true horrors. It highlights that although we had a laugh, it's perhaps not the best way to try and make money. Like the Saab 99 that's coming up. It was a car at the end of its road. It had had two or three too many owners. But I'm very proud of what we did to it. It was a cracking car!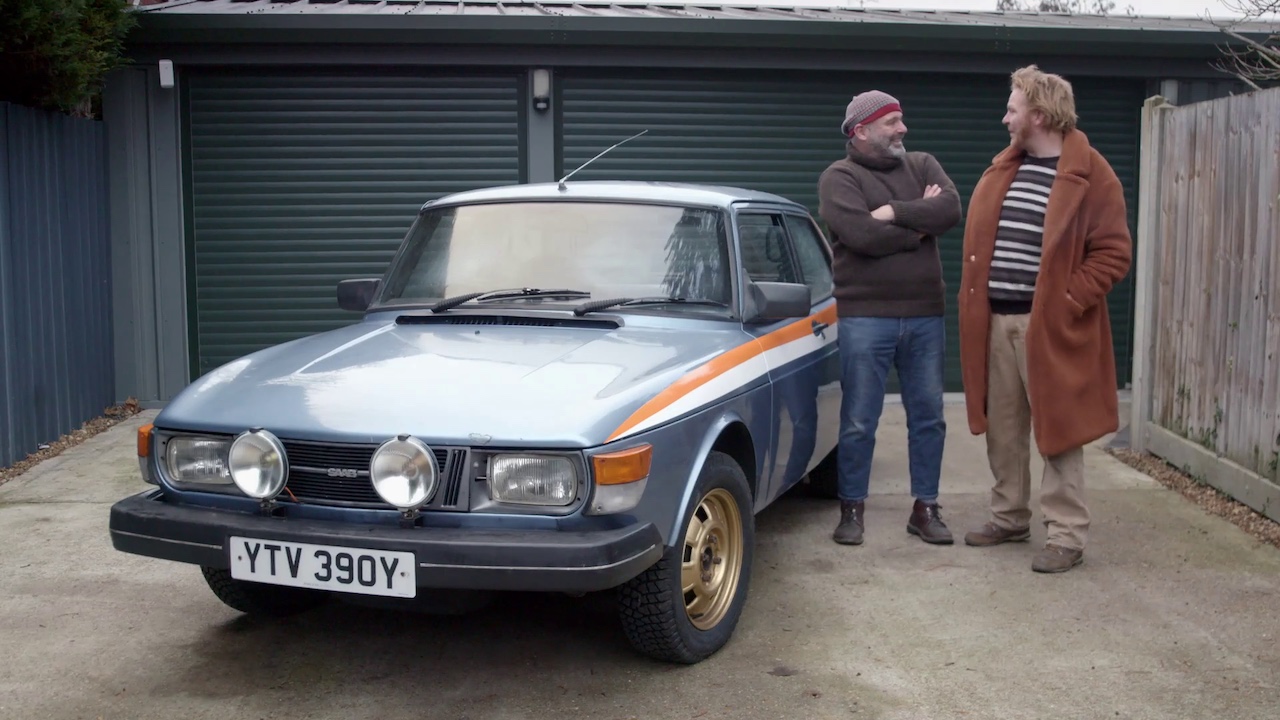 What was the best/your favourite banger buy of series 2?
Will – I've got to jump straight in on this one. The one for me was the Skoda Estelle, simply because when they were pushed into the UK market in the 1980s, we all sort of took the mickey out of them. Which in hindsight was a little bit harsh. And we managed to find a really good one. It did need work doing to it but the little car shone through.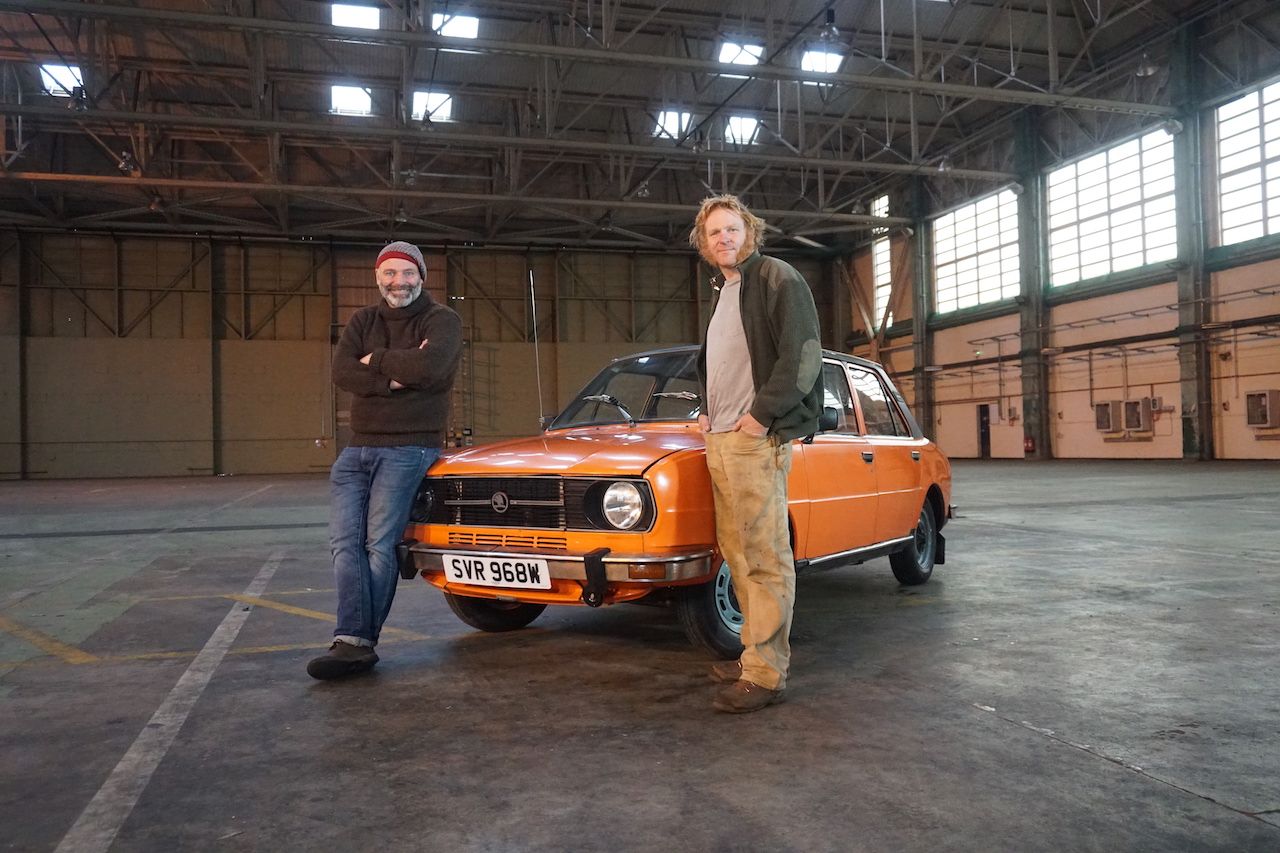 Gus – The Skoda's character really came through. It really did. And there's something edgy about that whole era. Plus the Reliant Kitten we bought, again it was a much maligned car. But if you actually look at it and the technology used for the time, it was a brilliant car that punched well above its weight. At the end of it you always end up in love and being besotted with these cars.
Which of the buys almost broke you this time round?
Will – The VW Beetle was the problem child! We knew it wasn't going to be perfect because it was very cheap. But we didn't actually manage to achieve our goal. We had to change it half way through, which adds a bit of realism to the whole thing. It ended up being a financial decision rather than what we wanted to do it. So we had to change our plan and sell it on as a car without an MOT for someone else to restore.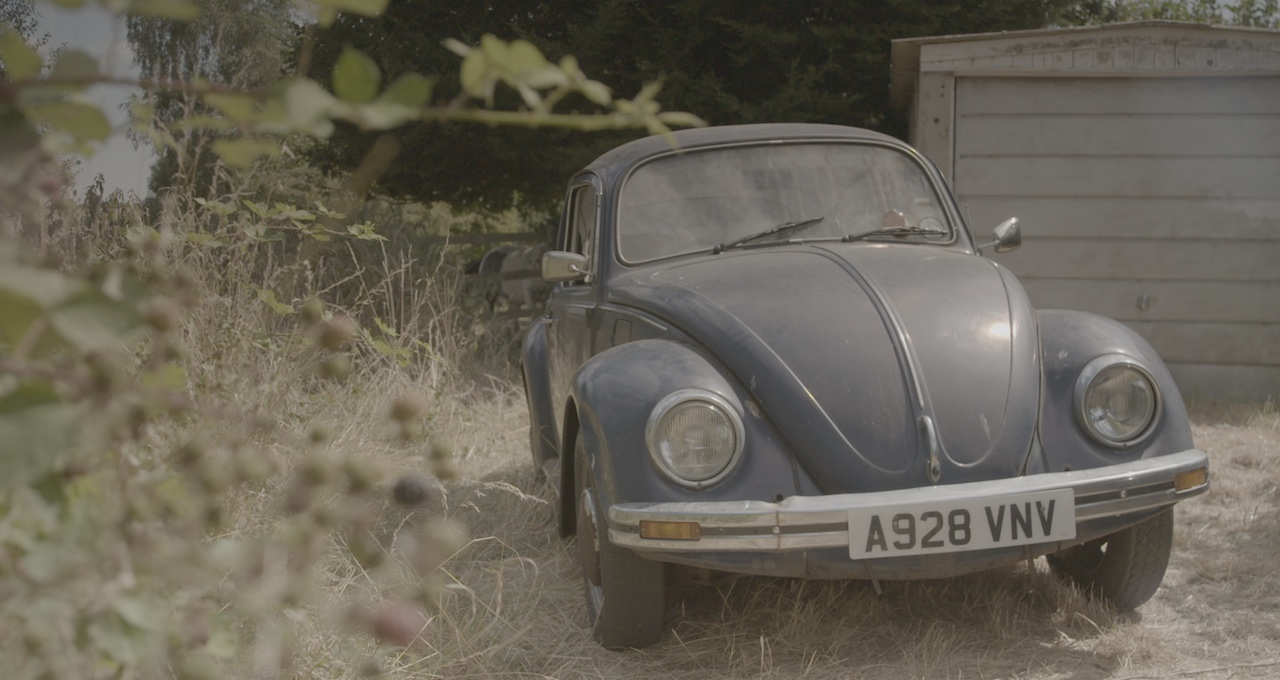 Gus – The Beetle did fundamentally beat us. It was a shame really as what we did to it was astonishing really. Thinking now the amount of work and time that we put into that car. It was a lot. We actually bought a South American Beetle rather than a German built one. But it looked amazing when we sold it. It was a very cool little car. It just had a lot of rot that we couldn't get to.
The other day I saw an Austin Maestro towing a caravan on the motorway. Which made me smile and do a double take. Once a common sight on UK roads, the much maligned Maestro has all but vanished. Did you feel proud rescuing one?
Gus – I really don't understand how we found the Austin Maestro that we did, because it was incredibly good! They were a pretty maligned car back in the day. It's a bit lumpy but it is sound. If you compare it to a VW Golf or a Peugeot 205, they were smart little cars. The Maestro was just a bit lumpy. But it worked.
Will – Ha ha yeah a lot of people would do a double take on that one! And a lot of people do actually like them as they turned out to be a really good car. They entered the world in a bad way. British Leyland was knocking out the same stuff with different shapes and the quality was never really there. But somehow the Maestro made it through all that.
What cars currently reside in the Flipping Bangers collection? Any nice classics or bangers rescued from oblivion?
Will – My wife actually bought the Audi TT from series 1 as she liked it. But I'm a Land Rover man and I'm currently restoring two 1986 ex-military Land Rover Defender 110. Which are all original and all standard. I'm not really into fast cars which is actually why Flipping Bangers works for me. It's not about buying old sports cars. It is about buying everyday cars.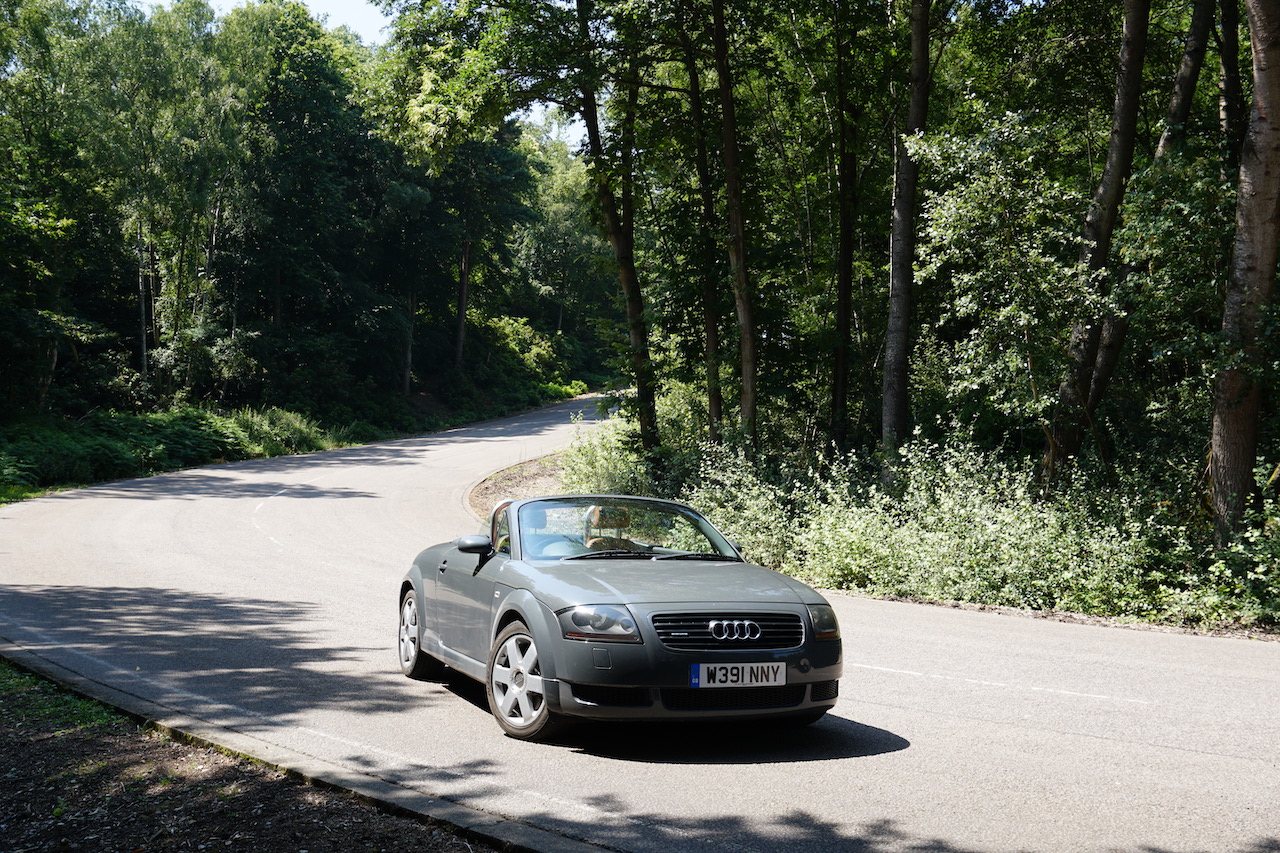 Gus – I've worked with cars all my life and I've had lots of classics. I don't really have anything at the moment but I do have an old Series 3 Land Rover which is my day to day car. It keeps me busy as there's always something that needs doing. I don't actually think it's that old to be honest. But I like driving it as I feel that I'm not part of everyone else's driving experience. You have to drive smooth and be very careful and you don't go very fast. But then I'm an old man!
What advice can you give to budding car mechanics looking to buy a project banger
Gus – Look very hard and take someone with you who knows what they are talking about.
Will – Do your research. Work out where the problems are going to be. And remember once you take your project car all to bits, it is going to take a long time to get it back altogether again. A rolling restoration can be a lot more fulfilling that an absolute restoration.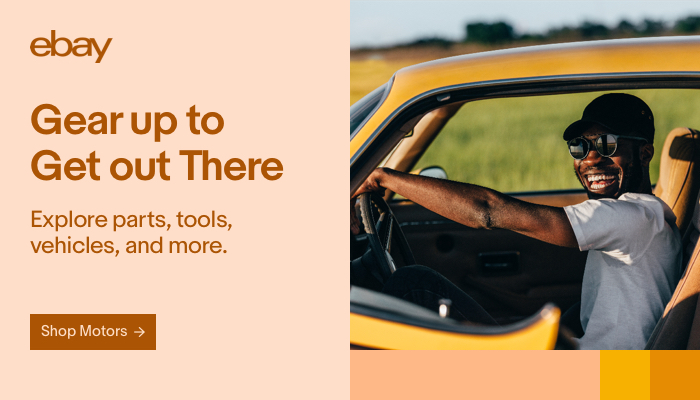 Check out a sneak peek of whats to come in series 2 of Flipping Bangers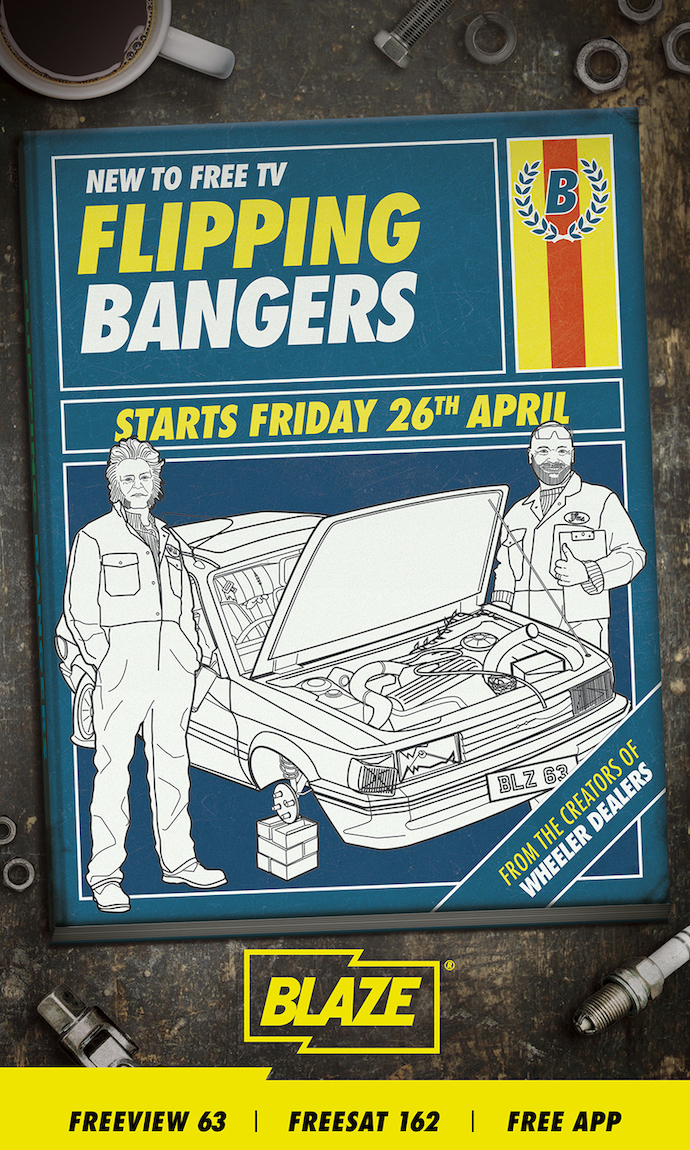 The new 10-part series Flipping Bangers premieres every Friday at 9pm on BLAZE.
Gus Gregory and Will Trickett were talking to Niall Julian