Fifth Gear, one of the UK's longest running car magazine TV shows is back for a brand new series on Quest. Take to the Road chats exclusively to expert racer Vicki Butler Henderson and dedicated car nerd Jonny Smith, about the shows long overdue return to our screens. Here's what they had to share about the new series.
Fifth Gear is back for a brand new record 28th series on Quest. What fun stuff has the team cooked up for the fans?
Vicki – Well we have more amazing cars which is lovely. We cover aspirational cars but we've also got a keen eye on more affordable cars. So we don't neglect the second hand market either. It's a big mix really and basically cars for everyone. And plenty of tom foolery along the way!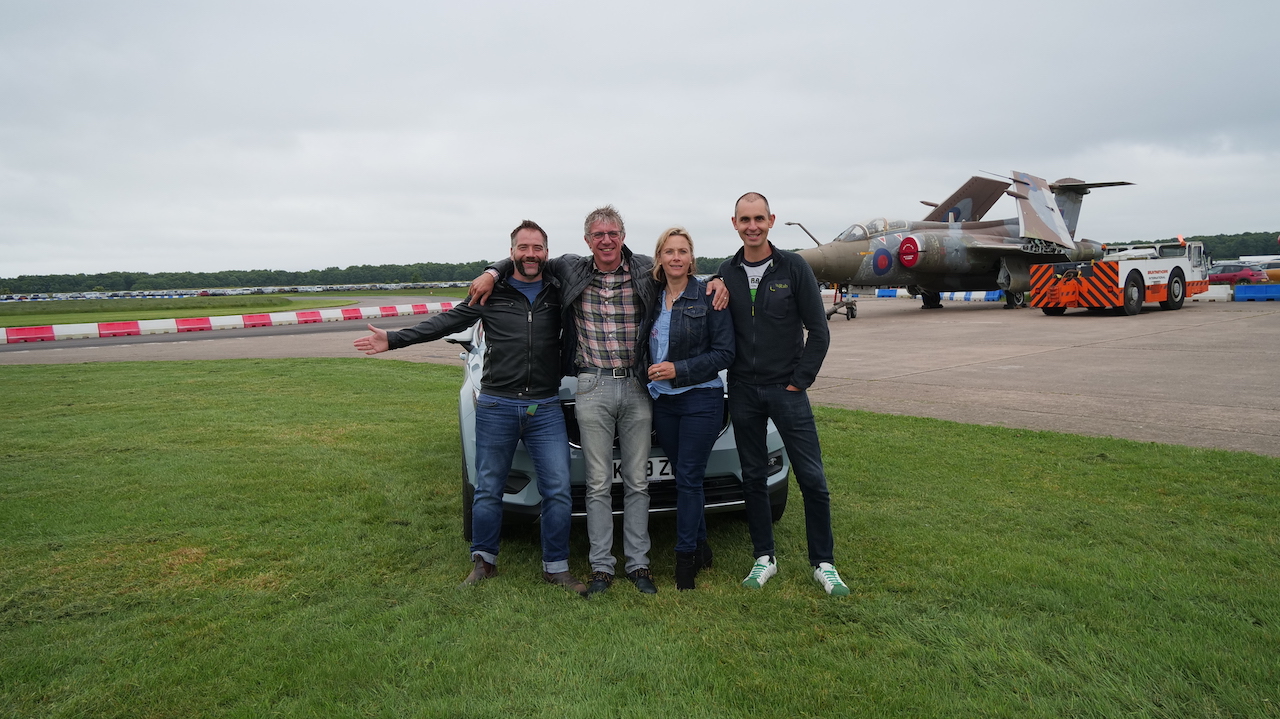 Jonny – It's kind of weird as the show is in it's 28th series and I've been doing it since series 10. It's like a vampire in some ways, it just won't die! Every time we think it's time to let it rest, it just gets resurrected again! And I don't mean that in a bad way. It's a simple show, it's a magazine format and it's really cool to be part of it. We've weaved more electric stuff in just to reflect the way that the industry is going. We've done lots of team tests as well which is the spine of the show. Plus we've tried to keep the cars as mass appeal as possible rather than focus on supercar spaceships.
Fifth Gear Fans have got a special feature on the iconic Mini to look forward too. What was it like Vicki testing the 21st Century take on the British icon?
Everyone loves the Mini and I haven't met anyone who doesn't. And to have two of them, both wildly different to test was great. One was electric which was bizarre, because if you've ever driven a Mini the noise is all part of the experience. They rattle and shake. Here all you got was the electric motor whine which is quite odd.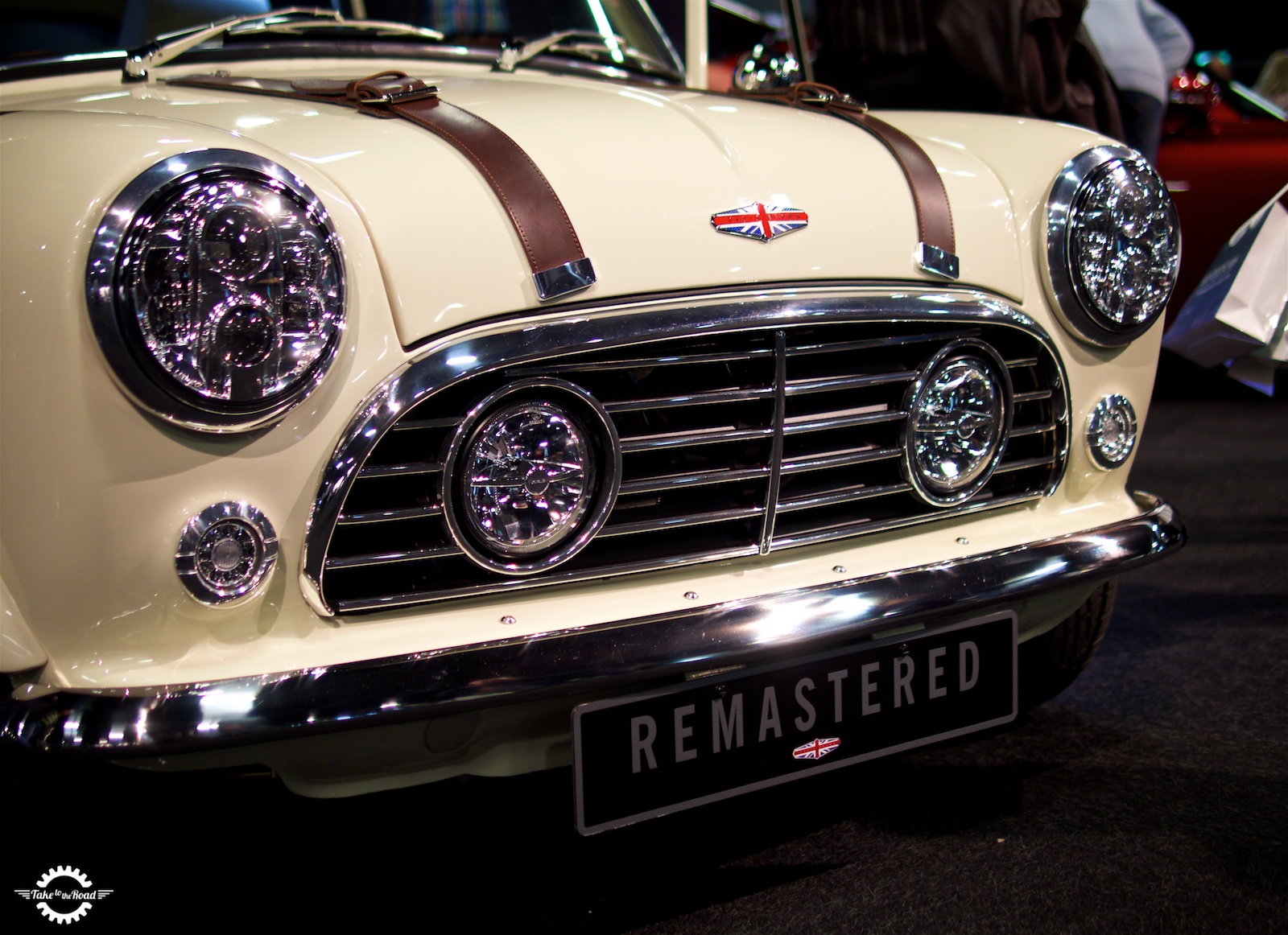 The David Brown Remastered Mini was a real eye catcher. I had the Alpine spec one and it absolutely caught everyone's attention in London. There's definitely a market out there for old classic cars with modern things on them. It's a fascinating genre and one that can only grow really.
Jonny you got to go to Korea to test an autonomous car. Was that a surreal experience?
It is a bit of strange one. I think autonomous tech will get really good. Initially up until about half a year ago I presumed it would only be relevant in heavily congested cities, where the realistic top speed is 20-25mph. The more I've thought about it, maybe it's done better on dual carriage ways and roads where you hold a certain speed, they are one way and there's no pedestrians. There is definitely a strong place for automation especially for couriers etc. But do I want to be driven around in an autonomous car? Well I like driving, even when I am quite tired, so I don't think it is for me.
Speaking of tired one of the team tests was with the new Toyota Corrolla, which didn't score very well with the team. Was it really that dull?
Vicki – In the grand speed of things, we only had one scale. If something is amazing it hits the top of that scale, if it is mediocre it is around the middle. So I'm afraid… yes! It was! You know people are always up for something a little bit different and if Citroen can put rubber on car doors and people buy it, then come on… we are up for a little bit of adventure. I'm sure it will sell though and I have nothing against Toyota's as they are rock steady cars.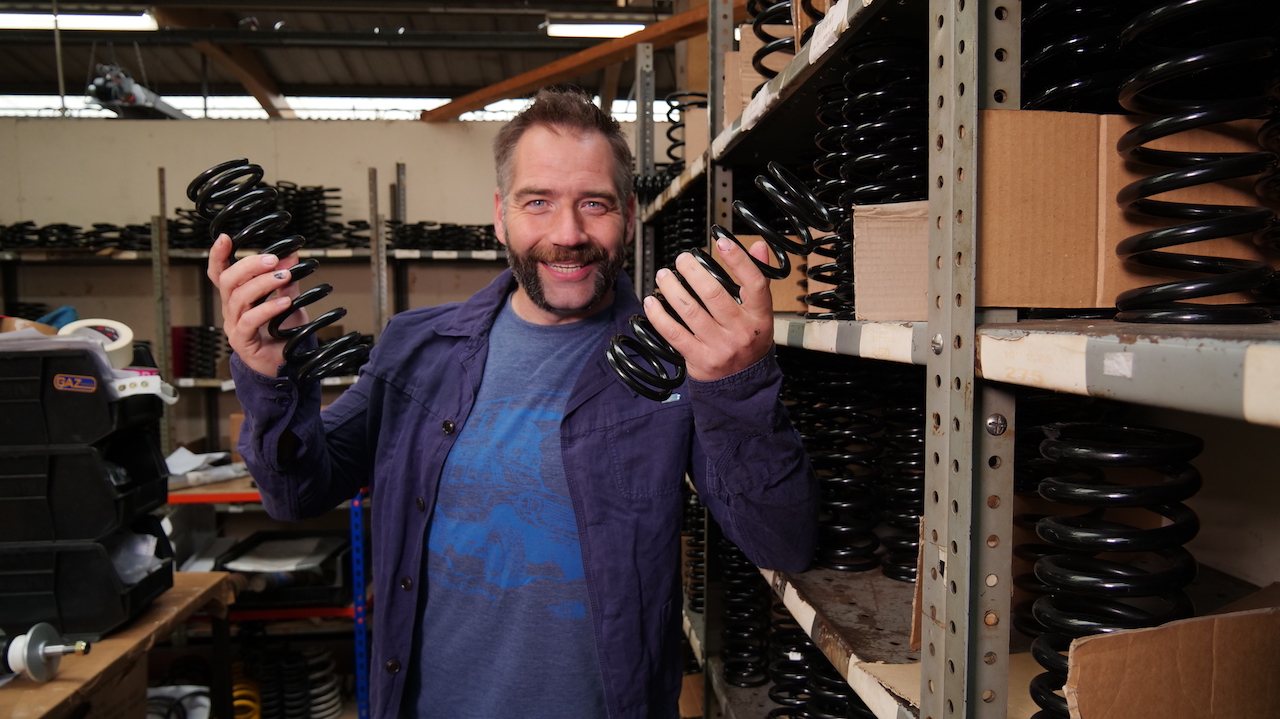 Jonny – It's a funny one that new Corolla. There's a lot about it that's pretty good. I actually voted the Auris Hybrid the most boring car I've ever driven. I nearly fell asleep in one it was that bad. It was reliable but that is all you can say about it. I actually think Toyota are in a bit of a strange place right now. They were ahead of the curve for many years and now they've taken their foot off the throttle. They've got all this great hybrid technology potential and they are not doing much with it.
With 3 racing drivers on the show, things are bound to be a little bit competitive… how far do you Vicki and Jason and Karun push it?
On one of the tests we all did a lap and at the end we had to label one of the corners at this particular track as Karun Corner. Let's just say he was wild. And out of the three of us Karun is definitely the most wild driver.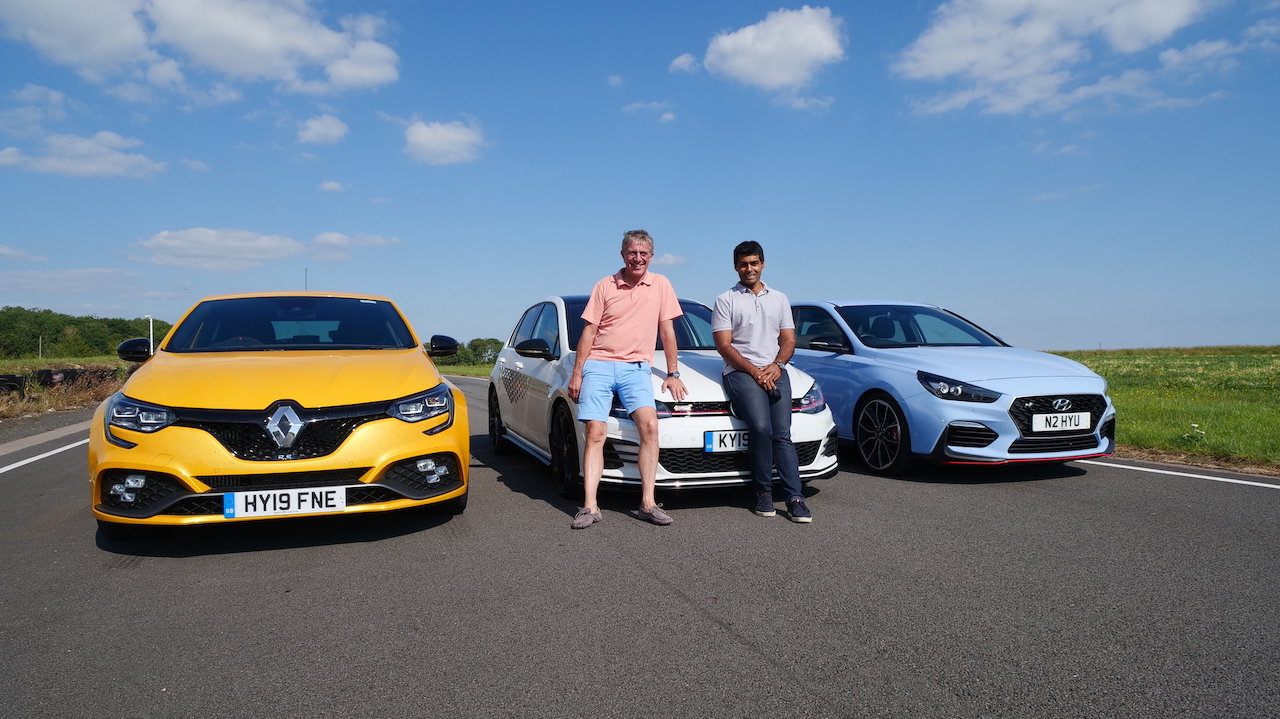 With the move to electric cars, as a petrolhead and a racer Vicki, are you worried about the future of the petrol fueled sports car?
I think one day it will be inevitable that petrol and diesel power will be something youngsters call antiques. I think what will happen is that the sports cars that we love will be used more as track day or Sunday specials. And more people I feel will have an electric car as their run around. But the great thing about electric cars is the torque!
Speaking of electric cars, Jonny you have had a toe in the EV world for a while now. Do you feel torn between the two?
I never felt torn because I never felt it was a one or the other choice. I think a lot of people do. And I've always said it's not really like that. One might allow the other to be appreciated more. It depends a lot on peoples circumstances and if they are a two car family, but there are lots of variables where having both EV and a petrol car can work. Doing lots of short journeys or town journeys with an EV car is a no brainer. And the running cost savings has actually allowed me to spend more money on old cars, which I can mess around with at the weekend. I think it's exciting. Hopefully people can see that it could work for them.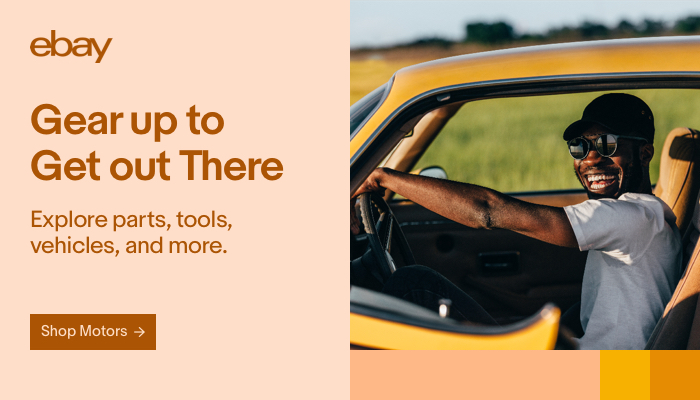 What was your favourite car on test in this series?
Vicki – Without a doubt, I'm sorry but it is really expensive! It was the Ferrari 812 Superfast. Which we tested against an Aston Martin DBS Superleggera. We had to see how big the boots were so we had to go to France and buy champagne and wine and stuff. As you do! The Ferrari was my absolute wow car of the series because it is just so beautifully engineered. It looks great and to drive it just gives you everything. It was an absolute joy to drive that car. It was such an experience and one of the best Ferrari's out there.
Jonny – The biggest surprise for me was the new Morgan Plus 6. I'm not a big Morgan fan at all, I've never really understood the four wheel models. The three wheeler Morgan yes I get that. But the new Plus 6 with the turbocharged BMW straight 6 motor was just fantastic! It really impressed me. I went to the Morgan factory expecting average at best and I came away being really impressed. It was a pleasant day all round that one!
What new sports car on the market now do you think is the cream of the crop?
Vicki – Porsche have announced the new 718 GT4 Cayman which is amazing. I had an original GT4 Cayman which was one of the best cars I have ever driven. Considering as well it was under £100,000 in the grand scheme of things, it was an amazing bit of kit. There is an RS version being mooted so if you were a savvy investor that might be worth a look.
But on the other side you can never go wrong with a Mazda Mx-5. I've always adored the Mk1. The ethos of an affordable two seat sports car that's rear wheel drive, it's a great entry level car.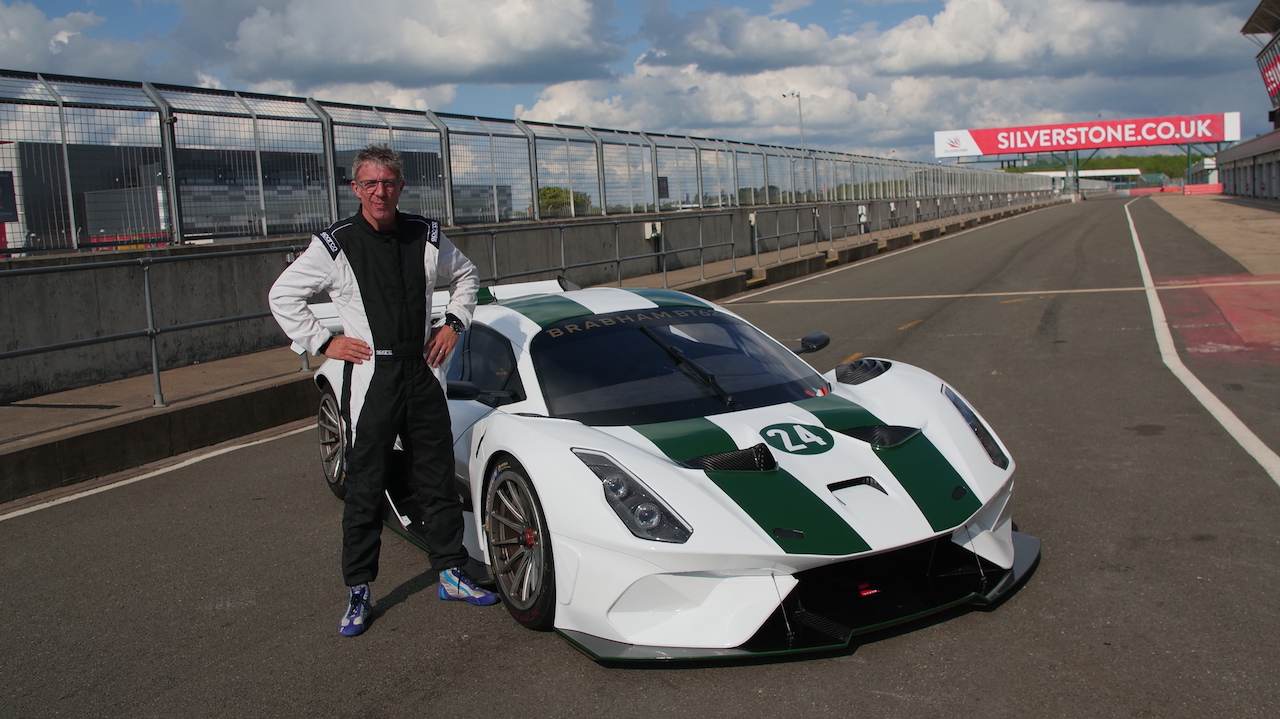 Jonny – The Porsche Taycan is a big deal. It's Porsche's first electric car. They've gone at it quite hard and invested an awful lot of money in it. And I think they are one of those companies that will bring people around to the idea of electrification, if they were firmly against it a couple of years ago.
Also I'm a bit biased as I've bought one, but the new Suzuki Jimny… it's the perfect example of why simple cars draw people in. It's not about luxury or complexity. There's such a strong place in the world for utilitarian, simple motoring that is affordable but also characterful.
Who is the biggest petrolhead in the Fifth Gear team?
Vicki – Oh god that is so difficult as we've all got our own nerdy-ness. I've been a road tester on magazines since my early 20s and a racing driver since I was 12, so I have a passion for all sorts of things. Jonny is the most electric minded of all of us and he is a bit of geek on detail, like if a car has the wrong wheels on it. With Karun and Jimmy we just lark about too much to have serious conversations. And Jason just likes anything loud. But overall I think Jason and I would tie for the award of biggest petrolhead.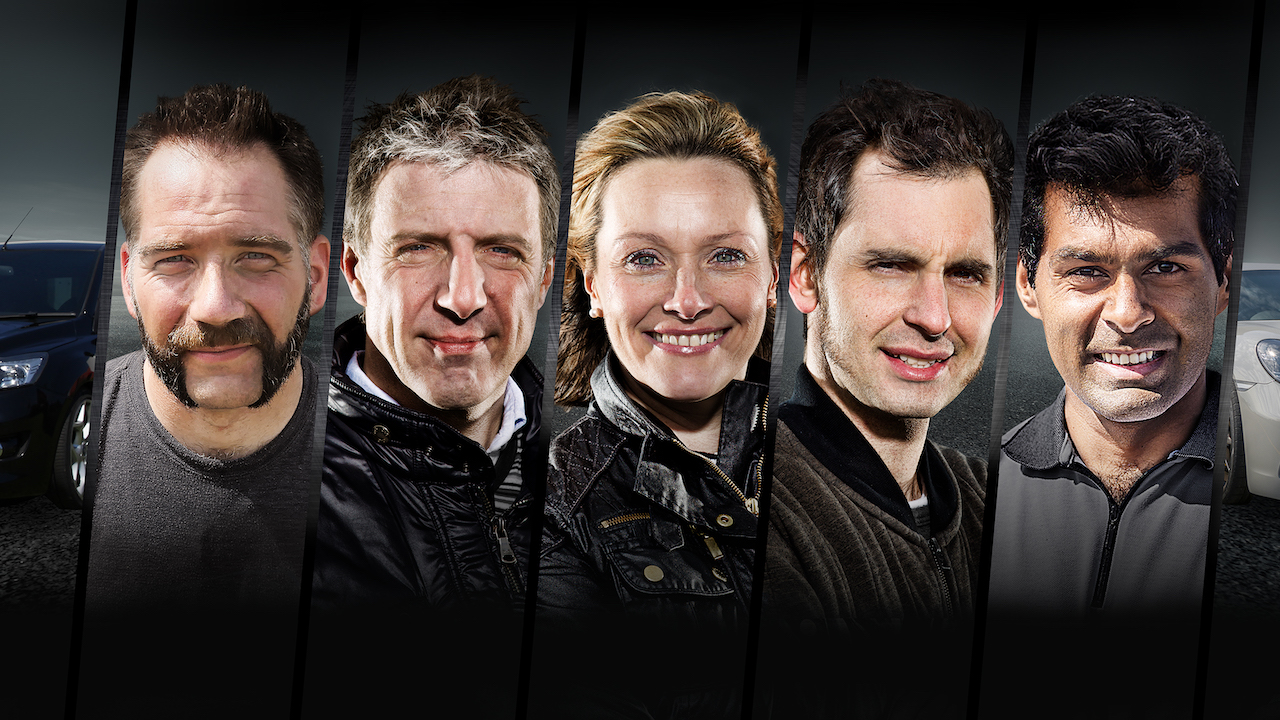 Jonny – I have quite a few car history books and there's so much interesting stuff that's come and gone. There's always good stories and trivia behind cars. I'm always finding stuff out though, which is what makes me a car pervert really. Like last year I found out about a company called the PlayBoy Car Company in Buffalo, New York State. They made a car called The Playboy just after the war. It was a very small convertible car and it was weird. I mean who remembers that? Nobody believed me when I told them about it. The problem is it makes me want to go and buy more cars!!
Vicki Butler Henderson and Jonny Smith were talking to Niall Julian
The new series of FIFTH GEAR starts at 9pm Thursday 3rd October exclusively on Quest, Freeview Channel 37.