RM Sotheby's has sold a 1955 Jaguar D-Type, which was first sold by Bernie Ecclestone to racing driver Peter Blond in 1956, for $6m at its Arizona sale on 25th January. The historic race car had an illustrious history on the track and was also owned by Jean Bloxham and Led Zeppelin manager Peter Grant.
The Jaguar D-Type was a striking evolution of the very successful C-Type. Unveiled in 1954, it continued the slippery aerodynamic styling of its predecessor and employed a new light weight monocoque tub and a new chassis. Its most notable feature was the striking rear fin which was added to the car to increase stability on long high speed straights.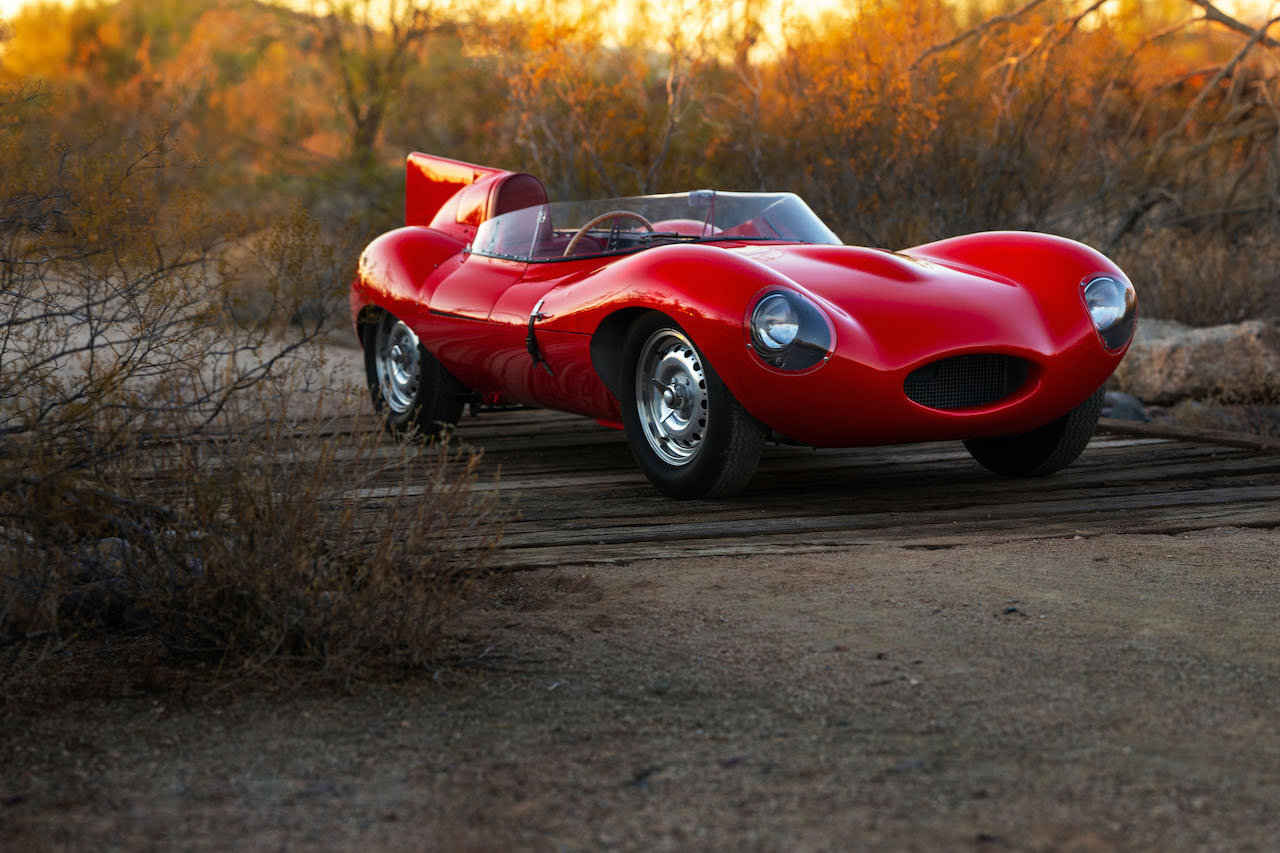 Jaguar was keen to improve on their racing successes with the C-Type and the new D-Type soon earned its reputation as a fierce competitor, notching up a win at the 1954 Sebring 12 Hours and second place at the 24 Hours of Le Mans of the same year. Another win for the Works D-Type followed in 1955 at the Circuit de la Sarthe and the famous privateer racing team Ecurie Ecosse also took victory at the same track in 1956.
The Jaguar D-Type would then go on to secure the marques greatest ever triumph at the 1957 24 Hours of Le Mans, coming home in 1st, 2nd, 3rd, 4th and 6th place, completely demolishing Ferrari and other Works rivals.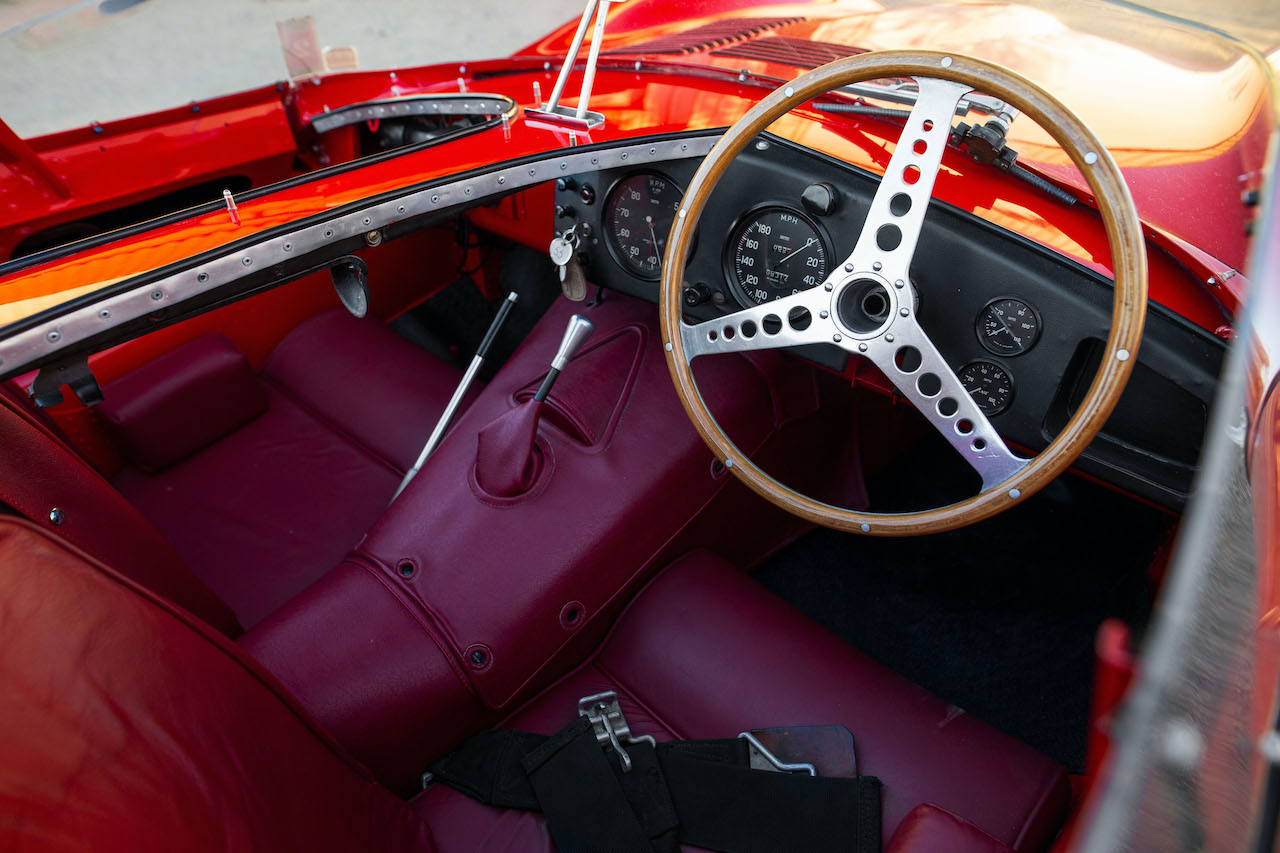 The 1955 Jaguar D-Type that was recently sold by RM Sotheby's, chassis number XKD 518, was first offered for sale by ex-F1 supremo Bernie Ecclestone to racing driver Peter Blond in 1956. At the time Ecclestone was a car dealer and Blond a privateer racer, who was looking to upgrade from his C-Type.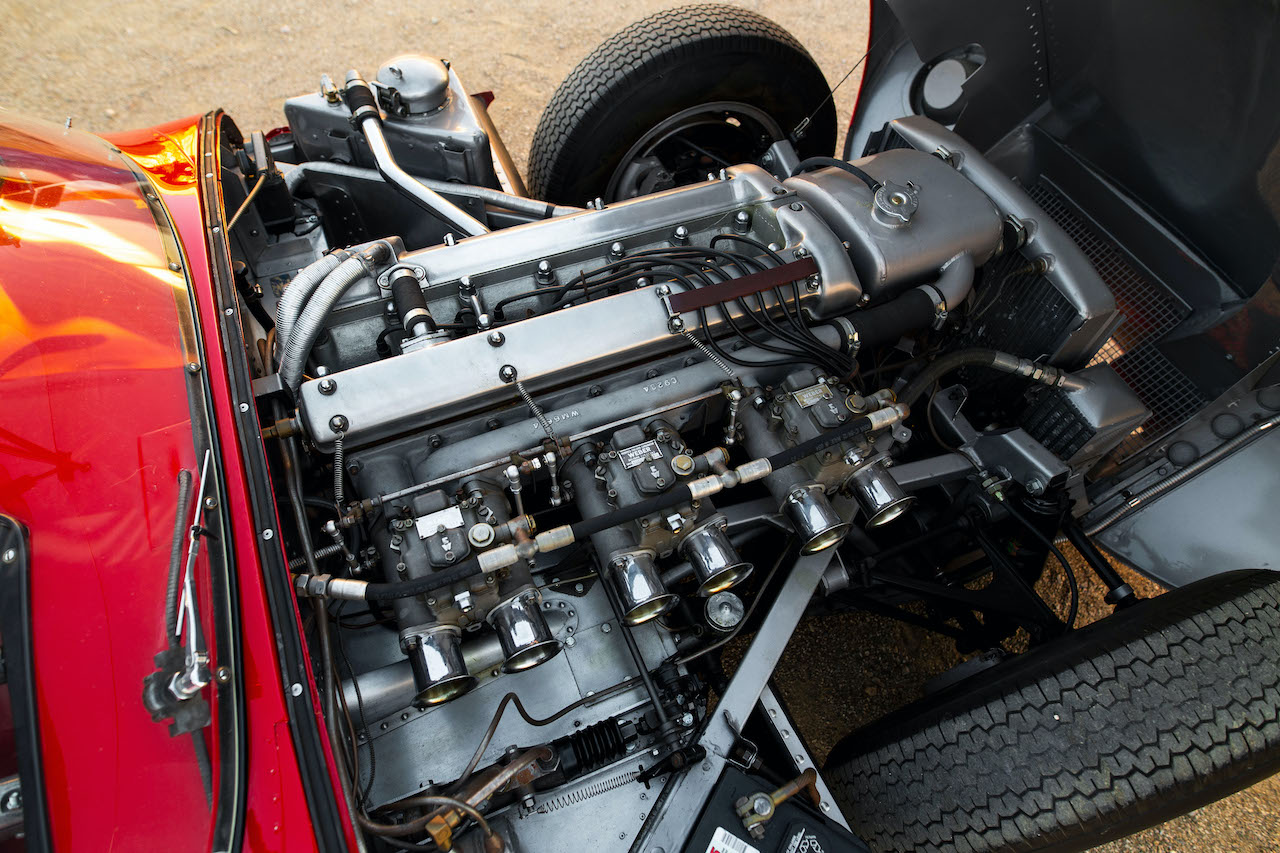 His very first race in his new race car was in the British Empire Trophy at Oulton Park, where he finished 5th. He also saw action with the D-Type at Aintree, Silverstone and Goodwood. In 1957 he sold the car to Jonathan Sieff and the pair raced the car, recording a 2nd place finish at Full Sutton in 1958.
In a recent interview which he gave to 96 Magazine, the late gentleman racer remarked on his dealings with Mr Ecclestone and chassis XKD 518. "I remember Bernie had a camel coat on and it was £1,500 down and £1,500 on the drip… which means hire purchase. Bernie was tough! But I rather enjoyed his company. He was very down to earth."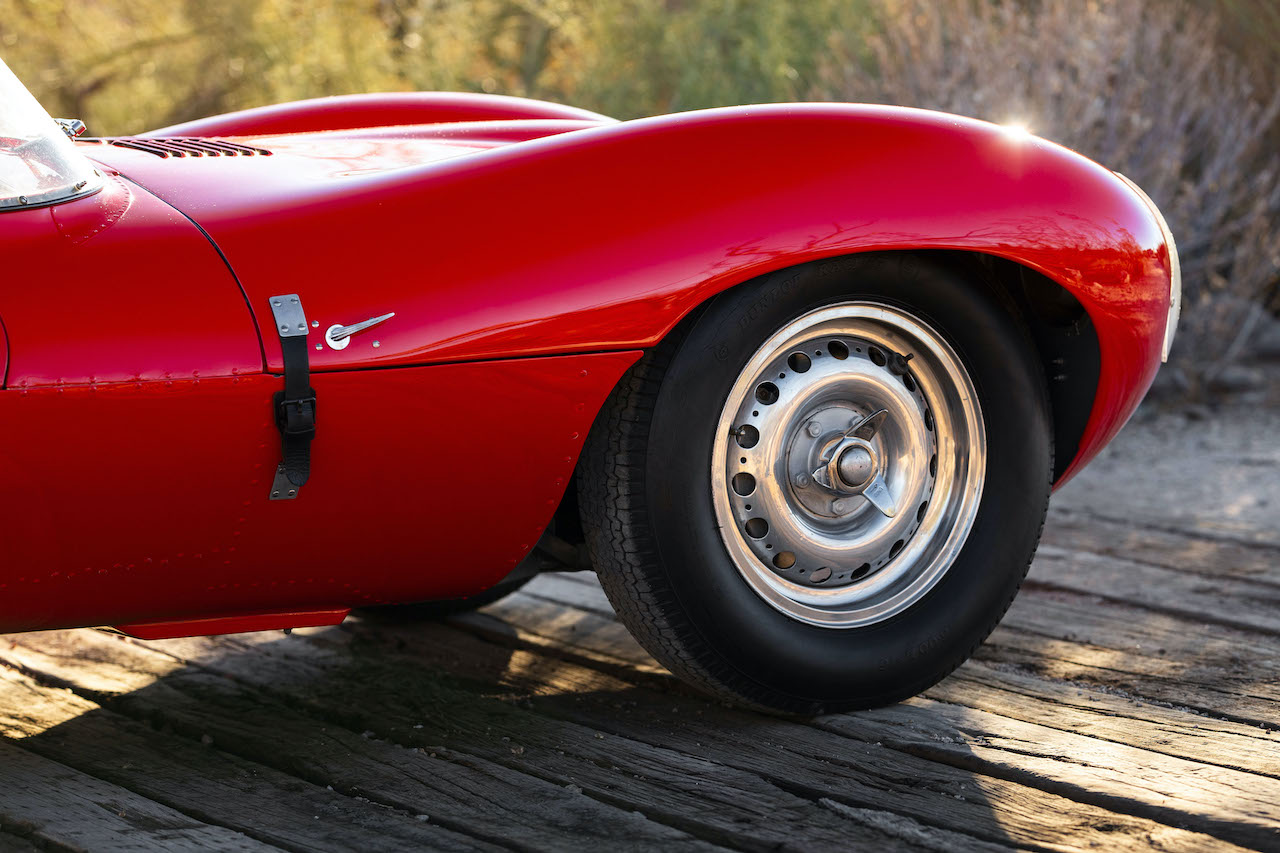 During the interview he also joked that perhaps he should have kept his D-Type after it appeared on the market a few years ago. After a rush of media attention it was expected to sell at auction for close to $12m. Despite all the hype and a strong market for historic race cars, it failed to find a buyer however. Fast forward to 2021 and the D-Type was consigned to RM Sotheby's January sale in Arizona. Sadly Peter Blond did not get to see his old car cross the auction block as he passed away on the 10th of January from COVID at the age of 91.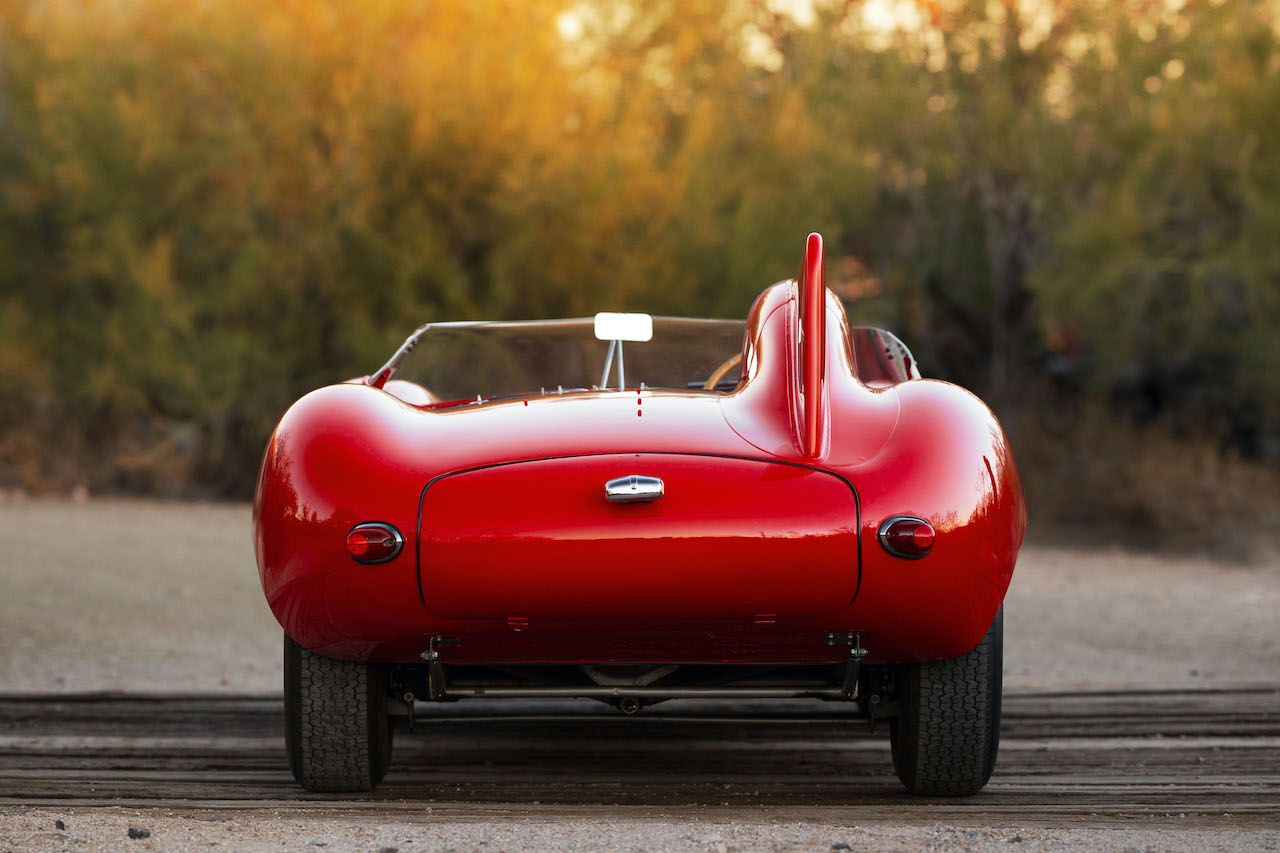 In 1982 chassis XKD 518 traveled to the US passing through the hands of numerous collectors. At some stage in its past the D-Type was repainted in British Racing Green, a popular colour for the historic race car. It has since been returned to its factory correct and rare colour of red. Remarkably the D-Type still retains its original engine and bodywork which is a testament to its former owners and drivers. And thanks to it racing provenance and well documented history, it is one of the most significant Jaguar D-Types to have recently come to market.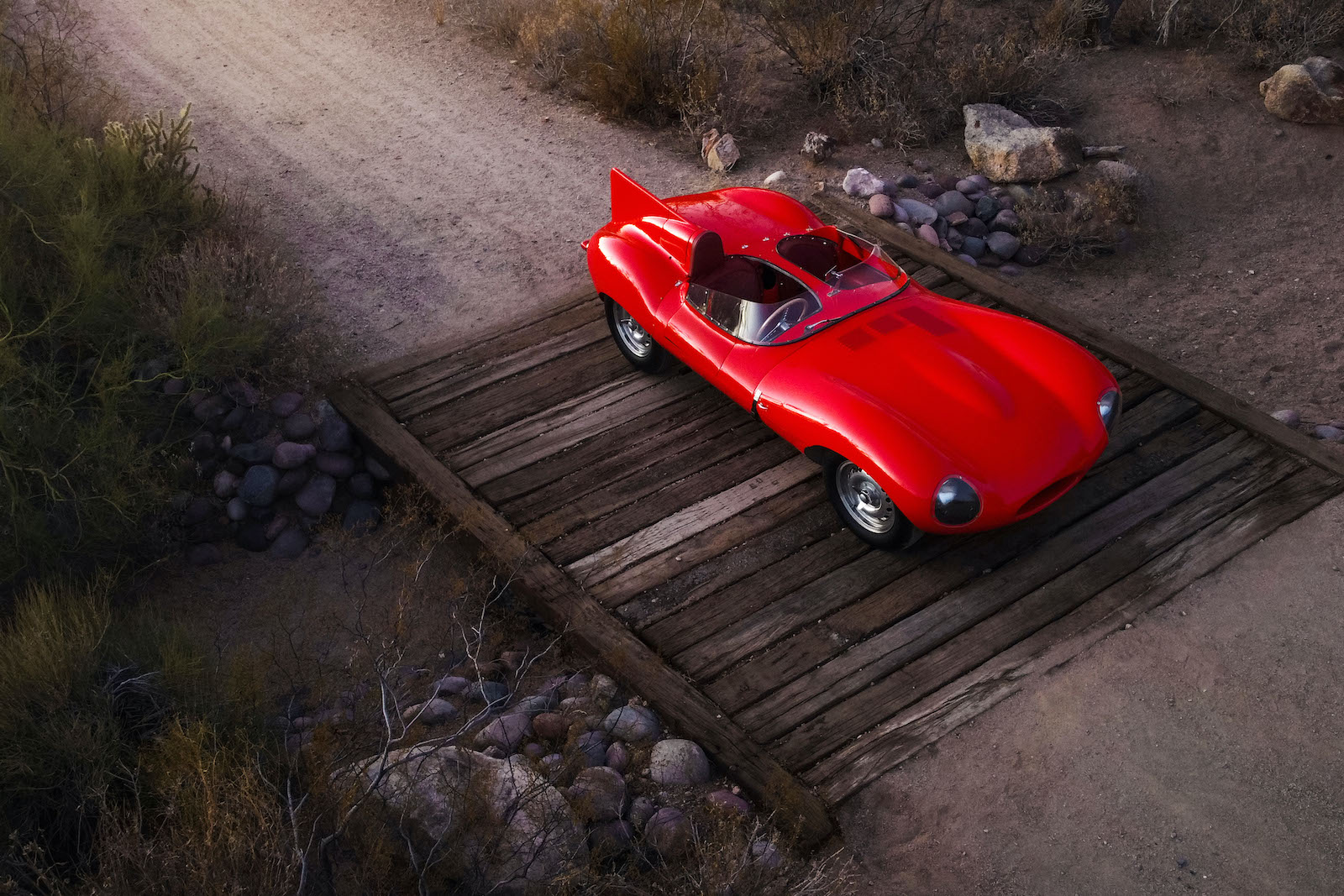 After selling for a very respectable $6m including fees, it is hoped that chassis XKD 518 will once again return to UK shores where it would be a very welcome sight on the historic racing calendar.
More details on the former Ecclestone and Blond 1955 Jaguar D-Type can be found on the RM Sotheby's website.