Everrati Automotive Limited unveiled its new Porsche 911 EV at Joe Macari Performance Cars showroom in London yesterday. The brainchild of Justin Lunny and Nick Williams, the new 911 Signature flagship model packs 500bhp into the iconic 964 wide body and promises to retain the pure Stuttgart driving experience.
The car unveiled at the special event is based on a fully restored 1991 Porsche 911 964 and it features many state of the art features that sets it apart from other restomod electric conversions.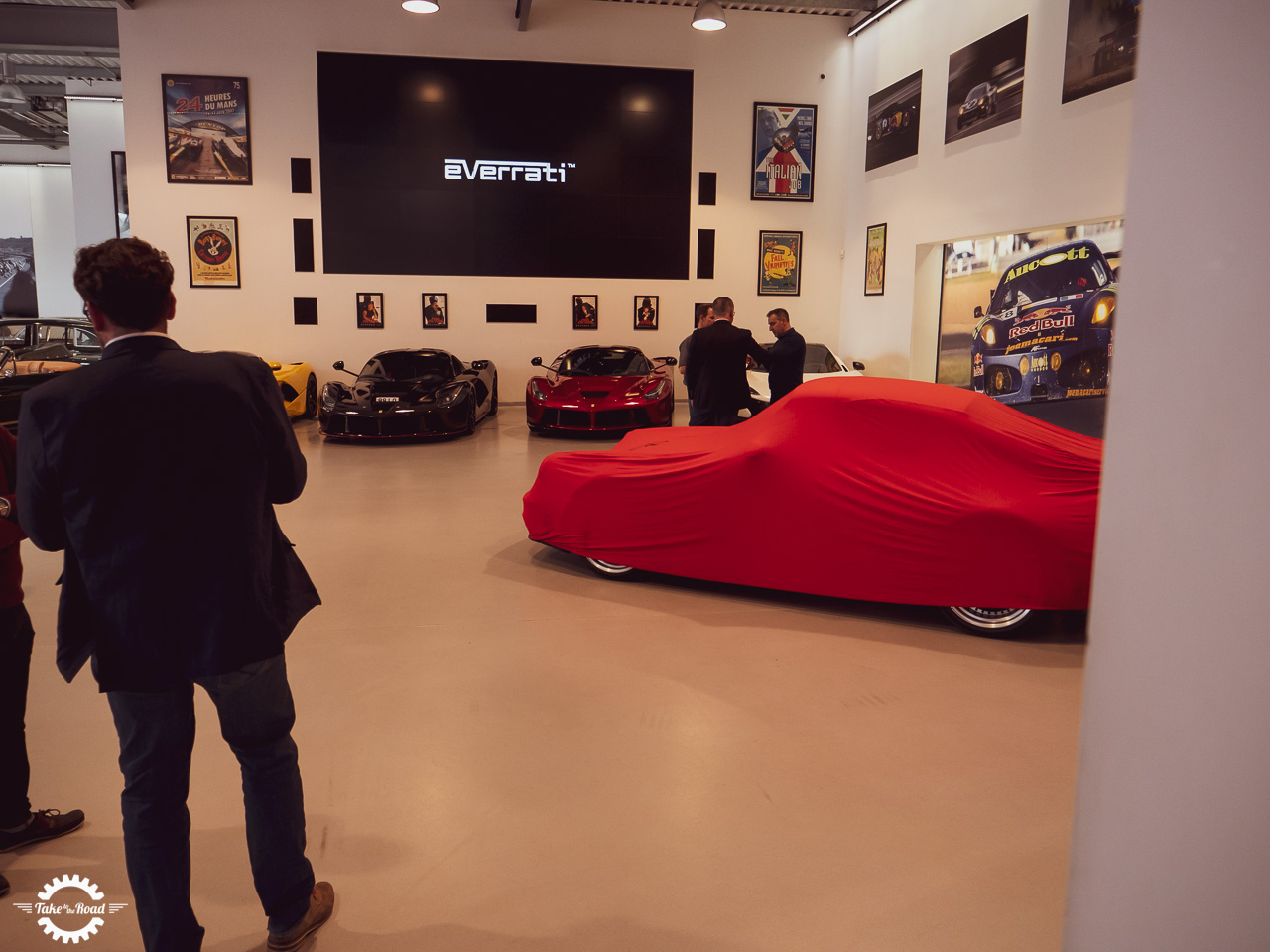 At the heart of the project was a desire to produce something better for the environment, a future proofed electric classic car that above all retains the feel that makes these Porsche's so special. Speaking to Take to the Road at yesterdays event, Everrati CEO Justin Lunny stated "keeping the factory 40/60weight distribution of the standard combustion engine car was central to Everrati design and engineering philosophy. I've driven and owned many Porsche's and we could have gone down the 50-50 weight distribution path, which is tempting when converting a classic to electric. But I want petrolheads and Porsche enthusiasts to jump into this car and for it to still feel exactly like a 964 Porsche. And it does. We've retained that iconic feel, with 21st century engineering and technology. It's also got 500bhp which makes it even more powerful than the original car!"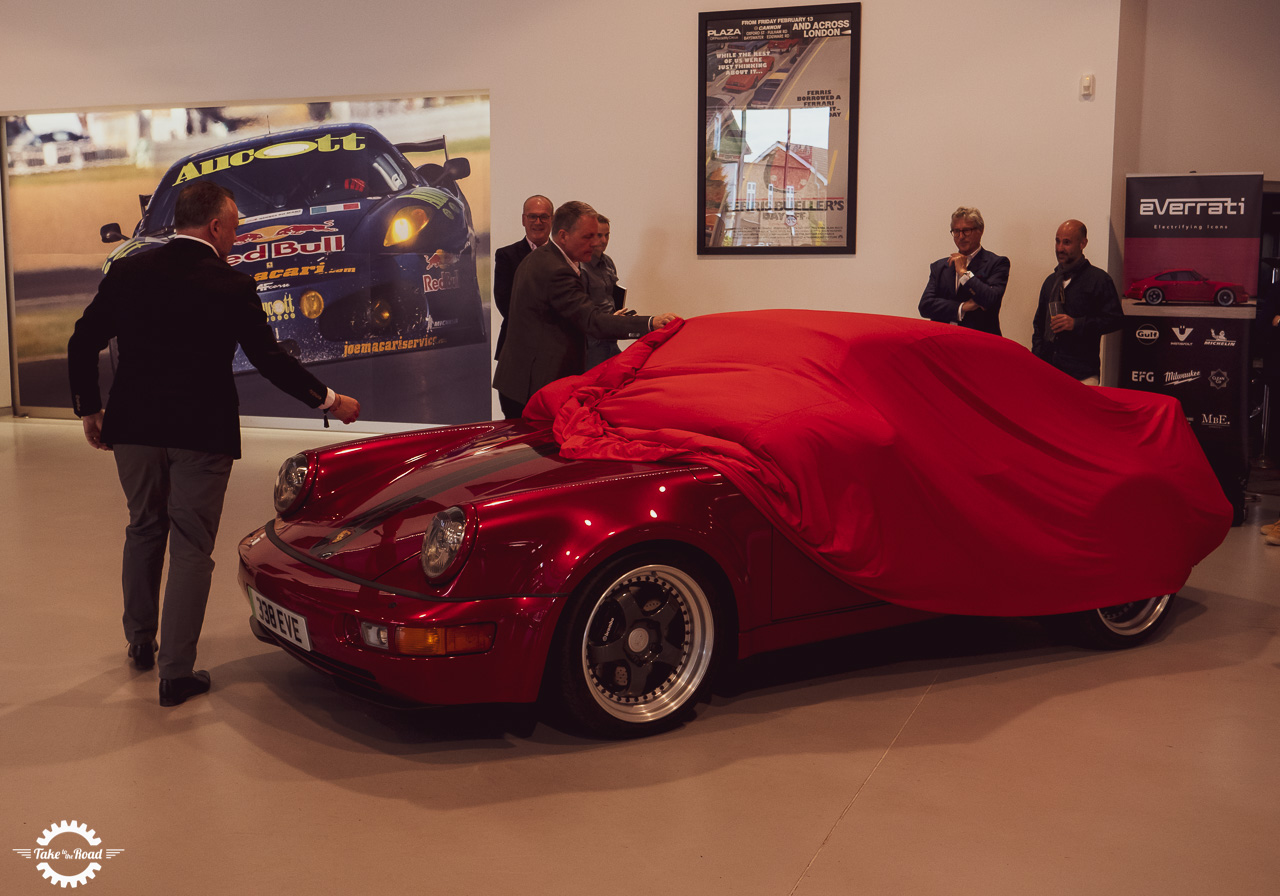 The latest technologies have been used to create the ultimate electric Porsche, with extensive use of carbon fibre panels. The original steel front and rear wings and the bonnet have been replaced with custom carbon fibre panels. The same lightweight material is also used for the doors, which are reinforced with high strength steel to retain side impact protection. A carbon fibre roof is also offered to customers.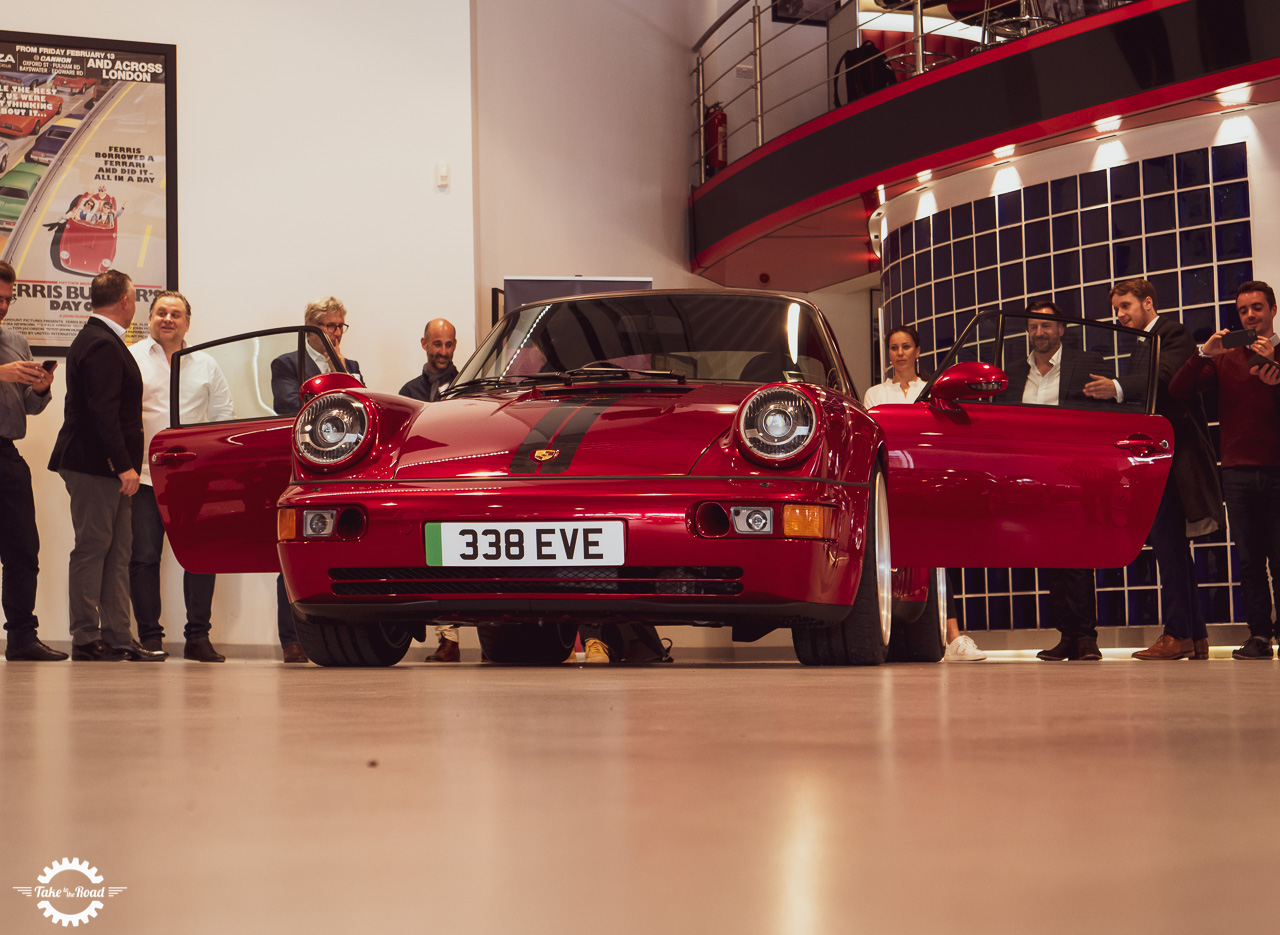 As well as retaining the classic 964 feel, Everrati carries out the full rebuild with respect for the original components. "All our cars can be returned to their original ICE drivetrains, so our customers can retain their matching numbers engine and gearbox. We doubt that many customers will want to do that, but the option is there and it preserves the history of the car which is important to its value. We can even restore the engine and gearbox and turn them into a display piece for the owner" added Justin.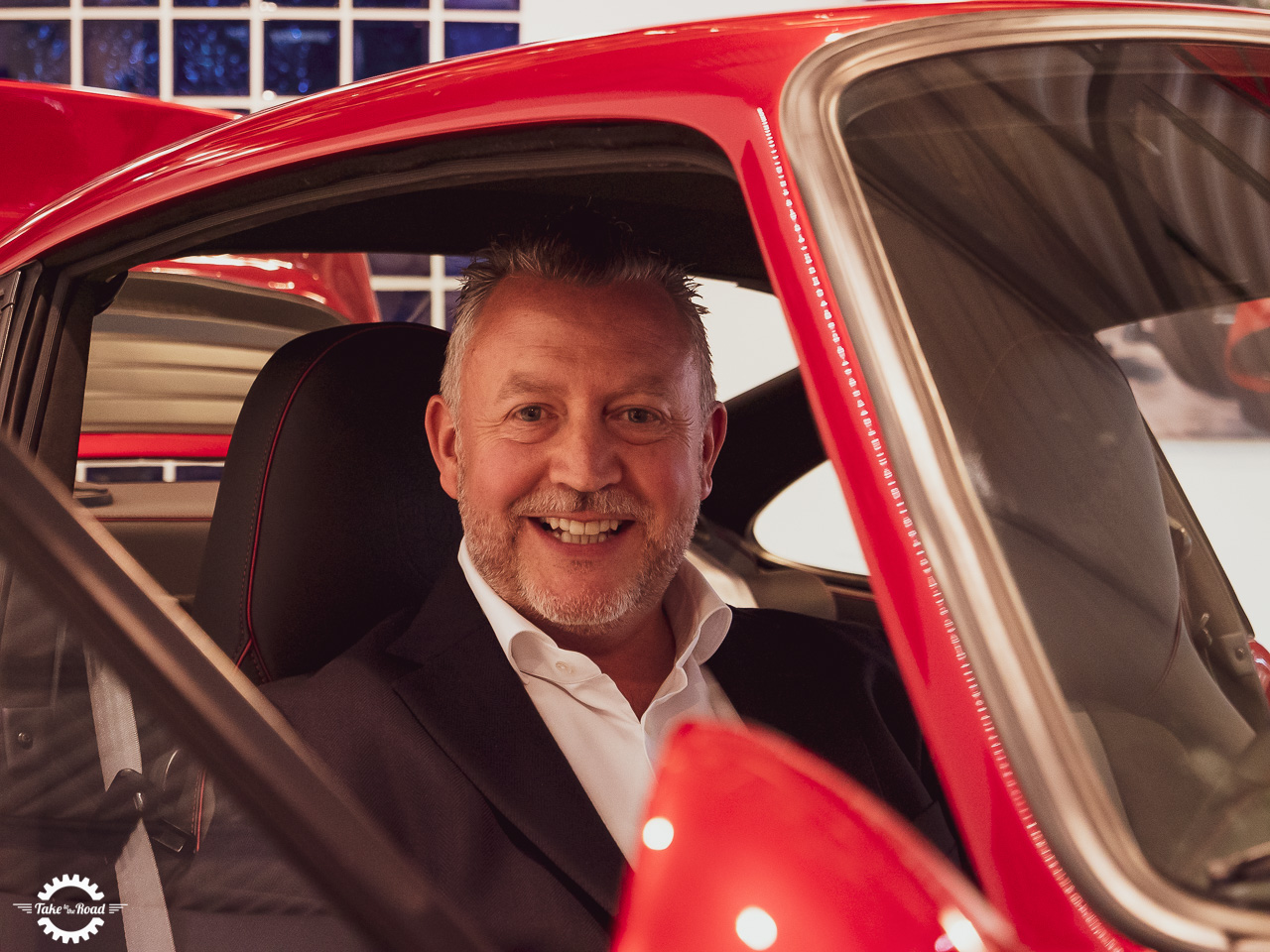 The real party piece however is the modern drivetrain which replaces the former petrol engine. With 500bhp the Porsche accelerates to 62mph in less than 4 seconds. Its batteries give it an impressive range of 150+ miles and it employs a DC fast charger which can refill the 53kWh battery pack from 10% to 100% in less than an hour. Which is more than enough time to enjoy a spot of lunch before whisking off for some more classic EV fun.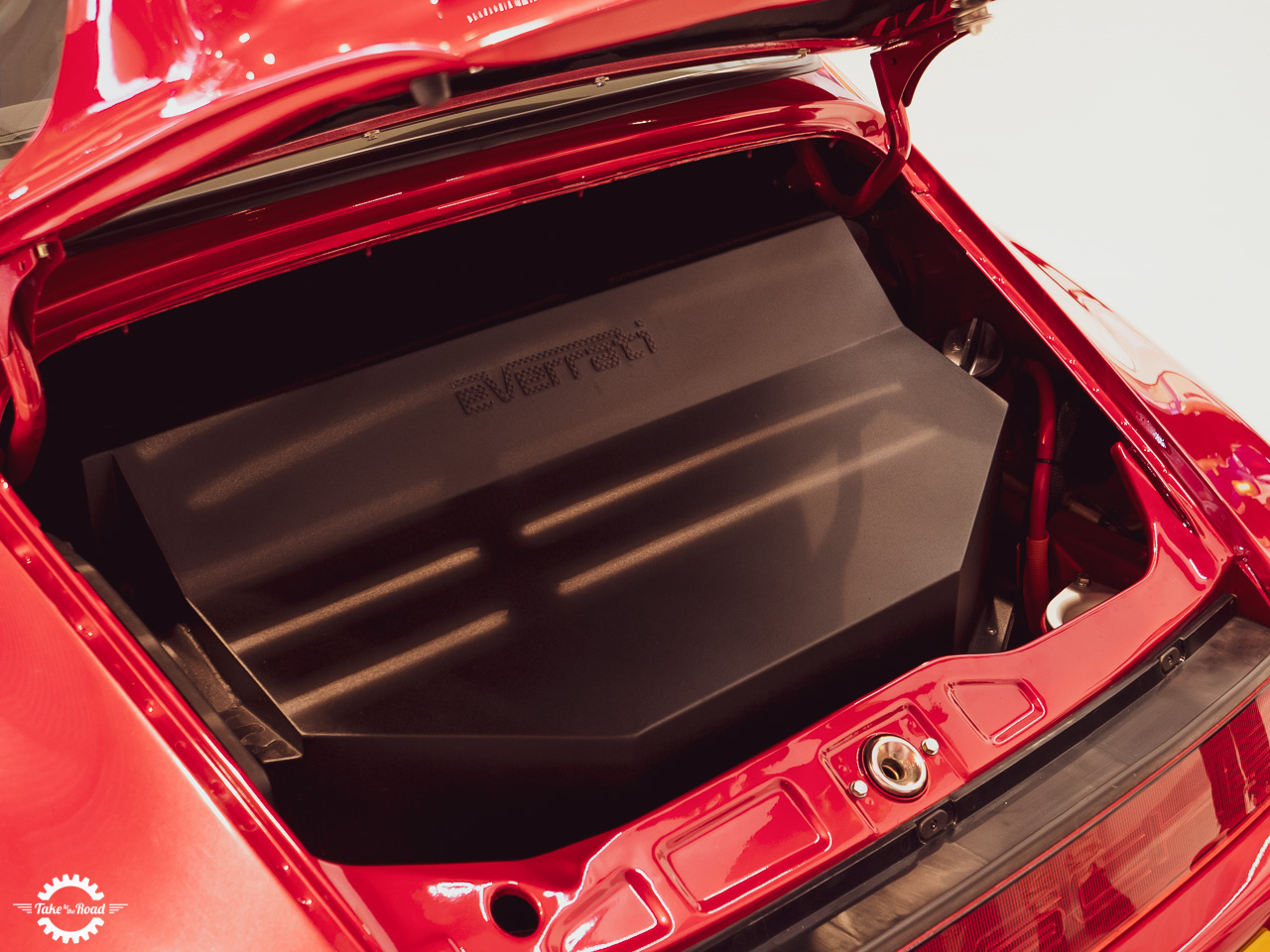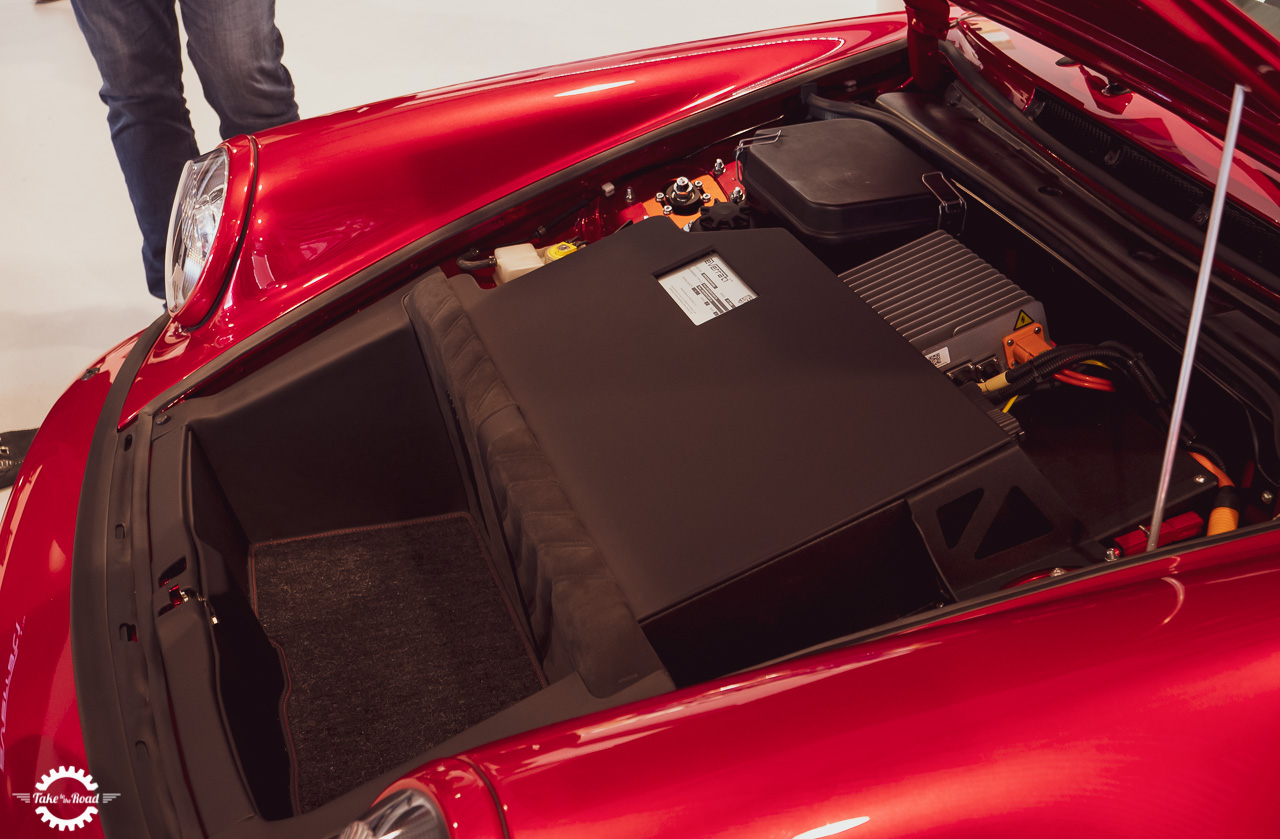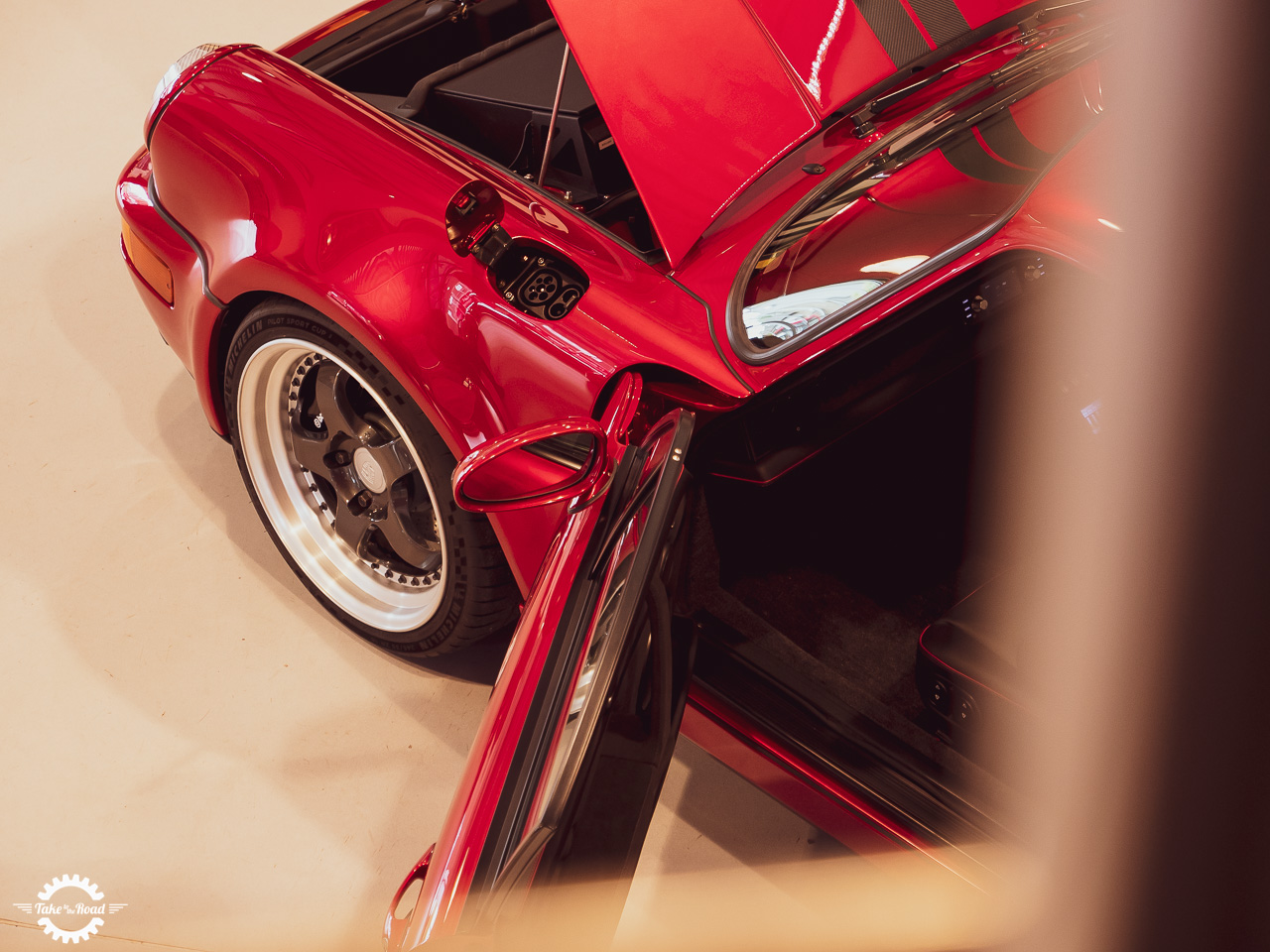 All the extra power required a redesigned suspension system and former British Touring Car Championship (BTCC) Champion and Porsche Carrera Cup Driver's Champion, Tim Harvey, helped support much of the car's development. The Signature widebody retains the it's factory aluminium rear trailing suspension arms, which are refurbished with all bushes. The drop-links are also fully uprated.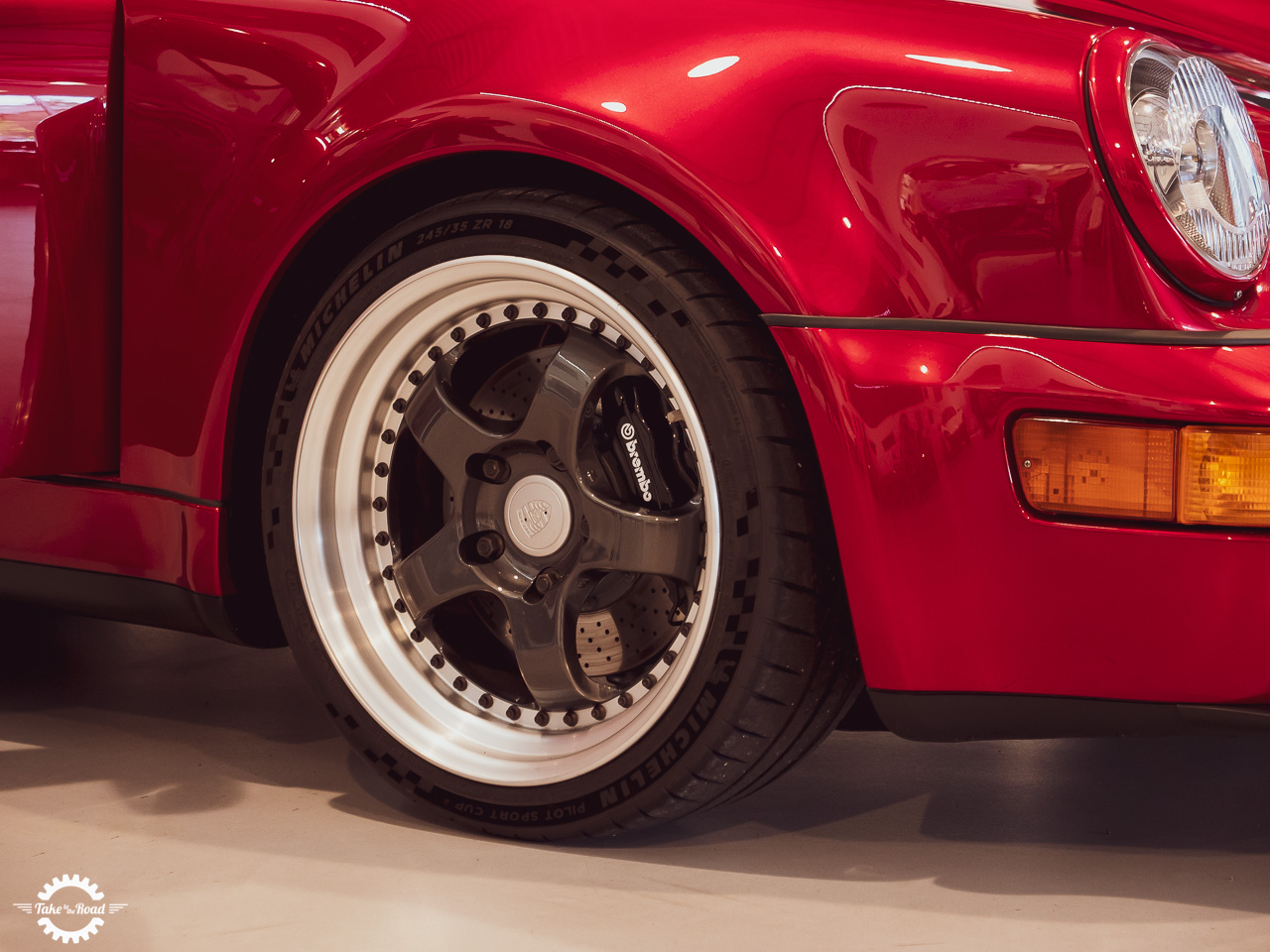 Customers are offered a choice of two suspensions settings. The 'standard' suspension features fully adjustable motorsport-grade coil-over spring & damper units. It provides a compliant, quiet and comfortable ride on the road while still offering superb control during more dynamic driving. The optional, fully adjustable suspension package features adaptive dampers by Tractive, providing even more sporting focused levels of control and driver feedback. It features a fully programmable and customisable five-driver-mode set-up, controlled from within the cockpit via a touch screen.
The 964's brakes are refurbished Porsche Brembo front and rear calipers, with new drilled, ventilated discs all around. The braking system also features driver adjustable regenerative braking which allows for one pedal driving. Bigger Brembo brake upgrades are also available, along with a choice of of 17" and 18" wheels.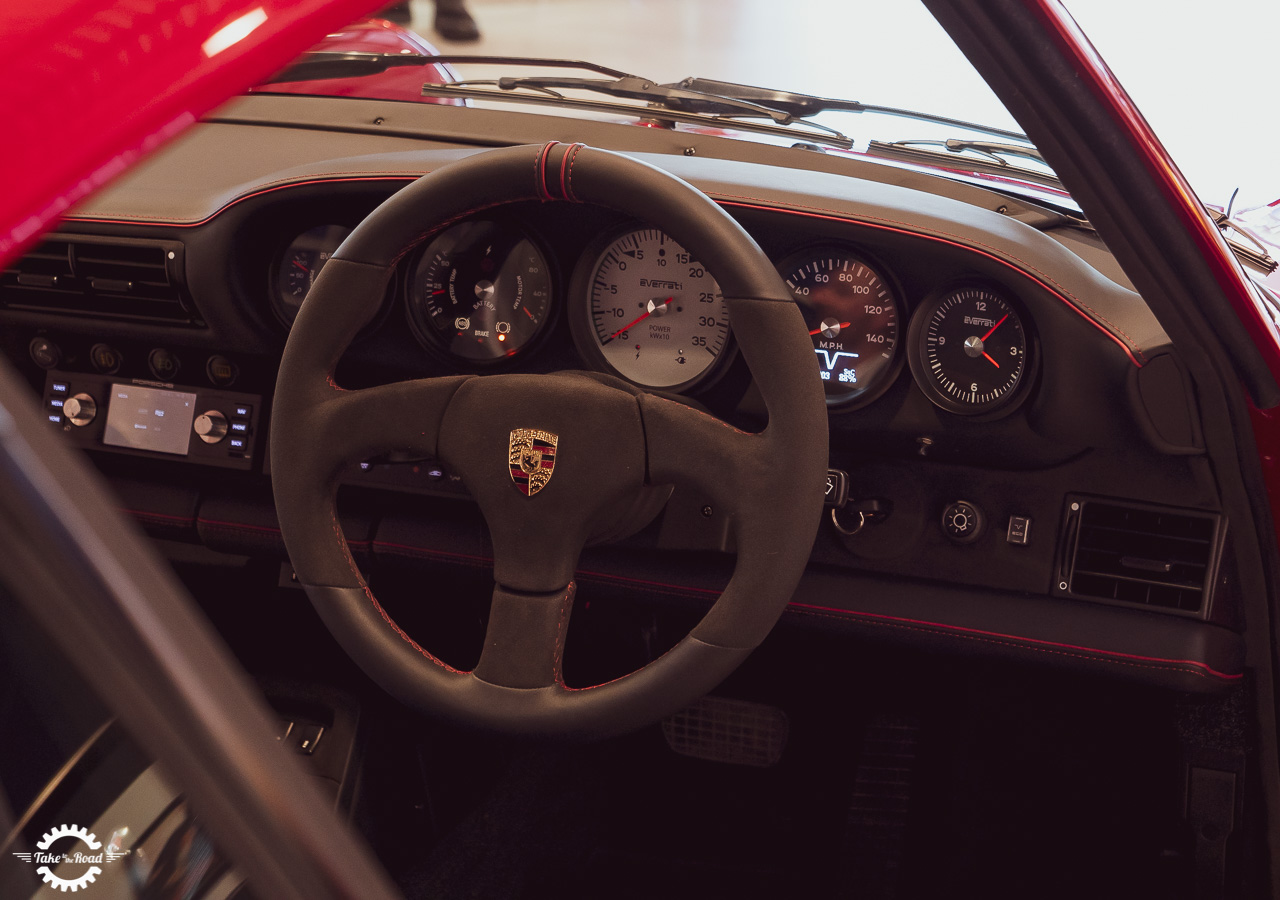 On the inside the interior is unmistakably classic Porsche with Everrati again keen on retaining the look of the original car. The electric seats are reworked to increase comfort and also to replicate the look of the original RS Touring seats. All of the car's traditional gauges have been replaced with Porsche-inspired EV gauges, and the original gauges can be retained for the customer to preserve the cars history.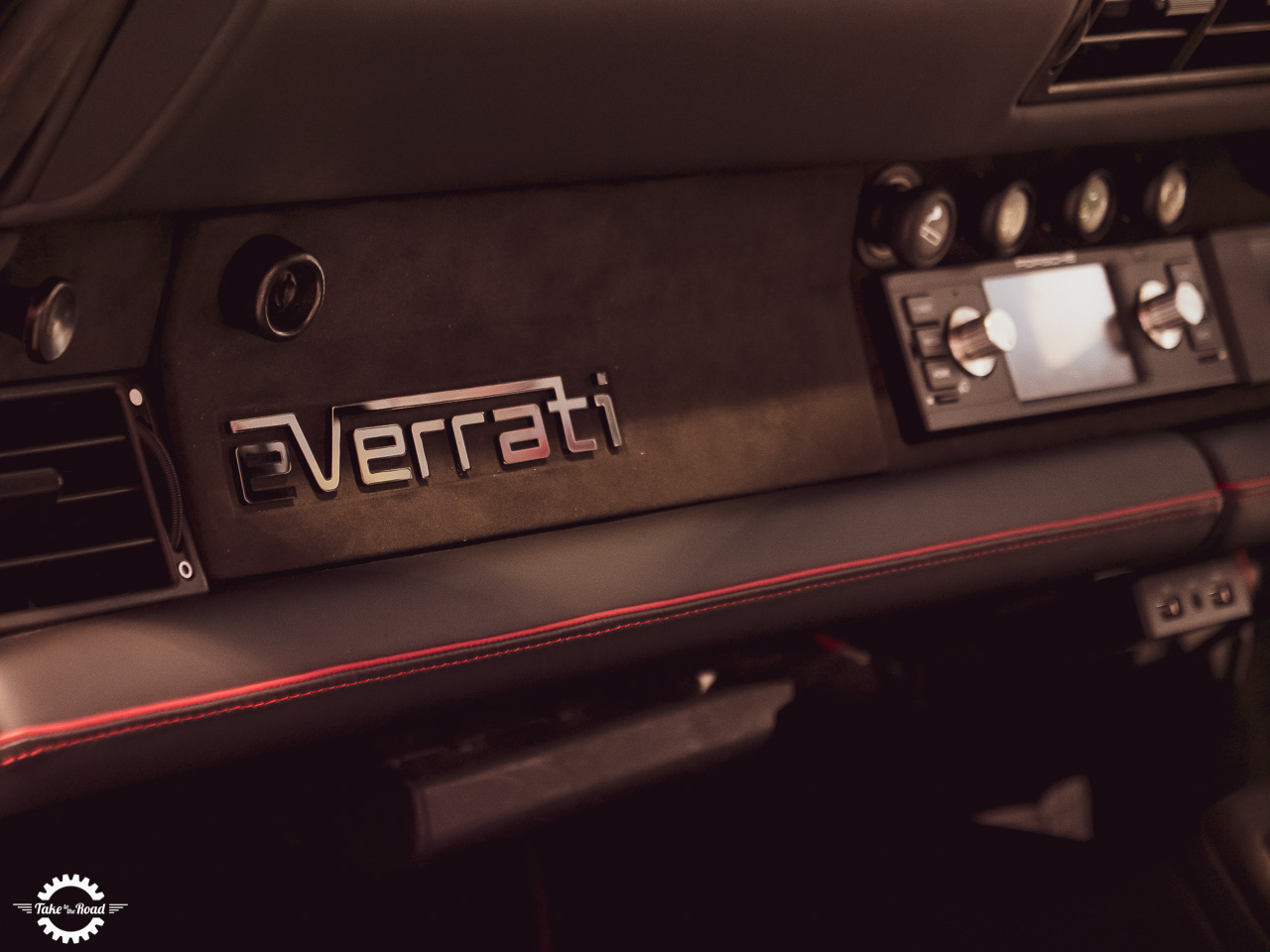 Creature comforts such as a revised heating system and air conditioning are subtle upgrades that enhance the everyday drive ability of the Porsche. A modern Porsche Classic Communications Management with full touch screen navigation, DAB+, Bluetooth, Apple Car Play have also been added.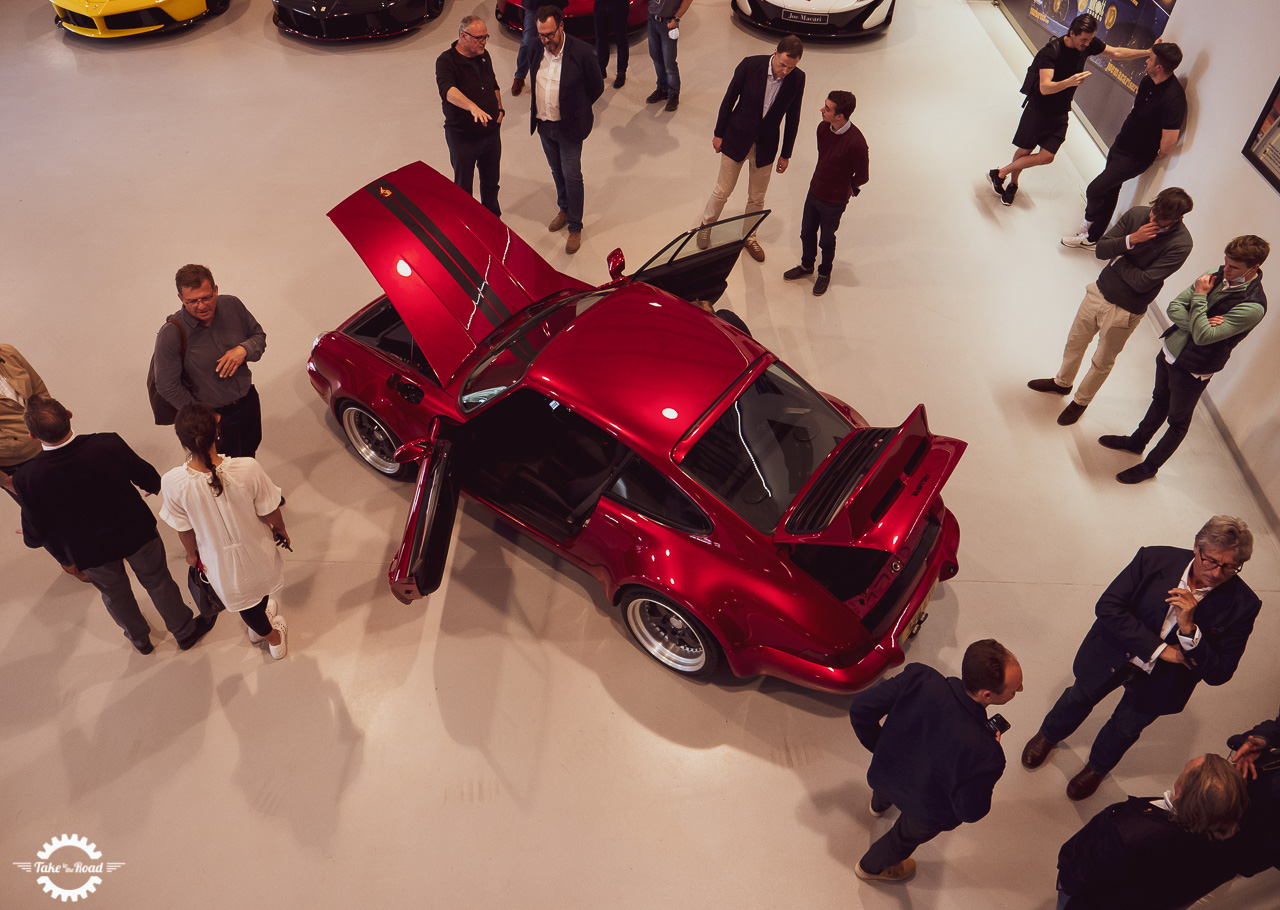 On the unveiling of the his firms new Porsche 911 Signature wide body, Lunny added "I'm really proud of what we've achieved with this car. It's been a labour of love and a real attention to detail. The paint process alone is 5 stages as we wanted the perfect finish. I want our cars to challenge petrolheads and to show them that there are alternatives that are s fun to drive as a petrol car. This Porsche 911 maybe reborn but its soul is still intact."
Over the coming months, the 'Signature' wide body will continue to undergo its full development programme. A small number of Signature commissions are available to order now for delivery in late 2021. Prices for each commission begin at £250,000 plus relevant taxes, and are based on a customer-supplied donor car.