Take to the Road's Enthusiasts Garage is back and this time we hear from Claire Lee about her love affair with the Fiat x19. It all started twenty nine years ago when she bought her very first car. And what a brilliant first car it was! Despite the niggles…

When I passed my test on 30 March 1989, I didn't have much of an idea about cars. I hadn't even heard of a Fiat x19 But I needed to find a cheap first car and I was in a quandary about what to get. My sister had been driving around in an Ford Fiesta XR2. I thought it was the bees knees and my boyfriend at the time had a fairly basic Cavalier. Which was a huge improvement on a Peugeot 104 I looked at, but not a patch on a Datsun Cherry. Now there's a car you don't see any more!
My boyfriend's brother was a mechanic and I believed everything he told me about cars. So about a month after I passed my test he told me he had found a car that was perfect for me. I was slightly taken aback when I saw it. It was a little sports car and it was a V reg Fiat x19. I'd never seen one before but I loved it. Even with all its grey primer and, as I later found out, all the things that were wrong with it. It didn't matter, I was determined to have it. I drove it home and so my love of the Fiat x19 began.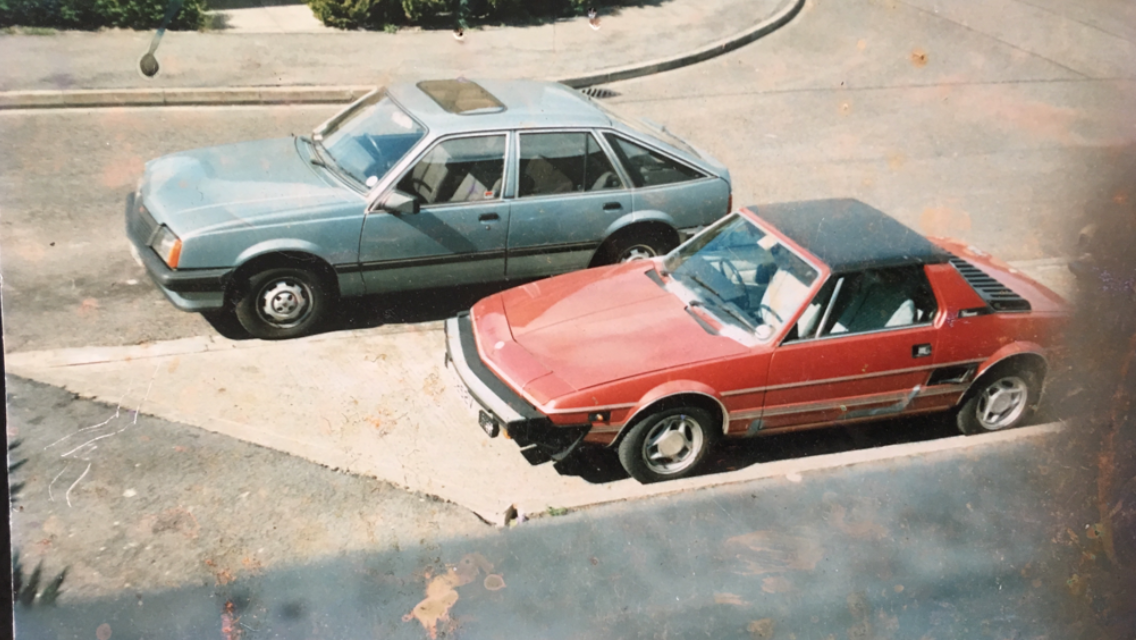 My first car was by no means perfect. It leaked badly when it rained, consumed too much oil ( I was topping it up every week if not more regularly!) and I would never be able to put the driver's window down as it was held in place by a lump of wood! Oh and the lights often didn't both pop up or down! But the engine was solid, despite the oil leak! My best friend and I drove about in it in the summer of 1989 and I loved every minute with my Fiat x19.
Thanks to all the niggles, I had to take it to the local Fiat garage to be repaired a few times. That was when I spotted a "new" Bertone x19 Gran Finale in the showroom window. I would spend ages looking at it and I was upset when I found out production of the x19 was being discontinued. I wanted one but I couldn't afford it. Anyway my V reg Fiat x19 lasted about another year until I moved in with my boyfriend. I then sold it to a friend of mine who I believe spent quite a bit to get it through the MoT (sorry Belinda!).
Life went on for quite a few years and I would often see little x19s on the road and think wistfully of the blue Gran Finale I'd seen in the showroom window. One day I'll have one of the last ones I thought. Then in October 2002 I had a little bit of money spare and, because I had been harping on about them, my then boyfriend (a different one!) said I should look into getting one. As I may never get the opportunity or spare cash again. I spotted one for sale in Manchester, went to look at it and immediately fell in love. The Bertone x19 Gran Finale was shiny, it had only done about 24k miles and was just under £2k. The engine was good and the body was solid. So I bought it! I had a Fiat x19 again!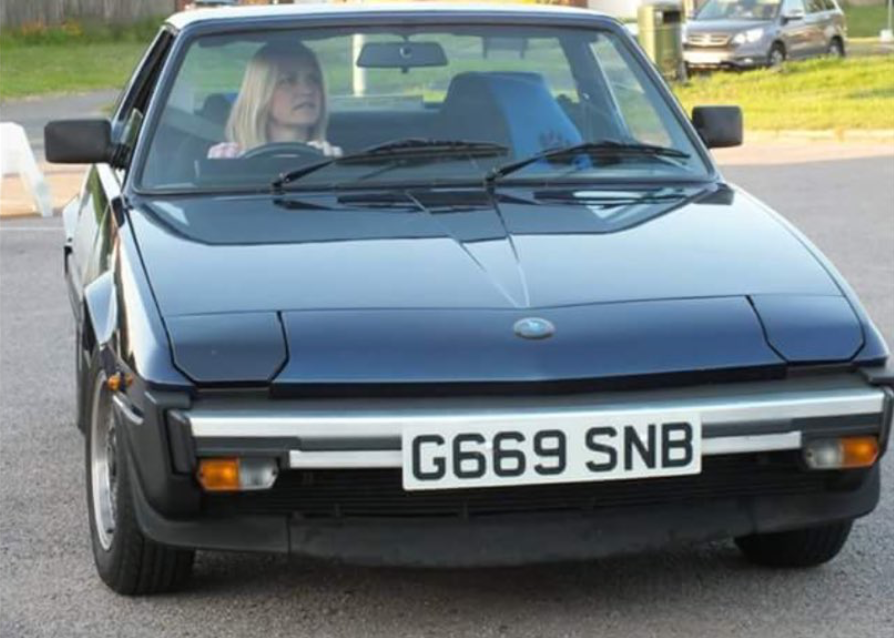 I drove it home and on the way there was a bang from the engine and I couldn't drive in anything other than third gear. I later found out there was a bolt in the gear box that had been lose since it was built and this finally came off on the M1 whilst I was driving it home… oh joy! Anyway we managed to get it home. A reconditioned box was ordered and fitted and that was the only big job I've had to have done on it since (touch wood). That was nearly 16 years ago.
In 2003 I moved home to East Anglia and used my Gran Finale as my daily driver. I kept it garaged and up until about two years ago, only taxed it for six months of the year, if at all. Then I had financial problems so I put the x19 away in the garage on SORN.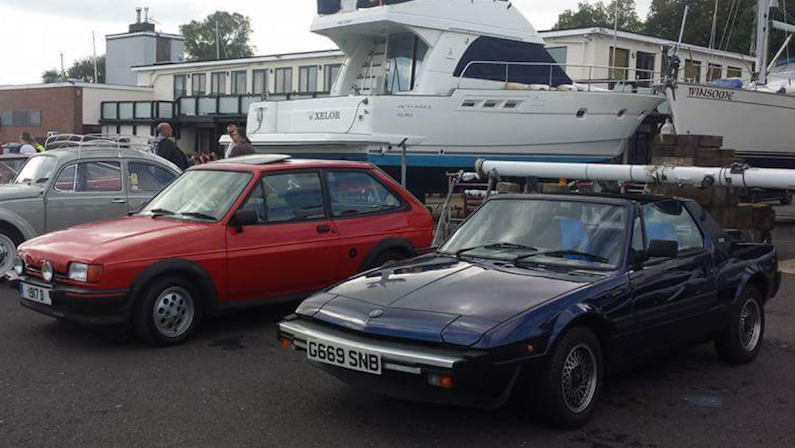 Then in 2013 I heard about Classic Car Day and I wondered whether my car would still start and possibly go. After putting on a new battery and making sure everything looked ok (another mechanic friend helpfully checked everything over for me) she started first time, even the lights worked (I had never had to replace a bulb). I managed to get it through its MOT, the breaks were a little spongy but everything worked ok! I spent six months falling in love with it all over again. It has been out every summer since.
In November 2016 I went to the Classic Car Show at the NEC and showed the guys on the Fiat x19 stand some pictures of my car. If it looks like that then you need to show it I was told. I laughed and said you never know, I may see you here next year!
It took some persuading but I signed up for my first show, a small one at West Suffolk College in Bury St Edmunds. I then joined a local Facebook page called East Coast Retros (ECR) and went to their breakfast meet up on Easter Sunday in April 2017. My X was greeted with lots of enthusiasm and I met some lovely people. I had got the bug.
I signed up to show my X on ECR stands at various shows through the year in Suffolk and joined in with a Twitter group run by Lancaster Insurance on a Thursday evening called "Classic Car Hour". I usually read what others put and didn't really get involved but, in September, when talk turned to the Classic Car Show at the NEC in November, I piped up about wanting to take my X but no room on the X1/9 stand so would probably just be in the car park. Anyway, one person asked for some photos and a short back story as there was possibly something available. I duly sent this over and was offered a place on a stand, the Pride of Ownership stand, no less! What a surprise and how chuffed was I! I thought about it for about 2 seconds before accepting, not thinking about logistics or that it would be the longest trip my X had made since my original drive back from Manchester.
I went to the garage on the morning ready to go to Birmingham, started my X but saw smoke coming from the engine bay. I turned her off and opened the cover; there were flames, only small ones but they started to get a bit bigger. Without thinking I tried blowing the flames out. They were about a foot out of the engine but eventually the flames went out – I could see my spark plug leads were fire damaged and also the fuel filter, there was a green wire that was completely burnt through. I thought all hope of getting to the NEC was lost. I phoned a couple of people and one suggested getting the RAC out for their opinion so I phoned them up in tears.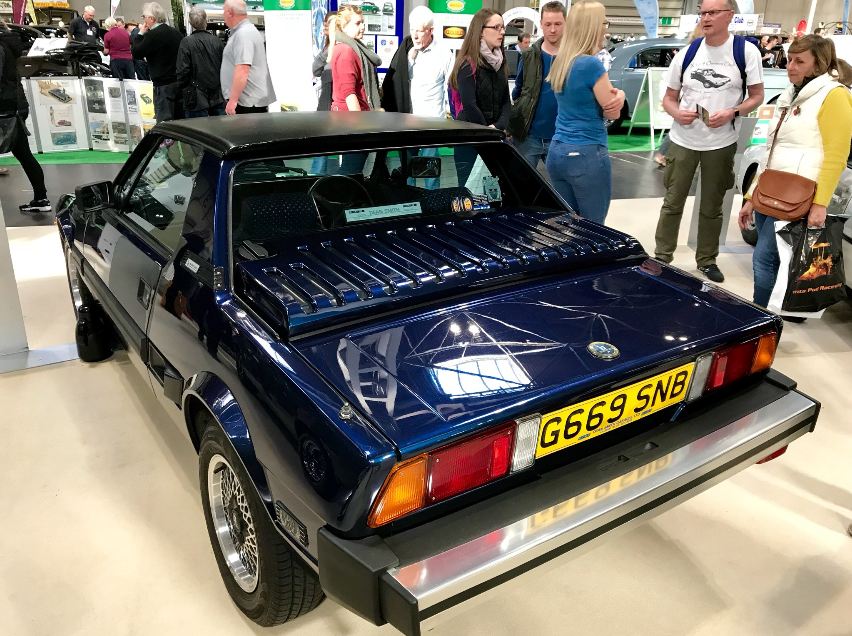 After everything was checked the RAC man went to his van, got some insulating tape out and taped up the offending wire. Basically the dip stick had shorted with the live feed to the distributor, which had been rubbing against something for a while and become exposed. He told me to get the filter and leads replaced and make a proper fix of the wire when I got back but, other than that, I was good to go… So off I went! What an amazing weekend it was. I didn't win any prizes but I made loads of friends and I was at the NEC Classic Car Show with my Bertone x19 Gran Finale! It was a great feeling!
I'm back out showing my Bertone x19 again this year and it has just passed 30k miles which is a nice milestone.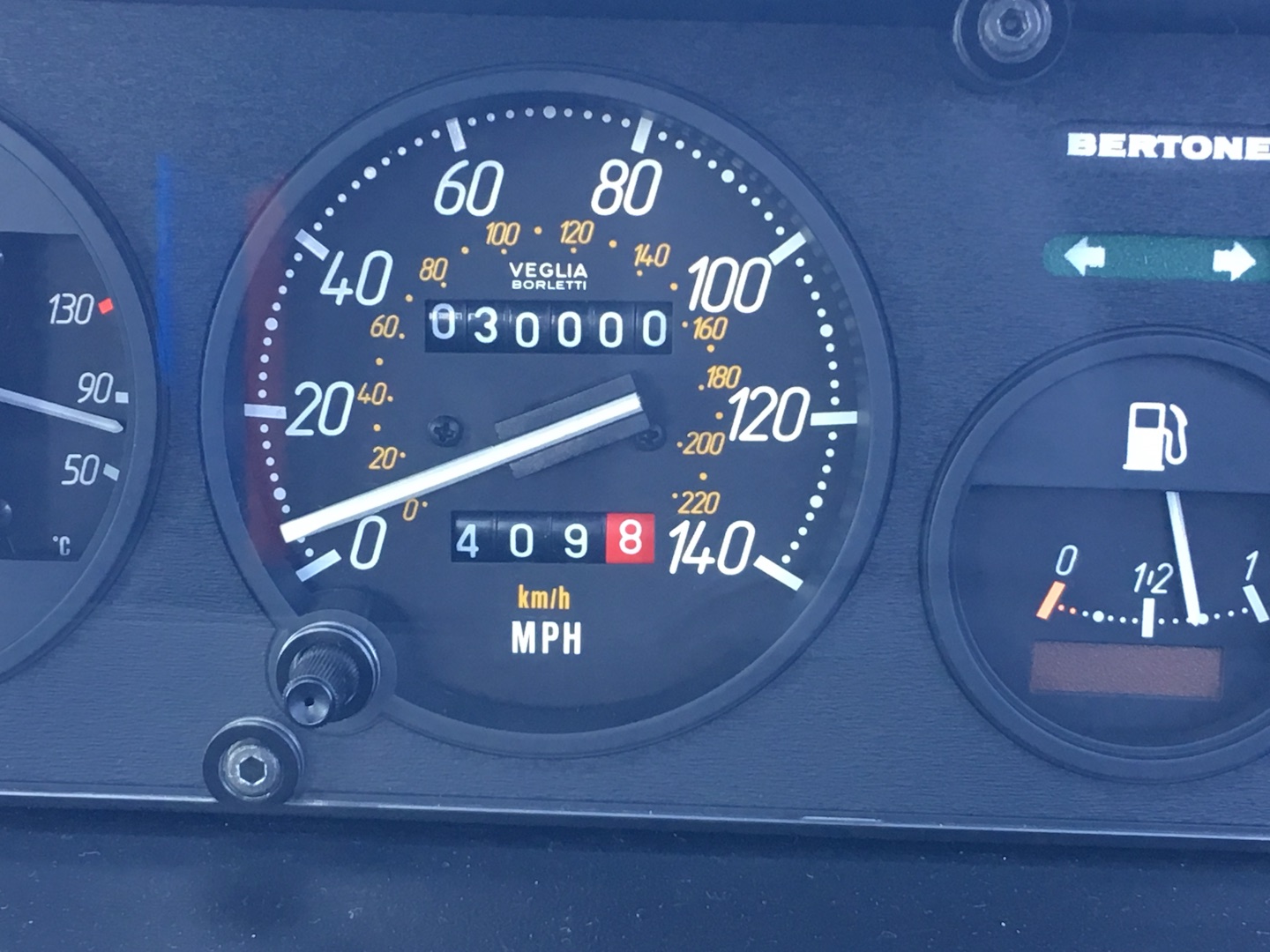 I got the wire fault fixed and apart from being a little temperamental (sticky starter motor), it is still putting the biggest smile on my face after all these years. Did I say I loved my Fiat x19? Maybe a couple of times!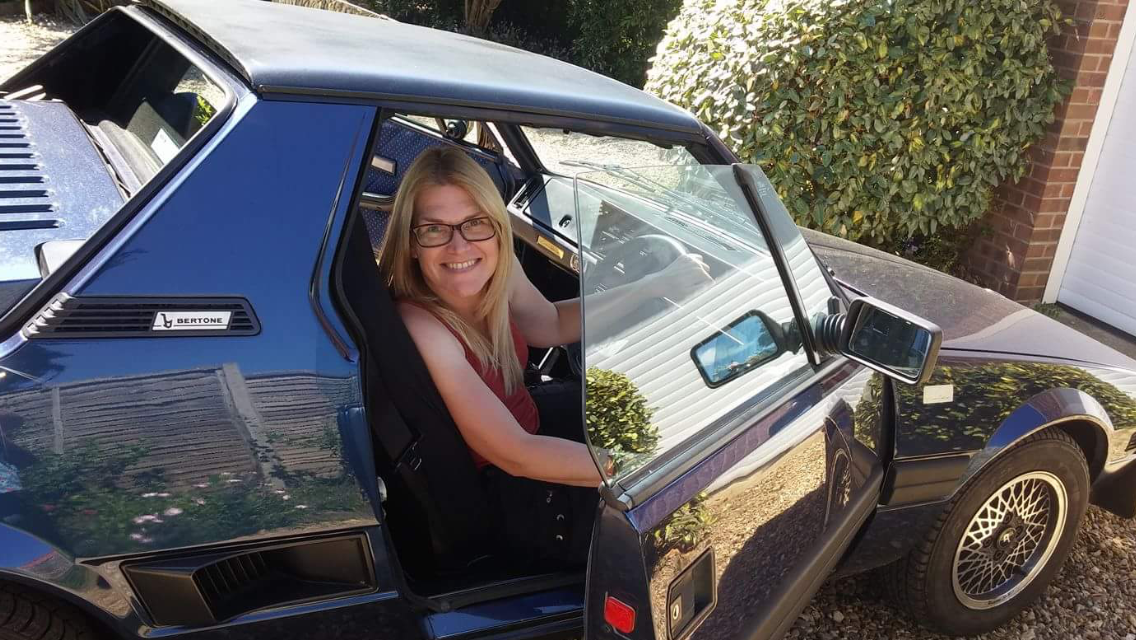 Thanks to Claire for sharing her Fiat x19 story. If you have a classic car story you want to share get in touch.