Launched in 1966 at the Geneva Motor Show, the Isuzu 117 Coupe was designed by Giorgetto Giugiaro who was one of the first Italian stylists to design a Japanese car. The attractive luxury sports coupe was based around the Isuzu Florian sedan and small scale production began in 1968. It featured a 1.6L 120BHP twin cam engine which came from the Isuzu Bellett GT-R. A four speed gearbox was standard. The early cars were hand built with leather interiors, wooden dashboards and a wooden Nardi-style steering wheel.
This, along with the Bellet GT-R made the 117 Coupe expensive to produce, which affected early sales. In 1970 Bosch fuel injection was added which was followed by a cheaper 1.8L 115BHP single cam engine in 1971. By 1974 the 1.8L engine became standard and was offered with or without fuel injection. Single cam and twin cam versions were also available. Despite low sales for its early models, the 117 Coupe was actually a popular car for Isuzu with over 80,000 produced. Production of the Isuzu 117 Coupe continued until 1981 when it was replaced by the Isuzu Piazza.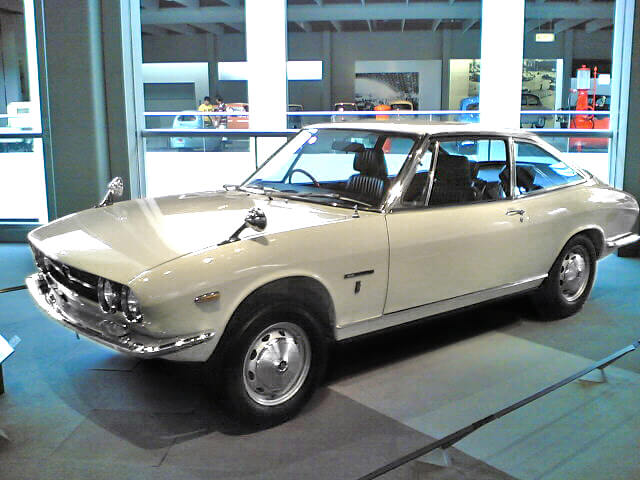 The Isuzu 117 Coupe we have spotted for sale is a 1975 model with the 1.8L single cam engine and a four speed manual gearbox. Said to have been imported from Japan to Wales in 2008, the car was restored in 2011. This work included rust repairs and a respray. Described as being mechanically sound with no oil leaks and with original working air condition, it has covered 212,000km (roughly 131,000 miles). The seller states the interior is flawless with the exception of a burn on the rear seat and a crack on a trim panel. New tyres have been fitted and the car has covered a few thousand kilometres since its restoration in 2011. Since then the car has moved to Finland where it is currently located.
Isuzu are well known for their trucks and jeeps but less so for their cars, especially in the UK. Interestingly Isuzu's first cars were based on Hillman's, which they built under license in the 1960s. When the Isuzu 117 Coupe came along in 1966, they had already proved very capable of building their own sports coupes. The very quick Isuzu Bellet GT-R was proof of that.
Using Giugiaro to design the 117 Coupe was also a clever move. He produced a very attractive GT car. There are hints of Fiat Dino in the design, in particular with the twin headlights, long bonnet and sweeping rear profile. Its likeness is hardly surprising really as Giugiaro was also responsible for the Fiat Dino Coupe.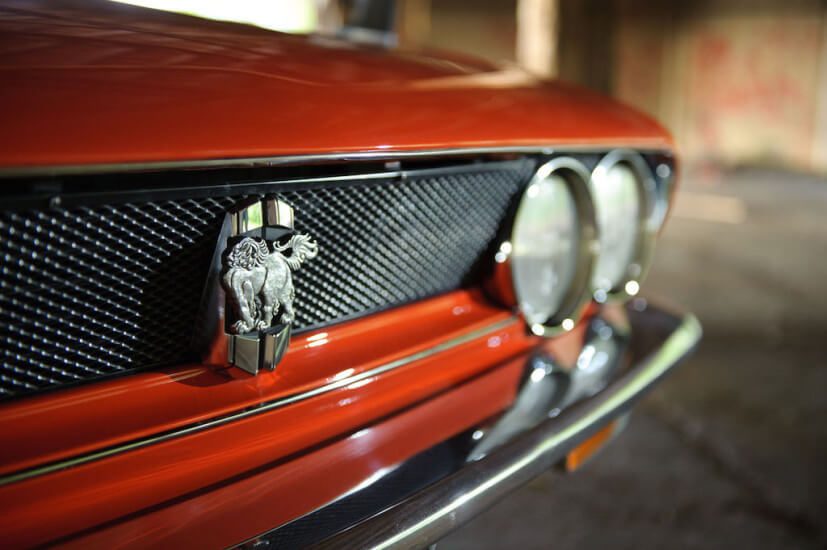 This 117 Coupe looks very smart in red and is set off very nicely by the Cromodora wheels. While they are not the cars standard rims, they work well and further add to the Dino look. The forward mounted wing mirrors are classic 1960s/1970s Japanese GT car. And we love the round headlights and metal grill. Later models switched to square headlights, but we prefer the more classic round style. The rest of the exterior presents well. The rear bumper does have a small scrape and we think it could do with re-chroming. But apart from that it all looks very presentable.
The interior is in very good condition indeed. By 1975 Isuzu was no longer fitting wooden dashboards in an effort to reduce costs. Instead they used a metal and plastic dash combination. We actually like the metal dash. It is simple but functional. And the plastics are more in keeping with the period. The Nardi like steering wheel echoes the style seen on Alfa Romeo's of the same period which further adds to the classic look. The front seats very look good and the air conditioning unit is an unexpected bonus. It is a shame about the rear seat cigarette burn and the crack in the rear side panel. It should be possible to rectify these however. The cars head lining has a few marks and looks a bit dusty but is otherwise presentable.
The engine bay looks presentable and it appears to be running its original twin Hitachi SU style carbs. We don't know much about these engines but wonder if its possible to tune them further. One thing we would check is whether the engine was refurbed during the restoration in 2011. With 135,000+ miles, it may need a check.
The underside of the car looks very good too. Despite their sporting looks, the 117 Coupes double wishbone suspension and live rear axle suspension was more suited to comfortable cruising than attacking tight bends at speed. The rear colour coded and body moulded mud flaps appear to be a later addition.
We really like this Isuzu 117 Coupe. It is one of the most interesting Japanese GT cars we've seen for a while. And it is rare. It would make for a great driver and would no doubt cause much confusion as onlookers try to work out what it is. We'd actually love to take it to a show, park it next to a Fiat Dino, then stand back and compare Giorgetto Giugiaro's two masterpieces. The 117 Coupe may not have the provenance of the Dino or house a Ferrari V6 under the hood. But it looks just as good and is just as rare. If you fancy a trip to Finland, we think this Isuzu 117 Coupe is worth a look.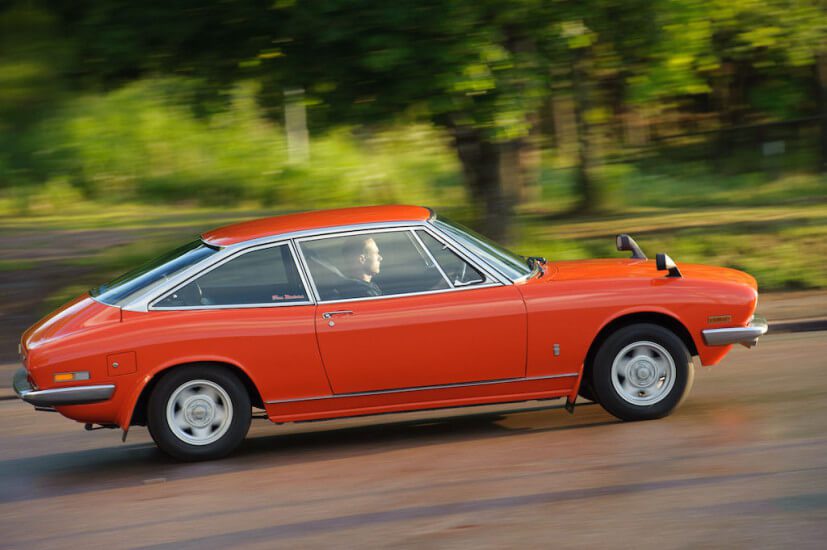 This Isuzu 117 Coupe is offered for sale by Koskin Imports and is located in Tampere, Finland and has an asking price of £15,000 which is open to offers.
More details along with additional photos can be found here on eBay.