We are kicking off our first Market Feature of 2016 with a nice little entry level classic. With classic car prices at an all time high, it is becoming much harder for the enthusiast on a budget to find a nice cheap classic. Which is why we have picked a 1981 Honda Civic.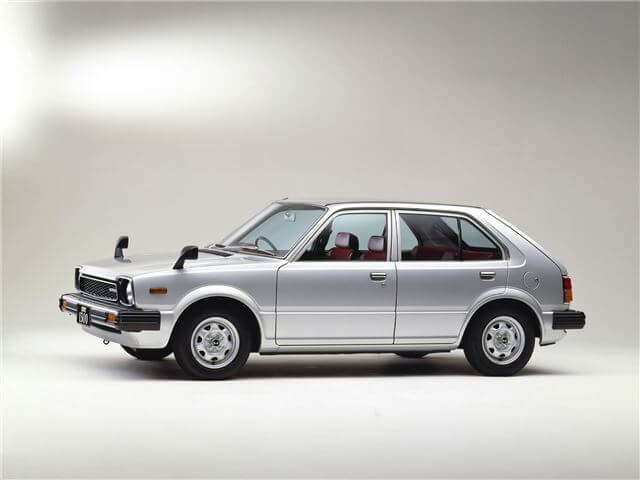 The first generation Honda Civic was launched in 1972 and arrived at just the right time for motorists looking for a compact, reliable and economical car. The Civic supermini was powered by a four cylinder 1169cc engine which produced around 50BHP and was mated to either a four speed manual or Honda's new Hondamatic two speed automatic. Independent suspension was fitted on the front and rear. When the oil crisis of 1973 struck, the Civic's lively yet frugal engine, which could achieve 40mpg on a motorway run, meant it was hugely popular especially in the US.
Building on the success of the first Civic, Honda released the second generation in 1979. Engine capacity jumped to 1335cc with the larger 1488cc "Lean Burn" engine producing 70BHP. A five speed manual was offered for the first time along with a three speed automatic which replaced the Hondamatic transmission. The revamped Civic platform also became the basis for the new Honda Prelude which was also licensed to British Leyland where it became the Triumph Acclaim. Not as successful as its predecessor, production of the second generation Honda Civic ended in 1983 and was replaced by the third generation later that year.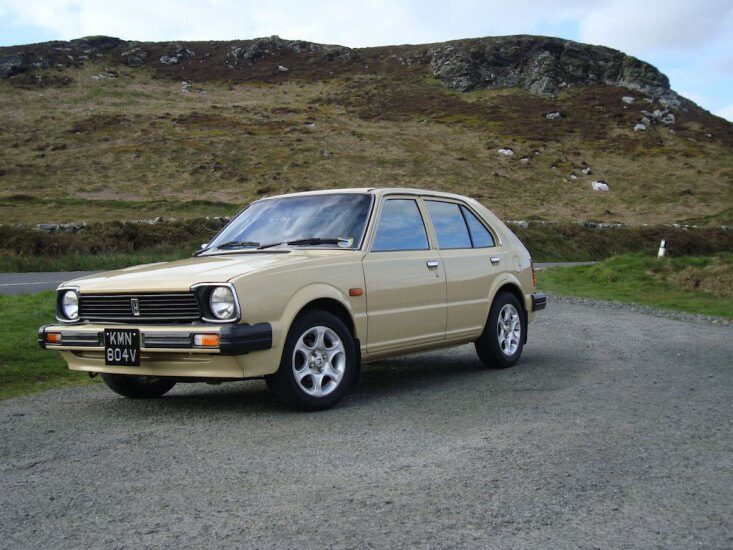 Described as being a Malaysian built car, this 1981 Honda Civic is a second generation model and is fitted with a 1300cc engine. Fitted with a five speed manual box, the seller states it has covered just 51,000 miles. It benefited from a £5,000 restoration in 1999 and a list of invoices details the work carried out, which included a full engine rebuild, new interior, suspension, bumpers and mounts and a body respray. The car was then imported to France and from there it moved to the Isle of Man where it currently resides.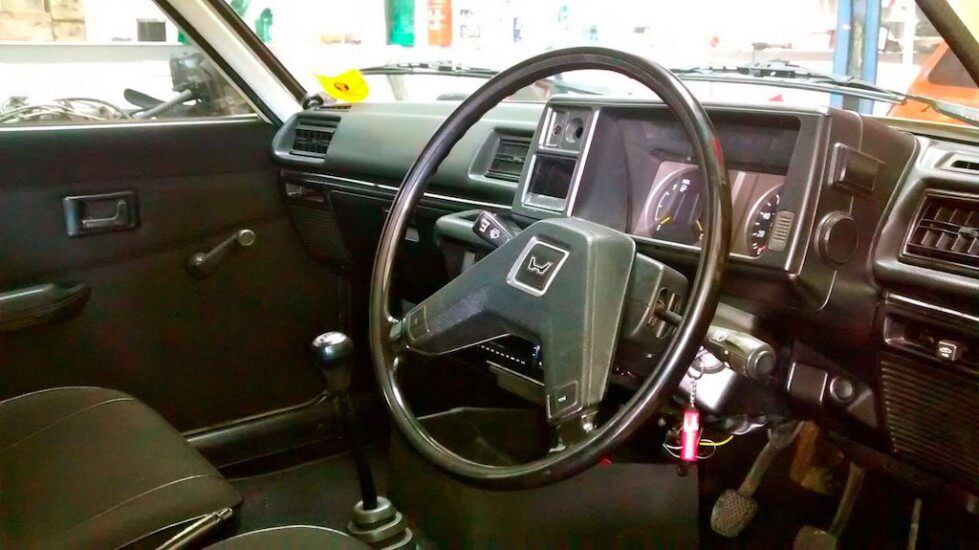 During his period of custodianship, the current owner had some front wing and bumper damage repaired. The car has also benefited from a comprehensive service which included a new ignition cap, rotor arm and HT leads along with a rebuilt carb, K&N filter and a radiator thermo switch.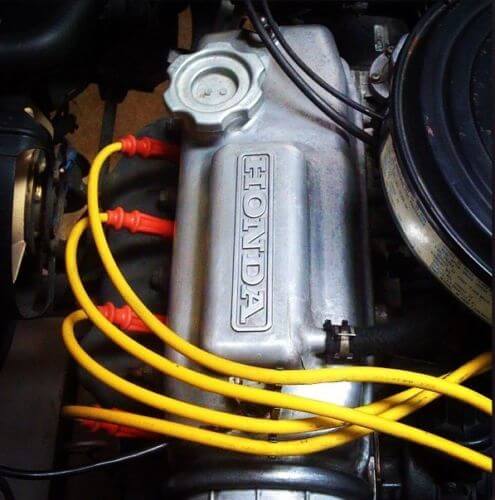 The seller adds that as this is a Malaysian built car, it doesn't have a heater fitted. The controls are apparently present on the dash but the there is no slot for a heater matrix. We expect it should be possible to tastefully retro fit one without damaging the dashboard.
The seller also notes that one wing mirror would benefit from re-chroming and there are two small dents and some stone chips on the drivers door. Apart for these items the car is described as being in very good condition and sits on powder coated steal wheels, though a set of later Honda alloys are included in the sale.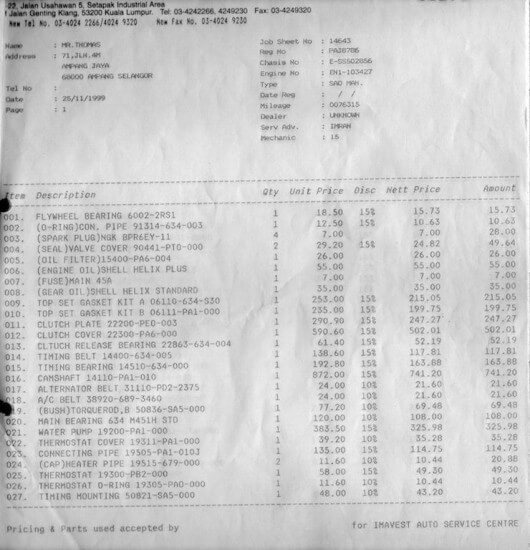 As retro 1980s classic cars go, the Honda Civic is right up there with the best of them. You just don't see them on the roads any more here in the UK. And the fact that this one is a Malaysian market car makes it that little bit more unique. While the second generation Civic was considered less attractive than the first, we actually quite like it. It's Jewish Racing Gold colour certainly makes it stand out, though the photos give the impression it is more lime green than gold.
We also really like the later Honda Prelude alloys. While the steel wheels are more period in look, the alloys also work very well. For a 1981 Civic it does look very fresh indeed. We'd fix the minor cosmetic issues the seller mentioned. We also noticed a kink on the inside of the front bumper, which probably resulted from the earlier mentioned front wing damage. Again nothing major and it should be straightforward to iron out. But apart from that this is a very fresh, clean and tidy looking Civic.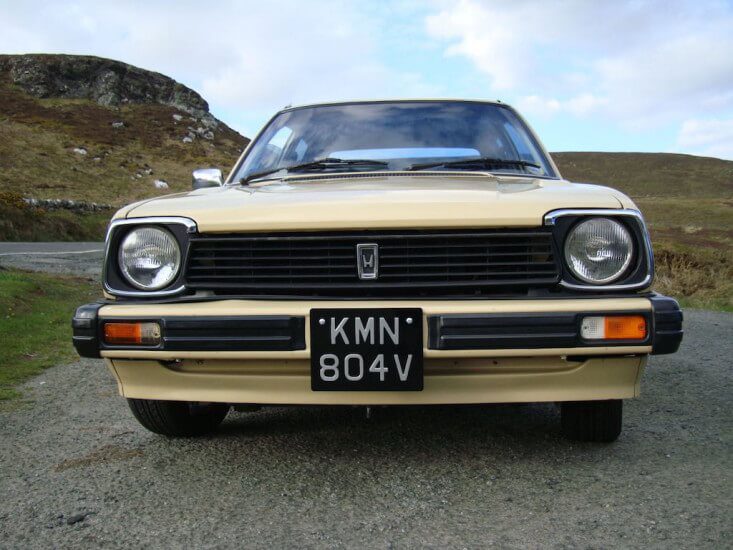 With rising classic car prices, this Honda Civic would make an ideal starter classic for the young enthusiast. Thanks to its Malaysian restoration, all the mechanicals have been refreshed which is a major plus for the new owner. And with five doors, low miles, five speed transmission and a lively 1300cc engine, it would be great a daily driver. Though a heater might be a wise addition.
This Honda Civic is located in Castletown on the Isle of Man and has a Buy it Now price of £1,800 which is open to offers.
More details can be found here on eBay.