The Fiat 850 Spider was launched in 1965 at the Geneva Motorshow. Designed by Bertone, the elegant convertible debuted with a rear mounted water cooled 843cc engine which produced 49BHP. Power was sent to the rear wheels through a four speed transmission and thanks to its independent suspension, the 850 quickly gained a reputation as a light and nimble car.
In 1968 the series one design was given a face lift. The covered headlights were replaced with open ones, giving the car a frog like appearance and the front bumpers were given over riders. The engine was also up-rated to 903cc increasing power to 52BHP. Over 140,000 Fiat 850 Spider's were produced by the time production came to an end in 1973.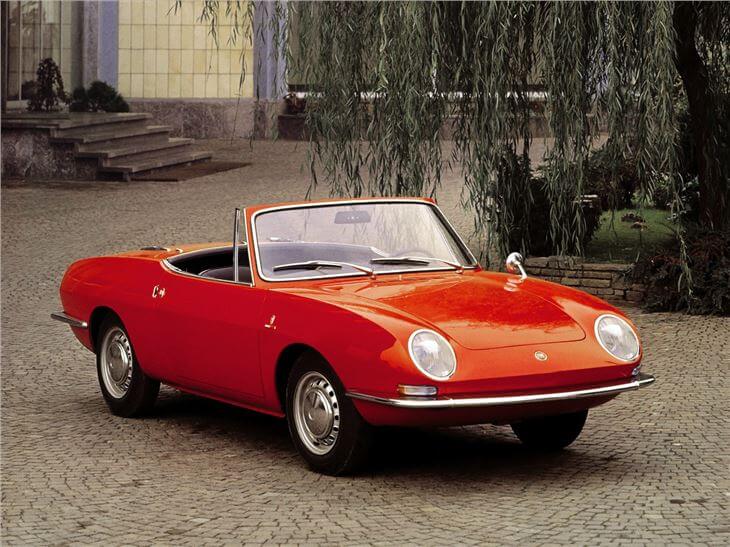 We've come across a 1972 Fiat 850 Spider for sale finished in classic red with a black interior. Said to be an Italian import which is still on its original registration, it is described as being a very solid rust free example that runs and drives. The seller states that the car will be taken for an MOT and put through the UK registration process.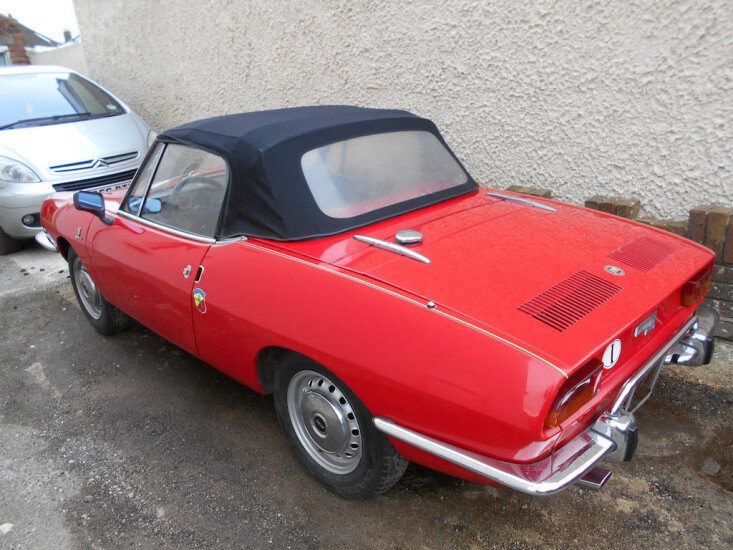 This Fiat 850 Spider looks a nice clean and tidy example. We assume it has been restored in the past judging by the condition. Rust is always this cars major weakness so a careful examination would be prudent. The body does look straight from the photos and all the chrome is present. The hood is also good and just needs some detailing.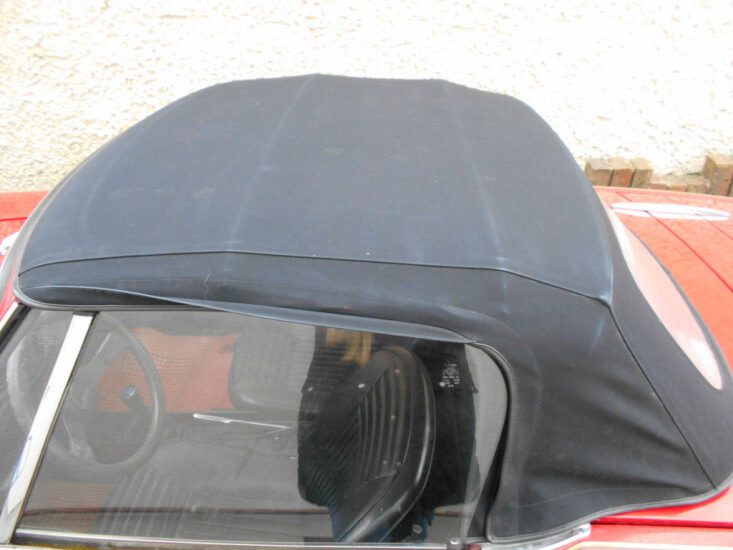 On the inside the cabin looks tidy and in good order. Some repairs are needed to the drivers seat but these look minor. Personally we'd upgrade the steering wheel to a classic wood rimmed Moto Lita one, which would immediately transform the look of the interior. In the front boot the rubber mat has some cracking in it though it should be possible to source a replacement.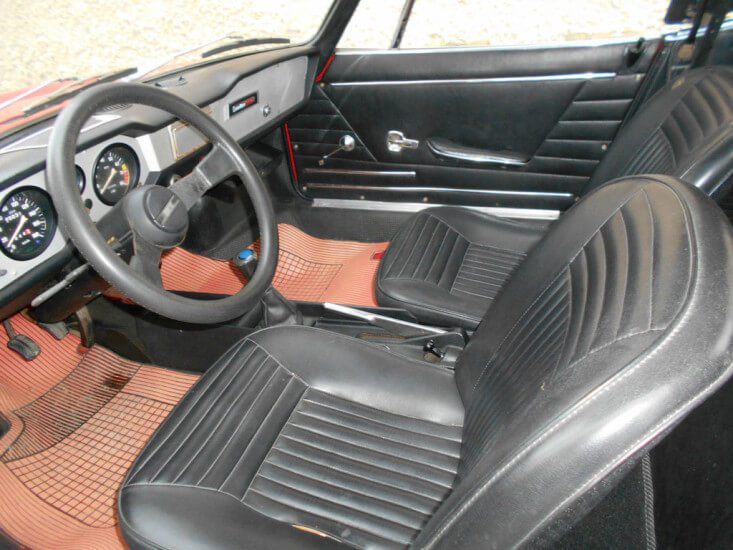 The engine bay looks clean and tidy and we assume it is fitted with the 903cc engine. You can squeeze a little more power out of these units with uprated carbs and a modified exhaust. Which is always an option for the new owner.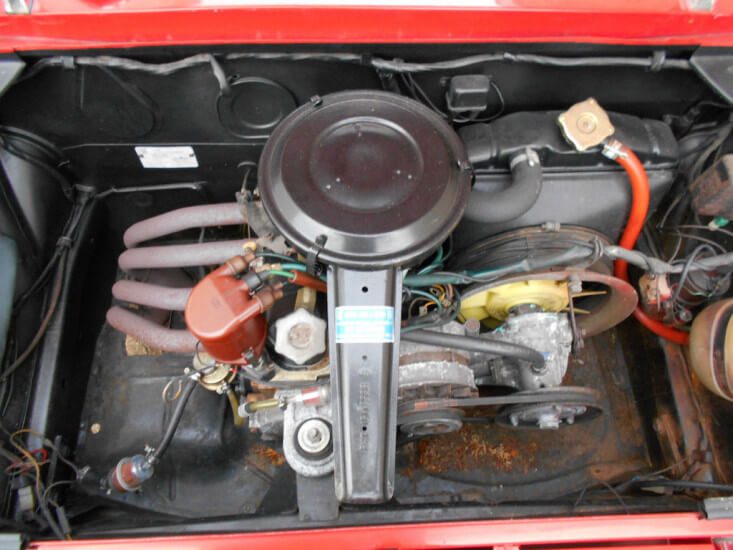 Overall we think this is a nice solid looking example of a late Fiat 850 Spider. With some detailing and fixes to the couple of flaws we spotted in the photos, this Spider could be brought up to a very good standard. While we prefer the more pure lines of the Series One 850, we still like the later Spider's. They have a certain cute charm to them and are real head turners.
Added to that they have a reputation for being great little drivers. As the Spider's were fitted with a sports exhaust as standard and were usually tuned a bit better than the Berlina's, they put out a little more horsepower. Which can make a big difference in a small little convertible.
Personally we'd give this car a good detail, fit a Moto Lita steering wheel, replace the wing mirror with an earlier chrome example, add some Campagnolo alloys and tweak the engine for a little more power. We think this one would be an ideal project to work on now and have ready for the summer.
This Fiat 850 Spider is located in Polegate East Sussex and has an asking price of £7,500 which is open to offers.
More details can be found here on eBay.
Check out this wonderful 1967 Fiat 850 Spider Series 1 in our Market Picks