The rise in popularity of classics in the past ten years, along with the dramatic rise in prices, has lead to increased demand for replica classic cars. Generally frowned upon by purists, many replicas started life as Toyota MR2's only to be turned into poor imitations of a Ferrari Dino or Magnum PI's crime fighting stallion. While the image of replica classics have often been tainted by these types of builds, there are some very highly skilled craftsmen out there who are taking replicas to the next level. And one such noted recreation is the Chuck Beck Porsche 904 GTS Carrera.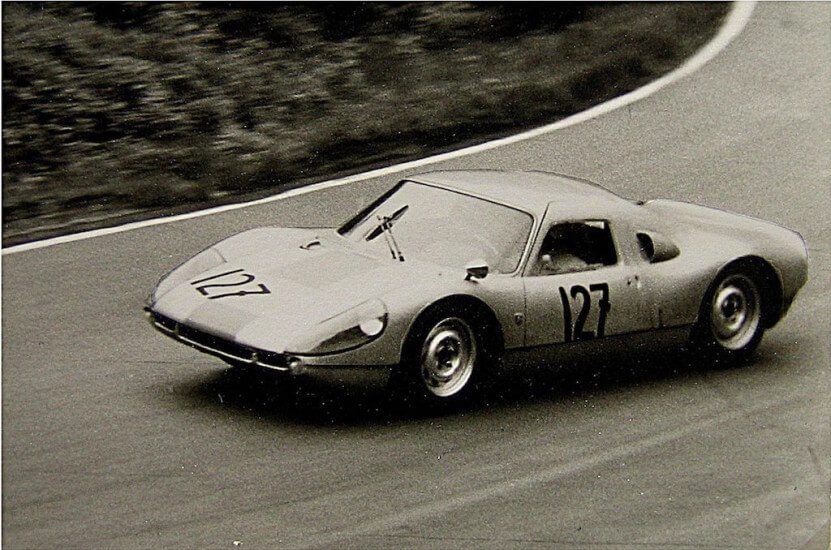 A very rare car in the UK, this recreation that we have spotted for sale is said to have covered just 965 miles since its construction. It is finished in silver with a black leather interior and is fitted with a Porsche 901 dog leg gearbox and a low mile 1992 Porsche 964 Carrera 2 3.6ltr engine. The seller also adds that the car is fitted with a Parrot bluetooth kit.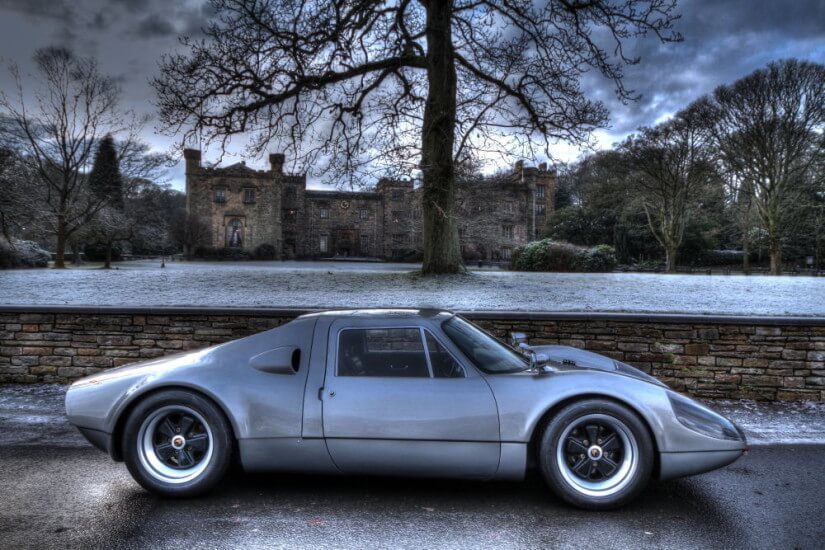 Hand built by noted Porsche replica builder Chuck Beck, the Porsche 904 GTS Carrera Evocation is a modern take on the legendary 904 series that proved very successful on the racing scene for Porsche in the 1960s. Production of the radical 904 GTS began in 1963 with just 100 cars constructed to meet homologation requirements for the FIA Group 3 GT series. The new lightweight racer broke many traditions for the German outfit and was their first car to have a fibreglass body and a box frame chassis.
Designed by Ferdinand A Porsche, grandson of the companies founder, the 904 had a mid engine layout which utilised the Type 547 1.6ltr and the Type 587/3 2.0ltr DOHC Carrera four-cylinder engines. Thanks to its mid engine configuration and light weight body and chassis, the Porsche 904 GTS Carrera was superbly balanced and went on to great success on the track. In its inaugural season in 1964 it won the prototype class in the Targa Florio in Sicily and went on to achieve wins at Spa, Sebring and Le Man to name just a few.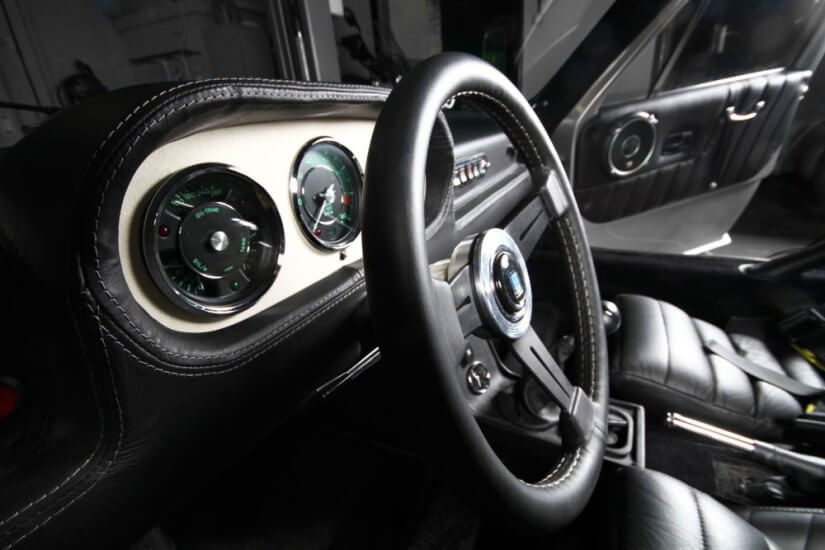 As a result of the 904's success, demand for the impressive racer was very high and remains so today, making it highly sought after by collectors. A genuine 1965 Porsche 904 GTS Carrera sold at RM Auctions Arizona January 2015 sale for an impressive $1,650,000. Well out of the reach of most Porsche fans. Which is where Chuck Beck comes in. Based in Atlanta Georgia, Chuck Beck has had a long history of building reproductions of the Porsche 356 and 500. Production of his 904 replica first began in 1983 and his company now offers custom builds for clients. The replica follows the tradition of the original racer with a fibreglass body and a steel box chassis.
Powertrain options include a Porsche 1.9ltr Boxer 180BHP engine and the more powerful 3.1ltr Boxer 275BHP engine, mated to a five speed transmission. Thanks to the light weight construction and a curb weight of 1,740 lbs, the 3.1ltr setup is apparently good for 0-60 in 3.6 seconds! Impressive stuff! The car can be built to the clients specifications which include an optional full roll cage, a must have for anyone planning to race their 904 replica.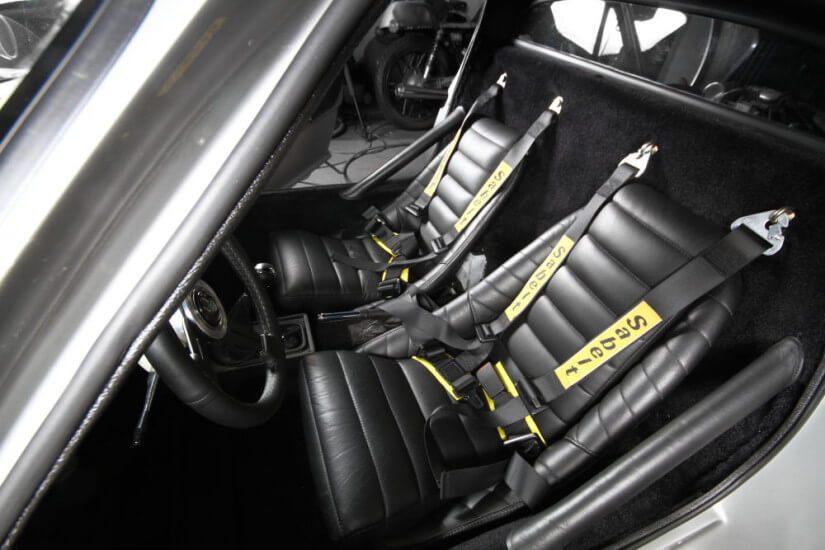 The Porsche 904 GTS Carrera is one of Porsche's most beautiful designs ever. We absolutely love them, especially in silver. It gives the cars curvaceous lines a more heavy and purposeful look. With Becks prices estimated at $60,000 plus the customer supplied 911 drive train, the Beck Porsche 904 GTS Carrera Evocation is by no means cheap. But it comes at a fraction of the cost an original 904. And lets face it, we'd feel a lot more comfortable blasting a Beck 904 around a race track than a period example worth over $1m. With the seller asking £86,995, we think it is priced relatively well considering the build cost of a new Beck 904. And by the time you factor in shipping costs and import duties you could just about break even.
The advantage with this car is its UK location, rarity and the fact it is fitted with the more powerful 3.6ltr flat six. We bet this 904 replica is a load of fun to drive, especially with that mid mounted flat six roaring behind your head. While it is a lot more expensive than your average Toyota MR2/Ferrari Dino replica build, the Beck 904 looks like a wonderfully engineered, modern take on a historic classic. It is one replica we wouldn't mind being seen driving around in that's for sure!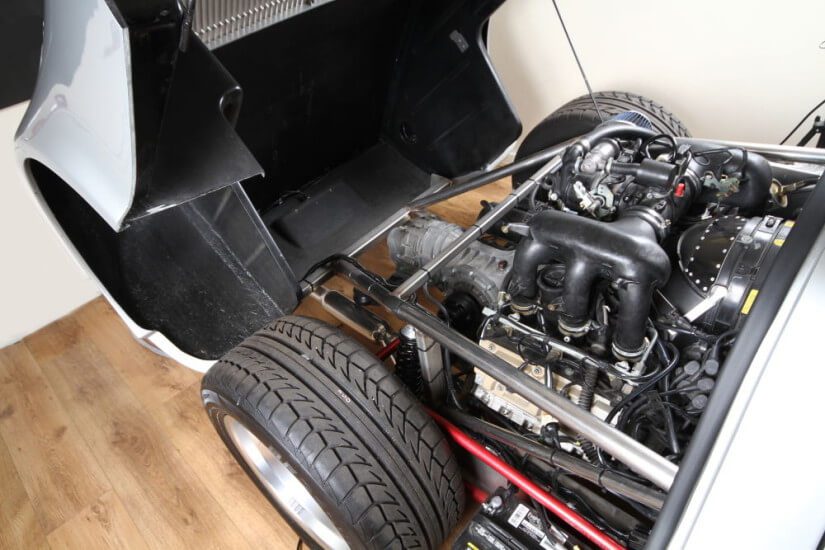 This Porsche 904 GTS Carrera is located in Nelson, Lancashire and has an asking price of £86,995.
More details can be found here on eBay.
More information on Chuck Beck's 904 Evocation can be found here.