It's been a while since the last Market Picks feature on Take to the Road (I've been so busy on other car projects lately) and as the weekend is almost upon us, I thought I'd go for something a bit cool and a bit special. And that is a 1972 De Tomaso Pantera.
Now I'm no stranger to the De Tomaso Pantera and last year I was very lucky to get the chance to drive one (if you haven't seen my review film yet, here it is again). It's a car that's been on my list for a very long time and as my first ever driving review film car, it couldn't have been better. So yes I would be stating the obvious that I have a bit of a soft spot for the Italian/American supercar.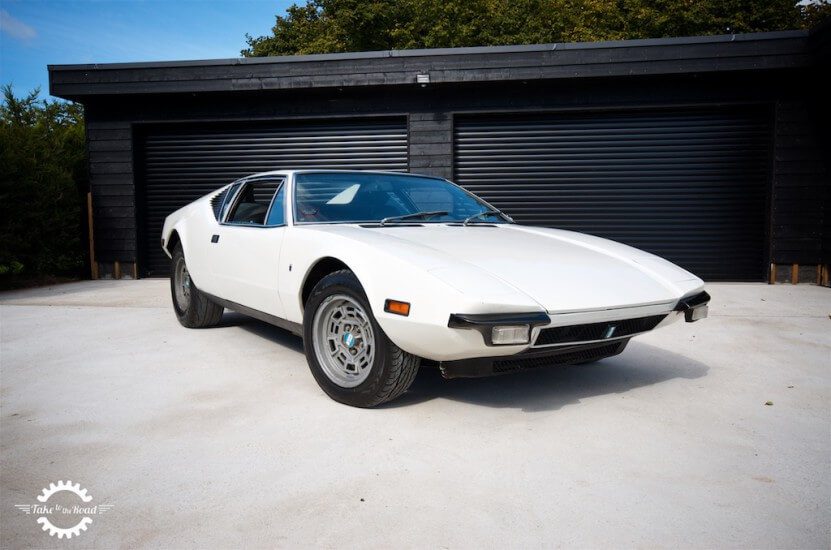 For me the De Tomaso Pantera is one of the all time great classic era supercars/muscle cars. It combines Italian style with American V8 muscle and it is this package that makes the whole car pretty awesome. The wedge profile looks sharp and aggressive and the tried and trusted Ford Cleveland 35 V8 adds bags of torque. And of course there's that noise which is just epic. Now that doesn't mean its all perfect. It is a De Tomaso after all which means build quality is not always the best. They are cramped inside and driving a Pantera is also a bit of a work out. So you do get a little bit hot in the cabin. Plus there is the slight issue of the throttle pedal being positioned very close to the transmission tunnel. Basically you don't drive one of these wearing a pear of workman's boots. Despite these niggles, for me the Pantera is still a special car. It looks awesome and is huge fun to drive. And every time I see one for sale, I check my bank balance and cry a little. That doesn't stop me from looking however. Which leads me on to this rather nice 1972 example for todays Market Pick.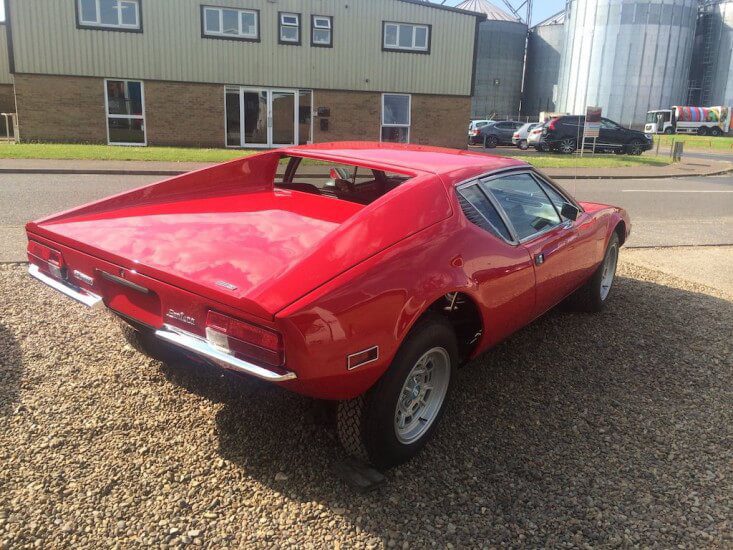 This particular Pantera caught my eye as it an early 1972 model with the flat engine cover/deck lid, which makes it quite rare. Later models were revised with a slight raised centre line ridge running down the middle of the engine cover. To the untrained eye it is not immediately noticeable but for Pantera fans and collectors it is an important detail.
It is also what is often dubbed as a "pre Lusso" or "pre L" Pantera, lusso being Italian for luxury. Lusso model Pantera's were released in 1972 but some examples built in late 1971 were released in early 1972, making them "pre Lusso" models. You can get a headache trying to work out all the different Pantera variants (De Tomaso changed their minds a lot), so I won't get too picky on the details.
The seller states that this particular car was rescued from a barn in Florida where it had sat since 1983. It has apparently covered just 13,300 warranted miles from new which is remarkably low for a Pantera.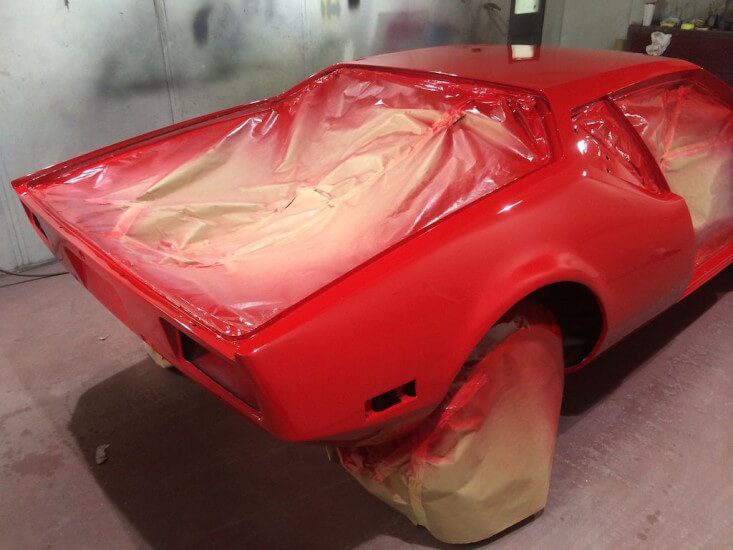 The car is currently in the final stages of restoration and is described as being original and matching numbers. The body work has been taken back to bare metal and resprayed and the suspension has been refurbished.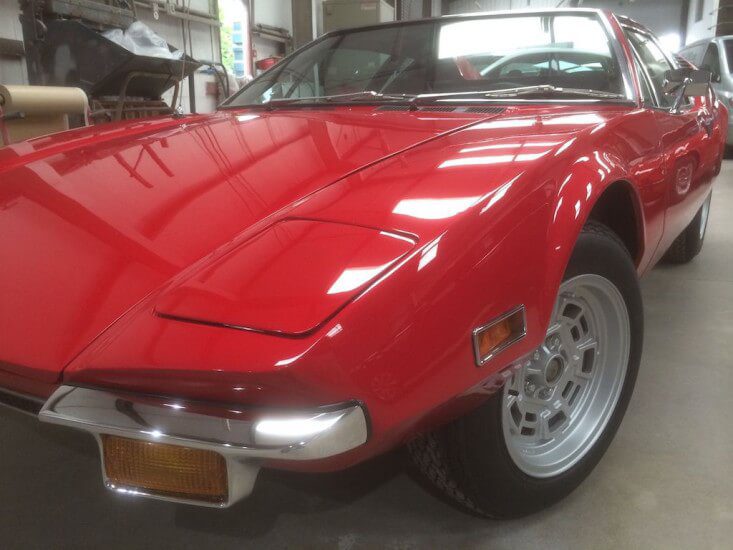 The classic slim line bumpers, which really suit the car, have been re-chromed. Some fans prefer these style bumpers over the later and larger safety impact bumpers which had to be fitted to the cars back in the day.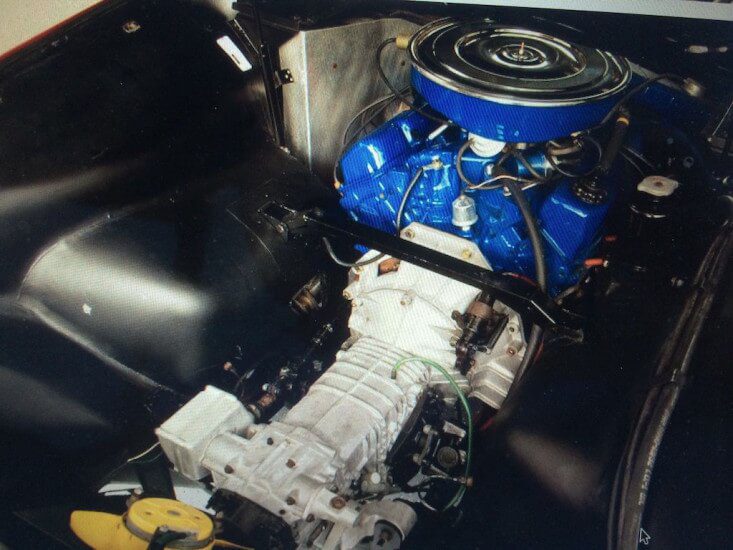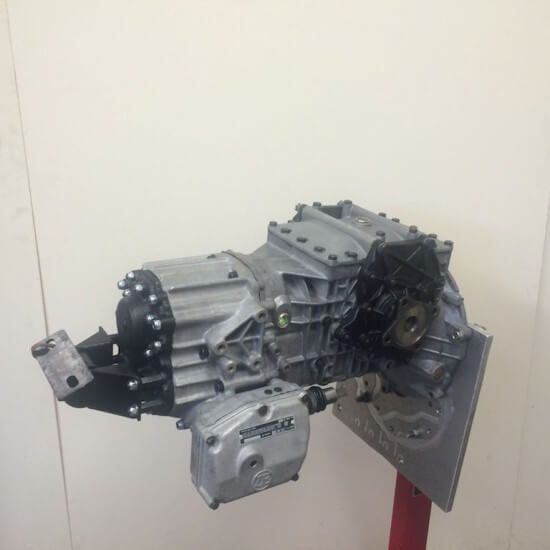 The engine has been checked over and has the correct Ford factory blue paint. The rather substantial ZF gearbox has also had an overhaul.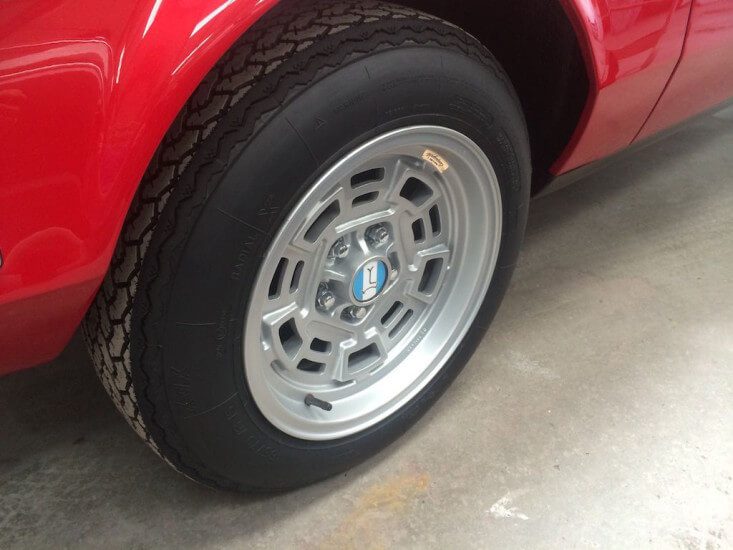 The original Campagnolo alloys have been refurbished and are shod with new WXW tyres. The seller also states that the original interior was in excellent condition with only the carpets needing replacing.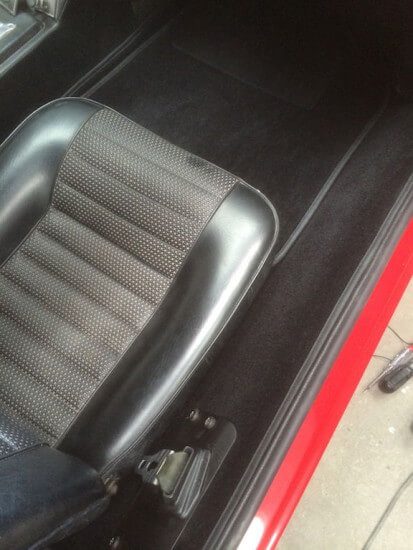 For me this Pantera ticks all the boxes. It looks stunning in red with the original " pre L" chrome bumpers and refurbished stock alloys setting the car off very nicely. While it is not quite finished yet, what I do like about this restoration, basing it purely on the photos and the listing details, is the fact that the seller is putting the car back to how it was. So many Pantera's have been modified and changed over the years, making it much harder to find an original unmolested example.
When completed this should be one of the nicest and most original De Tomaso Pantera's in the country. Oh and don't forget that Cleveland V8…

 its hard not too after driving one!
De Tomaso Pantera prices have been rising steadily for a while, pulled along by the much rarer De Tomaso Mangusta (which the seller incidentally also has and is also selling, as a restoration project). This Pantera has a Buy It Now price of £85,000 which is open to offers. I think the seller has priced this fairly, especially for a restored De Tomaso.
More details on this 1972 De Tomaso Pantera can be found here on eBay