RM Sotheby's has consigned a very rare 1921 Alfa Romeo G1 for their 19th annual Arizona sale. Taking place on 18-19 January 2017 at the Arizona Biltmore in Phoenix, this special sale will offer a unique collection of automobiles. Entitled "A Century of Sports Cars", the no reserve sale includes a selection of eleven cars from a private California collector. And one of these cars is the oldest known Alfa Romeos, a 1921 G1.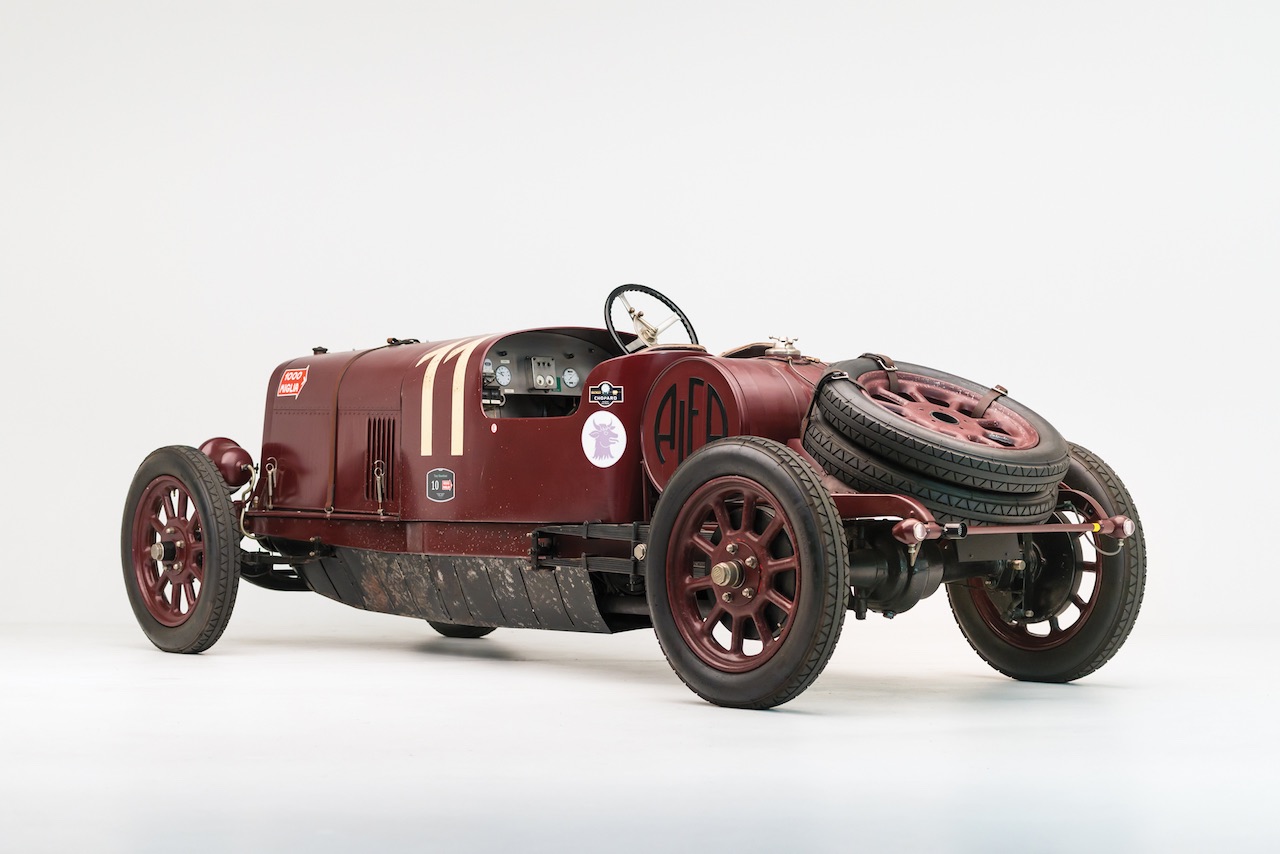 The very first model produced by the newly formed partnership between A.L.F.A. (Anonima Lombarda Fabbrica Automobili) and entrepreneur Nicola Romeo, was the G1. Intended to compete with its American and British luxury contemporaries, the G1 was Alfa Romeo's first six-cylinder model. It boasted the company's largest engine capacity to date, with a 6.3ltr, 70BHp straight six engine. However, due to high fuel costs and road taxes at the time only 52 were built. This includes two prototypes.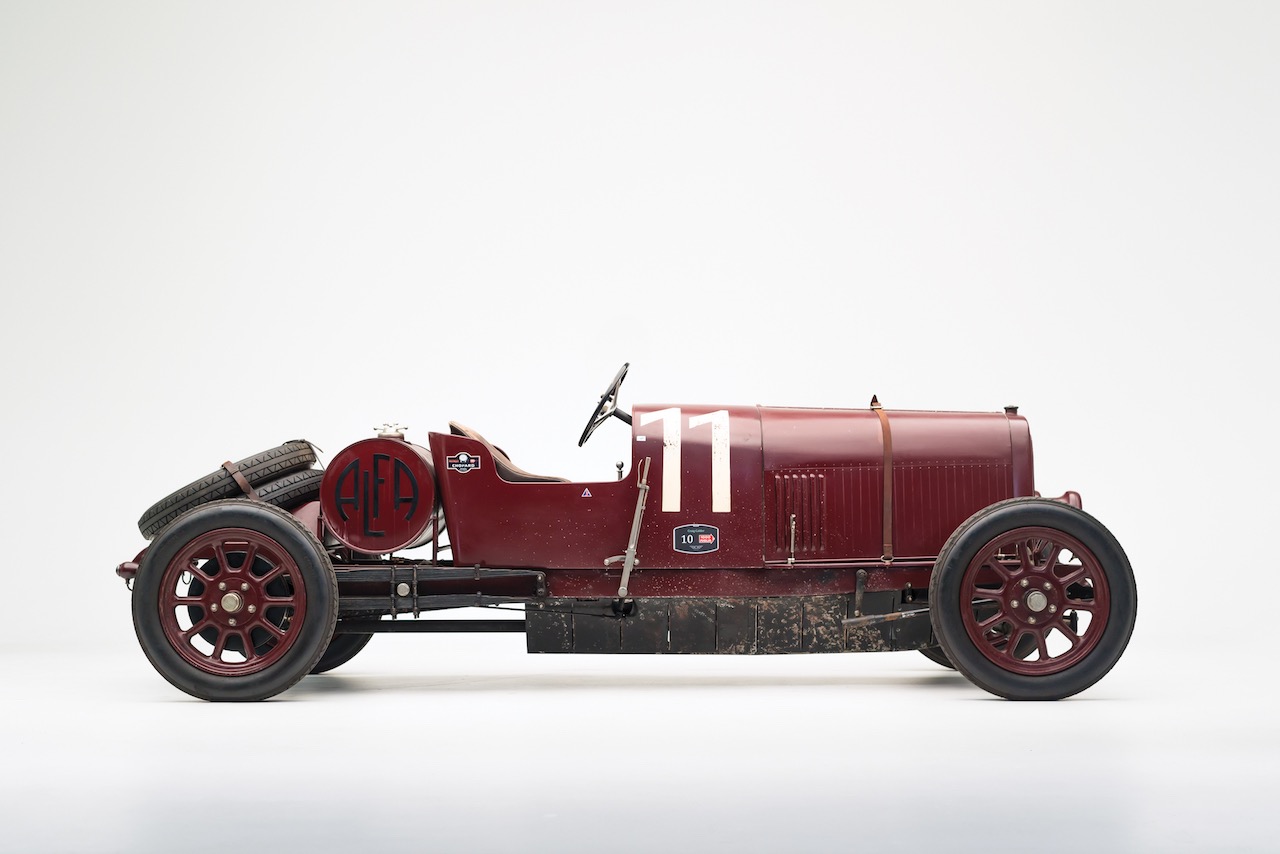 The 1921 Alfa Romeo G1 offered in Arizona, chassis no. 6018, is one of the earliest known examples. It was delivered new to Australia, with its original owner placing the car into storage early on in its life. Interestingly almost all examples of the G1 were sold to Australia. It remained in storage for more than two decades until it was discovered on a farm in the late 1940s. The the G1 was then hidden away once again until 1965 when it was acquired by Alfa Romeo enthusiast Ross Flewell-Smith.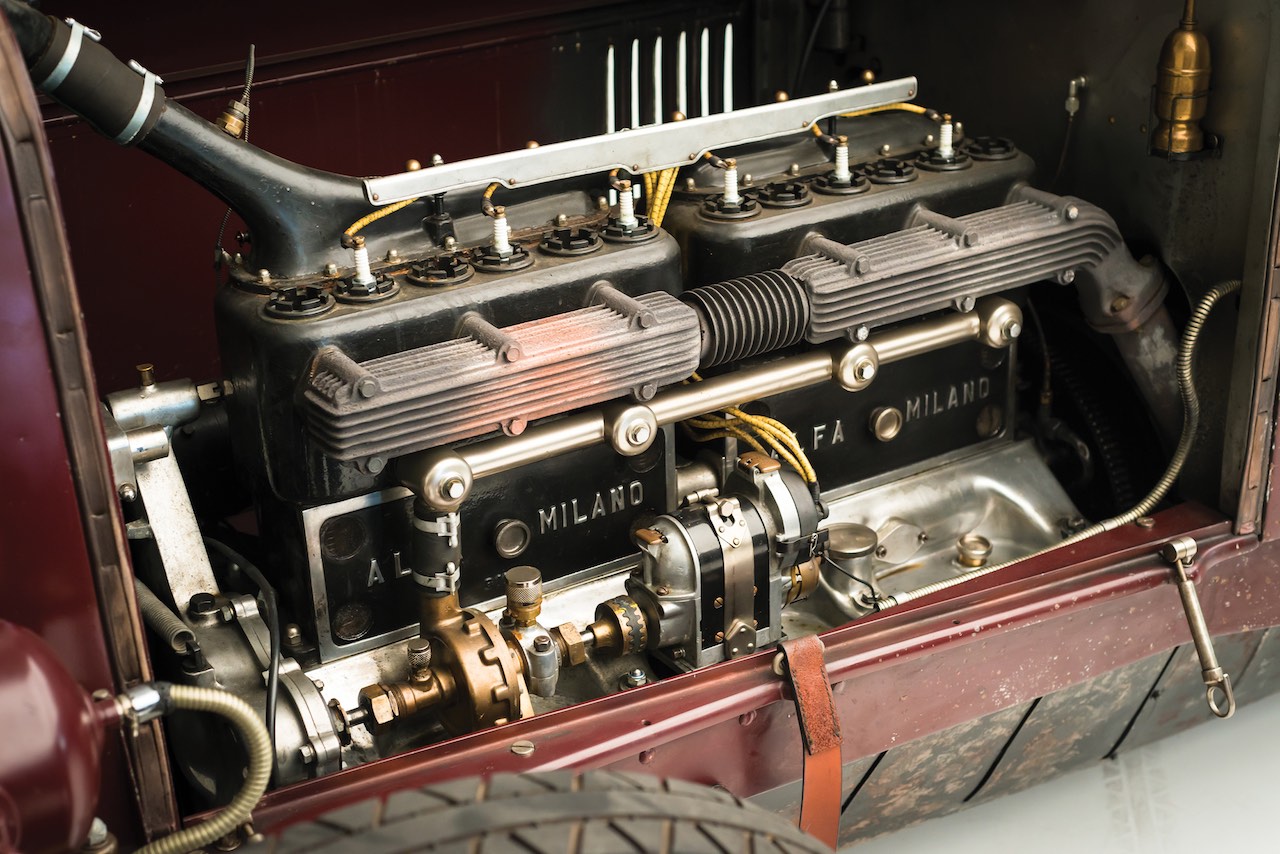 The G1 was painstakingly restored by Flewell-Smith in the 1970s and once again in the early 2000s by Neville Crichton. The G1 has won twice at the Pebble Beach Concours d'Elegance, most recently in 2013.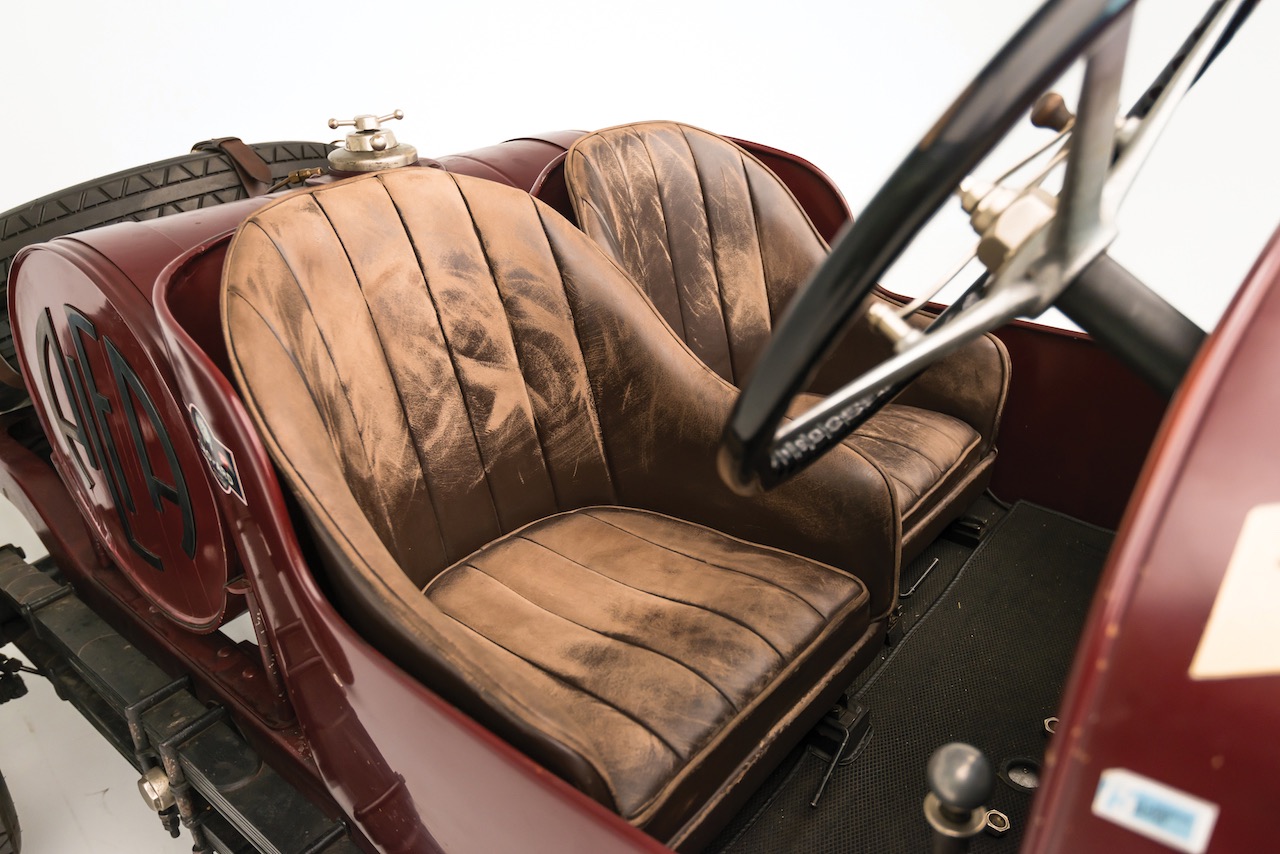 It has participated successfully in numerous events, including the 2014 Mille Miglia, and the 2017 75th Goodwood Members Meeting. It was also had the honor pf being displayed at Museo Enzo Ferrari in 2015.
Entirely event-ready, the G1 is the oldest running and driving Alfa Romeo. This 1921 Alfa Romeo G1 is the only complete G1 in existence today and is a testament to the legacy of Nicola Romeo. Chassis number 6018 is a fantastic opportunity to acquire the earliest piece of Alfa Romeo history.  More details of this rare car can be found on the RM Sotheby's website. (Auction estimate is available upon request from RM Sotheby's).
Article Source RM Sotheby's
More Photos of the Alfa Romeo G1