A 1964 Jaguar Series 1 4.2 E-type Roadster that crashed at Snetterton Race Circuit in 1965 and was then left unfixed for over 40 years, is to be restored by E-Type UK.
This Series 1 Roadster left the factory in December 1964 and was purchased by Yorkshire millionaire and racing driver Tom Casson of Barkisland Hall. Considered a young playboy with a reputation for speed and run ins with the law, the former Japanese prisoner of war was twice married to actress Audrey Hesketh.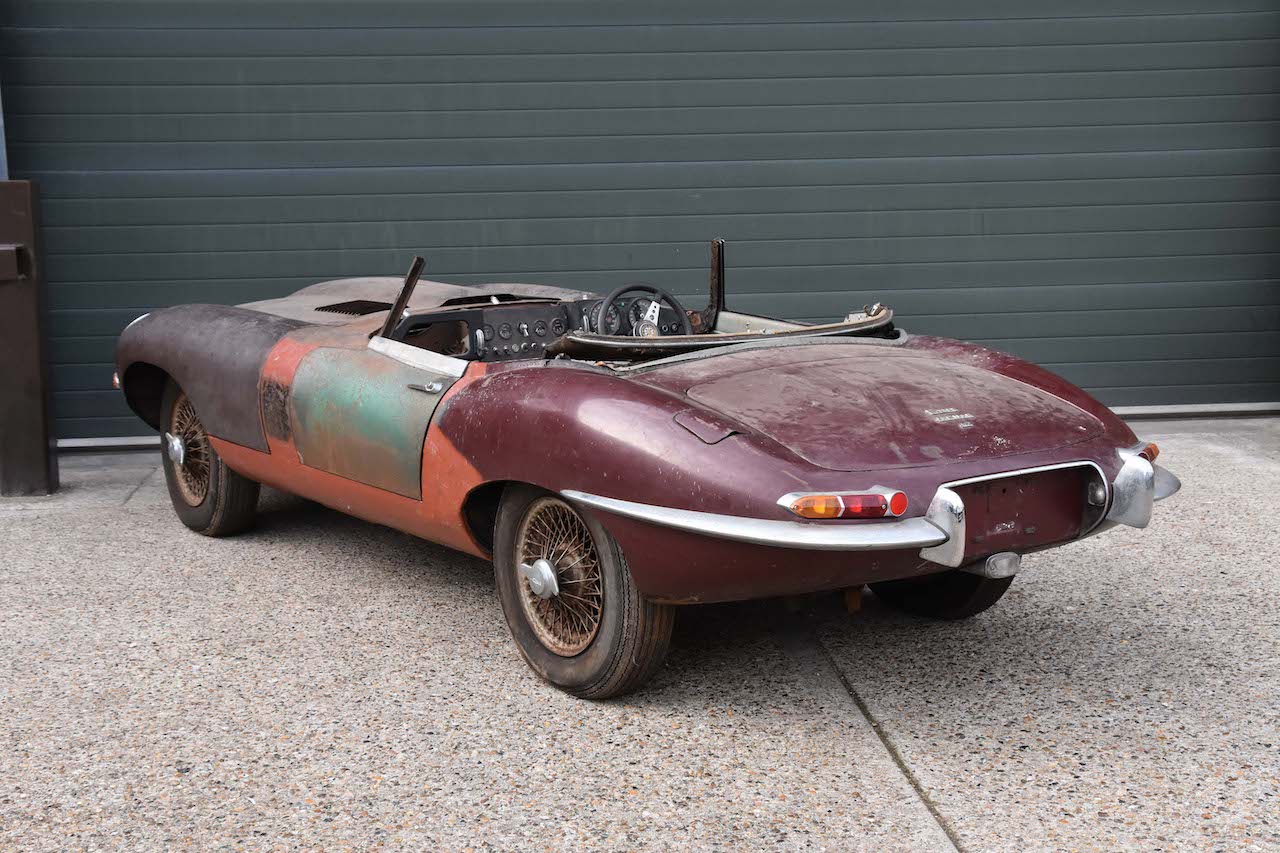 He entered his new E-type at a race at Snetterton Race Circuit just three months after it left the factory, where it would later crash at high speed into a tyre wall with Casson at the wheel.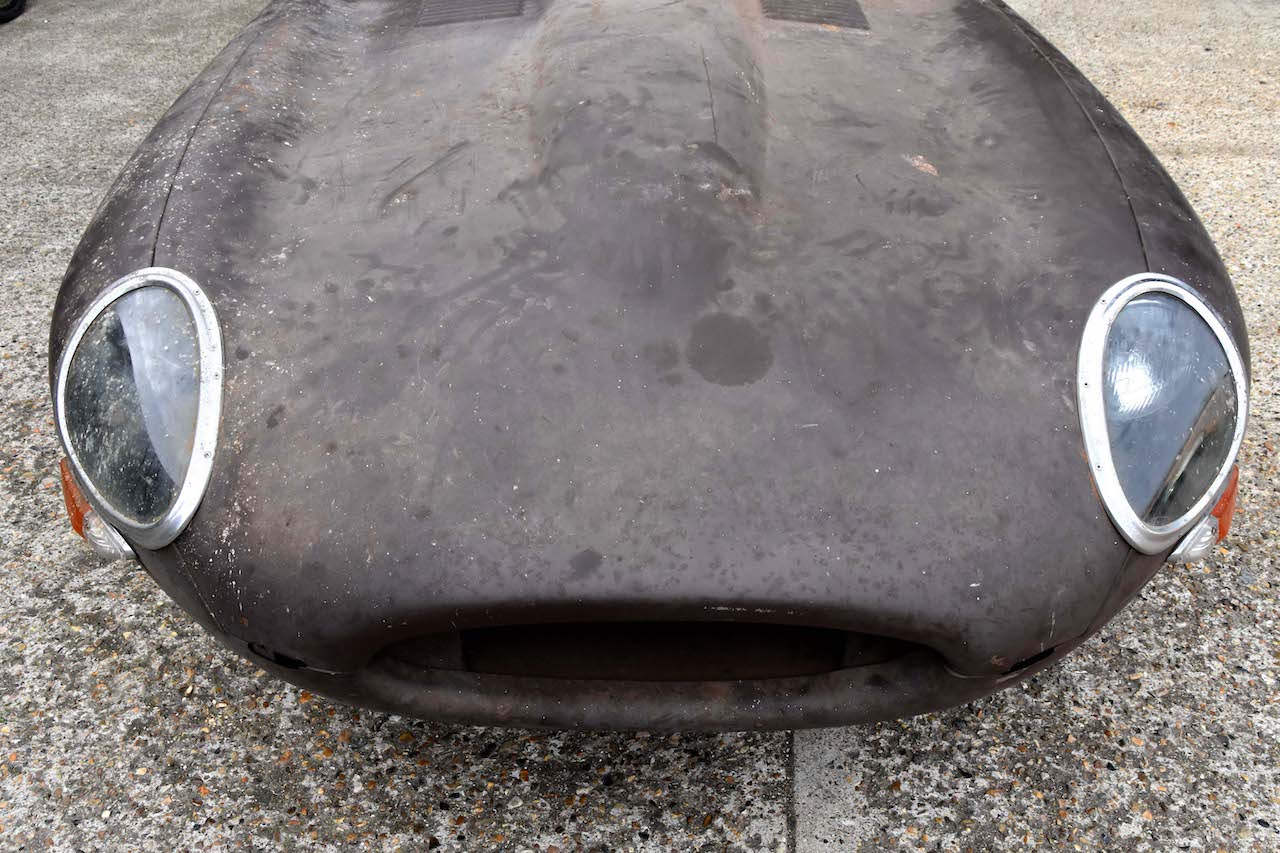 Fortunately for the E-type, the damage it sustained was largely cosmetic, suffering a side impact that caused damage to numerous body panels. However the majority of its mechanical components survived intact.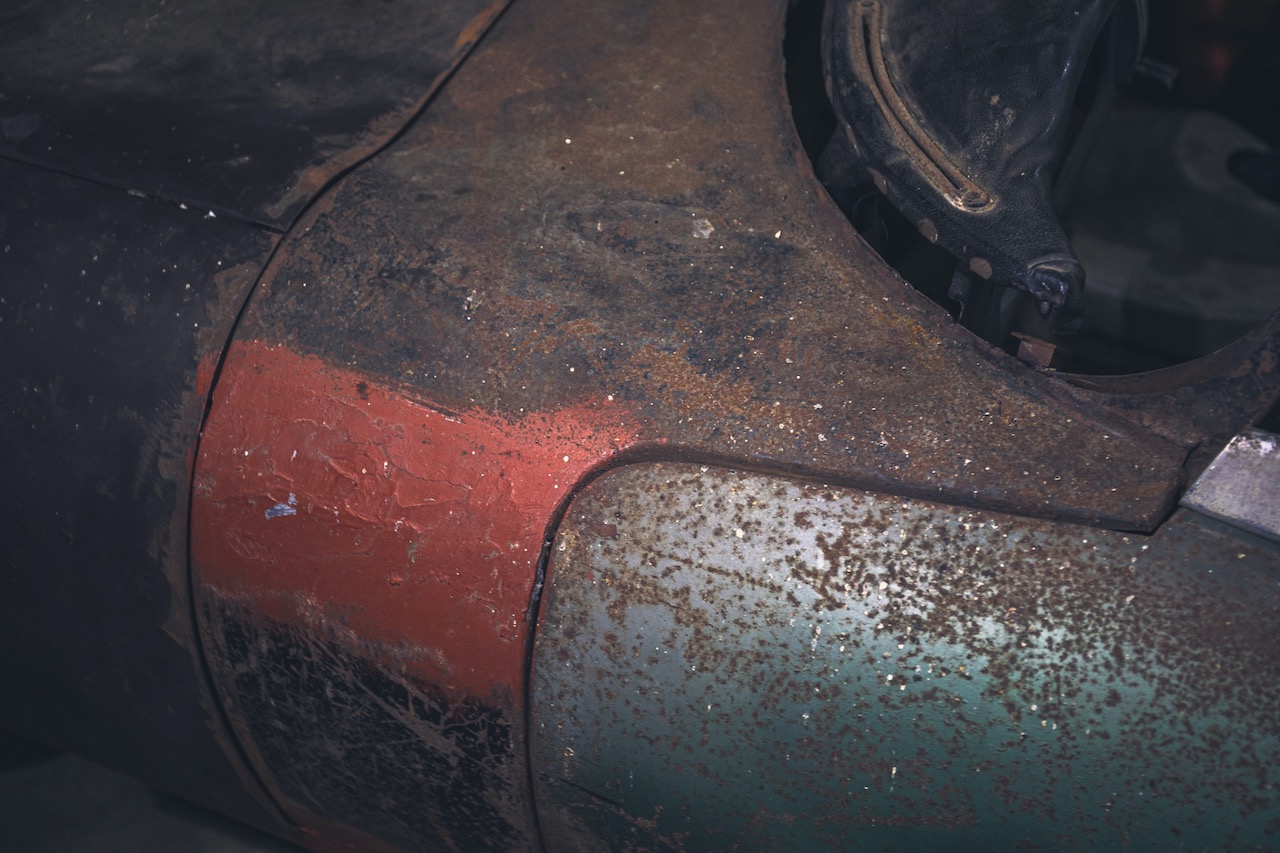 Remarkably the E-type was never repaired after the crash, with Casson later selling the car in its broken state in 1966.  It had covered just 2,805 miles.
The new owner kept the crash damaged E-type for 40 years, during which time it didn't turn a wheel. Cosmetic repairs were carried out however, with a much-need new door, floor pan, rear wing, sill, and bonnet fitted. Further repairs and restoration didn't transpire for the unlucky roadster, its condition seemingly frozen in time.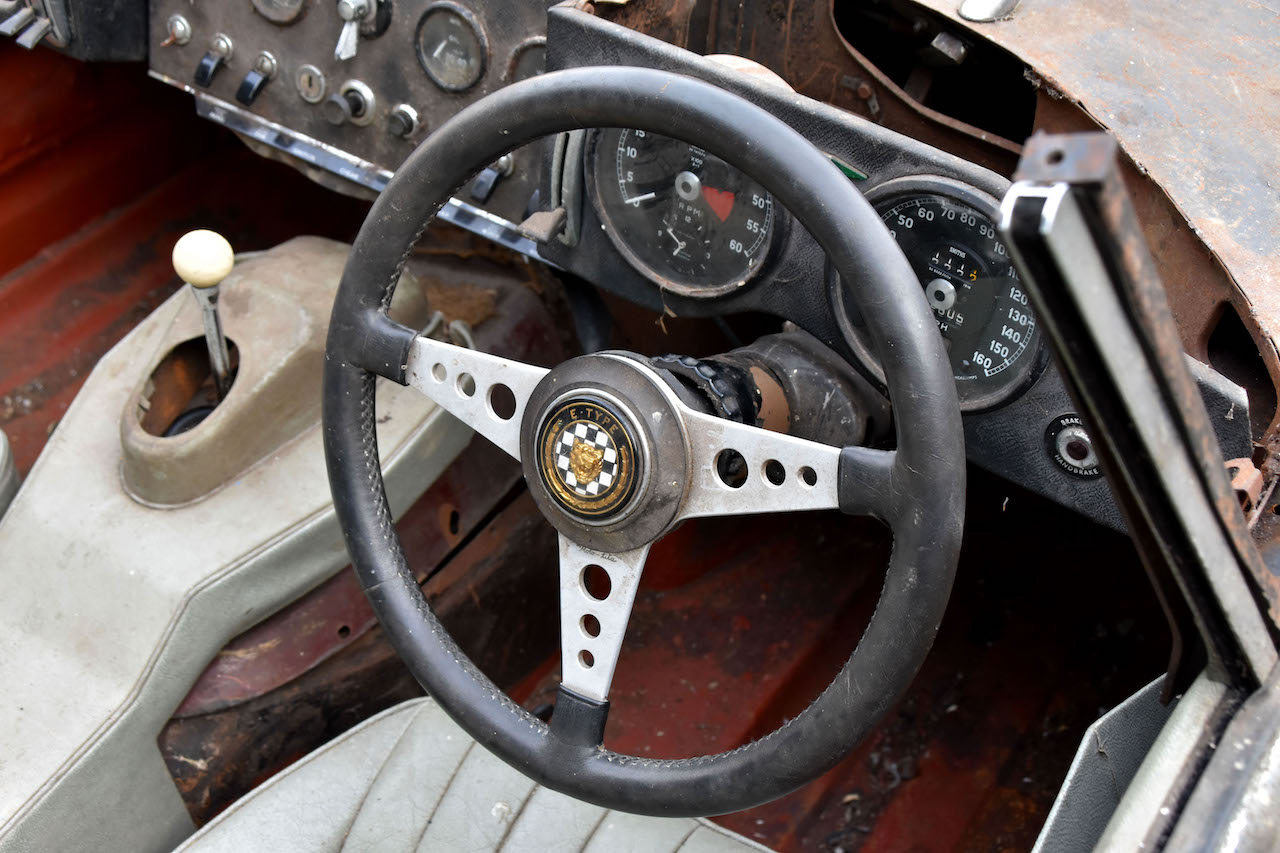 The jinxed E-type was recently sold at Silverstone Auctions, still in its unrestored state and bearing the patina of a car that had been left to gather dust, albeit in a state of time capsule preservation.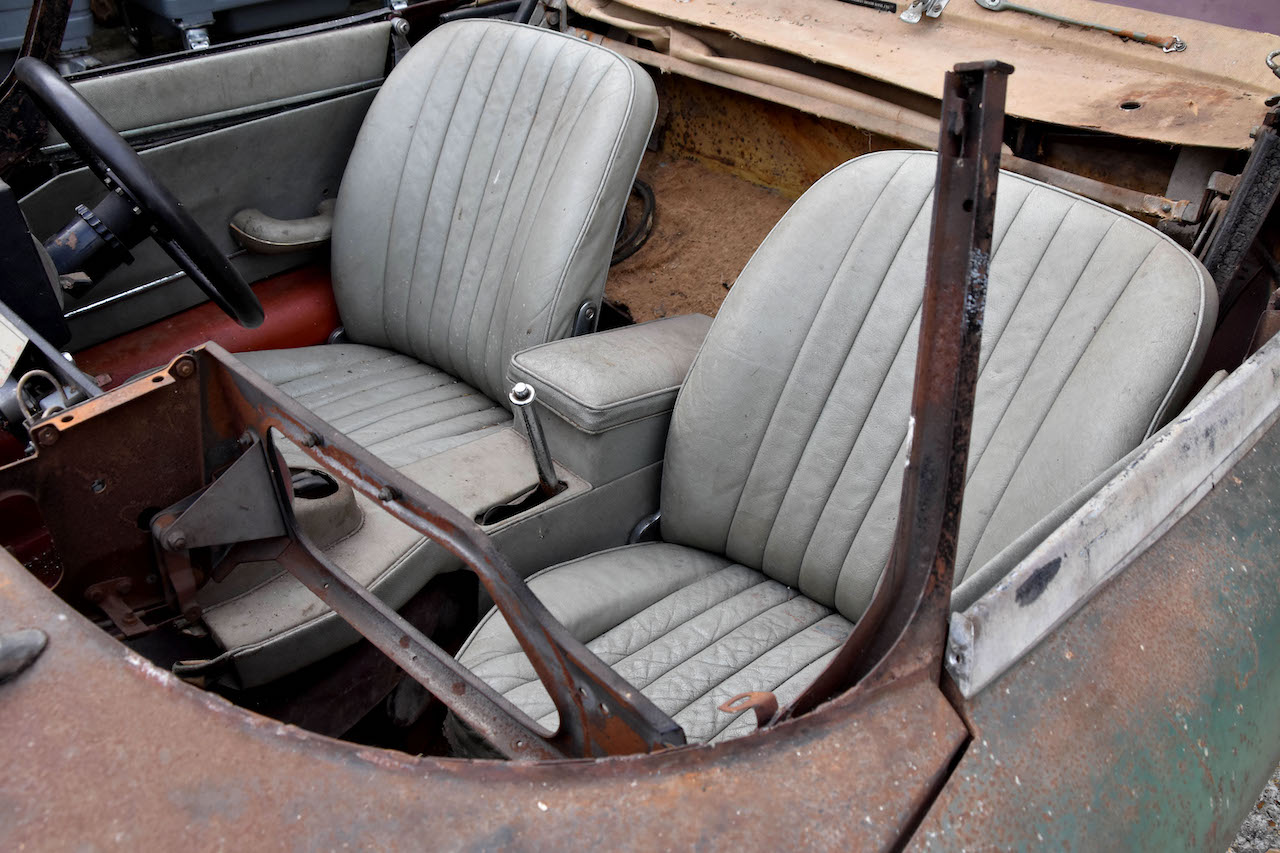 Its new owner thankfully decided to give the E-type a new lease of life and has entrusted its restoration to specialist E-Type UK. The brief was a full nut and bolt restoration with an emphasis on originality and preserving as much of the cars history as possible.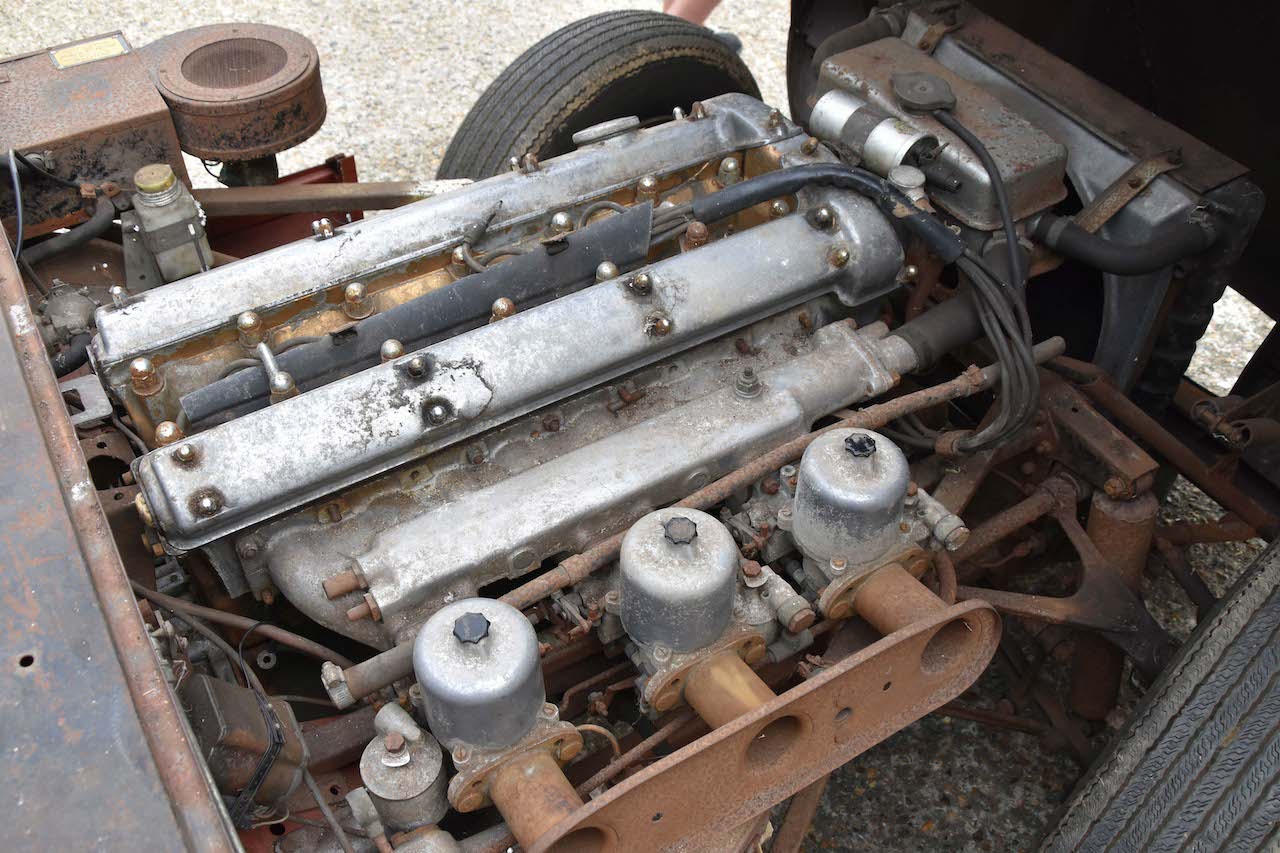 Upon initial inspection prior to the strip-down process, E-Type UK's engineers began to find countless signs of originality, lending to the car's decades-old story of its short and tragic life.
Boasting original features throughout, the Series 1's factory-fitted fuel tank, brake reservoir pipes, bonnet locking latches, period-dated ignition coil remain intact, ready to be carefully preserved and refurbished.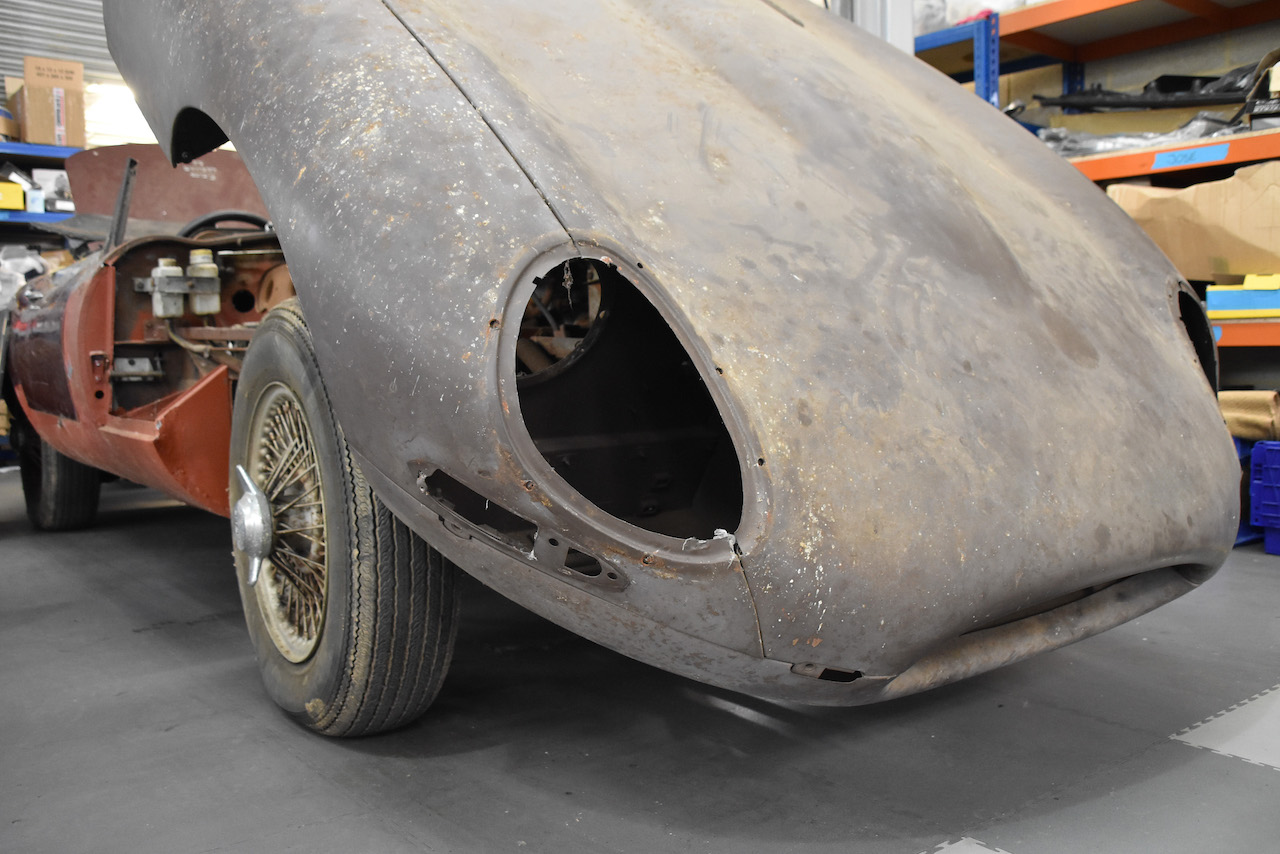 Now prepped for the blasting process to remove any remnants of rust that may compromise the structural rigidity of the car, the true condition of this injured icon will soon be revealed.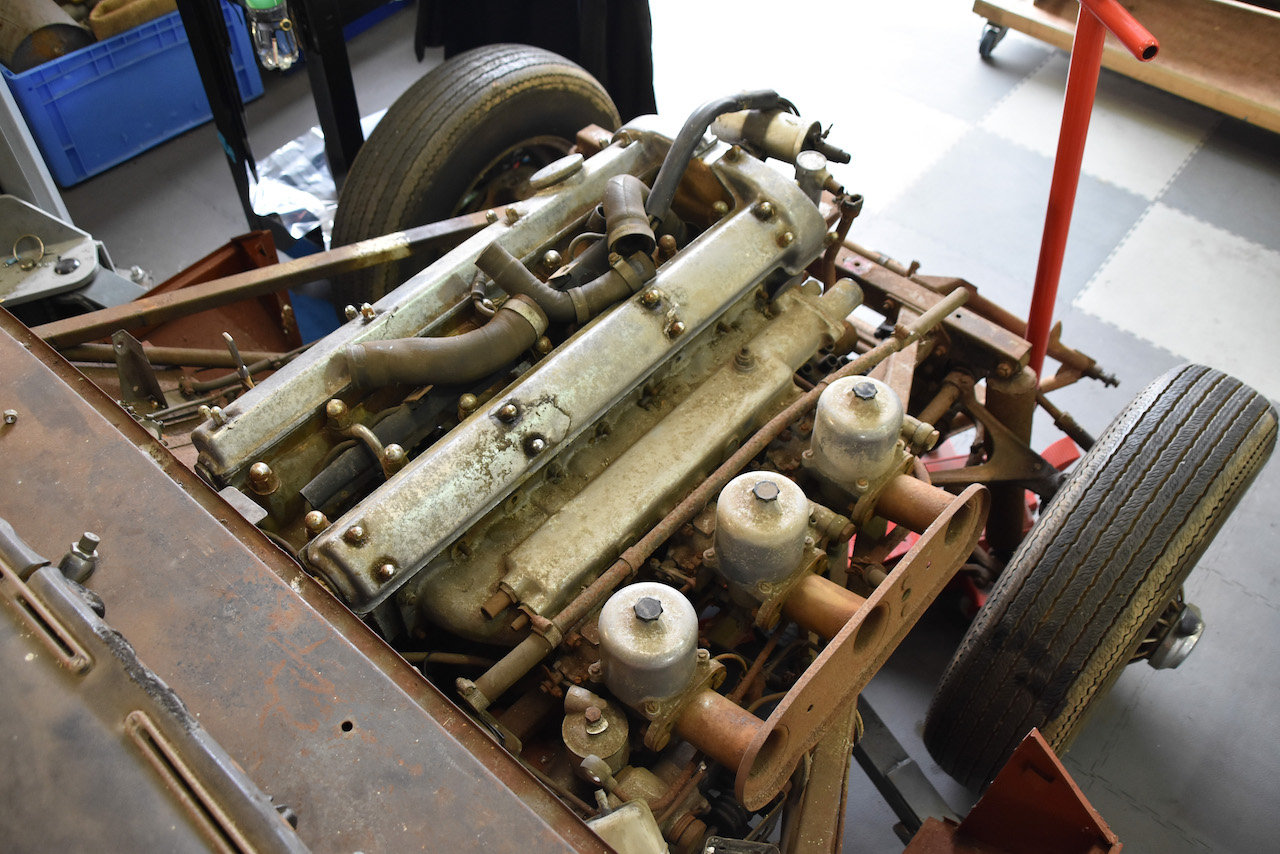 Individual body panels will be hand-painted to a flawless standard, ensuring a perfect exterior finish.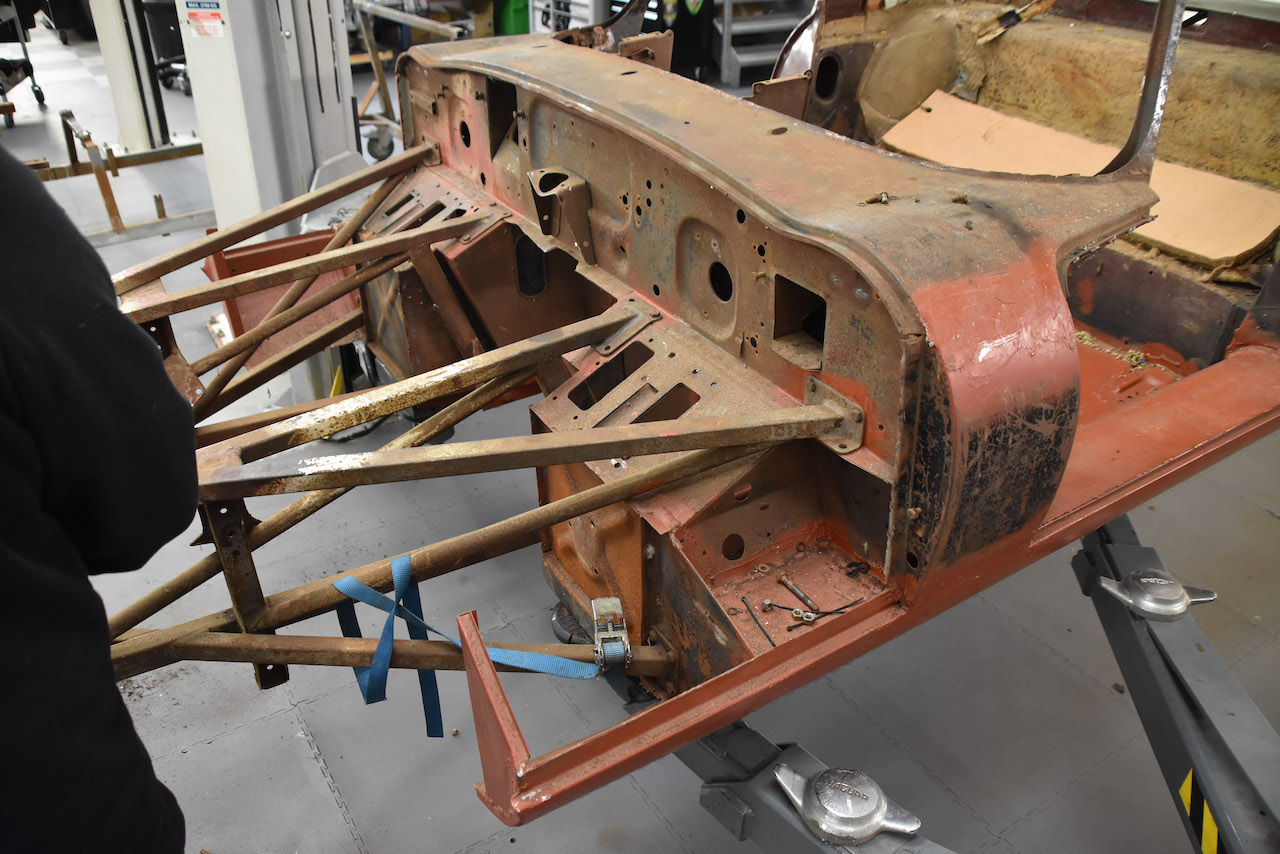 Further in the delicate refurbishment process, whilst retaining as many original parts as possible, the Series 1 4.2 will receive a mechanical overhaul to ensure reliable and modern on-road performance.
The legendary 4.2-litre engine will be fully dismantled and rebuilt to its standard specification, preserving the beating heart of the E-type's driving experience. The original 4-speed synchromesh gearbox will also receive a total rebuilt, once again conserving the authentic period experience.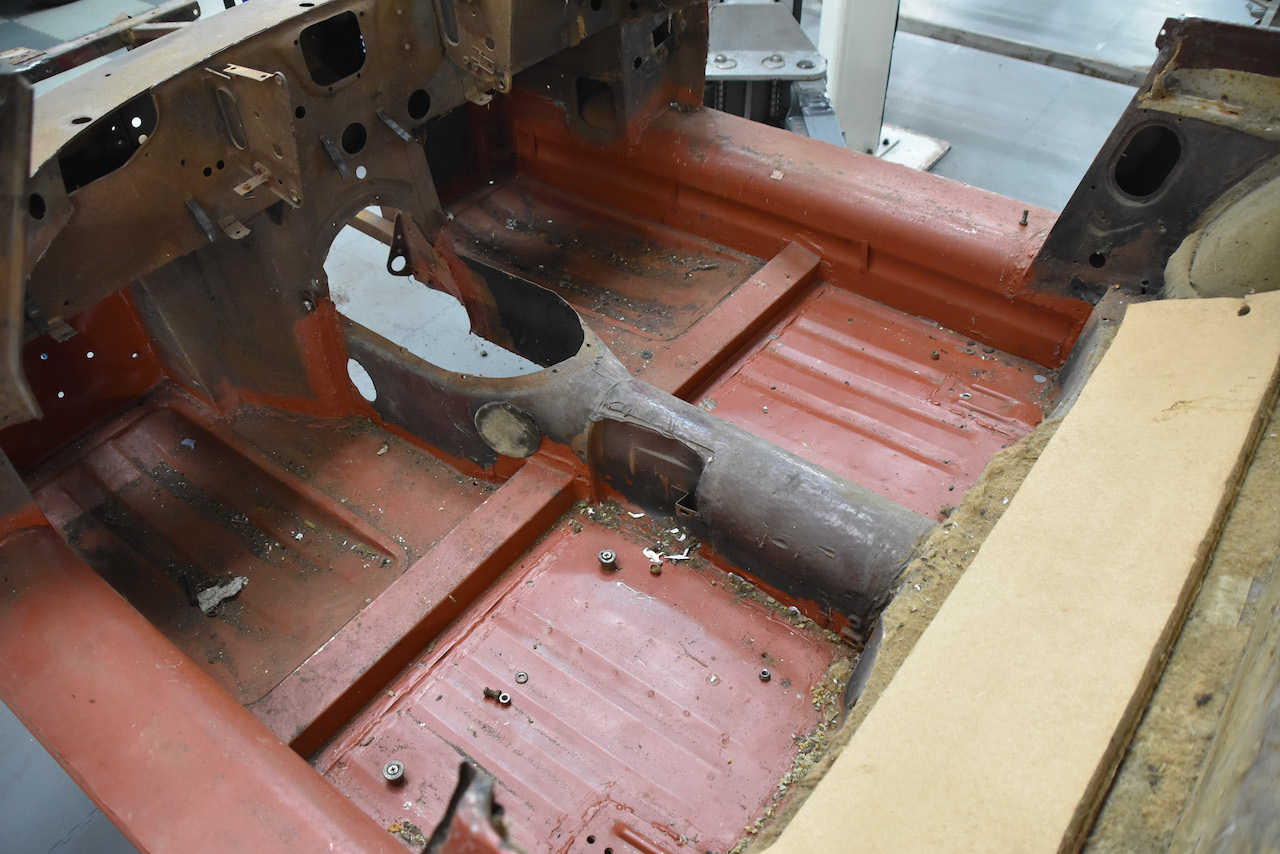 To enrich both reliability and usability, an upgraded electronic ignition will be fitted to the car, alongside a high-torque starter motor and uprated alternator. Continuing the theme of improved usability, a fully enhanced cooling system with an aluminium radiator and cooling fans will ensure consistent running temperatures regardless of conditions.
Innate to all E-types is the car's nimble and dynamic on-road handling. This Series 1 4.2's original independent rear suspension system will be restored and rebuilt to maintain that classic sensation when behind the wheel.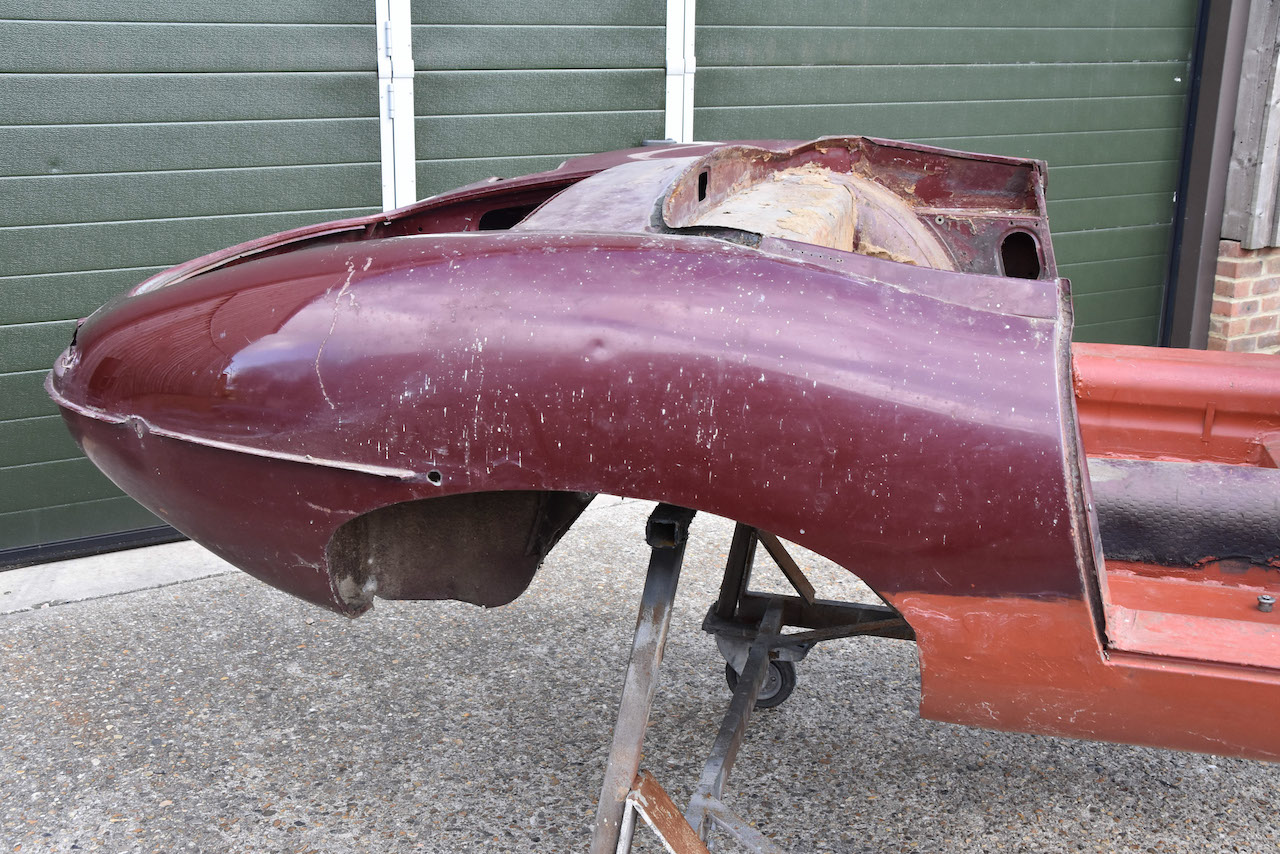 A duo of modern practical upgrades will also be subtly incorporated into the overall package, including superior H4 headlights for total visibility when driving at night. Bluetooth-enabled radio will be thoughtfully installed to allow the driver and passenger to connect smartphone devices to the system if desired.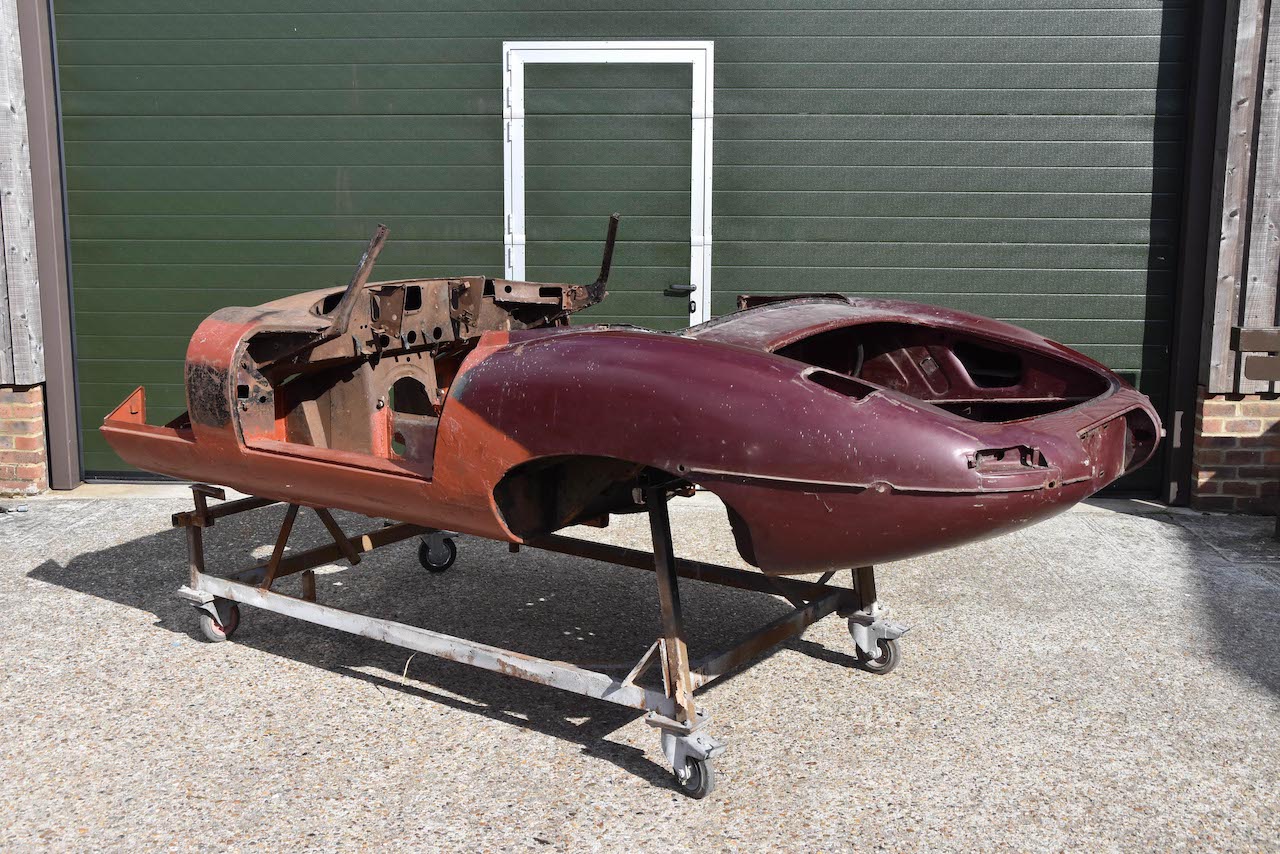 Fortunately, the car's original seats and dashboard top remain in a condition whereby they can be compassionately restored, using expert leather repair techniques, bringing the cabin back to its former luxurious standard.
Once completed, the restoration will be just reward and a new lease of life for the ill fated E-type.
Watch a timelapse video of the Series 1 E-type as it starts its restoration