Drew Pritchard and Paul Cowland are back with another brand new series of Salvage Hunters Classics Cars. This time round the guys have raised the bar once again with the classics they've bought and restored. Plus the new series has arrived at an ideal time, with the Covid19 putting everyday life, plus the whole classic car world into complete lockdown. So we petrolheads can look forward to a whole 2 months worth of new episodes, which will be a welcome and timely distraction from current events. Here's what Drew and Paul had to share about the motors featuring in the show.
The new 4th series of Salvage Hunters Classic Cars couldn't have arrived a better time and will be a welcome distraction during the Covid19 crisis
Paul – It's strange times isn't it. So we are hoping to keep everyone entertained over the next two months. Quest have been great actually and they've added a bunch of extra episodes (planned for the next series) on at the end so we've now got 9 episodes in total for this series. And we're feeling quite lucky with the timing the way its worked out. There's not a lot of great stories about at the moment. But this has arrived just at the right time when everyone needs to be entertained. All the usual things we take for granted are gone for the next 2-3 months at least so we hope that fans can just sit down and watch the new stuff and have a little bit of escapism for an hour.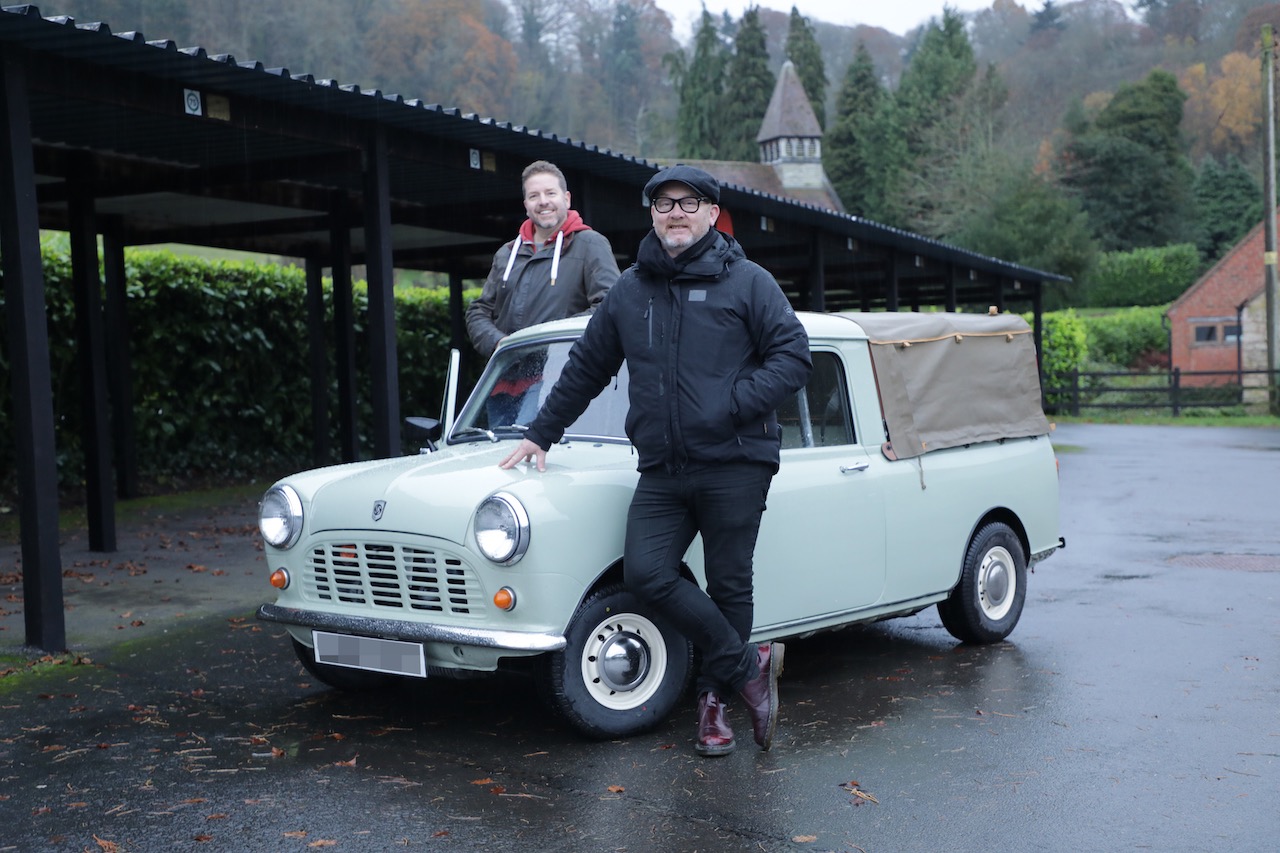 Drew – Yeah I think its better when we have a long run of episodes so everyone can just bed themselves in and relax and enjoy the show with us. And we were so lucky with filming as we literally finished the day before the lockdown kicked in. We finished 7/8 episodes in one hit. So we were very lucky!
Episode 1 hits the ground running with a stunning Fiat 130 coupe. A timely reminder that Fiat actually built luxury cars and not just compact little frugal run abouts.

 Having seen your Fiat 130 in the flesh at the special unveil event I can confirm that the quality of the finish was exceptional. Paolo Martin himself would have approved. Do you feel this is the best car you've prepared to date?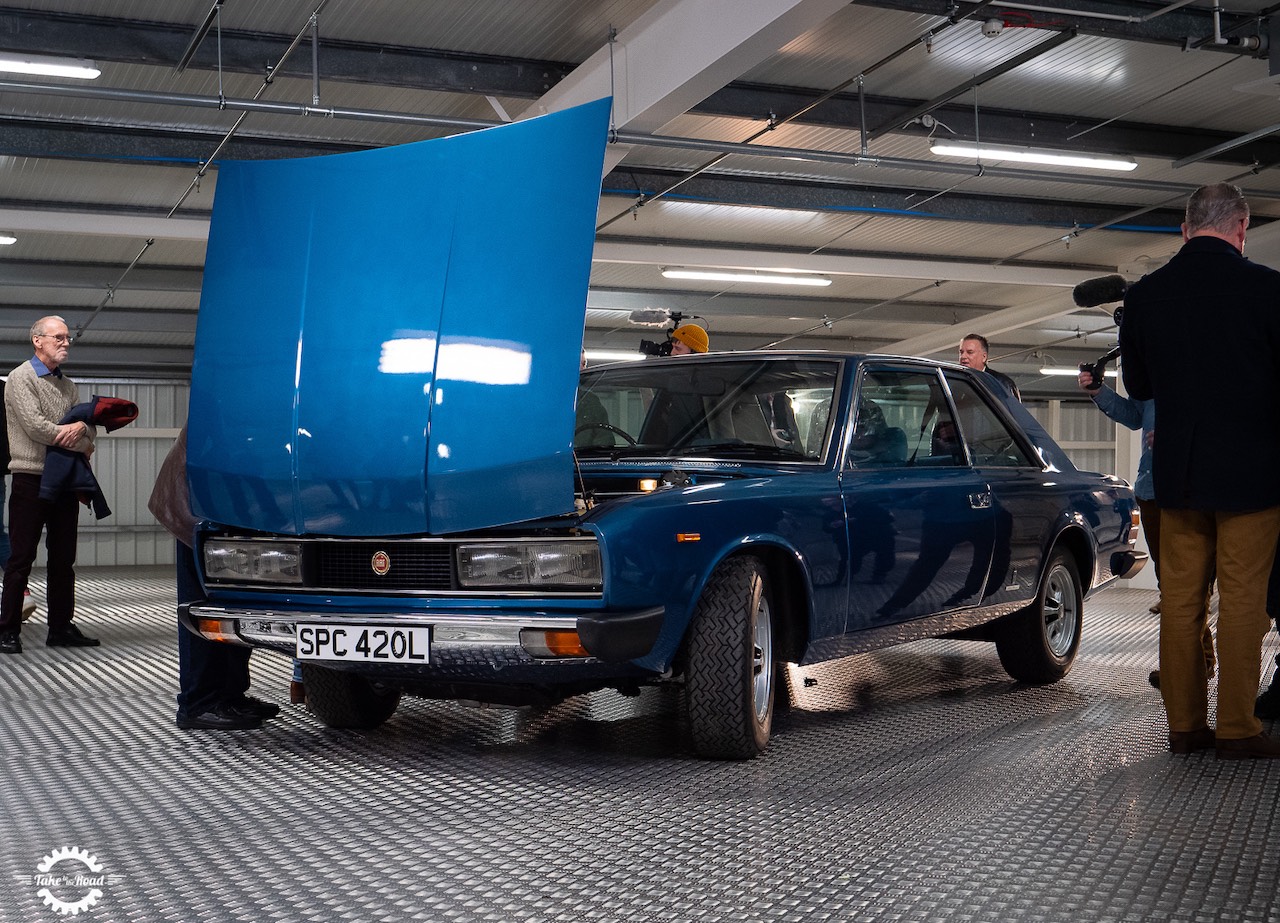 Drew – I was actually surprised when they chose the Fiat 130 to open the new series but then I thought it actually made perfect sense. It really was the best one we've ever done! When I first saw it when we went to look at it, I stood about 30ft away and thought "wow this looks gorgeous". And then I got closer and thought "ah….". It was so rusty. I actually don't know what was holding the windscreen in, the roof was trying to remove itself from the shell. I could see the floors through the glass and they were shocking. The parcel shelf was gone. It was bad… really bad! But it was all there, there was nothing missing. And I just love the fact that the thing exists, there's just a hint of madness to it. Lets just build this incredible luxurious car that is fabulously beautiful… yeah… what a thing… what a thing!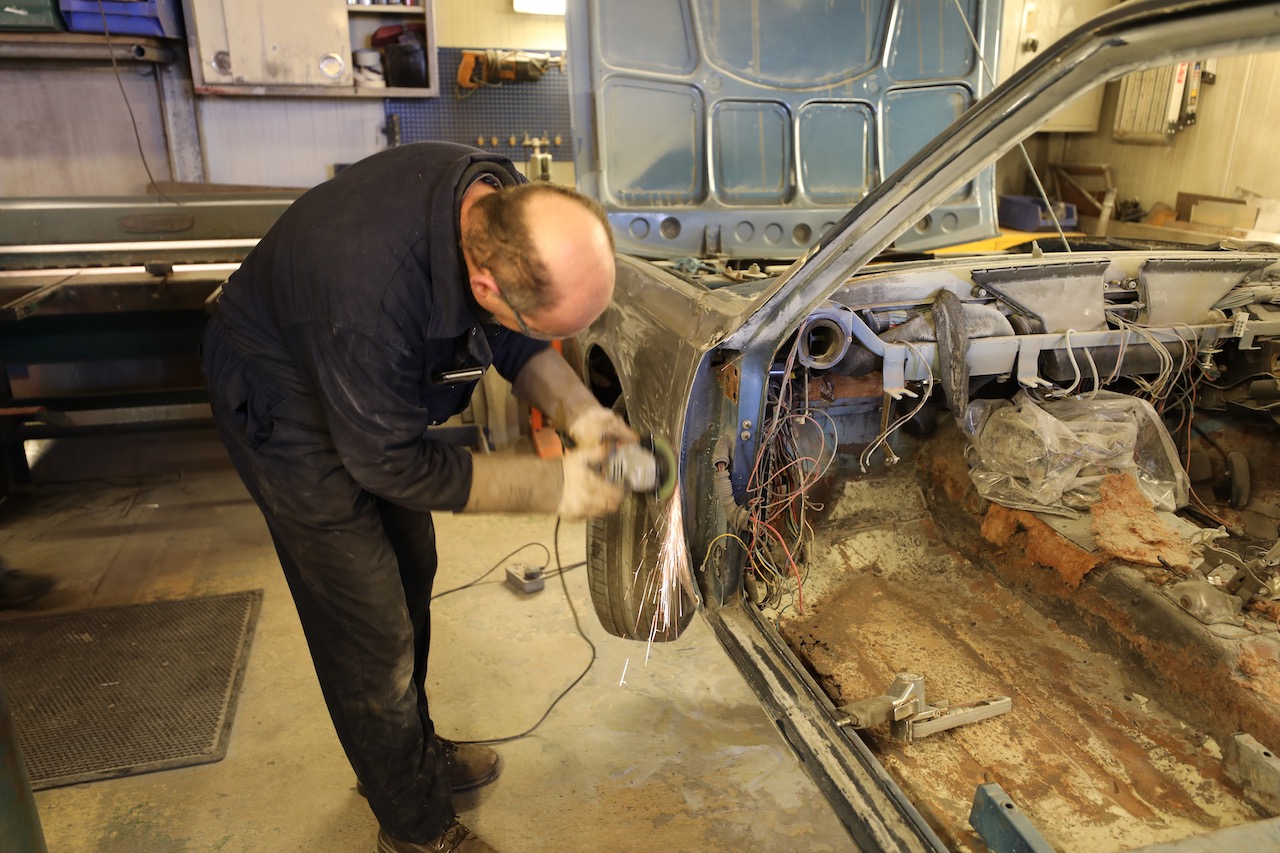 Paul – Ah thanks mate! It was pretty much concourse wasn't it when we finished and yeah Niall you were there for the unveil so you got to see it as well. I mean how many manufacturers aspire to be something better than they are? The 130 didn't take Fiat where they wanted to go with it but it did work. It was a huge success as a piece of engineering. But you can see in the styling where they nicks bits from Peugeot, that's quite lazy really. So I'd have been a bit miffed if I was Fiat when Pininfarina did that. But we did this Fiat to a ridiculous standard and we could have shown so much more of the body work. There was so much. It was certainly the most comprehensive car we've done to date.
"Rust Blind" … in relation to the Fiat 130… is that a new definition for the disease that is the classic car condition?
Drew – Absolutely! Absolutely! You'll just fall in love with it. Total rust blindness to the beauty! But yeah… Rust Blind… put it down… its a thing!
Episode 1 also shines a light on the Mercedes R129 SL 500, a car Take to the Road drove back in 2016. One of the last true Mercedes that has aged superbly. Why are they so cheap for what they are?
Paul – I know! When you think about it, its a 300BHP v8, German built and hand finished. So what you can buy them for it is criminal really. Plus the styling on the early cars when they are still quite angular, they are just so much better than the softer looking facelift cars. But they are still cheap. If you look at all the SL's that have gone before and their prices, these have got to go that way too.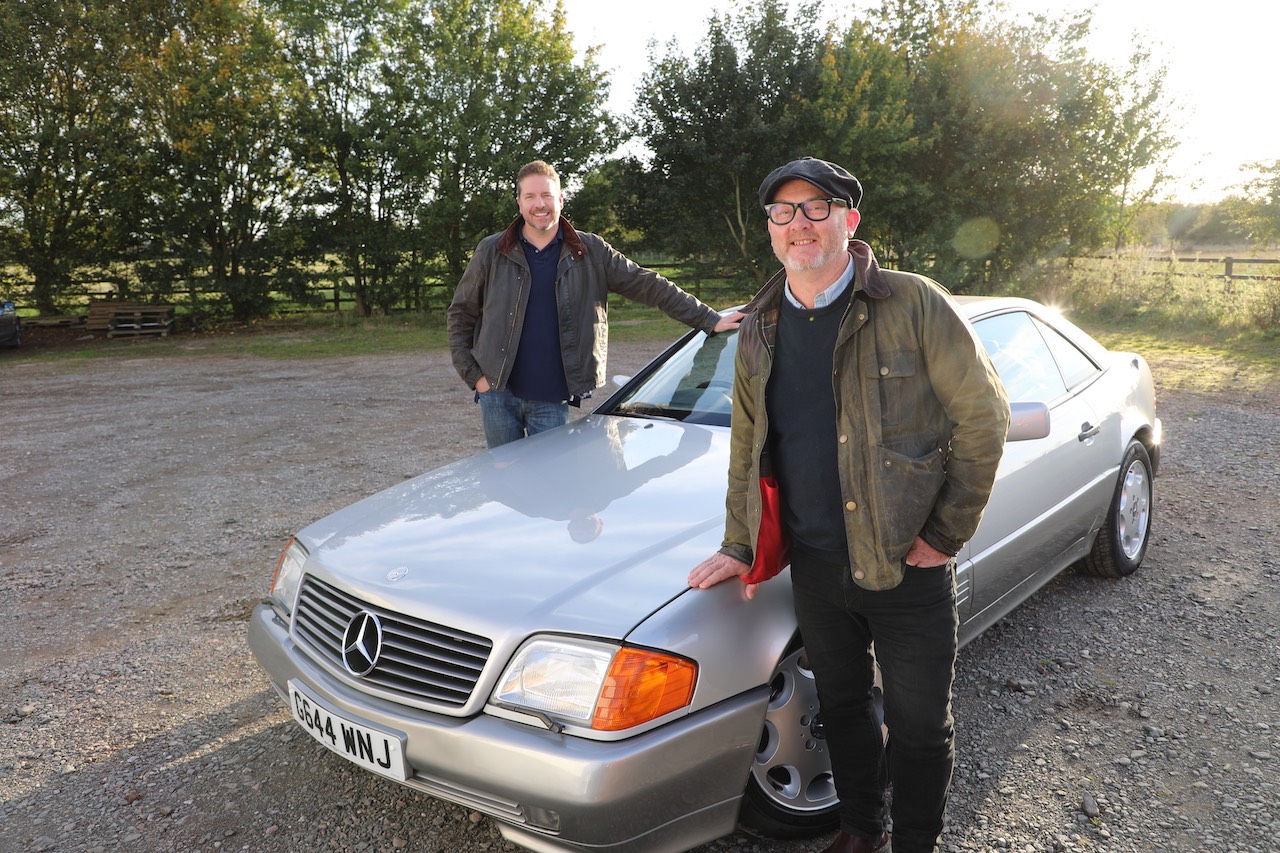 Drew – They are cheap and you should get one! And they are cheap because there's so many of them. That's why really. And they just last and last. What a car though. But it was the dirtiest one we've ever bought. My hands actually did genuinely stick to the steering wheel. It was disgusting! Seriously though they waft along all day but you put your foot down and they really go. If you've got the money buy one now!
In this series you pick up a Renault Clio Williams. A rare limited edition that has flown under the radar for a long time which is a bit surprising given what's on offer. Why are they underrated?
Paul – The Clio Williams was actually meant to be in the last series but we wanted to wait for find a buyer for it. All the cars we do are real sales so we wanted it genuine. That's our rule. The buyer for the Clio didn't get to us until the last series was wrapped so we saved it for this series. We are lucky the way we work as it means if something isn't ready, or the buyer hasn't turned up yet, we can move it down the line.
I actually have a 16v Clio and its a good car and very underrated as you say Niall. If you've never driven a Clio Williams though, its an absolute game changer! Even by today's standards it is a quick car and it is a lot of fun. And the cool thing was we actually used Frank Williams Clio, Car No 1 which is totally un-restored, as a reference point for the work on our car. We took hundreds of photos of it at Renault UK. And ours was build no 26.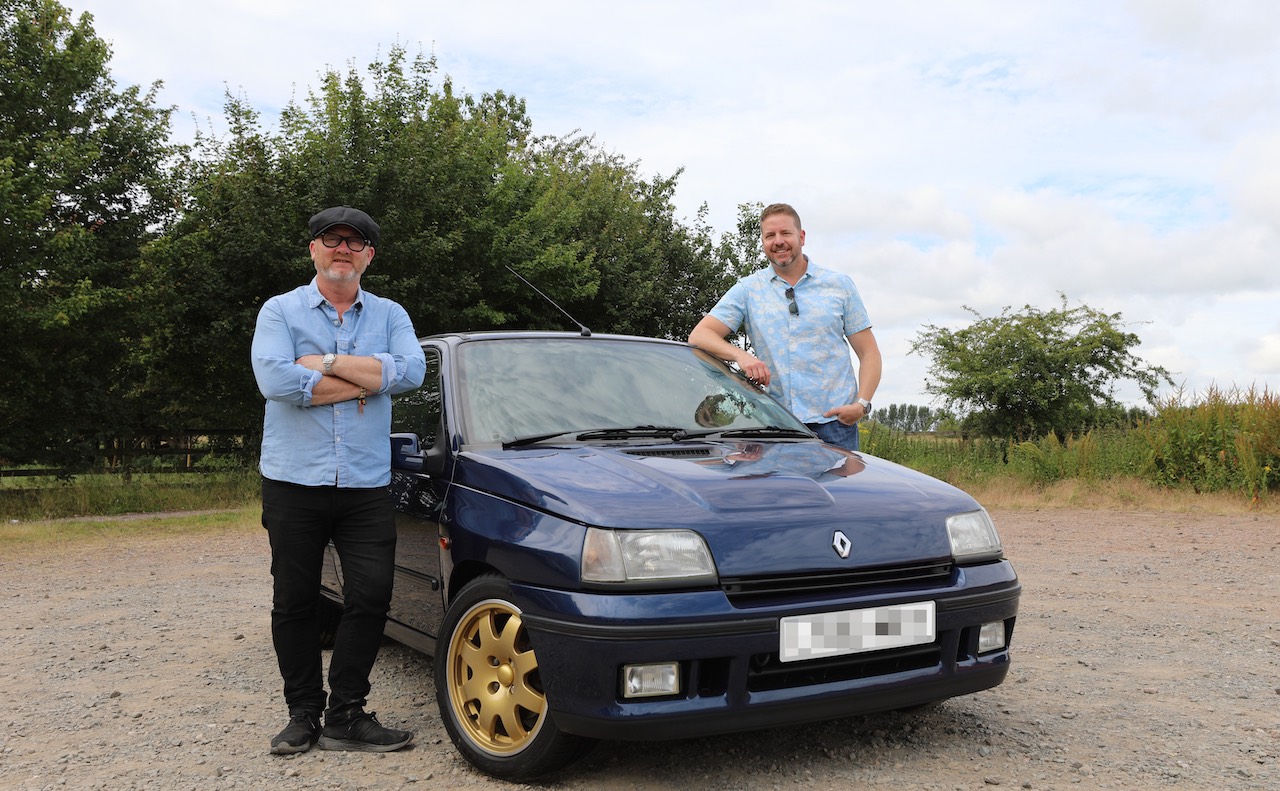 Drew –  My Mum had a Clio and we bought it off her and gave it to my daughter. It was a bit of a skip. It's that type of car. But the Clio Williams… I've owned lots of Mk1 and Mk2 Golf GTi's and Paul's the same and I currently have an absolute minty fresh Peugeot 205 1.9 GTi. Its a really, really good one. The Clio Williams however… it's better! For me it is the handling. You don't have to back off. At all! You just kept your foot in it and it went and went. And it felt really strong too. Which is strange as because it is a French car, they always feel a little flimsy. But this Clio Williams didn't, it felt rock solid. It was a belter!
The first Bond car, the Sunbeam Alpine stars in the show… Drew I would have assumed you'd have loved such a finely styled Rootes convertible?
Drew – It's probably down to the build quality really and the manufacturer and looking at the balance from the rear three quarters back to the top of the fin… it just never really worked for me. And then the whole Rootes thing… I do like their engines, they did cracking engines. And actually as a car to modify and change for very little money, the Alpine was the best one we've done. And I was over the moon with it at the end. But with the Alpine, I'm actually not that keen on 1960s British 2 seat sports cars. That's because I don't think we made a good one. And yes I've said it out loud! You know, they are all flawed.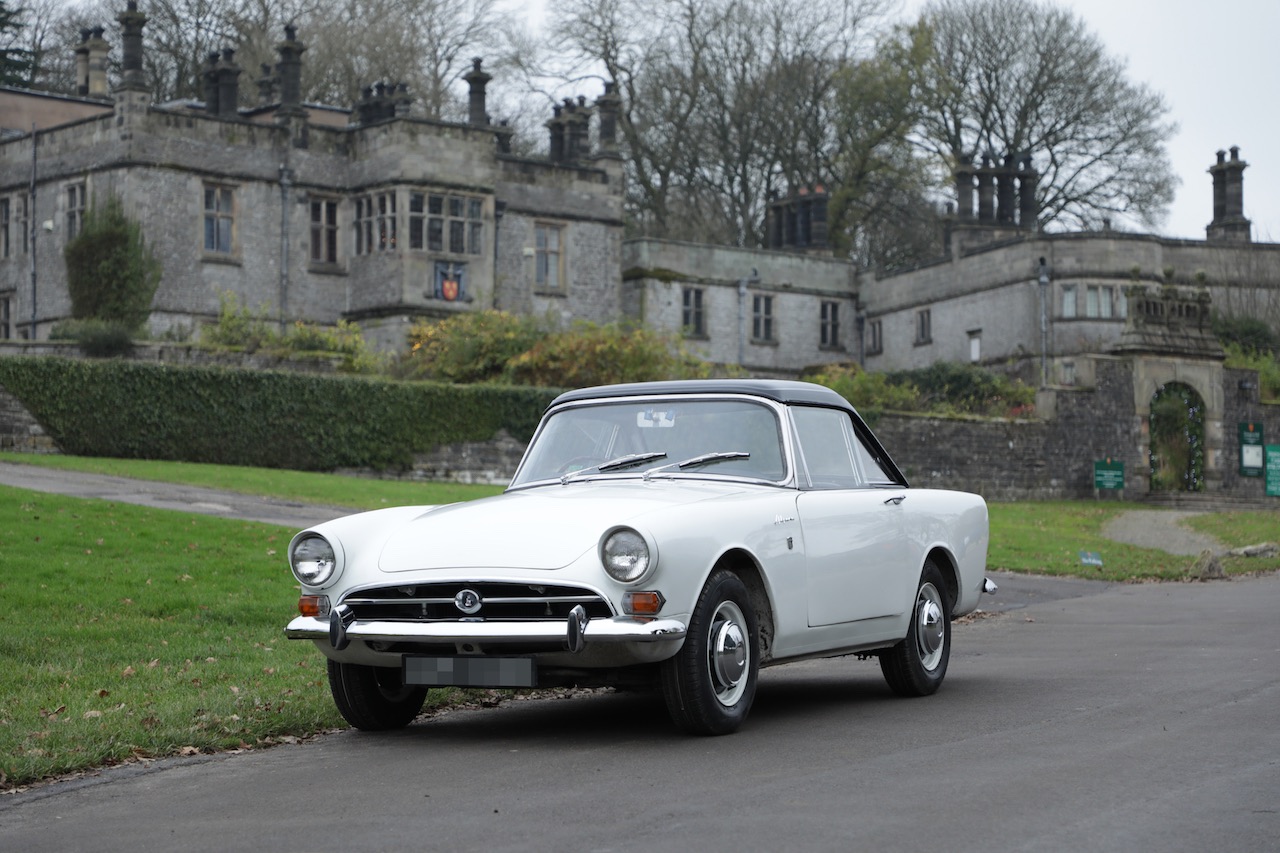 Paul – Guess what he did… go on what did he do? He painted bits of it black! He's like the Father Jack of car restoration… "PAINT IT BLACK! PAINT IT BLACK!".
So the Alfetta GTV… its Italian with great lines and probably buckets full of rust… this one has Drew written all over it… correct?
Drew – Yes! It was a genuine, genuine barn find! It had been in a barn for 25 years. It is probably the best GTV shell left on the planet it was that good. And amazingly it hadn't been put away because someone cared about it. They just didn't care about it at all! Just chucked it in the garage and forgot about it. And that's what saved it. We got lucky with that one.
Paul – Nope! There was no rust on it at all! I think we bought the most rust free Alfetta in the UK.
When we spoke during our last interview we touched on the Honda CRX and Drew stated it was his favourite car of all time and hoped one day to become the largest private collector of the pocket VTEC in the UK. Is that still your goal?
Drew – You know what? The best thing you can do with that CRX is kick all the windows in, set fire to it and then keep a dog in it! It's an absolute pile! That's like saying I have a really good wart, would you like to buy it? That's the problem with it. It's horrible! For me it is a failure of human existence that that thing exists.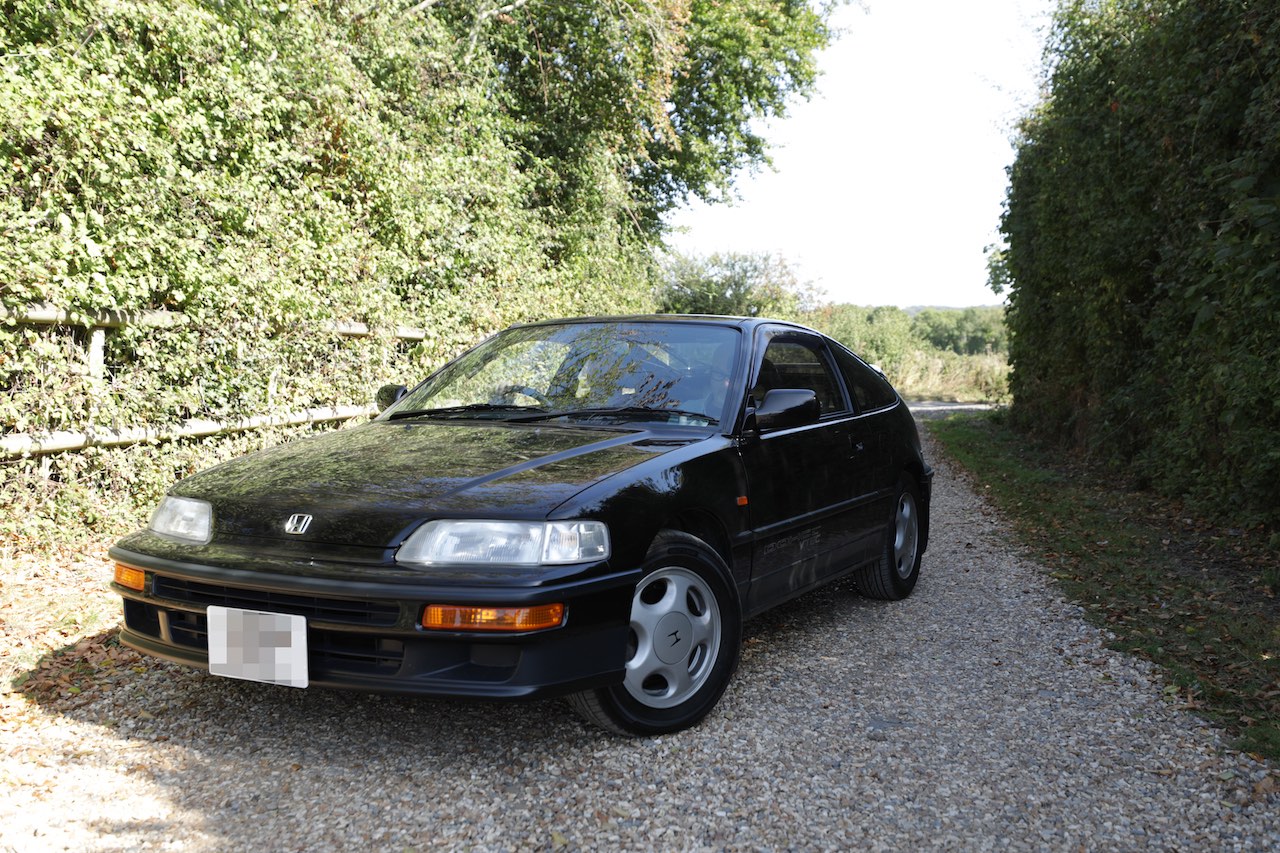 Paul – The other view of that car Niall is that is was probably the nicest Honda CRX SiR in existence. We were very lucky as we got it from a private collector and it was lovely. We didn't need to do much to it at all. And the person that bought it and where it goes will surprise you… you won't believe where it goes to!
We finally have a Saab on the show, taking Paul back to his roots as a former employee of the Scandi outfit. Was the 96 a good one or a bit of a pear?
Paul – It was a really good car actually. And guess what was the first thing Drew Pritchard said to me when he saw it? What did he say? "PAINT IT BLACK! PAINT IT BLACK!". So yes the very first prototype Saab was black and every one after that was green. But seriously though the one we bought was a really lovely car and we got it from a Scandinavian chap. It was an import car from Sweden, pretty much rust free with a little bit of bodywork as it was an older resto. We just did really nice stuff to it. We got a beautiful exhaust made in Nottingham funny enough, by a 2 stroke bike expert. We actually managed to find the works rally car blueprints online, for the original exhaust. So we basically copied the works design for the silencer and it sounded just like the Works 96!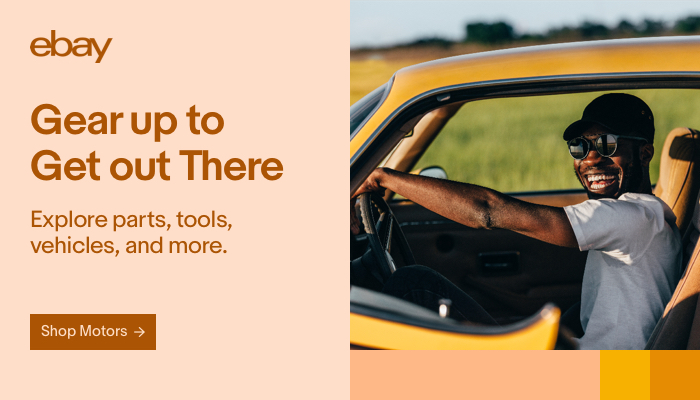 Drew – Yes I did genuinely want to paint it black! Because all the prototypes they built back in the day were painted matt black. And shiny green for the wind tunnel tests. So basically Paul is saying I'm right. Thank you Paul! But yeah I've always wanted a Saab 96. I had a V4 95 which was too rusty to get an MOT on. But this thing… oh my God!! What a delight to drive!! And I wanted to get some hubcaps for it like the ones on the prototype cars. So we went to this manufacturer in Birmingham and I told him what I wanted. And while talking to him he said he actually made all the hub caps for the last run of the 96 in the UK, for Saab. I was stunned! And he showed me the blank for it, plus one of the originals and the paperwork from Saab giving him the job. It was a brilliant find! Plus it turned out he collected Aston Martins… he had 12! Just brilliant!
The 1961 VW Beetle Karmann Cabriolet you found looks a very special and rare example. What was the story with this super rare Bug? Plus it was painted black… a colour you've now removed! Which must be a first for Drew?
Paul – The VW Beetle Karmann Cabriolet episode is a really good one as we dedicate the whole episode to that car. We've always wanted to show more detail on our builds and the producers kindly agreed to let us show more of the Beetle. And people want to see that detail. So with the Beetle we just got some thinners and had a look at the paint, as it was covered in basically black board paint and had a little go to see what was there. And as for the paint reversal… yes that is a series first for Drew! Ha ha! It's like Drew Pritchard rewind! Plus I've put a little secret on the car for the next buyer to find… a little treasure! We can't say what it is… but its there…
Drew – What we do to the Beetle Karmann Cabriolet has never been done properly on tv before. We conserve the car and patina is something I've been banging on about my whole life in the antiques trade. We used a technique that's used in the antiques trade called dry scraping. You basically use anything from a soft 2p piece to a soft piece of wood and you pick off the top layer of paint to get to the original paint underneath. We actually looked at the car for 3/4 hours before we decided what we were going to do with it. So we decided to go on this conservation journey, it was bloody brilliant! It was a mammoth job, I really don't know how many hours went into it. But we managed to keep nearly every single part on the car. Even the hood and nearly all the window rubbers are still original. And yeah the paint going back from black… ha ha I never thought of it like that actually! We built it for me to keep, but obviously I couldn't keep it. But yeah, this is what car programs should be about… blowing my own trumpet yes, but that's what its about for me.
Drew Pritchard and Paul Cowland were talking to Niall Julian
The brand new series of Salvage Hunters Classic Cars starts tonight (Wednesday 8th April) at 9pm on Quest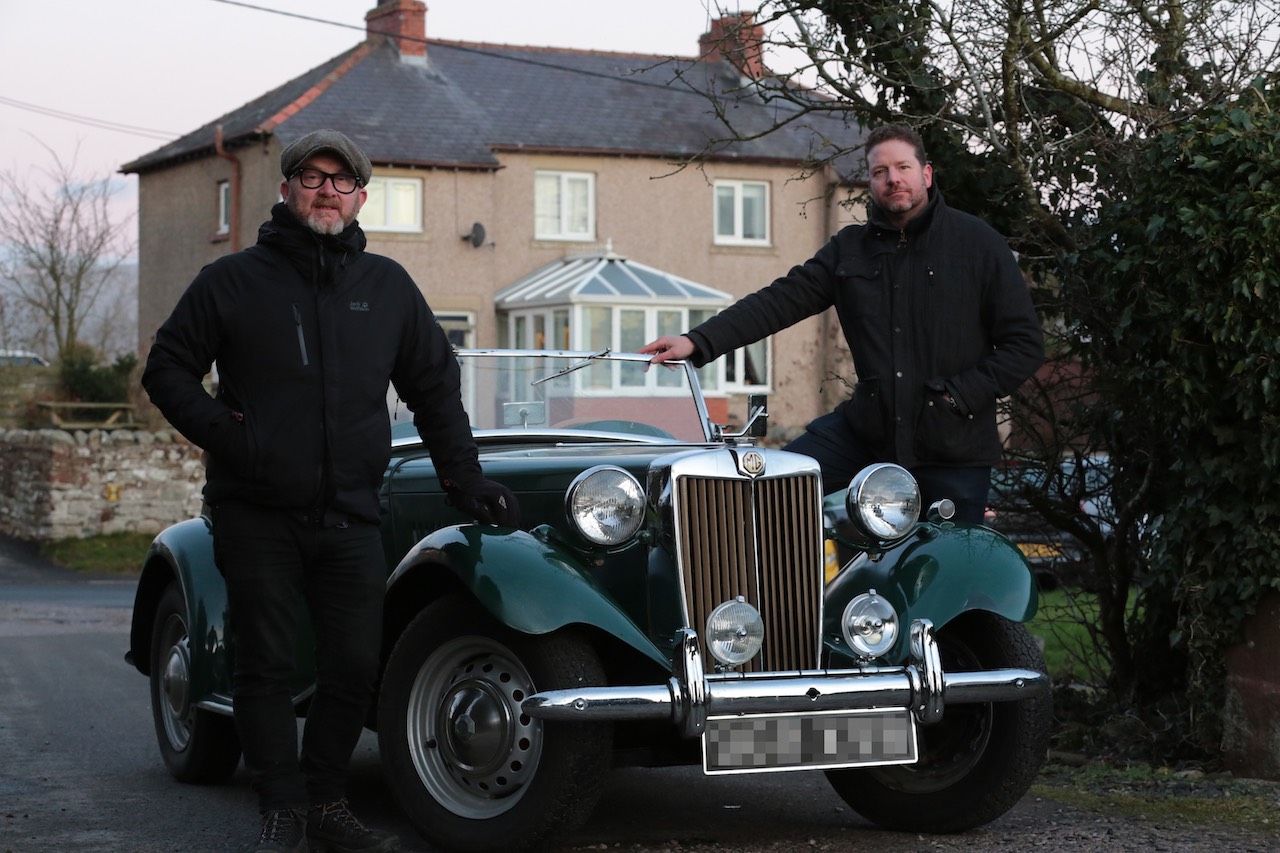 Salvage Hunters Classic Cars Episode List
Episode 1: Fiat 130 Coupe/Merc 500SL
Episode 2: MGTD/Clio Williams
Episode 3: Sunbeam Alpine/Alfetta GTV
Episode 4: Mini Pickup/Honda CRX VW
Episode 5: Beetle Cabriolet
Episode 6: Citroen DS/Lotus 7
Episode 7: MGA
Episode 8: Ford Cortina/Saab 96
Episode 9: 2CV Van/Lotus Elise