Heritage motorsport specialist, DM Historics, is offering a wonderfully restored 1924 Bentley 3-Litre for sale. It truly is a fine example of British motoring excellence and presents the perfect opportunity to own a car inducted into the historic racing hall of fame.
The iconic Bentley 3-Litre is quite simply one of the greatest historic race cars to have ever competed in Le Mans, proving a champion with continuous success at Le Mans 1924, 1927, 1928, 1929 and 1930, usurping the incumbent Bugatti 1368cc to achieve motorsport dominance in the late 20s.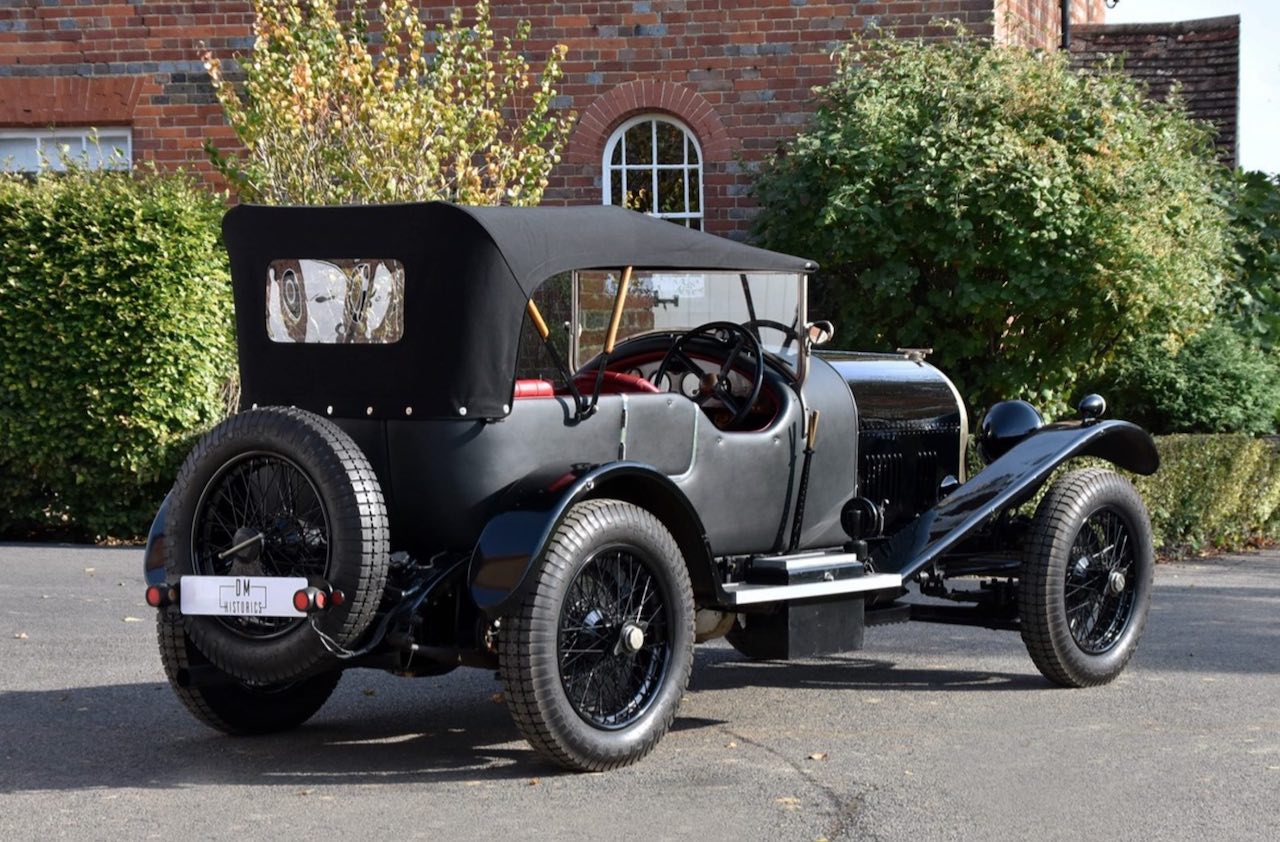 This particular Bentley 3-Litre, chassis 589, is one of approximately 1,600 models produced during its limited production run and has been expertly overhauled by DM Historics dedicated team of historic racing engineers.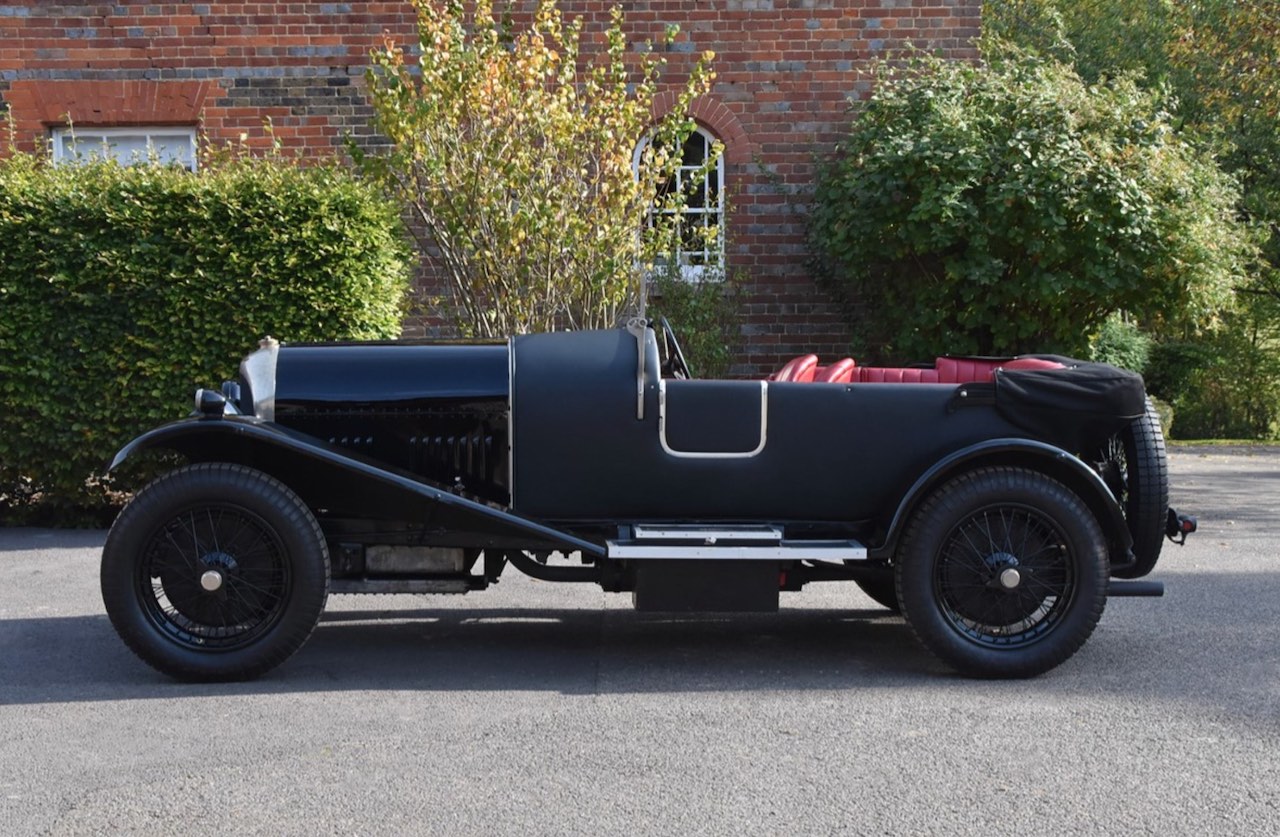 Long-standing Bentley Drivers Club ownership has seen the iconic tourer kept in outstanding condition, with this vehicle acting as the pilot car for the BDC Jubilee Run in 1969 as well as featuring heavily in Bentley Golden Jubilee Book 1919 -1969. The bodywork of this 3-Litre pays homage to renowned high-end luxury automotive coachworkers, Vanden Plas, who earned a reputation for expert craftsmanship when they built the bodies for over 700 Bentley chassis between 1924-1931.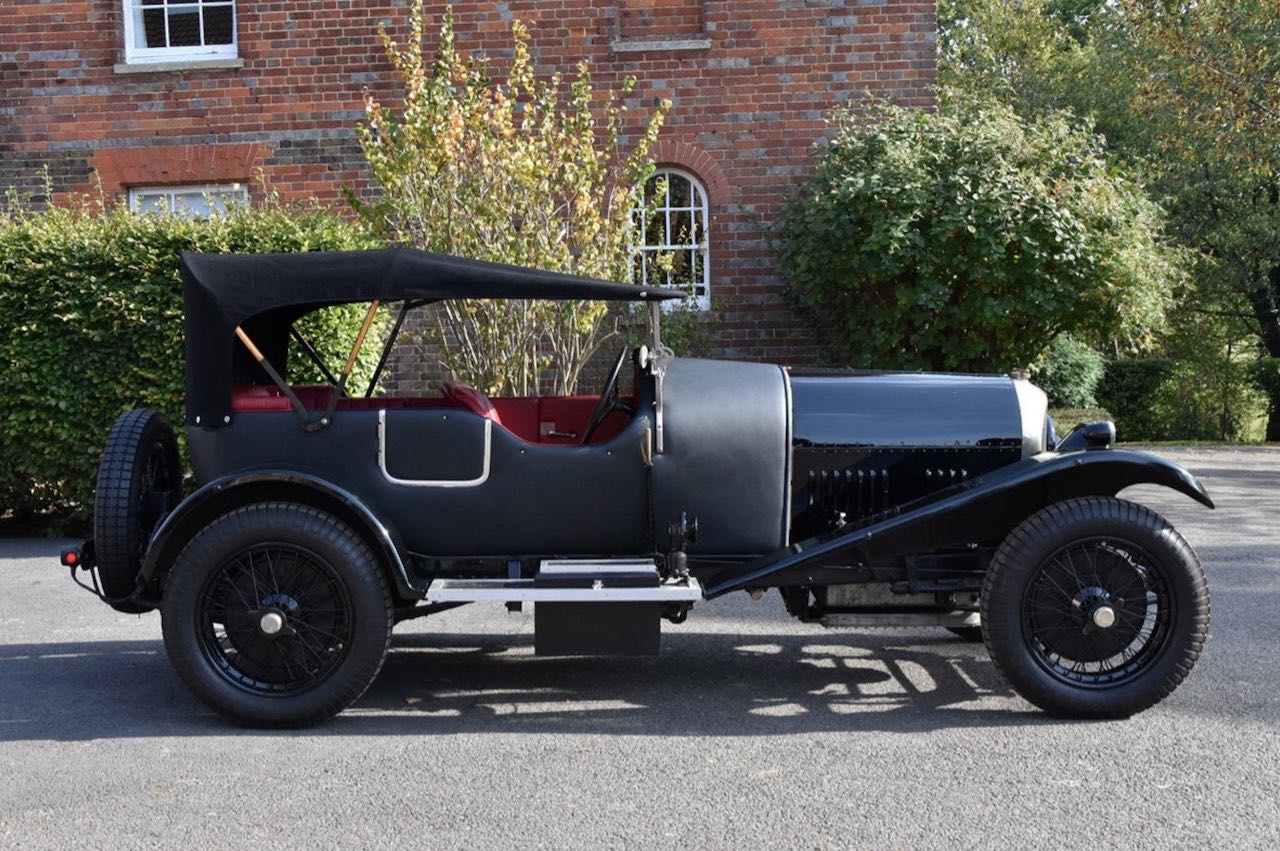 Cherished by all of its past owners, Chassis 589 has been treated to an array of upgrades such as fitting a two-wire Dynamo, electronic voltage regulator, 12-volt LED lighting, 6 ½ Litre rear axle and replacement pistons.
Since entering the DM Historics workshop in 2018, Chassis 589 has been treated to an extensive renovation, restoring it to a near factory standard, rolling back the years to when it left the production line in 1924.
Partnering with pre-war Vintage specialists, Kingsbury, the Bentley has been treated to the highest level of mechanical servicing allowing it to run in perfect condition. Running like a dream, the 3-Litre four-cylinder engine, with super carburettors and a period-correct four-speed gearbox, blissfully glides along country roads, pulling itself as powerfully as it once did during its period of racing dominance.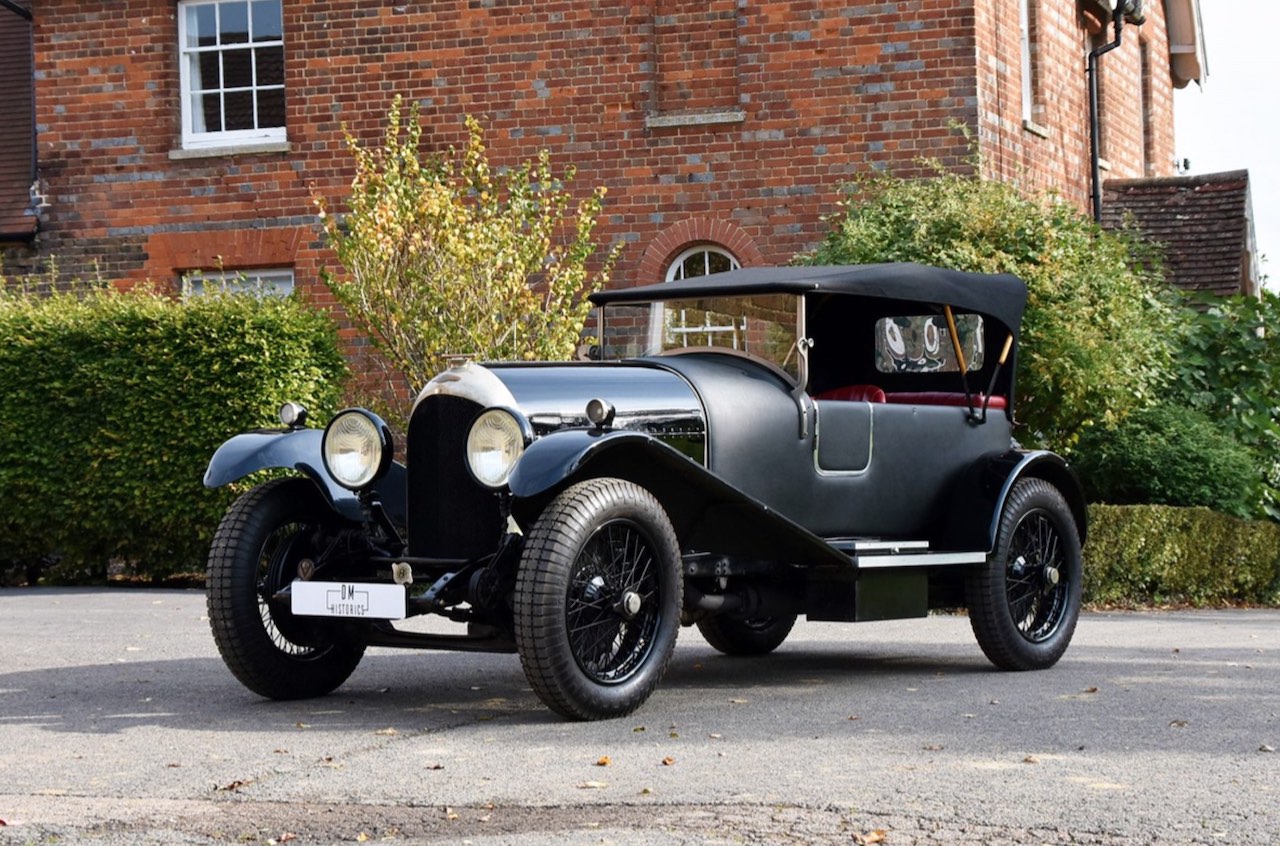 Completing its mechanical overhaul this 3-Litre was also treated to rebuilt magnetos, an all-new period correct exhaust system and fuel system (piping, pumps and tank) to bring the vehicle up to modern standards whilst maintaining its original charm.
The exterior has been tastefully revamped to restore Chassis 589 to the most iconic Bentley racing livery. A newly finished black exterior is matched with refurbished wheels, lights and a bespoke ordered tonneau cover to give this car a brand-new look that is not only elegant but pays homage to the original W O design brilliance.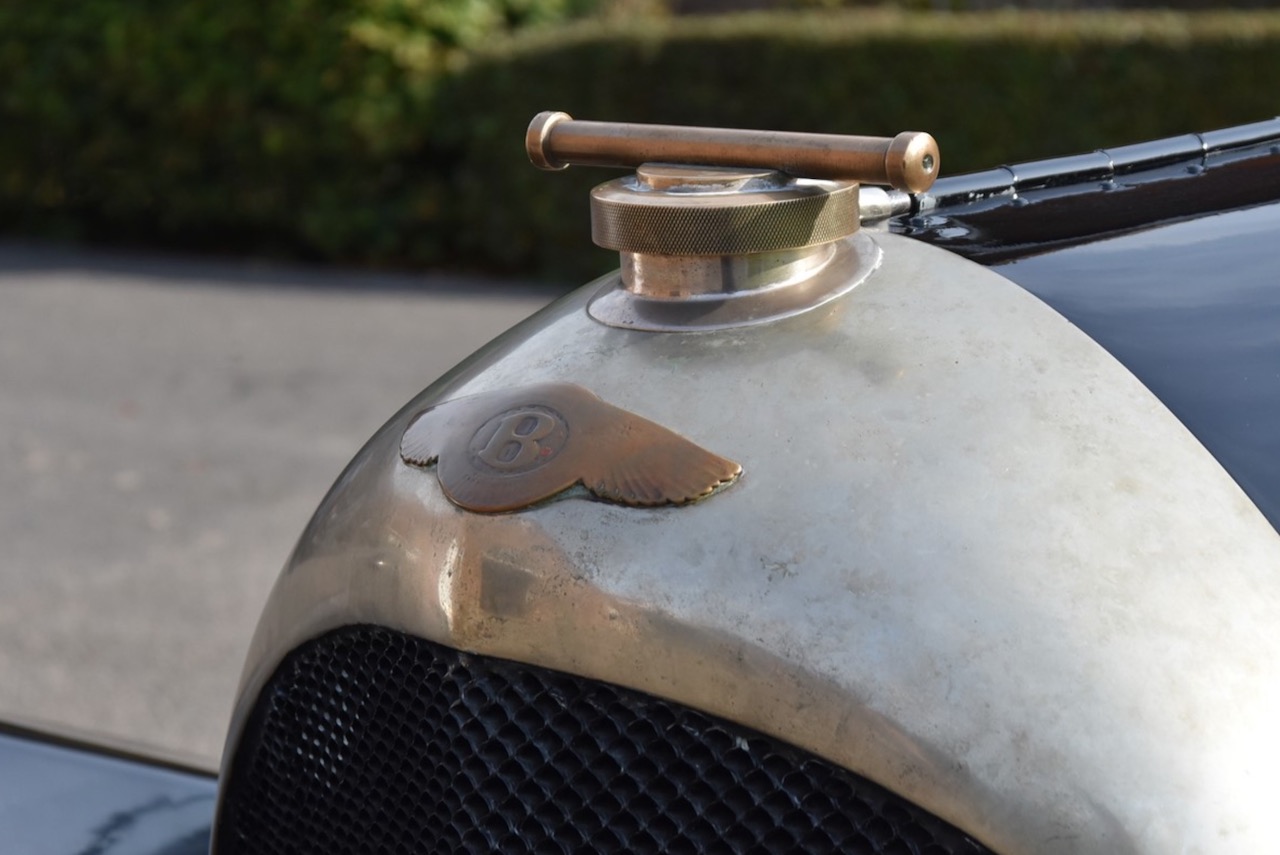 The level of exterior restoration has been matched with the interior, surrounding the driver in beautifully finished red leather racing-style seats with contrasting black carpets and red piping whilst using the original 18" four-spoke steering wheel. Despite being nearly 97 years of age, this vintage Bentley retains original dials and gauges in fully functional condition.
With only 12,700 miles on the clock, there is plenty of life left to enjoy this example of British automotive excellence, with the possibility of entering this fantastic W O Bentley into iconic events such as Mille Miglia and Flying Scotsman, experiencing exactly why it achieved such wide-spread motorsport success in the late 1920s.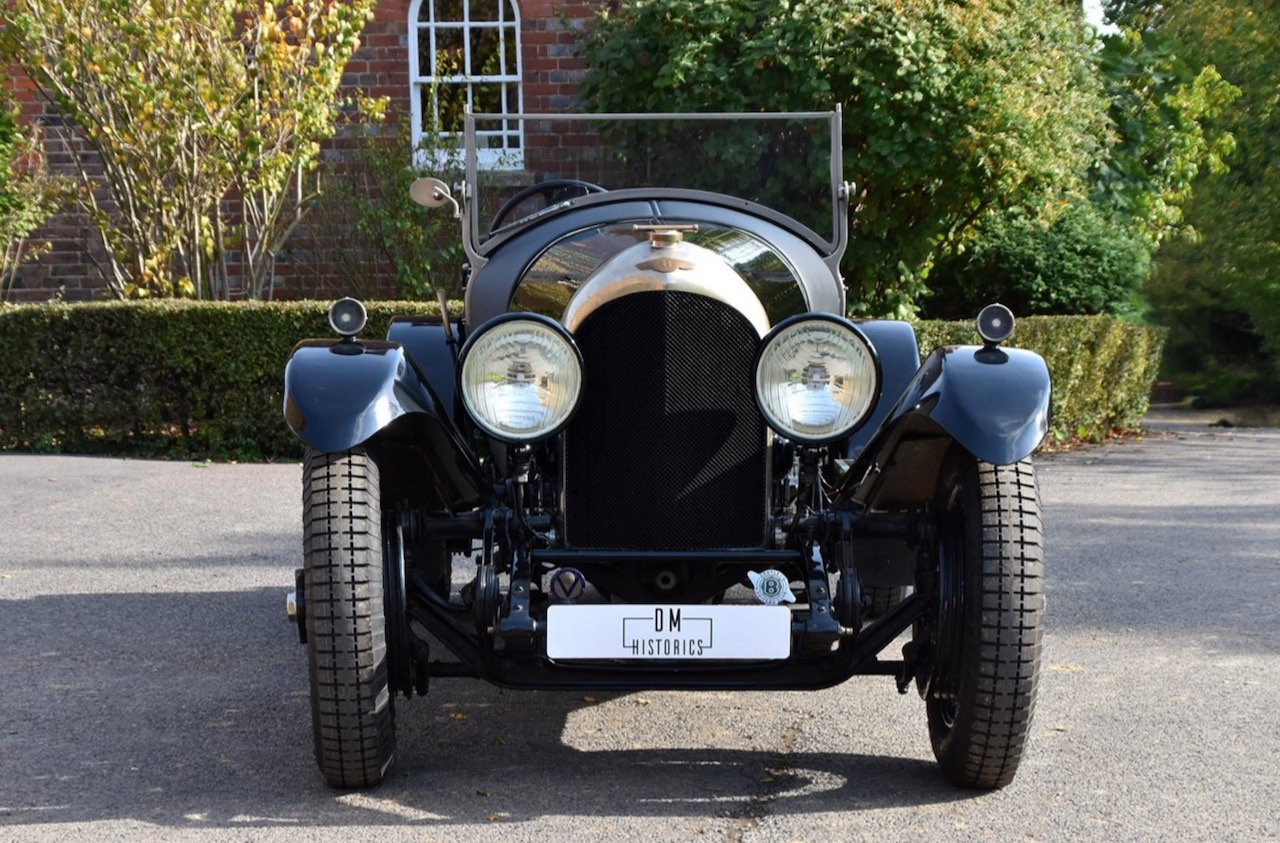 DM Historics is a business built for historic motor racing, servicing, preparing, maintaining and supporting its clients in some of the best period race cars on the historic motorsport scene. Father and son team, Dominic & Marcus Holland are passionate racers themselves, providing genuine racing pedigree to the business.
For more information about the 1924 Bentley 3 Litre, visit the DM Historics website.