Launched in London's Shoreditch on the 6th April, the Mini Remastered by David Brown Automotive is the eagerly-awaited second model to be made by the low-volume, British-based coachbuilder. Based on a classic Mini and reborn into a city car for modern living, Mini Remastered by David Brown Automotive combines the iconic Sixties car's looks with Speedback GT design cues, unique coachbuilding construction, modern technology and luxury hand-finished materials – all handbuilt at the company's new Silverstone HQ in Great Britain.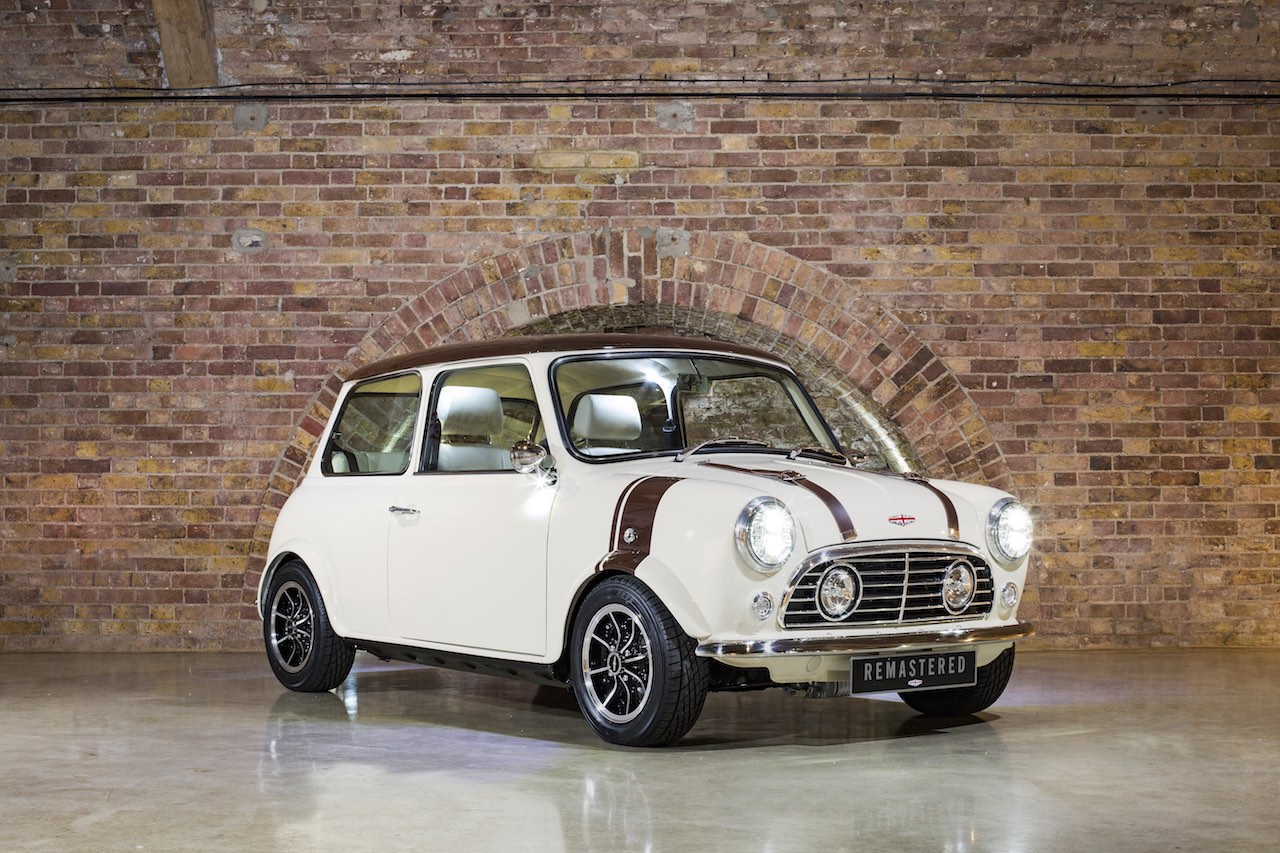 Designed to be the ultimate in modern and classic town and city driving, Mini Remastered uses a range of luxurious materials and finishes to create the ultimate classic Mini. The first of its kind, each car is built by hand from the ground up using brand new body panels, which David Brown Automotive refines in-house to create smooth and accurate surfaces with perfect shut lines. The exterior shape has been refined, visually softened and 'cleaned' by de-seaming the silhouette and welding in bespoke structural beams, with additional support struts added for rigidity. Each car also undergoes a laborious sound-proofing process to ensure passenger comfort in the cabin.
The firms unique design language is carried over from Speedback GT and includes custom-built aluminium grilles and a full LED exterior rear light cluster with the same jewel-like details and bezels as Speedback GT. Each car will have handcrafted enamel David Brown Automotive badges and modern detail touches such as puddle lights fitted to each classic bullet-style wing mirror.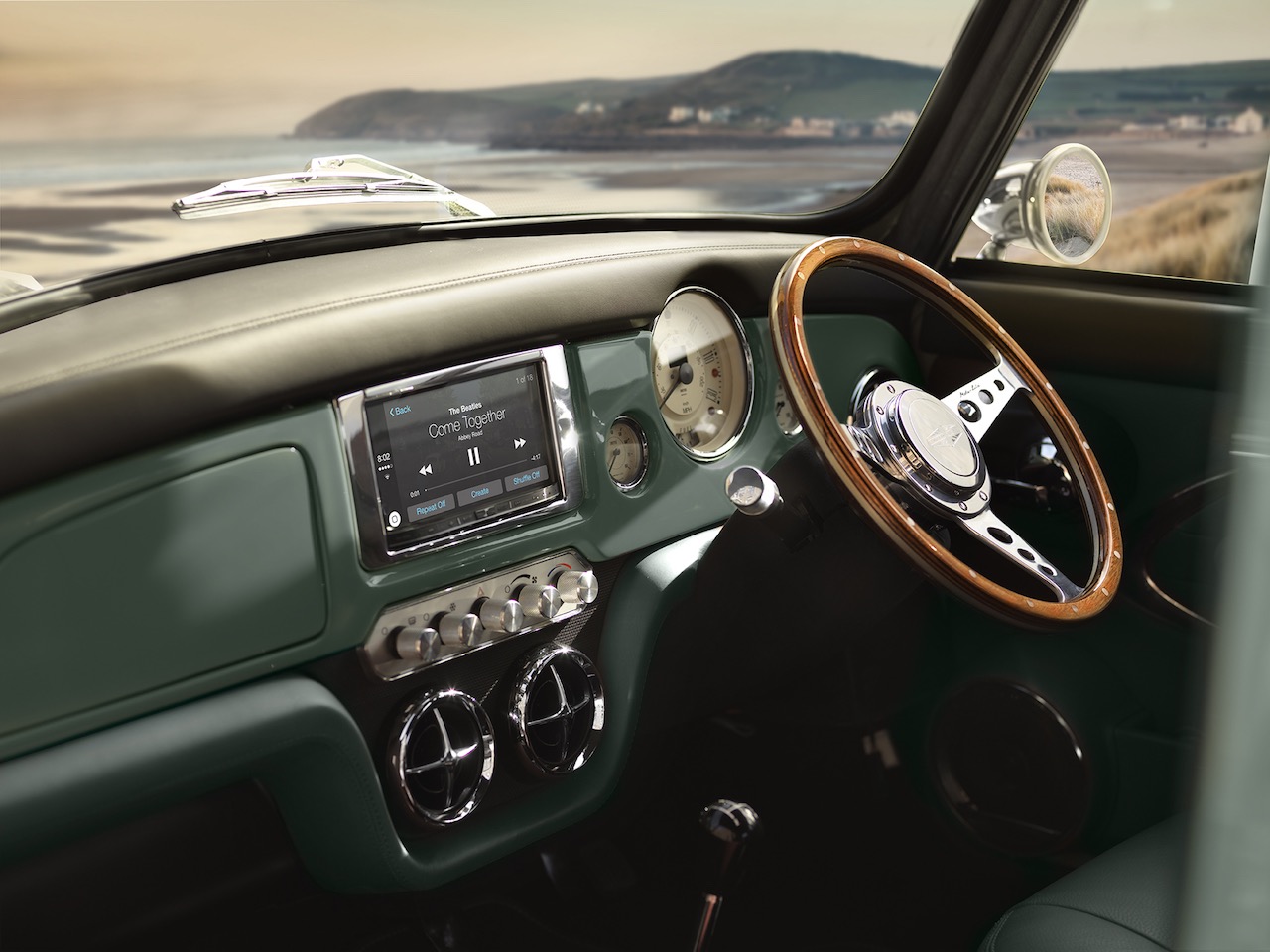 The car, which is offered as standard with an in-built infotainment and navigation system, perfect for city-dwellers, has a host of modern connectivity, including Apple CarPlay and Android Auto, a four-speaker sound system, keyless-go, USB connectivity and charging, as well as push-button start and remote central locking.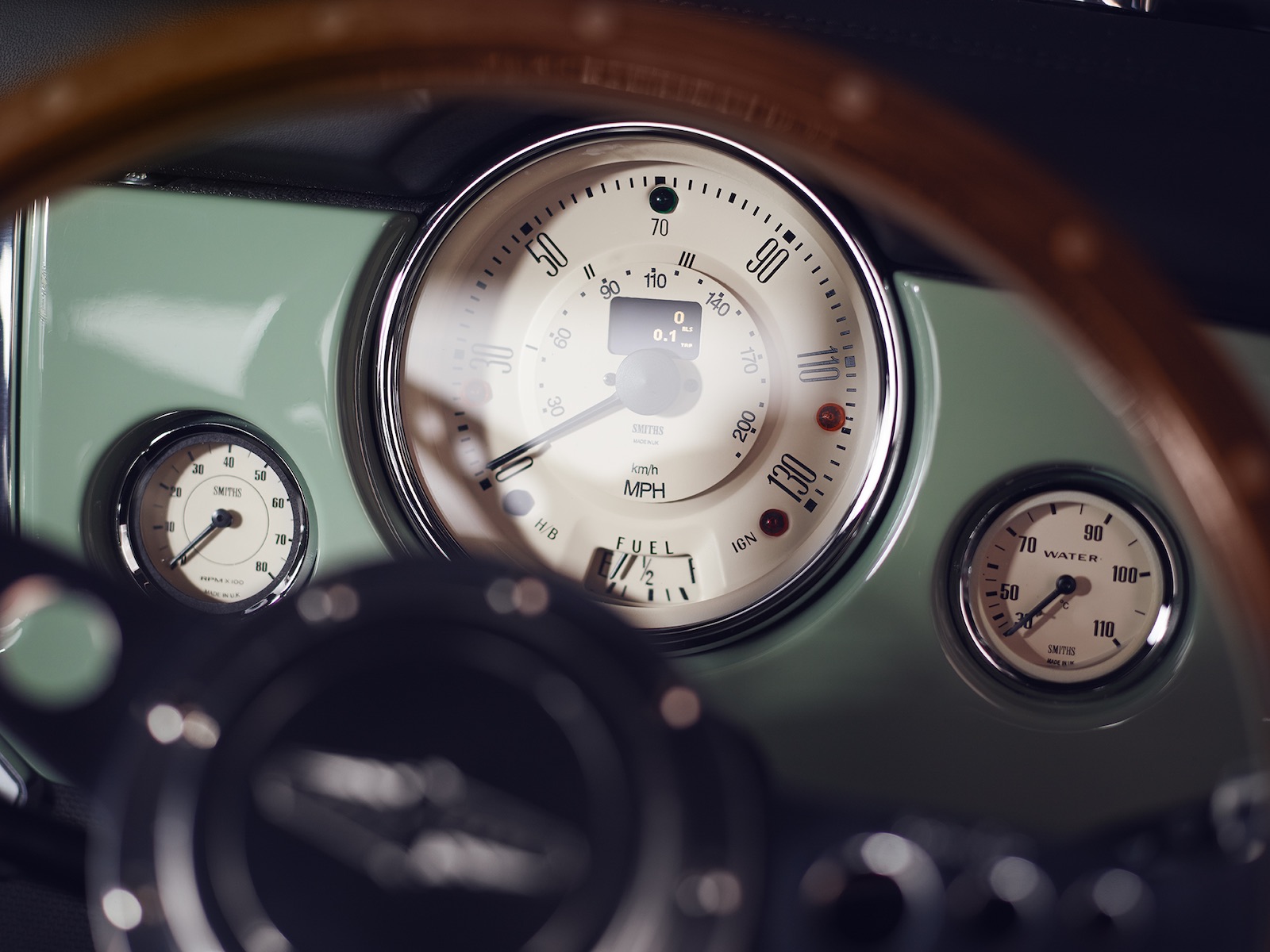 The interior is beautifully designed around modern convenience and luxury. Mini Remastered offers bespoke sculpted seats with a hand-trimmed interior swathed in British-sourced hides and a combination of paint, leather and fabric finishes to the dash. Premium retro Smiths dials, a David Brown Automotive engraved Moto-Lita steering wheel with enhanced driving position, and the addition of a cup holder to the centre console make Mini Remastered one of the most luxurious classic cars ever re-imagined.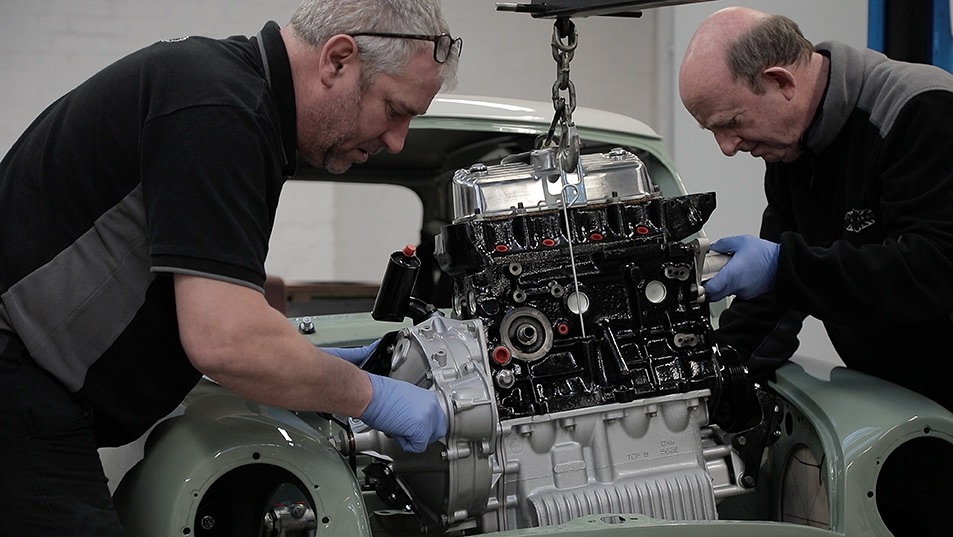 Remastered from the ground up, the David Brown Automotive team has completely rebuilt each classic Mini engine and power is increased by up to 50% more than the original unit. Teamed with a fully reconditioned four-speed gearbox, upgraded suspension and brakes, the firm has also placed enormous emphasis on reliability, integrity and driving dynamics.
Not only that, bespoke built for each car is a leather-lined luggage space and a petrol tank painted in each car's contrasting roof colour. Each paint finish is exceptional, with a full four-week paint process applied to every car to give it an equivalent flawless finish to that of Speedback GT. Each customer can personalise their car's exterior finish, contrasting roof, full interior trim and wheels, with the opportunity to add further options and accessories to make their Mini Remastered truly bespoke. Just like Speedback GT, the company will be offering customers the option of developing their very own exterior paint colour, alongside the opportunity to request other completely bespoke options.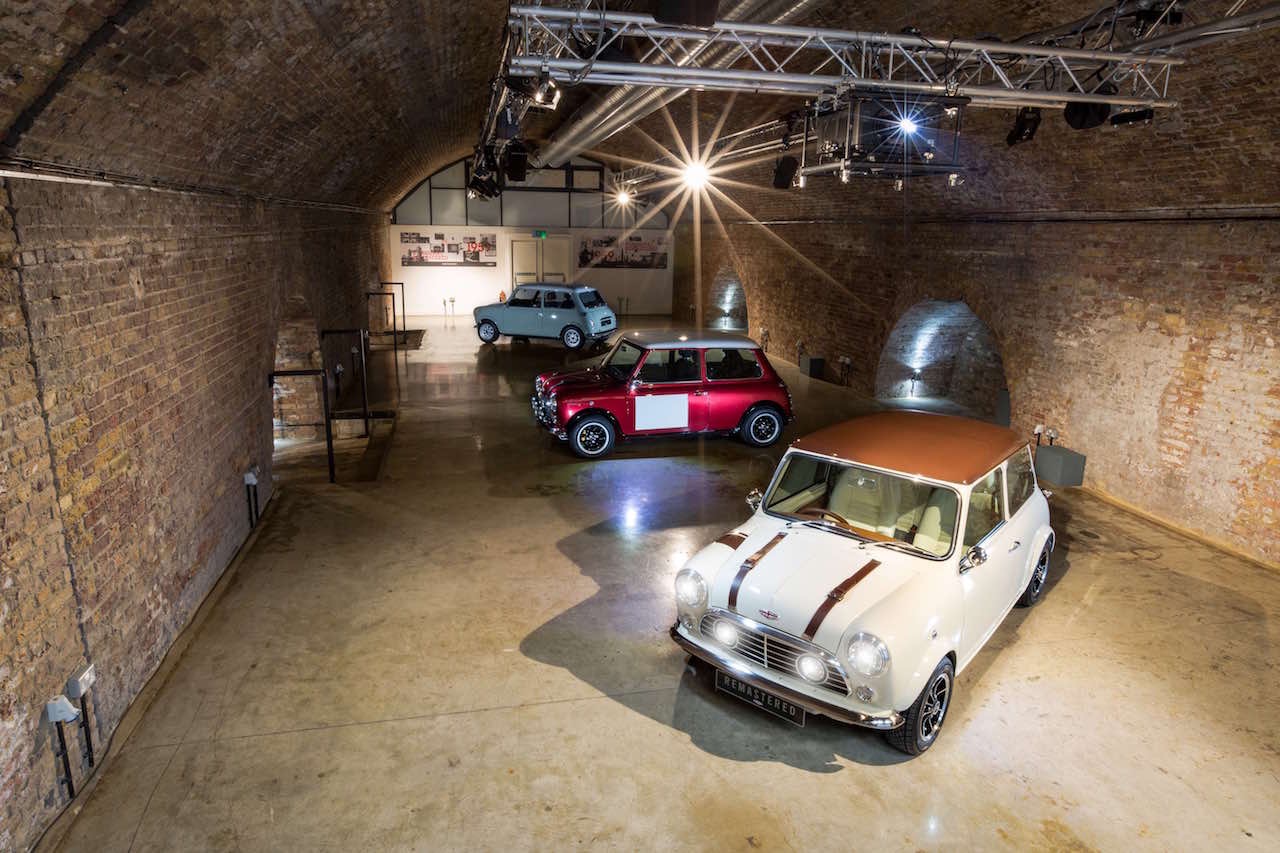 "Mini Remastered by David Brown Automotive has been a long time in the making and I'm delighted to be able to share it with you today," said company founder David Brown. "The car has been subtly transformed and updated to retain the original's DNA, yet includes key design details from Speedback GT as you can see by the grille, taillights and interior styling, as well as providing modern comfort and luxury. However, it's been important to remain true to Alec Issigonis' wonderful original concept, yet bring it into the 21st Century in our own way".
Prices are still to be announced, but the company maintains Mini Remastered will be highly-exclusive and built in strictly limited numbers. Mini Remastered will be launched to the public at the upcoming Top Marques Monaco show, taking place from 20th – 23rd April in the Grimaldi Forum, Monte Carlo. In years to come you may come across one of these bespoke Minis, especially if you sell vehicles for a living.
More details can be found on the David Brown Automotive website.
And see the Mini Remastered in our London Motor Show 2017 Highlights.
Article Source Torque Agency Group