Classic micro cars have had a bit of a resurgence in the past few years, helped no doubt by their quirky character and rarity. One such micro car that has captured collectors attention for some time is the FMR KR200. We actually featured one back in March this year (see more on that feature here). However there is one micro car from the same family of the Messerschmitt KR200 that is coveted by the collectors. And that is the FMR "Messerschmitt" TG500 Tiger, also know as the FMR TG500.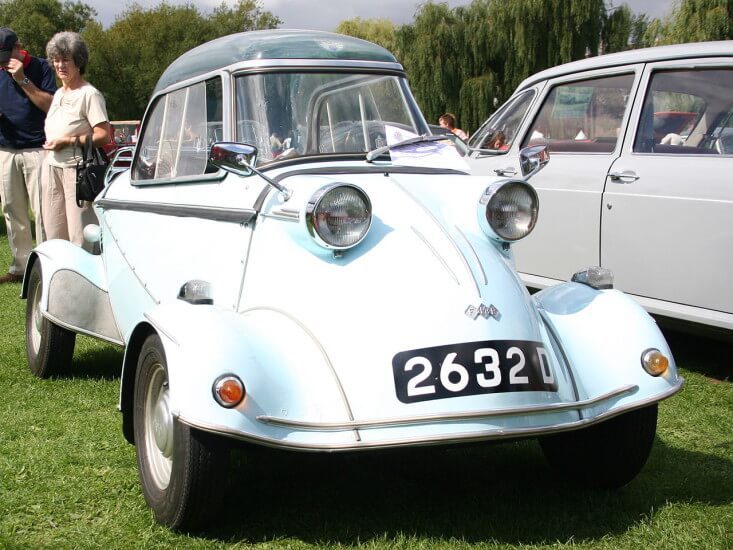 As post war Europe recovered in the late 1940s and early 1950s, demand was high for cheap and compact fuel efficient vehicles that could get the populace moving. While the Messerschmitt KR200 was one such answer to the demand, its 191cc engine was not the most powerful. Introduced in 1958, the FMR TG500 Tiger, also known as the Messerschmitt TG500, was essentially a sports version of the KR200. Designed by FMR founder Fritz Fend, it was fitted with a much larger 494cc two stroke engine.
The increase in engine capacity meant the traditional 3 wheel configuration had to be dropped in favour of 4 wheels. Larger brakes and an upgraded suspension were added to deal with the 20BHP on offer. And it had a top speed of 78mph. When compared with the 9BHP on offer from the KR200 and its 56mph top speed, you can see why the extra wheel and suspension upgrades were needed. The TG500 Tiger was not as successful as the KR200 with only 500 examples built. Production ended in 1961 and it is believed that only 60 survive today.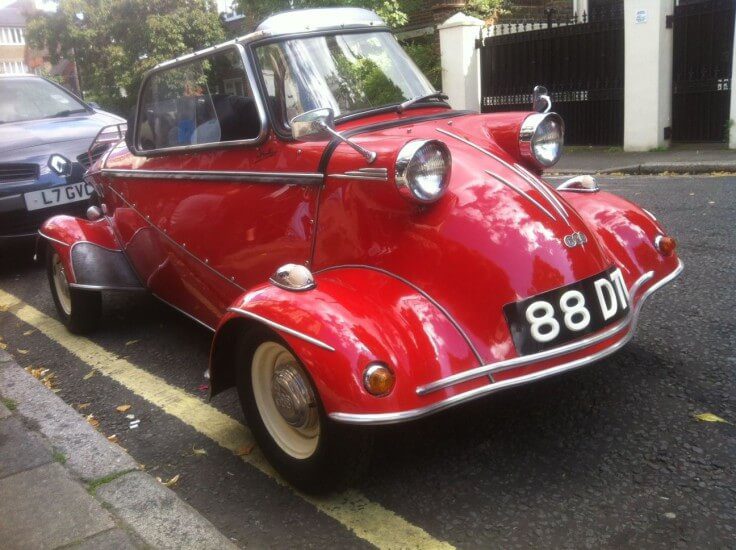 The FMR TG500 Tiger we have spotted for sale is a very unique and special version of the famous micro car. This particular 1958 example is said to have been raced by the famous micro car and works racing driver Ken Piper. 88 DTO is described as being in A1 restored condition and is supplied with a history file which includes period photos and articles of the car being campaigned in the 1950s.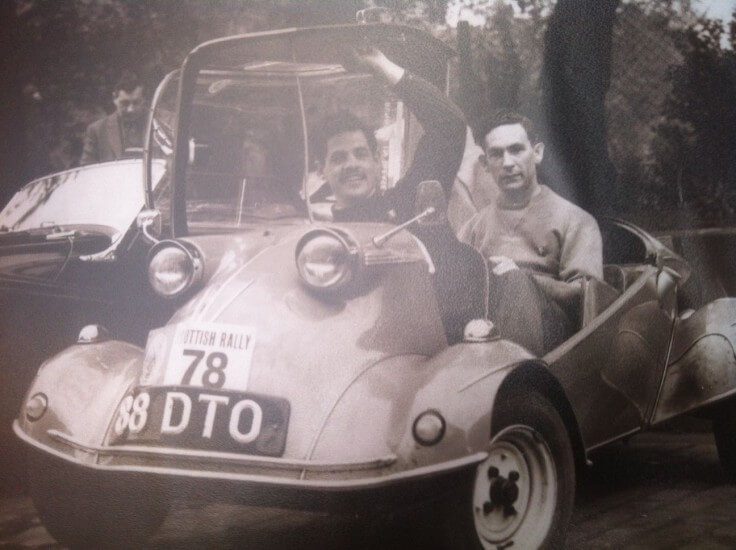 With so few Tiger's surviving these days, seeing one come up for sale is very rare indeed. And to come across one that has been raced and has competition history, is even rarer. 88 DTO was originally owned by Testwood Motors of Southampton who used it as a development car.
Works driver Ken Piper won the 1959 Cats Eyes Rally in 1959 in a TG500 Tiger. We're not sure if he won that race in 88 DTO, but he did have a lot of success with it in numerous hill climb events and rallies. In 1959 he took part in the Scottish Rally with 88 DTO, where he finished second in class.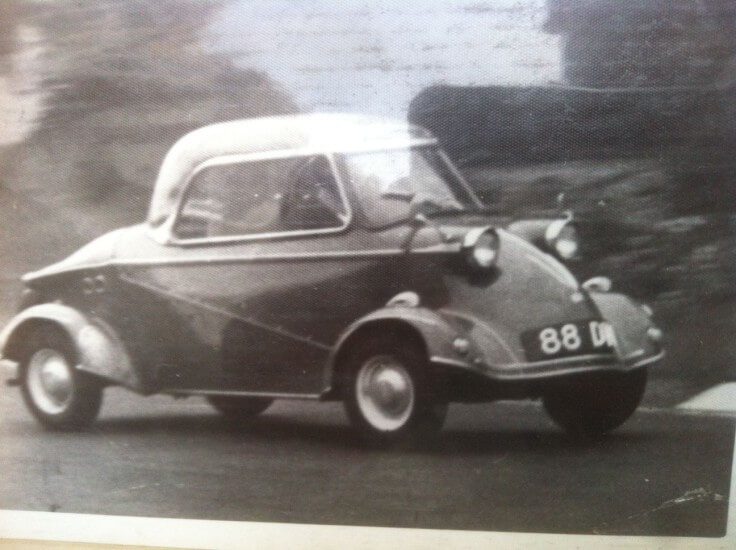 Given the asking price, we would be interested in seeing the history file on this FMR TG500 Tiger to verify its connection with Ken Piper and its racing background. The seller also doesn't provide any photos of the engine bay or the interior in the listing. Regardless of its racing connection, this FMR TG500 Tiger is still a fascinating little micro car.
It has all the quirkiness and charm of the KR200 and with the addition of an extra wheel, gives it a more conventional configuration. Despite appearing more like a "normal" car, it still has all the fun of the KR200 and with that extra power and surprisingly good handling, we bet it is a real hoot to drive. As head turning vehicles go, this one tops the charts and would make a great choice for events like the Goodwood Revival and Silverstone Classic.
This FMR TG500 Tiger is located in London and has an asking price of £125,000.
More details and photos can be found here on eBay.
Watch our special Microcar feature film with the Hammond Collection here.