Before the launch of the Golf GTi in 1976, Volkswagen started its hatchback revolution with the Mk1 Scirocco in 1973. Designed by Giorgetto Giugiaro, the three door coupe was engineered by Audi and introduced the front wheel drive platform that would go on to excel in the MK1 Golf GTi. Created to replace the ageing Karmann Ghia coupe, the new wedge like Volkswagen Scirocco debuted with a four cylinder, single cam engine.
Buyers had the option of a four or five speed manual transmissions and a three speed automatic was also available. Numerous petrol and diesel sizes were offered ranging from 1.1ltr to 1.7ltr. Early cars were fitted with Solex carbs with the 1.6ltr fuel injected Bosch K-Jetronic unit (later shared with the Golf GTi) producing 110BHP. This engine was fitted to the Scirocco GTi which appeared in 1976 and was offered until production of the Mk1 ended in 1981. The Karmann built coupe proved to be a big success selling over 500,000 units.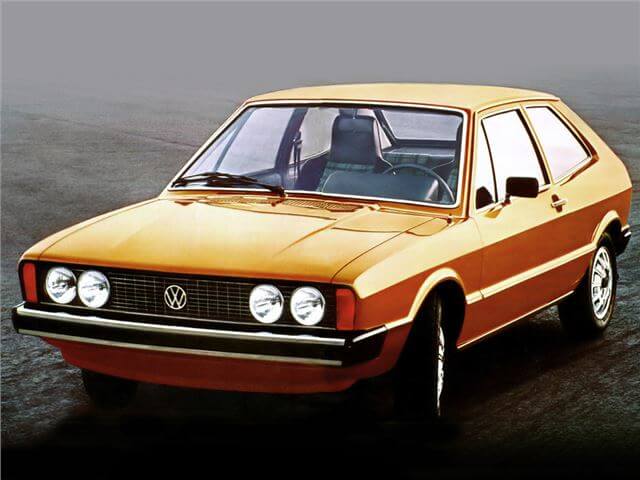 The Mk1 Volkswagen Scirocco has always had a bit of a cult following. First of all it offered 1970s Italian styling in a compact yet practical coupe form. And secondly, thanks to its low curb weight and lively engines, especially in GTi/GLI form, the Scirocco was actually a fun car to drive. Which goes some way to explain why the Mk1 sold so well.
Despite the production numbers, the Mk1 Scirocco is unfortunately a rare car thanks to the models propensity to rust. And with Mk1 GTi's even rarer when new, they don't come up for sale very often. Which is what attracted us to this stunning 1981 Volkswagen Scirocco GTi survivor.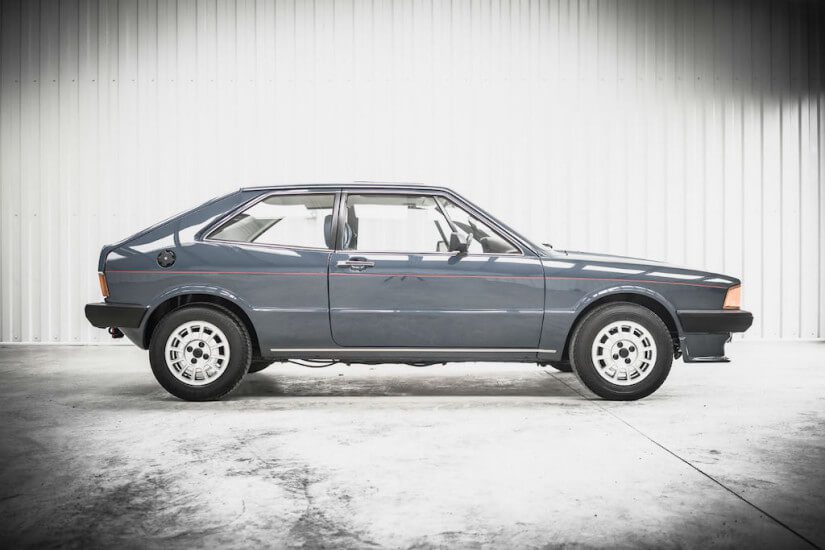 This particular 1981 Mk1 Volkswagen Scirocco GTi is an incredible low mile survivor that appears to have escaped the ravages of rust that has dissolved so many others. Said to be a one owner car, it has covered a mere 24,700 miles which is exceptionally low for a Mk1.
The seller states that the cars mileage is verified with a fully stamped service book and comes with original documentation such as the VAG book pack, original purchase invoice, original V5C, old tax discs and MOT certificates.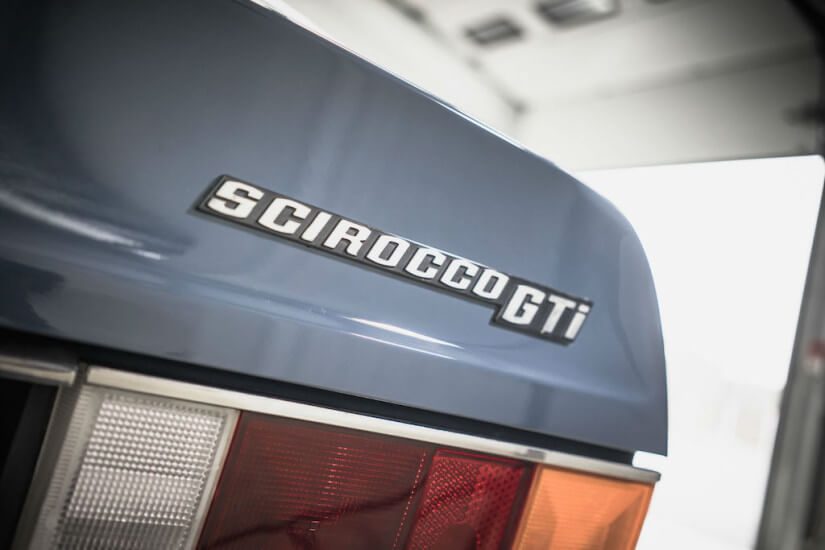 The car is described as having undergone a recent recommissioning after coming out of storage. These works included a new cambelt, fuel pump, brake overhaul and an engine service. The engine is a said to pull well and is smoke and noise free.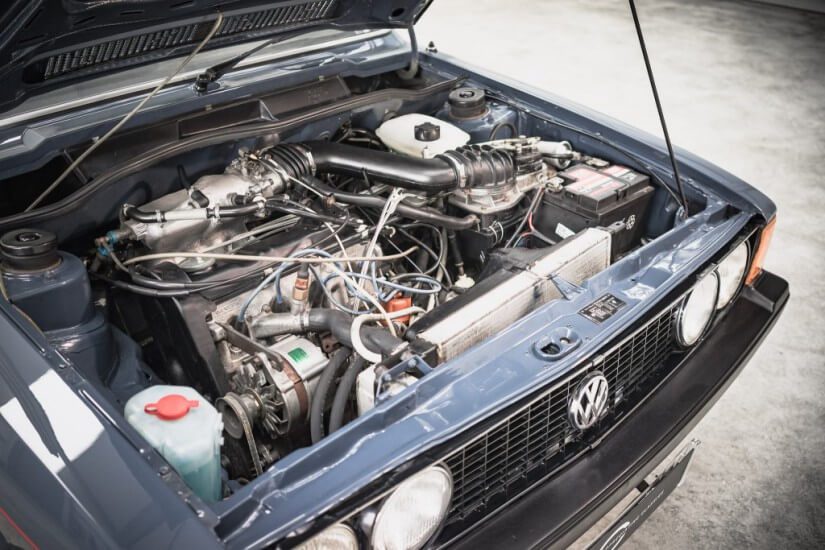 The coupes bodywork is said to be in very good condition with the car receiving a respray in its original Baikal blue. The seller notes this was due to the car picking up marks in storage. The original alloys wheels have also been restored.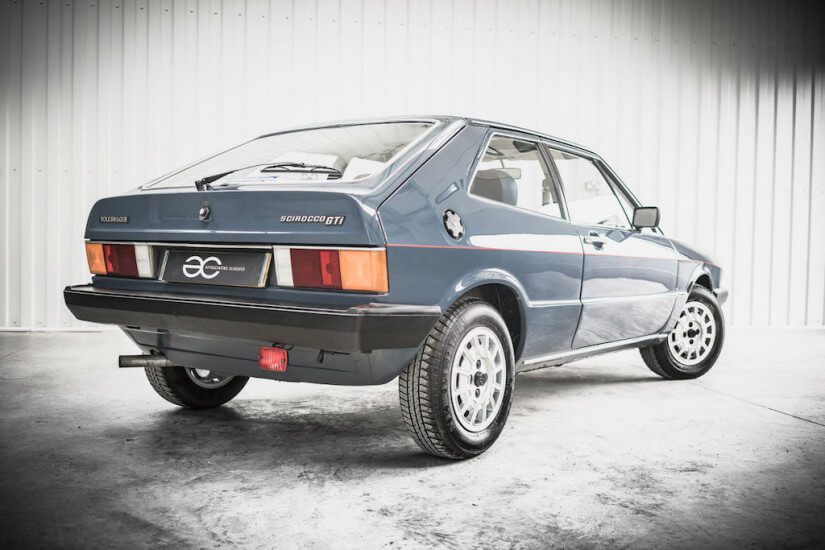 Moving to the interior, the GTi blue seats are described as being in excellent condition and were covered with VW seat covers from new. The dashboard is free from cracks and the original radio and steering wheel are still fitted.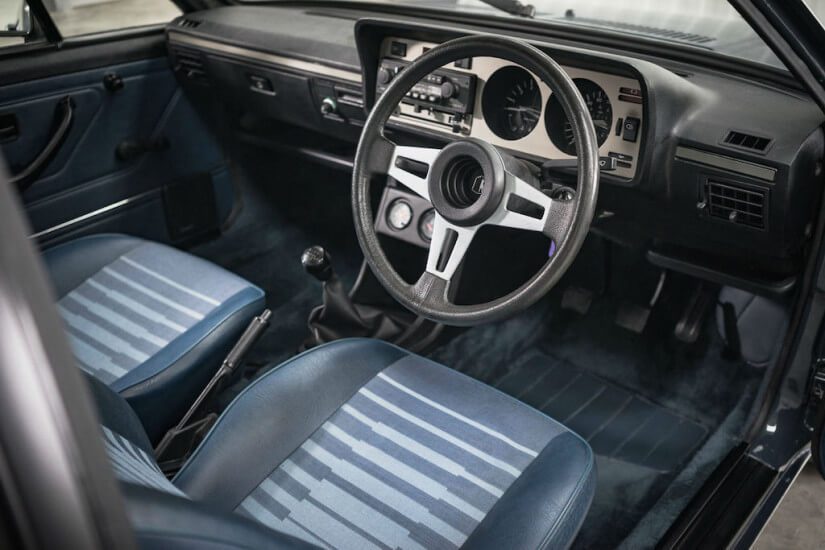 We have to say this is probably the nicest looking Mk1 Volkswagen Scirocco GTi we have seen for some time and we were really excited when we spotted it for sale. It is incredible that this one has survived in such original condition. So many early Scirocco's have been used and abused over the years and if they haven't been modified or become parts donors, they've simply rusted away.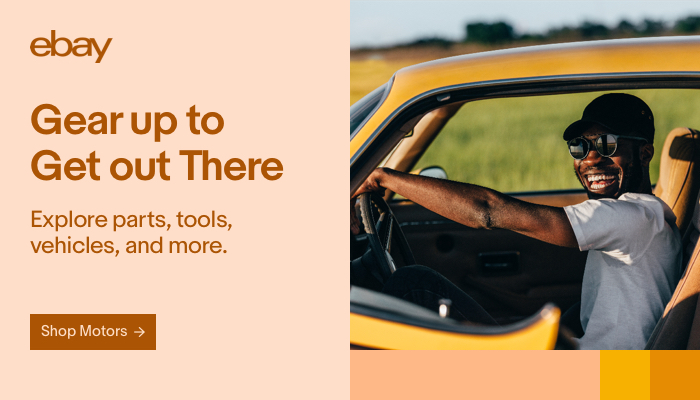 Rust rather than mechanical neglect has always been the Scirocco's major achilles heal. Added to rust concerns are the lack of available replacement panels which leads to expensive fabrication work. So if you take on a restoration project, you really need to know what you are getting into.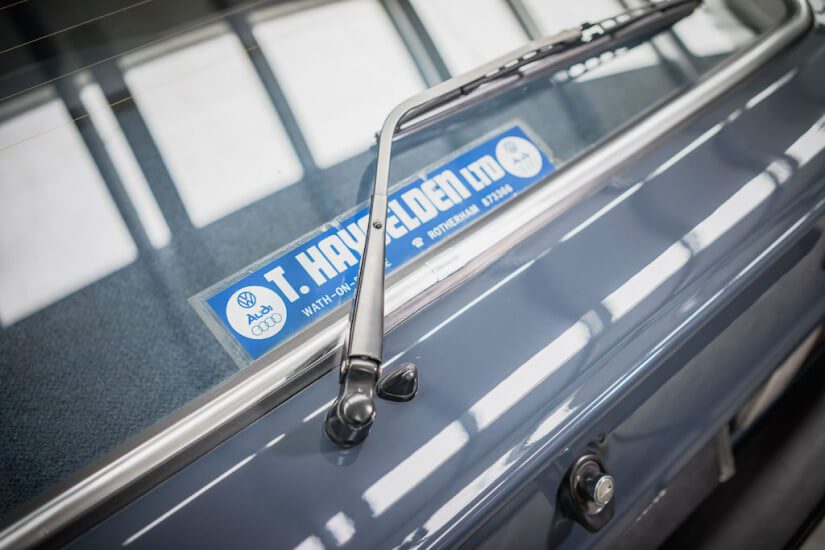 Which is why we think this Mk1 Scirocco is worth a look, despite the £17,250 asking price. It is so refreshing to find one that has clearly been looked after throughout its life. clearly being in storage has saved it from the elements and kept it away for the modification brigade. One owner examples with mileage as low as this really do not come up very often. And with the interior in such original condition and details like the original badges, stereo, alloys and even the dealer sticker in the back window, this is a must have for any VW collector.
Yes the asking price is very high for a Scirocco but this is a collector quality car and would no doubt win prizes at any VW gathering. With so few original GTi's left these days this one will be a guaranteed head turner.
As VW fans, we've always had a thing for the original Volkswagen Scirocco. We love Giugiaro's clean sharp lines and the classic VW quad headlight grill. For us the Scirocco has always been a sports car, the wedge profile gives it a smart, aggressive look. If we had the funds we'd love to have this one parked next to our Mk3 Golf GTi.
This Mk1 Volkswagen Scirocco GTi is located in Norwich and is offered for sale by Appreciating Classics Ltd and has an asking price of £17,250.
More details and photos can be found here on the Appreciating Classics website.