Silverstone Auctions is offering a unique opportunity to acquire a 1961 Jaguar E-Type Series 1 (FHC) Flat Floor, none other than Chassis No 60, during the 60th anniversary of the E-Type Jaguar. This rare early series E-Type will be up for grabs at the Race Retro Live Online Auction, along with two other Series 1 Jaguar E-Types, each of which have their own unique provenance.
2021 is of course the 60th Anniversary of the iconic Jaguar E-Type and remarkably, coinciding with this milestone, Chassis number 60 (860060) will be offered for sale on Saturday 27th March in Silverstone Auctions Race Retro Live Online Auction.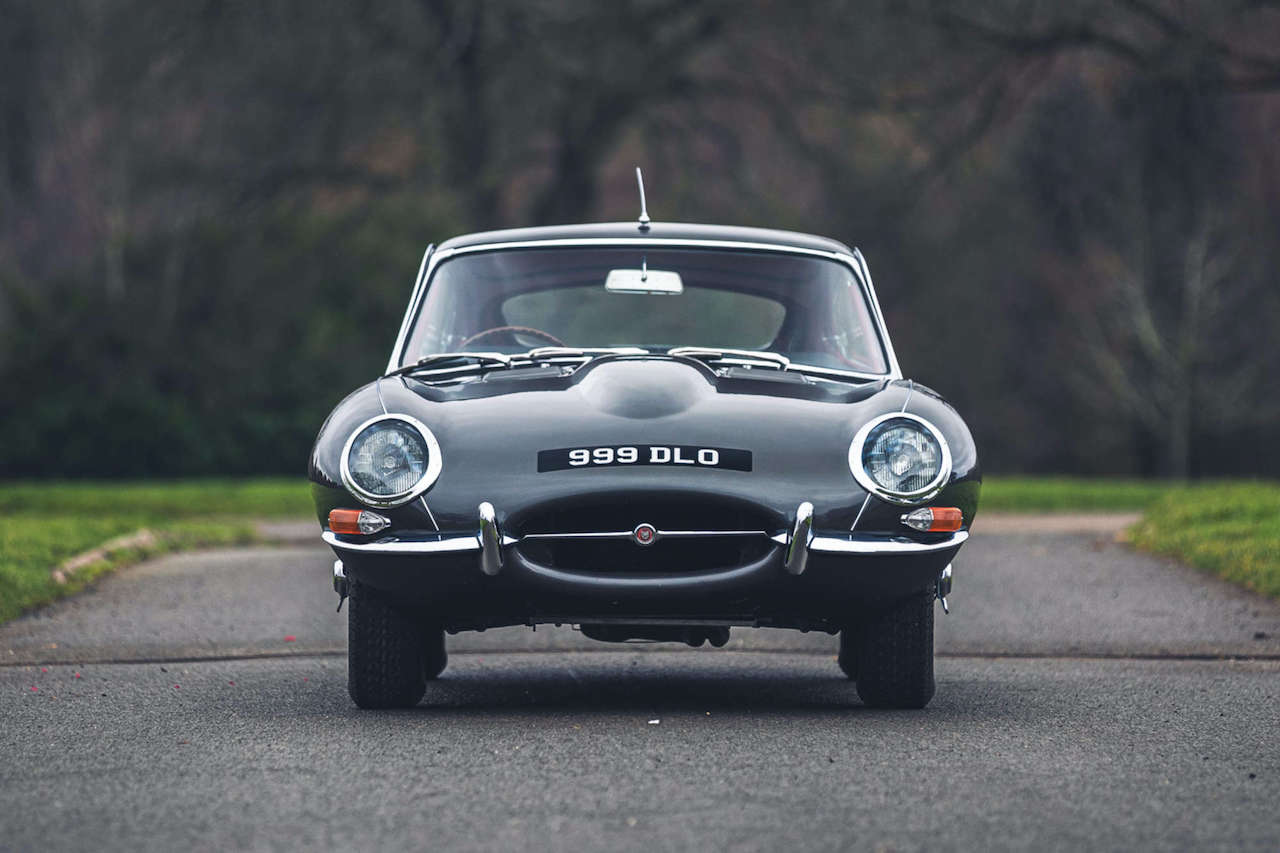 This 1961 Series 1 is described as being a beautiful home-market, right-hand drive, flat-floor, fixed-head Coupe and is finished in a very nice colour combination of Opalescent Gunmetal over a red leather interior.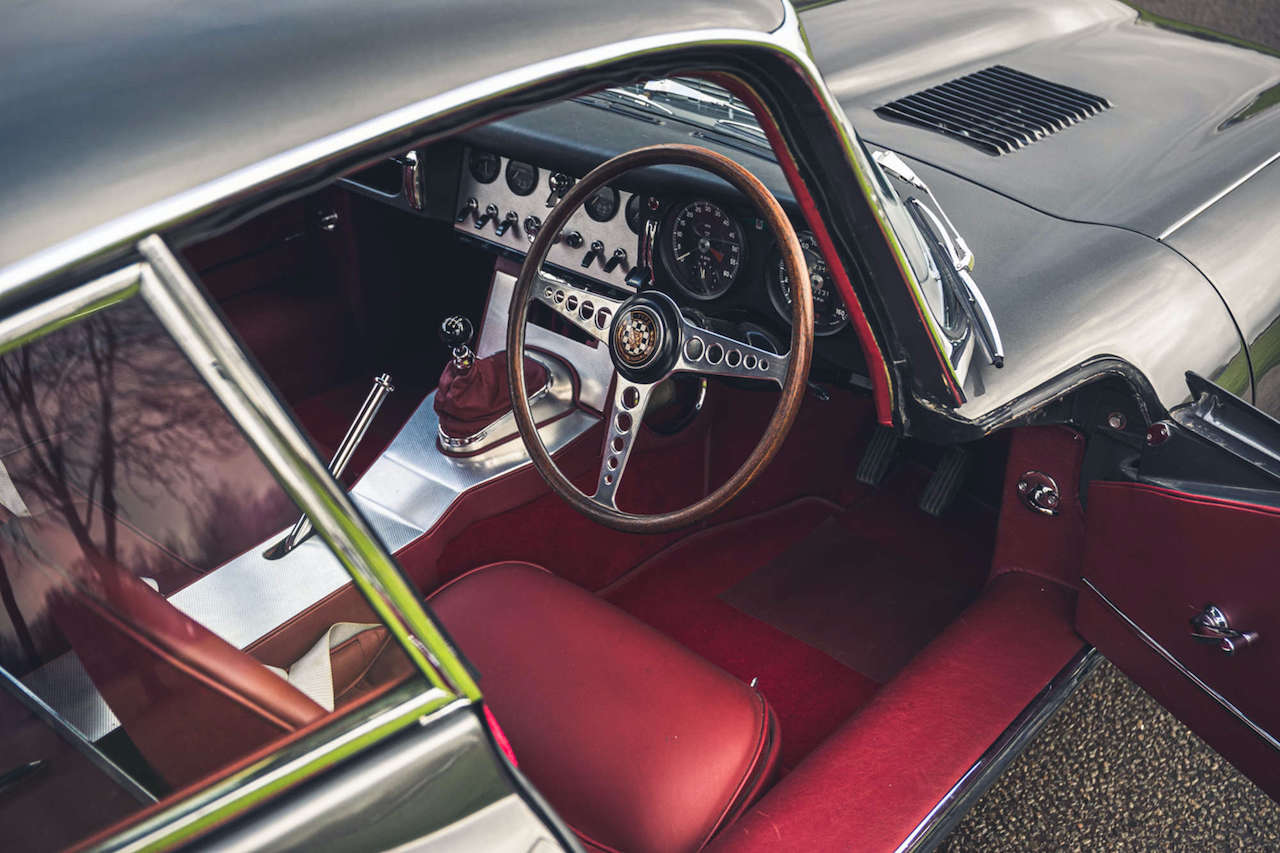 It was manufactured in 1961 and was first registered on 1st January 1962. As Chassis 860060 is an early flat floor example, it is one of the first 175 Coupes built before the recessed footwells were adopted across the model range. It is also one of just 1,559 right-hand drive, 3.8 Coupes constructed in total, which makes it a rather rare car indeed.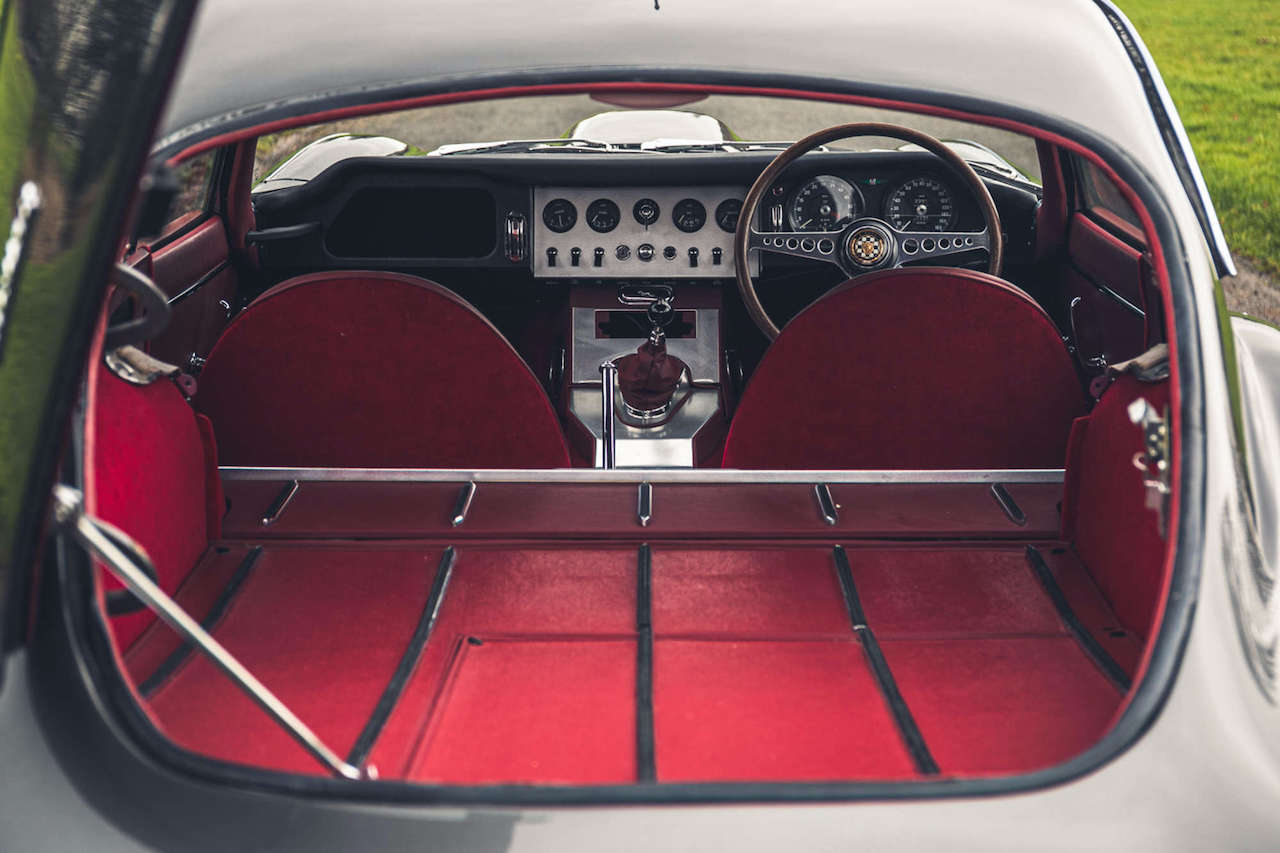 After 22 years of use, a ground-up restoration of Chassis No 60 was started in 2000 and it is now being offered for sale following an impressive 43-year ownership.The E-Type is being sold with a detailed history file, which includes records of the restoration. The coupe also comes with a collection of Jaguar books and guides, which are included in the sale.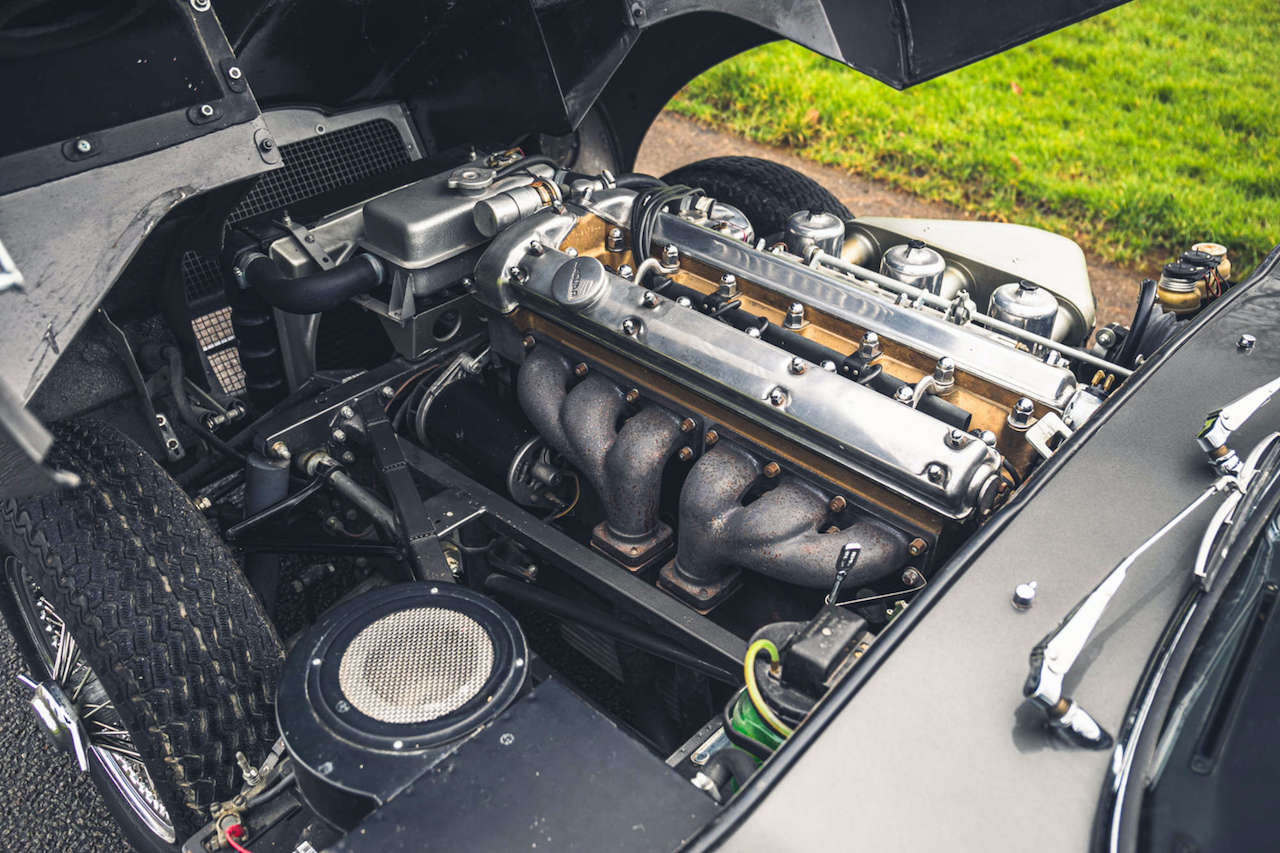 Gary Dunne, Silverstone Auctions Sales Controlled commented "We have a trio of very special Series 1 Jaguar E-Types in our forthcoming auction, each one offering a special opportunity into the ownership of this British Classic. To have the 60th E-Type on the 60th birthday of the marque is truly wonderful".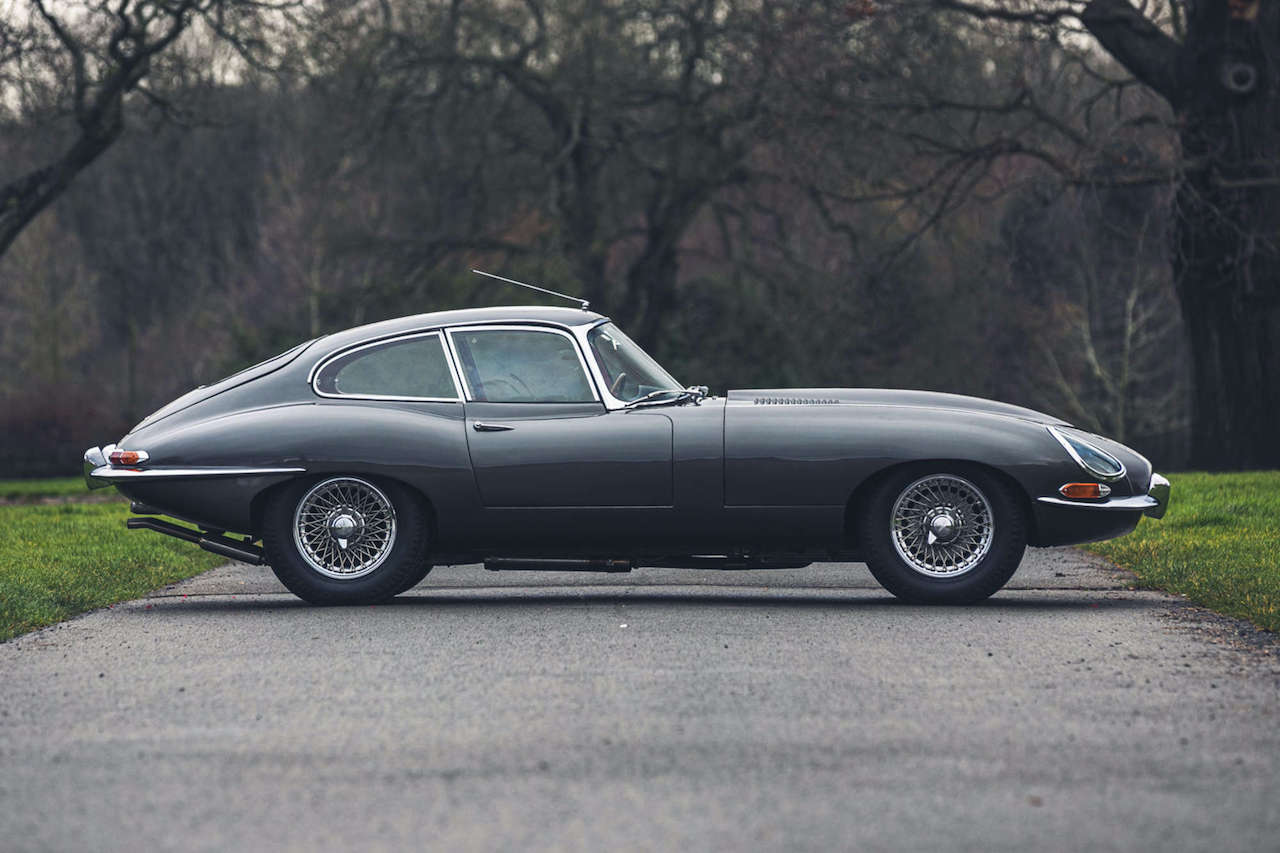 Early flat floor E-Types have for some time drawn the attention of collectors, due to their low production numbers and unfortunate low survival rates. With an estimated of between £95,000 – 115,000, it presents a unique opportunity to take ownership of Chassis #60, on the 60th Anniversary of the Jaguar E-Type.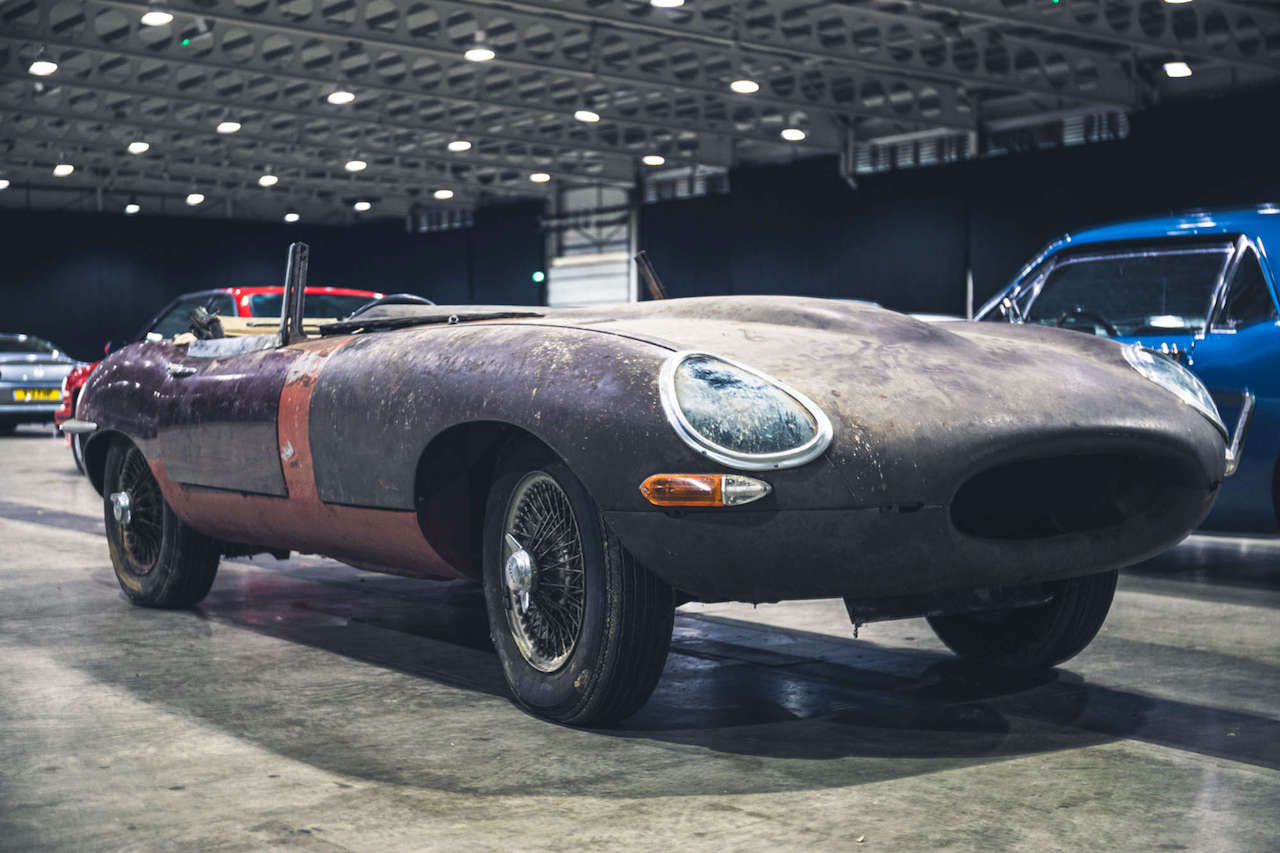 The second E-Type being offered at the Race Retro Live Online Auction presents an incredible restoration opportunity to the prospective buyer. At just three months old the 1964 Jaguar E-Type 4.2 Series 1 had covered a mere 2,805 miles from new when it suffered a sideways impact at Snetterton race circuit.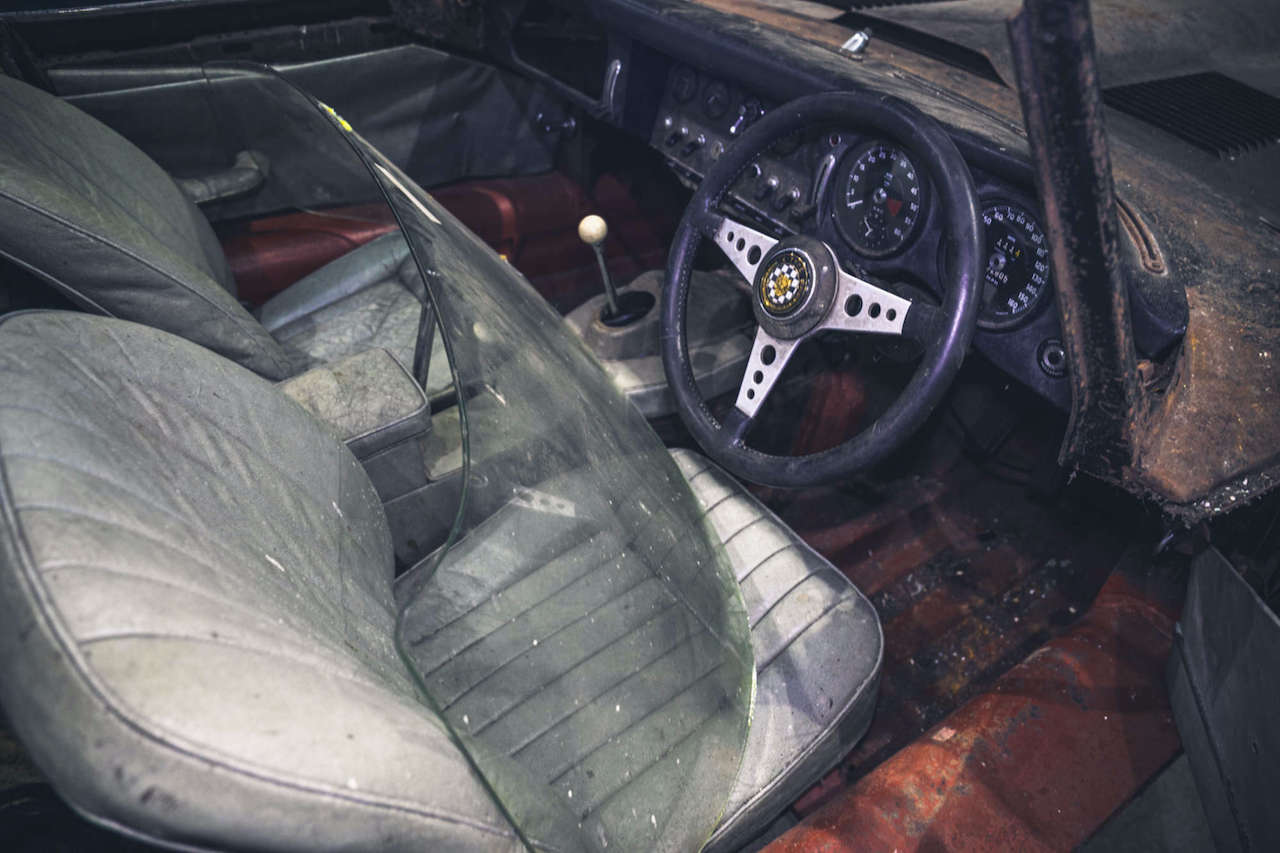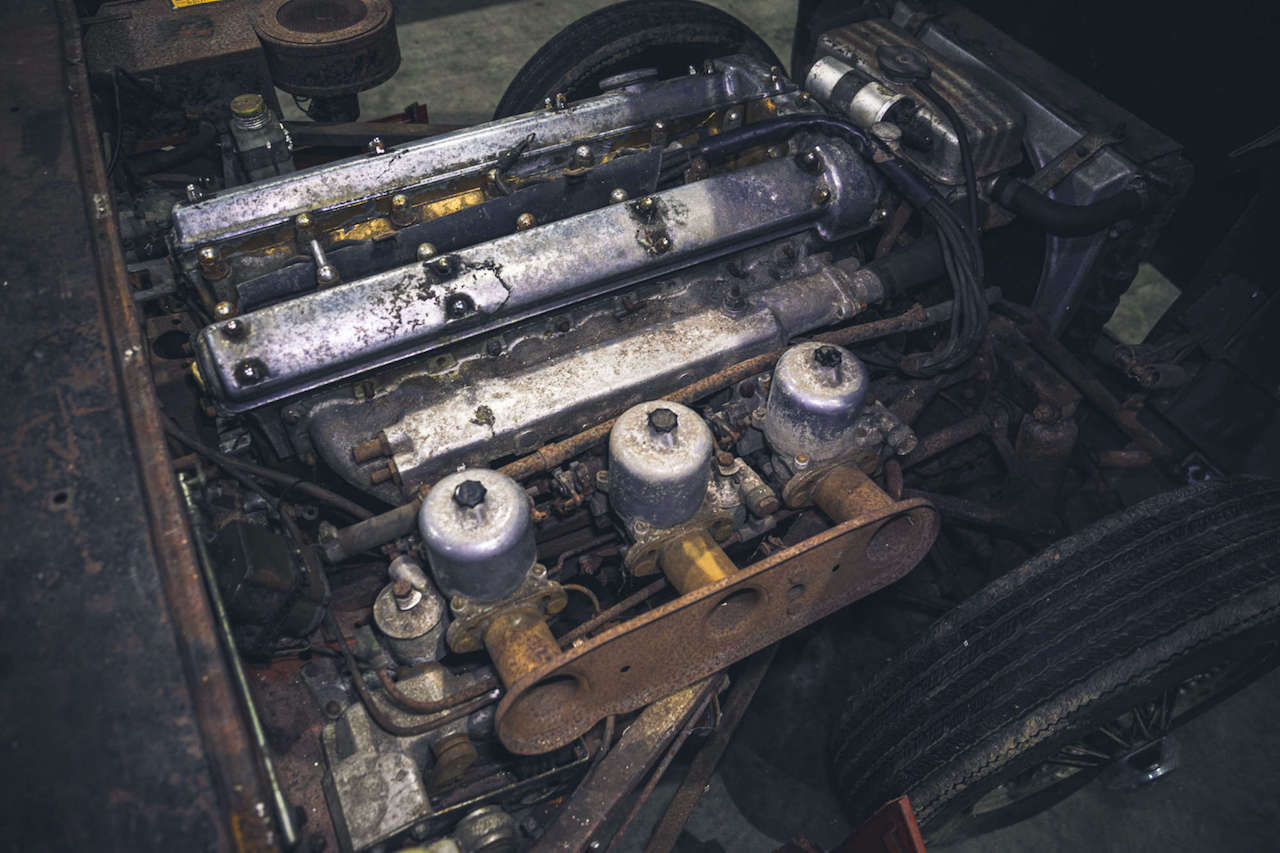 While repairs were carried out, nothing further happened and as such the car remains at this incredibly low mileage today, having only ever been driven by one owner. Now in need of complete restoration, this is an excellent opportunity to acquire one of the lowest mile E-Types around. It carries an guide price of £70,000 – 90,000.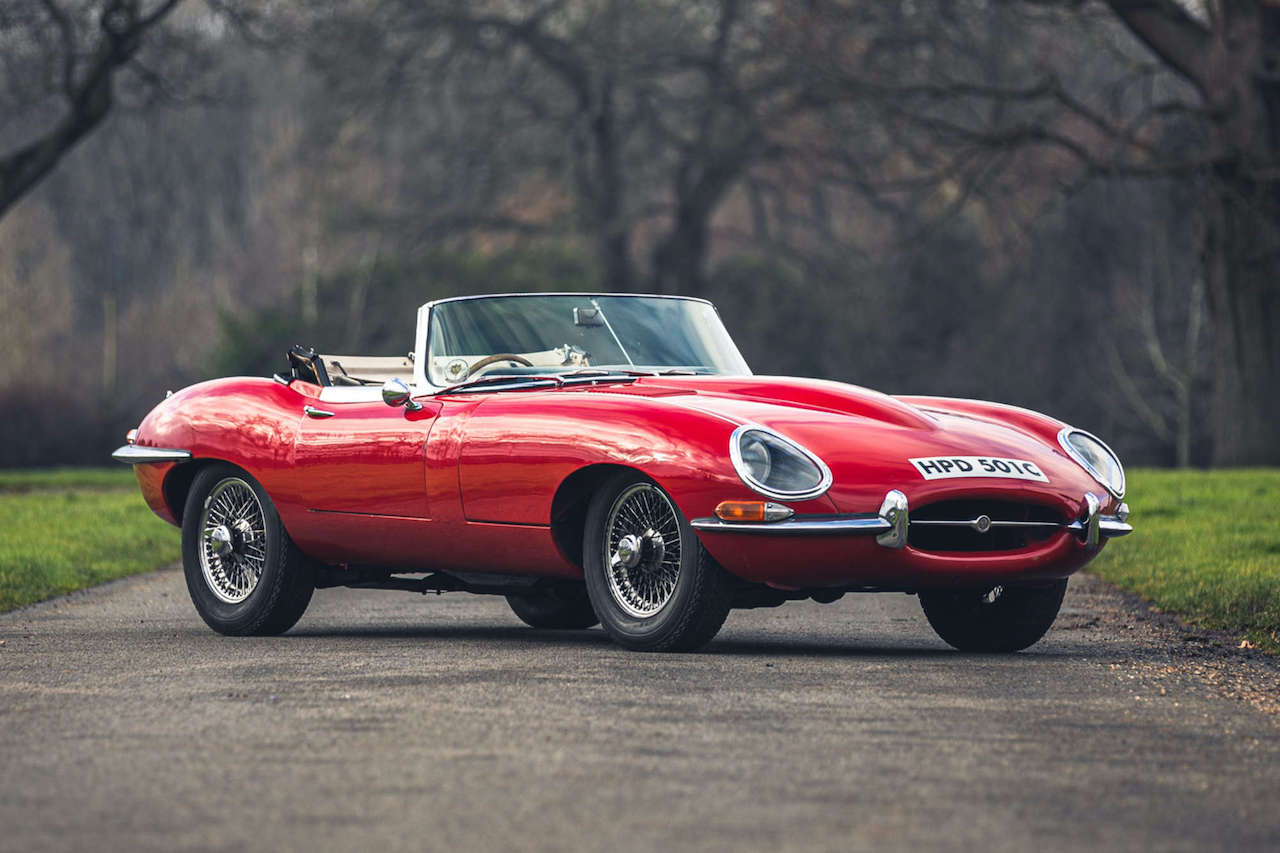 The third example being offered by Silverstone Auctions is a 1965 Jaguar E-Type Series 1 Roadster 4.2. This particular car was once the property of TV and film actor, Nigel Havers. A rare UK, right-hand drive 4.2 Series 1 Roadster, it is believed to retain its original colours, engine, and gearbox, and is described as being a very original and honest car. It carries an guide price of £60,000 – £70,000.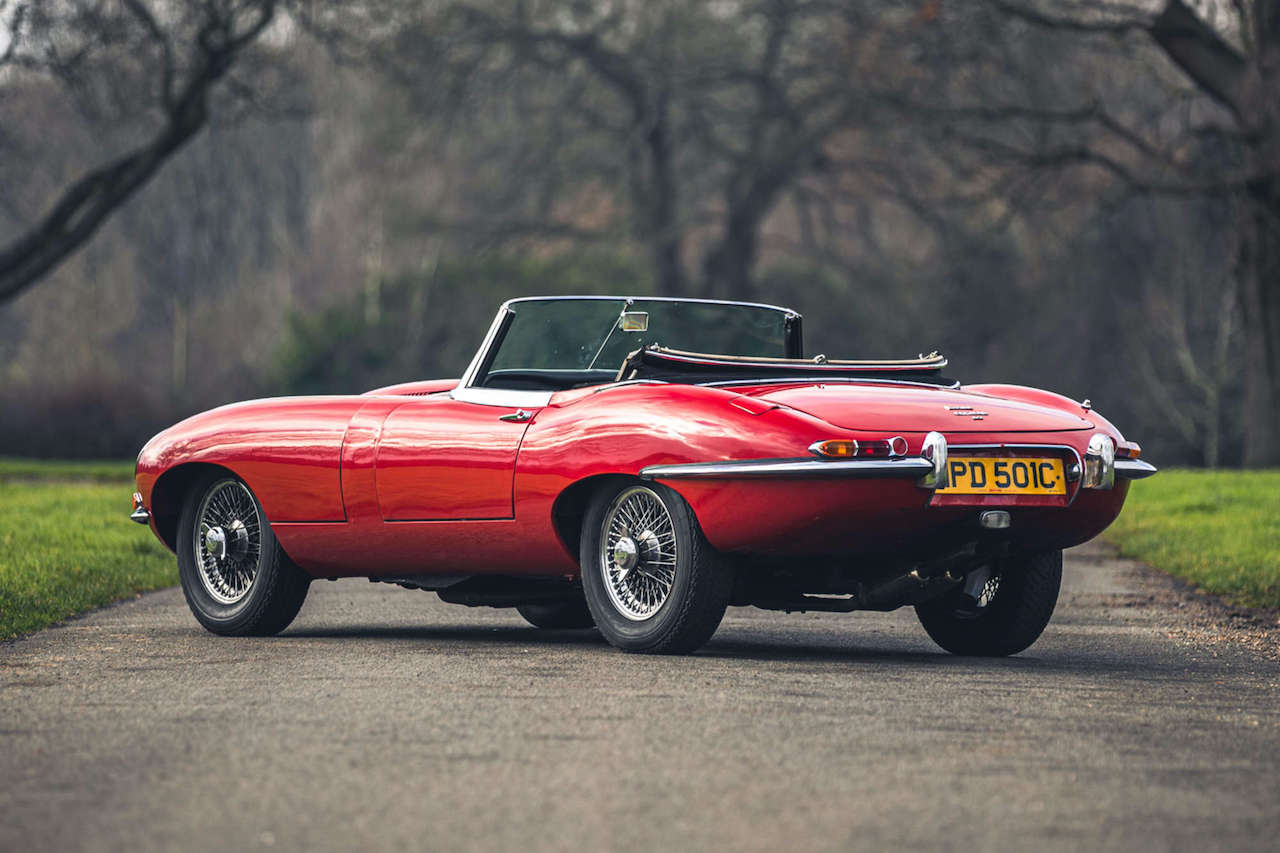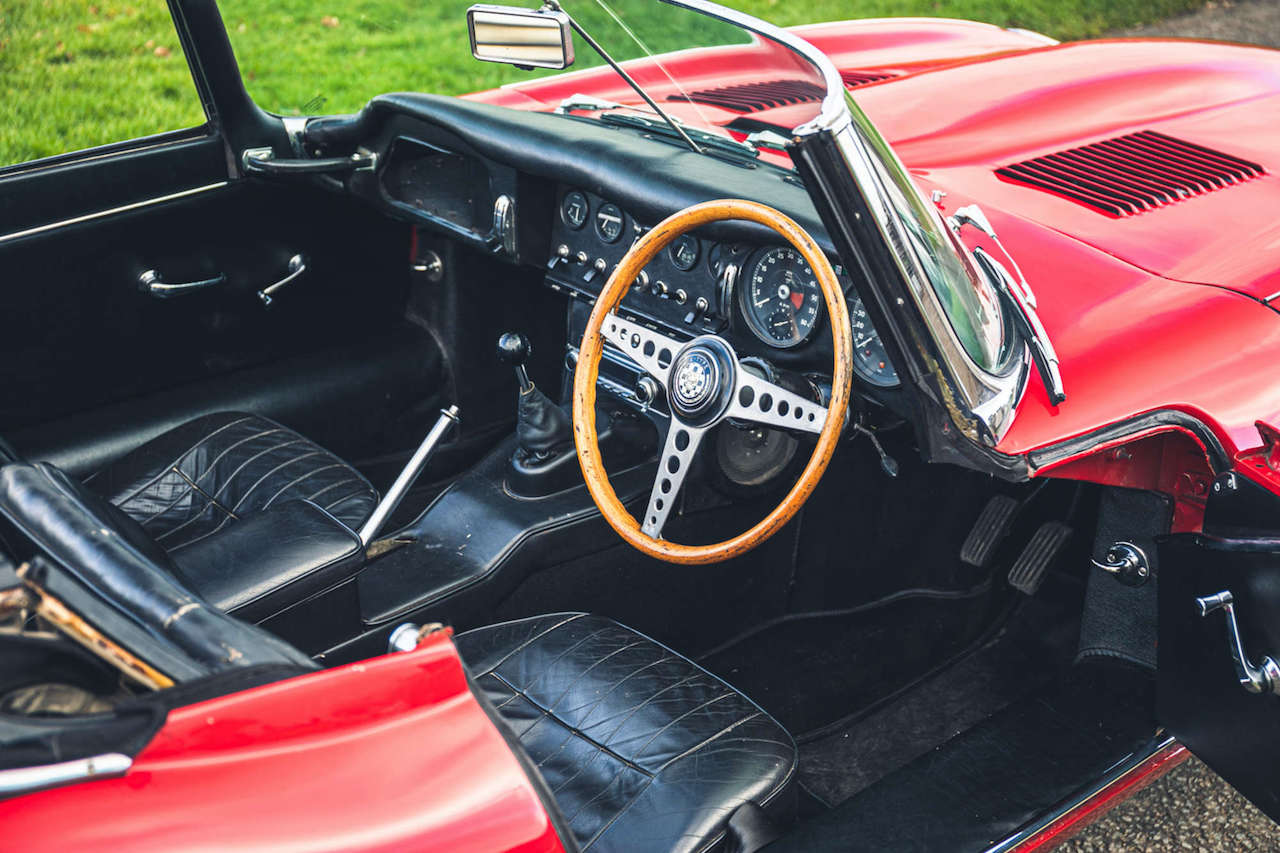 The catalogue for the Race Retro Live Online Auction (27th March) is still open for both classic and competition cars. Interested sellers can contact the team on 01926 691141 to discuss their car or by utilising their online submission options.
More details can be found on the Silverstone Auctions Race Retro Live Online Auction website.