The news classic car fans have all been waiting for has landed with Car SOS back on our tv screens with the brand new Series 11. The ground breaking car restoration show, which aired its landmark 100th car makeover last year, has been running now for an incredible 10 years. Fans of the show can look forward to 1heart warming episodes and stories as Fuzz Townsend and Tim Shaw rescue neglected classics and restore them for some truly deserving owners. And along the way are some special guest cameos, including two-time World Heavy Weight Champion boxer Tyson Fury and racing car superstar and former Formula One World Champion, Nigel Mansell.
So guys the brand new Car SOS Series 11 has arrived and huge congratulations on breaking yet more records for the show!
Tim – Wow yeah its our biggest series to date! And its still growing! It is clearly on the way up and we never thought it would be. And we've done our biggest restoration yet and our biggest reveal as well… plus our biggest number of high profile celebrities helping us out on this series. Its way bigger than anything we have done before. And that's because they know and love the show and are kind enough to want to do a nice thing for deserving people.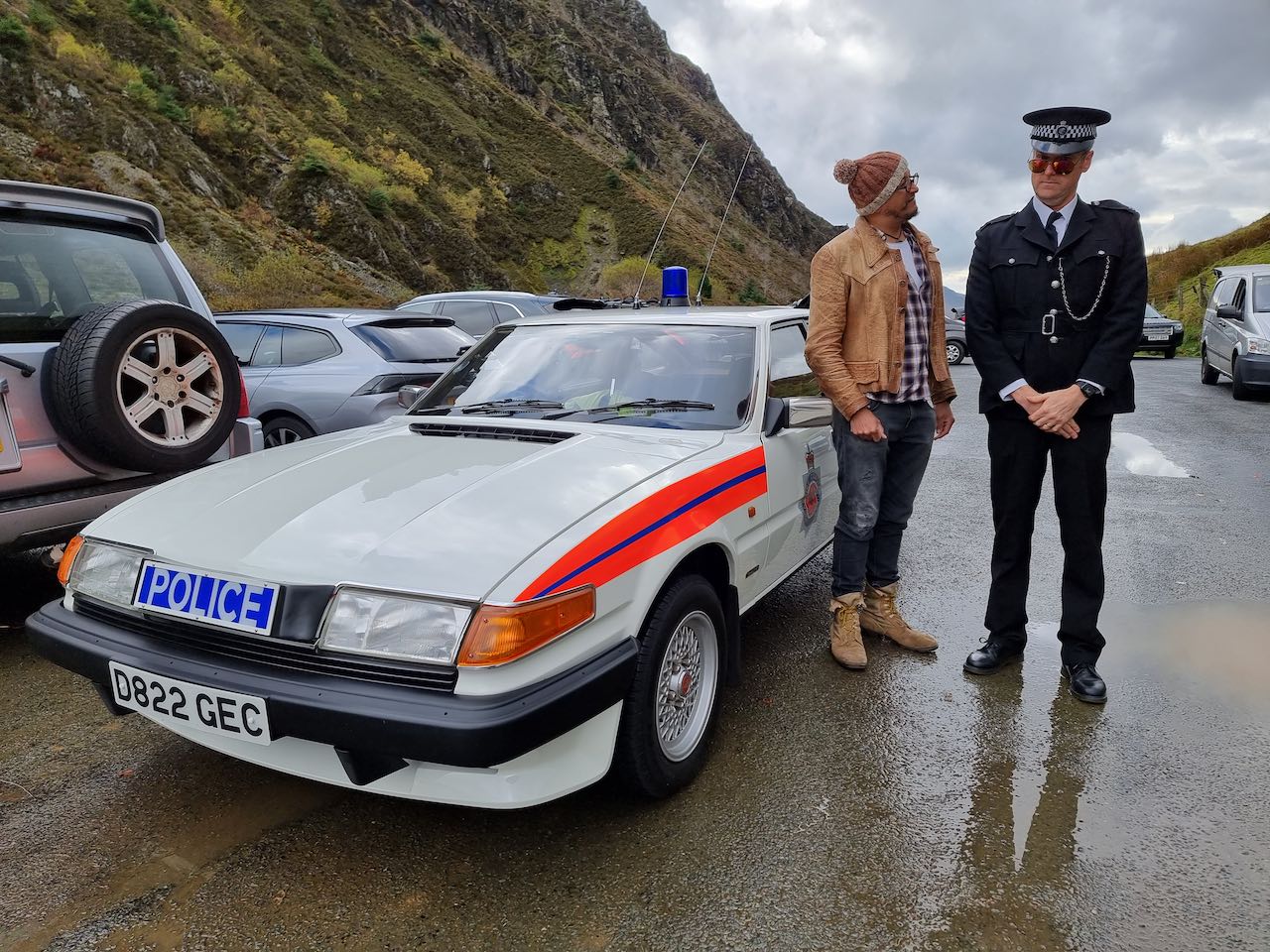 Fuzz – And that is the key thing. The way the show hinges around celebrating a person is still they key winning thing. The cars are a bit part, the presenters are even a tinier bit part. It is really about the person we are doing the work for. They drive the very meaning of the show. It is amazing, after 11 years that we can still do this.
One of the episodes of the new series is a real Vive Le France special with the super cool Alpine GTA, a car I've personally always had a soft spot for. What a fantastic slice of French wedge car design, completely left field and a rare sports car to boot.
Fuzz – They are a great thing to look at. Tim's quite enthusiastic about them and for what they are, the Alpine GTA are a lot of car for the money. Of course being able to own any classic car is a real privilege. But they are not mega money and people don't always know exactly what they are. And wherever you look there is an interesting little feature on them.
Tim – If you want to get into the classic car market and you've got £10-15k I would be chasing an Alpine GTA straight away. That would be my go to buy. If someone asked my what classic they should buy that's not well known and will turn heads and still get conversations going in a car club that's the one I'd recommend all day long without a doubt.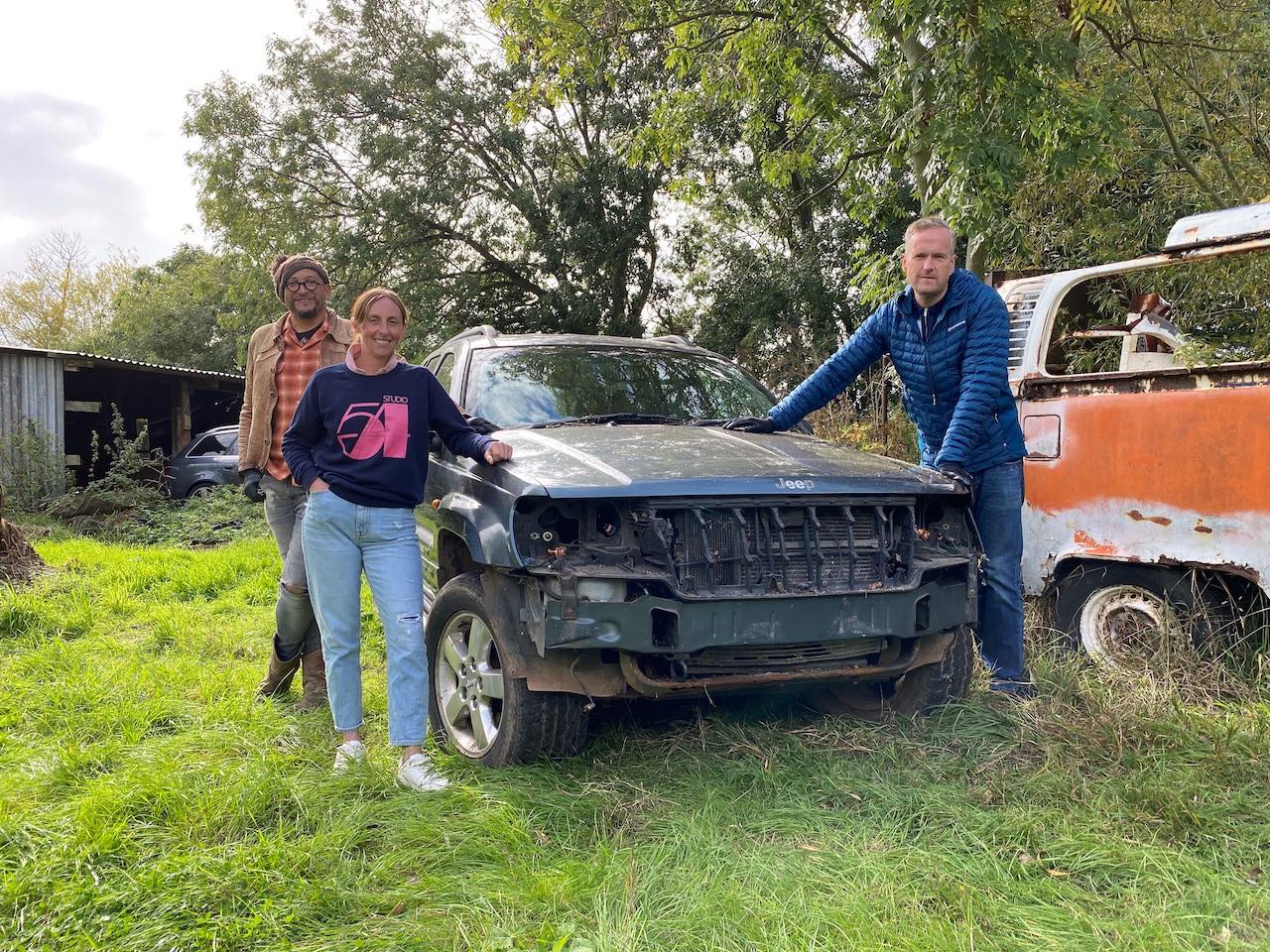 The owner of the Alpine GTA, David, his story is a tough watch with a terrible run of bad luck with his health and then the added blow of the GTA breaking down. When his wife Amanda said they used to sit in the non-running GTA parked in the garage and pretend to take it on trips, that really got me.
Tim – You know that really got me as well… you can feel it can't you?! I'm still in touch with Amanda and David's been in and out of hospital lately. He's a lovely guy, a fellow dyslexic and it is such a sad story. And you are absolutely right, there are certain things that people say to you in an interview that really grab you and that you can feel and when she said we'd go an sit in the car and go on drives together, that is the quickest way you can possibly demonstrate to anyone listening, this guy is a petrolhead! This guy loves cars! He lives to drive and it relly summed it up, of all the cars we've done I will always remember that interview as the one that grabbed my attention and painted that picture. And when you do this kind of show and you wonder how bad have people that the disease that is the love of cars and when she told me I knew they had got it bad. You are like me and you are like Fuzz and so many more out there. And it is a real honour for us to be part of a team of people that can help put a smile on peoples faces like that.
Fuzz – And the thing is now David and Amanda can actually get in the car and actually go places in it for real and enjoy beautiful vistas. He's not a well guy but at least when he is well enough, he has that opportunity to get out there and do it for real. We love doing it and we hope we can get to do it for me people in the future.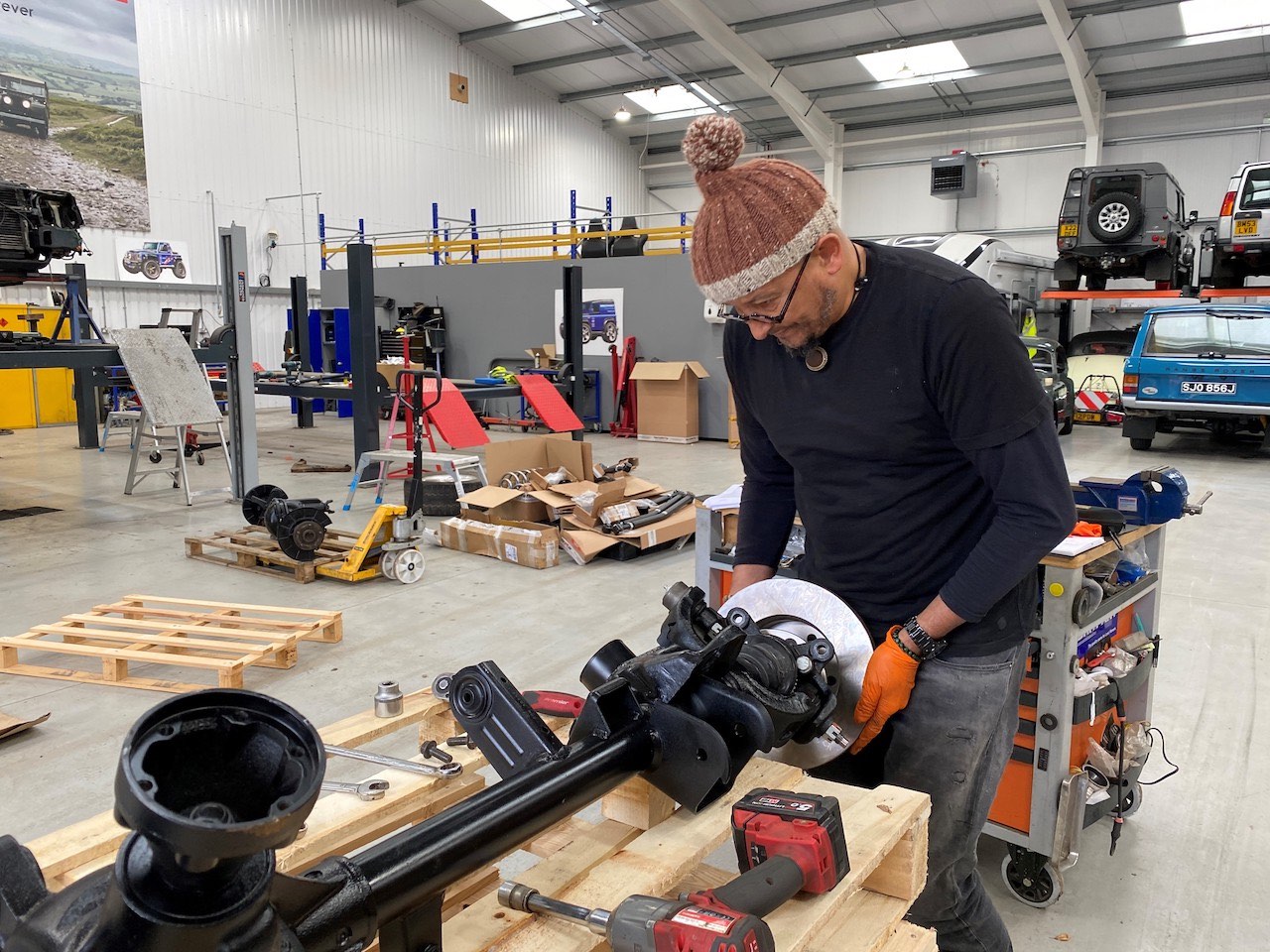 And will you guys be taking on a white pearlescent paint car again?
Fuzz – We did have to paint it again! Honestly to paint those you have to be absolutely in the zone. It is like being a master in a martial art! You have to go in the booth, you have to compose yourself and you have to hit everything in a complete flowing movement, because if you don't, it shows! That's why the GTA had to be done twice! And actually, if we were to do another one, I would actually get Tim to do it as I reckon he would get in the zone. Because he does get into things in that way.
Tim – Well I always want the hardest things in life and you asked Niall would I do it again? For me my favourite cars from the 1980s were always white pearlescent cars. I have memories of seeing pearl white cars in the street and stopping and working my way around them and going this is an incredible optical illusion that changes colour. It was the first flip paint to me. And I'd love to paint one and getting into it is so me! Ha ha!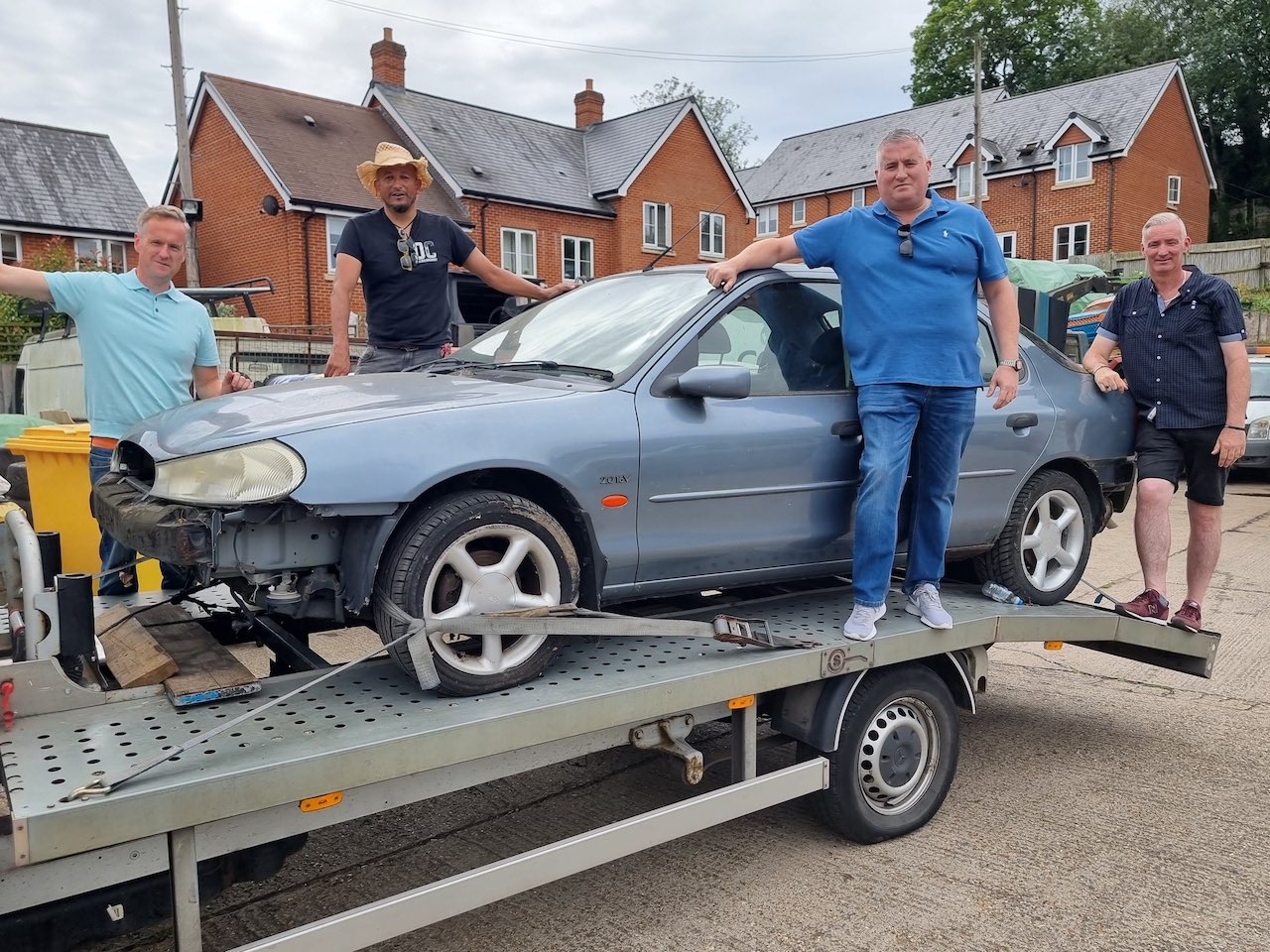 So Mondeo Man finally gets his moment on Car Sausage! And was it an ST220 or anything fast like that?
Fuzz – Ha ha yes! Are we the first show ourt of all the car shows to actually do a Mondeo? I don't know! As for ST220… no no no no no! It was just a 2.0 litre! We actually had some fun with it and turned what was basically Karl the owners late Dad's car, that had been sitting in the garage for ages. It was Karl's Dad's last car so it meant a great deal to chip. He couldn't bear to part with it. Karl had a few tough breaks in life plus severe illness to add to that, so we took this Mondeo as a blank canvas and turned it into a Touring Car tribute. It was a fun episode to make but again at the core of it, its not about the car, its about the person who owns it.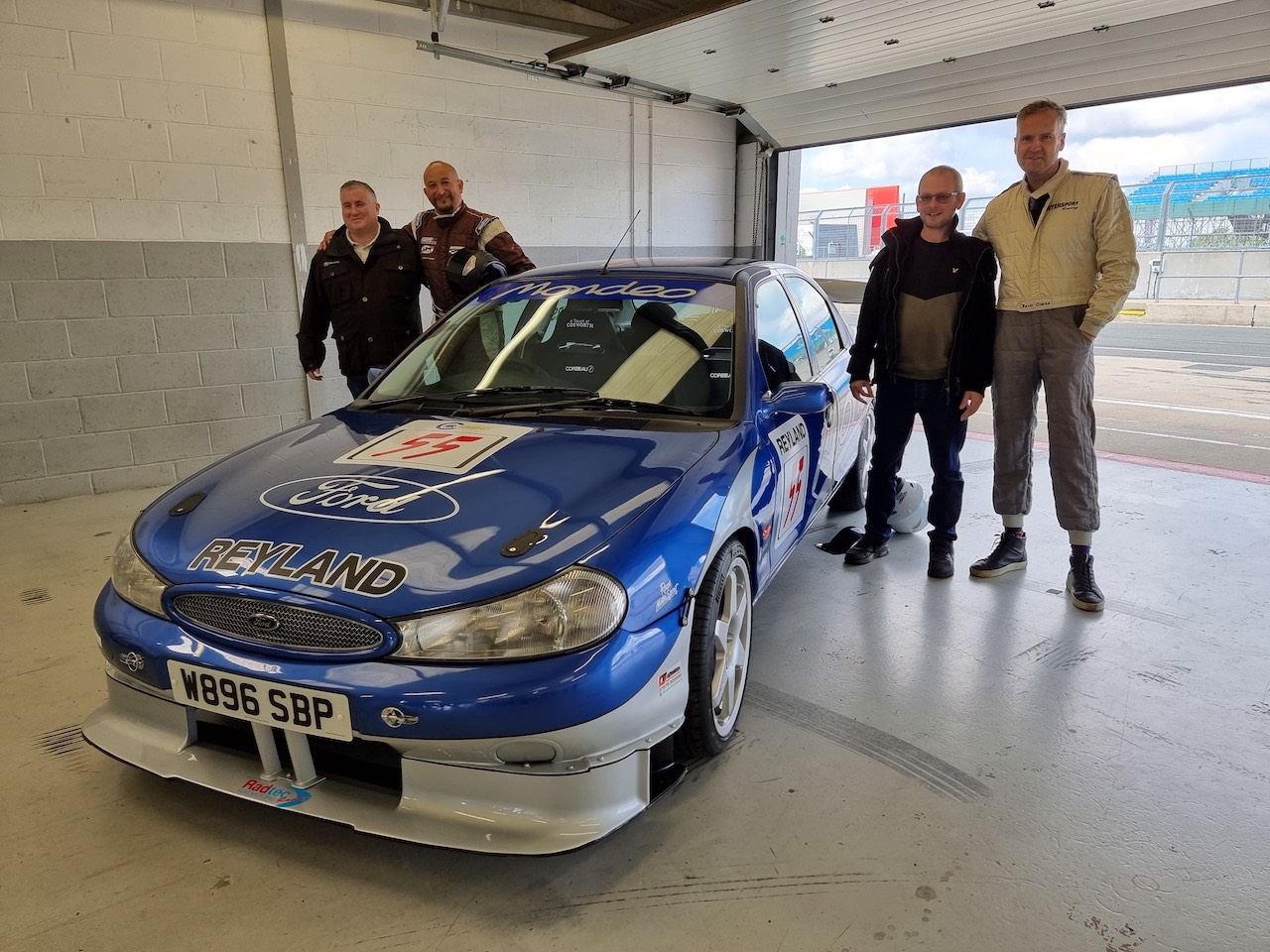 Tim – Ha ha yes Mondeo Man! Tony Blair ha ha! And no no no no no it was a base model Mondeo! But we had Nigel Mansell in for this episode. He raced a Mondeo touring car back in the day and he really thought what we did was a great job and what we achieved was great. And I think it was the first time in a very long time that you get to see inside Cosworth. They helped with the engine. Tyson Fury also helped on that episode. We couldn't find a car stero for that Mondeo but Tyson had one… which was just brilliant! And the reveal at the end was great. Its such a strong episode and a really sad story for the owner Karl. So have a box of tissues to hand for this one.
Fuzz Townshend and Tim Shaw were talking to Niall Julian
Car S.O.S, returns to screens on National Geographic for its eleventh season on Thursday 9th March at 8pm. The much-anticipated eleventh series begins with Karl whose life was torn apart by bereavement and family illness. The emotional roller-coaster of an episode follows the Car S.O.S team as they battle to rebuild the family's 22-year-old Ford Mondeo and turn it into Karl's dream car. The result of the Car S.O.S team and their persistence and hard work will leave even the most hardened of petrolheads amazed.