Ditch the expensive hotels and try something new. A campervan is a great way to explore unfamiliar places, while still having all of life's necessary comforts. Read on to find out what essential accessories you need for your next campervan road trip.
From plush pillows to all-weather awnings, here are the top 5 must-have campervan accessories for any van owner. Create the perfect ride in no time and get ready to hit the road in style.
An Awning
Solar Panels
Diesel Heating System
Fridge to keep the beers cool
Cleaning essentials
Awnings
Awnings provide shelter from the unpredictable UK weather and expand your living space to make any camping trip more comfortable. This exterior accessory creates a spacious, shaded area outside of the van, great for taking naps or sipping on a beer. You can even get creative and string up fairy lights on the poles of your awning, creating an added atmosphere.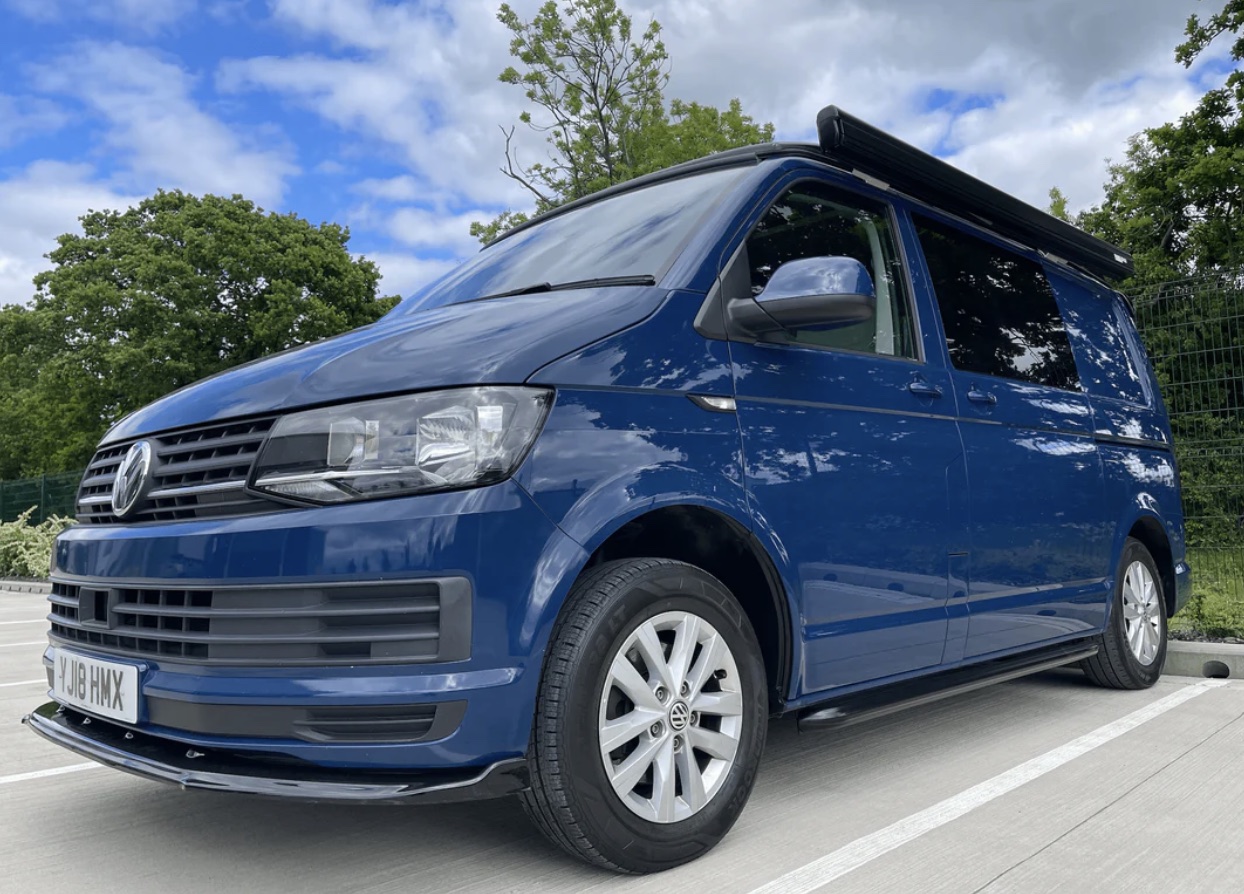 Once you've chosen your awning you'll need to attach it to your campervan. The most common way of doing this for tent awnings is with an awning multi rail. You fix the rail permanently to the side of your van and attach the awning when you're setting up at a campsite.
Solar Panels
Go green and tap into a limitless energy source with solar panels  to power your campervan. Get all the lights you need, plus keep food fresh in the fridge using their renewable output. Charge up phones or kick it tech-savvy by powering laptops, cameras and other 240v electronics – giving any adventure an exciting new dimension!
For your campervan to run on solar energy, you'll need an abundance of sunshine! But even in dreary England, where the sun is often hidden by clouds and rain showers, having a secondary
battery source will give you peace-of-mind knowing that reliable power supply won't be compromised.
Diesel Heating System
Experience the ultimate in comfort while you're on your next outdoor adventure with a Diesel Heater! This handy device mounts underneath your van and uses diesel fuel to rapidly heat up your campervan anywhere up to 50°C in just 10 minutes, bringing cosy warmth when you need it.
Heating your campervan is easy on the pocket, as it relies exclusively on fuel from your vans fuel tank. With as little as 0.1 to 0.6 litres an hour burned for warmth, you can stay cosy and budget-friendly all trip long!
Fridge
A campervan fridge is an essential part of a successful conversion, offering you much-needed storage capabilities and satisfying chill. Enjoy the luxury of keeping food and beverages cool while on your camping adventures!
Choosing a camper can be daunting, so consider your activities carefully. If you're only taking short trips to the beach and not cooking grand feasts, then something lightweight like a cool-box may suit you best. Not only do they require less space than internal fridges but are also often cheaper!
Cleaning Essentials
A campervan is a huge purchase for most people. Make sure you protect your investment with proper cleaning equipment. This includes good quality car cleaning products as well as protecting the interior of your camper from mould.
Mould is a problem for your canvas and any other fabric within the van. Not only does it look horrible it can be dangerous too. As always prevention is better than cure. Don't put your pop top roof away wet and make sure you air out your van during the winter.
Other things you might need
Whether you're a seasoned vanlifer or just getting started on your campervan adventures, everyone can benefit from the right gear and accessories. The perfect equipment could make the difference between an enjoyable journey and an extremely uncomfortable one. After you've packed the essentials we've already listed, here are some extras to make sure you've got everything you need.
Roof racks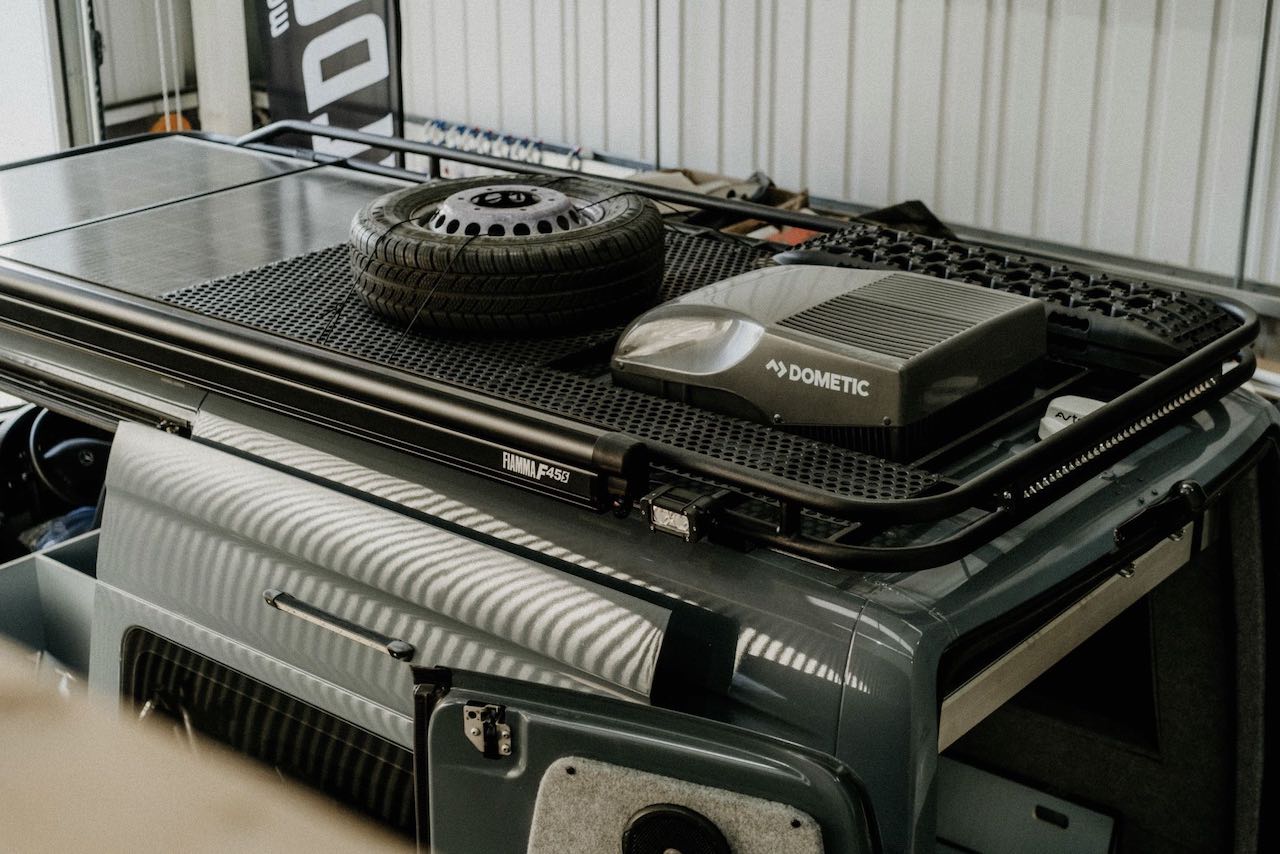 If you want to bring along bikes, kayaks, or other gear, then you'll need a roof rack to do so. There are a few different types of roof racks to choose from, so be sure to select one that is compatible with your campervan. Also find out the weight limit for your pop top roof from the manufacturer.
Storage solutions
Storage is always important when travelling in a campervan, as you need to be able to keep things organised and out of the way. There are many different storage solutions available, from simple over-the-door organisers to more complex systems that include drawers and cabinets.
Camping gear
Of course, you'll need some basic camping gear if you're going to be spending any time outdoors in your campervan. This includes items like tents, sleeping bags, camp chairs, and tables for use in the van and outside.

Kitchen accessories
If you plan on doing any cooking in your campervan, then you'll need some kitchen accessories to help you out. This could include items like pots and pans, dishes and utensils, and food storage containers.
Portable toilets
If you're going to be spending any amount of time in your campervan, then you'll need a portable toilet. Make sure you figure out where you're going to store it before purchasing.
Storage Containers
Storage containers are a must-have for any campervan owner. They can be used to store food, clothing, or any other items you need to bring on your trip. Be sure to choose containers that are durable and easy to clean.

Sleeping Bags
Sleeping bags are another essential accessory for your campervan. They will keep you warm and comfortable when sleeping in your van, and can be used in a variety of different weather conditions. Be sure to choose a sleeping bag that is rated for the temperature range you will be camping in.
No matter how many miles you've logged in your campervan, there's always room for improvement when it comes to upgrades and equipment. Making sure you have the essentials ensures your journey is as comfortable as possible. You can be confident that you're prepared for anything the open road throws your way. So what are you waiting for? Start planning your next adventure!
This is a Take to the Road Collaborated Post