Much has been written about Ayrton Senna and his highly successful, controversial and tragic F1 career. He was one of the very few drivers who seemed to transcend the sport. His strive for perfection and his spirituality marked him out as one of the greatest racing drivers of all time. Which is why the latest book on his illustrious career, Ayrton Senna The Last Night, is a refreshing look at a driver who won the hearts of millions around the world.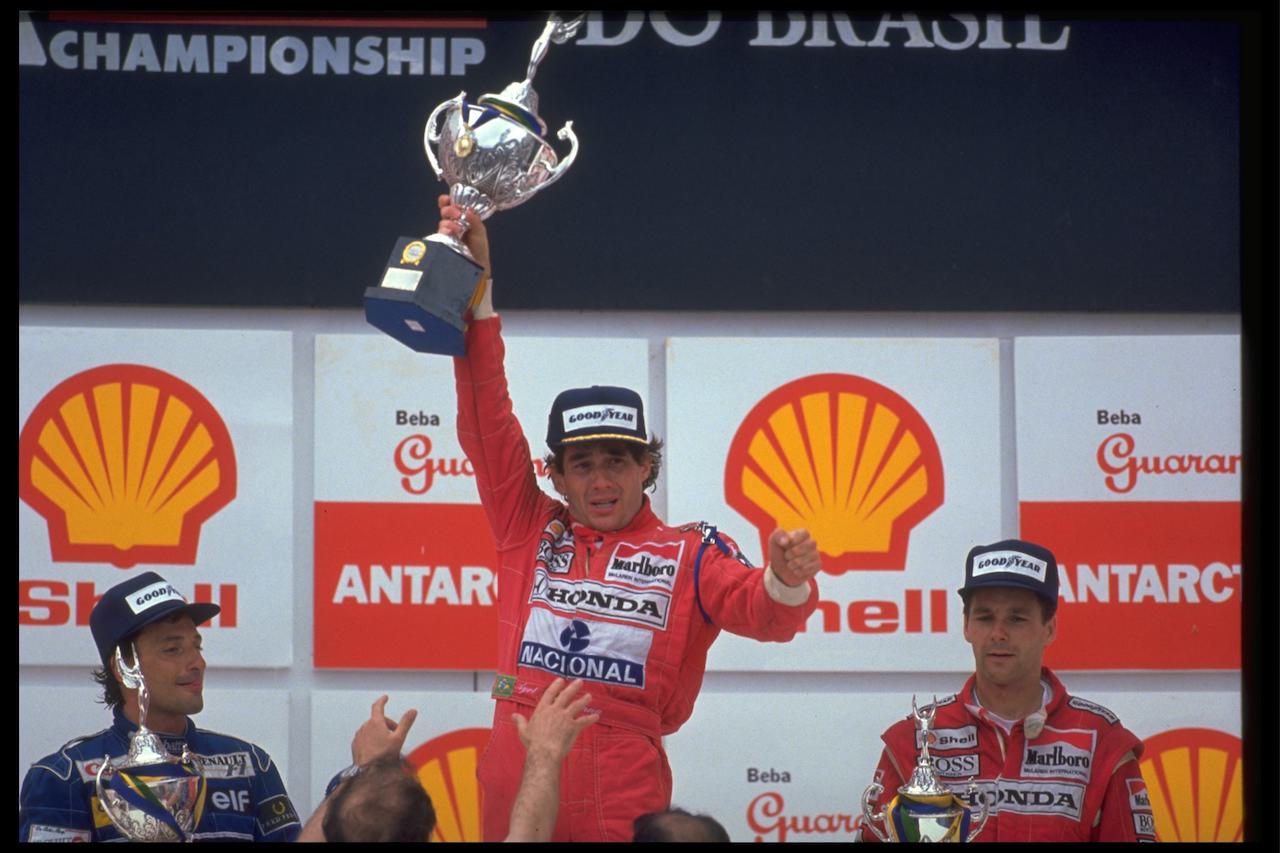 Senna's tragic death at Imola in 1994 is one of those moments that sticks in the memory. I remember where I was when news broke of his crash. It still feels like it was yesterday. As a result any publication on Senna is tinged with sadness and a sense of inevitability. So when my copy of Ayrton Senna The Last Night arrived, I knew it would be an emotional read.
For those of you expecting to find page after page of new insights into Senna's career, you will be disappointed. This is not a book of words (though the foreword by Giorgio Terruzzi is a very nice piece). Instead it is a collection of over 150 photographs of the Brazilian racing driver, captured by renown motorsport photographer Ercole Colombo. With over 600 GP events under his belt, he is one of the most experienced photographers on the international motor racing scene. As a result he captured many significant and poignant moments of Senna's life both on and off the track.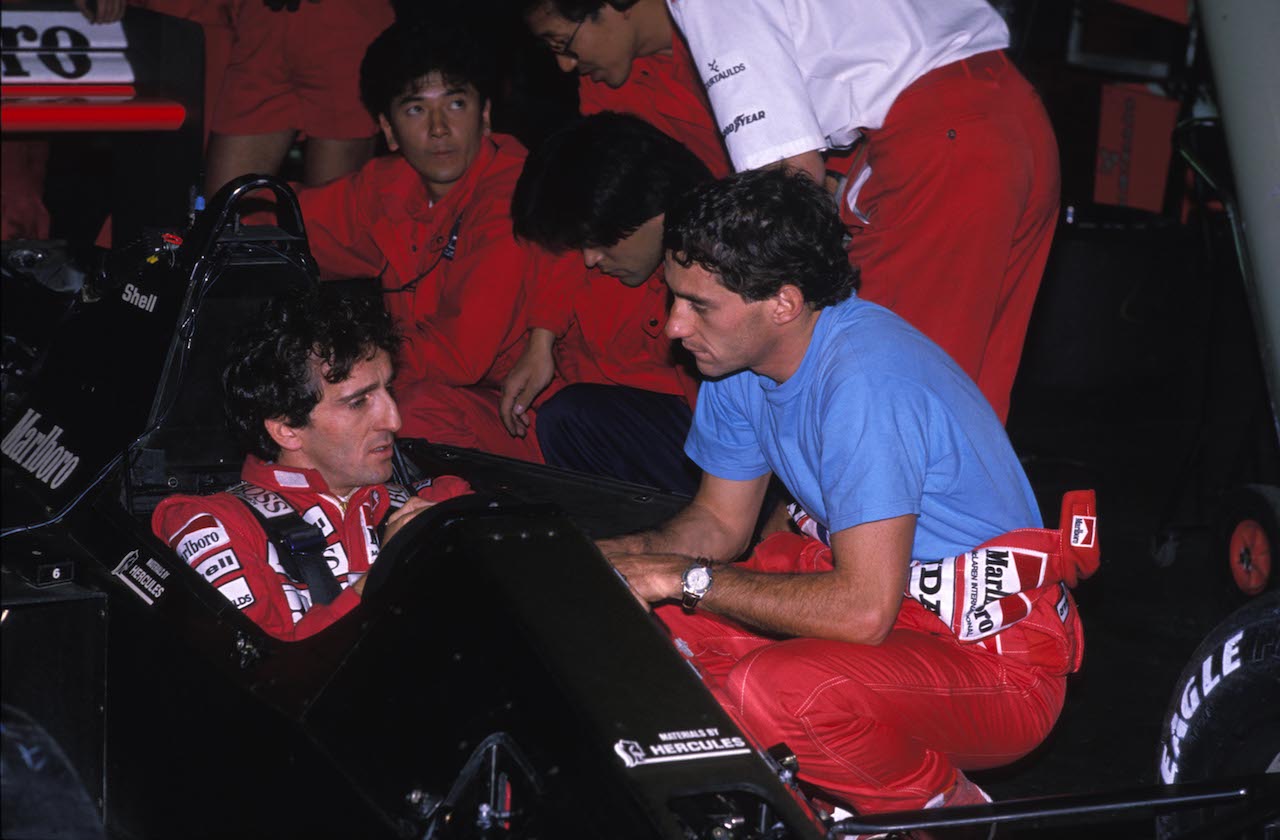 As a photographer myself (one who can only hope to one day attain to the standards set by Ercole Colombo) I found this book both refreshing and powerful. A photograph can tell so many stories, capturing a moment, forever frozen in time. To see those moments caught by Columbo, witnessed by him… it just adds to the depth, mystery and emotion that surrounds the complex character of Ayrton Senna. This is a visual story, told through the eyes and the lens of Ercole Colombo.
Since Senna is no longer with us, all we can do is look back on his legacy. For me he was a deeply emotional and spiritual person. A thoughtful and philosophical man who wore his heart on his sleeve. He was also calculating and at times ruthless in his drive to win. And like all of us, he was human, torn by the struggles that we all face everyday. That is why I enjoyed Ayrton Senna The Last Night so much. It showed the human side, something that can only be captured by a skilled photographer in the right place, at the right time.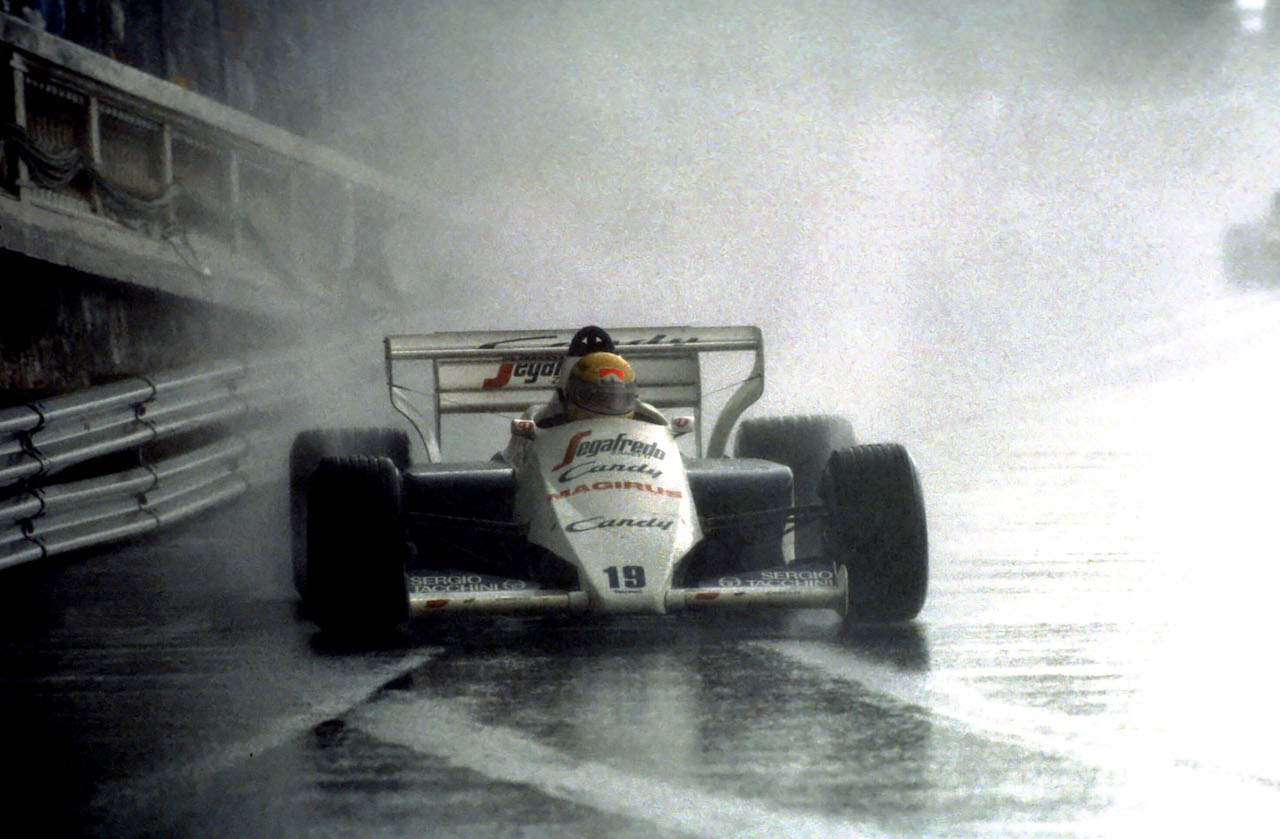 Columbo's photos are all excellent and there were many favorites from the 152 included in the book. One of these is the shot of Senna racing in the Toleman Hart at the 1984 Monaco GP. Thanks to the miserable weather, the photograph appears almost black and white with just hints of colour visible on the cars livery and Senna's helmet. It is a very nice action shot, with a grainy, gritty sombre mood that is very appealing.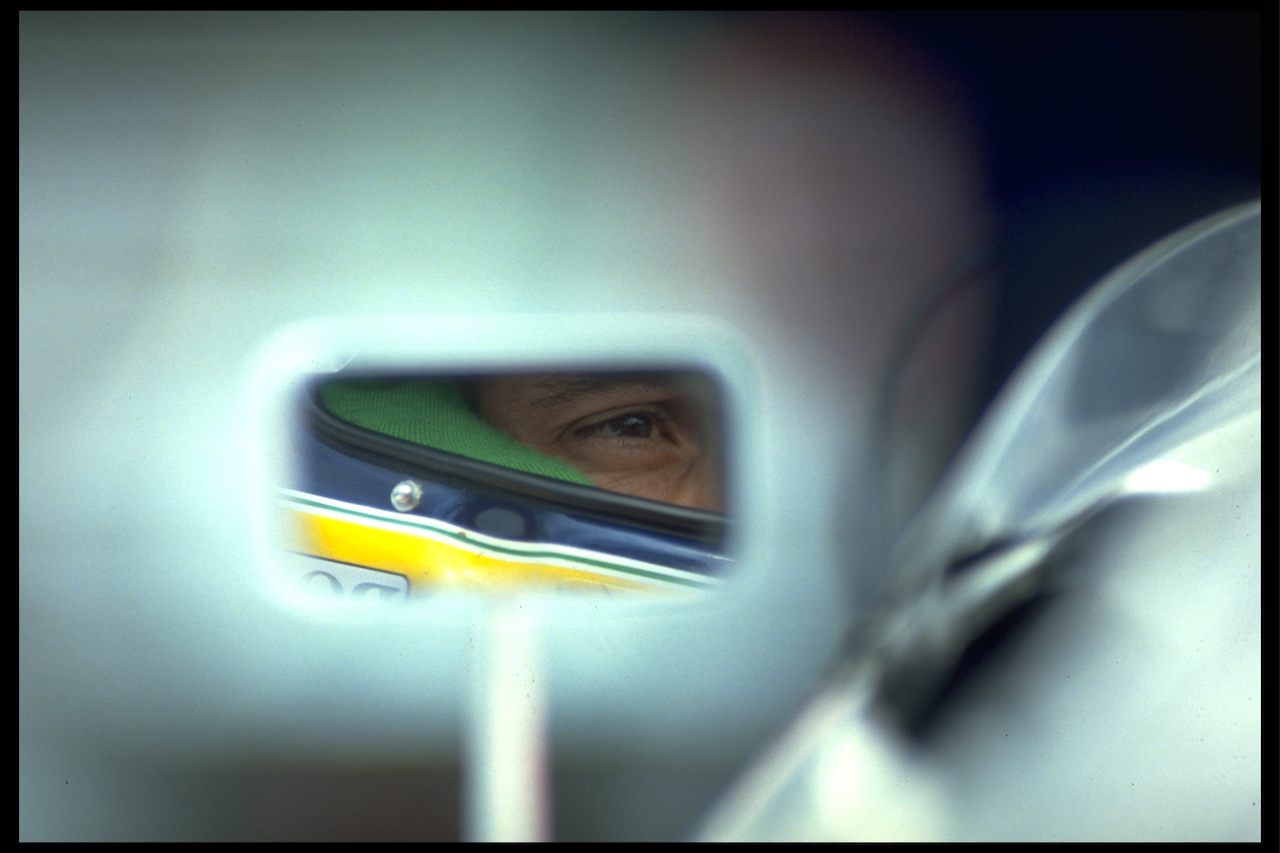 Another which I feel is the greatest of all in the collection, is the one used for the books front cover (and for this article). This was taken at Suzuka at the 1991 Japanese GP. As a photographer this is the type of shot I strive to achieve. The composition is perfect, a moment of deep thought and reflection captured by Columbo's lens. It is an intensely powerful photograph, framed to perfection. Senna finished second in that race and went on to win his third world title.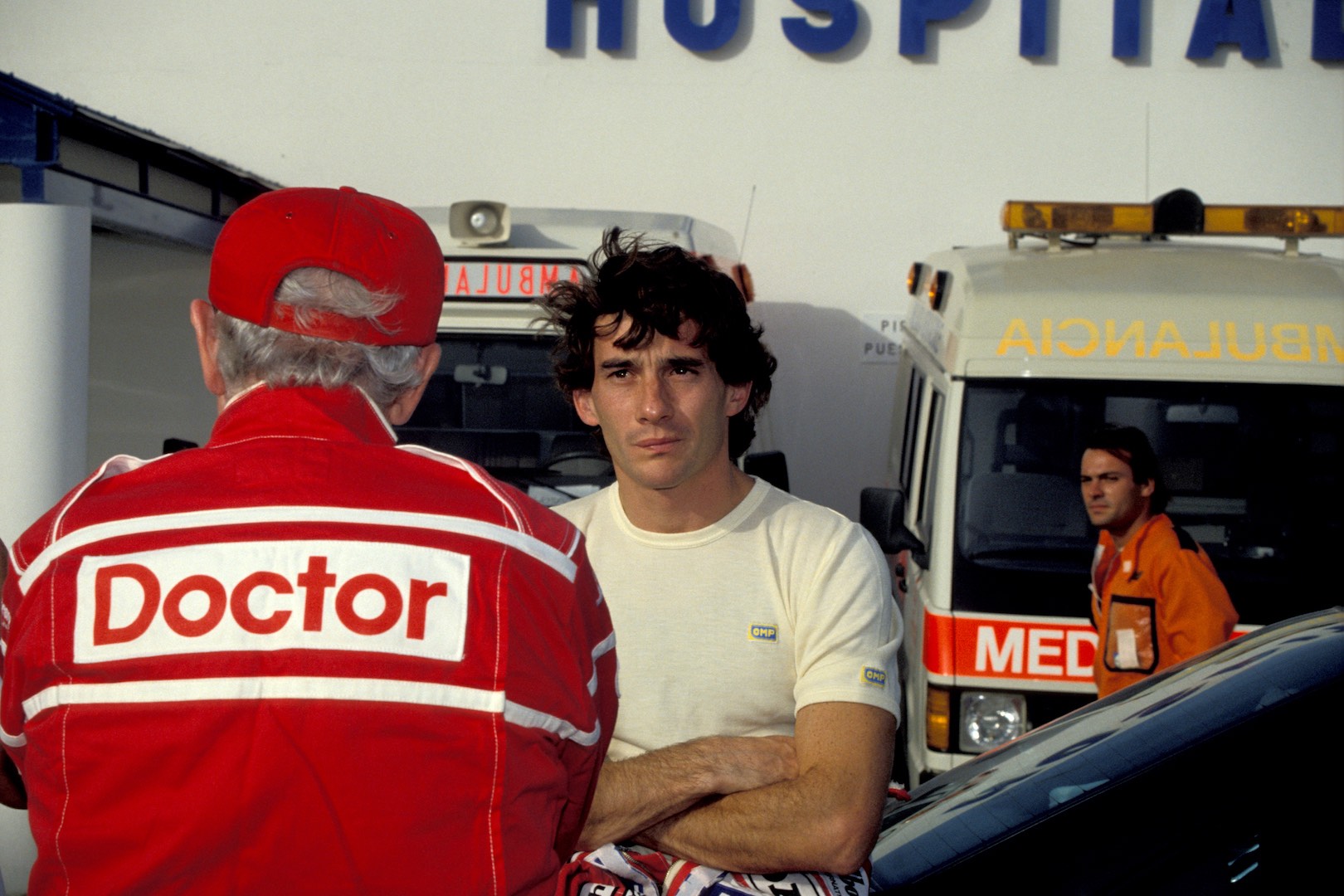 The most powerful and emotive photo of all is of Senna talking with Professor Sid Watkins, the F1 Race Doctor at Imola. This was after Roland Ratzenberger's horrendous crash which clearly rattled Senna and all other drivers. During their conversation Watkins suggested to Senna that he quit immediately and said "Let's leave, let's go fishing". Ercole Colombo's photograph captures that intensely emotional moment, Senna's face etched with worry. First his fellow Brazilian Rubens Barrichello crashed, then Ratzenberger's death…  it was clear at that moment he was fighting with his emotions, struggling to come to terms with the events that had just occurred. Looking back on this moment knowing what would eventually happen to Senna himself… it is incredibly sad.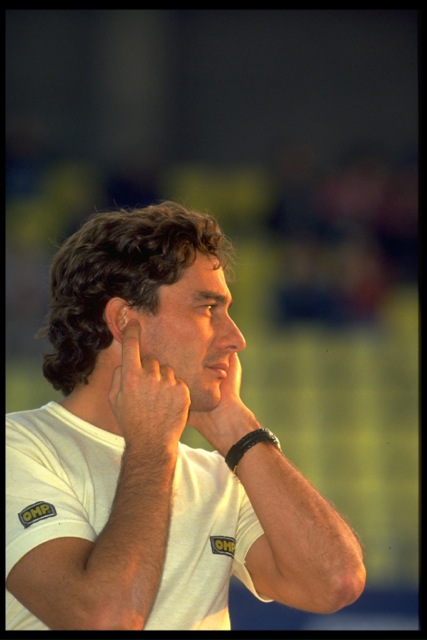 For Ayrton Senna fans, this book is must for the collection. That does not mean it is perfect. First of all the title Ayrton Senna The Last Night is somewhat misleading. Perhaps it got lost a little in translation. Then there is the jumbled order of the photos. I assumed they would have appeared in chronological order but the years are all mixed up across the chapters. Perhaps this was an attempt to lessen the impact of what was to come at the end.
Indeed there is a real sense of foreboding when you reach the final chapter, Imola 1994. Turning the pages knowing that each one brings you closer to the moment of his crash and death… it is emotional. And there is nothing more powerful than Ercole Colombo's photo of the wall that proved so fatal. We can only imagine the emotions Colombo was feeling when he took that photograph. It was one of the darkest days in Formula 1 history. Despite the tragic end to Senna's life and the sadness that one feels when reading this photo book, it is well worth adding to the collection.
Help Support Take to the Road and Independent Bookshops by ordering this book from Bookshop.org
Article Photos: Ercole Colombo © 2016 Studio Colombo