1969 De Tomaso Mangusta – 44,186 miles
Auction Details: RM Sotheby's London
Date: 7th September 2015
Estimate: £170,000 – £200,000
It may come as no surprise but the classic car market has continued to outperform in 2015. The year got off to a brilliant start in Texas with January's inaugural blue chip classic car auction series setting the trend. More records were set a few weeks later at Paris Retromobile, with RM Auctions achieving impressive sums for their clients. And of course we couldn't forget the incredible Artcurial Auction of the Baillon Collection. It was an amazing spectacle and an exercise in clever marketing. Never had the sale of a collection of rare rusting hulks been so anticipated. Never had so much been paid for decades of decay and neglect. We'll never see the likes of it again. And at Monterey in California just a few weeks ago, RM Sotheby's managed sales of £172.9m. Further evidence that the classic car bubble hasn't burst just yet.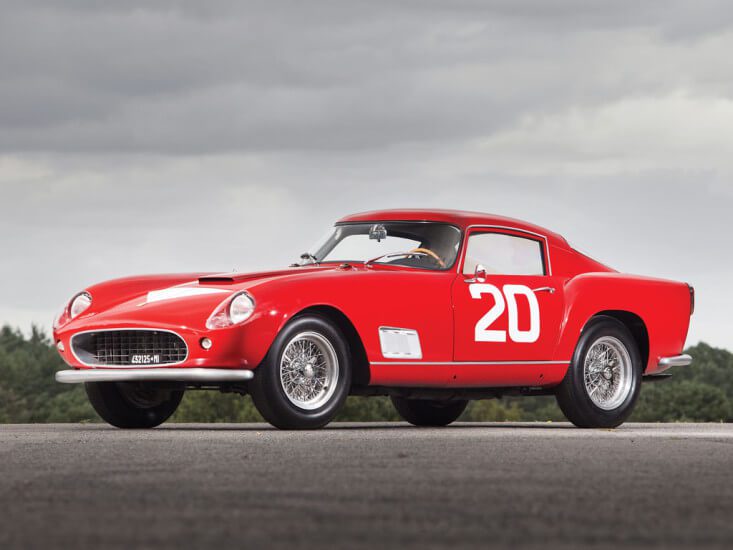 RM Auctions, now part of the Sotheby's group, has lined up an impressive selection of vehicles for its London sale on the 7th of September. Given recent trends, we expect that the top three estimate cars, all Ferrari's, will break records. The star of the show will no doubt be the 1958 Ferrari 250 GT Berlinetta Competizione 'Tour de France'. This rare matching numbers, Scaglietti bodied 250, was one of 36 built and has period racing history. Its estimate of between £4,500,000 – £5,500,000 shows where the market currently stands on rare classic Ferrari's.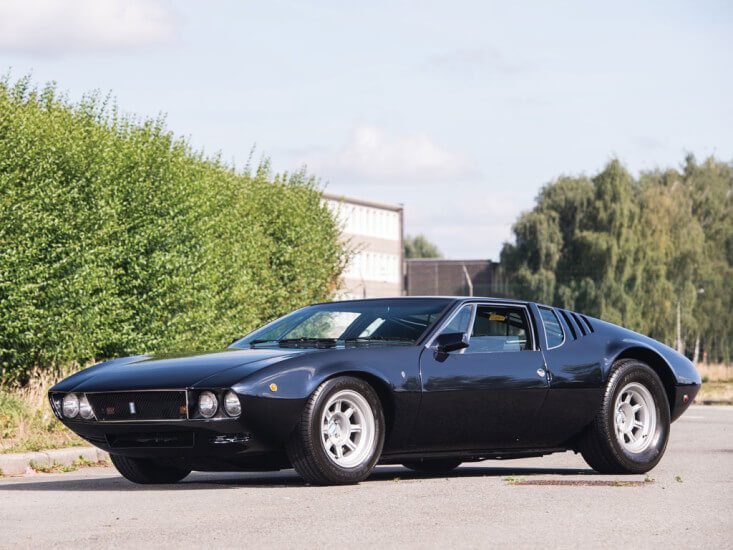 The Ferrari 250 GT is wonderful but the other car that caught our eye in the auction catalogue is this stunning 1969 De Tomaso Mangusta. Delivered new in Italy in 1969, this Mangusta is believed to be the 7th production car and one of the initial prototypes. This is noted by the louvered opening between the rear exhaust ports. Later production models did not have this feature. The car later moved to the US where it was restored in 1998, allegedly for Richard Lee, a relation of Bruce Lee. It returned to Italy in 2008 and between 2010-2011, the car received a full repaint and mechanical rebuild. Since its rebuild the car participated in the Zoute Concours d'Elegance in 2012 and featured in Dutch magazine Autovisie on the 18 June 2015.
For us the De Tomaso Mangusta is one of the most desirable Italian sports cars from the 1960s. It was also Alejandro de Tomaso's first production car which makes it even more impressive. Designed by the brilliant Giorgetto Giugiaro while at Ghia (we seem to be featuring a lot of his designs lately), it was a real statement of intent from the new sports car manufacturer.
The combination of Italian style, married to American V8 muscle and a race developed chassis, it was a jaw dropping combination. The cars design was incredibly muscular, with a low stance and a large, squat rear end. Its most impressive and unique feature was the dual hinged engine bay covers. These were later dubbed ladybird wings.
This Mangusta has the Ford 280cu 271BHP V8 engine and a five speed ZF gearbox. While the Mangusta's chassis was designed with racing in mind, De Tomaso didn't get it quite right. The car was noted for being difficult to drive and for being extremely nervous on the edge. Even with those huge rear tyres. The driving position was also typical Italian for the period. Basically, it wasn't very comfortable. Despite these issues, the De Tomaso Mangusta is an impressive beast with an equally impressive V8 soundtrack. This one looks particularly menacing in dark blue which only enhances its already aggressive appearance.
With an estimate of between £170,000 – £200,000, we expect there will be strong interest in this early Mangusta. RM Auctions did sell another 1969 De Tomaso Mangusta in their February sale in Paris (we featured that one too – read it here). That example retained its original paint, interior and drivetrain. It sold for its top estimate of £120,000.
As the Mangusta being offered in the London sale is believed to be one of the earliest surviving examples, we expect it to meet its top estimate of £200,000. Despite their issues and flaws, the Mangusta is highly sought after. It is a classic piece of Italian design with muscle car performance to match its good looks. And what better example to buy than an early prototype. It will be interesting to see what this one makes.
More details on this De Tomaso Mangusta and the rest of the cars on offer at London's Battersea Evolution can be found on RM Sotheby's website.
(Images source RM Sotheby's)