Auction Details: Classics Central Auctions
Car: 1982 Triumph TR7
Lot no: 5
Auction Date: Sunday 8 November 2015
Estimate – £6,000 – £8,000
The Triumph TR7 needs little introduction as we featured a very fine example in one of our films back in August this year (watch our TR7 feature film here). That particular TR7 was in exceptionally good condition having being dry stored for well over a decade and clearly had been looked after despite its lack of use. The condition of the car spoke for itself really. Almost exactly two months on since our feature, we have selected another fine Triumph TR7 for our latest Auction Watch.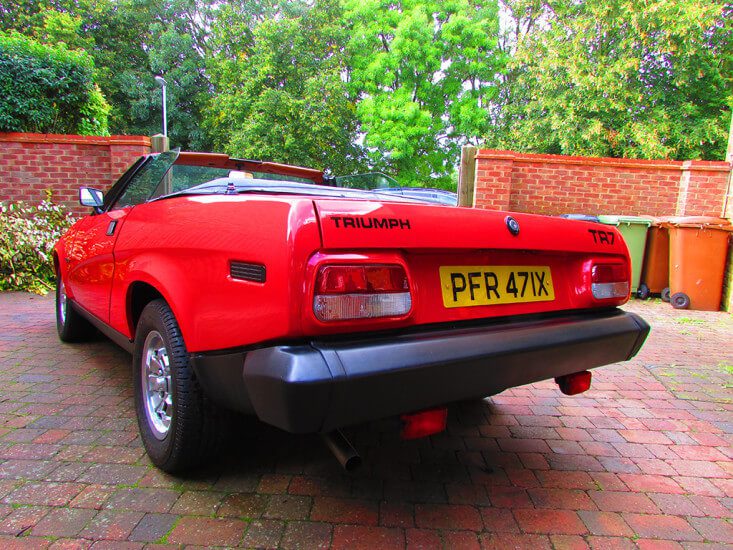 The car that caught our eye is this very nice 1982 TR7 which has had an interesting history. Coming up for sale on 8th November with Classics Central, this TR7 is described as being in excellent condition and has been in long term ownership.
The listing states that it may have been used as a press car by British Leyland or was used by a British Leyland Dealership. An interesting little bit of detail that would be worth investigating further. It has an MOT until February next year and comes with its V5C and documentation.
Said to run beautifully, it was purchased by its current owner (a Mr R Barringer) in 1983 who kept it for 17 years before passing it on to his brother in 1990. The car clearly left an impression on Mr Barringer as he reacquired it in 2012. It has covered just over 72,000 miles which is supported by its service and MOT history. Since 2000 is has done just 842 miles, so as the listing states, it certainly has been used sparingly.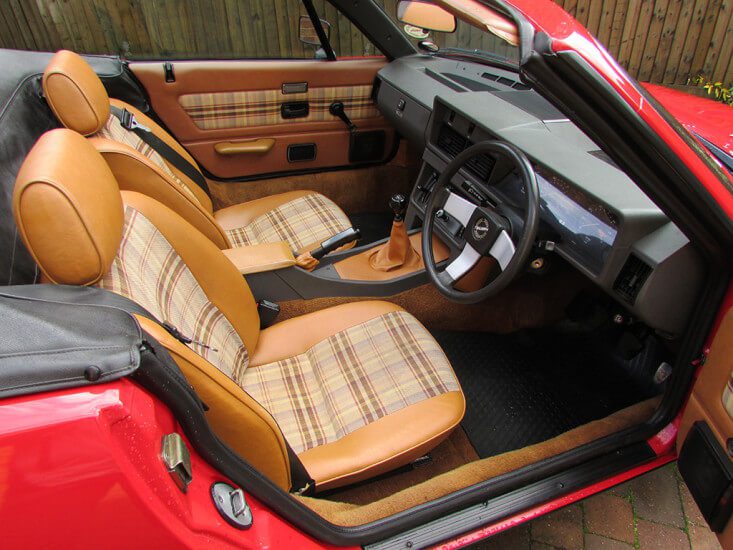 This Triumph TR7 looks very smart in Monza Red and is set off nicely by its original wheels which have been polished. Everything from the interior to the engine looks exceptionally clean and demonstrates that this car has been very well cared for. Even the paint on the door jams appears spotless. The tan and tartan cloth interior is a nice combination with the red and like the exterior of the car, looks to be in exceptionally good condition.
The engine bay is presented very well and is one of the cleanest we've seen of late. The photos don't show the hood in enough detail but given the condition of the rest of the car, we assume it is in good order as well.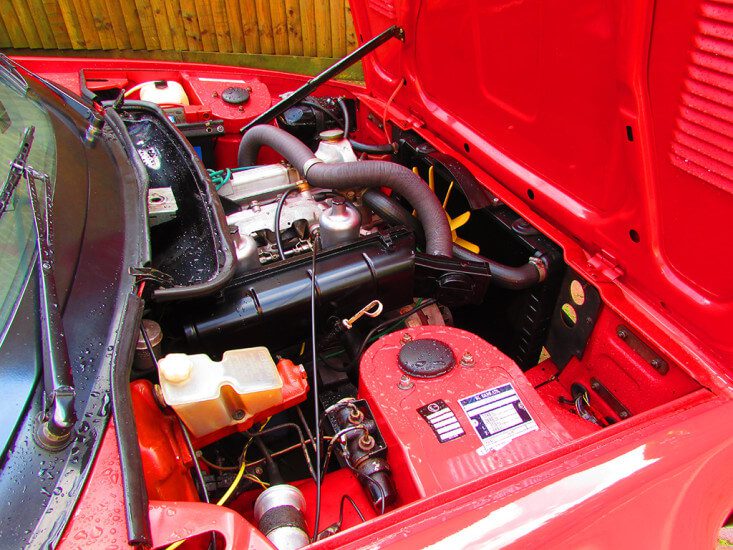 We really liked this Triumph TR7 and think its estimate of between £6,000 – £8,000 is very fair given its condition. Prices for good TR7s have been rising of late and with a lot of rusty and tired examples out there, finding a near immaculate one for sale is very rare indeed.
We think this one would be a great investment for a Triumph enthusiast or collector. And with 1980s classic car prices surging upwards, pushing most out of reach, this TR7 presents a chance to acquire a very good example without breaking the bank. As a result it would make an ideal first classic.
More details on this Triumph TR7 can be found on the Classics Central website