Take to the Road attended Classics Central Auctioneers sale on the 14th – 15th May at Bedford Autodrome. Over 73 lots were on offer over the weekend, the sun and fine weather bringing out the punters. Classic car enthusiasts had a wide selection of affordable classics to choose from and there was plenty of high end vehicles on sale to satisfy the discerning collector.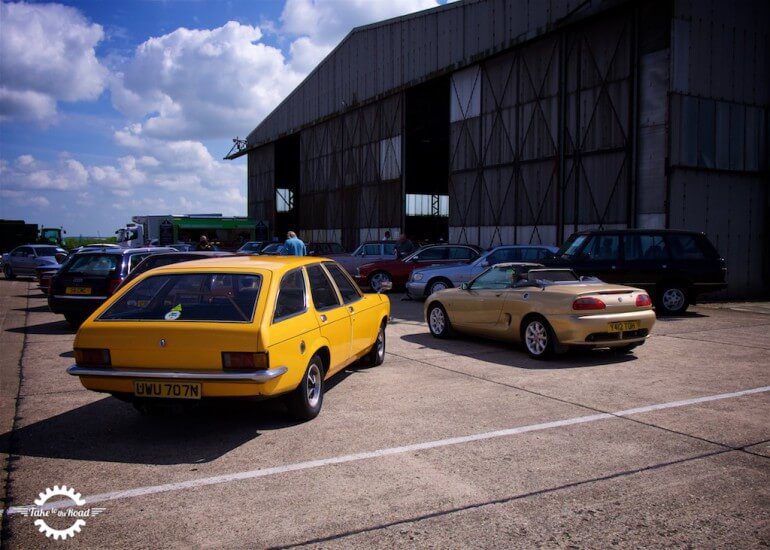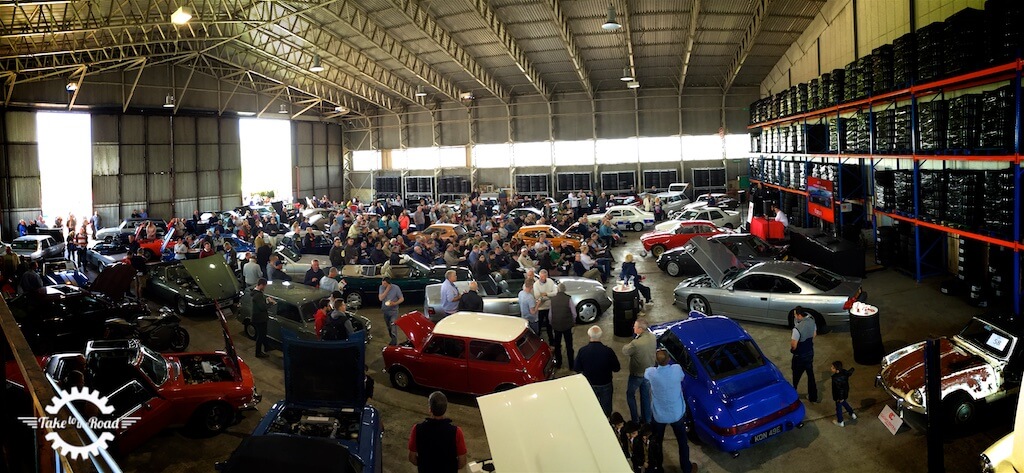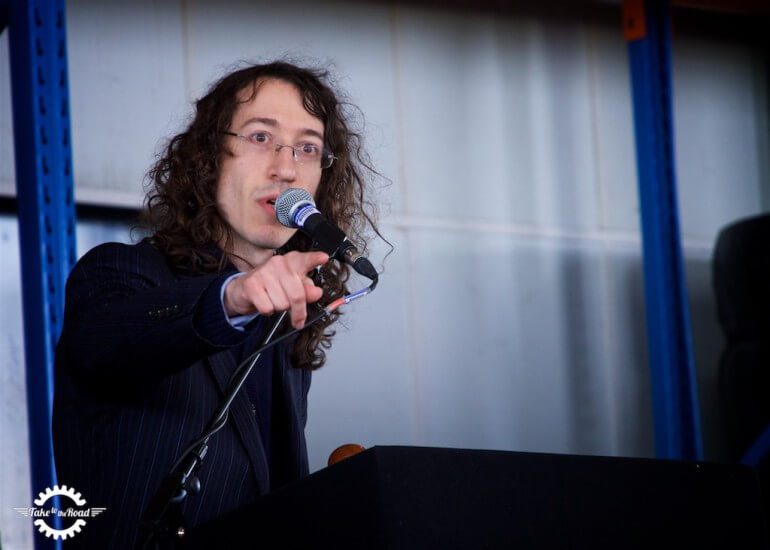 A large crowd packed into the former aircraft hanger on the Sunday afternoon at Bedford Autodrome, the fine spring weather bringing out the punters. No doubt the biggest draw of the day was the incredible 1974 Honda Z600 museum car. We featured this fantastic little Kei car a couple of weeks ago (read our Z600 feature here) and we very excited to finally get to see it in the flesh.
Lot No 20: 1974 Honda Z600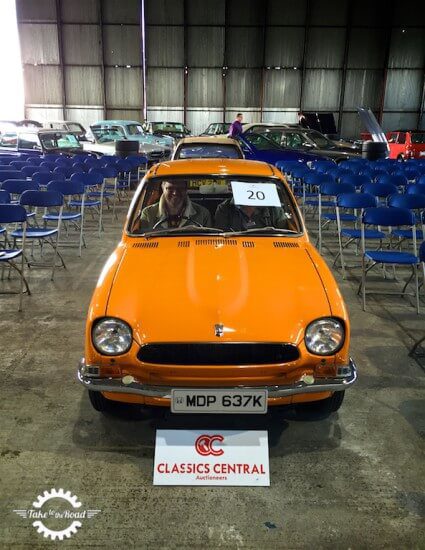 The condition of the Z600 was truly remarkable and it was clearly stored with care since it rolled off the production line 42 years ago. Everything from the bright orange paint, the shiny chrome bright work to the trademark black Z600 side strip, had a crisp sharpness to it.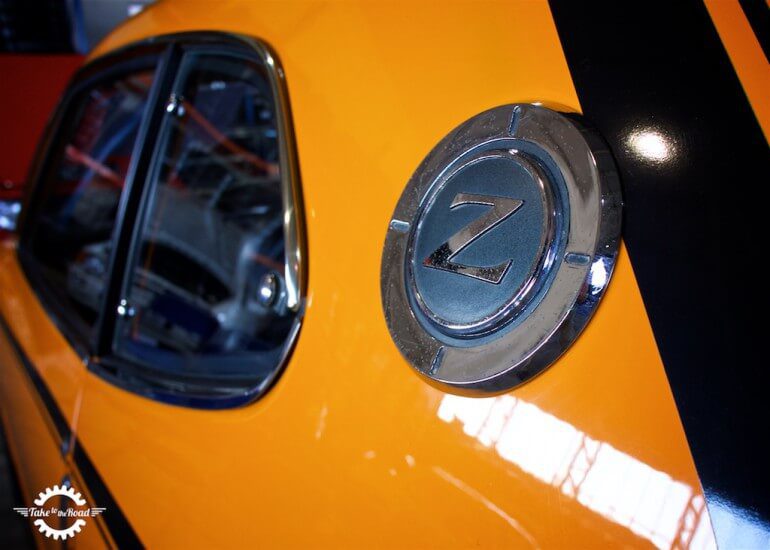 The interior was like stepping back in back in time and was in a wonderful time warp condition, as you would expect for a car that had covered just over 700 miles in its life. Even the original plastic door card protectors were intact, which in itself is impressive since 1970s protective plastics tend to degrade over time.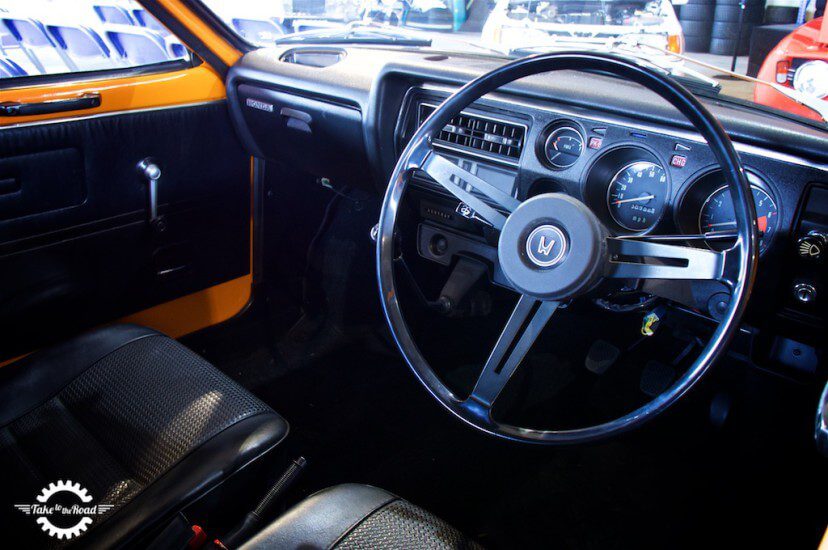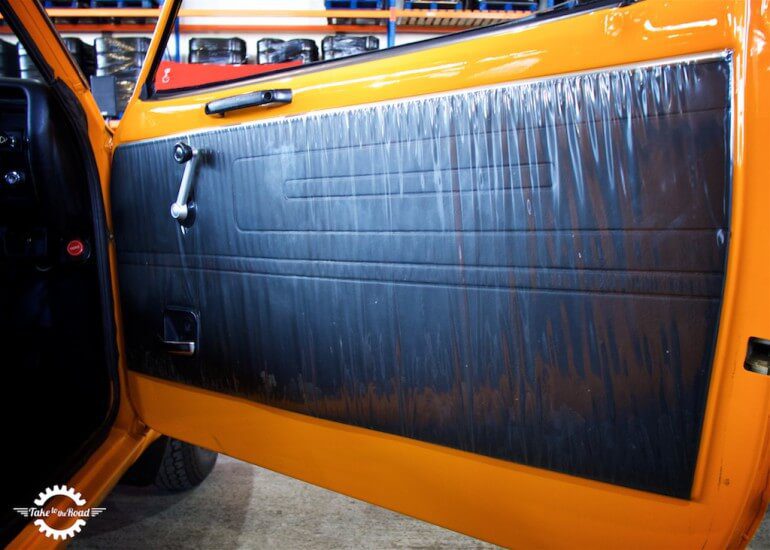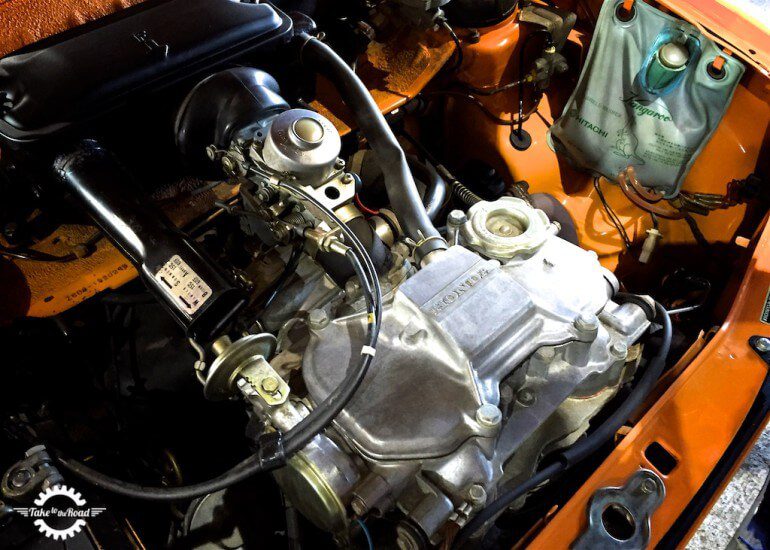 And the tiny little air cooled two cylinder 598cc engine was a joy to behold, and was nicely detailed.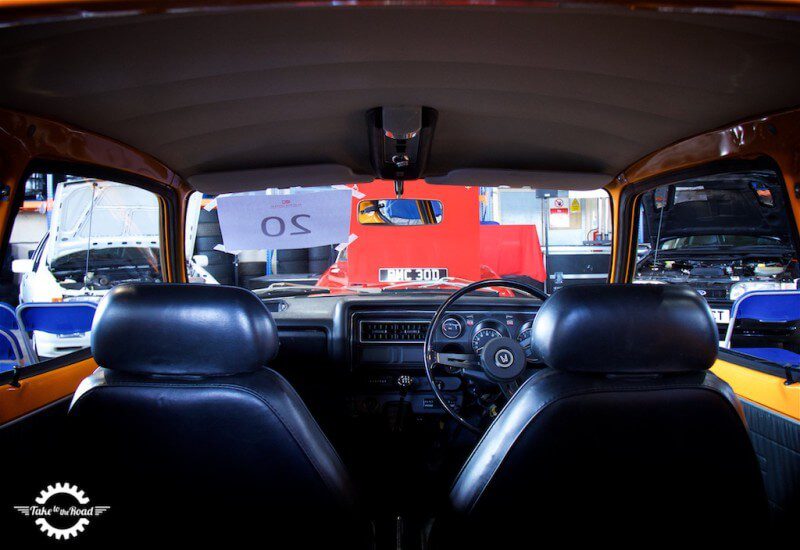 It was therefore little surprise that there was big interest in this little slice of Japanese motoring history, with bids coming in over the phone and from the floor. The Honda Z600 sold for £20,075 (inc premium – plus VAT) which was an impressive return on its guide price of £20,000 – £22,000. Even though we didn't get to drive this one, it was a privilege to spend some time with this car over the weekend.
Lot No 32: 1966 Alfa Romeo 1600 Sprint GT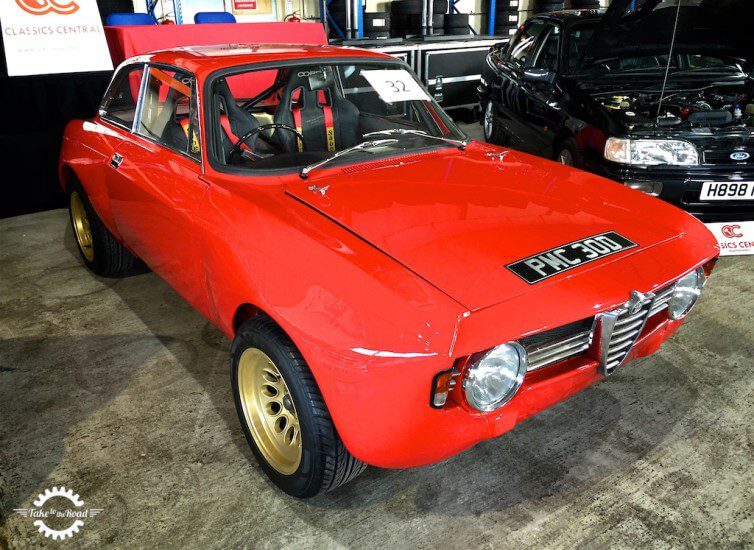 The second highlight of the show for us was the stunning 1966 Alfa Romeo 1600 Sprint GT. We also featured this car (read our Sprint GT feature here) and as fans of 1960s Alfa's, we couldn't wait to check out this GTAm evocation.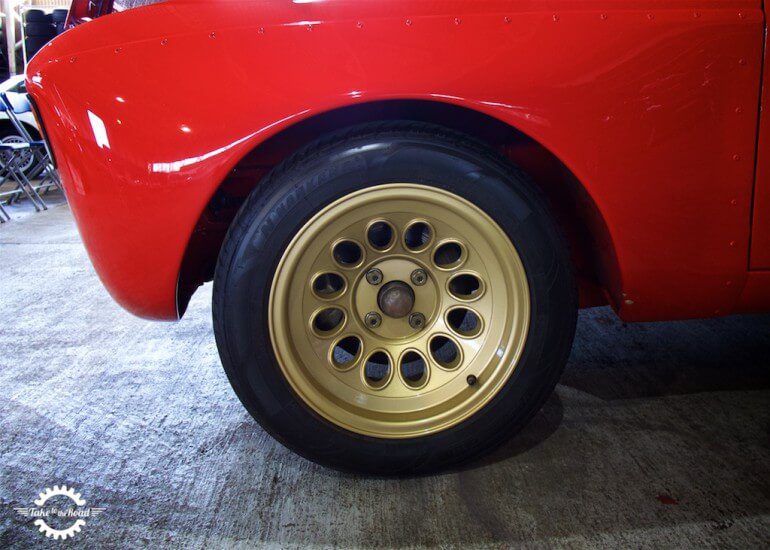 Any Bertone designed Alfa in road/race spec is a delight to behold and this Step Nose did not disappoint. The Rosso Red paint gleamed, the whole car making quite a statement on the auction floor. The Gold GTAm alloys filled the flared arches, giving the car great stance.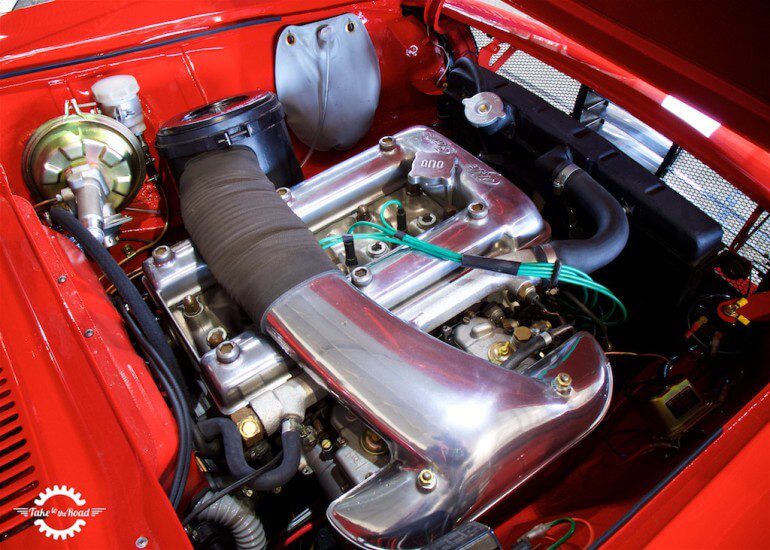 The engine bay was a work of art with every component shined and polished to perfection. We really liked the fact that this Sprint GT retained its original 1600 engine.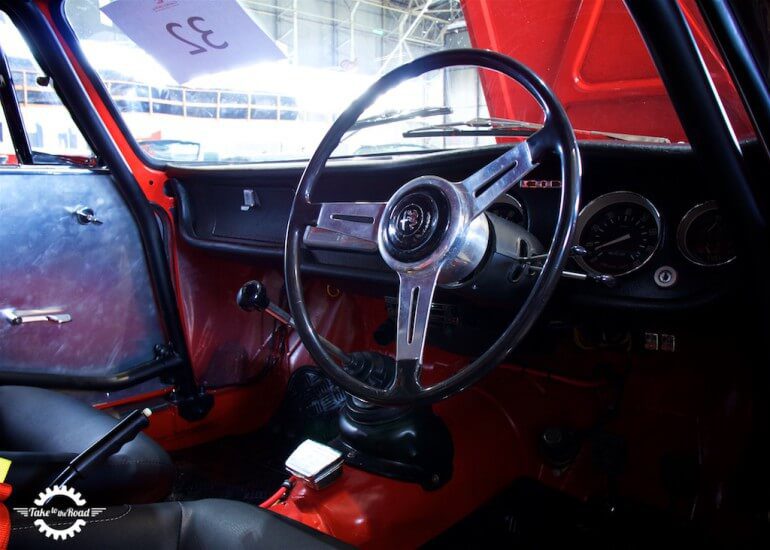 On the inside the Alfa was a fully stripped out racer with competition seats, roll cage, aluminium side panels and perspex side windows. The original steering wheel retained the classic Alfa look and while it was a tight squeeze getting into the car, once inside it felt very good indeed.
Interest in the Alfa Romeo 1600 Sprint GT was strong as predicted and it sold for £31,350 inc premium – plus VAT), very close to its top guide price of £38,000.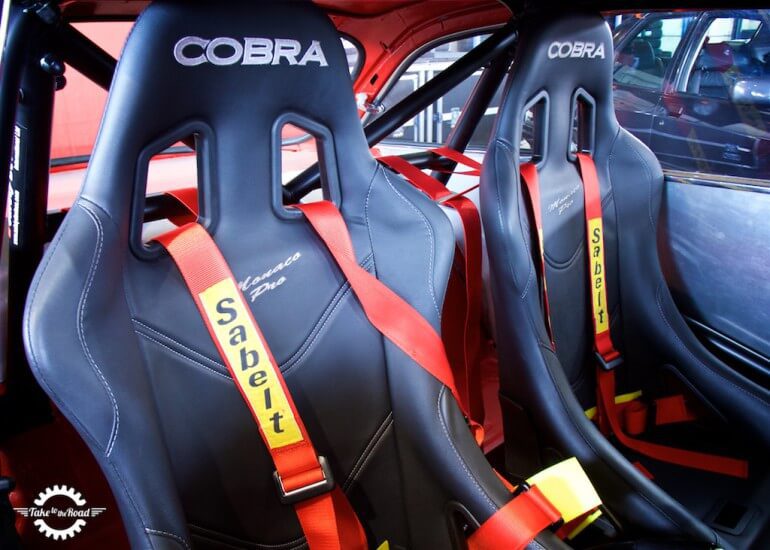 Lot No 36: 1996 BMW E31 850 CSi M
Another entry that caught our eye and did very well on the day was this impressive 1996 BMW E31 850 CSi M. This particular 850 was one of just 160 built and featured BMW's iconic 5.6ltr V12. What made this 8 Series special was it's 6 Speed manual gearbox, making it a very rare car indeed.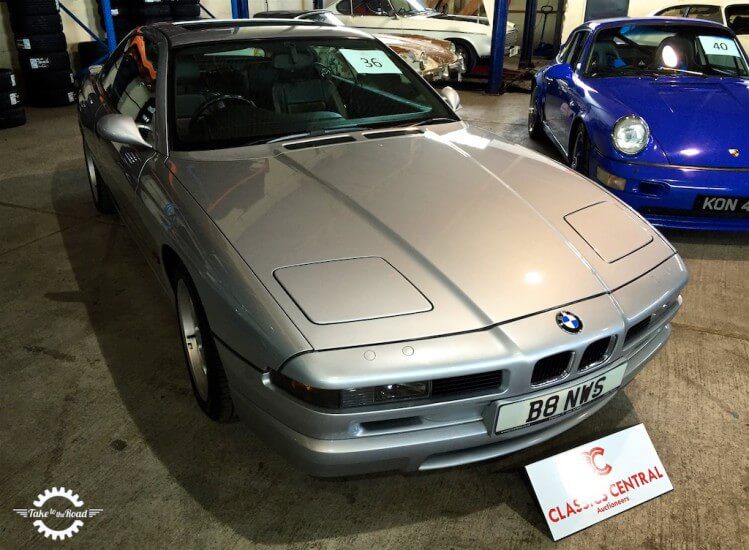 This BMW 850 was presented in excellent condition and really was a superb example of BMWs coupe flagship. It sold for an impressive £28,600 (inc premium – plus VAT), coming in just in the middle of its guide price of £27,000 – 29,000. With so few 850 CSi examples built with a manual gearbox, this was a great buy for the discerning collector.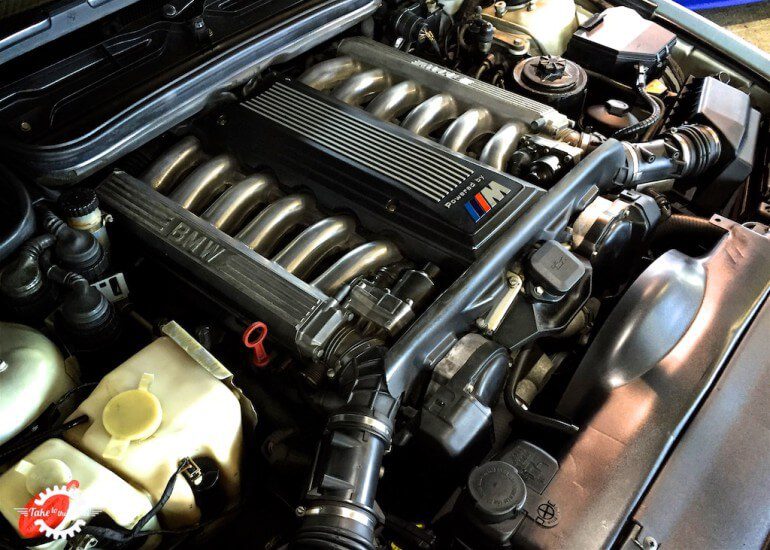 Lot No 24: 1970 Ford Corsair Shooting Brake
Classics Central brought together quite a number of fast Fords for the auction but the Ford that caught our eye was this rare and rather special 1970 Ford Corsair V4 Shooting Brake.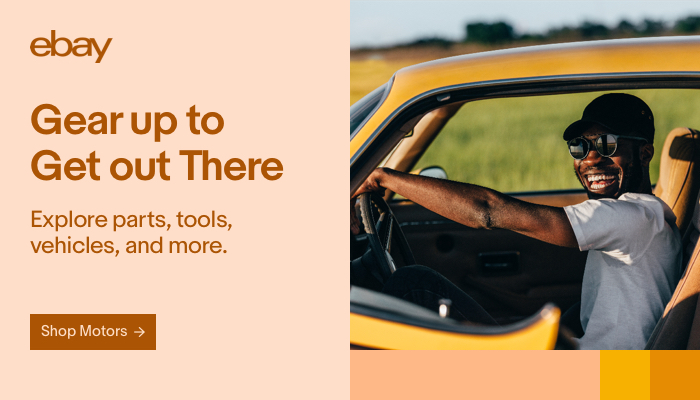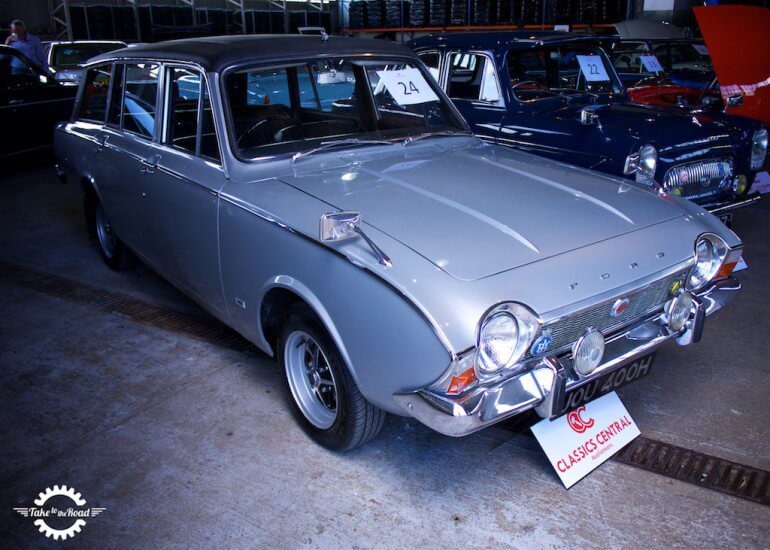 Built by Abbott of Farnham, this period estate presented really well and had clearly been looked after by its previous owner. The silver paint and black vinyl top contrasted well with the vinyl interior and the whole car had that cool retro look to it.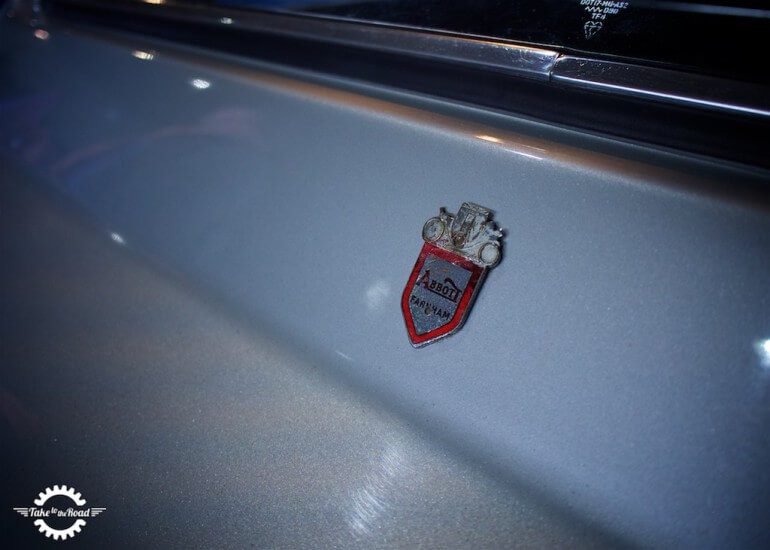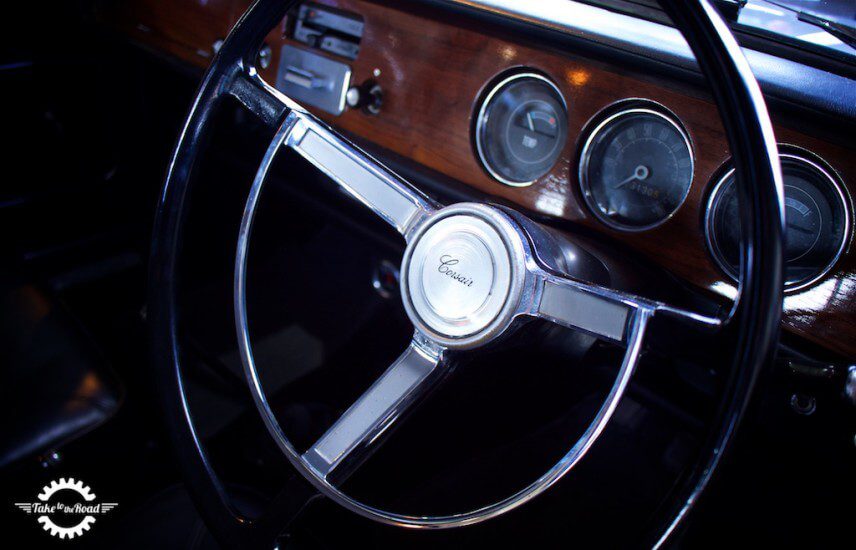 Everything from the brightwork to the dashboard wood trim and the original starring wheel had a nice patina. We've no idea how many of these were built, probably just a handful and it was a real treat to find this one in such good condition. It sold for a strong £6,930 (inc premium – plus VAT) which was a fair price for such a rare Ford Corsair. This one will be a guaranteed head turner everywhere it goes.
Auction Day Test Drives
While at the auction we got the chance to test drive and film a rare manual 1997 BMW E39 535i Alpina and a very cool 1977 Triumph 2500S. Click on the link to watch the reviews and see what we thought of these cool cars.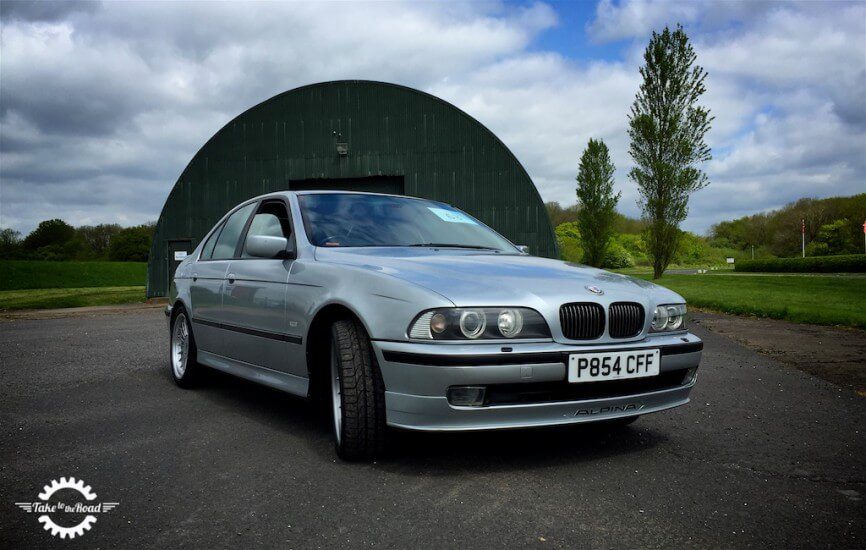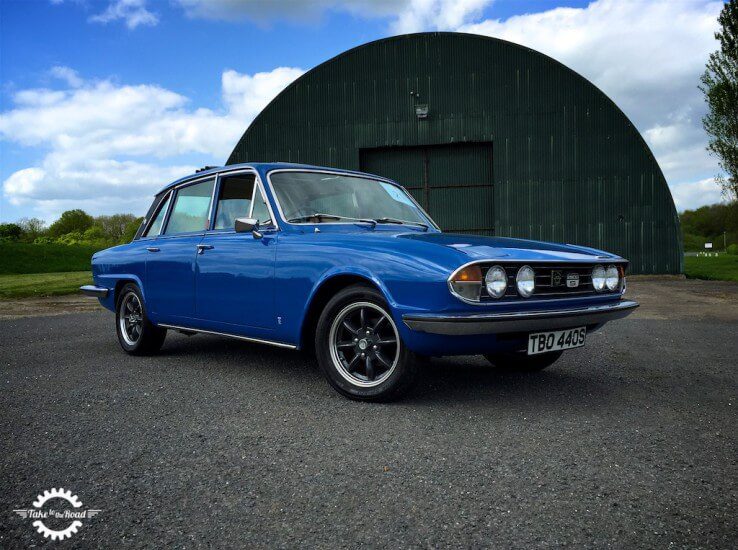 Classics Central Auctioneers next sale is on Sunday 31st July and we'll be there checking out the cars and maybe even test driving a few as well.