The Volvo P1800 is a sports car that can be summed up in one word … cool. It's the kind of car you can stand and admire, then change your viewing angle and admire some more. Every angle has detail and character, something that's missing in a lot of modern day cars. Penned by Pelle Petterson of Italian design firm Frua, the P1800 shape is fascinating with lashing of chrome, wonderful lines and curves, and stylish rear fins that could have come straight off a scifi Jetsons' car.
These combinations make for a pretty unique design that feels more American than Scandinavian. The chrome detailing (there's a lot of it) and those rear fins are what give the Volvo P1800 this American style and it would certainly have felt quite at home in any drive-in cinema in the US. But the detailing is done in a more typically Scandinavian minimalist way, which gives the car a more graceful appearance, rather than the sheer bulk carried off by its American counterparts. And while there is a lot of chrome on the car, it's just right.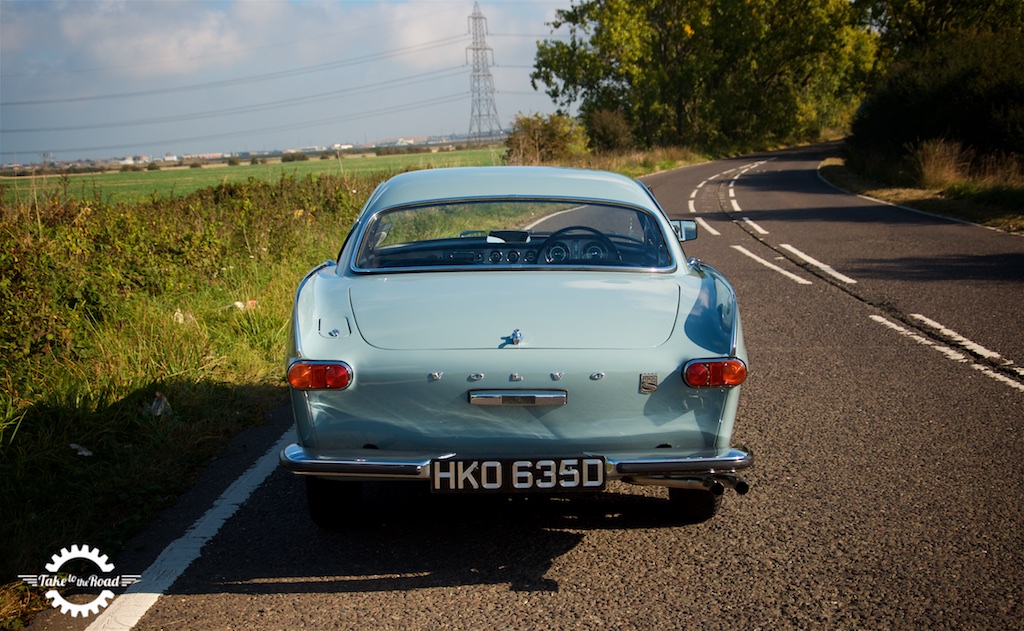 With such a striking exterior, it is only fitting to have an even more striking interior. First of all there's the impressive front leg room which is immediately apparent when you climb into the low slung yet comfortable leather seats. It's huge! Older cars can be slightly cramped, especially for those of a taller inclination. The leg room up front is superb and goes on for miles, at the expense however of the rear seats which are really a shelf (a very handy folding shelf at that with straps for extra luggage – a hint of it's GT potential). However it is the incredibly beautiful dashboard that deserves most attention. Fashioned from stainless steel and chrome it is one of the most impressive dashes you will ever see and is right up there with the best chrome dashed American cars of the 1950s/60s.
While some may argue it's not the best thought out dashboard from a usability perspective (the radio is on the passenger side making it a bit of a stretch for the driver to reach for example), what they cannot argue about is the affect it will have when you sit in the drivers seat and take in the view. This is where the Scandinavian style takes centre stage.
The large steering wheel looks as attractive as a traditional wooden Nardi wheel from the same era. The look is clean and polished with all the dials nicely spaced out in a balanced fashion. It may sound very simple to say but the dashboard is just cool. And at night it gets even more impressive. Again the dashboard design is an absolute triumph. Hands down it is one of the best illuminated examples you'll ever see, rivalling even modern days cars. There is a wonderful glow from the instrument panels with the metal surfaces helping to enhance that glow. As soon as the night draws in and you switch on the lights, the cool factor increases by a factor of twenty. It makes you want to drive the car at night just so you can enjoy them. It looks that good!
You are probably thinking by now that I've run out of "cool" comments to make about this car. There are more to come. The Volvo P1800 cannot be discussed without saying "The Saint" in the same breath. I am of course referring to the 1960s tv show that stared Roger Moore. Nowadays we are used to seeing our tv stars driving round in stylish cars (mostly for product placement purposes), but in the 1960s it was a formula that was in its infancy, with many car manufacturers not recognising the huge marketing potential waiting to be tapped into.
The story goes that when "The Saint" was being commissioned, the production company approached Jaguar for an E-Type, who promptly refused to get involved. So in stepped Volvo with the P1800 and from then on, its fame was secured. While the P1800 was not as successful as the Jaguar E-Type, sales rallied thanks to its connection with the show. Roger Moore and his Robin Hood like character Simon Templar ensured that it's fame was up there with the Jaguar, receiving cult status and making it instantly recognisable. And just like Roger Moore, the Volvo P1800 was smooth, suave and cool, the perfect combination. You could argue it played a part with him getting the James Bond job. He did after all have "experience driving cool cars" on his resume.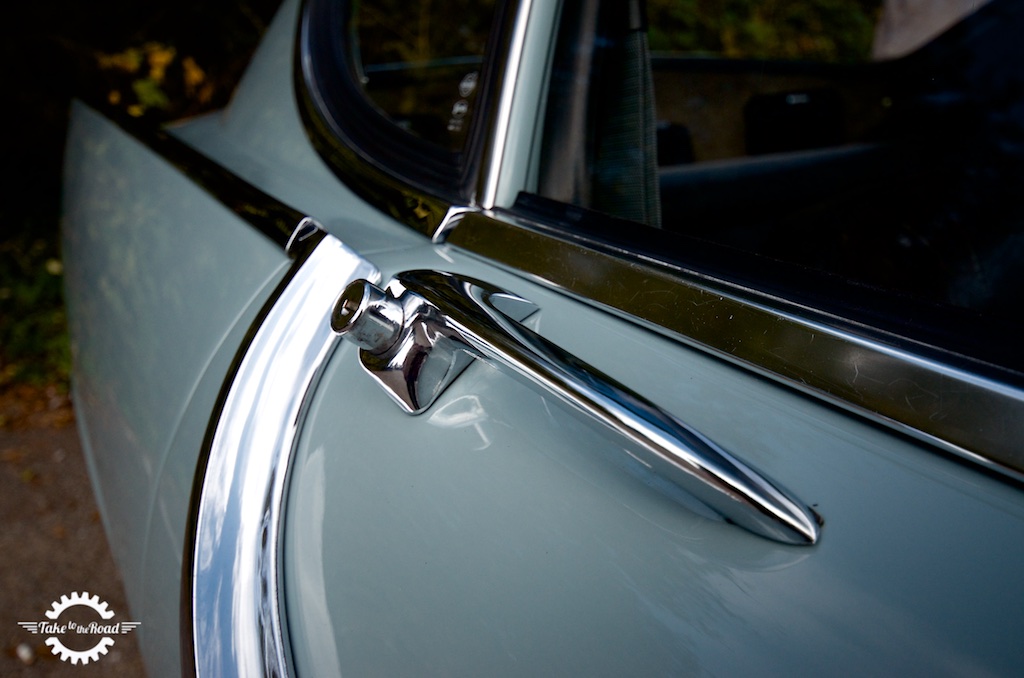 After spending a day with Barry's Volvo P1800 I was left with the impression that it is a very capable grand tourer. The cabin is a comfortable, attractive place to sit, there's lots of luggage space in the boot and on the back seat. And with a smooth 1778cc engine fed by twin SU carbs and a 4 speed overdrive gearbox, it has enough power to keep pace with modern traffic. It ticks all the boxes for a speedy GT cruiser.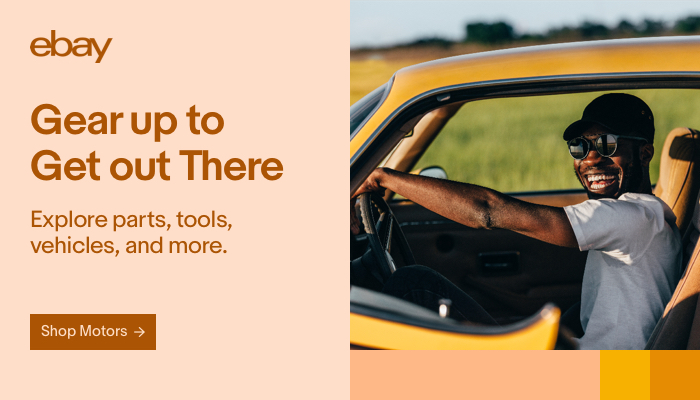 But the P1800S isn't a car for the fast lane. It's a long distance cruiser that will happily whisk you along in style to your weekend holiday destination. And once you check in at your destination you'll have to resist the urge to say that your name is Simon Templar.
Article Photography by Deirdre Moynihan & Niall Julian ©
Watch our feature film with Darren Sullivan Vince which stars his Volvo P1800ES estate