In 1965 Aston Martin unveiled the DB6. This model was an evolution of the DB5 but the DB6 was higher and longer with better stability. The car was either a manual or a 3-speed Borg-Warner automatic. The engine has a 6-cylinder double overhead cam and a 3995cc 240bhp triple SU carburetor. A total of 1,788 models of the Aston Martin DB6 were manufactured. Production stopped at the start of 1971 and it is estimated that only 465 DB6 cars still are in existence today.
Aston Martin DB6 Design Features
Wind tunnel testing had revealed that the DB5 lost traction at the rear at high speeds. The Kamm tail spoiler was designed to remedy this on the DB6. The DB6 was also longer than previous models, so much so that the backseats were actually usable and this made the model practical for families. Other changes to the design made the interior more luxurious and comfortable.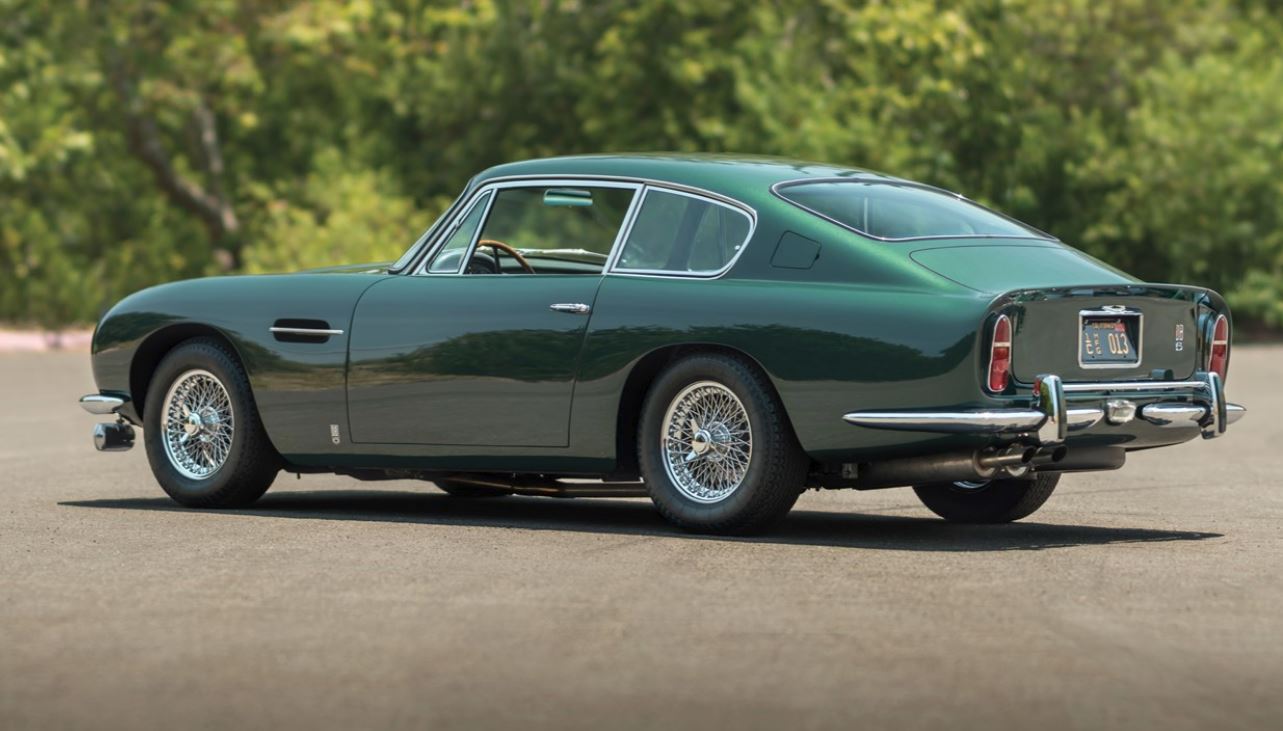 DB6 Models
The DB6 Mark II was released in 1969. Stylistically it had wider tyres and flares on the wheel arches. Fuel injection and a higher compression cylinder head were offered as extras.
The DB6 Vantage was also produced. This was a more powerful version.  It had a triple side-draft Weber 45DCOE carburetor and produced 270bhp with a top speed of nearly 150mph.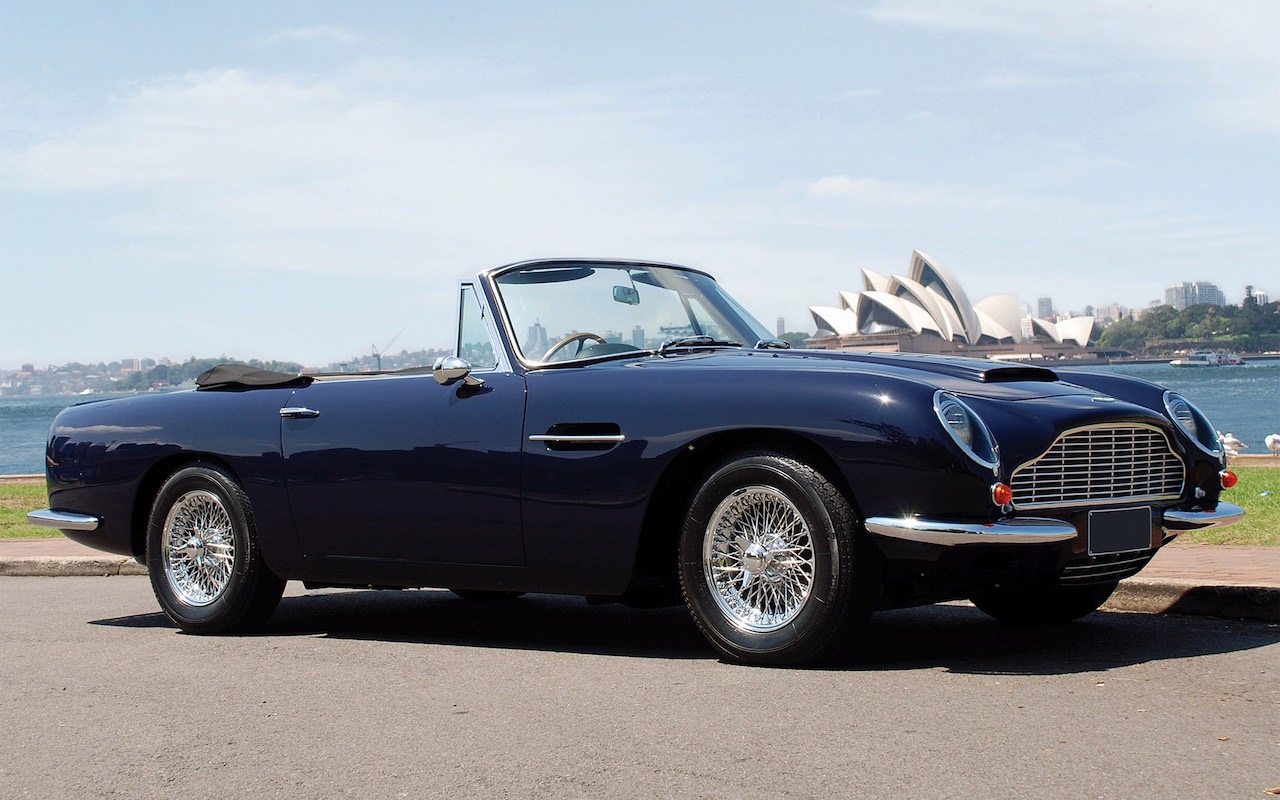 The DB6 was the first ever Aston Martin to have a 'Volante' version. The Volante was a bit of a hybrid between the DB5 and DB6 and only 37 were produced.  DB6 features were added to DB5 chassis – as a result these models are know as the Short-Chassis Volante.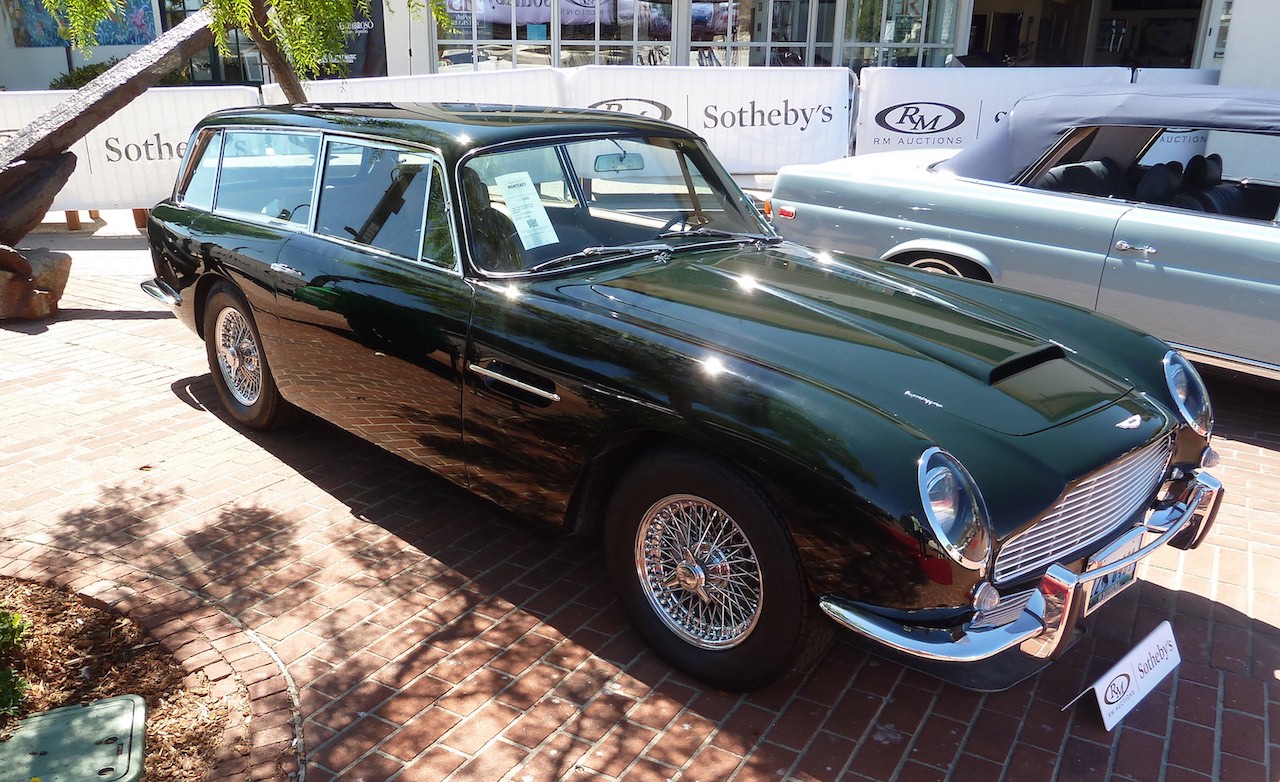 The DB6 'shooting brakes' were DB6s with a boot! 67 were converted at Harold Radford coachbuilders and 2 at FLM Panelcraft.
Aston Martin DB6 Prices
The DB6 was originally priced at £4,998 (the Volante was £4,194). These days you can expect to pay a lot more! Prices in the UK start at £200,000.  The rarer models are priced much higher and you won't find Vantage Volantes under £700k. At these prices most of us aren't going to be getting near one in our lifetime. However, you might be surprised to know you can actually rent one for a day or weekend and drive it on the open road.
Famous Aston Martin DB6 Owners
The DB6 design was popular and many high-profile figures drove them including Twiggy, Mick Jagger and Prince Charles. Today the car is still a favorite and the likes of Hugh Grant and Wayne Rooney have owned one. You will also have seen it in many of William and Kates wedding photos as it was their 'going-away' car.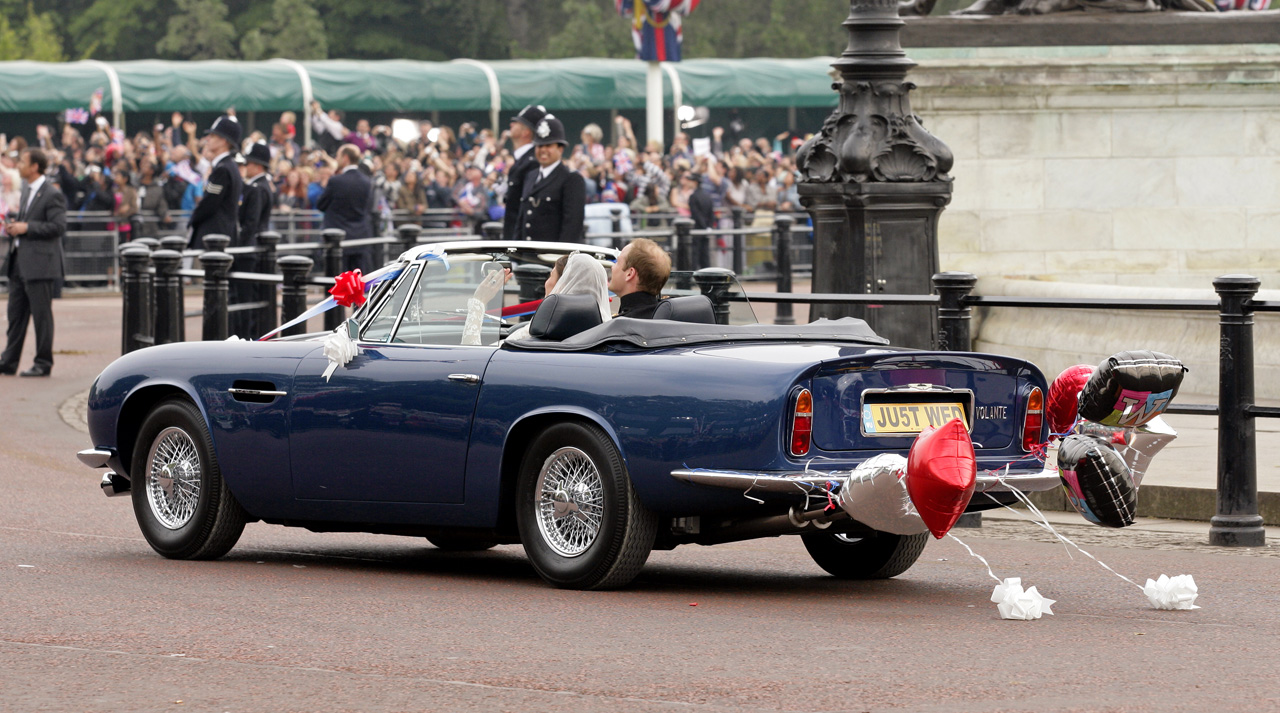 This is a Take to the Road Sponsored Post