On Wednesday 10th June, the 96 Club hosted its first track day event of 2020 at Brands Hatch. The evening session was a welcome return to circuit action for club members, after the easing of lockdown restrictions allowed the Kent based circuit to reopen for private events.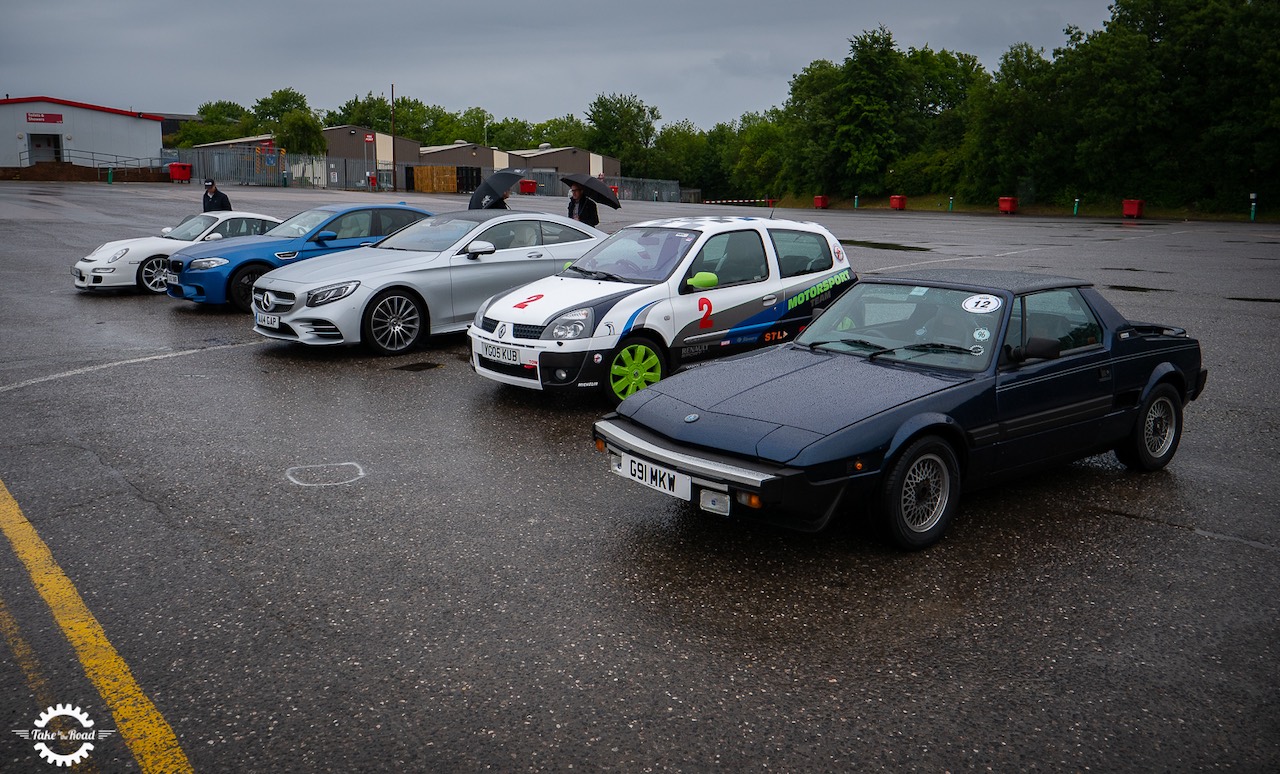 In order to comply with government guidelines, all drivers, co-drivers and passengers had to adhere to the two metre distance, which meant the usual busy gatherings in the pit garages were not as they had been in the past. The new normal which we have all had to get used to meant changes all round.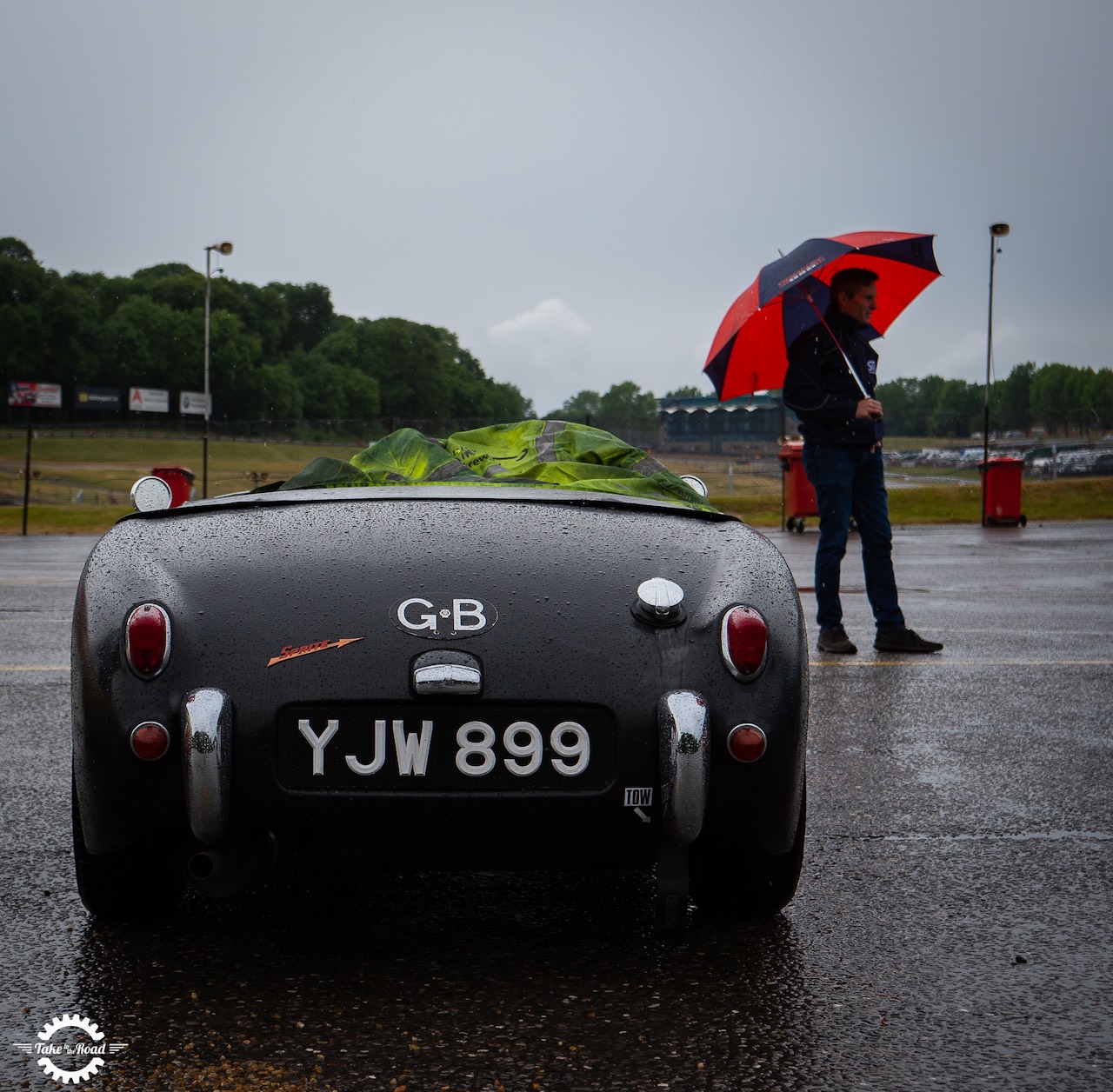 Despite the restrictions and the slight awkwardness and tension that such restrictions bring, the atmosphere in the pits was excellent. For many it was the first chance to finally get to see friends for the very first time this year. Plus drivers had the golden opportunity to finally get their cars on track after a rather unexpected and much prolonged hiatus. It was also the perfect opportunity to blow off some steam after many months of virus lockdown.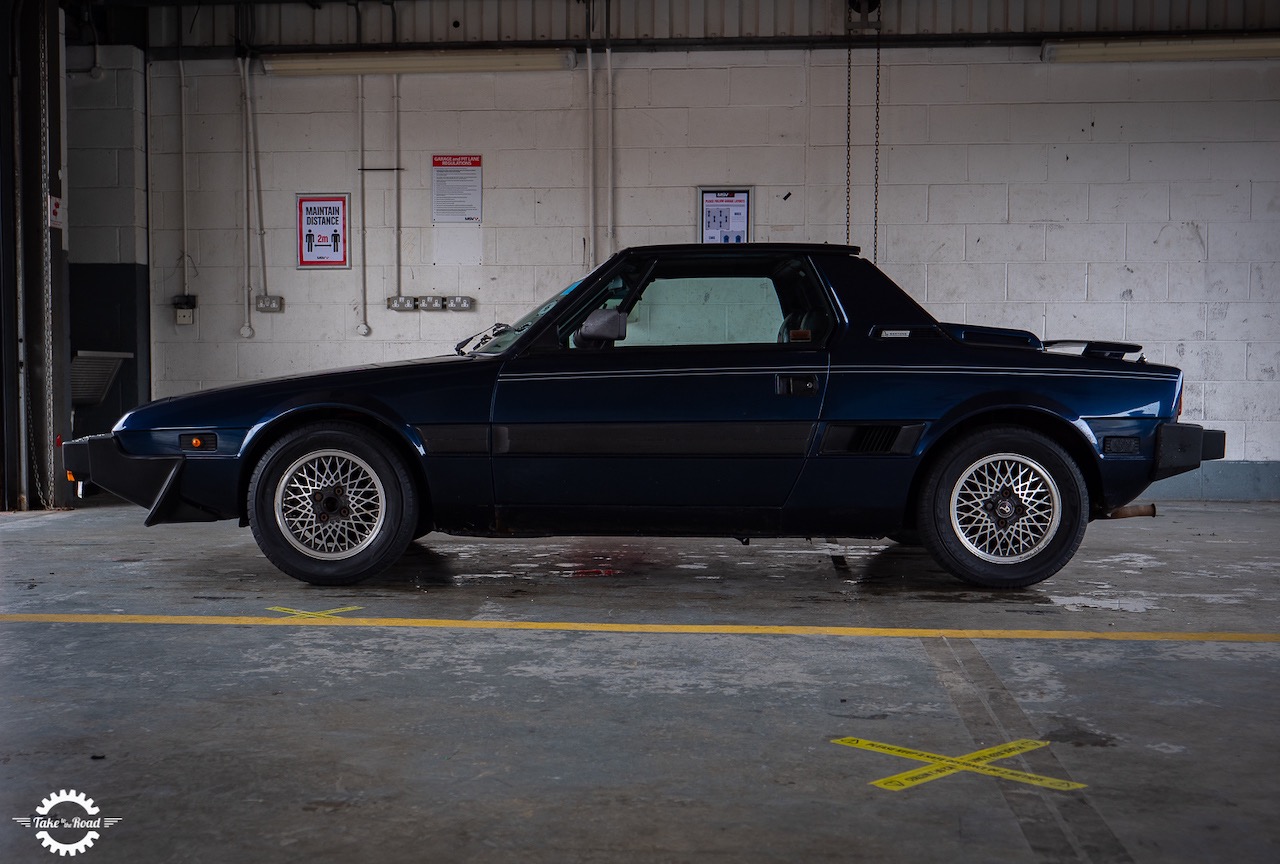 As always, 96 Club members brought a superb selection of sports cars to the track day, with marques of all ages and from around the world taking part. This was a visual and auditory feast of historic and modern metal with enough horsepower to satisfy any petrolhead.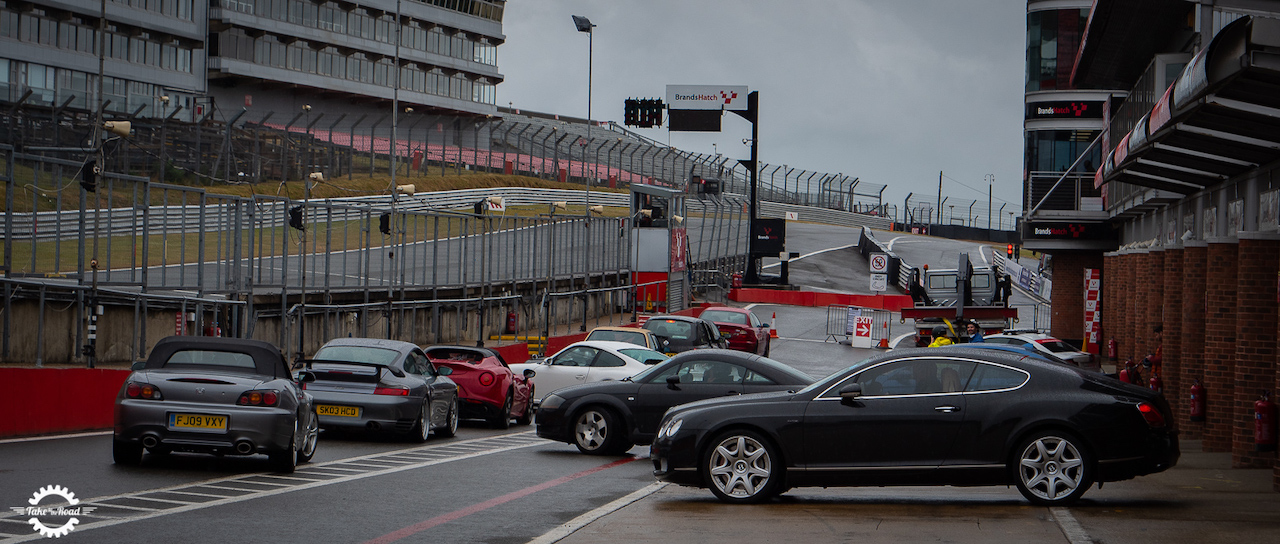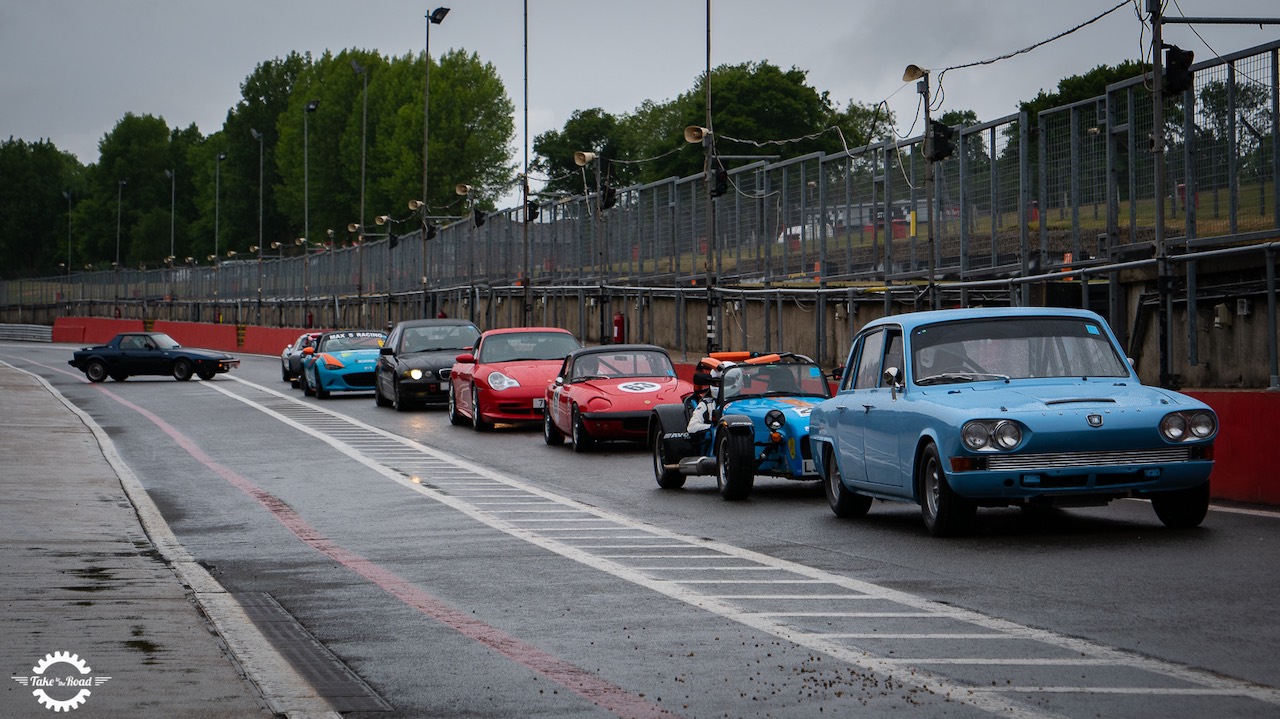 The track day was also our Bertone x1/9 Gran Finale's first ever time on a track. Having owned this little mid-engined sports car for the past six years, I have always wanted to see how it would perform on a race track. And despite some late drama when a failed battery risked ruining the session completely, 96 Club technical officer Simon Duval Smith and Autoparts of London came to the rescue with a new battery. The Bertone designed wedge's track debut was saved! It went on to perform like a champ and drew nostalgic comments from many members who used to own a Fiat x1/9 back when they were new.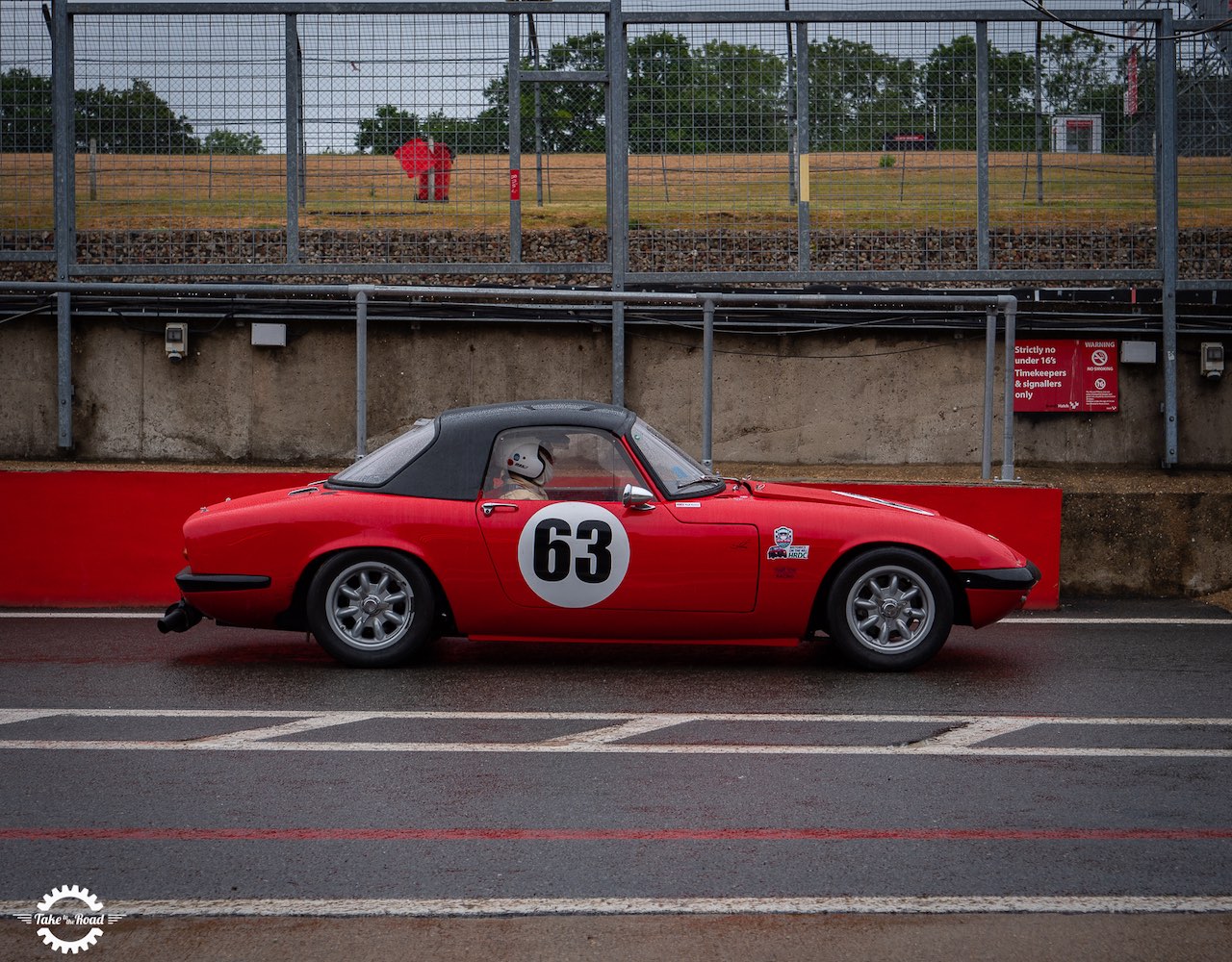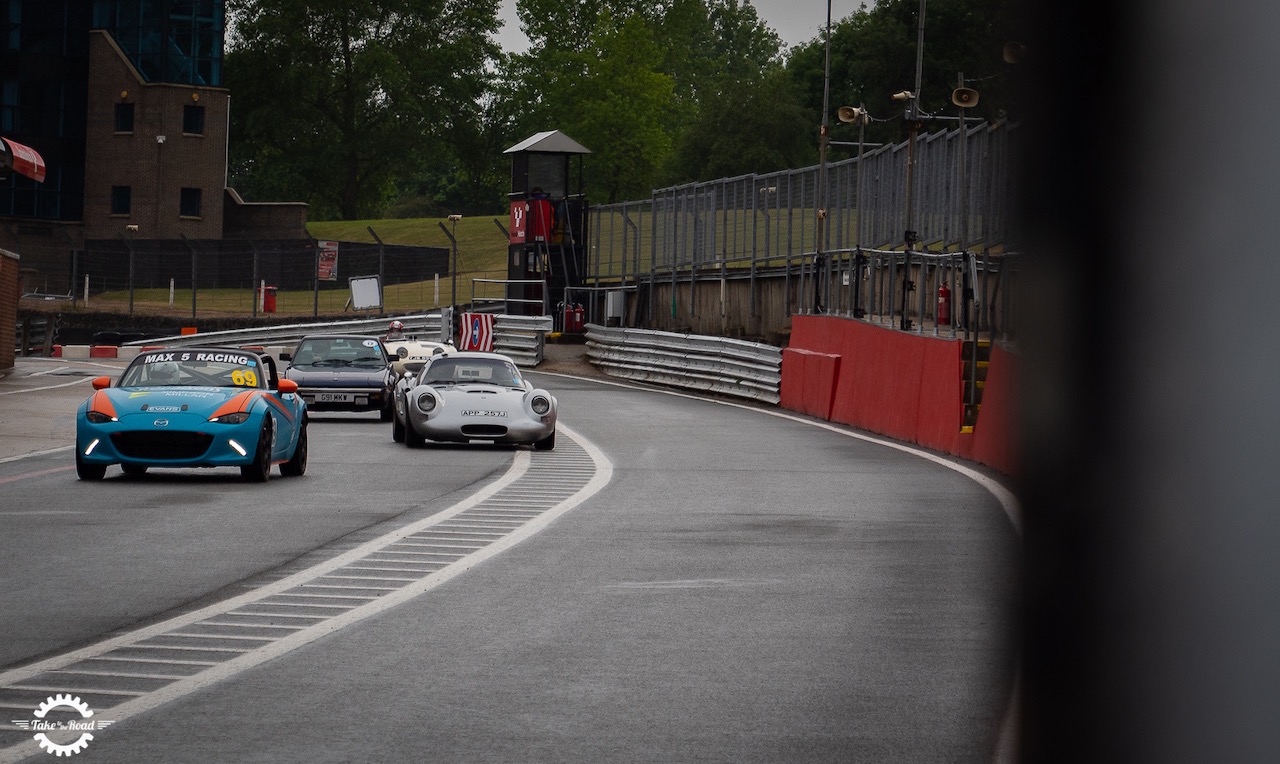 Unfortunately the weather didn't play ball on the day with heavy rain drenching the circuit a couple of hours before the session was scheduled to start. The wet conditions made the track very greasy, which prevented many sports cars from being pushed hard. Despite the rain, the damp track proved a lot of fun and the conditions added to the challenge of getting round the circuit without spinning.
There were a few close calls for some cars as tyres struggled for grip. Most escaped with just some minor heart flutter moments, but the rare 1971 Costin Amigo suddenly spun right in front of my Bertone x1/9, sliding backwards onto the grass, where it kissed the barrier. This unfortunately caused some damage to the fibreglass body but it was quickly patched and was back out on track again. It isn't nice seeing such special race cars have accidents, especially one as rare as the real Costin's Works car. But such vehicles were built to be used and hopefully it will be back on track again soon.
The track session was also another first for a good buddy of Take to the Road, Alister Walter, who featured on here back in 2017 with his two Porsche 928 "Land Sharks". He brought his RHD S2 to the track but didn't take it out on this occasion, instead opting for some laps behind the wheel of a certain Bertone x1/9. Having never driven one of these cars before, Al was a little nervous at first but he got to grips with the fussy 5 speed gearbox and loved how the little wedge drove round the track.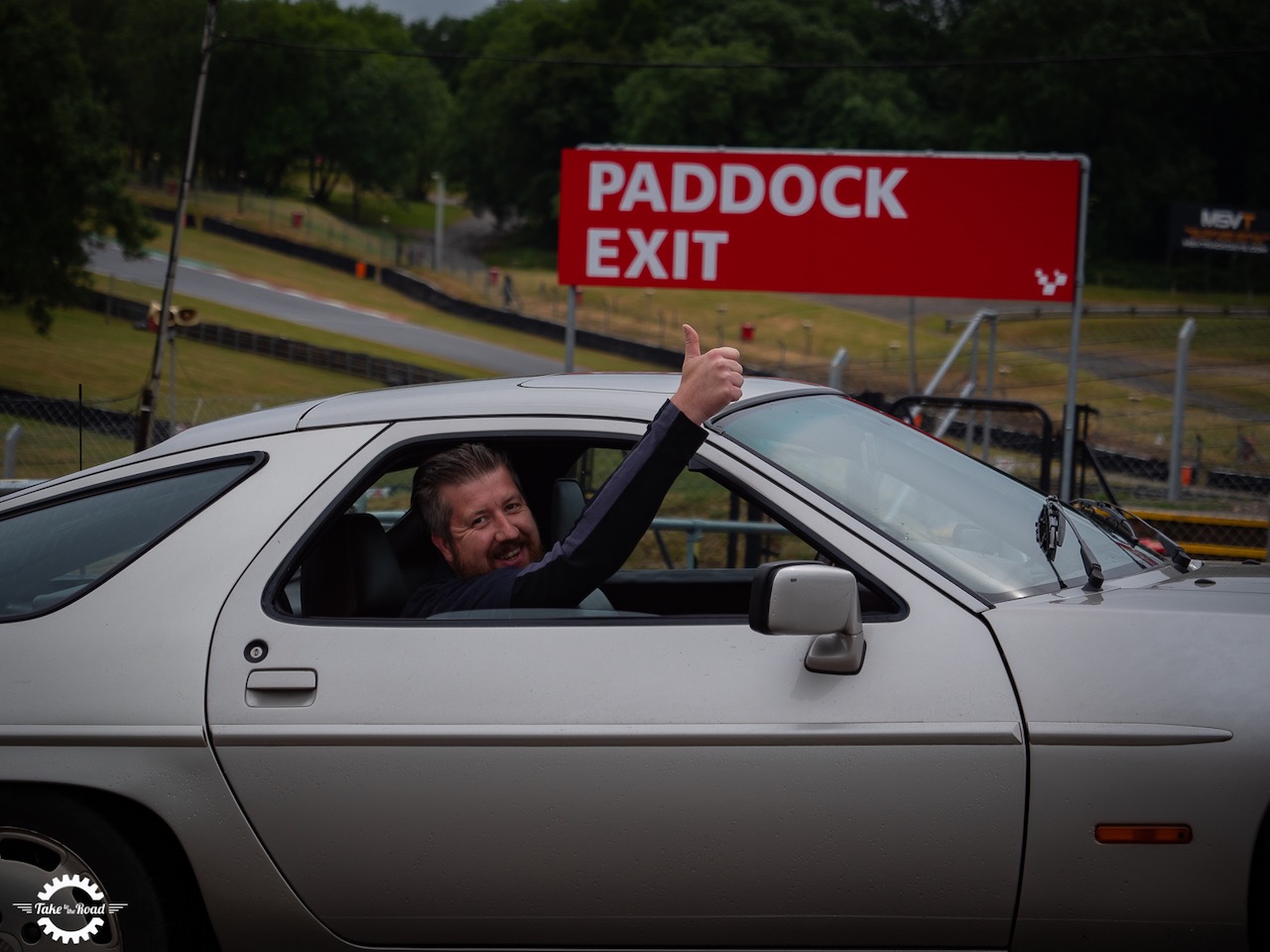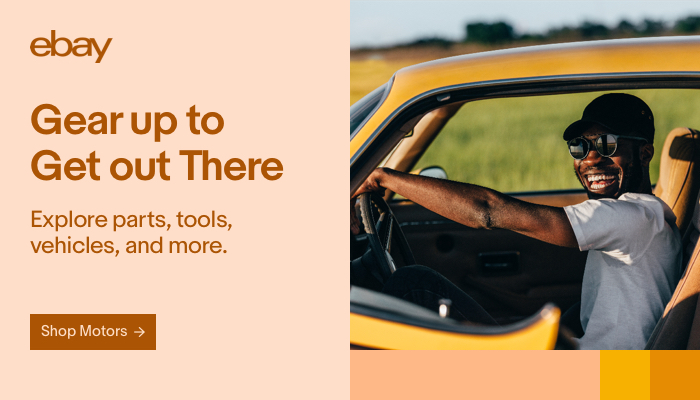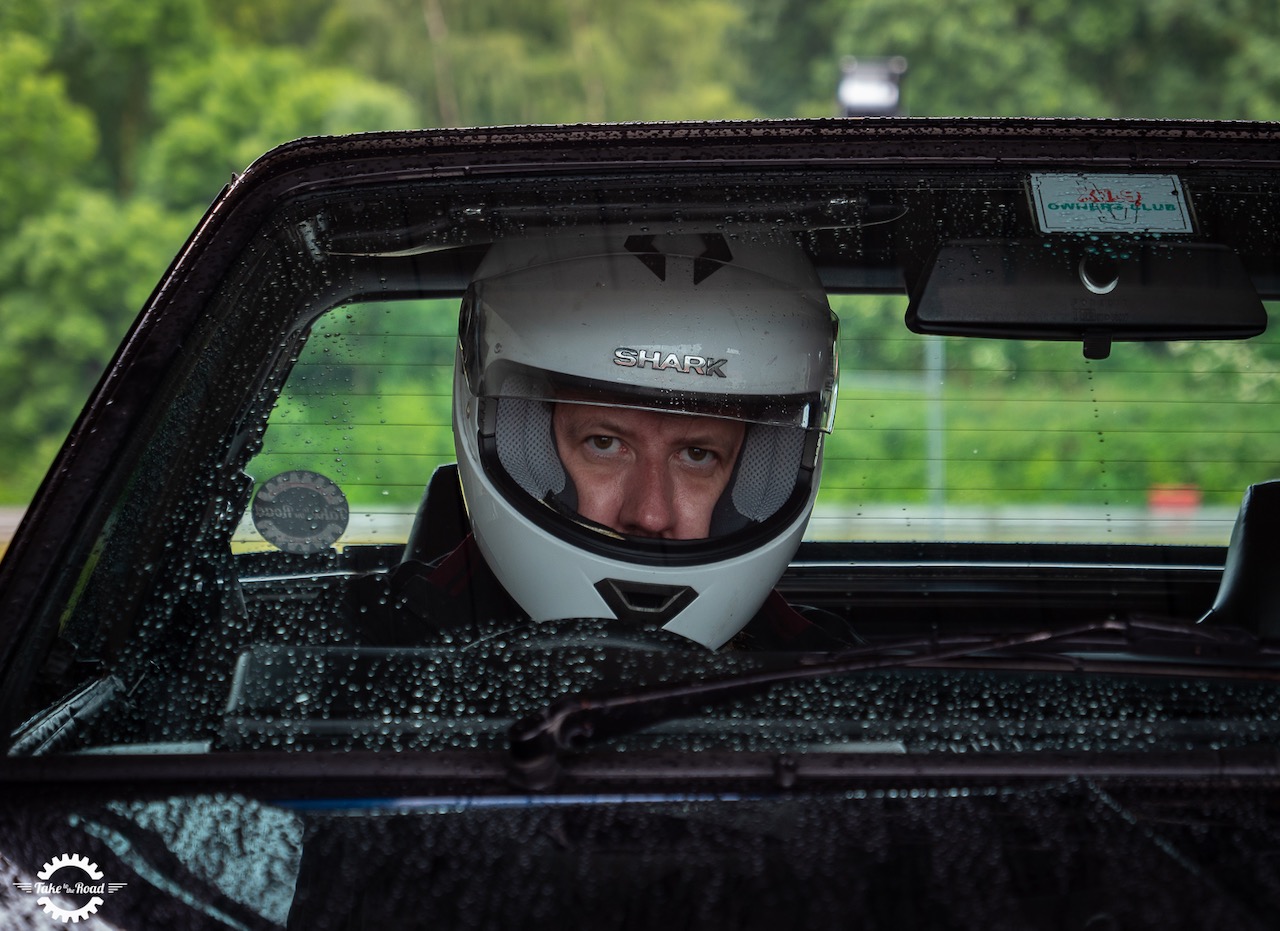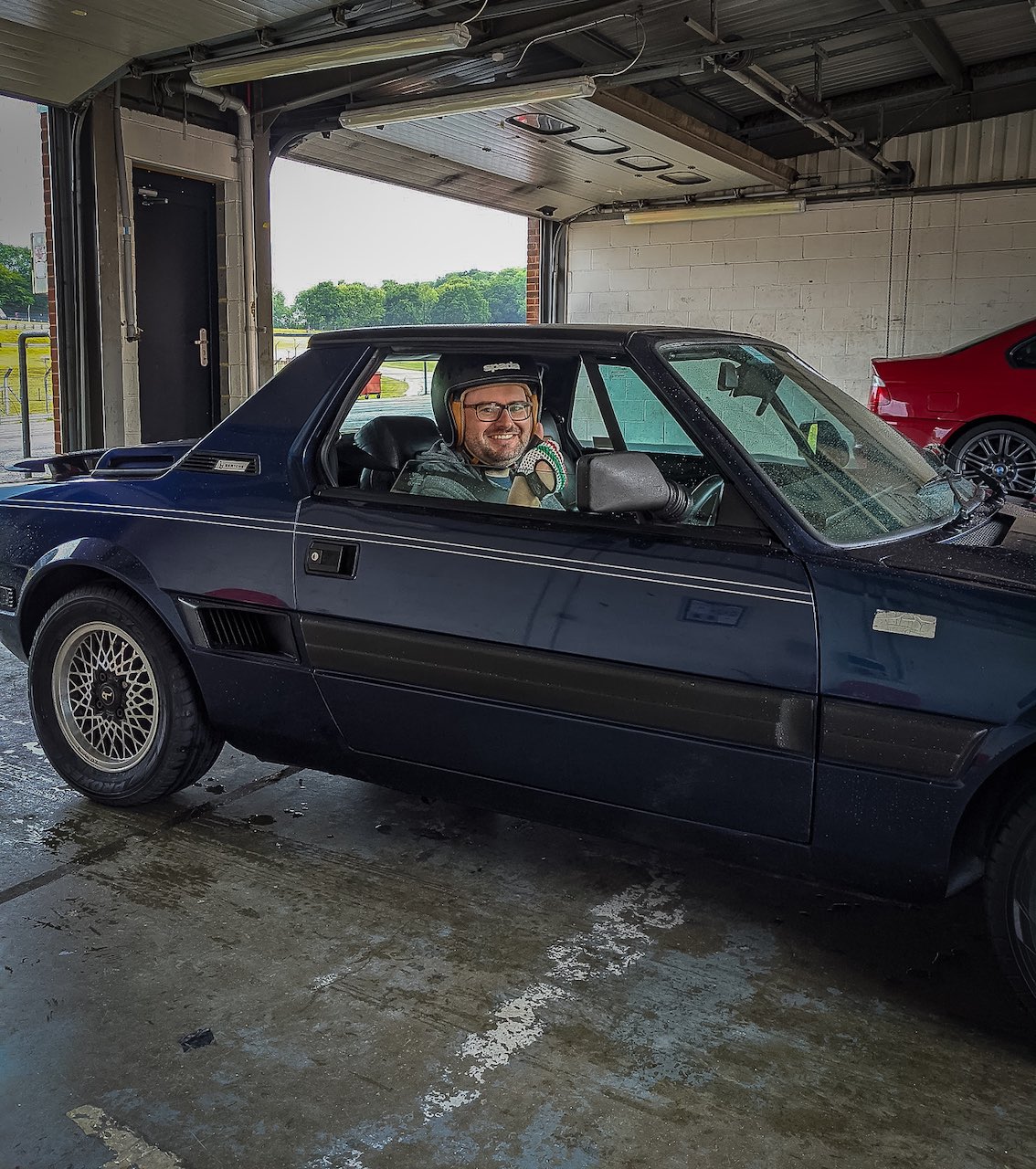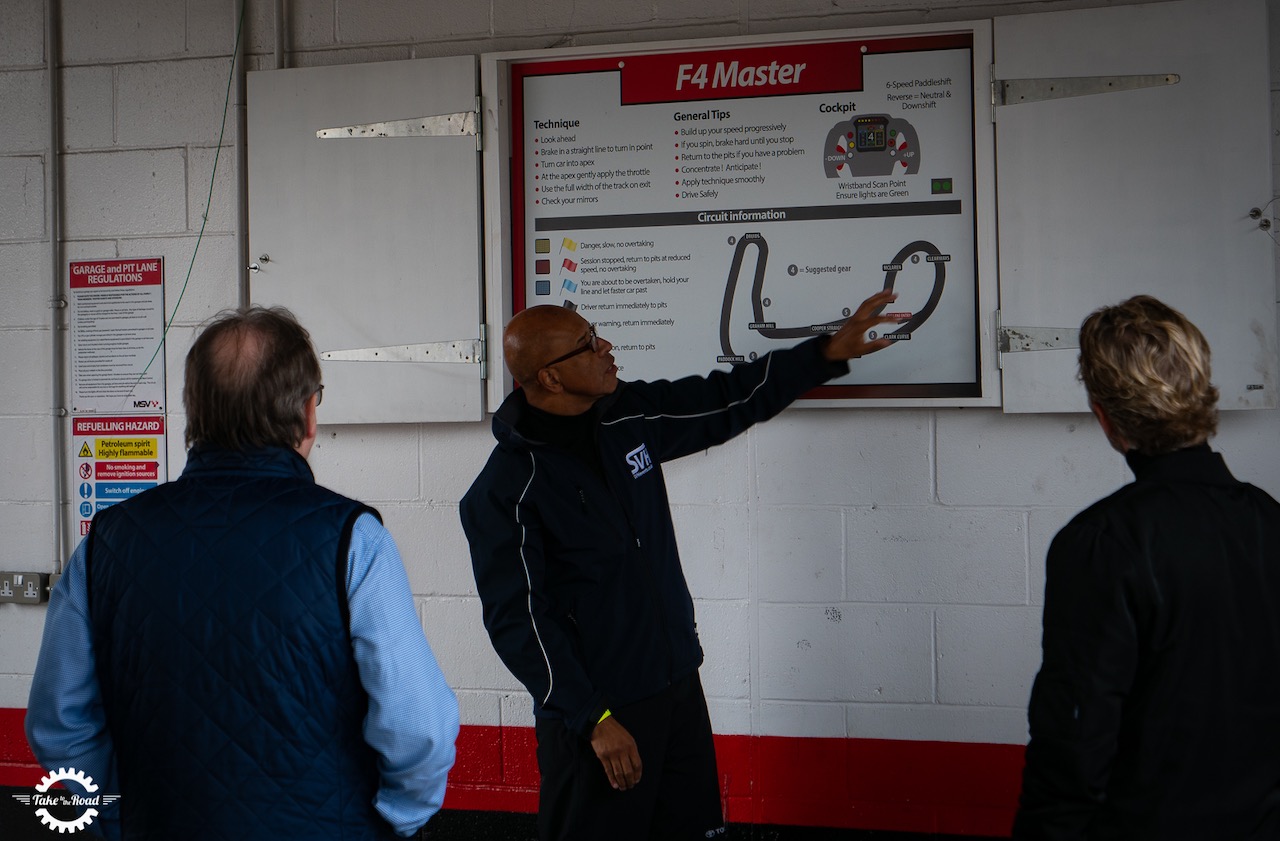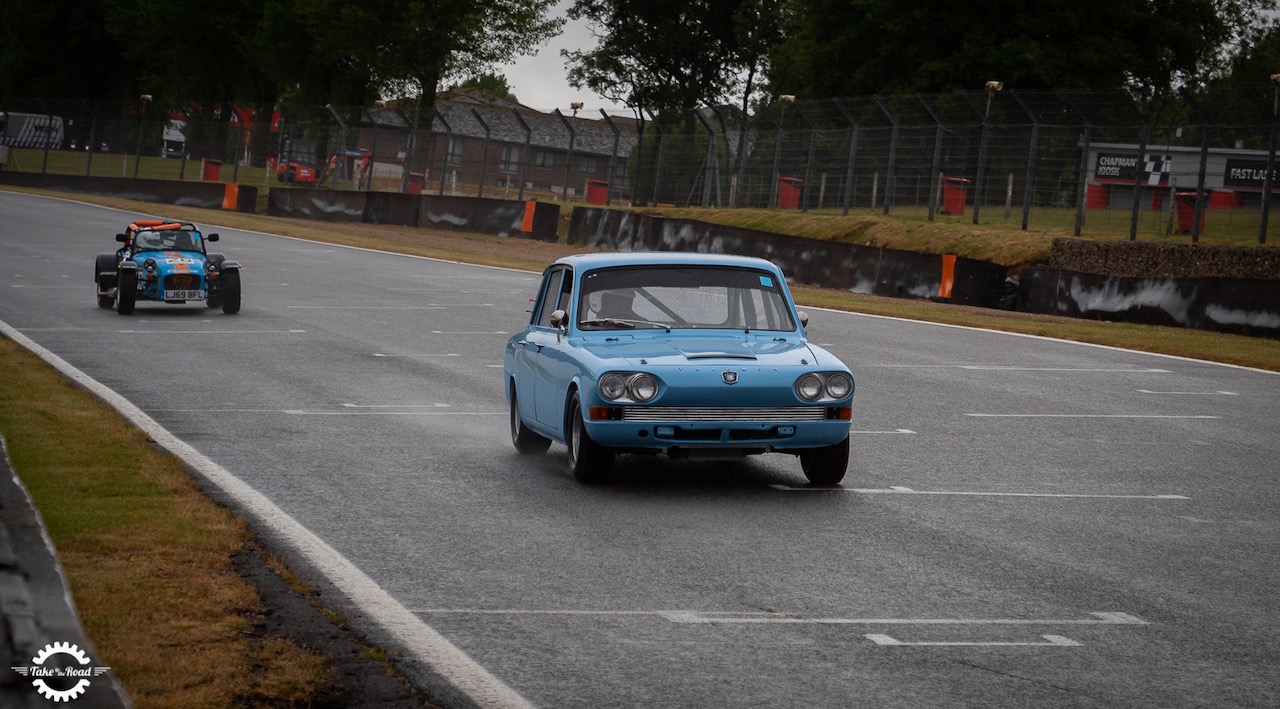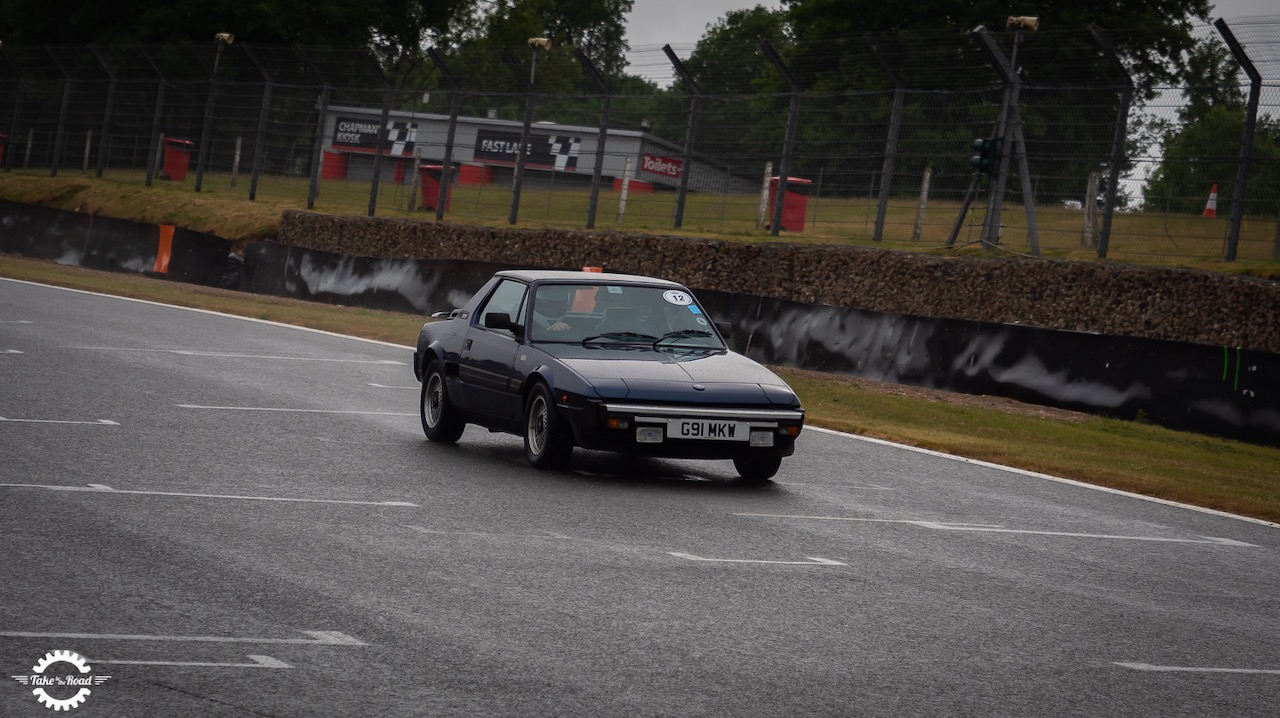 As the light started the fade and cars started to make their way home, the evening's activities were a timely reminder of what we used to take for granted. While the threat of mechanical break downs and car tantrums are a fact of life for classic and performance car owners, recent events are something none of us could have imagined. Wanting to go racing is an itch we petrolheads have to scratch and with our cars locked away for so long, the desire to "just go drive" grew and grew. Wednesday's 96 Club track day was a welcome tonic to the current climate we all find ourselves in. And as we all adapt to the strange new normal, here's hoping we can get together once again for another track session before the year is out.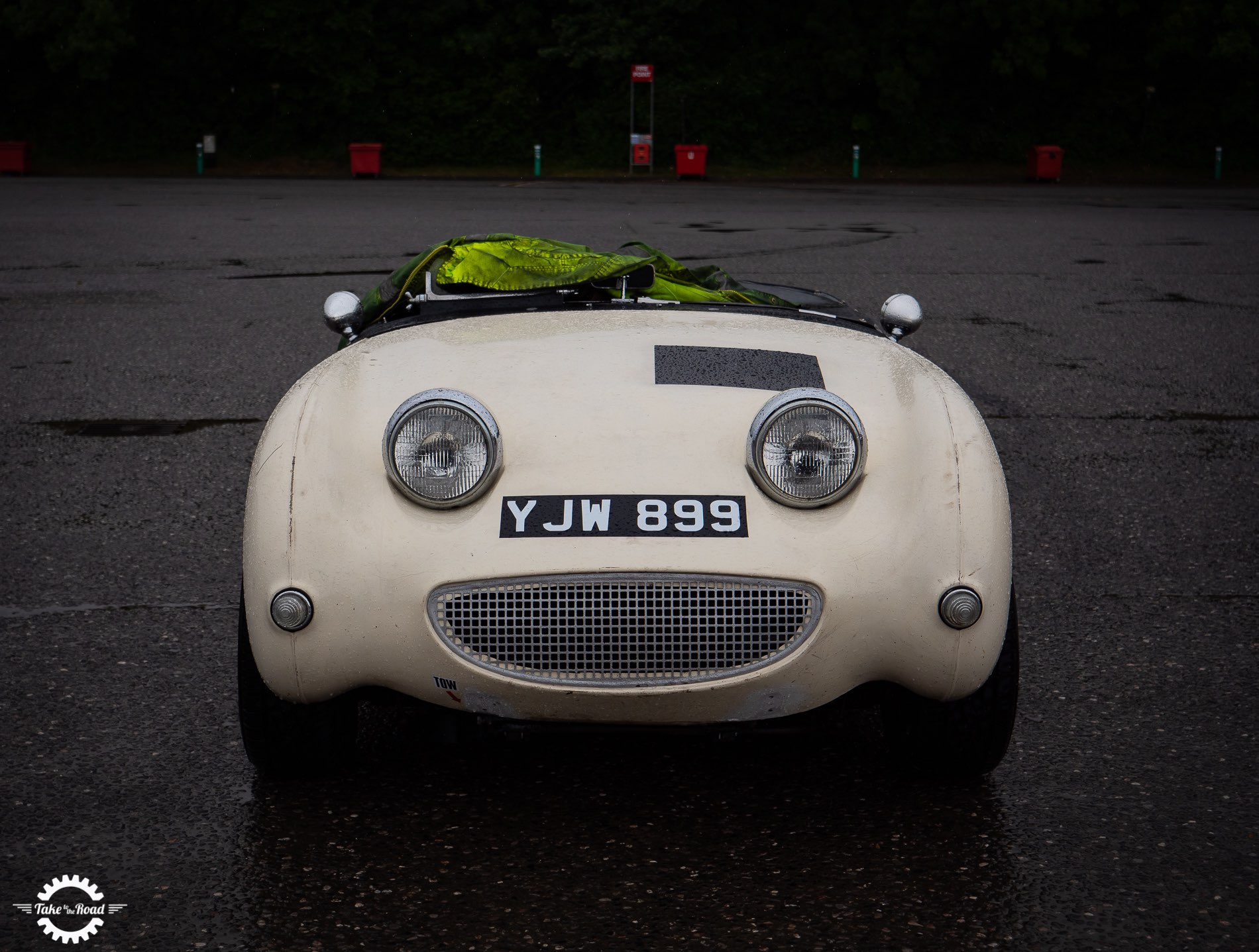 The 96 Club 40th Anniversary Brands Hatch August Track Session