Getting behind the handlebars of your bike as a new motorcyclist is incredibly exciting – but it can also be dangerous. In this article, we're sharing 6 things that a new motorcyclist needs to know.
Starting out as a new motorcyclist can be a love affair that lasts forever, but Bikelawyer motorcycle experts often witness how inexperience can land you on the wrong side of the law. This also puts you at risk of an accident.
In this article, we're sharing six things a new motorcyclist in the UK needs to know.
1. Choosing your bike
When buying your first bike, you first need to decide what you will be using it for. For example, are you planning on becoming involved in motorcycle racing or events or simply want a bike as a mode of transport to get you from A to B. This will help you to figure out how much power your new bike will need.
You'll also want to decide whether you'll be buying a brand new bike or going for second hand, which many experts recommend for new riders.
2. Get your kit on
While it's natural to want to look cool as a new driver, your mantra should always be function over form. Your motorbike gear may, quite literally, mean the difference between life and death should you become involved in an accident. So, you should always choose sturdy, good quality items that will protect you, including the most important item – your helmet.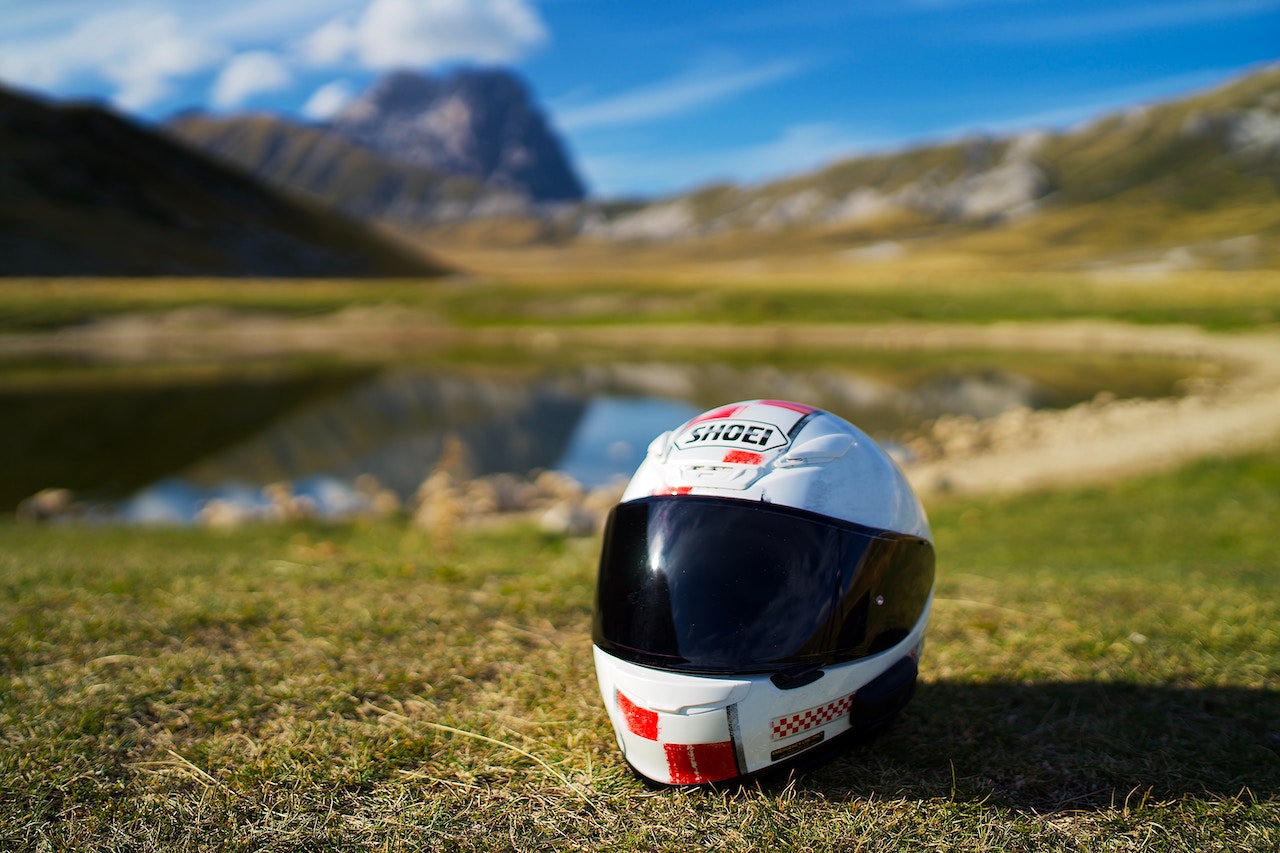 By law, you must wear a helmet when riding a motorcycle in the UK – and the helmet that you buy must meet one of the following recognised safety standards:
British Standard BS 6658:1985 and carry the BSI Kitemark
UNECE Regulation 22.05
a European Economic Area member standard offering at least the same safety and protection as BS 6658:1985, and carry a mark equivalent to the BSI Kitemark
While you don't need to go full on high-viz, it is a good idea to choose bike gear which features some colour or some reflective fabric if you are planning to ride at nighttime or in adverse weather conditions.
3. The rules of the road
Before hitting the road, it's important that you ensure that you are familiar with the rules and regulations, and that you recognise – and understand the meaning of – road signs. Although you will have no doubt learned these in order to gain your bike license, it never hurts to give yourself a refresher course, particularly if some time has passed between passing your test and buying a bike.
4. Maintain your machine
While nobody expects you to go out and train as a mechanic, it makes good sense to get to know your bike and to gain an understanding of how to take care of it. These days, there are plenty of resources online that can help you to keep your motorcycle in good nick. This will enable you to keep it running at optimum performance and, more importantly, optimum safety.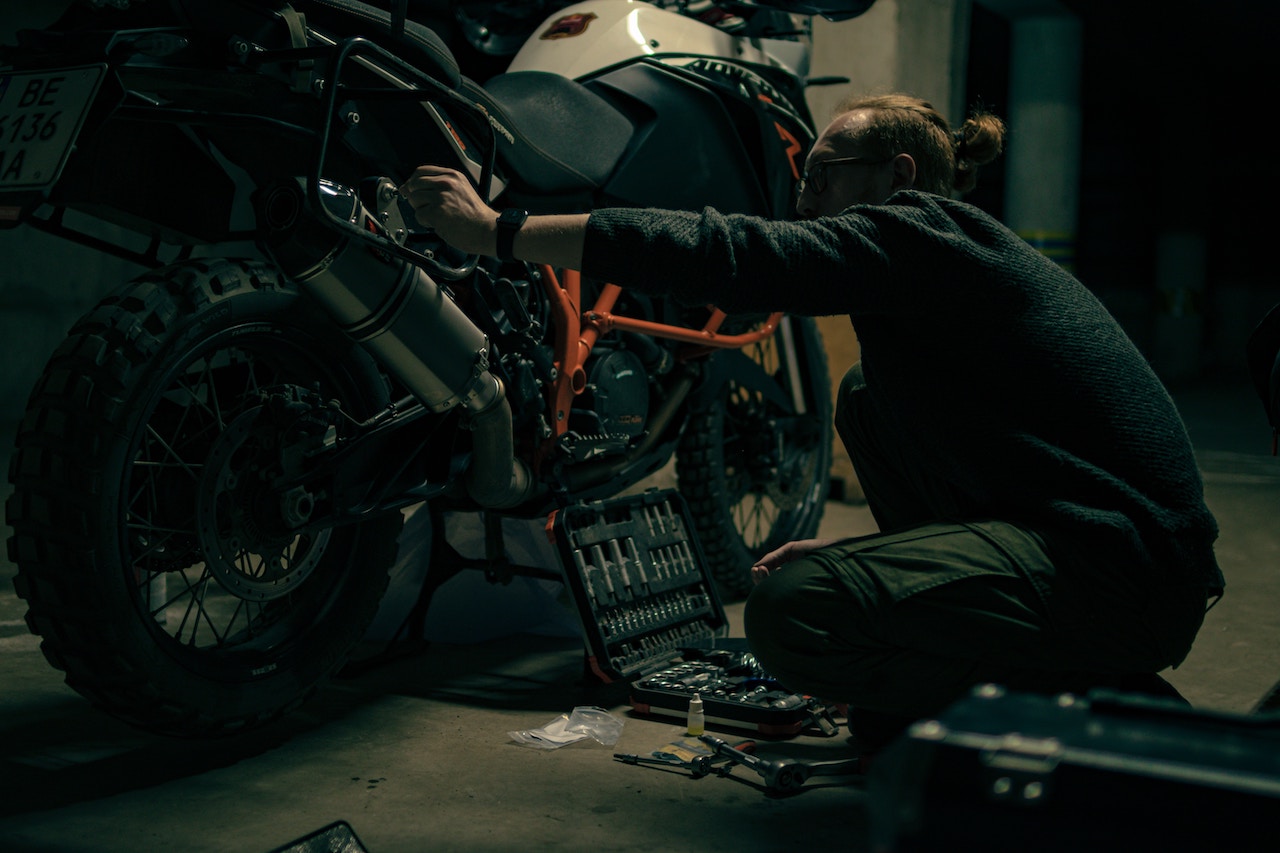 Getting into the habit of regularly checking your bike and making any required minor repairs will stand you – and your bank balance – in good stead for many years to come.
5. Keeping hold of your license
Being on a motorcycle can make you feel invincible but, spoiler alert – you're not. As a rider, if you get six or more penalty points on your license within your first two years, your license will be revoked and you will be required to retake both your theory and your practical test before you will be able to regain your license. Some common ways for a motorcyclist to gain points on their license are:
Speeding
Driving in bus lanes
Driving in cycle lanes
Riding with illegal tyres
A noisy exhaust
An undersized number plate
While these may all seem like relatively minor offences, once they start to stack up, you may find yourself back on the bus before you know it.
6. Always take the weather with you
When driving a car you, of course, need to make adjustments to factor in weather conditions. However, adverse weather when you're on a bike is a whole other kettle of fish.
Rain, ice, wind and even strong sunshine can all be factors which may lead to an incident or accident as a rider. Because of this, it's important to always check the weather forecast before embarking on a journey and to make the necessary adjustments – or postpone the trip altogether – if inclement weather may make riding your bike too dangerous.
Responsibility and freedom go hand in hand
Nothing matches the freedom of taking to the open road on your shiny new motorcycle, and riding is a great way of getting to where you're going without being hampered by public transport and traffic jams. Unfortunately, it can also be one of the most dangerous modes of travel.
Always make sure that your bike is kept in good working order and that you're wearing the correct gear for the conditions. As with any other kind of driving, it's also good sense to avoid riding your bike when you're tired or feeling unwell, as this can have an extremely negative impact on your concentration. The safer your driving, the longer – and more fun – your journey as a motorcyclist will be.
This is a Take to the Road Collaborated Post