5th Gear is back with a brand new series on Quest on Thursday 2nd December and the popular car show, which is now in its 29th series has changed to a new format. Since it launched in 2002, the show has always moved with the automotive industry and now it shifts its focus to electric cars with 5th Gear Recharged. Take to the Road sat down to interview the shows presenters Vicki Butler-Henderson, Jason Plato, Grace Webb and Jimmy de Ville and had a good chat about the shows move to EV.
Fans of the show can look forward to exciting electric car adventures with the team casting their car net far and wide to explore how the automotive market is changing and how many of us are gearing up for electric car ownership. Jason Plato gets behind the wheel of Ferrari's fastest and most powerful road car ever, the stunning hybrid SF90.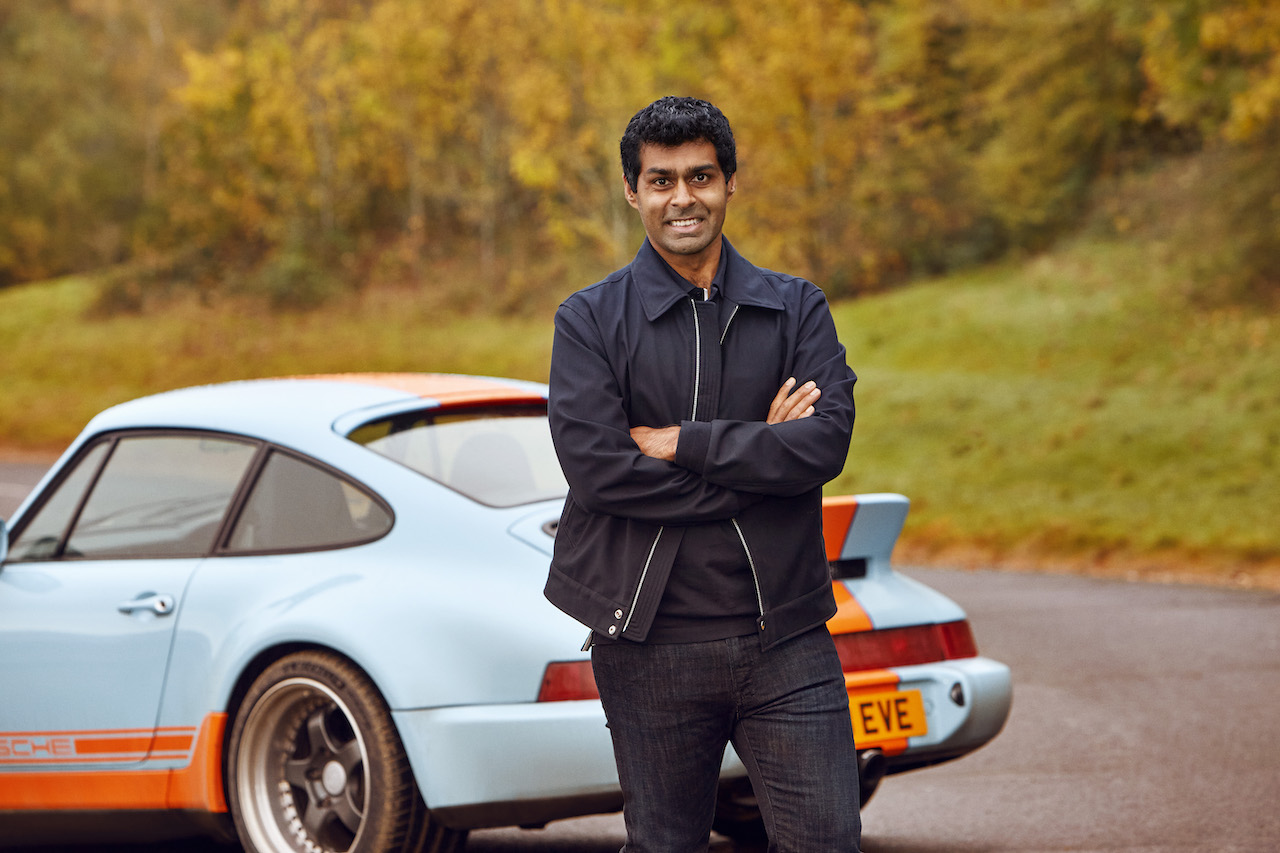 Karun Chandhok heads to Spain to tackle the world's first EV hot hatch – the Cupra Born. Rory Reid takes the plunge in a Hyundai Ioniq 5 and drives Scotland's scenic NC500 – a 500-mile road route with few charging opportunities, as well as flying to Croatia to test the new Ford Mach-E GT. And Vicki Butler-Henderson finds out how to convert a classic Porsche 911 to EV power.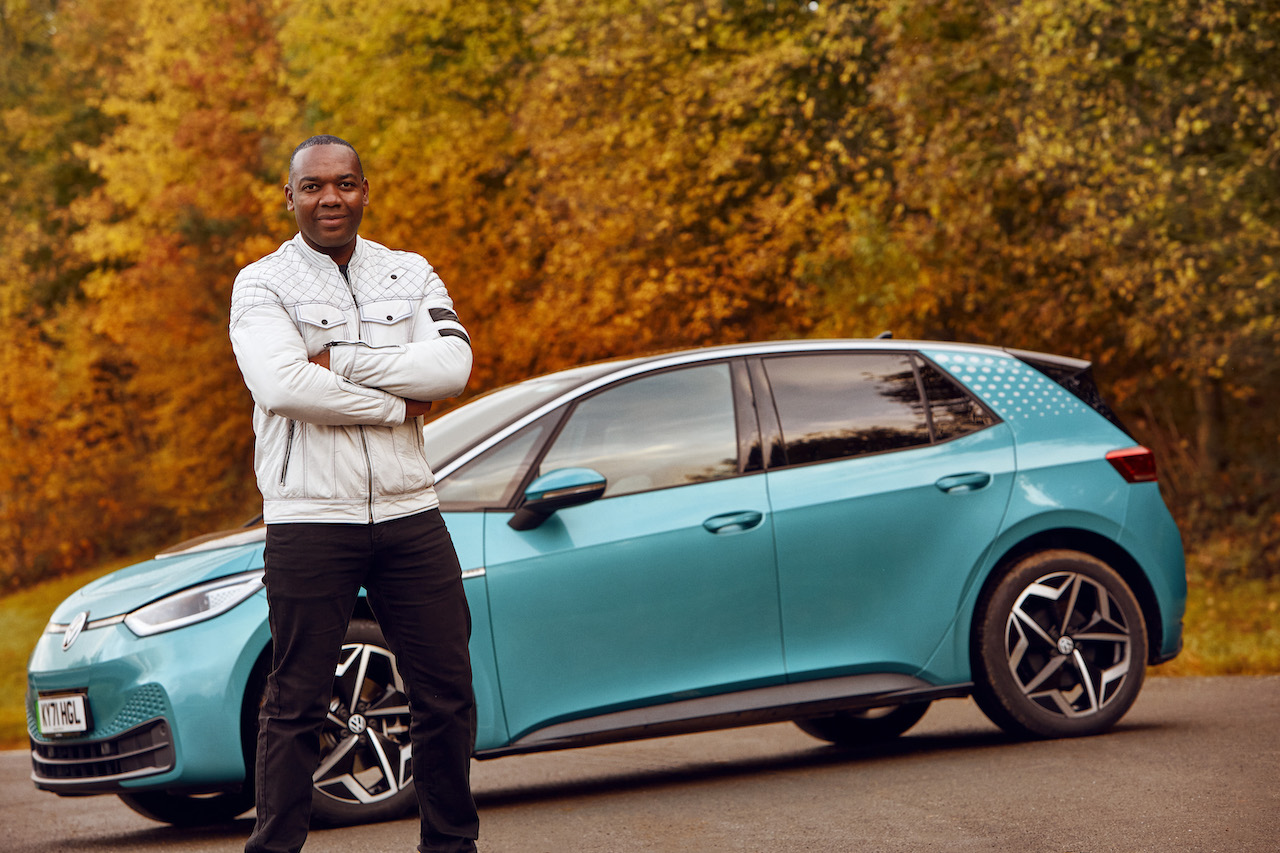 Here's what the 5th Gear Recharged team had to say about the new series:
5th Gear is back for a record 29th series and the show is moving to an all EV format. Did you guys see that change coming or was it a shock? No pun.
Vicki – I think with the way that the world is going and with the way that we are buying our cars, the show needed to reflect that so I think it is a great evolution that we are doing. But it is not just pure EV, we're also doing petrol/hybrid comparisons and biofuels and hydrogen as well, so we are reflecting what the market is offering today. And we are just as curious as everybody else.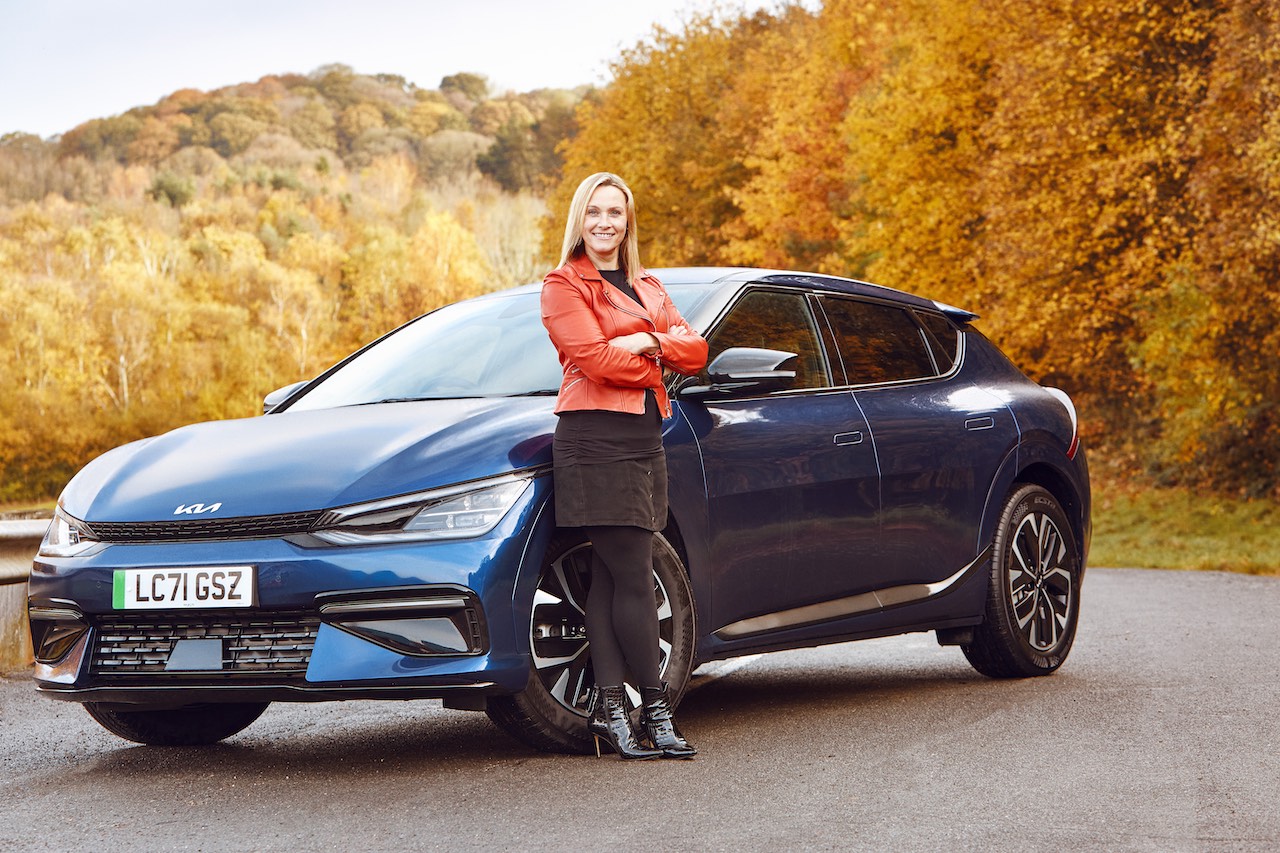 Jimmy – And we are going through a transition that many of aren't comfortable or are not too sure about. And I think in the show we the presenters are actually going through that. So we're not going "Yeah! Yeah!", we are actually going "Hang on! What's this and what's that?". So as its coming online so to speak, we are coming online with it as well and experiencing it as it happens. We did do a van test though and we didn't get it. I mean 70-80 mile range? For the price at £50,000 it was a lot of money and we were perplexed really.
Jason – I do see myself as a bit of a dinosaur, unless its a V8 or a V10 it doesn't rock my boat! But honestly, I'm starting to get it and there are some cars now that ordinarily I wouldn't be interested in at all, like the Kia EV6 thing. Me and Rory spent the best part of two days in that car in Germany and you know what? I loved it! So I agree with Jimmy, I think we are starting to learn this sector.
Grace – There are a lot of positives about the EV world at the moment but there are some things that we have concerns about and how is it going to move forward. So there is a place for more discovery in the EV market. And we will look at issues like how the National Grid is going to cope when we all plug our cars in and how renewable energy will help.
Many of you are die hard petrolheads who love speed, so have you embraced the promise of massive power and torque that electric cars offers? And is it all about the speed and the torque?
Jason – No I don't think it is. At the beginning of the series yes it was all about that, or so I thought. But I go back to that Kia EV6 experience, from getting in it and getting out of it… it is very different to what we are used too! It did some things very well, many better than a petrol car and some it didn't do as well. And as time passes they will get improved upon. Lots of very clever people are making this sector very special. Like when mobile phones came out, they were big and heavy and didn't really work. And now what have we got?! Imagine what electric cars we will have in 5/6 years time… its going to be amazing I think! Plus you know when we used to go to Motor Shows back in the day and you'd see these crazy concept cars which we never saw get built… I think now we will see those concept cars get built. The fact we are now gonna have a skateboard like approach to building EV platforms, it will make building concept cars that bit easier.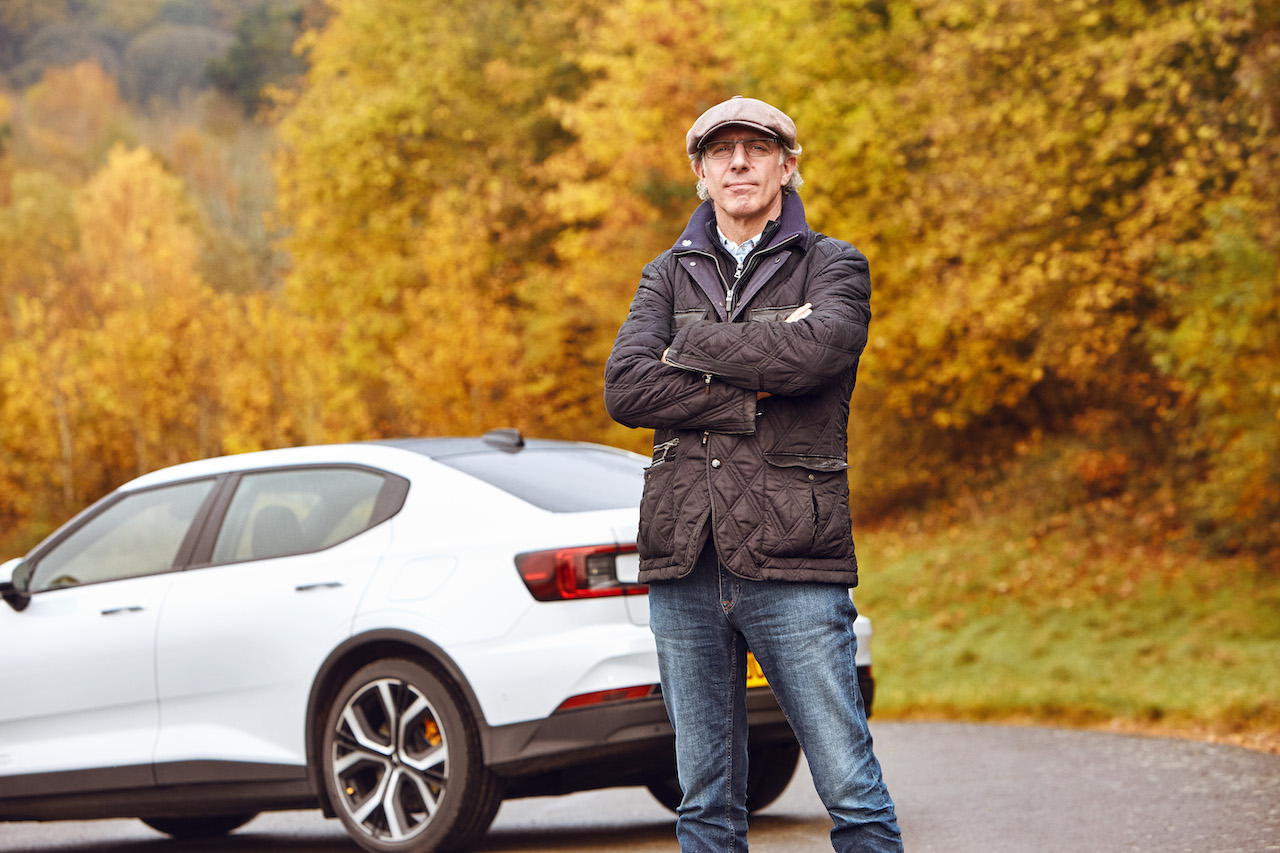 Vicki – Rory and myself spent a day and a half going round the North Coast 500 route in Scotland in a Hyundai Ionic 5. That drive wasn't all about quick bursts of acceleration. It had a nice cabin and was relaxing to be in and there are elements in electric cars that we haven't seen before. And its a bit like "why didn't we have that before?". Like a pull out glove drawer… why have we always just had little glove boxes? Little details like that which show the design has come on.
Obviously the new format of the show doesn't rule out combustion engine cars completely as Hybrids will come into the mix. Like the stunning Ferrari SF90… that's where things get very exciting.
Jason – The Ferrari was extraordinary! Frustratingly the Great British weather messed up our filming day as it rained. You see you can't put 1000 horsepower down in the wet! Especially on semi-slick tyres. In the round it was an amazing drive but what was probably more impressive was the Porsche Taycan 4S versus a petrol Porsche 911… I won't reveal the outcome but it was very interesting!
The line up of cars in the new series is pretty interesting actually with a good mix of performance and sports EV powered cars plus a few more sensible family vehicles. Which one stood out as a potential game changer?
Vicki – So Jason and I went to Oslo in Norway to find out how their EV infrastructure works so brilliantly and why ours is lagging behind. We drove a car called the Nio which is from China and with that car we reveal some game changing features that will take the electric car movement on, as Tesla did when they came into the market. So that was the game changer for me.
Jason – I agree the Nio was a real mouth open "oh my god if this happens" total game changer. And it will because it is real. And it if was available to buy right now, I'd have one. So you'll have to watch to find out what it is!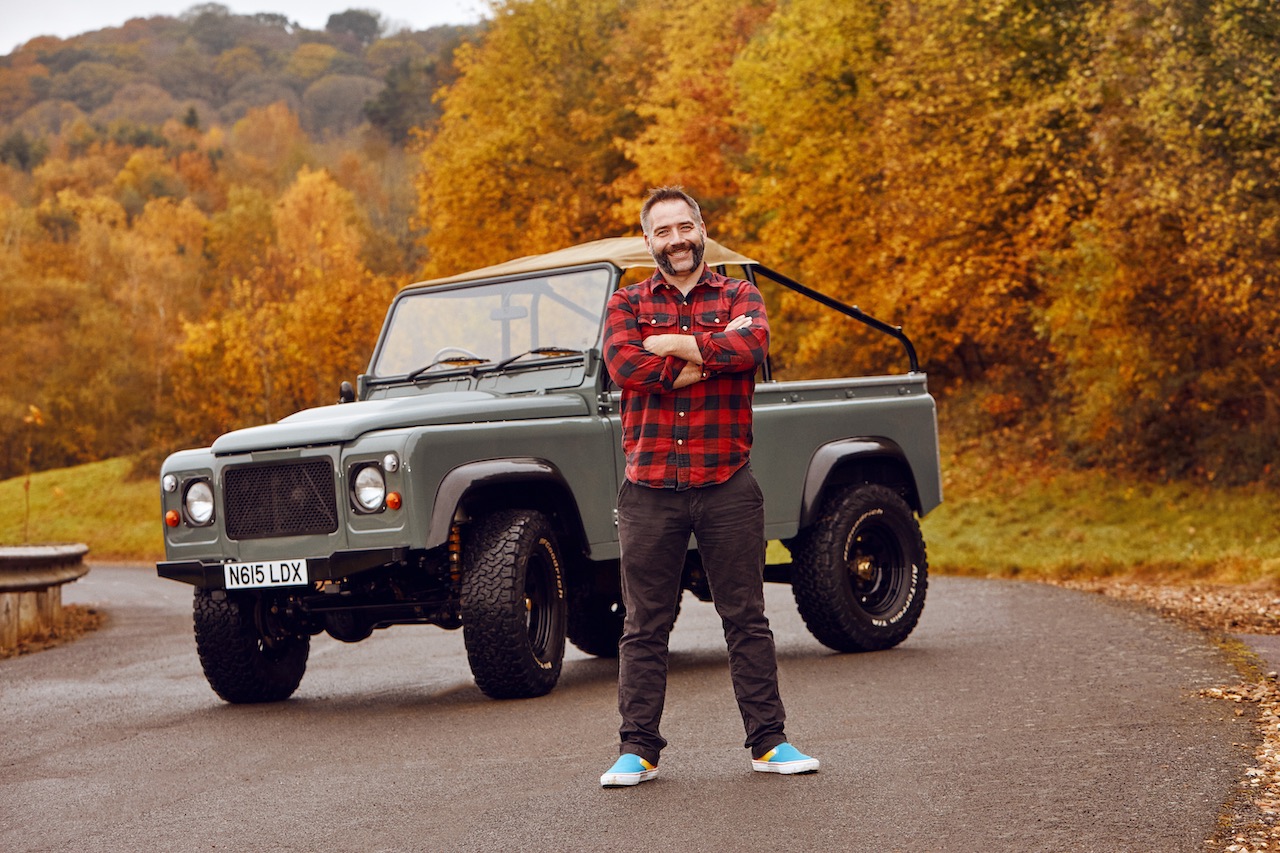 Jimmy – I got to drive an off-roader called a Munro and these guys have seen a window and a gap in the market. They've gone back to a full utilitarian vehicle for farmers and forestry and with the power of EV, these guys have been empowered to do something different. They are a startup and they want to do small scale production. So you've got at one end the Nio which is gobsmacking to the other end which is where people are inspired to have a go at the niche elements. With combustion cars there wasn't that much inspiration but with EV, people are looking at these little windows and going for it. So I really liked the Munro, not just because of what it can do but because of what its creators are attempting to do.
Grace – Something I brought to the show, which is not related to the question as they aren't family friendly cars, but we've got some electric motorbikes on test in this series. That's been really exciting to bring that element into the show and to show how that industry is coping with the move to EV. So that was really interesting.
Vicki, Jason and Jimmy… you are all into your classics and EV conversions have really taken off in the past few years. And are they on your radar Grace?
Vicki – There is massive demand for retro looking EV cars these days. If you've got lots of money and live in London and want to drive round in an old 911, you can go to a company like Everrati who will take a 964 and convert it to electric. So you have the reliability of that, zero congestion charge and a great looking car. Yes the prices are steep but it is a great way to combine the love of old classics with new technology. A lot of electric classics don't have that character, that mechanical feel you get when you drive them, but the Everrati Porsche did manage to retain some elements of that and it was thoroughly pleasing to drive. And actually Jimmy and I had a lot of fun with his old Defender against the Munro. The electric off road ability of that 4×4 made somebody like me, who's an incompetent off road buffoon look like a bit of a superstar! Ha ha!
Jimmy – I took a bit of a beating Niall! I'm still bitter! Ha ha. For me though as a car builder, there's a responsibility with these classic car conversions, to take out the original stuff… vacuum pack it, put it on a pallet, put it on the shelf and don't modify the car so the old kit won't go back in. So the real clever conversions are allowing us to drop that the old engine and gearbox back in. So in theory you could go to Goodwood for the weekend and just drop the petrol lump back in. So the smart move for me is keep it matching numbers, don't throw it away and protect its heritage.
Jason – I think we've all go to be careful that we don't go too far. We need to allow the human race to just have a bit of fun sometimes. Get the V8 out every now and then!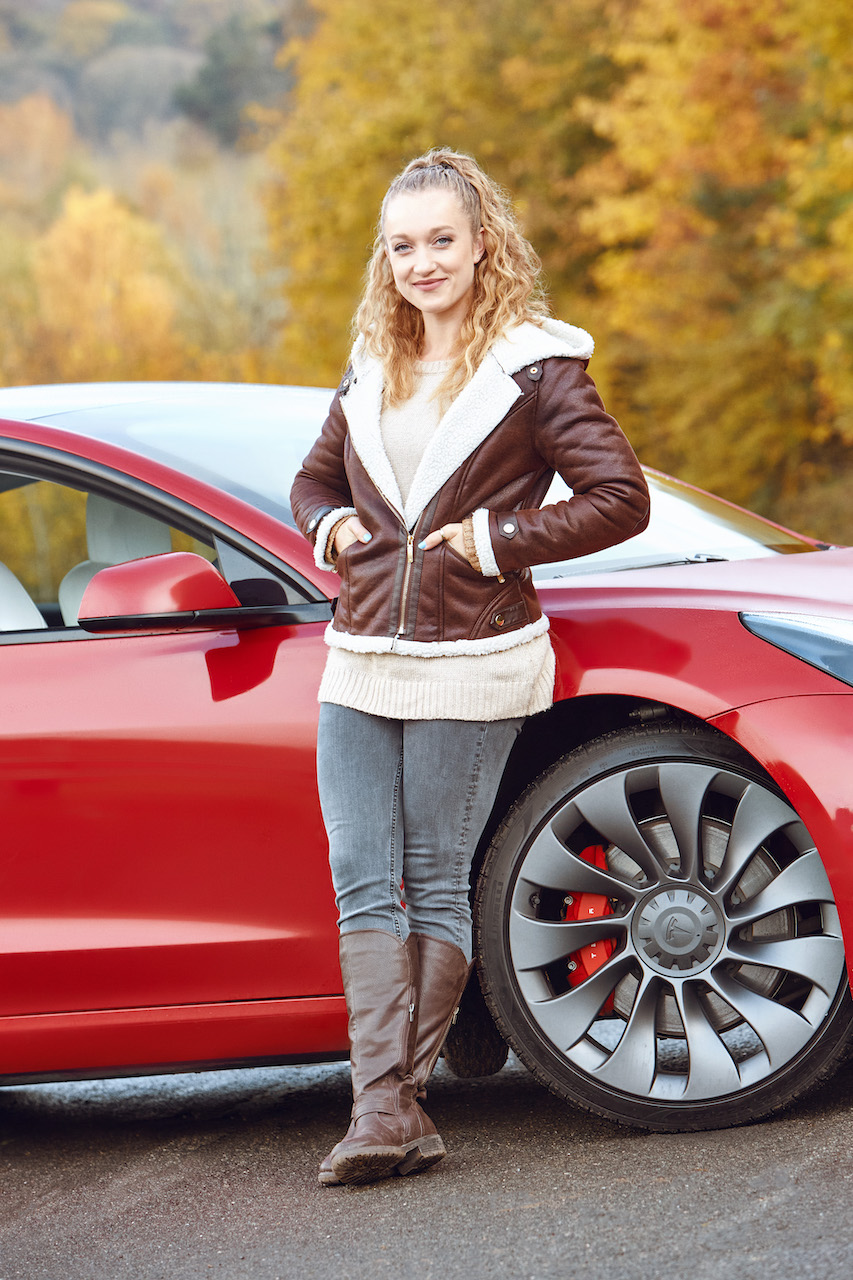 Grace – Personally I prefer a modern car and a classic car versus a modern EV is a completely different driving experience. They both have a place so it is very difficult to compare them. Like with the electric bikes we tested, personally I'm not ready to swap a petrol bike for an electric one. Its just a different experience. There will be a transition period of course and there is a bit of a fear like "oh what are we gonna do???" because we aren't read yet for a full switch over. It will take time.
So the Toyota Mirai… what was it like driving a hydrogen car? Did it feel like the future for the automobile?
Vicki – It actually ran more like a petrol engine car, in terms of when you lift off the throttle, you don't have that massive regeneration braking feel like with an EV. So it runs lore like a petrol car which I enjoyed. It was more like an old Honda Accord sort of driving experience and loved the fact that you could get in it and have 300 miles or so of fuel range. But there's only a dozen of so hydrogen stations dotted around the UK. Which isn't enough really.
Vicki would you drive a Mk1/Mk2 VW Golf GTi EV conversion?
Vicki – I so would!!! But I would do what Jimmy said and take my precious 16v engine and wrap it up and be ready to pop it back in again. I'd love that… I'd think it would be brilliant!
So the big question is, after filming the new series, who is the biggest EV fan in the team?
Vicki/Jason/Jimmy – Grace! Or Rory! There's a bit of a theme though… they are both younger!
Jason – Rory is the only one out of all of us who is really interested in boot space! He also knows all the cubic millimeters! Btw the Ferrari SF90, the interesting thing about the battery is it can charge up in 2 laps of driving around Angelsey. Ok its only 15 miles range but it was still amazing. When it was delivered it had 1/2 miles range left so I just took it out for a drive and it fully recharged itself. It was brilliant and its got some really clever tech!
Vicki – I have a hybrid run around and I absolutely love when it uses its electric mode, as do my kids. So I am definitely embracing it.
Jimmy – Hybrid is where it's at!
Fifth Gear Recharged is currently available to stream on discovery+, and will be available to view on Quest on December 2.