The game changing car that is often credited with gifting 4×4 traction to the masses, the legendary Audi quattro, is celebrating 40 years this year. While it wasn't the first 4×4 car to hit the market, (the Jensen FF with its Ferguson Formula four wheel drive system beat it to market by a good few years… a whole twelve to be exact), it was responsible for turning the rally scene completely on its head. Such was the level of success, the name Quattro is now emblazoned on a whole host of Audi models on the road today.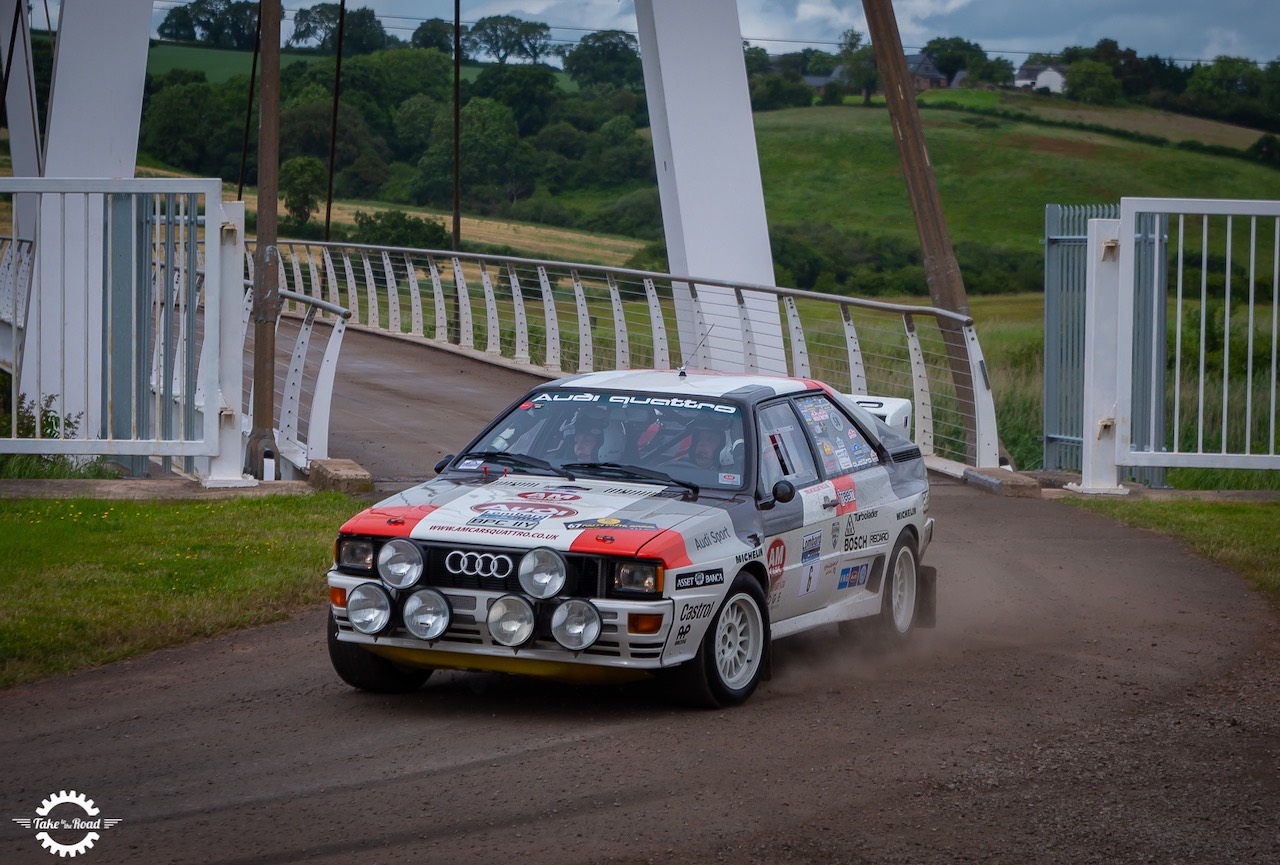 But what makes the original Audi quattro so special? You see it's not exactly a pretty car. It is a boxy two door coupe that looks like it means business. One would have to go back as far as the NSU Prinz Coupe of the 1960s to find an Audi group vehicle designed with an air of elegance and delicacy.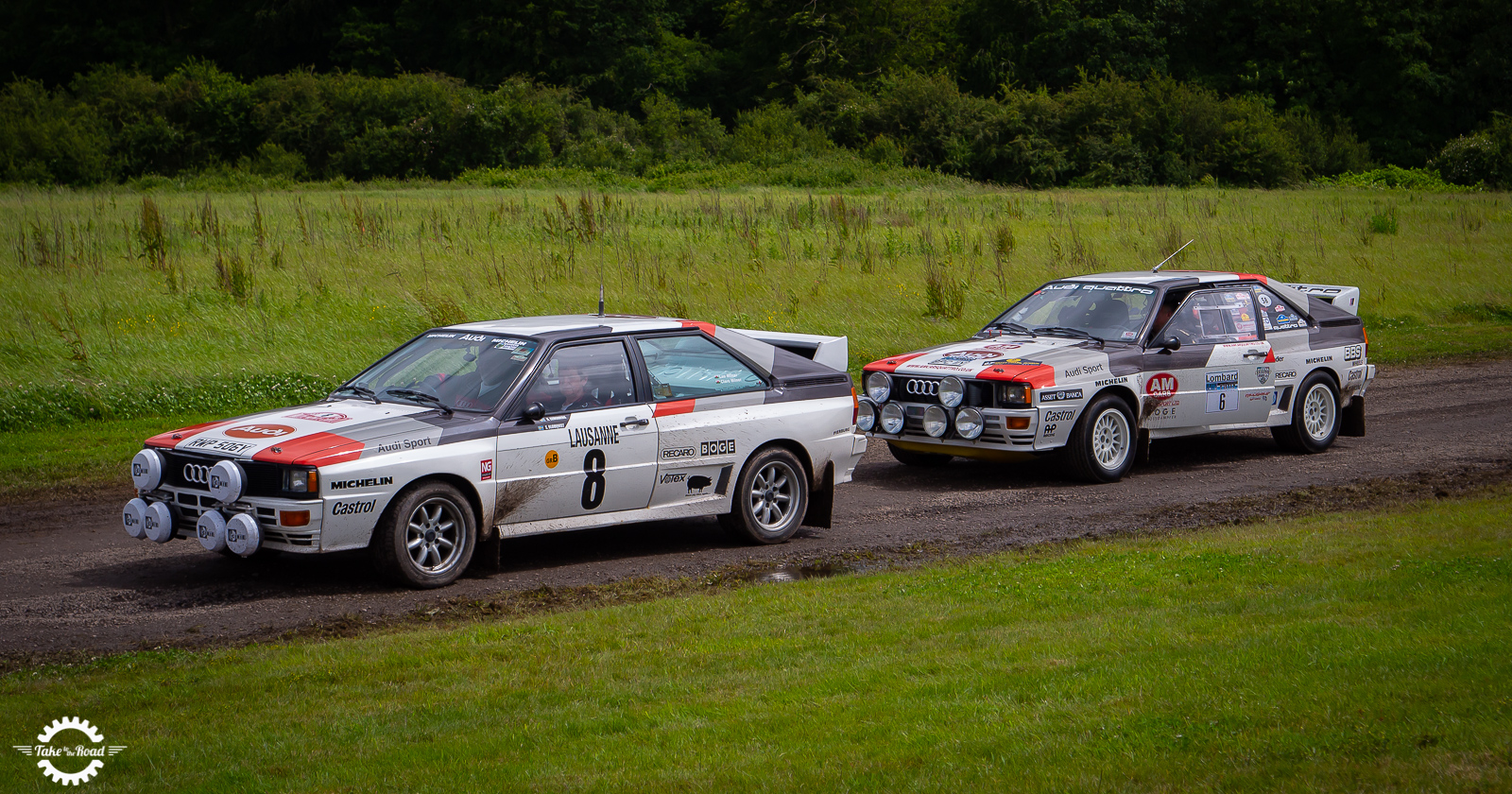 Indeed for many decades the styling of Audi's in the run up to the game changing coupe can be best described as boxy or purposeful even. But they still have a charm that is somewhat alluring. An attraction that is hard to put your finger on, but it is there nonetheless. The Audi 100 Coupe of 1969 was a stand out among these boxy designs and was noted for its simple and clean GT profile. Its 2+2 coupe design was a hint of what was to come with the quattro.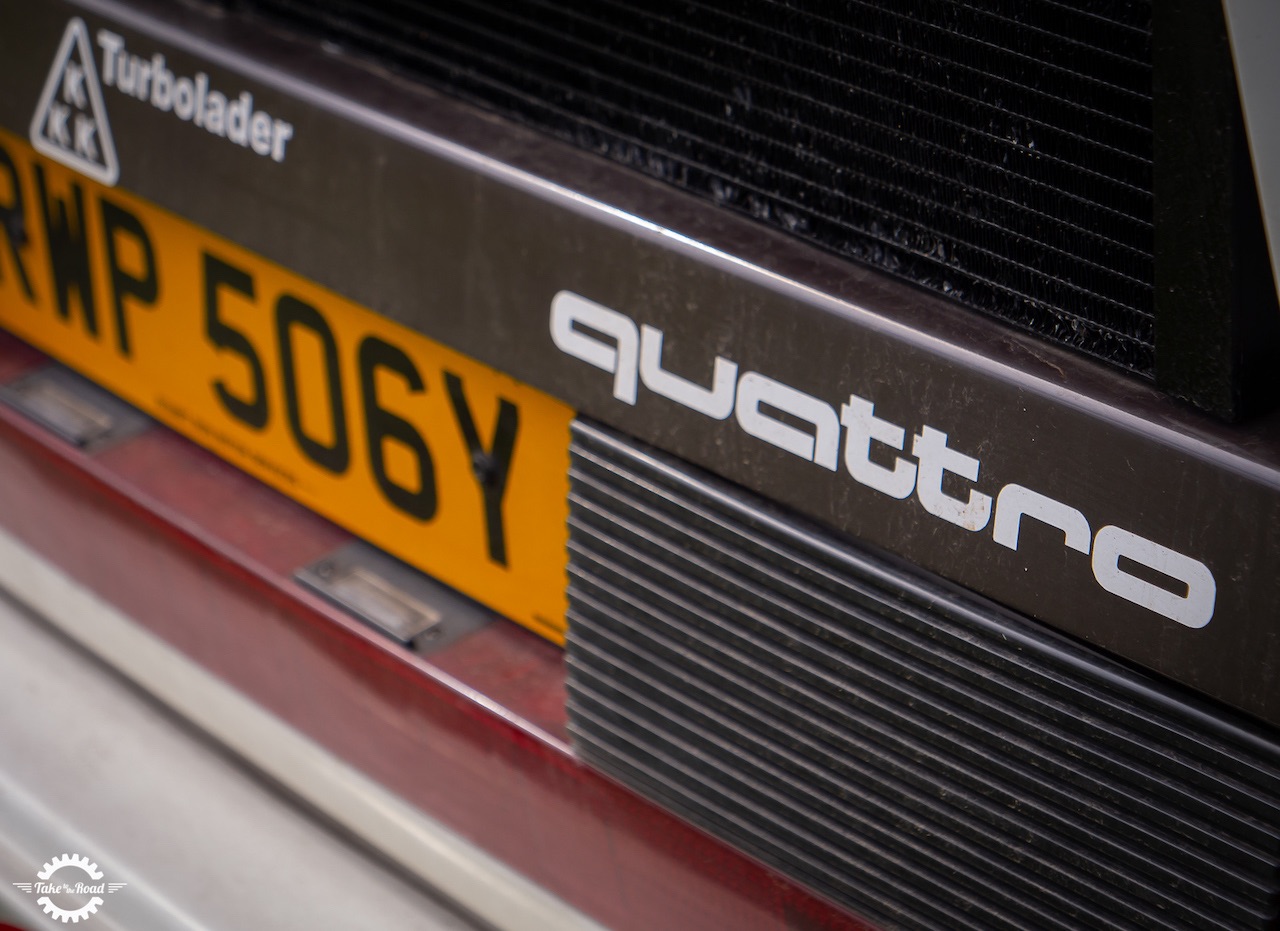 When the Audi quattro (note the model was spelt with a lowercase "q" and not a capital "Q") was launched in 1980, it kick started the decade of the Vorsprung durch Technik design philosophy. The new permanent four wheel drive system, the brainchild of Audi chief chassis engineer Jörg Bensinger, completely transformed the direction of its cars. He came up with the idea of the 4×4 system while testing an Volkswagen Iltis off-roader in Finland in 1977, a VW badged but Audi engineered military vehicle. He pitched his idea to Audi engineering boss Ferdinand Piech and with the backing of management, an Audi 80 four-wheel drive prototype, dubbed the A1, was created. The rest is shall we say history.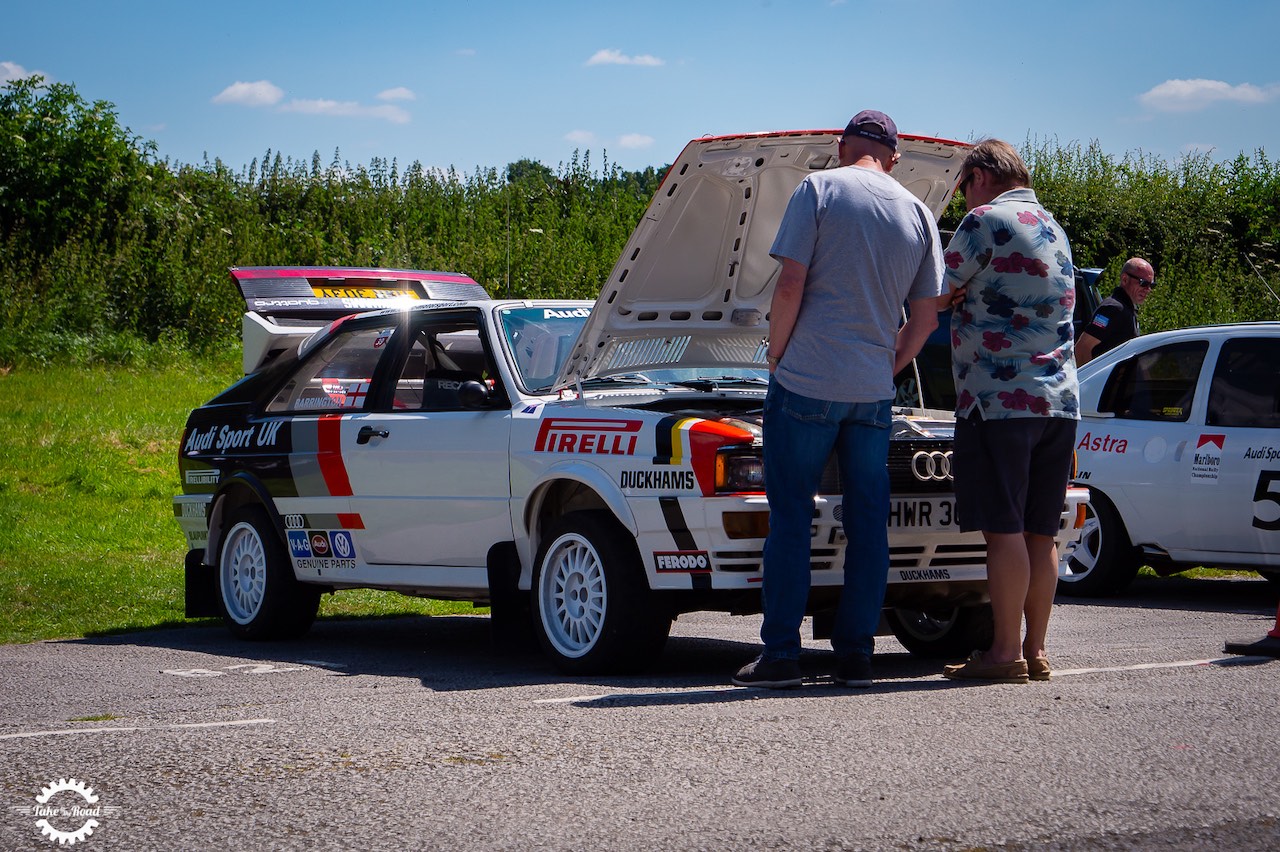 The Audi quattro's fame was guaranteed during its utter dominance of the World Rally scene of the 1980s. With a total of seven wins in 1982 and another seven in 1984 at the hands of rally legends such as Hannu Mikkola, Stig Blomqvist, Mikkola and Walter Röhrl, the quattro's iconic status was sealed and the petrolhead world went crazy for all things quattro. It was both a technological and a marketing coup for Audi, a success that continued to pay dividends decades later.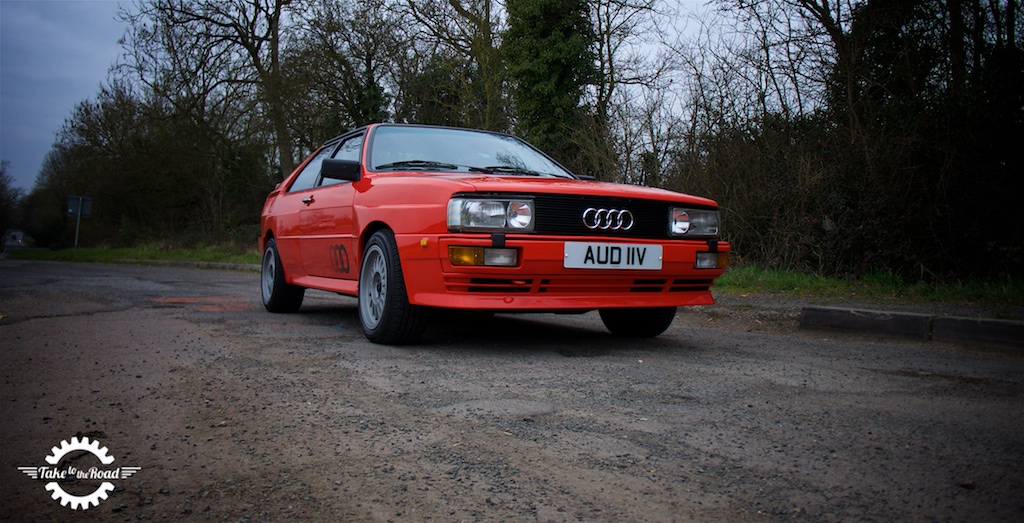 So what is it actually like to drive a genuine road going Audi quattro? I was fortunate enough to spend some time behind the wheel of an UR quattro in 2016. Finished in red it looked exactly like the one used in Life on Mars, the tv show that is credited with blessing the model with bags of extra nostalgia (not that it needed any more to be honest). Ignoring that fame for a moment, the name UR quattro is enough to excite even the most critical petrolhead. And driving this icon did not disappoint. On the road if performed like a modern car with crisp handling, brilliant traction through the corners and a sound from the turbo that meant ones foot remained firmly placed on the throttle.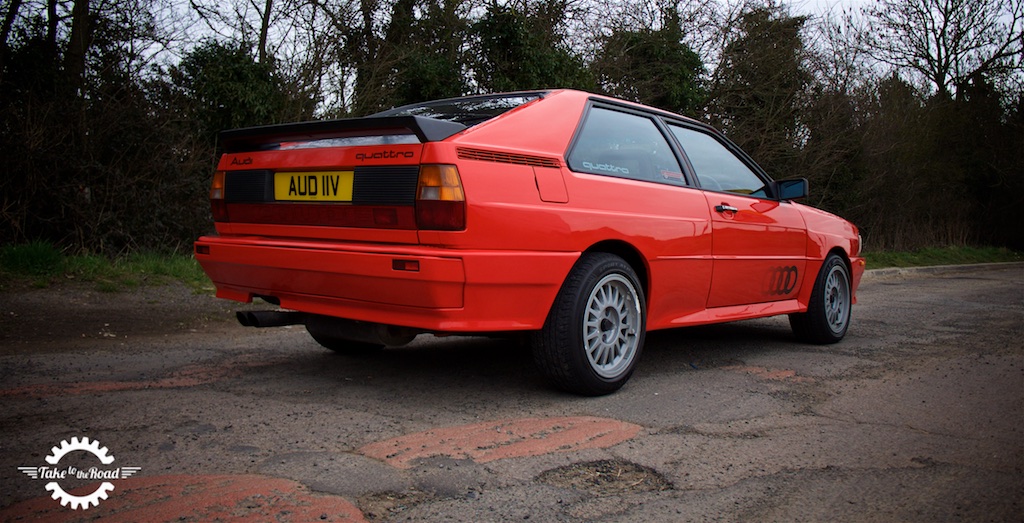 The woosh and whistle noises from the turbo encourage you to drive hard, the balanced and responsive steering give an immense sense of confidence. Basically its fast in and fast out of every corner with no noticeable turbo lag to spoil the fun. And of course there's the 2.1 litre 200BHP five pot engine which is incredibly smooth and has that sound that is so unique. It is bloody good fun actually and is up there with the best driving cars of all time. It was a practical sports car that delivered on its promises and then some.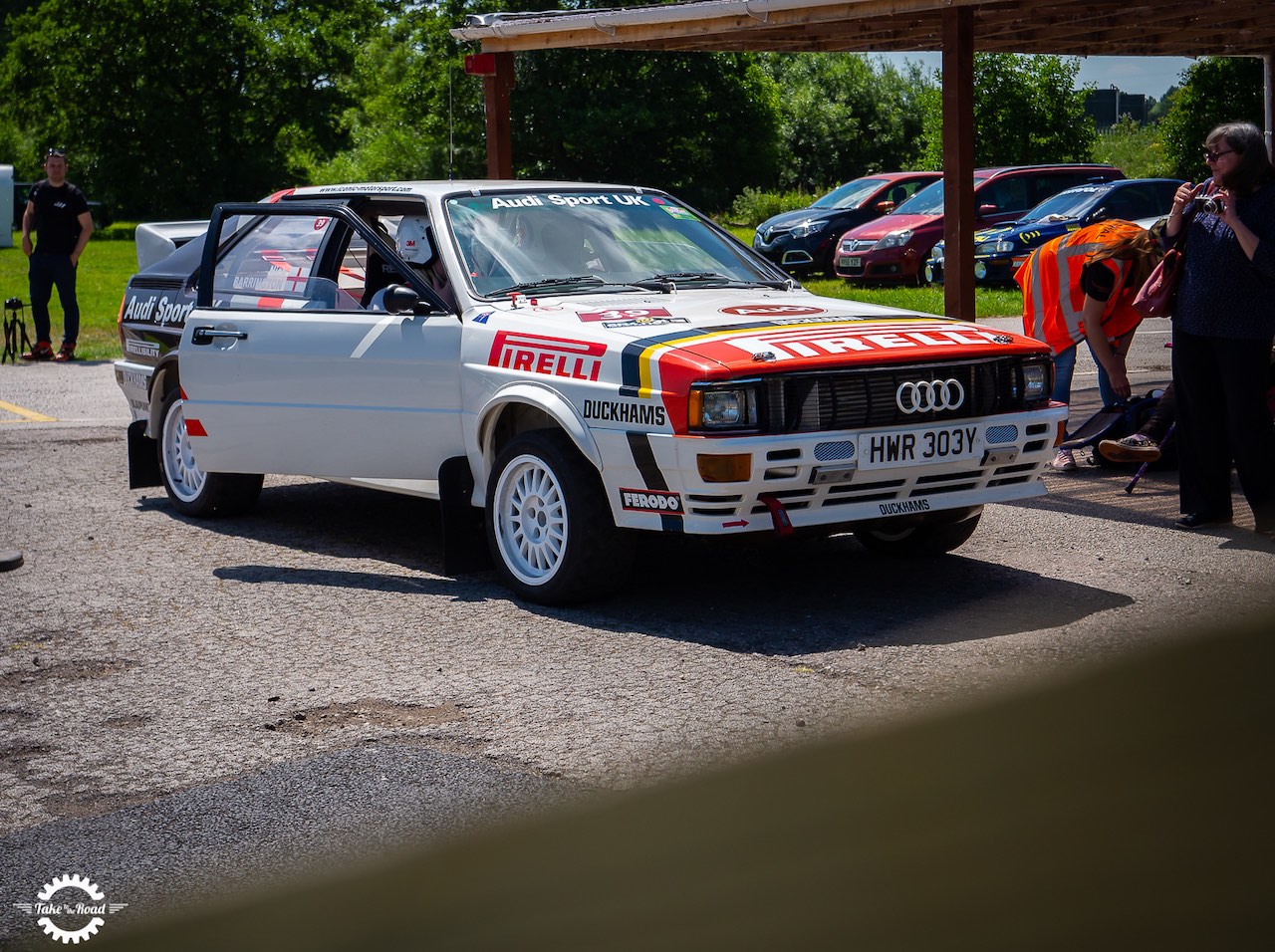 Fast forward to 2018 and I was jumping in the passenger seat of a 1983 Audi quattro Group 4 recreation at Curburough Sprint. This homage to the iconic Duckham's livery rally car of the 1980s was built from scratch by owner Nick Barrington using an UR quattro shell. For me it was like steeping back in time to when I was a kid, watching these monster rally cars fly on the tv screen, as they spat showers of gravel over the crowds of utterly insane rally fans standing just inches from the certain death. Having watched Nick hammer his way around the track all morning I had an idea of what to expect. I wasn't prepared however for the sheer lunacy of this Audi quattro.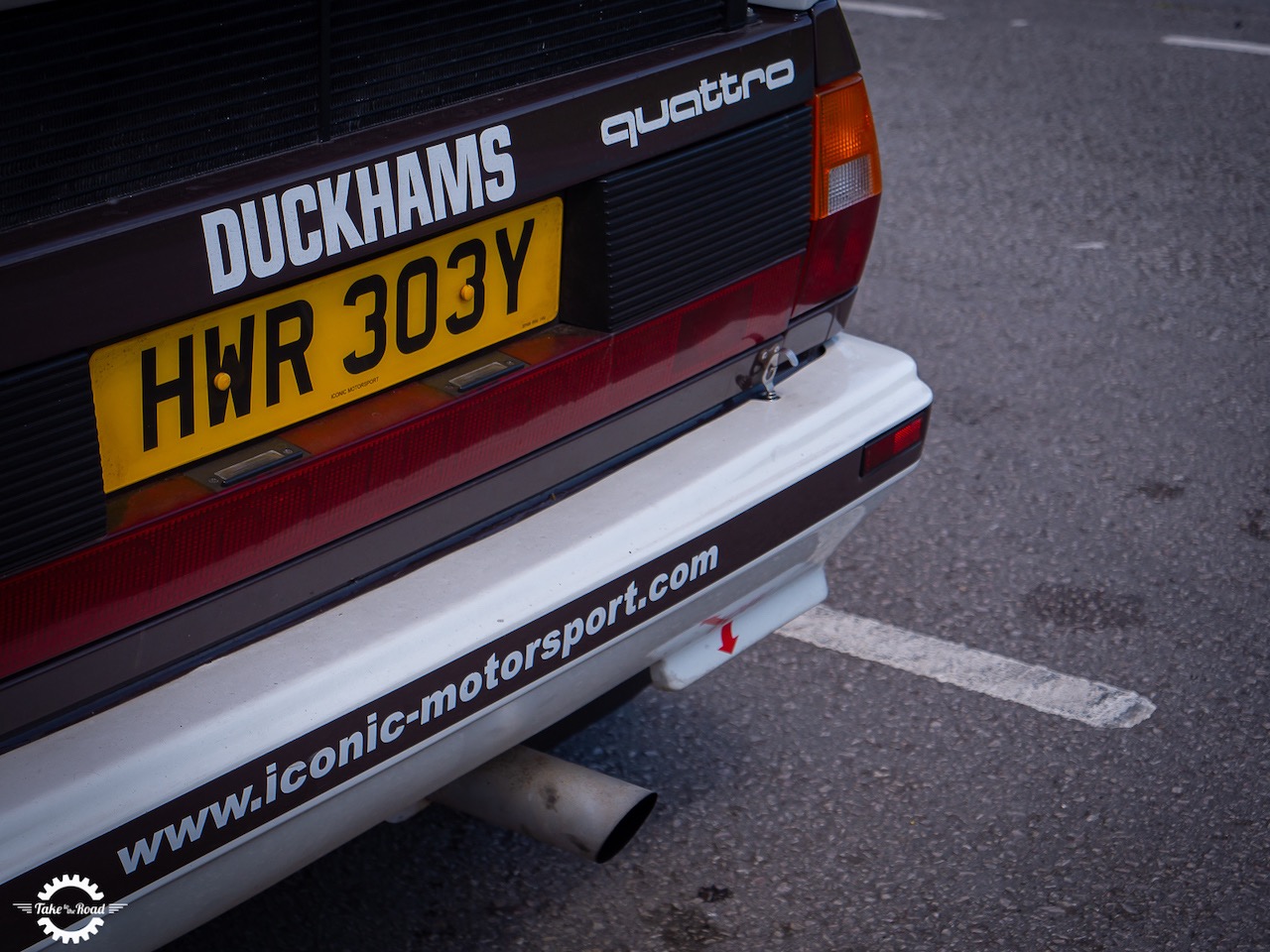 As it launched off the line the four wheel drive system fought to manage the 5 pot's 400BHP. I've never sat in a car before that felt like it was trying to rip itself apart, but that is what it felt like. If you can imagine the Tasmanian Devil from the cartoon, completely out of control but at the same time in control, all whilst teetering on the edge of a cliff… it kind of goes some ways to try to explain what it feels like to sit in one of these beasts at speed. To put it simply it is eye ball watering acceleration, coupled with braking and cornering that makes you wish you had a G-Force gauge, just to see what amount was being generated. And then there was the noise… outside the car, trackside spectators enjoyed the turbo and the roar of the engine… inside the car there was no turbo sound at all that I could hear! It was replaced by engine and the clanging of stones on the underside, plus the mechanical clunking from the quattro system as it worked hard to displace all of that raw power. It was hilarious and terrifying all at the same time. At one point, as Nick flung the beast around the track, he casually dropped that his car was de-tuned and could run at 600BHP if he wanted it too. I just had to laugh… manically! To get a feel for what it was actually like, you can watch the video here.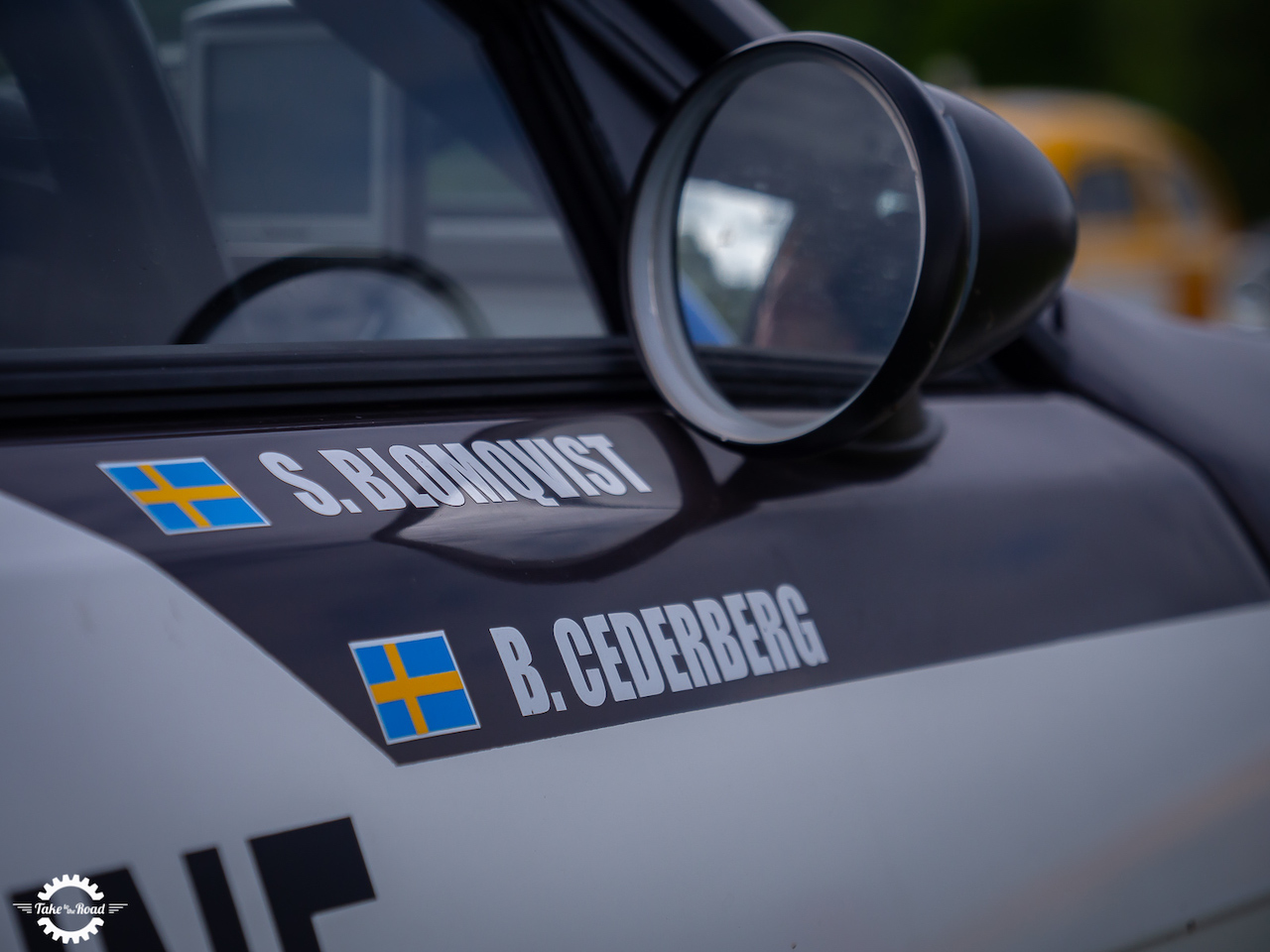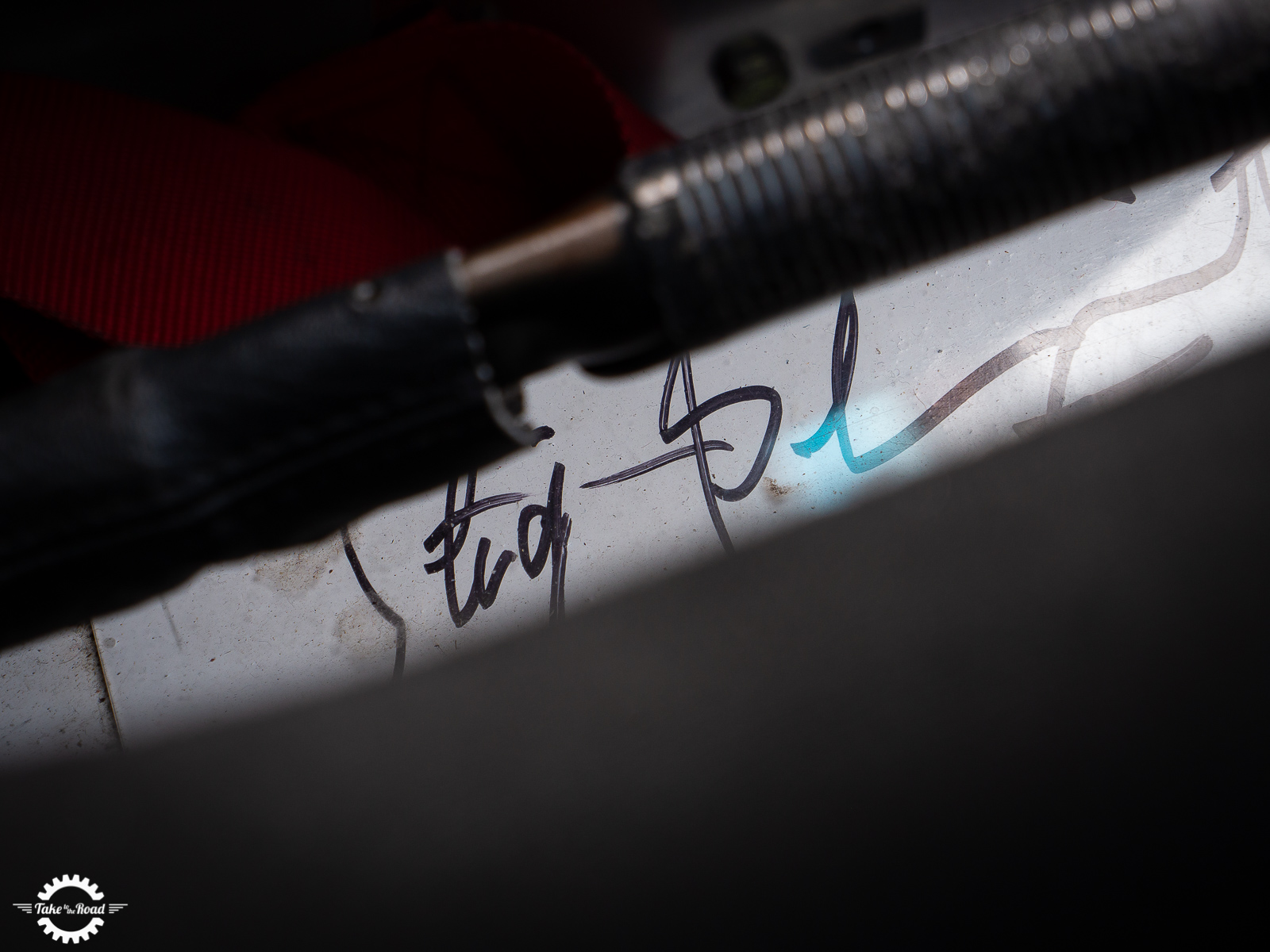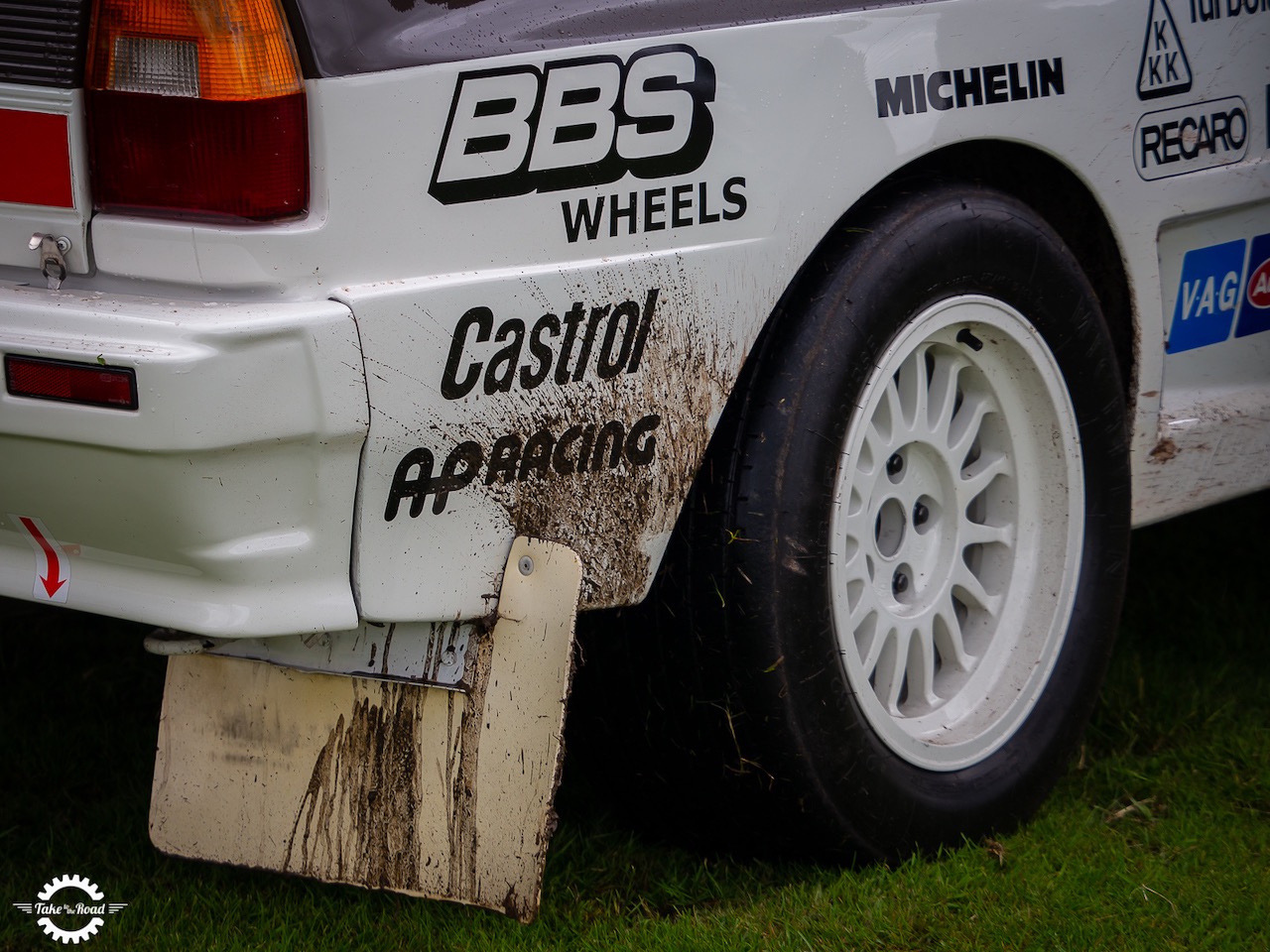 You see it is this image of a barely contained, caged wild animal that makes the quattro so appealing. As mad as a box of frogs also springs to mind. The road going UR Quattro is of course a much tamer beast but it can still get you into trouble. Then there's the 306BHP Audi Sport quattro which took road going turbo crazy to a whole new level. And if that wasn't enough the 600BHP Sport Quattro S1 E2 and the 700BHP Sport Quattro RS 002 promised to conquer all before them on the World Rally stage. But sadly the cancellation of the Group B rally in 1986 brought it all to an abrupt close. However it was Jörg Bensinger's idea, which was embraced by Ferdinand Piech, which set Audi on it's path to rally glory. It is a legacy that lives on to this very day.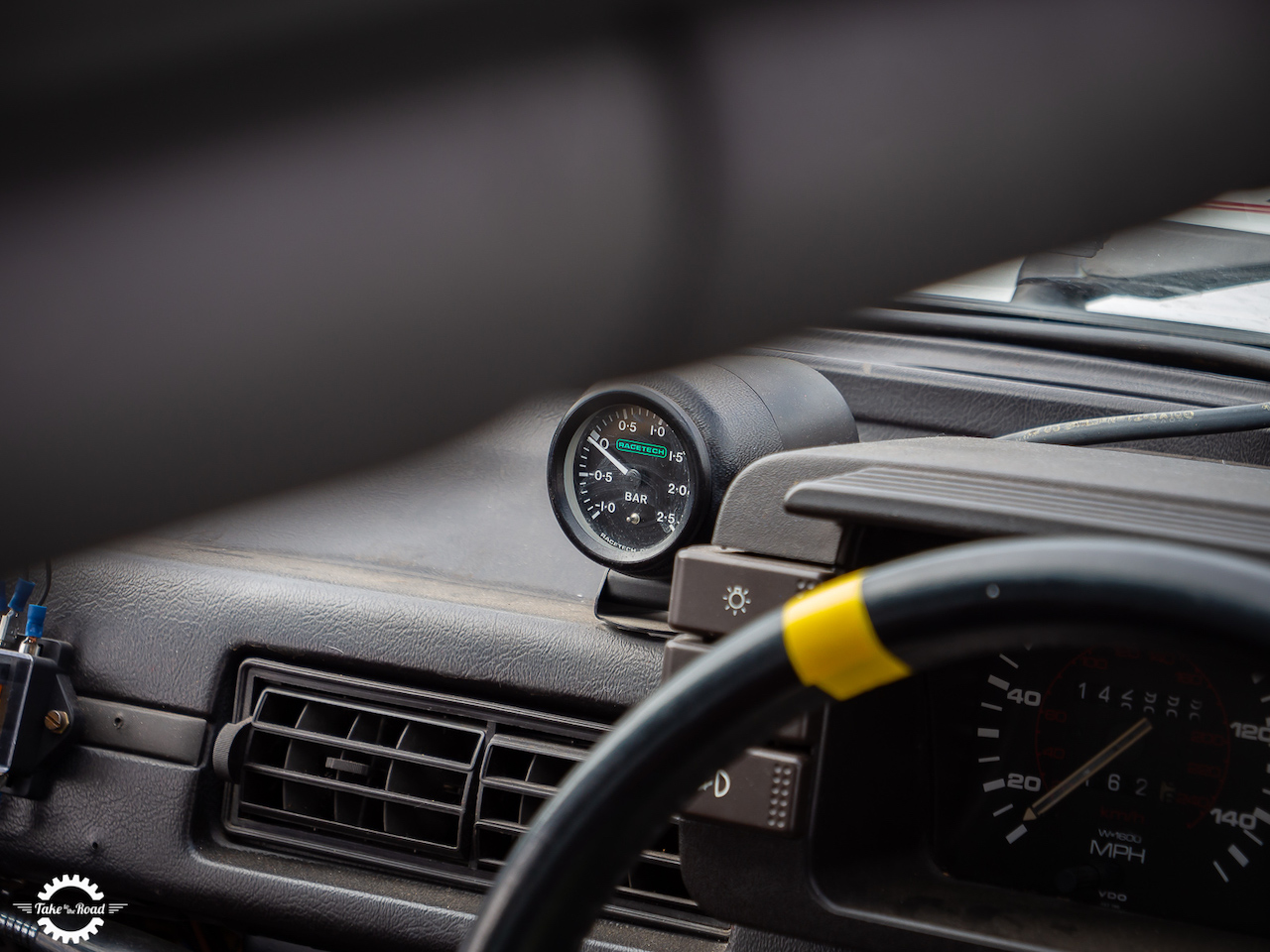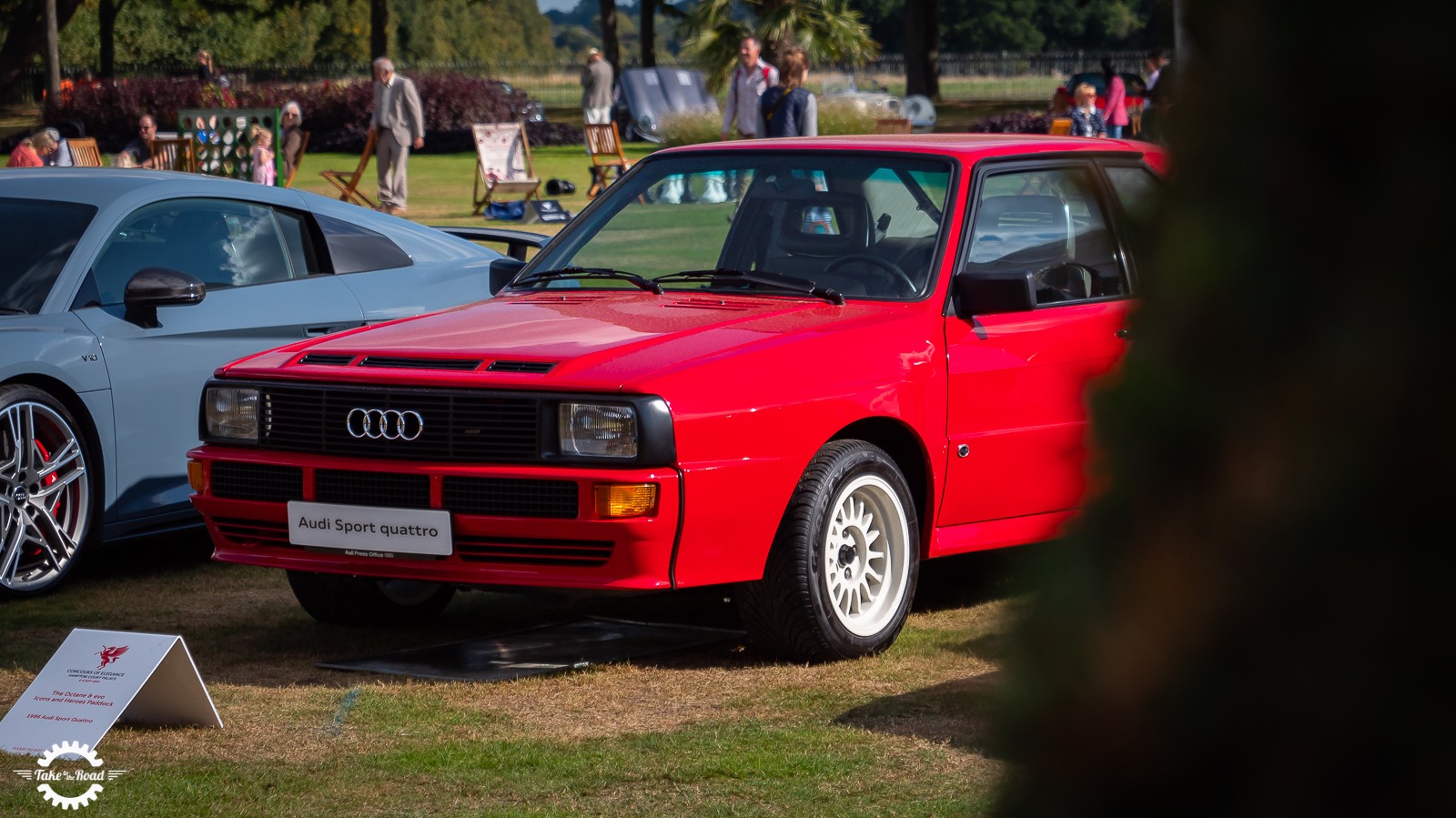 The Audi quattro may not be pretty to look at but its track record, both on the road and on the rally stage speaks for itself. It is a muscular brute that is an engineering tour de force. It is purposeful, boxy, mean and angry which all makes it terribly masculine (in a good way), a design philosophy that carries through to modern day Audi's. It is an adrenaline rush on wheels and the poster car for generations of petrolheads. It is all of these characteristics and that great name that make the Audi quattro so so special.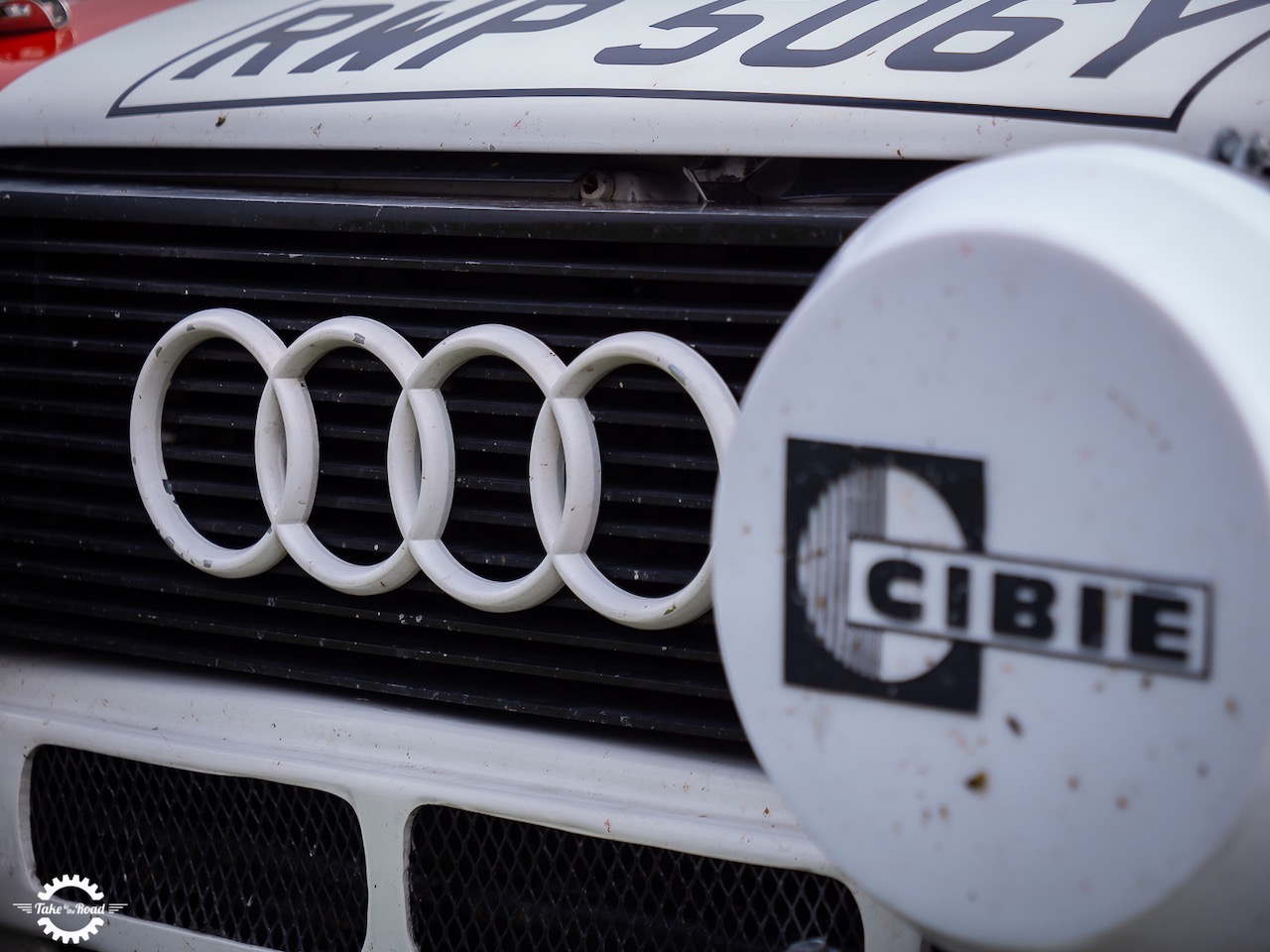 Audi 100 Avant quattro Duo inspires Audi's new Plug-In Hybrids