Many old cars have rich histories and plenty of stories to tell but few more poignant than the Frazer Nash entered into next spring's Celtic Challenge – during the event it will be returning to the scene of its fatal racing accident dating back to the infamous RAC Tourist Trophy of 1951.
Rally the Globe's demanding five-day Celtic Challenge (21-26 April) driving adventure starts in England and runs through Wales, the Republic of Ireland and Northern Ireland en route to a finish in Scotland. The challenging route includes a visit to the fearsome Dundrod street circuit, in County Antrim where the legendary TT was held between 1950 and 1955.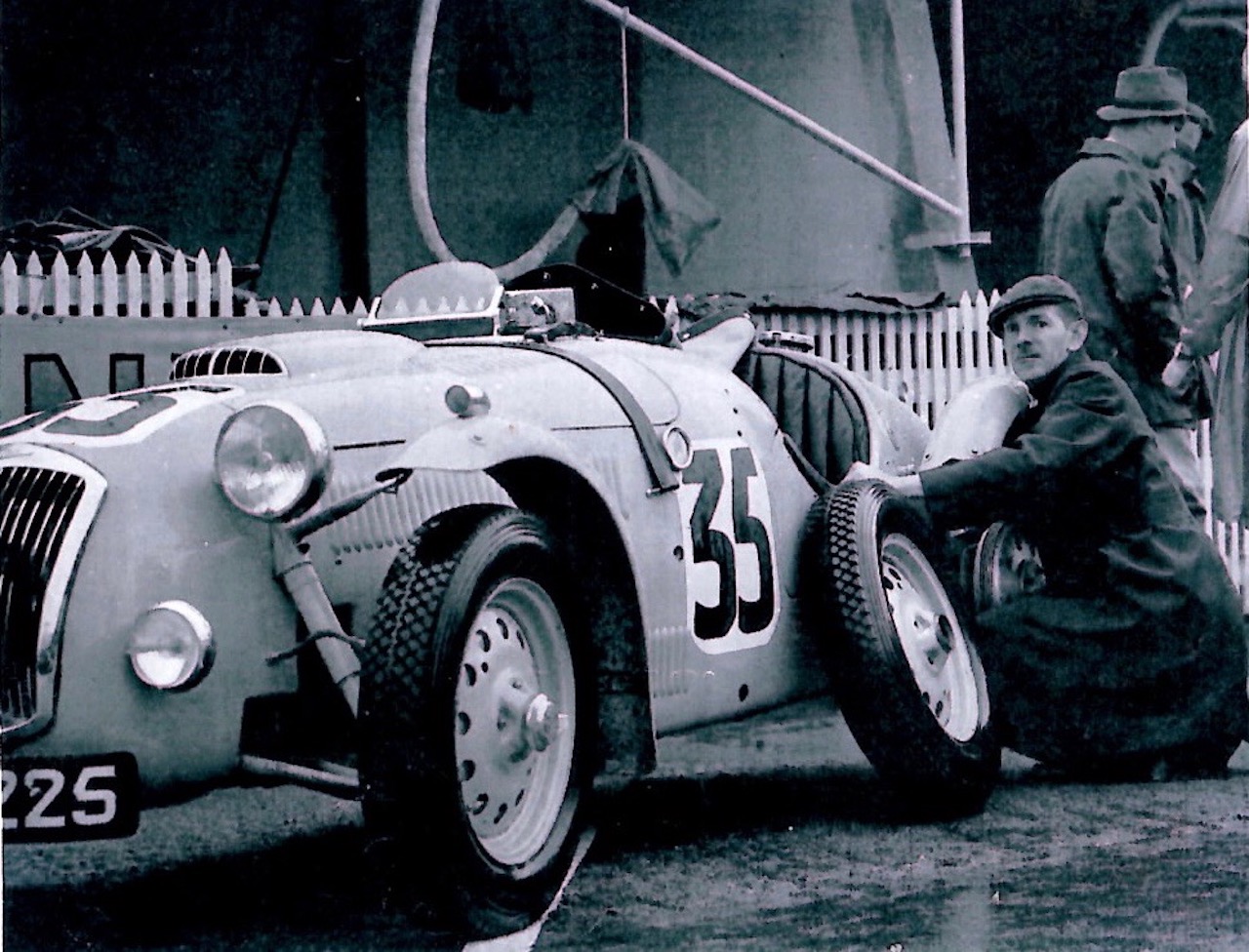 The combination of narrow lanes and high speeds produced some spectacular racing – and three famous Stirling Moss victories – but were not without danger, and Britain's most celebrated sportscar race was switched to Goodwood on grounds of safety after three fatalities during the 1955 race.
Those were not Dundrod's first casualties either – four years earlier popular Surrey publican Eric Winterbottom succumbed after crashing on the opening lap of the 1951 TT.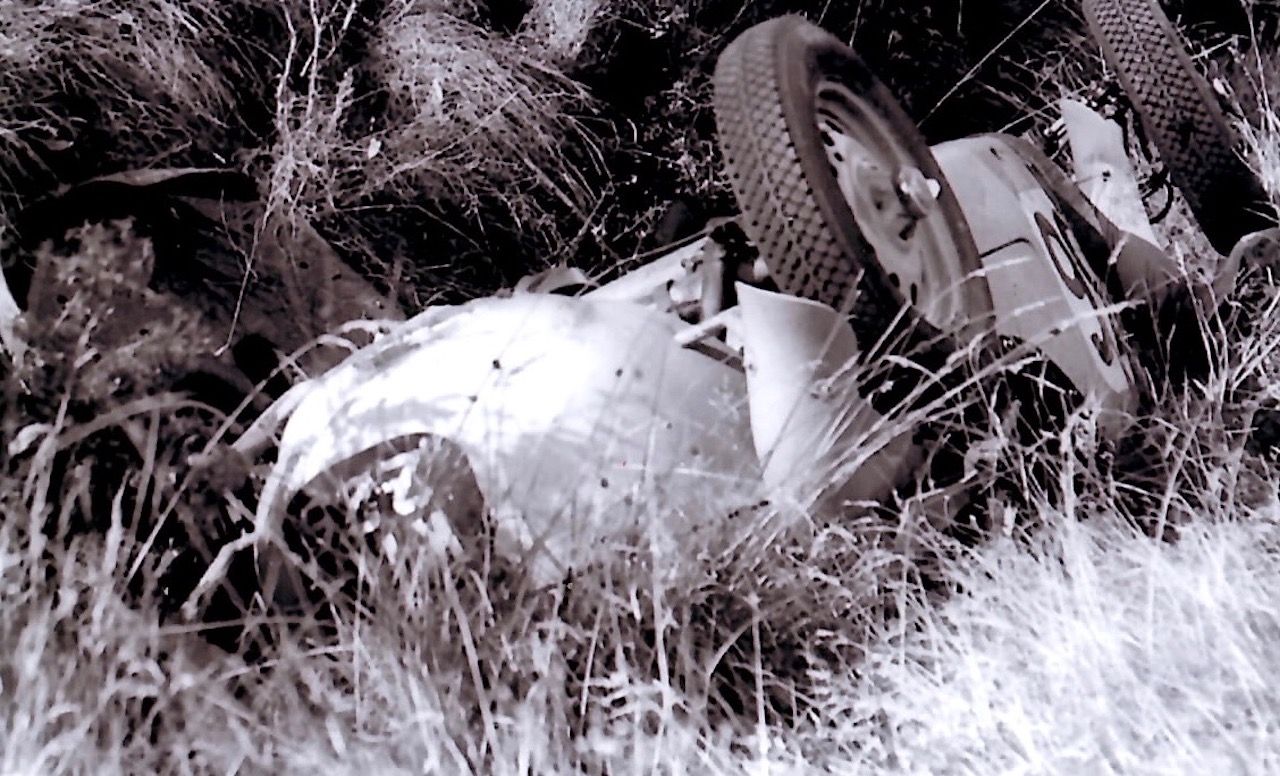 Now, nearly 70 years on, the pale green Frazer Nash in which Winterbottom lost his life is returning to Dundrod – its current owner Noelle Dunkerley, together with co-driver and close friend Paul Flett, having joined those contesting the inaugural Celtic Challenge.
"It's the first time I've entered one of these wonderful events and didn't at first realise the significance of the route," admitted Noelle who inherited the car from her father Alan Dunkerley. "The fact we are actually going to Dundrod will obviously make it quite emotional. We are planning to place a laurel wreath at Wheeler's Corner in memory of Eric who had so much history with the car in the early fifties before he tragically lost his life far too early at just 42 years old."
Now affectionately known as 'Kermit' – so named by Noelle's daughter Claire on account of its distinctive green bodywork – the Frazer Nash has indeed quite a history to retell. Earlier in 1951, Winterbottom had raced it at Le Mans finishing a fine 14th overall and second in class. He clearly loved driving the car as he then set off, with suitcases on the rack, to the South of France for the Alpine Rally where a faultless performance earned a coveted Coupe des Alpes award for him and owner/co-driver George Duff.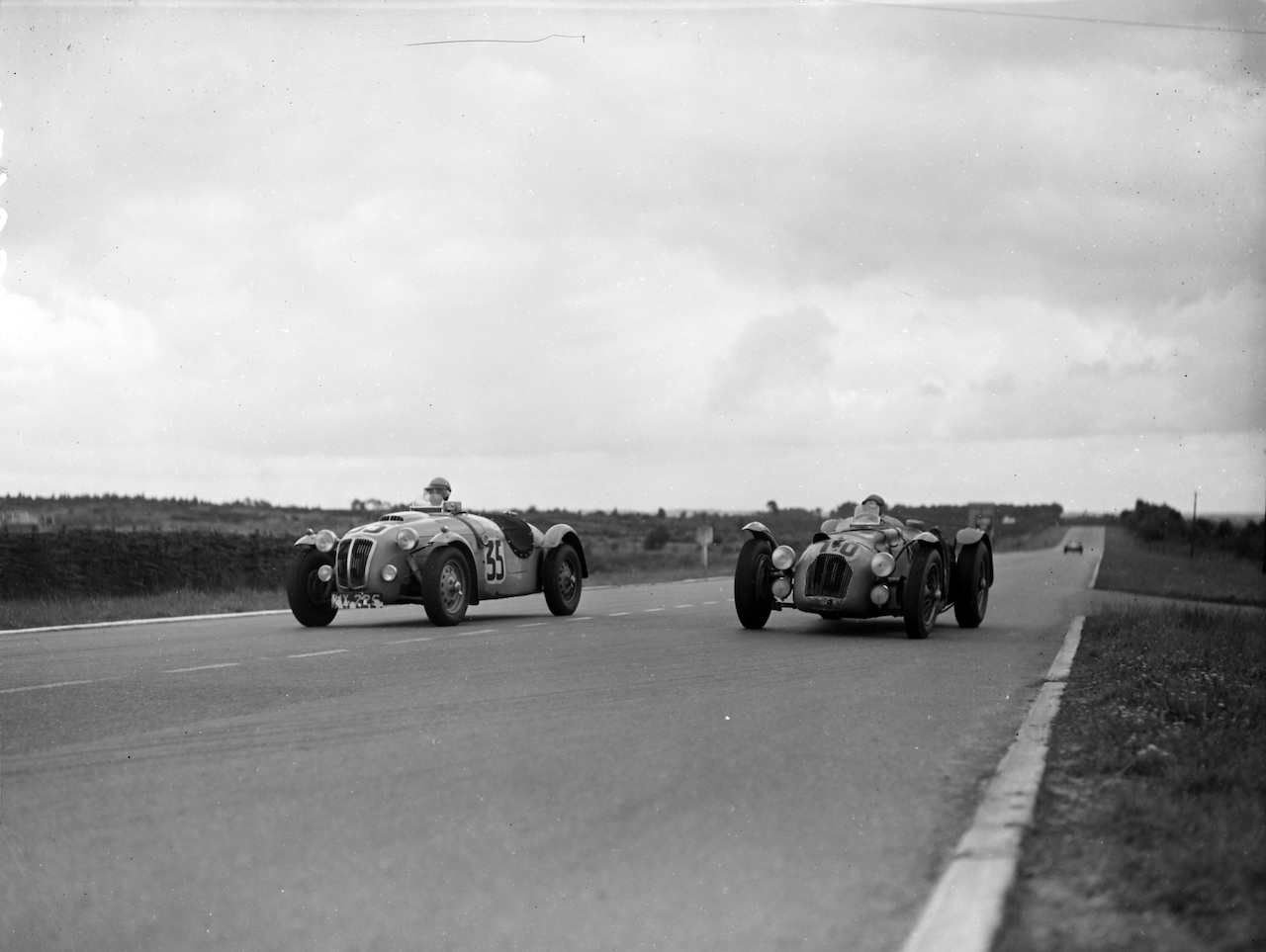 After its Dundrod crash the car was rebuilt by Duff with whom Winterbottom had been sharing the driving duties at the fateful TT and continued to race at circuits such as Goodwood and Silverstone throughout the fifties and sixties. The car was then purchased by Frazer Nash enthusiast Alan Dunkerley (photo third row below left) in 1996 and passed onto his daughter Noelle on his death in 2007.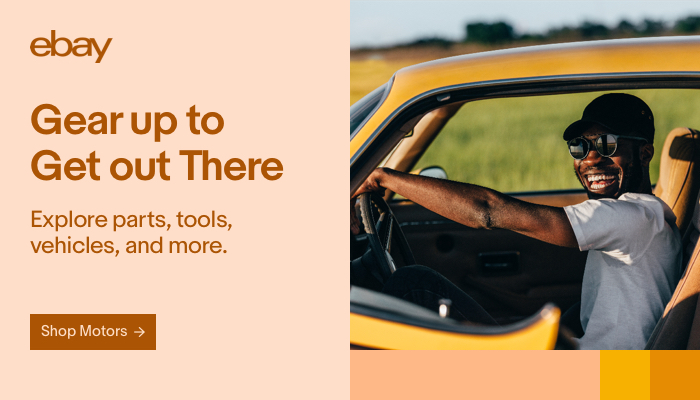 "It was blue when my dad first got the car but he found the original colour underneath and had it restored to a similar pale green to the one it had in period," explained Noelle. "More recently I've started doing some more homework on the car, and also into Eric Winterbottom. It turns out he was born in Flixton in the North West where I'm from. Later in life he must have headed south to run the Albert Hotel in Kingston, a well-known haunt for the hot-bed of enthusiastic racer drivers in the area. I'd love to find out more both about him and, of course, Kermit."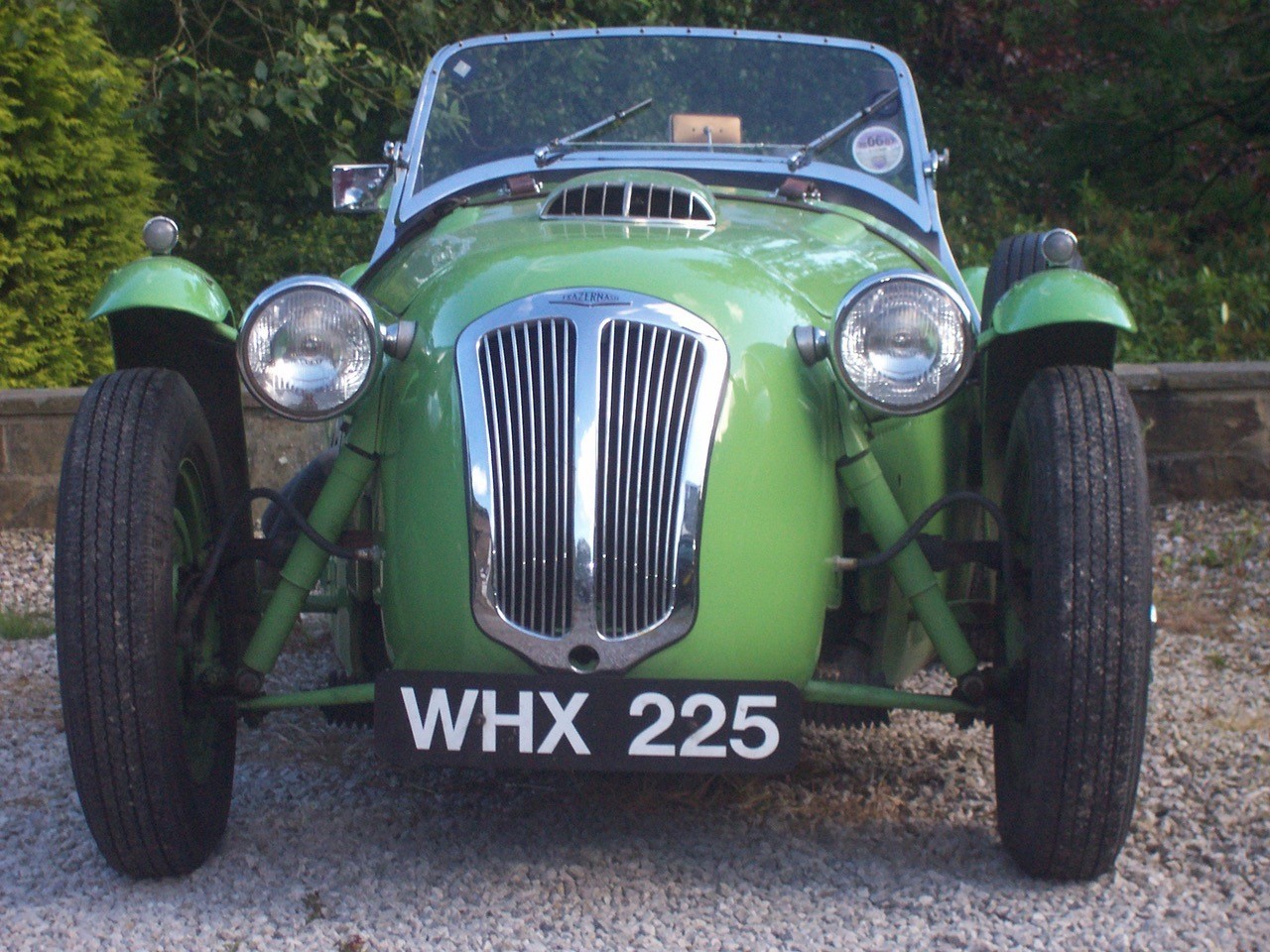 As well as a visit to Dundrod, the 2020 Celtic Challenge also includes a visit to another of Northern Ireland's fabled early RAC TT road courses – Ards, situated between Comber and Newtownards, where the illustrious race was staged nine times from 1928 to 1936. It attracted huge crowds numbering close to 500,000, all marvelling at the high-speed exploits of the era's greatest drivers including double-winner Tazio Nuvolari, Rudolf Carraciola, Kaye Don and Freddie Dixon.
Combining a number of competitive tests with some great driving roads and lashings of legendary Gaelic hospitality, the meticulously crafted five-day Celtic Challenge starts from the Carden Park spa hotel outside Chester. The opening sections are then set in the stunning scenery of north Wales including tests around the iconic Great Orme peninsula and at the popular Anglesey circuit.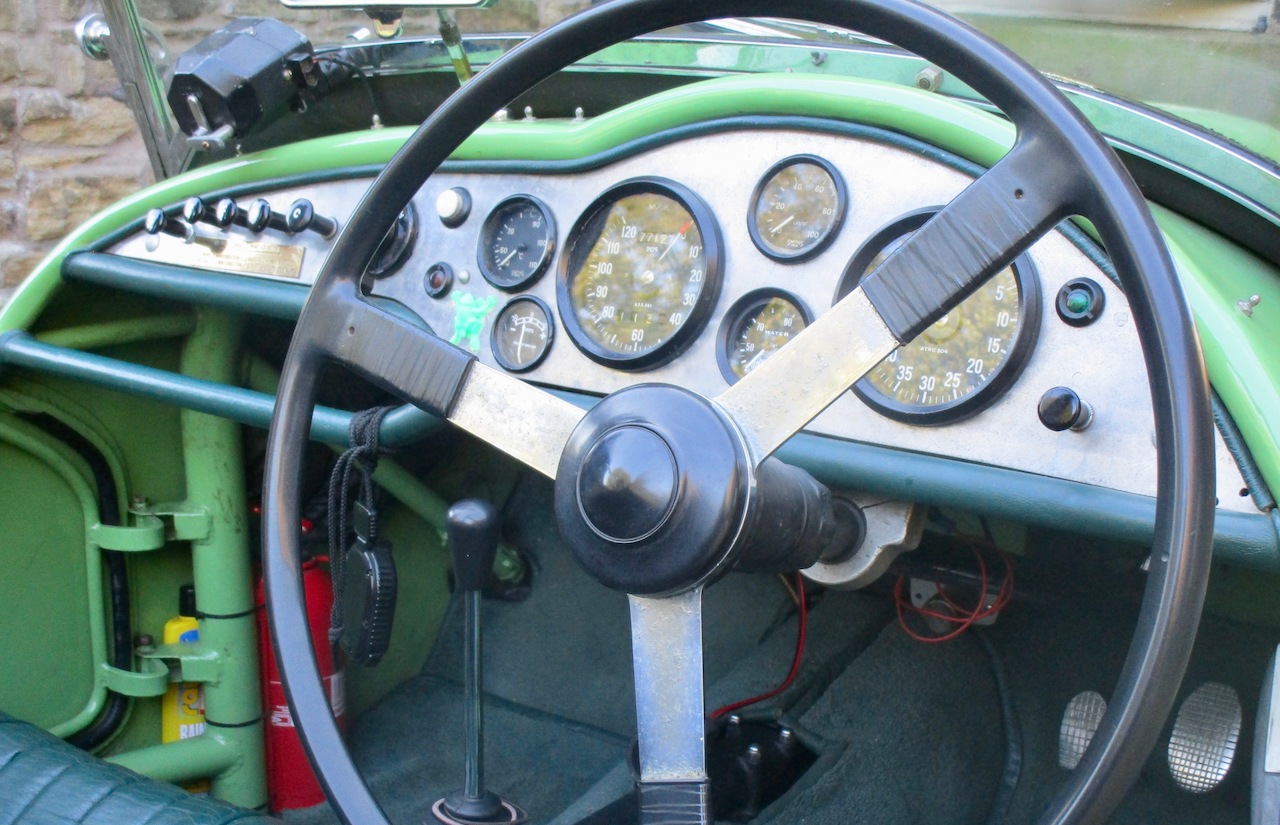 On top of visits to both Ards and Dundrod, the Irish excursion features an overnight halt in the historic Titanic Quarter of Belfast. For TV buffs, there's also the chance to savour Game of Thrones landscapes and landmarks.
Having re-crossed the Irish Sea to Scotland, participants visit Turnberry and a final morning tackling more competitive tests and experiencing the magnificent highways through the Southern Uplands, before a fitting finale in the celebrated golfing town of St Andrews.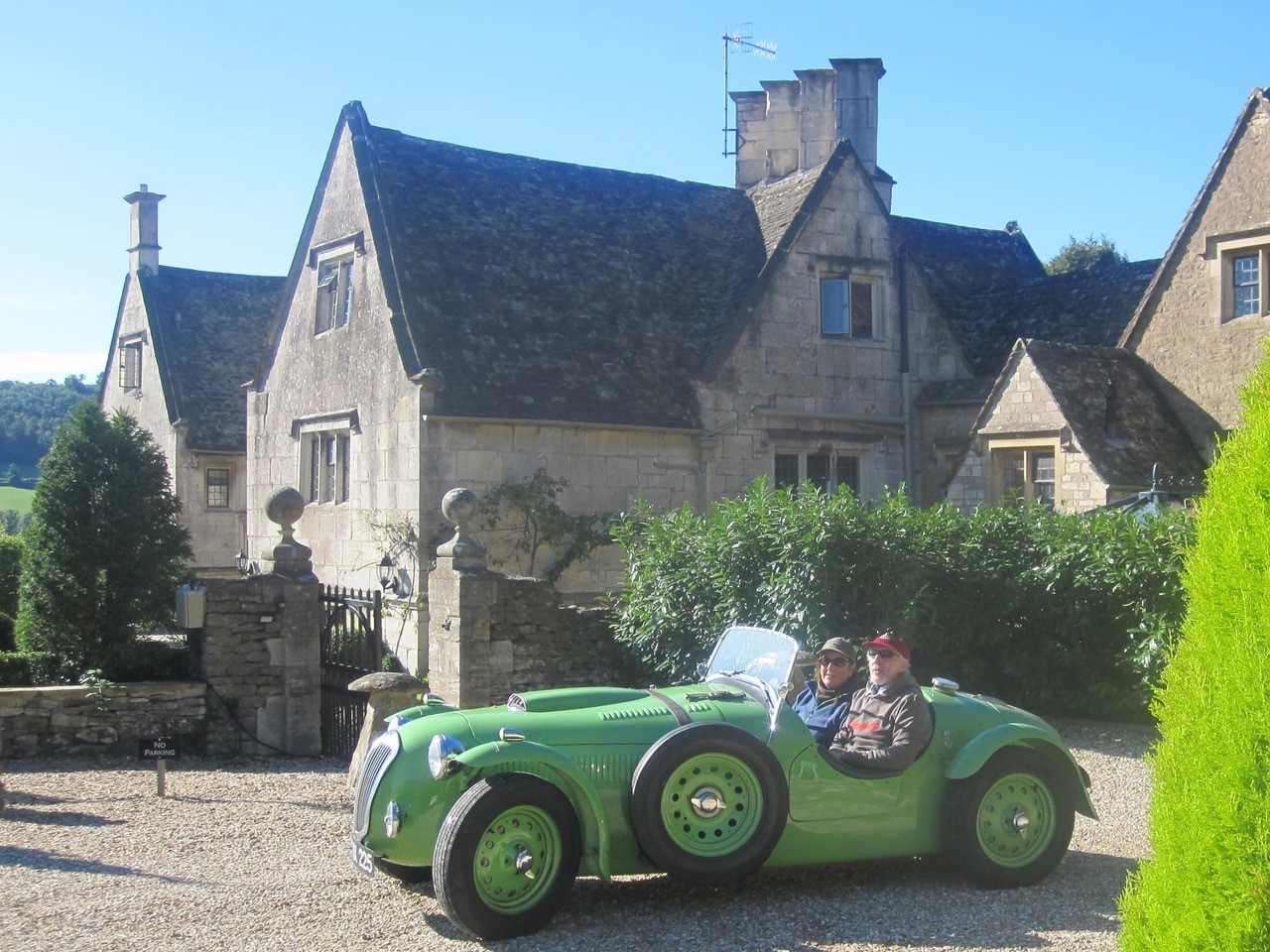 It promises to be a truly memorable driving adventure for all those entering – but even more so for Noelle Dunkerley and her extraordinarily significant 1951 Frazer Nash 'Kermit'.
Full day-by-day details of the Celtic Challenge are available on the www.rallytheglobe.com website. Entry is open to all abilities driving either vintage or post-vintage cars built before the end of 1969.