eBay has unveiled the three classic restoration projects that will take part in the highly anticipated eBay Car Challenge 2017. Following a successful inaugural year in 2016, the online marketplace reveals that this year the challenge will feature a 1967 Alfa Romeo Duetto, a 1974 VW Camper Van and 1964 Series 2a Land Rover. All three vehicles will be transformed over the next three months using parts and accessories from eBay.
With nearly two thousand entries, competition was fierce, demonstrating that the UK really is a nation of budding amateur restorers. Entries came from across the country, including father and son teams, retirees wanting to breathe life into a family heirloom, engaged couples hoping to restore a classic to use as their wedding car and students eager to take on their first ever restoration project.
Each of the three lucky restorers will now receive a budget of £4,000 and a deadline of the 10th July to make their restoration dreams become reality, with eBay tracking their journeys along the way.
eBay Car Challenge Restorer 1 – Meet Alex and his 1967 Alfa Romeo Duetto:
The rarest of the three cars, Alex Morris' 1967 Alfa Romeo Duetto has only had one other previous owner. As a child, Alex was always gripped by rare cars but developed a true love of Alfa Romeo's as soon as he could drive – appreciating their 'under-stated style'.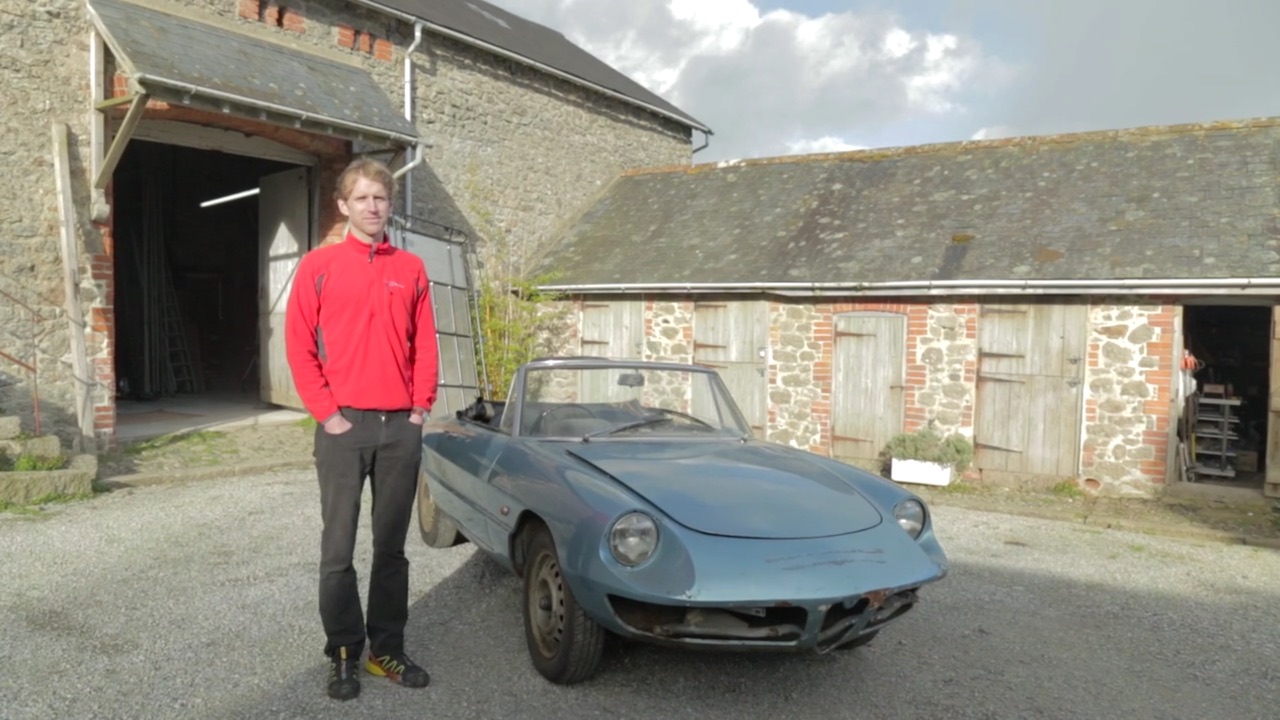 The restoration will be the first full project Alex has undertaken and describes it as his 'baptism of fire'. With the engine needing a full repair, and new upholstery, a nose replacement and a full strip and repaint required, the task ahead is a daunting one. But with youth and enthusiasm on his side, Alex is confident he'll be bringing a bit of 'Italian chic' to the Dartmoor roads come July. (To see what Alex's Alfa Romeo Spider might look like check out Take to the Road's 1969 Alfa Romeo Duetto Spider feature film).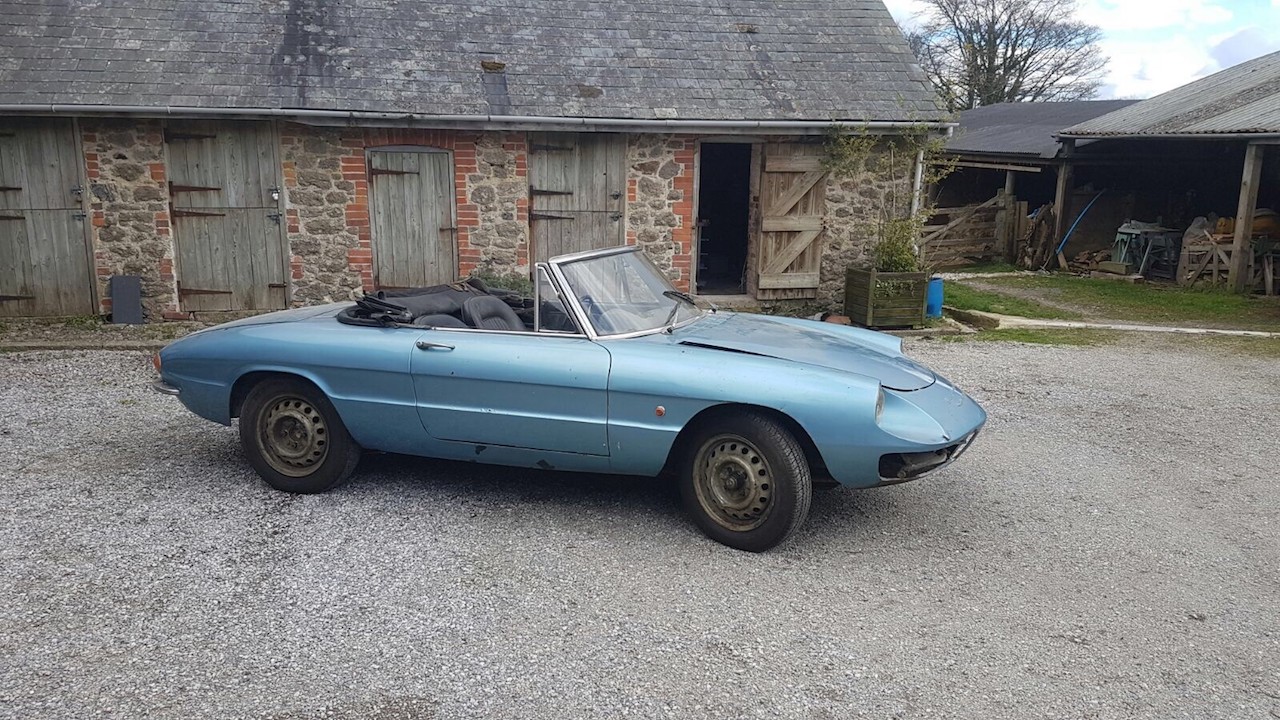 eBay Car Challenge Restorer 2 – Meet Carl and 1974 VW shorty camper van 'Daisy D':
Our second restorer is on a mission to merge the old with the new. Carl Pickard is obsessed with finding authentic items and plans to add a contemporary twist to a classic 1974 VW shorty camper van.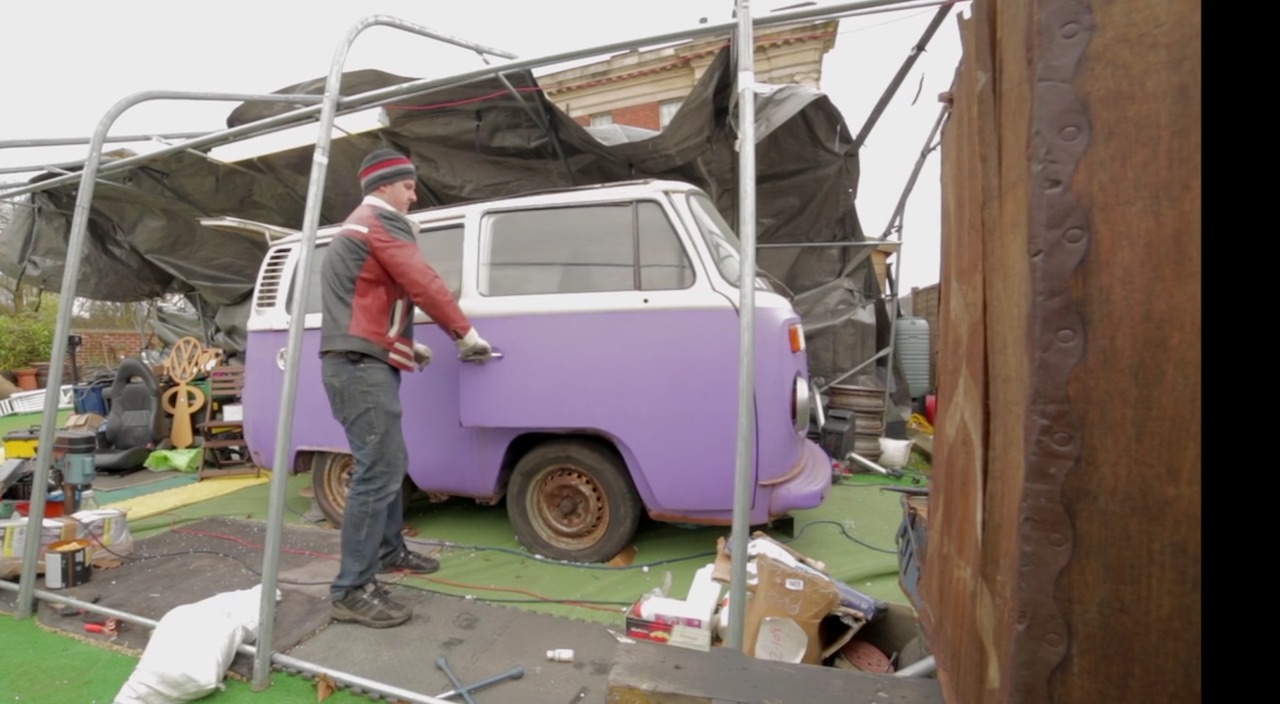 He's planning to install a Subaru engine which he claims is more fuel efficient and reliable than the original, do a complete new wiring job, and put a large speaker system in the back 'to wake the dead'. He's always on the hunt for design classics and Daisy D is his latest passion which he'll tackle in his unique workshop space – a converted old car park in the middle of Southampton.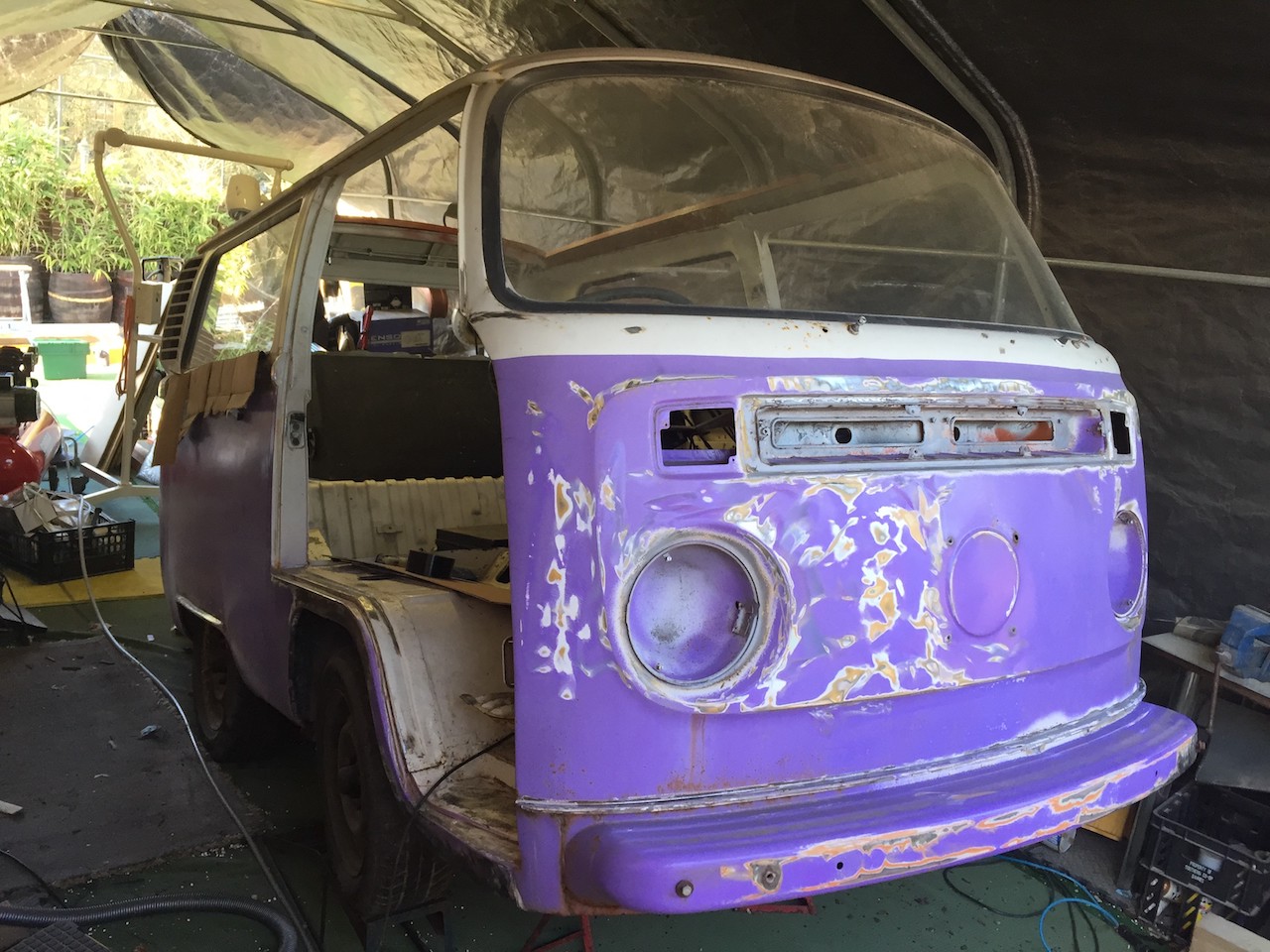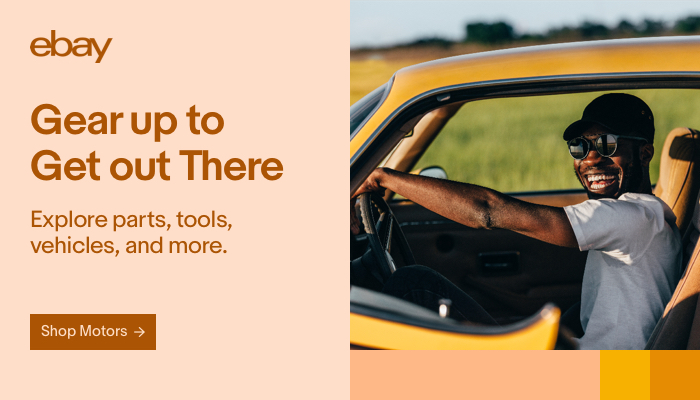 eBay Car Challenge Restorer 3 – Meet Dan and his 1964 Series 2a Land Rover 'Bertha':
Finally we meet Dan Goude and his 1964 ex-military Series 2a Land Rover 'Bertha' which he bought at the tender age of 18 as his first car. Following a number of setbacks and false starts over the years, the Landy sat unused in his garage for over 20 years. The plan was to dust her off in time for Dan's 40th last year, but alas the party excitement was too much for Bertha and a blown head-gasket landed her back in disuse.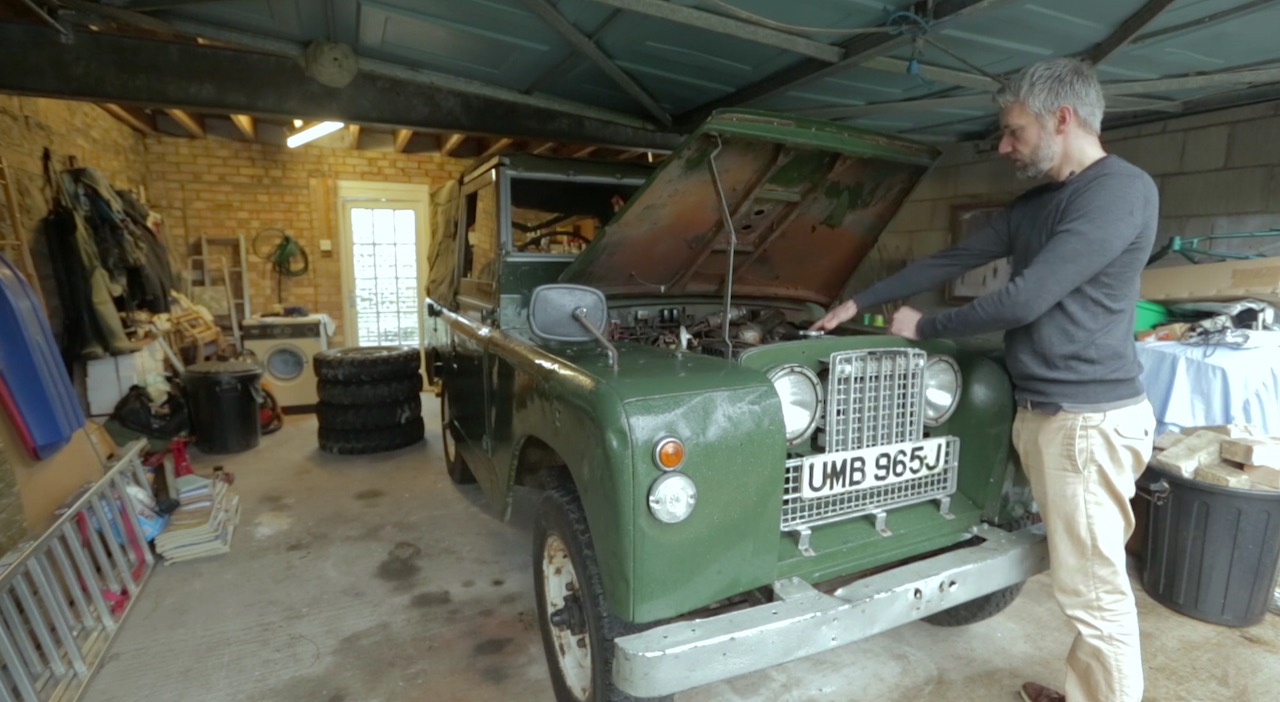 Following a health scare of his own last year, Dan says that period was a 'rebirth for the car and me' as his partner and parents got the vehicle into a drive-able condition to collect him from the hospital. Dan now plans to replace both the bumper and cross member with the military originals but admits that he is most excited to see the replacement bodywork go on. With eBay's help, Dan might finally be able to realise his teenage dream.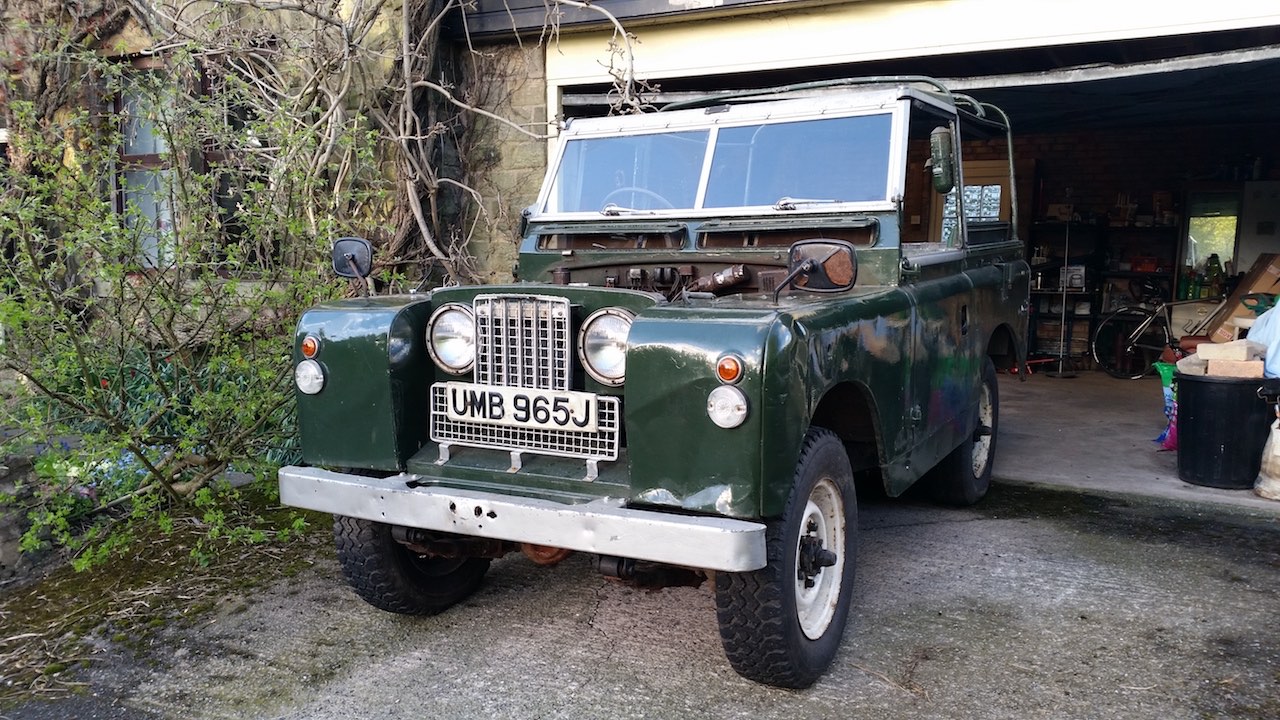 Murray Lambell, director of retail car parts & accessories, eBay, says, "We're thrilled to have had over double the amount of entries to this year's eBay Car Challenge. The standard has been extremely high and our judging panel had an agonising decision when it came to selecting the top three. We've chosen an Alfa Romeo that needs a whole engine repair, a VW Camper that is being converted into a portable sounds system and a 1964 Land Rover in need of a complete body replacement. The extensive selection of parts and accessories that eBay offers has given these restorers the chance to make their dreams a reality. Even with the demanding task ahead we know our chosen three are up to the task".
Follow the eBay Car Challenge restorers' journeys here
This is a Take to the Road Sponsored Post