Motorsports enthusiasts looking to live life in the fast lane are being presented with an incredibly rare opportunity to own and drive away in a genuine piece of Formula One history, when a 2002 Jordan Honda EJ12 heads to auction with leading classic car auction house, The Market.
Expected to sell for between £150,000 – £250,000, the car offers prospective owners entry into some of the most prestigious historic motorsport events around the world.
What's more, thanks to an engine change, an extensive spares and garage set-up package, the car's new owner will be able to unleash and enjoy the thrilling performance of the car at events, almost single-handed.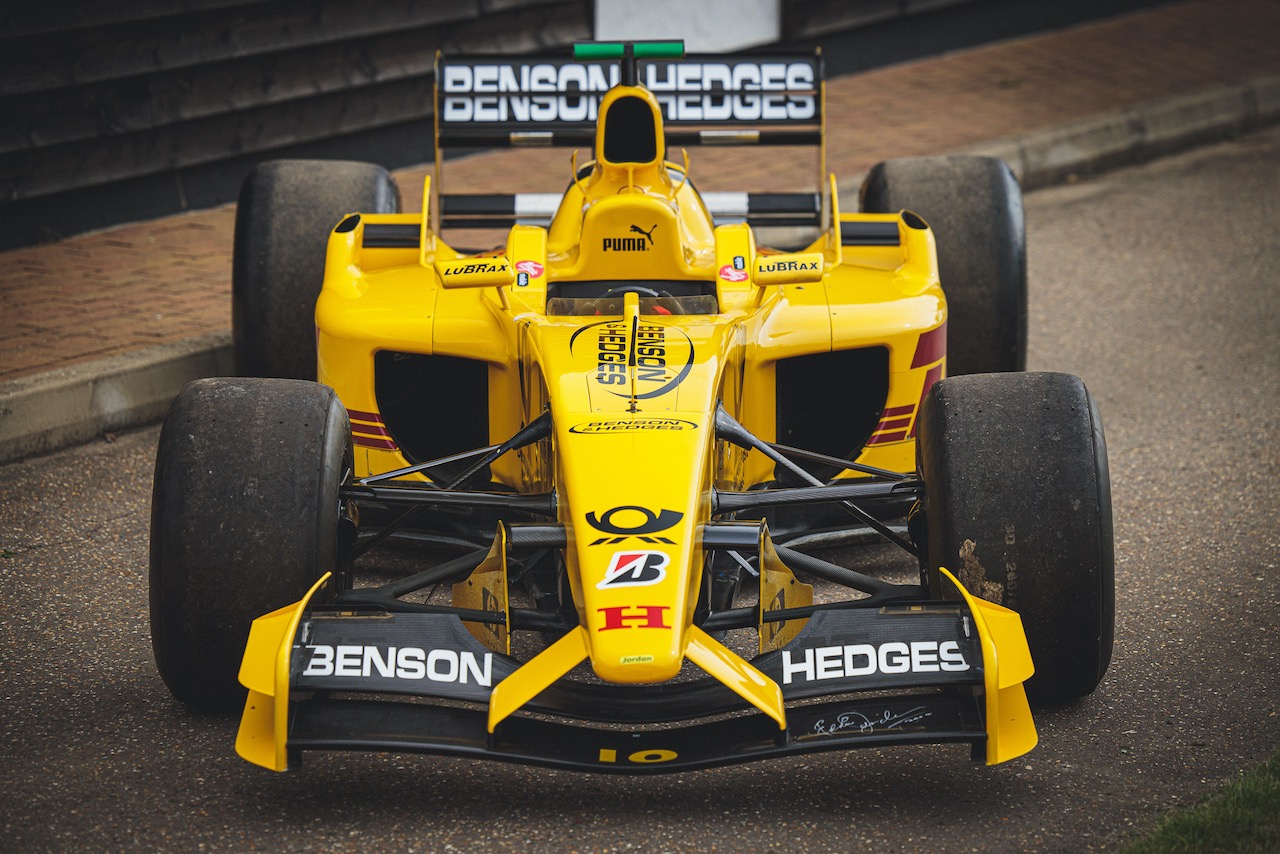 "As one of just two known remaining chassis built by the Jordan F1 team in 2002, this car's rarity already makes it incredibly attractive and desirable," comments Tristan Judge, director, The Market. "However, with the engine changes that have been made, the car is much more useable than most top flight race cars, meaning that the new owner can practically turn up to events alone and enjoy it's stunning performance."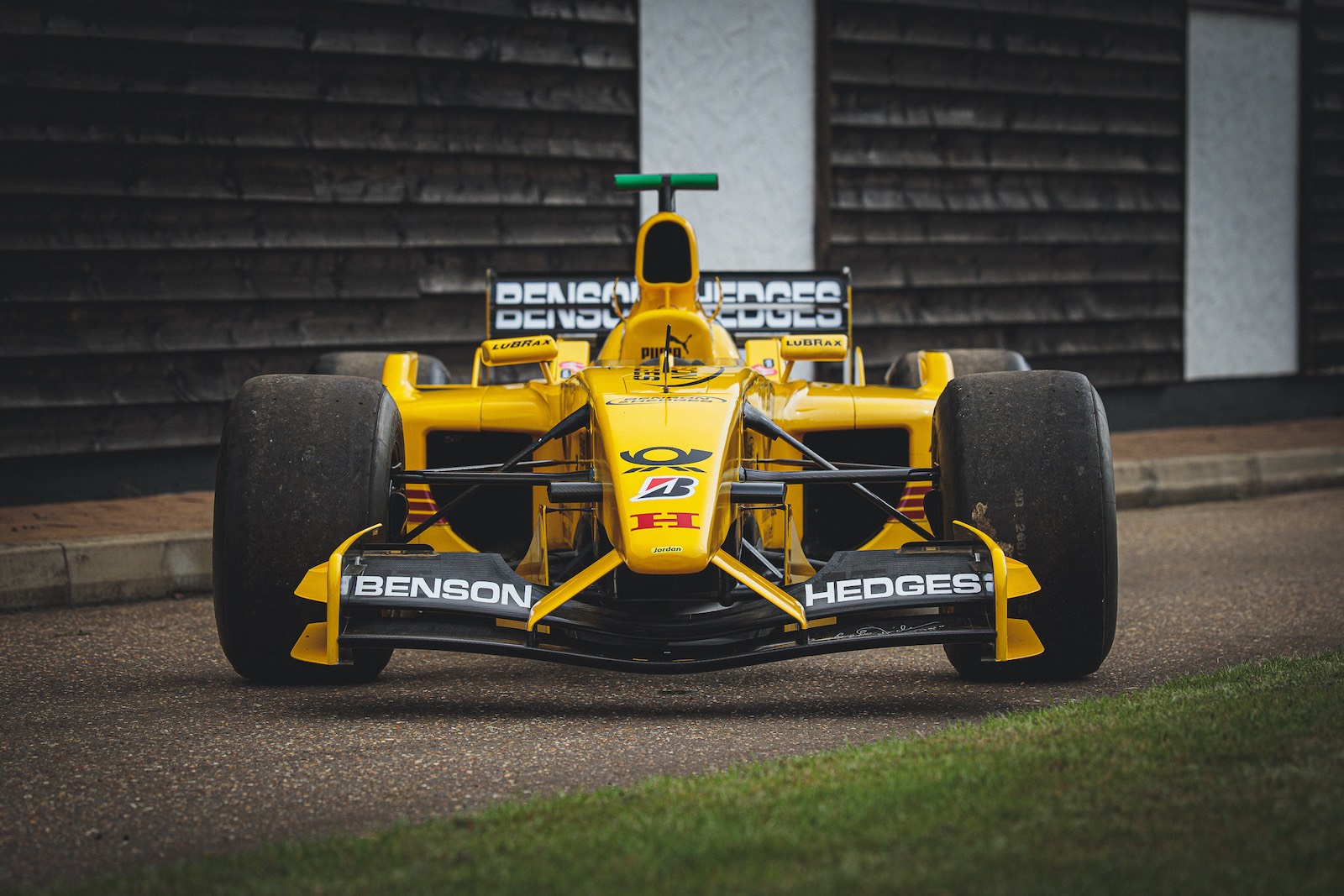 "The vendor keeps telling us how astounded he has been at this car's ability to open doors to fantastic events and remarkable people, including many ex-F1 drivers."
Originally piloted by double Indianapolis 500 champion and former F1 driver, Takuma Sato, this particular car, chassis number one, was driven and tested at its Silverstone debut in January 2002 and appeared at the team's subsequent launch event the following month.
The car was one of only five chassis built that year by the Jordan F1 team, and aside from another one housed in Honda's museum, is the only known surviving example.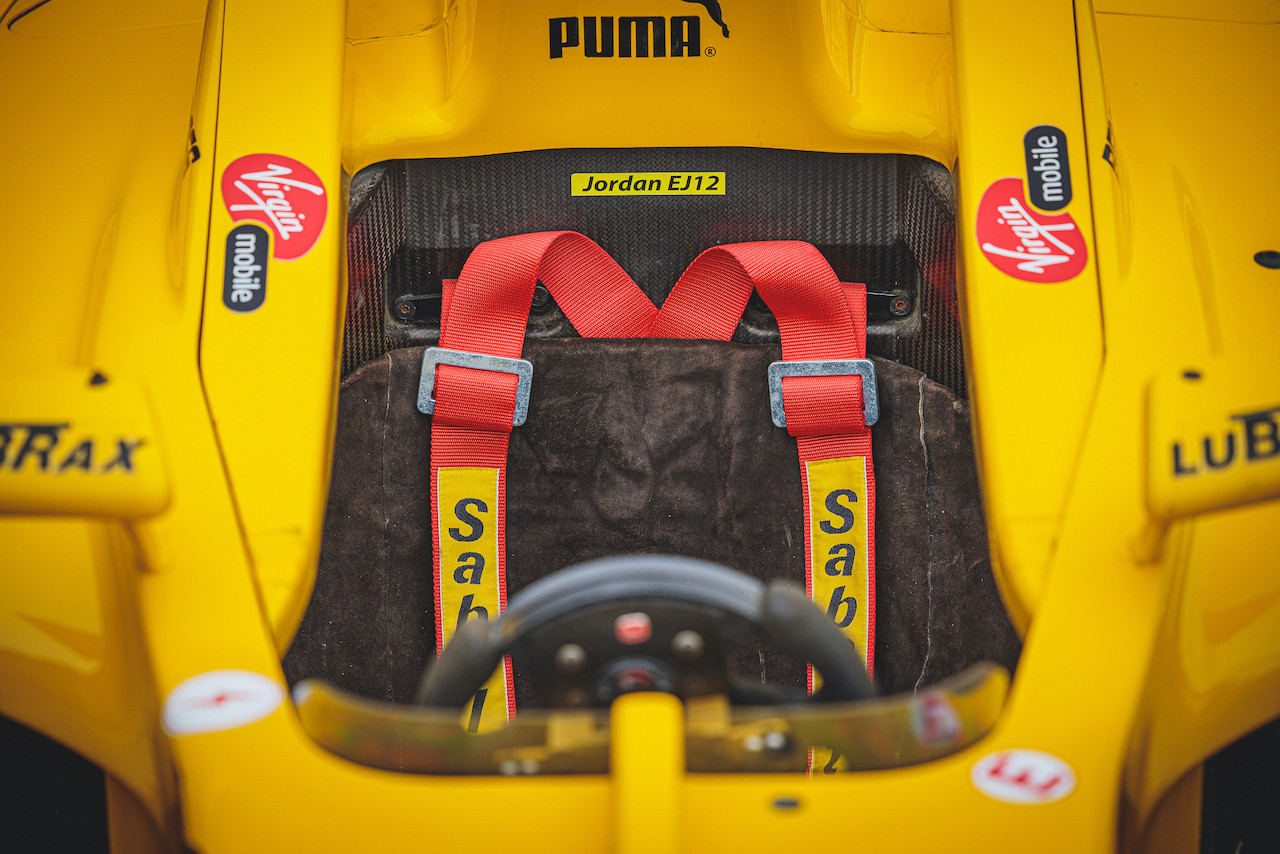 Unlike the original specification, the car is now fitted with a Judd KV8 Zytec S3000 Formula 3000 engine, mated with a five-speed Lola/Hewland paddle shift gearbox. The modifications mean the car still retains blistering performance but is significantly cheaper to run and much more useable.
Indeed, the car was treated to a fresh engine rebuild in 2016-17, only 500kms ago, and with a predicted life of around 5,000 kms, the new owner will be able to enjoy many events before another rebuild is required. The lack of the real engine also brings the car's value to a point that is far more attainable for wealthy enthusiasts to enjoy.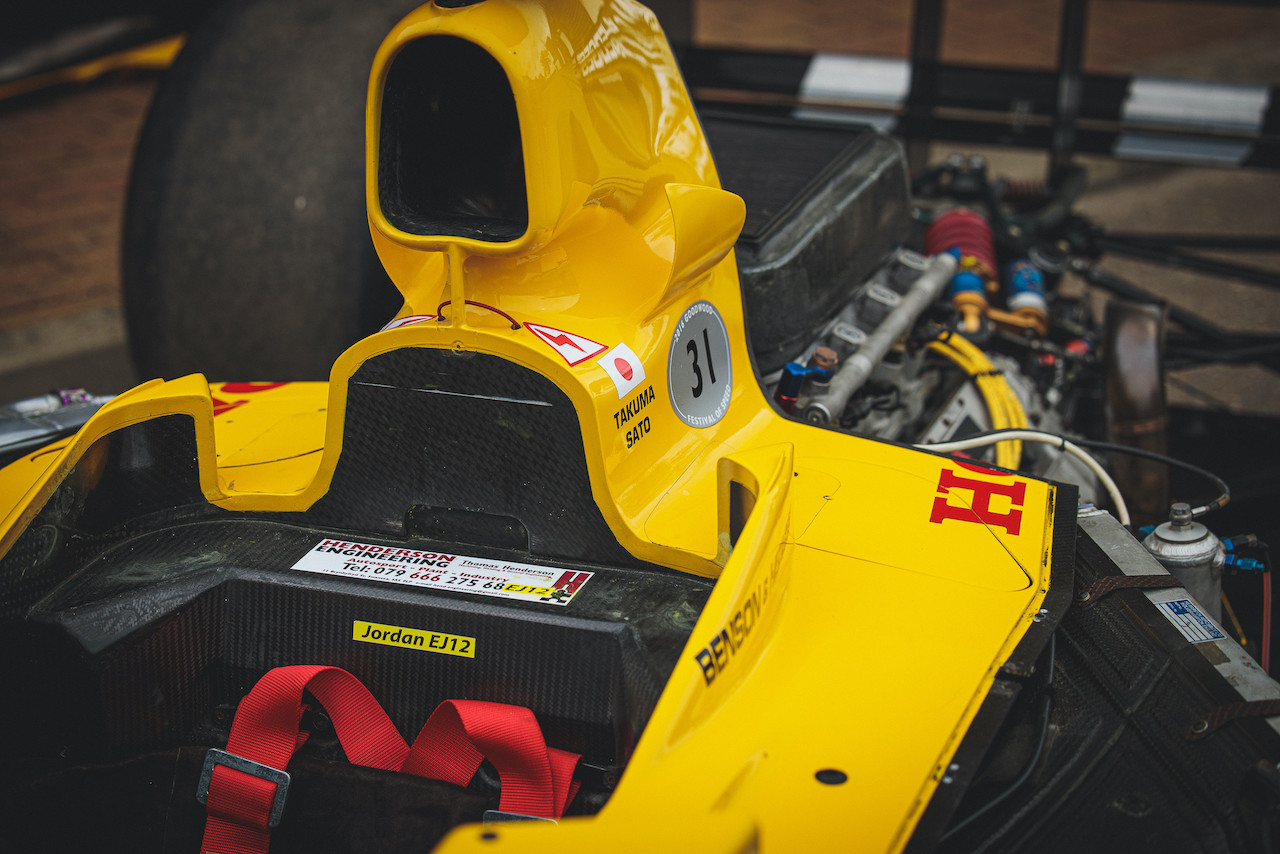 Accompanying the car is everything you need to run it, including further sets of wheel rims and tyres, and a selection of spares including wishbones and various tools.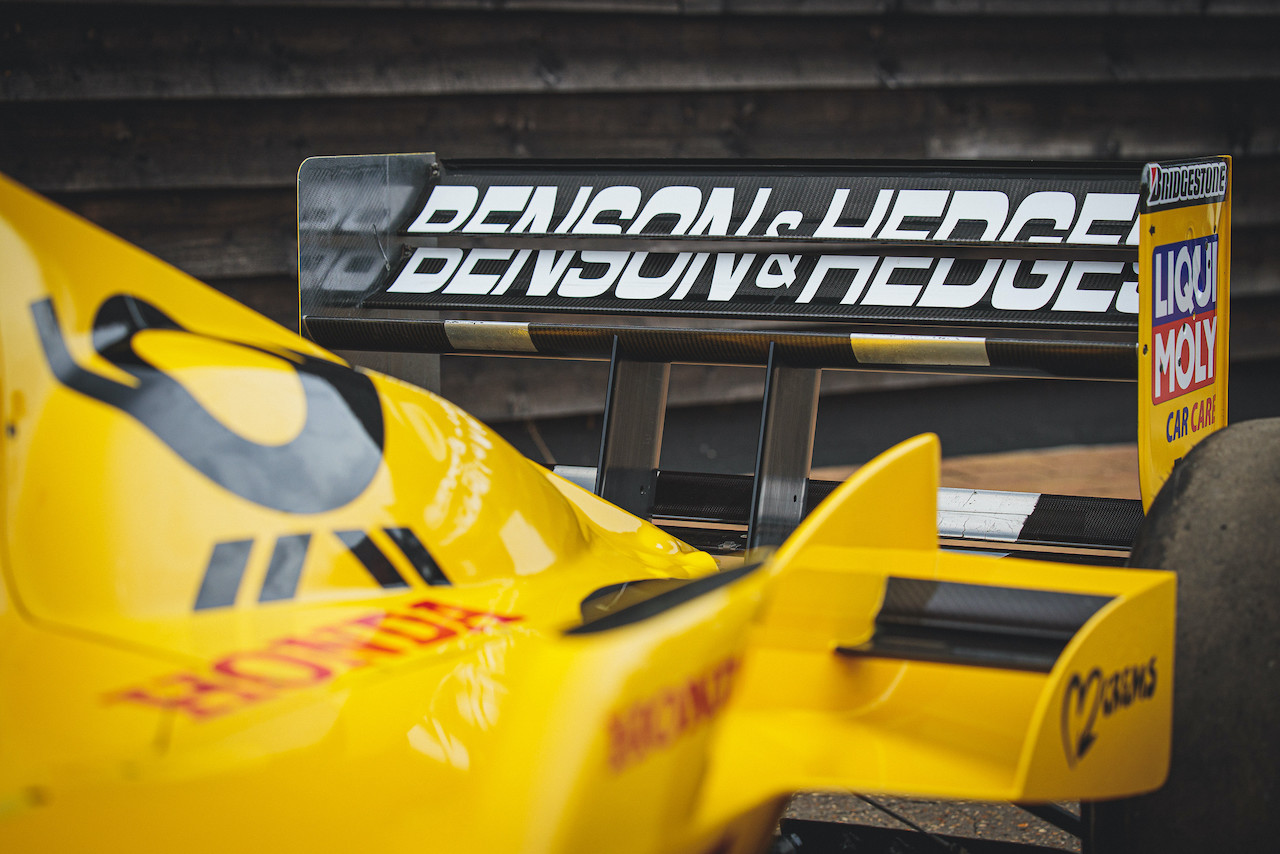 "Not only will the successful bidder acquire a top flight racecar and spares package that's ready for action, the new owner can also enter the Boss GP Championship or accept a standing invitation to take it to Suzuka! Surely an unmissable opportunity for a true motorsport enthusiast?" concludes Tristan.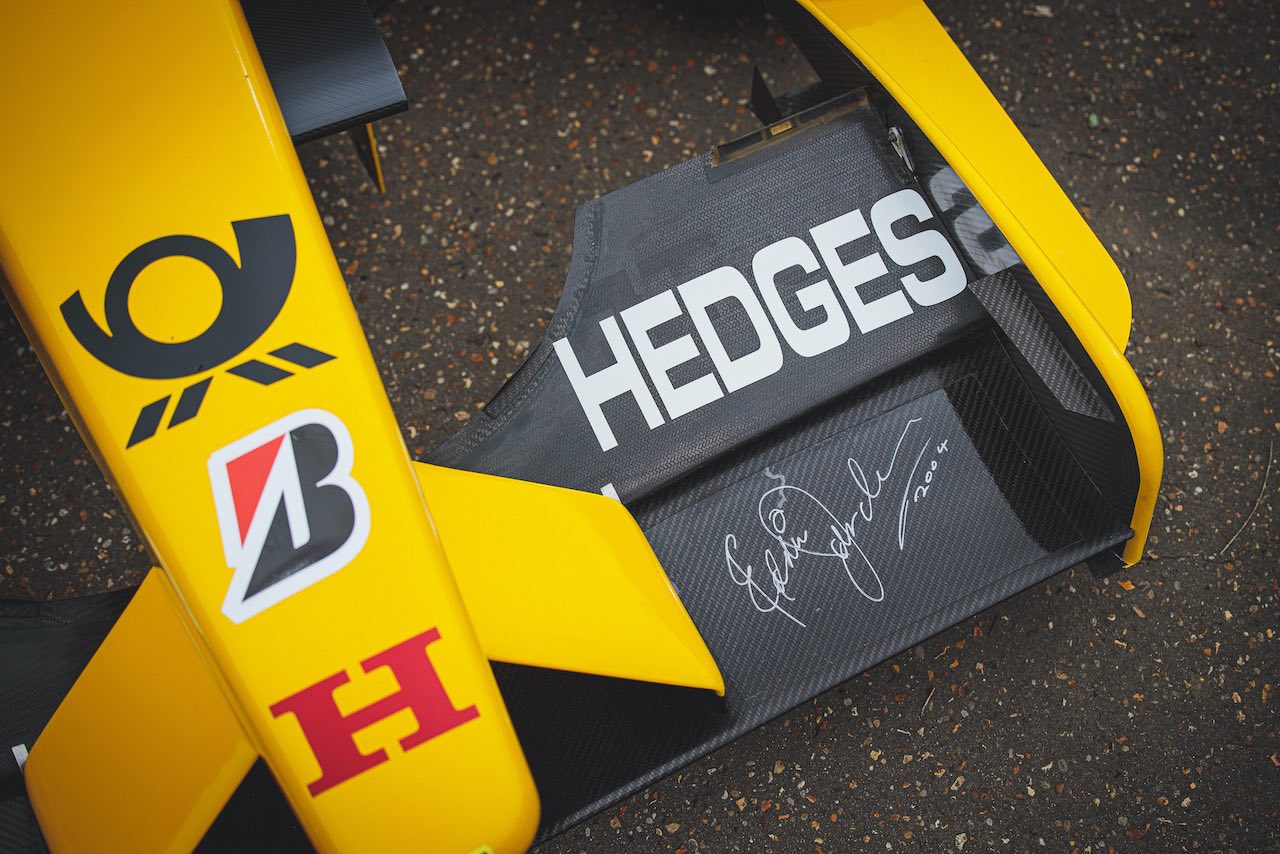 Sporting a DHL yellow exterior and original 'Suzuka Legend' livery, this auction is due to take place from 22nd September and close 29th September. More details can be found on The Market website.