Silverstone Auctions are offering one of the most desirable and revered Italian supercars of all time, a 1972 Lamborghini Miura SV, which will headline The Silverstone Classic Live Online Auction on the 31st July and 1st August.
The SV was the final evolution of the Lamborghini Miura and is considered to be the most desirable due to the improvements and refinements made over the first generation model. Only 147 SV's were manufactured out of total of 762 Miuras built in total. Of these 147, it is the final 94 cars which were supplied with the split sump engine, such as this car, that is considered to be the pinnacle of the Miura.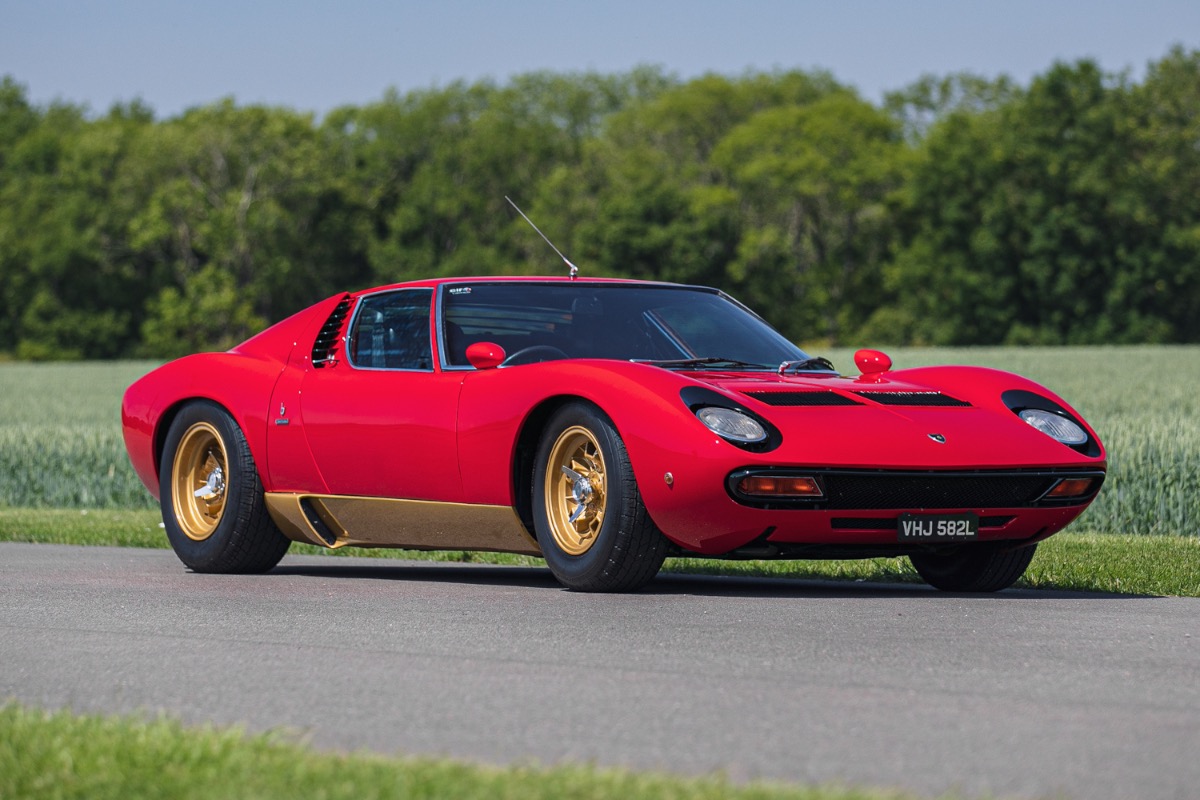 Completed on 31st of March, 1972, Chassis 5036 was produced to European specification. Original features included a Rosso Corsa exterior finish, optional factory-fitted air conditioning and limited-slip differential and a radio pack. The factory records show the car was destined for regular Lamborghini client Antonio Spada of Brescia, but it was exported to Australia as effectively a new right-hand-drive Miura SV, along with chassis 5002.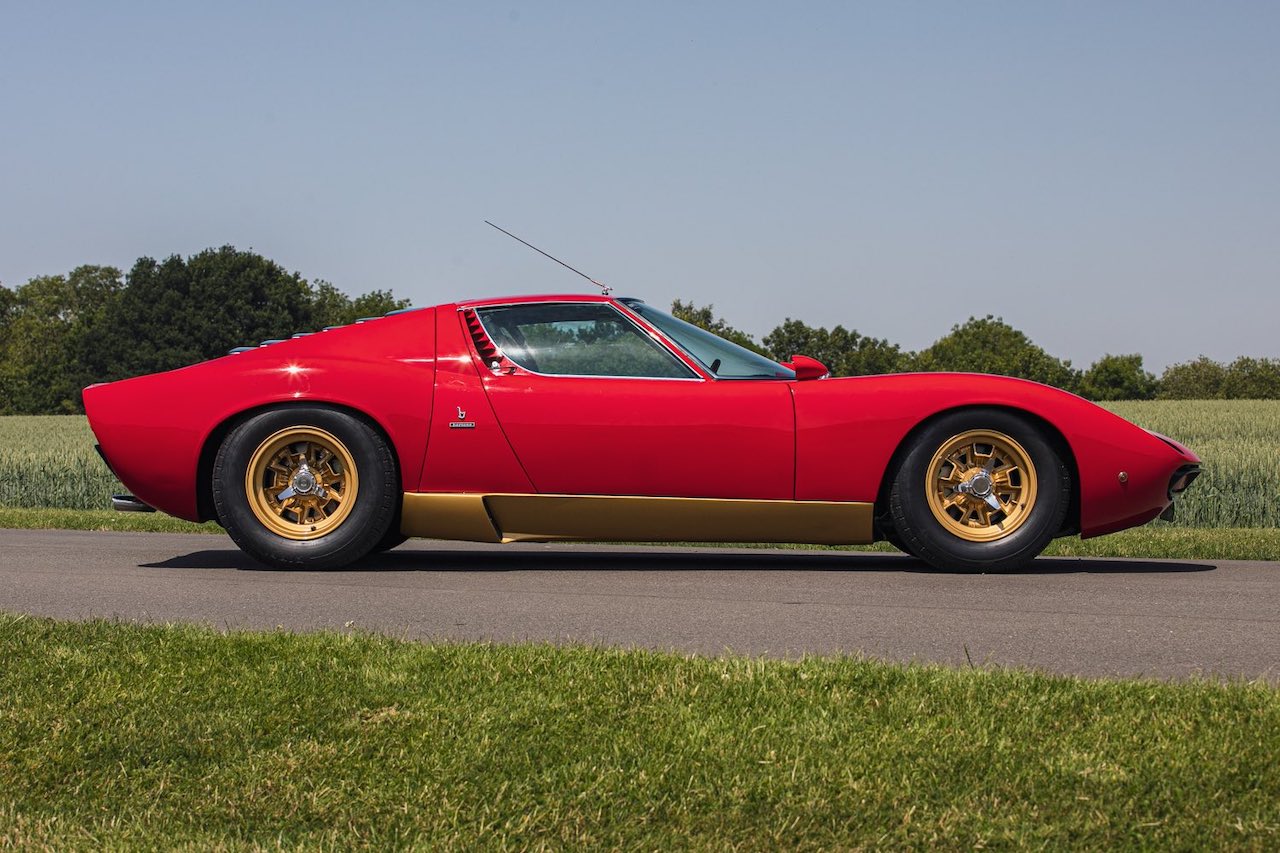 There were just nine original right drive SV's ordered new. The Australian Lamborghini importer was desperate to acquire two right-hand drive cars quickly, so to avoid the inevitable delay in build time, he contacted the factory and they proposed chassis 5036 and 5002, which were switched before shipping from their initial configuration, adding two further examples to the original tally of the nine cars built. For many lucky enough to have sat in or indeed driven a Miura, for taller people the tight space and close throttle pedal are immediately apparent, but amazingly this right-hand drive set up allows noticeably more room and comfort.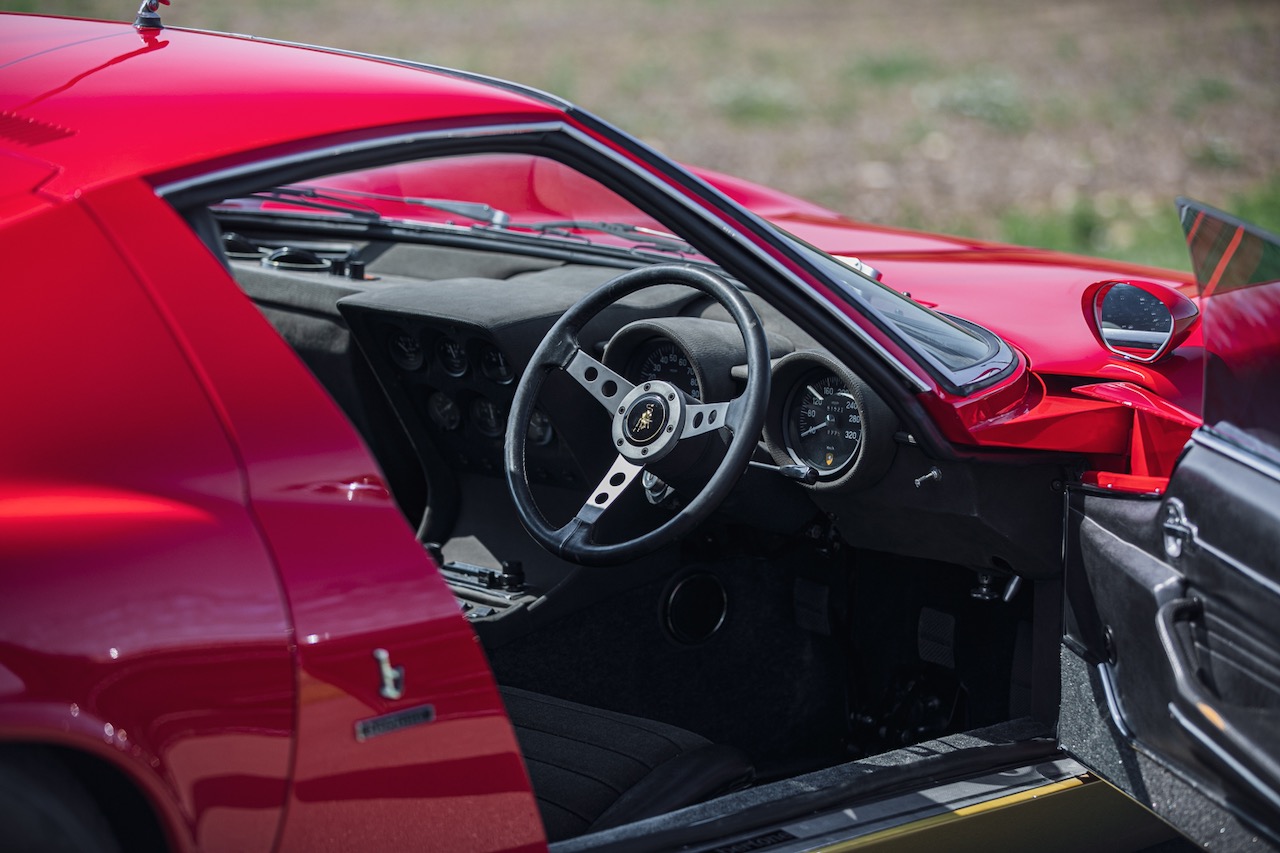 Nick Whale, Silverstone Auctions Managing Director commented: "We are absolutely delighted to be offering this car in our flagship auction. The Miura is the original supercar which set the standard and this one is in a highly original condition which sets itself apart from others. It has been exceptionally well maintained and has a distinguished history, having spent the majority of its time forming part of significant private collections."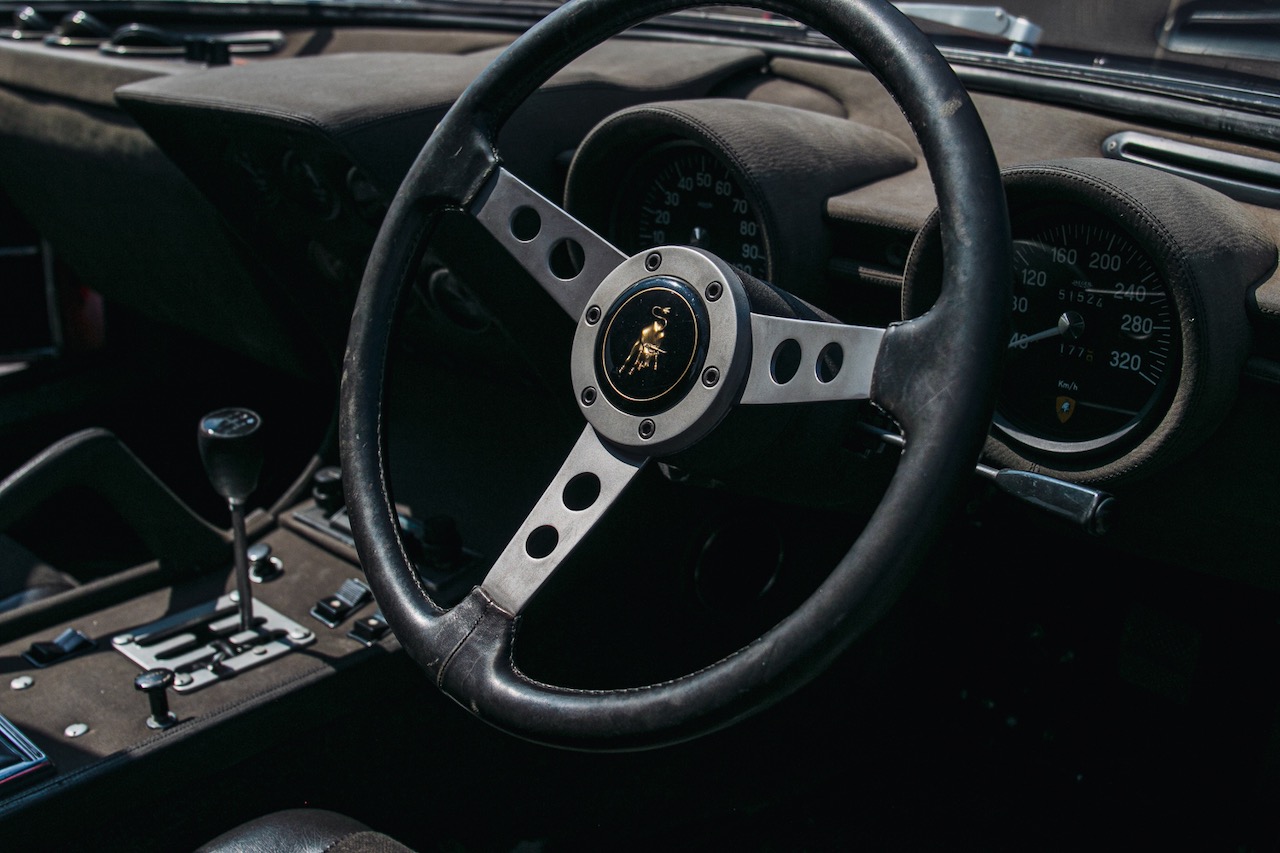 "Amazingly, being in right-hand drive there is more space and also more comfort, allowing for easier use of the close pedal configuration."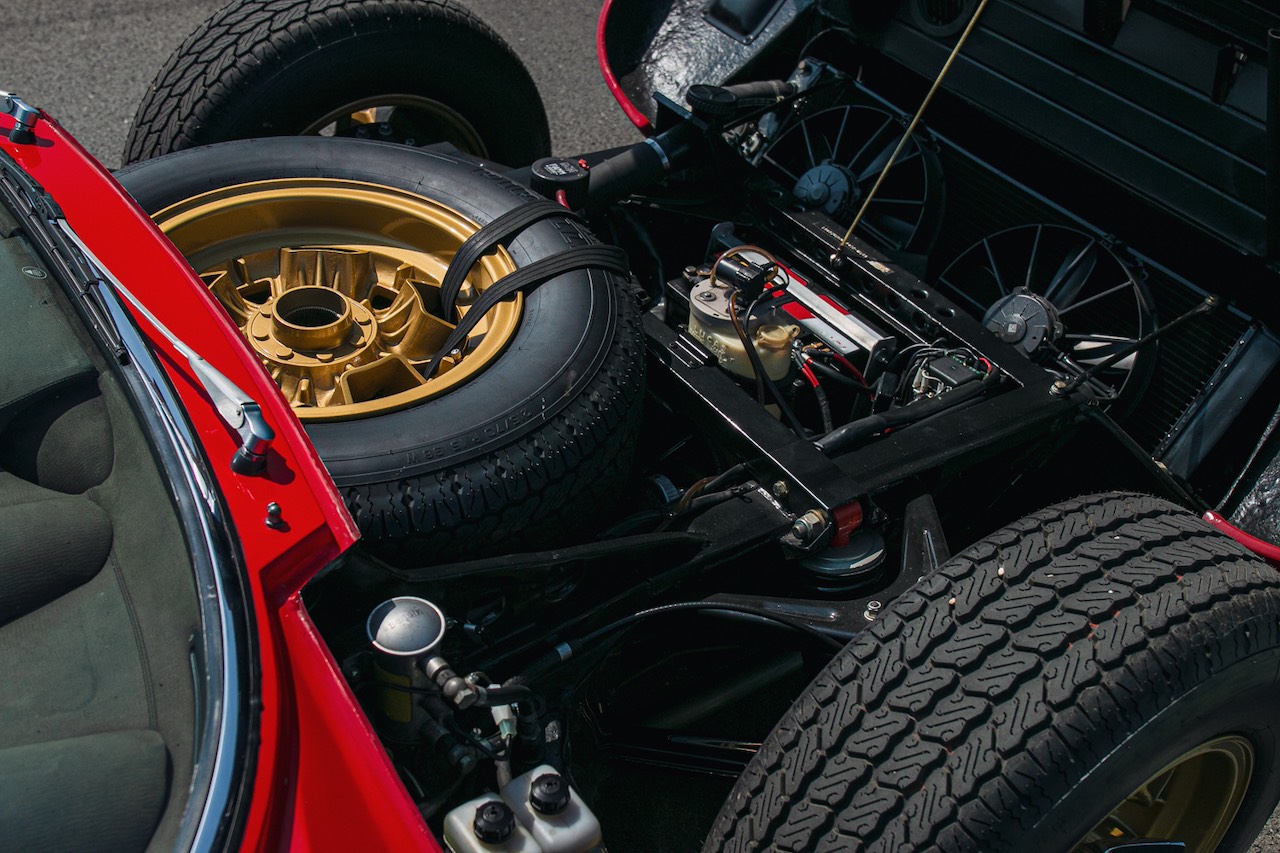 Soon after arriving in Australia, its new owner, a well-known enthusiast, sold the Miura to its next owner who kept it until 1975. The following, long term, owner then enjoyed his Miura for the next 29 years, until his passing in 2004 when the car was sold to Lamborghini Australia with a mileage of 48,708km.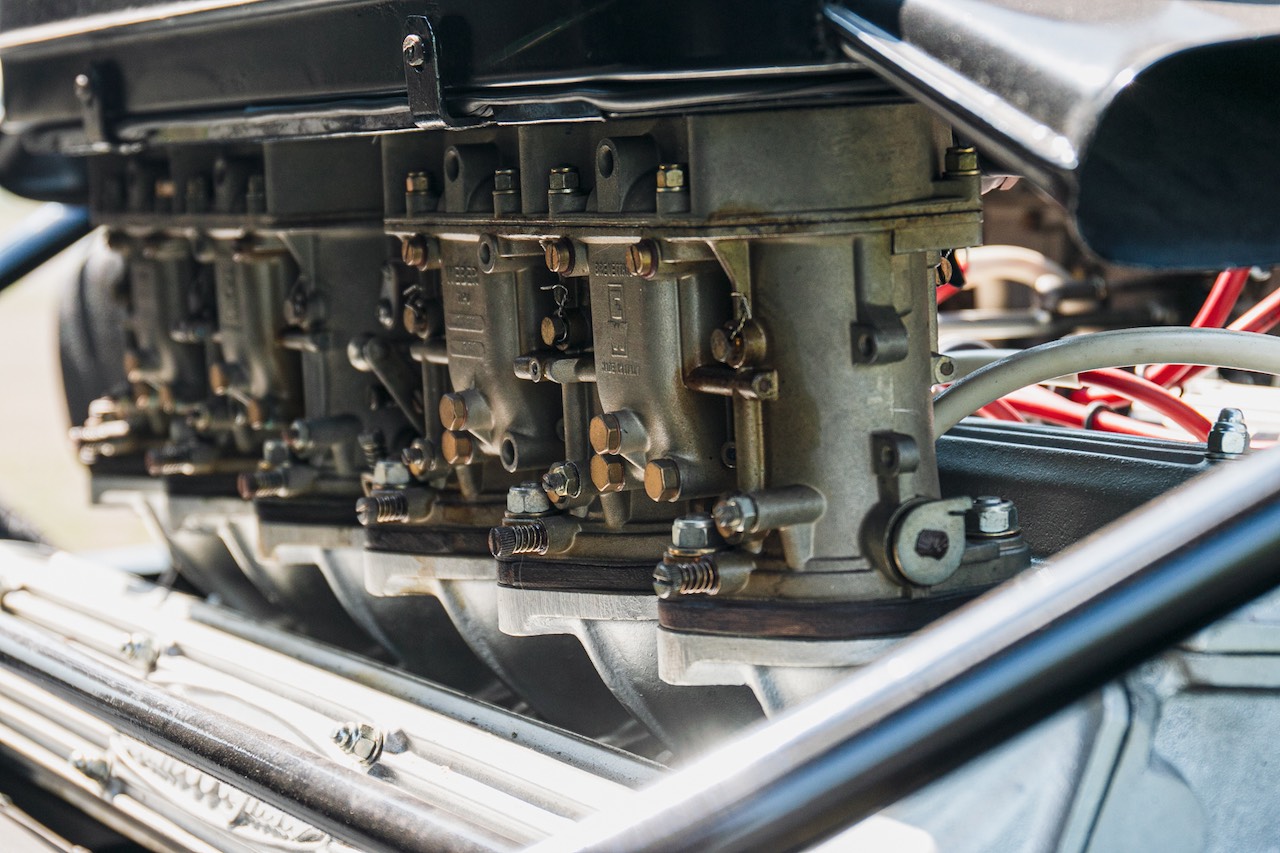 The car by then had indeed been "well enjoyed", so Lamborghini Australia decided to re-commission it at considerable expense by a top Lamborghini specialist in Queensland. A detailed schedule of the work is included and totalled just over 80,000 AUD. Among the significant work carried out, all the suspension and running gear was stripped and rebuilt, the chassis was cleaned and re-coated and the engine was partially overhauled.
5036 was to remain in Sydney with its next owner, who purchased the car in 2006 when the mileage was circa 49,000km. He used the car for special occasions before the engine was completely rebuilt in May 2010. During the significant works, at a cost of 77,543 AUD, the pistons were found to still be in virtually perfect condition. The mileage was now just 50,950km – Australia using kilometres rather than miles, of course.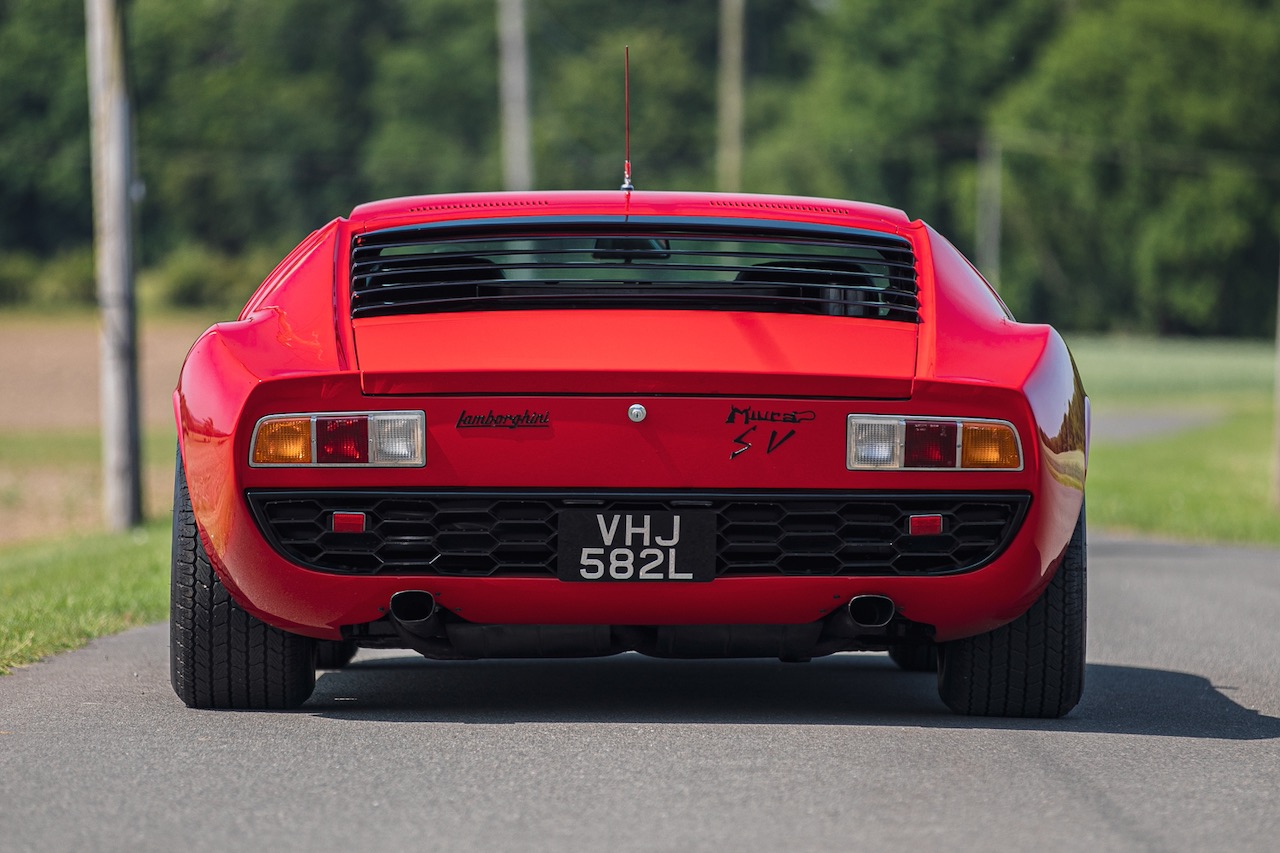 Immediately after completion, in 2010 the Miura was imported to the UK where it was then sold and found a new home in one of the world's most significant collections. Later, a decision was made to refinish the car in its original colour, Rosso Corsa, so all the exterior paint, which had begun to show its age, was removed. Professionally repainted by one of the most highly respected UK specialist body shops, it was later sold to the current custodian. During his ownership, it was sent to well-known and respected expert, Bob Houghton, to be fully checked over and serviced last year.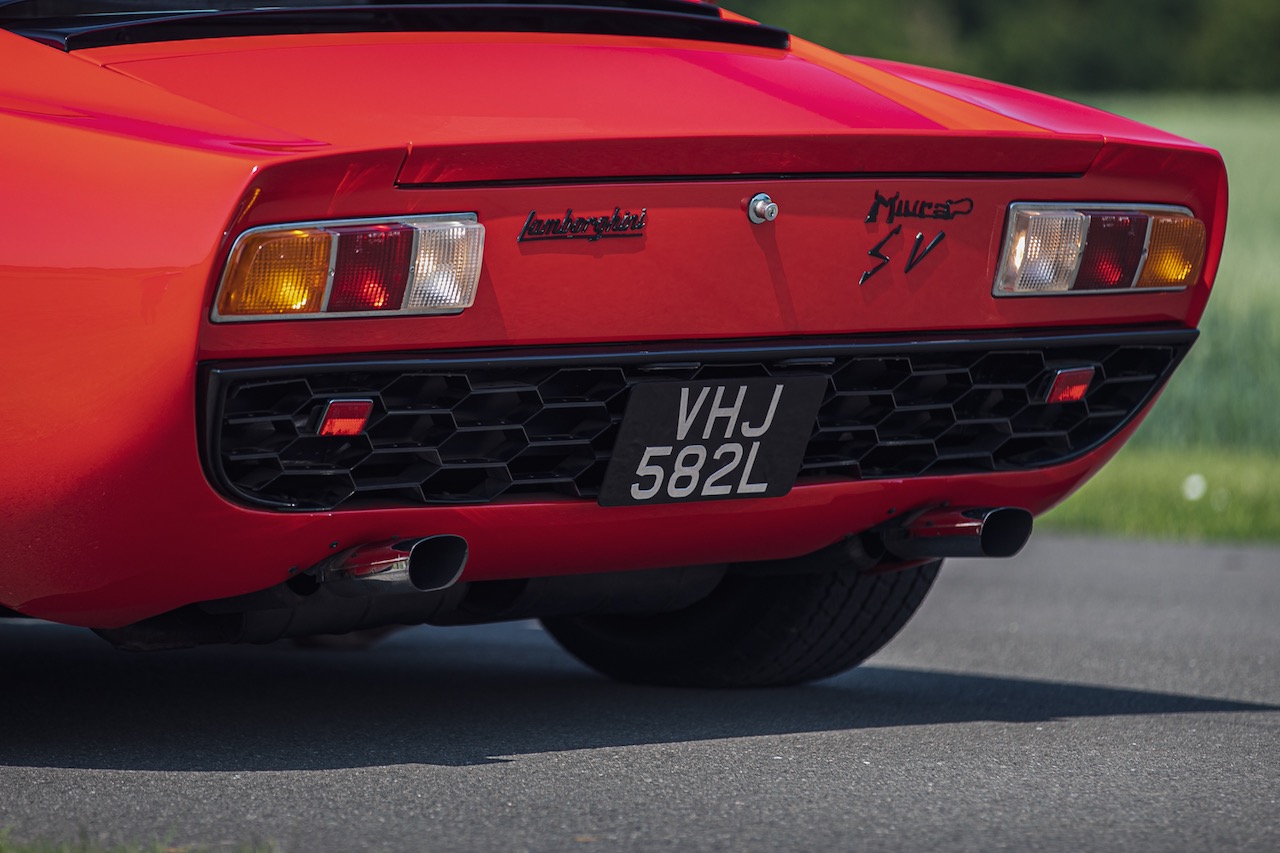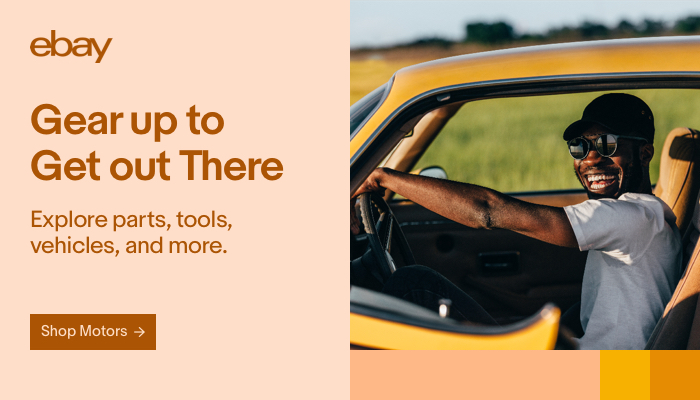 This Lamborghini Miura SV now has just 51,523km (32,014 miles) having covered only 573km (356 miles) since its fully documented complete engine rebuild. It has been enjoyed by some of the most prominent collectors and has also been subjected to the required work to keep it correctly maintained and in the condition it is presented in today.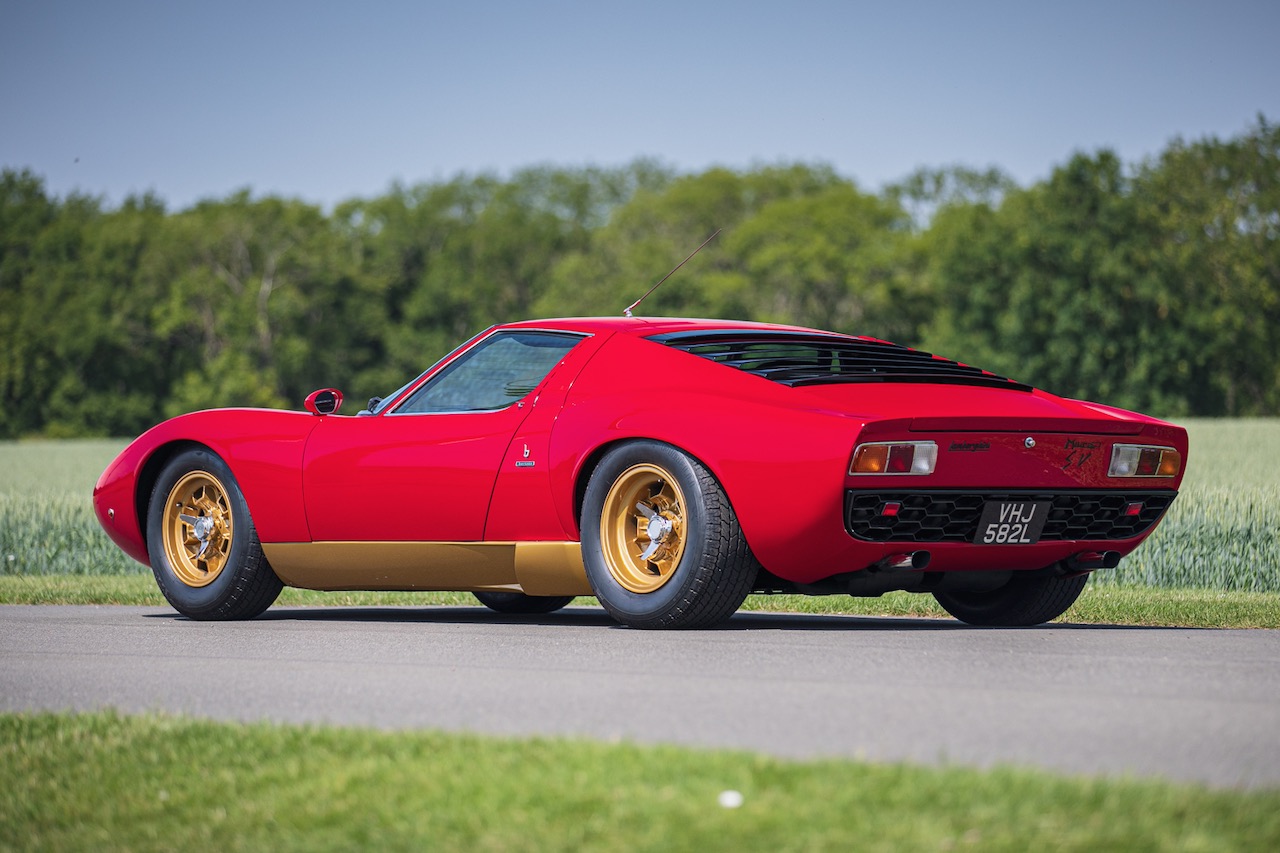 A highly desirable and original specification SV, with its original interior and factory fitted air conditioning, radio and aerial and optional limited-slip differential. A stunning car which remains an icon of the supercar world. More details on this 1972 Lamborghini Miura SV can be found on the Silverstone Classics website.