While Ferdinand 'Butzi' Porsche is best known for his landmark 901/911 design, he also penned the beautiful 904 GTS coupe. This stunning two-seat, dual-purpose sports car was the first Porsche to wear an aerodynamic and lightweight glass-fibre bodyshell. Its powerplant was the sophisticated quad-cam, air-cooled, opposed four-cylinder engine carried over from the 356 Carrera, mounted amidships. A small number of late-production cars were fitted with six-cylinder engines from the 906. A total of 108 chassis were constructed by the factory, plus a few more later from spare parts.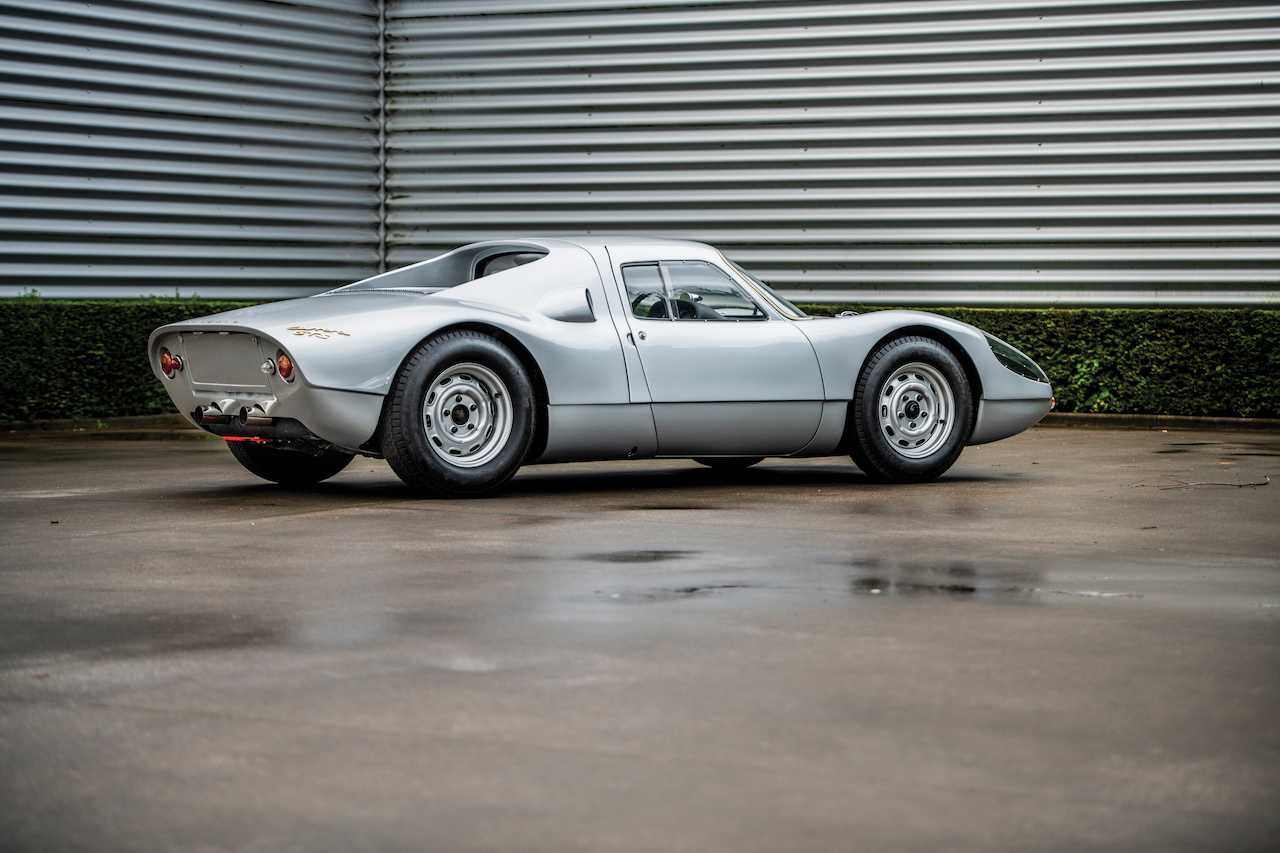 The Kardex of chassis no 904-061 states that it was completed 4 March 1964 and delivered to its first owner through Glöckler of Frankfurt on 8 April. Finished in Signal Red with a blue cloth interior, this chassis was fitted with engine number P99045 (Type 587/3) and gearbox number 904061 (Type 904/0). Its Kardex indicates the car was retained by Glöckler until at least September, by then having accrued 6,500 km.
Historical records show the car being sold to a Portuguese enthusiast, believed to be a Mr Dos Santos, who drove the car on a tour of Portugal. Around 1969 the car was acquired by noted French driver Raymond Touroul.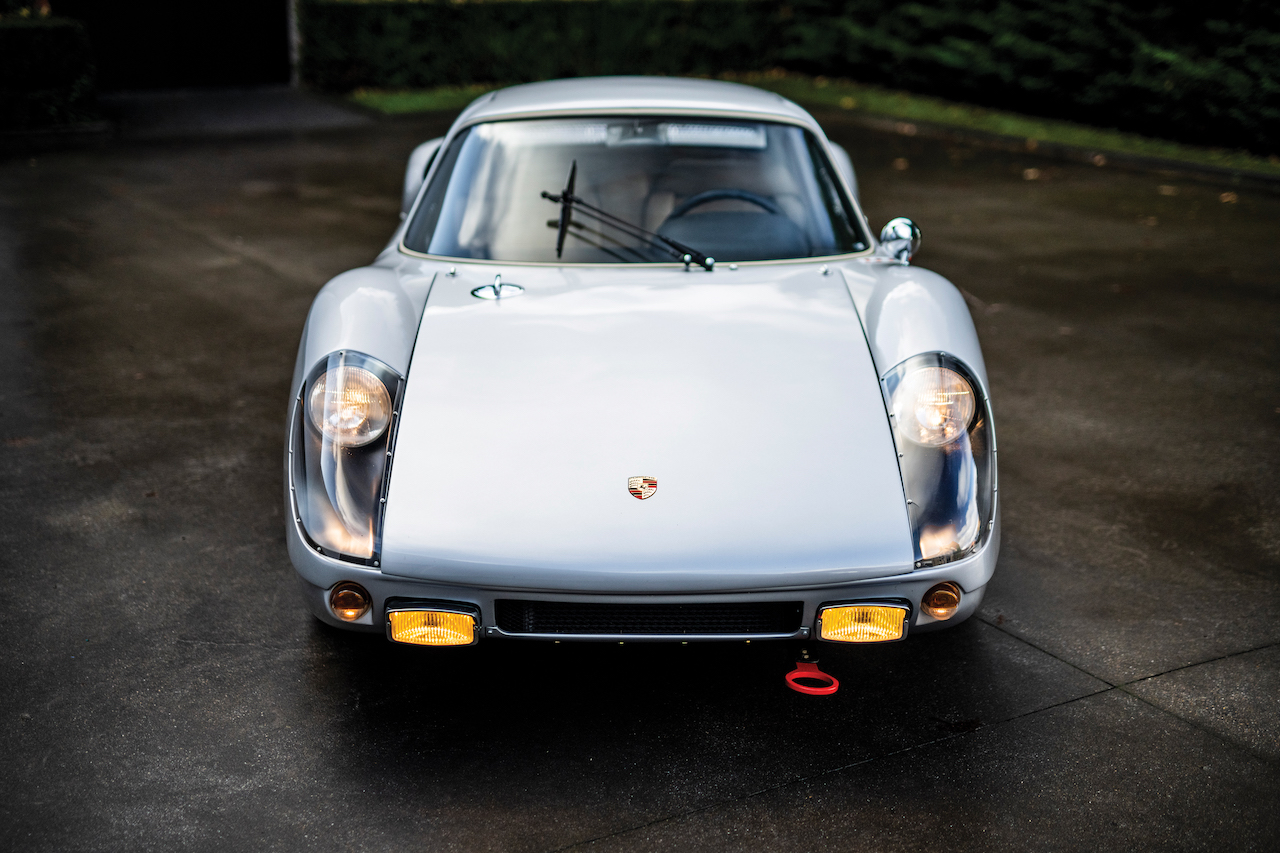 According to Rolf Sprenger and Steve Heinrichs's Porsche Carrera: The 4-Cam Motor and the Early Years of Porsche Motorsport, Touroul raced with this 904 at a handful of events in period, including with co-driver Pierre Pagani at the 1969 Tour de France, where the car retired. Touroul appeared at the Coupes de Vitesse at Montlhéry in May of 1971, finishing 4th overall. He raced twice at Albi, finishing 3rd overall in 1971 and 3rd in class in 1972, which was his final listed event in the car.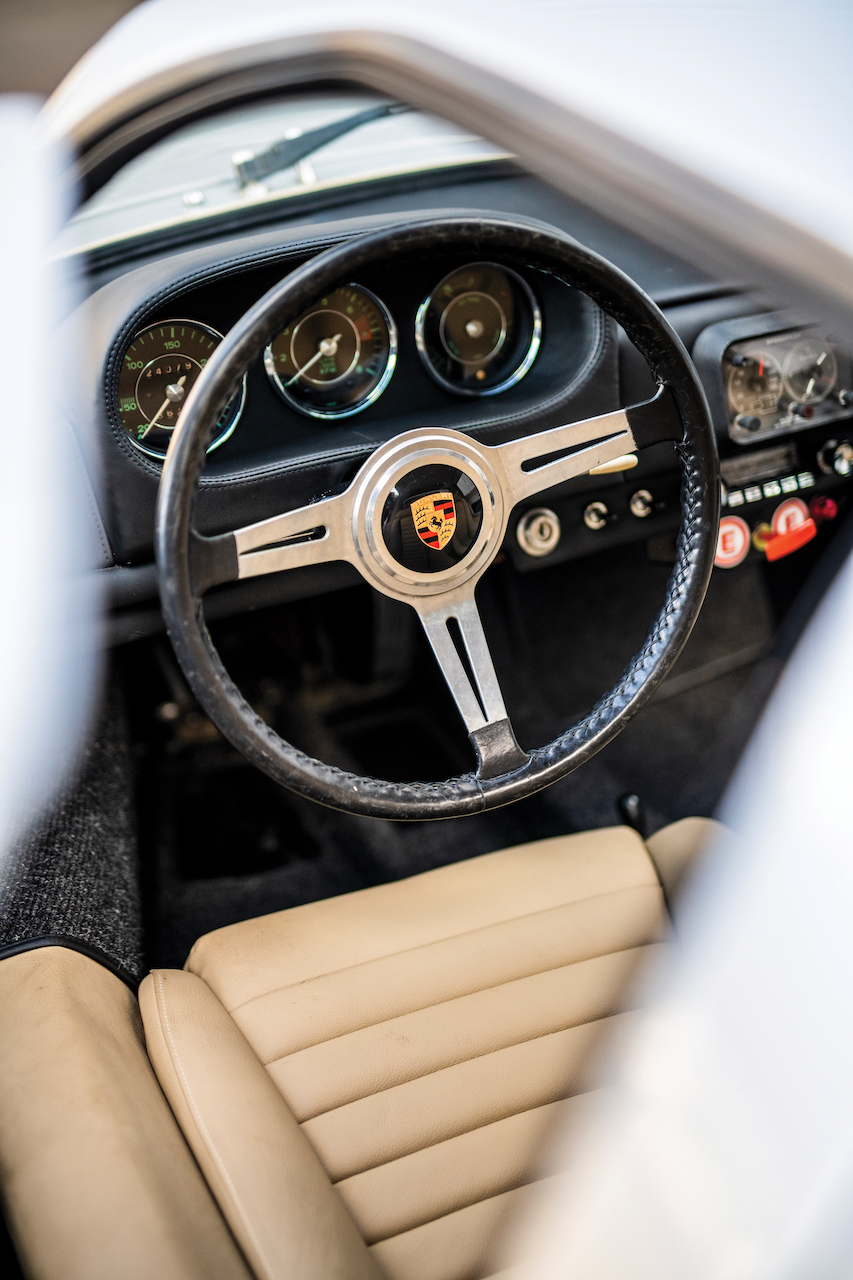 Circa 1980 the car was restored and repainted in its original Signal Red and trimmed in cream leather. By 1988 the car reportedly had accrued barely 13,000 km.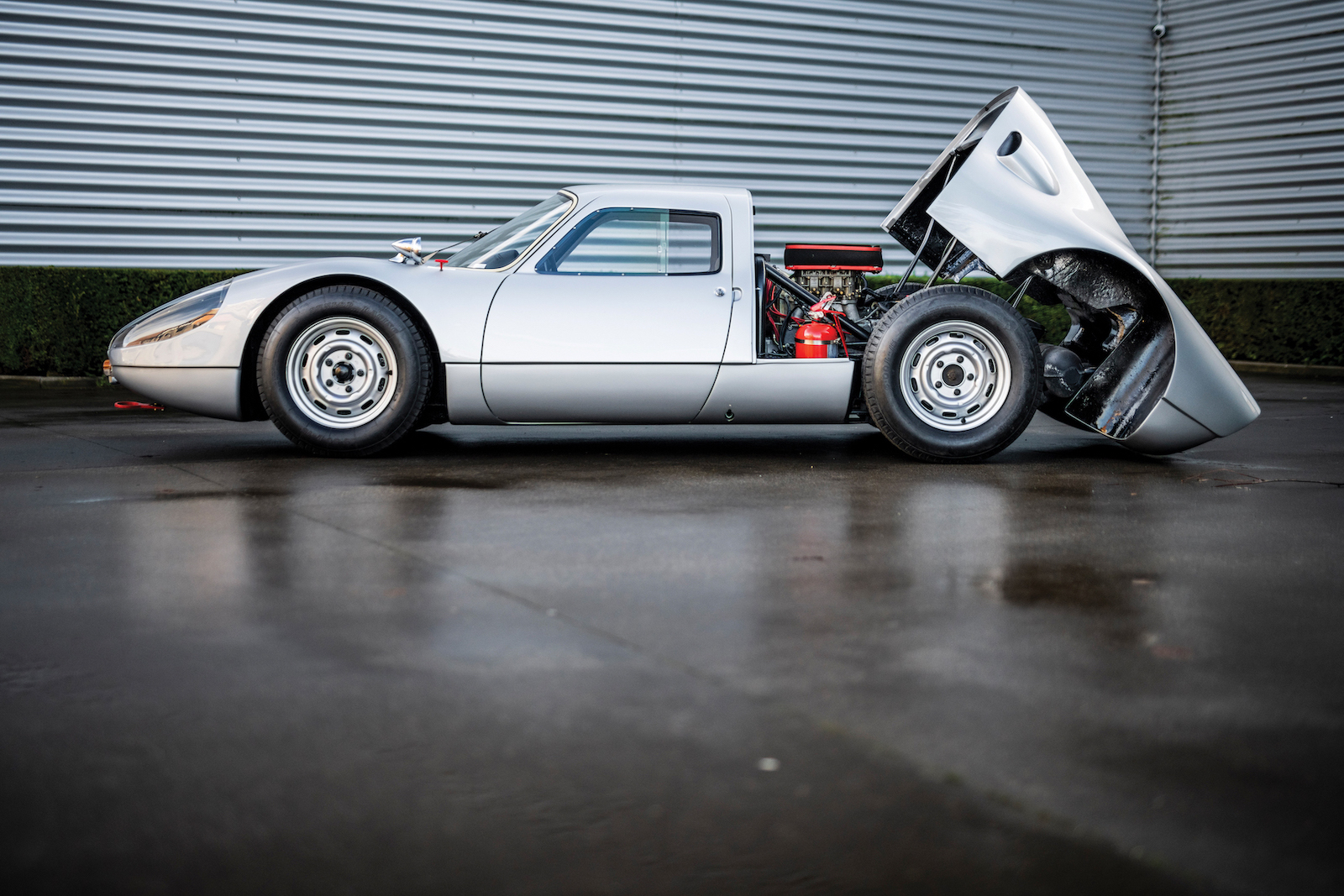 By the late 1990s, the car had been purchased by enthusiast and collector Alain Salat. In 2000 it was entrusted to a marque specialist, who repainted the car Silver Metallic and installed a new black interior.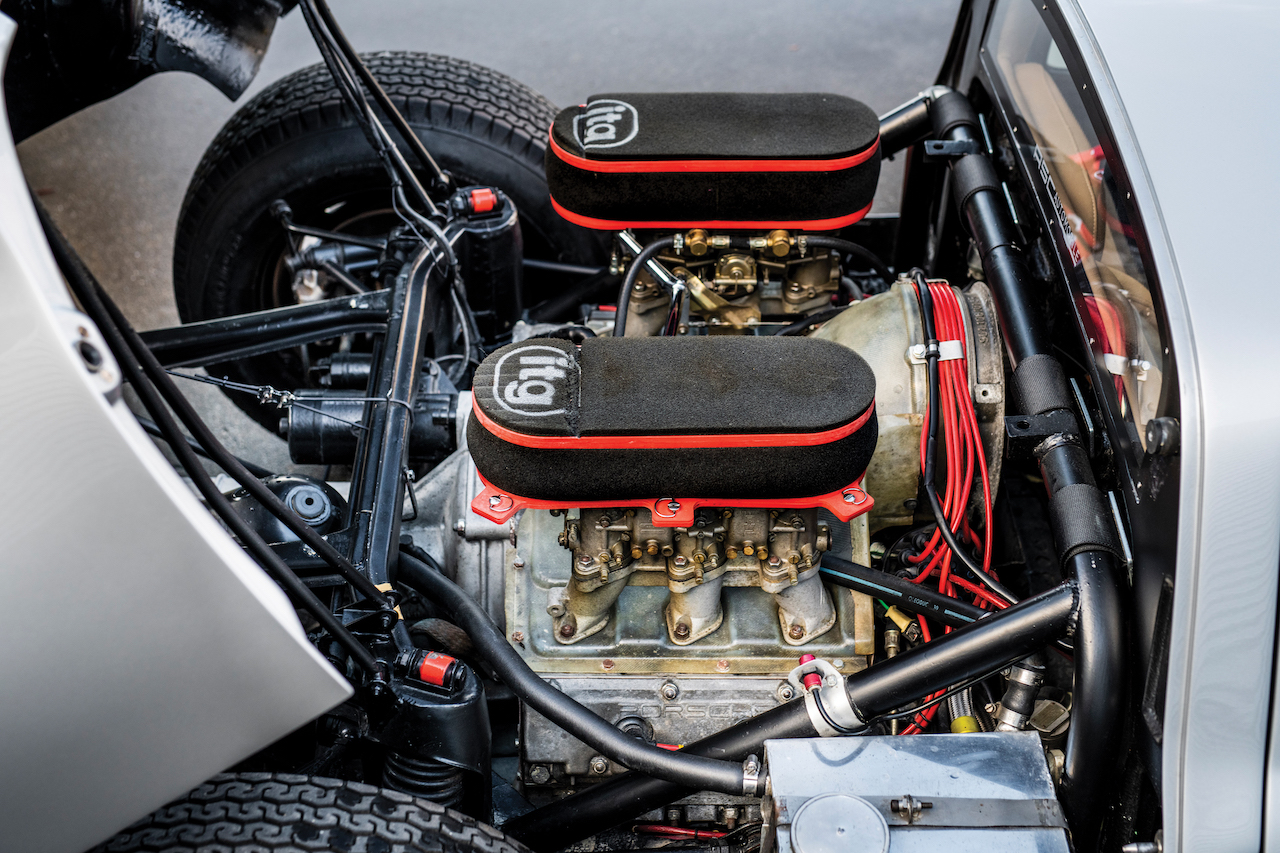 The original four-cam engine was found to have been damaged and was replaced by a period-correct, magnesium-cased, twin plug, Type 906 two-liter, six-cylinder engine. In 2007 it was purchased by the current owner. He decided to restore the original engine to its former glory, yet did not fit it to the car in an effort to preserve it for future use.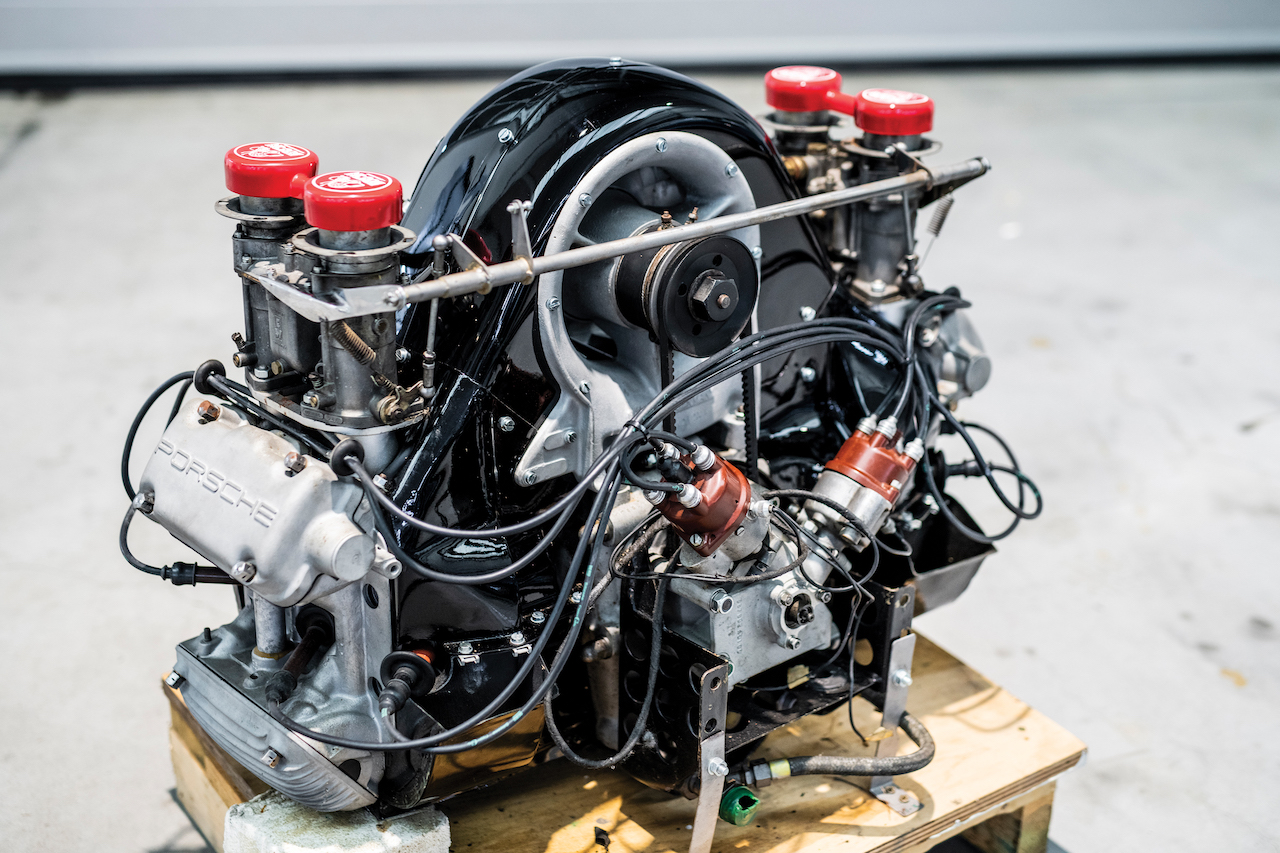 This engine is now out of the car, has been dyno tested, and is offered complete with flywheel, cooling turbine, carburettors, and ignition system. Following the restoration, the car appeared at the 2010 Le Mans Classic.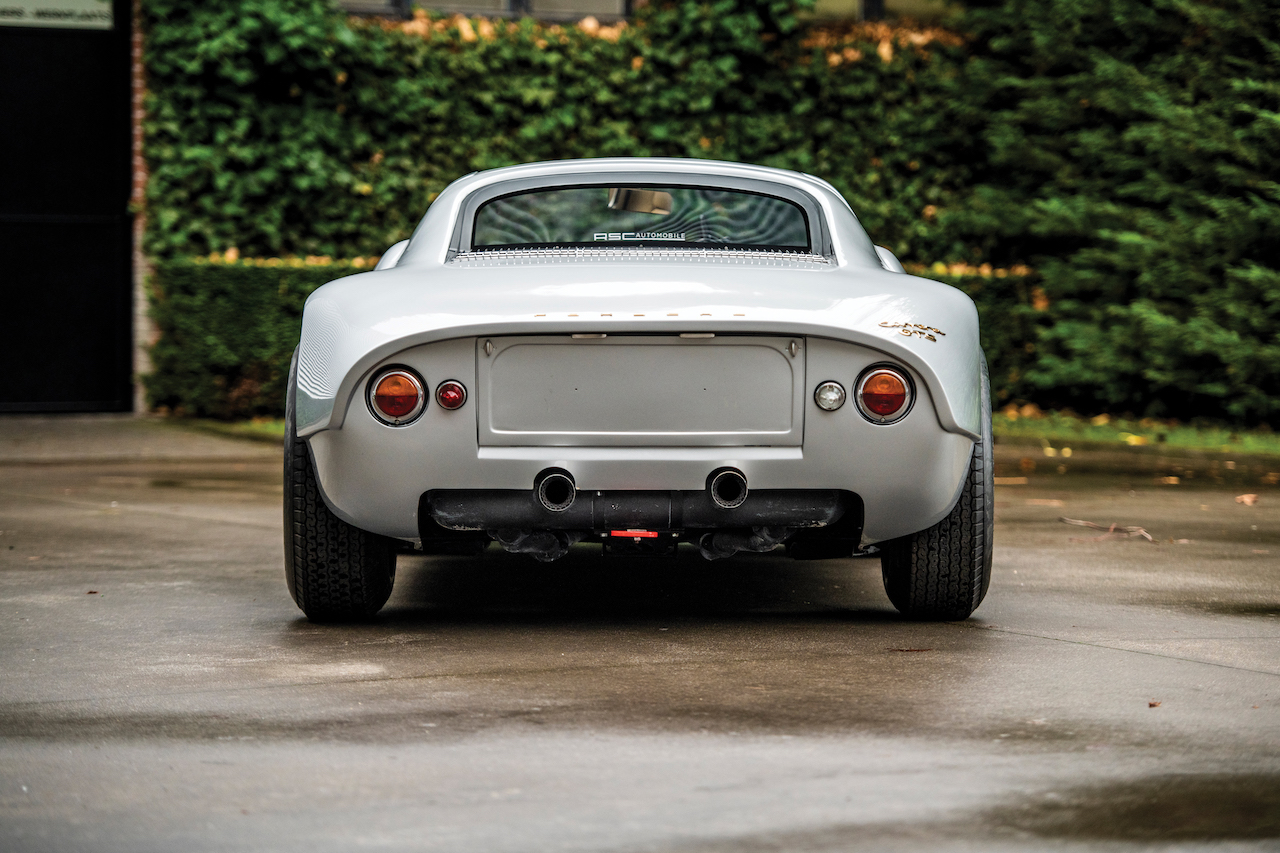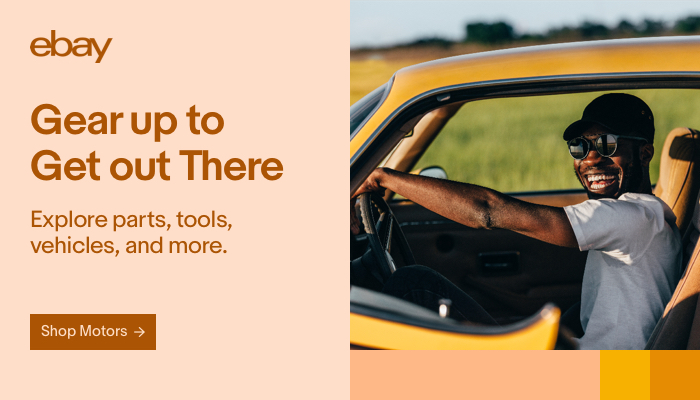 The car is supplied with its FIA Historic Technical Passport issued in 2008, a significant history file, and a second set of wheels. Presently showing 24,000 km, believed to be original, and benefitting from a clear ownership history, this 904 is one of the most original examples RM Sotheby's has had the pleasure of offering.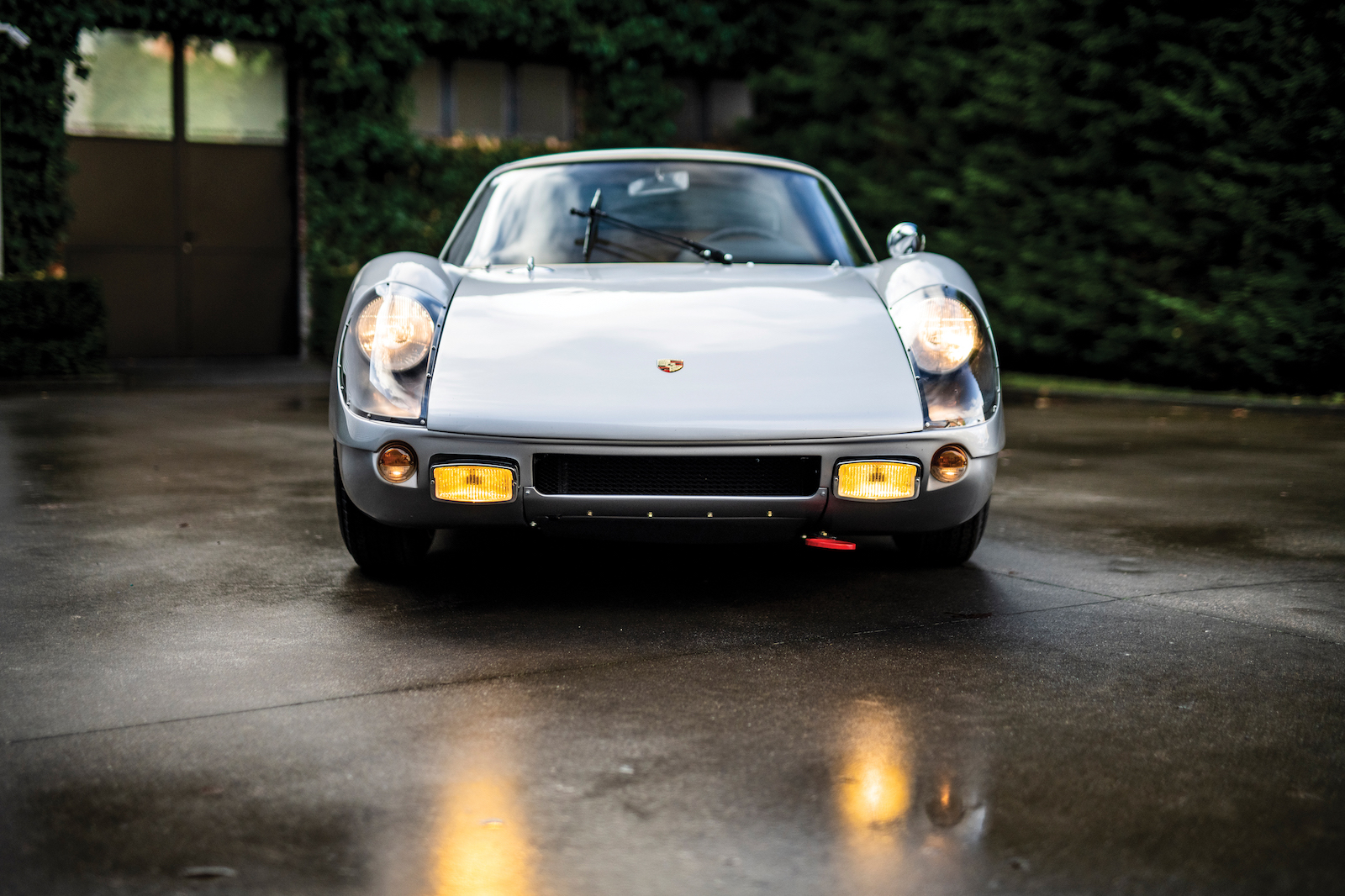 It is ready for vintage touring and rallying, with its amazing Type 906 six-cylinder engine, or, should its fortunate next owner desire, it could be restored to factory original specification with its original four-cylinder engine, offering truly the best of both worlds.
This stunning 1964 Porsche 904 GTS is being offered at RM Sotheby's Paris auction on the 5th February and carries an estimate of €1,600,000 – €1,800,000. More details can be found on the RM Sotheby's website.