Last Friday evening RM Sotheby's sold the legendary 1956 Aston Martin DBR1, chassis No 1, for a world record $22.6 million. Two bidders competed for the iconic Aston Martin, in a contest that lasted nearly seven minutes, before a private collector bidding by telephone was successful. The price achieved by RM Sotheby's on 18th August not only set a world record not only for an Aston Martin, but for any British automobile at auction.
The most correct example of what is arguably the most important Aston Martin ever produced, DBR1/1 carries a racing history that includes overall victory at the 1959 Nürburgring 1000 KM, as well as the greatest names in motorsport. Names such as Carroll Shelby to Jack Brabham, Roy Salvadori, and Sir Stirling Moss. The first of just five examples built by the factory between 1956 and 1958, DBR1/1 is the only example ever offered for public sale.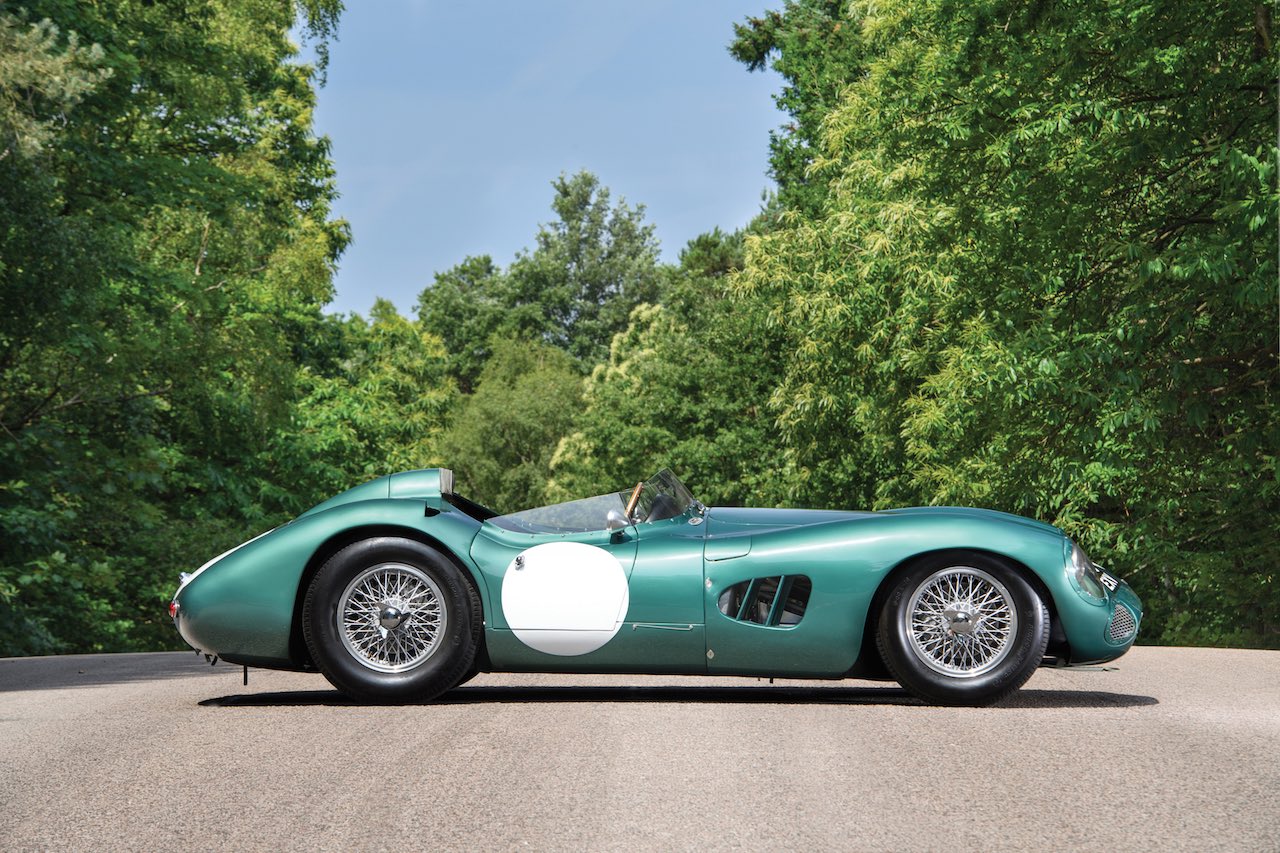 The DBR1 was the result of David Brown's dream in 1949 to win Le Mans. The new Aston Martin DBR1 was powered by a 3.0ltr engine with a new lightweight chassis and body designed by Aston Martin's chief designer Ted Cutting. With power output ranging from 240BHp to 2550BHP, depending on configuration, it proved much more competitive than the DB3.
On its Le Mans 24 Hours debut in 1956 and using a new 2.5ltr engine (to meet regulations), DBR1/1 ran well for 20 hours until running its bearings. And in 1957 it achieved 2nd place at both the British Empire Trophy and Easter Goodwood meetings.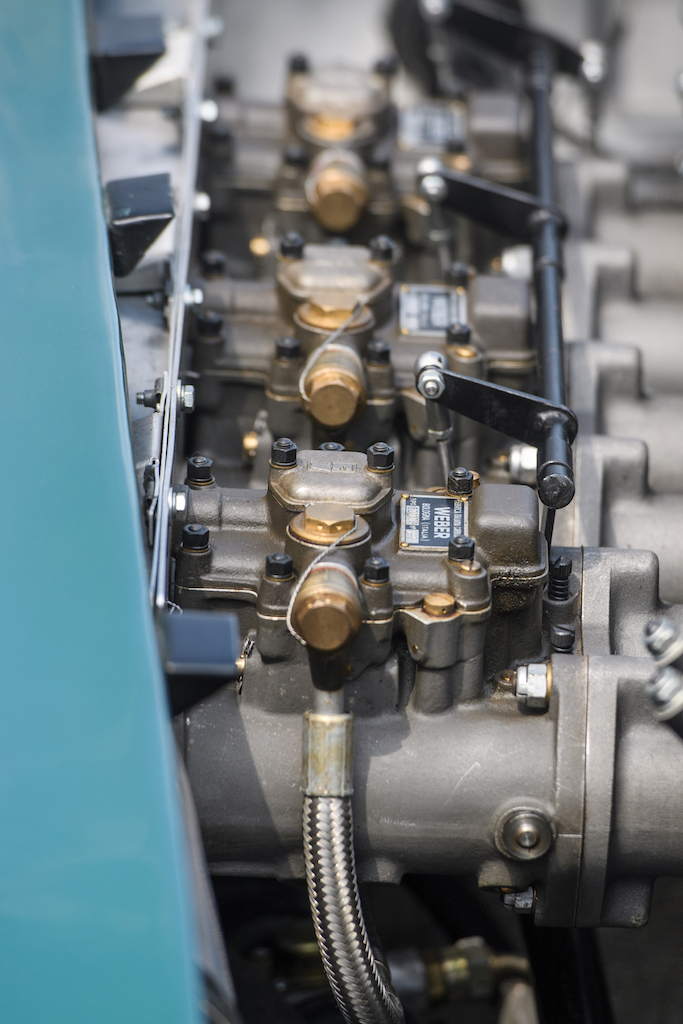 The car returned to 3.0ltr configuration in May 1957 for Spa, with Roy Salvadori finishing 2nd in DBR1/1 and Tony Brooks taking 1st in DBR1/2. Numerous other races followed which all demonstrated the cars competitive edge. But unfortunately reliability proved to be its achilles heal leading to numerous retirements.
However that all changed in 1959 when Stirling Moss drove his Aston Martin DBR1 to a stunning victory at the Nürburgring 1000 KM. Using DBR1/1, he broke the lap record 16 times in one of his greatest ever drives, with Jack Fairman driving only eight laps.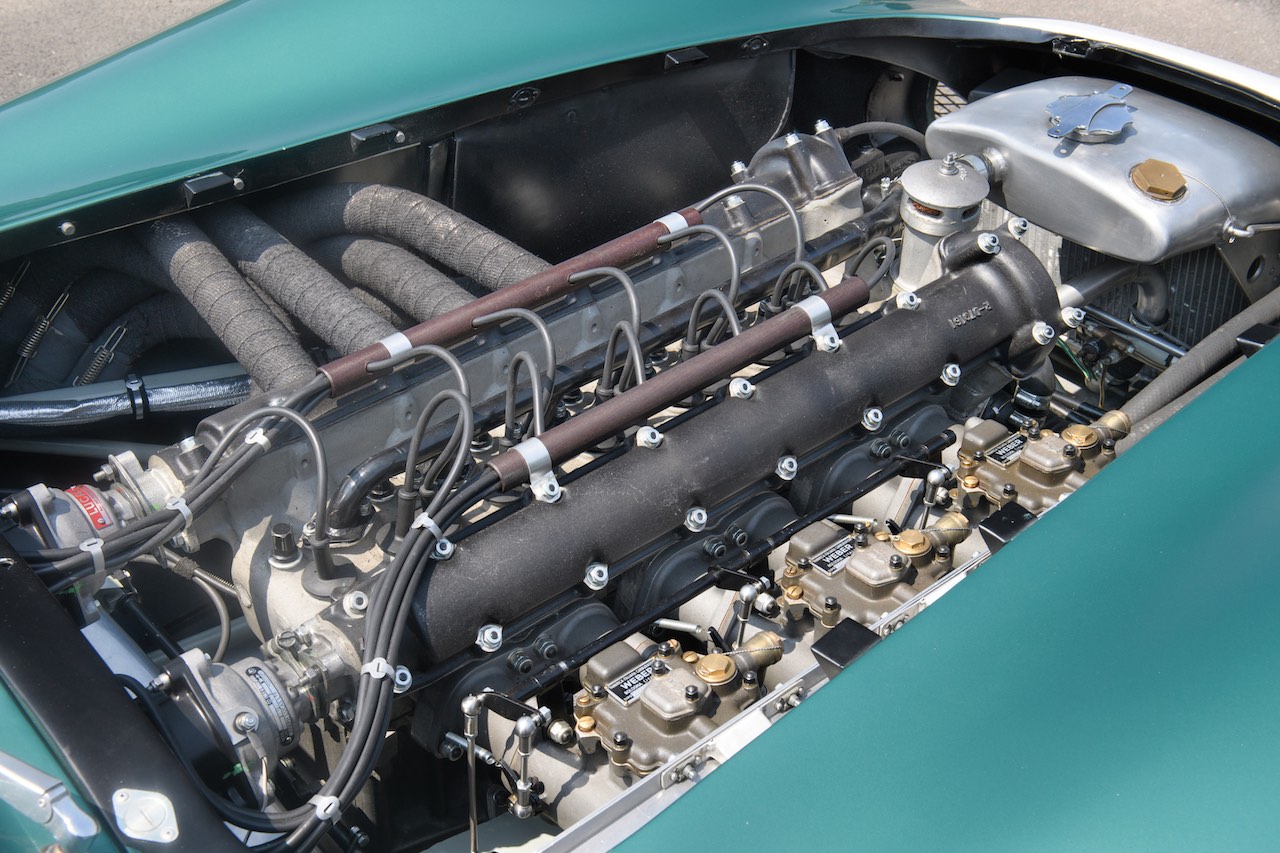 The 1959 Nürburgring 1000 KM would prove to be DBR1/1's last works race entry. At Goodwood's Tourist Trophy it would, however, serve as a practice car, where Aston Martin clinched the 1959 World Sportscar Championship, a feat only made possible by DBR1/1's Nürburgring triumph.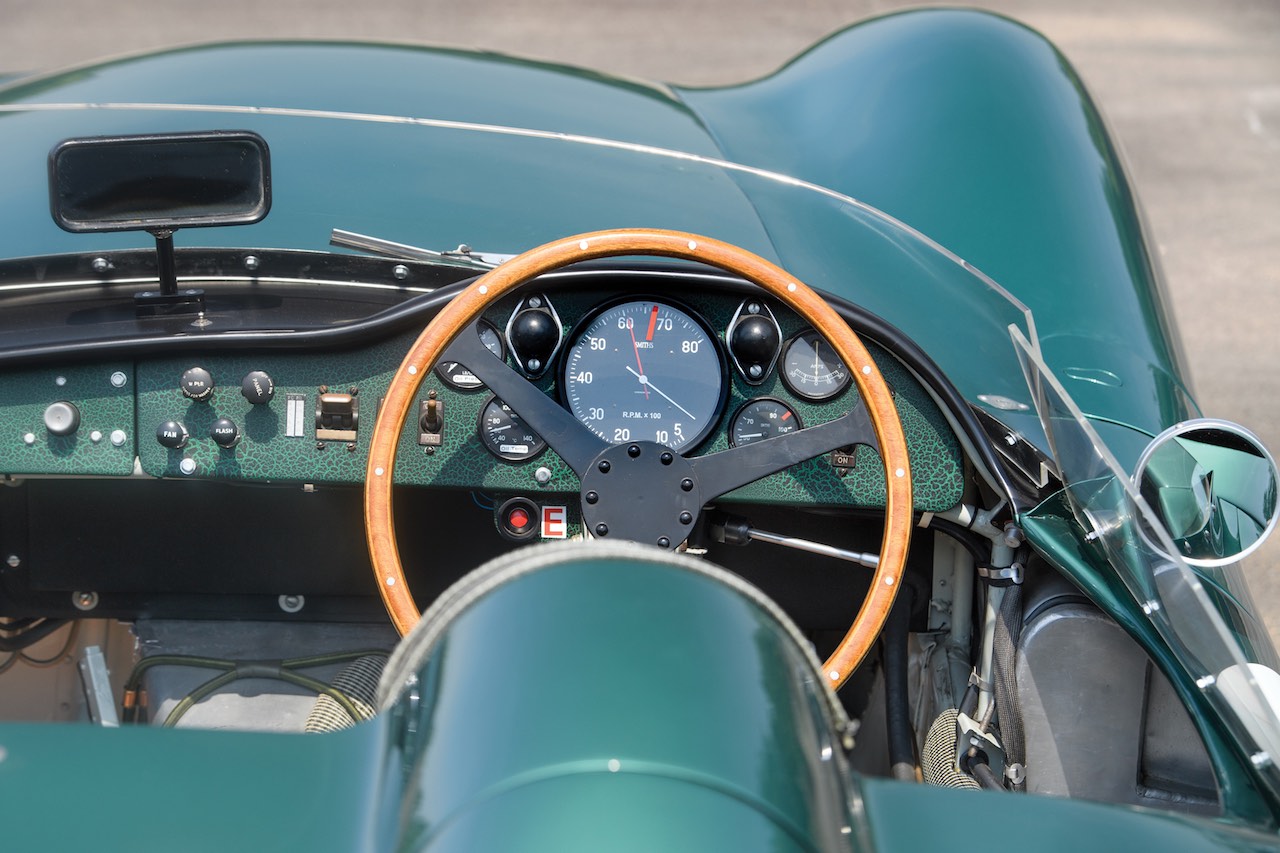 Coming from the finest of all Aston Martin collections, owned by a fastidious perfectionist, DBR1/1 is not only the best presented of the five DBR1s produced, it is also without question the most correct down to the smallest of details, inside and out.
With its impeccable provenance and enviable racing record, this Aston Martin DBR1 was driven by some of the greatest names in motor racing. It was the first of the line and an integral team player to the end. It remains an ultimate icon of Aston Martin racing history.
Article & Photos Source RM Sotheby's
Additional Photos of the Aston Martin DBR1