H&H Auctioneers have lined up a very interesting 1948 Bristol 400 for its Imperial War Museum Duxford sale on 14th October. It was first owned by Lady Diane White, who was married to George SM White, the effective founder of Bristol Cars.
The Bristol 400 was made between 1946 and 1950 and was available as a two door saloon and a cabriolet. Approximately 474 were built in that time frame, with some receiving hand crafted bodies from Pininfarina. They were fitted with the Bristol 2.0 litre straight six, which was a modified version of the BMW six cylinder push rod engine and produced around 85BHP. Coupled to this was a four speed manual gearbox with synchromesh on the top three gears and a crash/freewheel on first gear.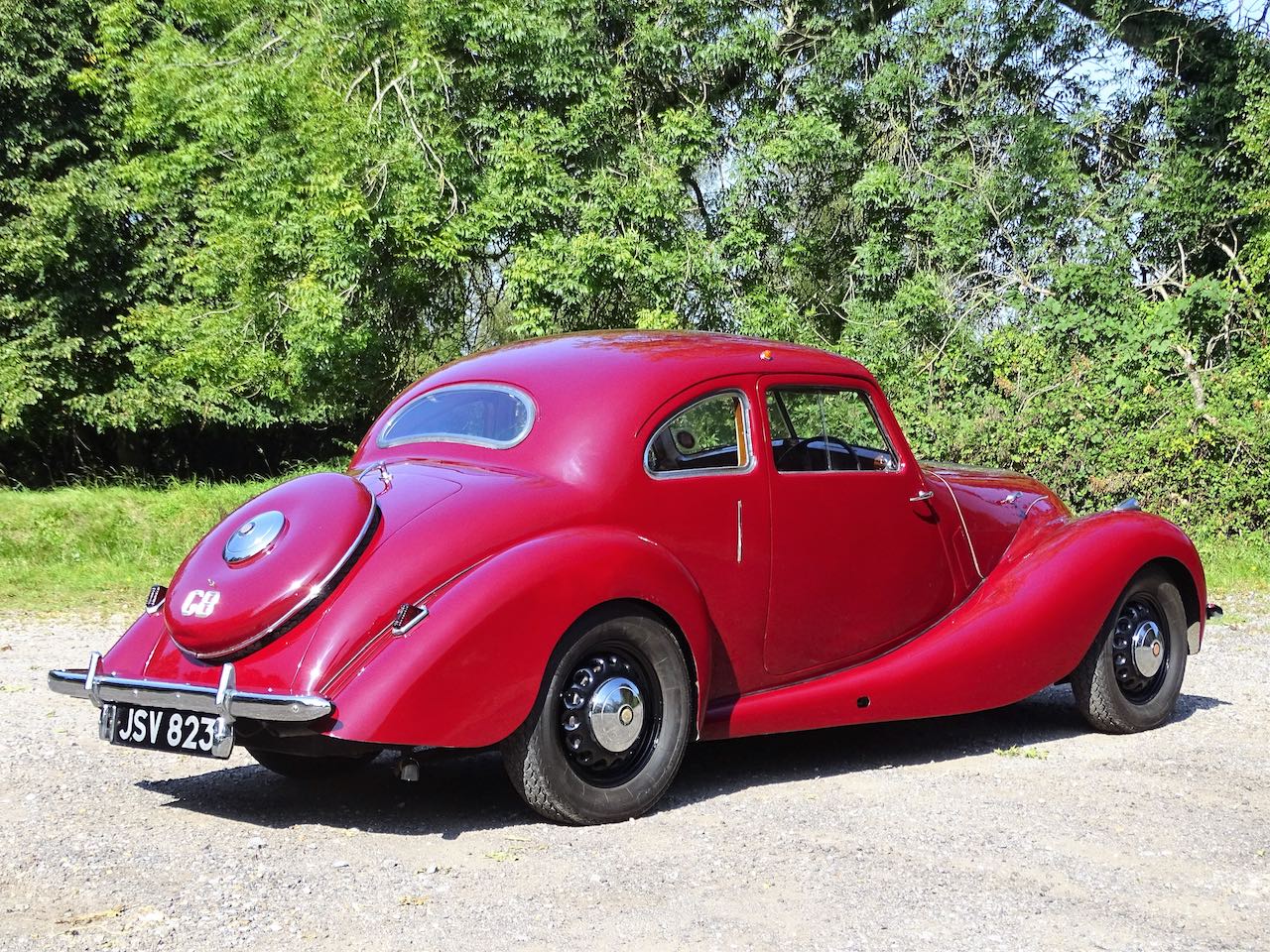 The model on offer from H&H is a second series two door saloon that was first registered to Diane White, whose husband remained chairman of Bristol Cars until 1973. It was ordered with the optional hinged rear opening window and was fitted with an aluminium spare wheel cover. It is said the car originally bore the registration "BAC 1" (which now unfortunately adorns a diesel Land Rover), a reference to the Bristol Aeroplane Company.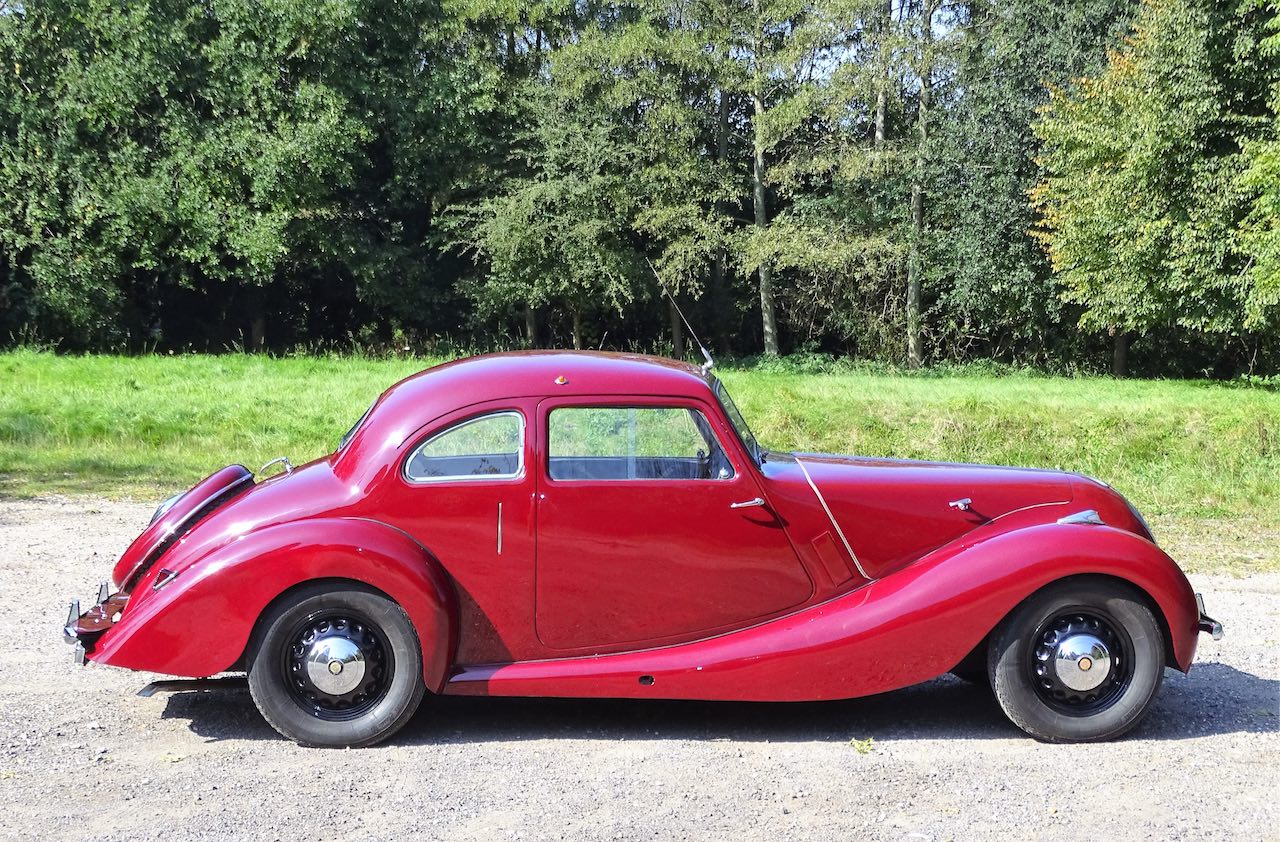 Over the past 18 years or so the Bristol 400 has benefited from considerable expenditure, which has refined and improved on the original car, with an emphasis on performance. This included a two year long engine rebuild which saw it fitted with Cosworth pistons, a high lift cam, new bearings and valves and titanium valve caps, to list just a few, at a cost of £24,000.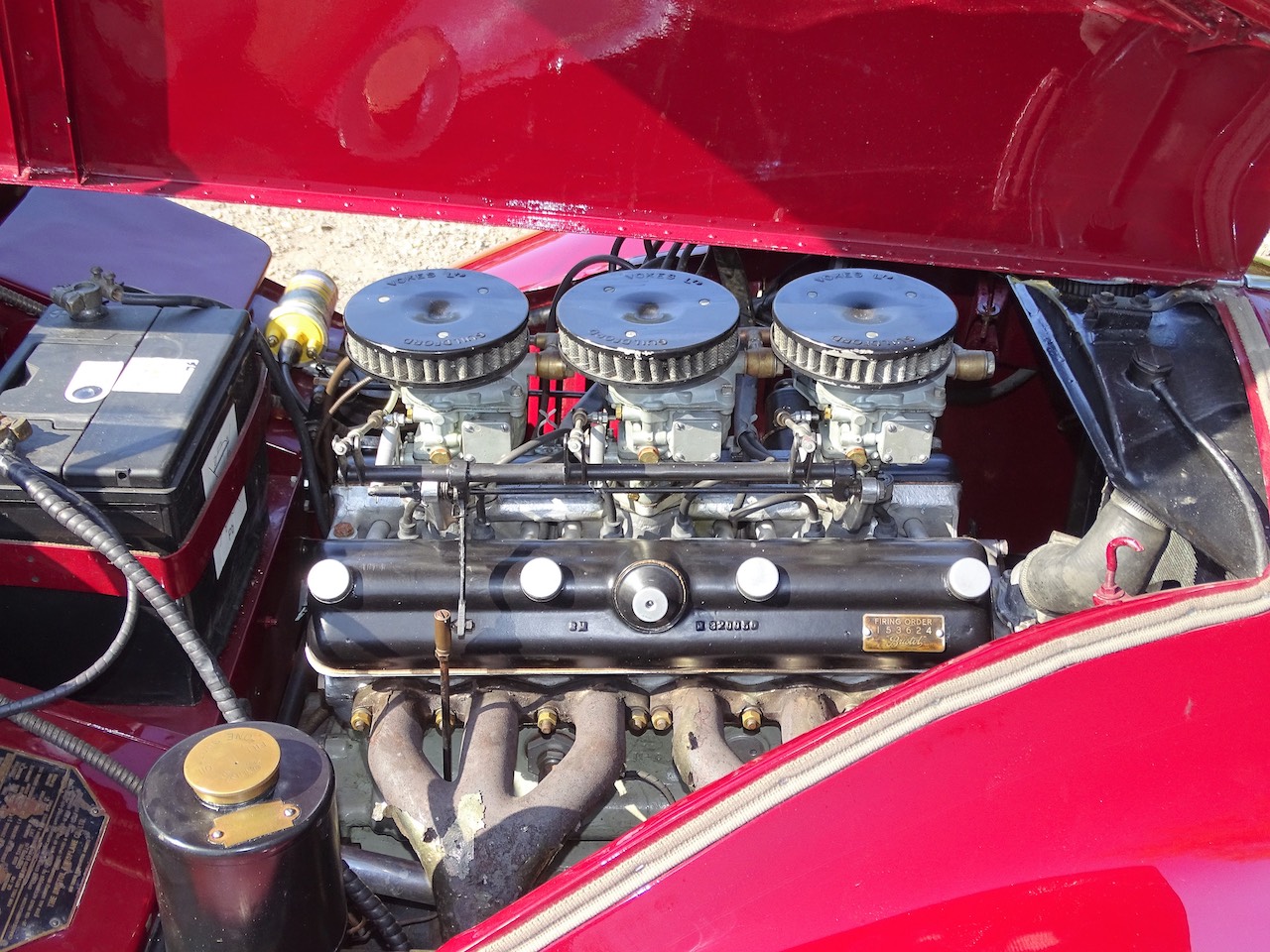 These engine upgrades along with head work, have resulted in a very impressive 142BHP, which is quite a jump from the 80BHP quoted by Bristol in period. The listing notes that 150BHp is achieveable if a non-standard freeflowing exhaust was fitted to the car. Perhaps food for thought for the new owner if they feel the need for a few extra horses.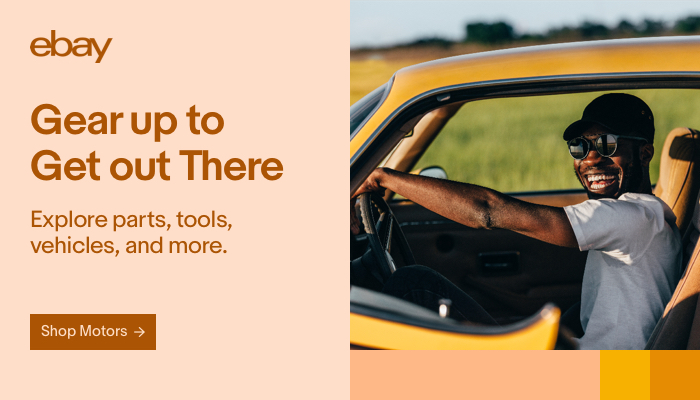 Also on the mechanical front the Bristol has also been treated to a replacement close ratio gearbox which was sourced from Bristol Cars for £2,232 in 2008. With the rebuilt engine and increased power output, plus the close ratio gearbox, this Bristol should be very rapid indeed and should easily keep up with modern traffic.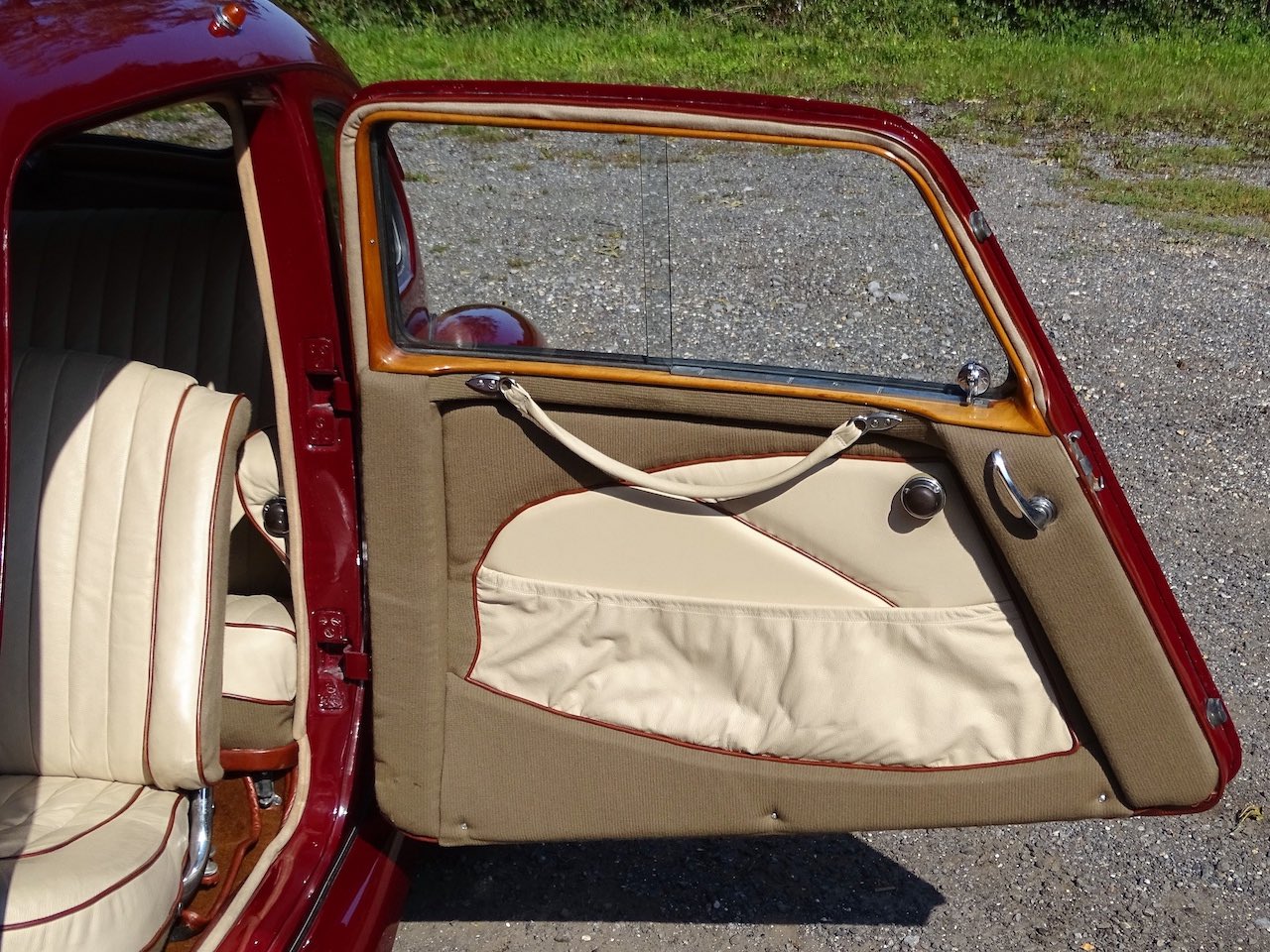 The interior was also re-trimmed in what is described as an authentic mixture of Red-piped Cream leather and Brown cloth at a cost of £10,000. Added to that the 400 saloon was treated to a bare metal restoration between 2007-08 at a cost of £20,000.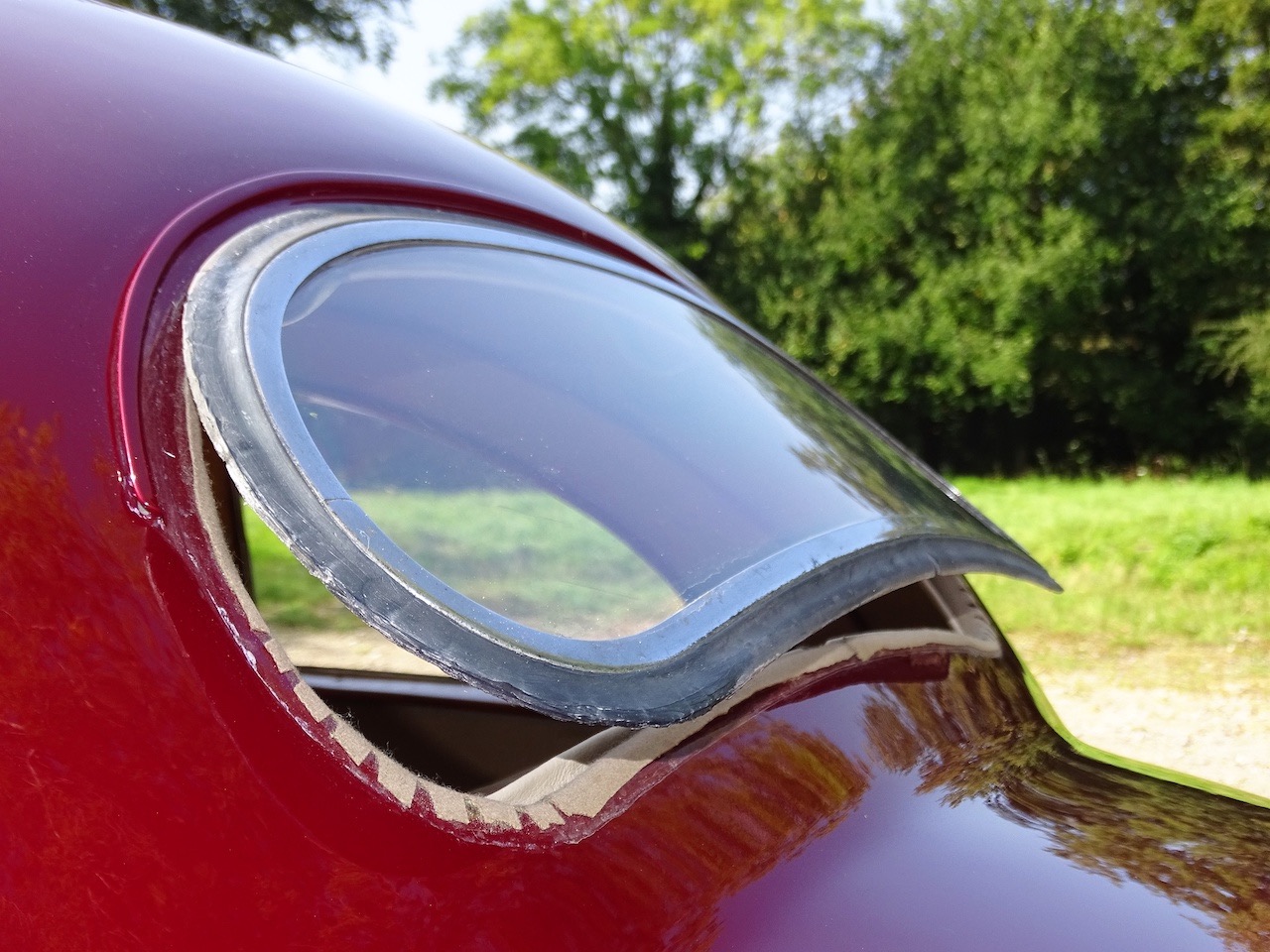 Along with numerous other mechanical repairs the Bristol 400 has had almost £67,000 spent on it since 2002, based on the numbers mentioned in the auction listing. This is a vast sum indeed, but it should see it right for many years to come.
Apart from needing a light recommission, this Bristol 400 looks good to go. The aerodynamic profile is attractive, with the sweeping wings and suicide doors adding to its pre-war inspired look. The interior simply oozes charm with acres of wood, leather and period correct cloth. And under the bonnet resides the triple carb straight six, a sublime engine that must be even more impressive when combined with the Bristol 400's reputation for light steering and tactile handling.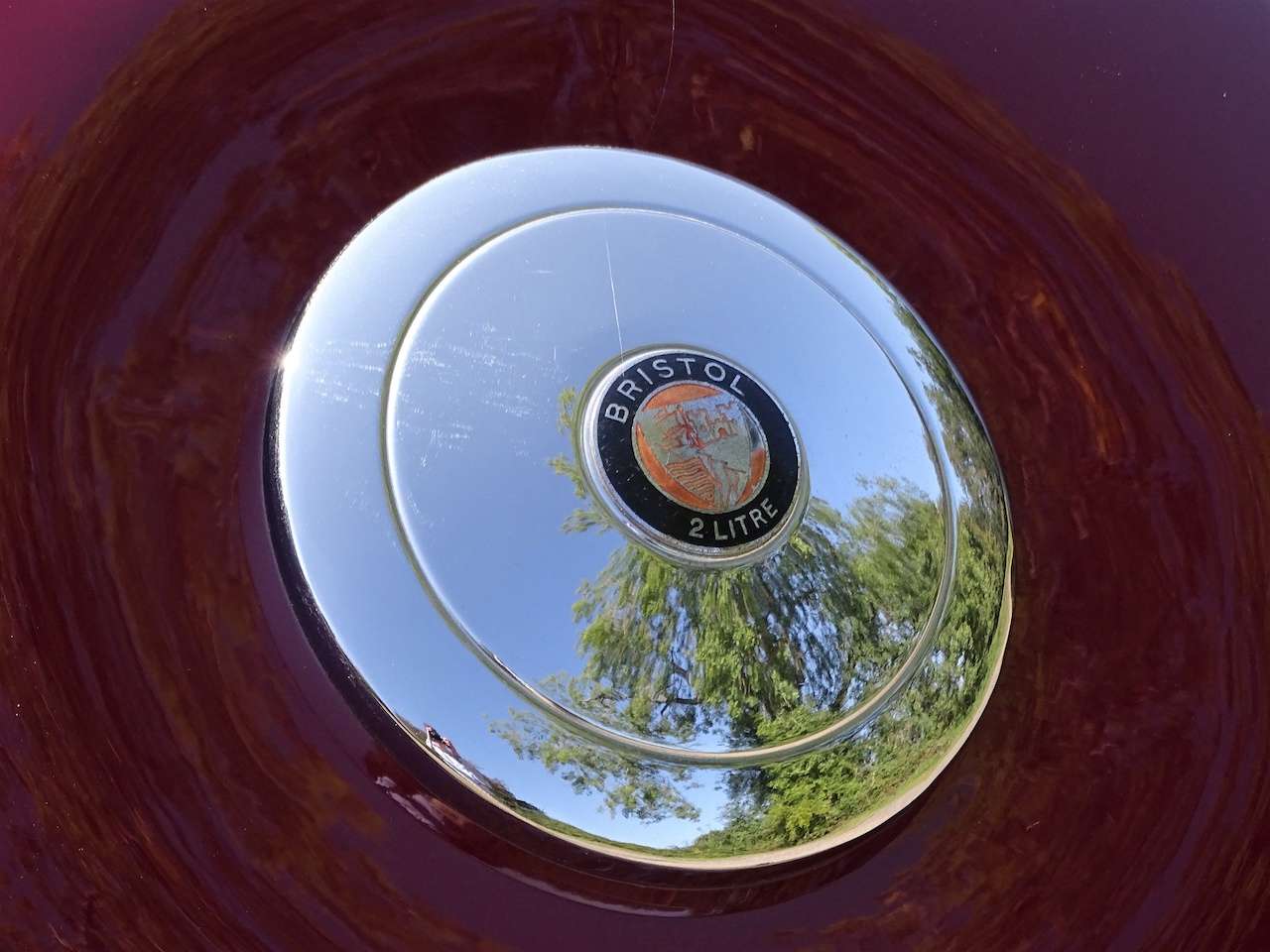 The Bristol 400 is one of the firms finest creations, its elegant lines and sporting looks combine to make the car an excellent 2+2 tourer. This examples history and the considerable amount spent on its up keep make it a worthy acquisition, a positive reminder of what the firm achieved in its glory days.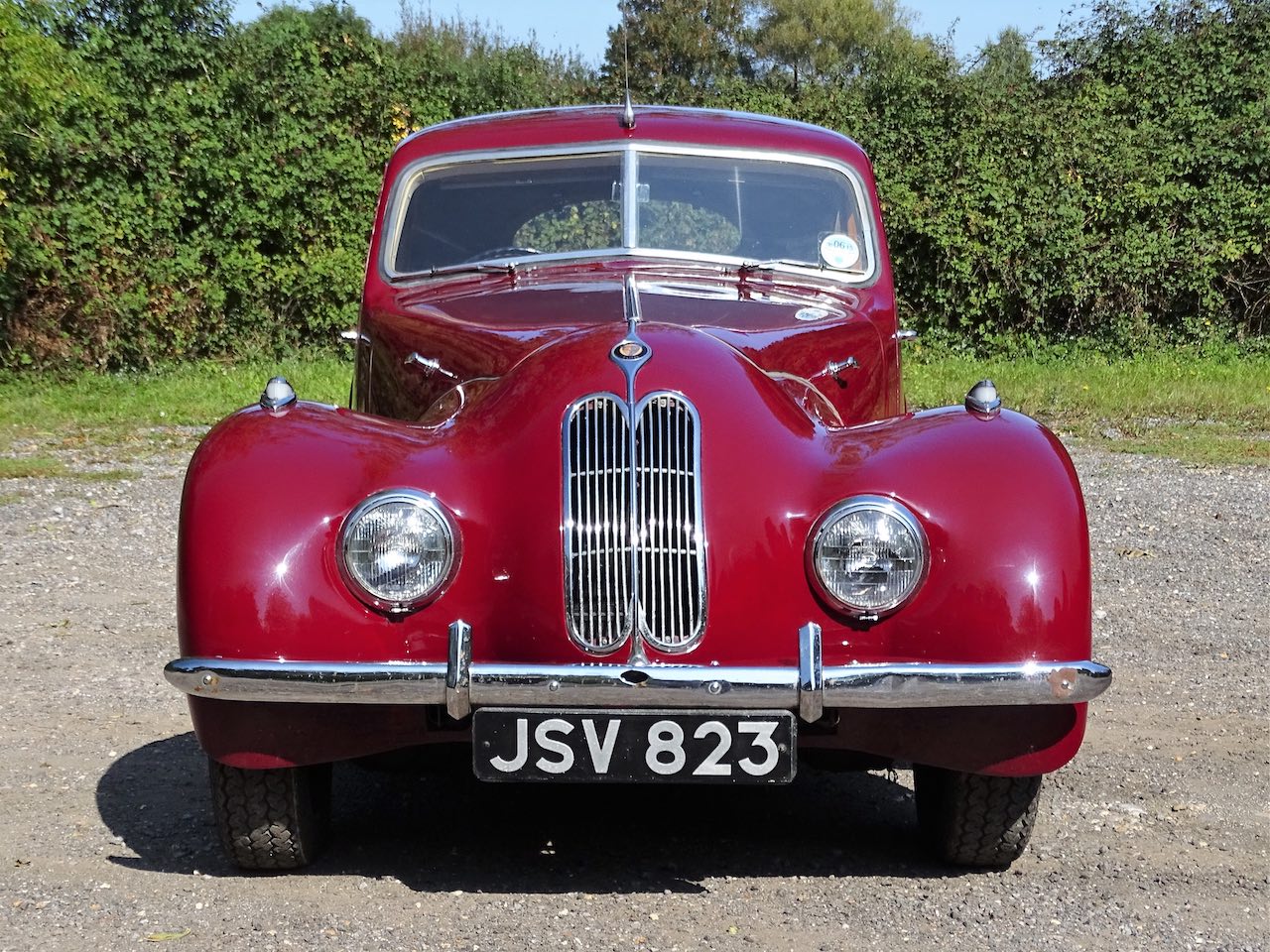 Mention the name Bristol Cars and it conjures up nostalgia for the famed British marque that produced some truly exceptional cars, all mixed with a series of blunders and missed opportunities that plagued the firm throughout its history. Plus given the unfortunate news that Bristol Cars went into liquidation earlier this year, it makes any car directly connected with the historic car builders early days a very interesting acquisition.
This 1948 Bristol 400, chassis 421 carries an estimate of between £60,000 – £70,000. More details can be found on the H&H website.