Rally the Globe's spectacular Southern Cross Safari delivered not only an epic 2,000-mile (3,600km) driving adventure through East Africa but also a surprise, last-gasp winner. After 19 days of highly challenging driving through the magnificent mountains, game reserves and private estates of Kenya and Tanzania, it was the 1927 Bentley 4 ½ Le Mans – crewed by British husband and wife team Keith and Norah Ashworth – that took overall Southern Cross Safari honours and with them also the spoils in the Class 1 Pre-War category.
Their victory came as something of a surprise as much of the event had been dominated by a phalanx of classic Porsches. At one stage close to the finish three of Ferdinand's finest topped the leader-board. Moreover, the 2-litre 1965 911 shared by Gavin and Diana Henderson was still in front as the cars set out on the final day's tricky speed and regularity tests set Taita Hills, once famously conquered by Michele Mouton's Audi quattro.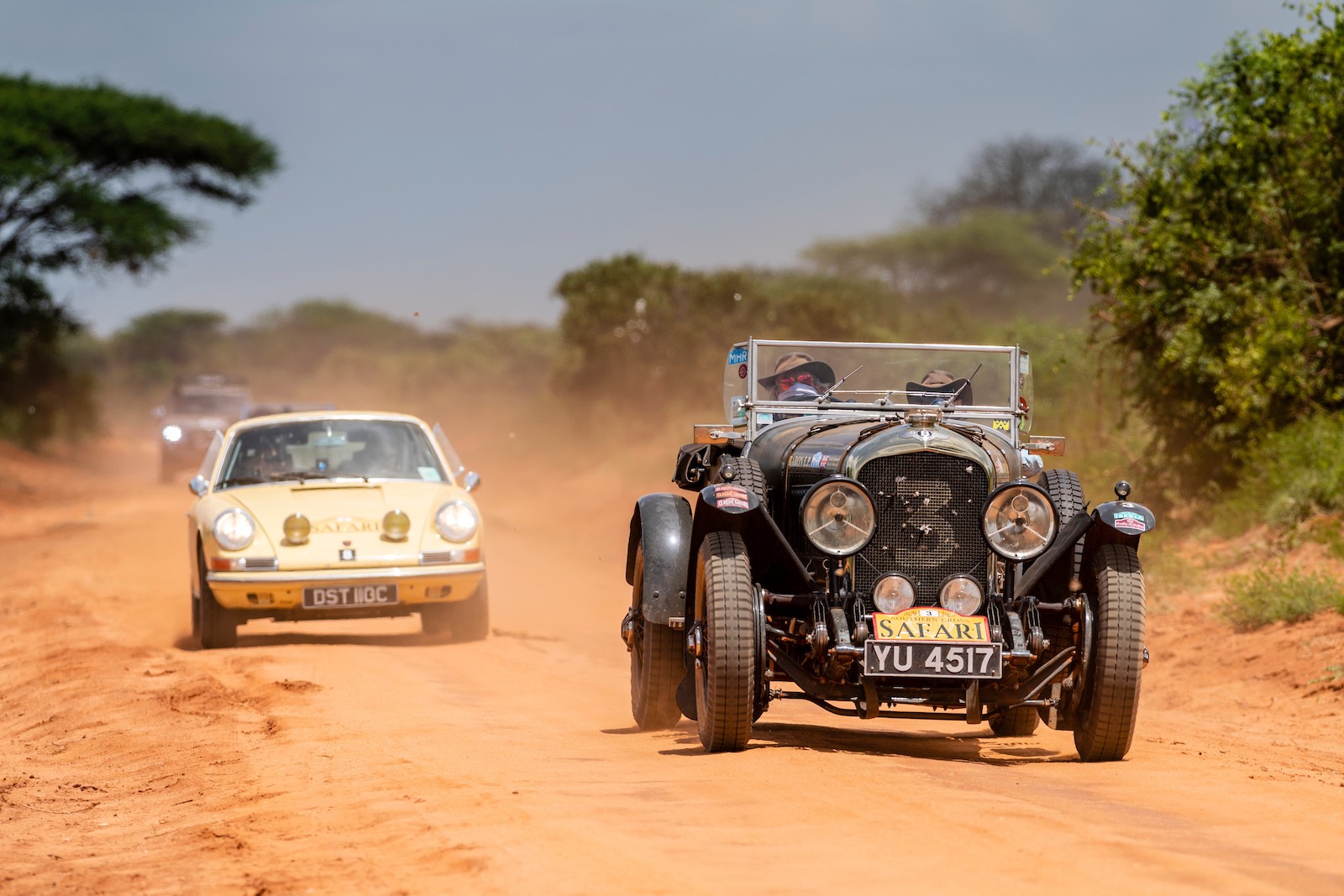 Navigation and timing skills were at a premium and, as the Henderson's faltered, so the Ashworths prospered – the Bentley blasting its way to the top of the standings having started the final sections only in eighth place.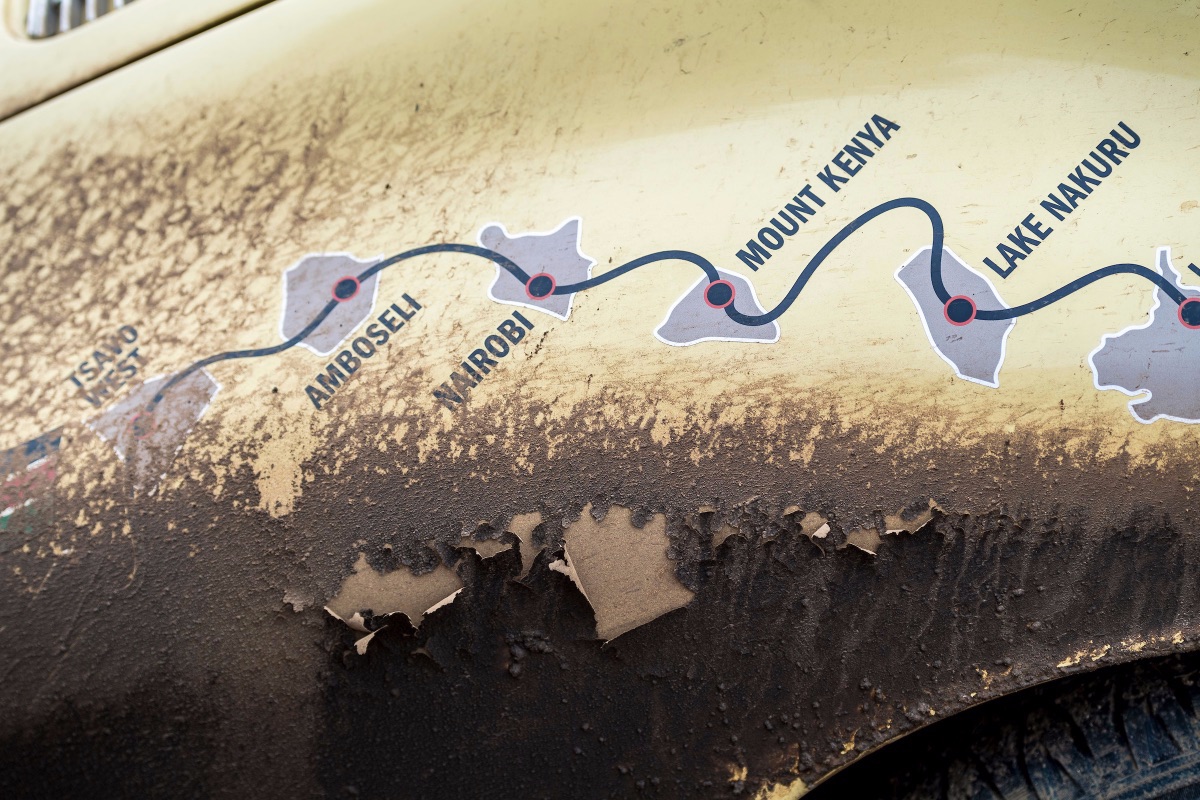 "A Bentley's power-to-weight-ratio is all power and lots of weight; knowing how to control these two forces is what makes the difference," explained the winning driver who was understandably delighted with his landmark success and quick to pay tribute to his co-driver wife for her skilful support. "To take this win means such a lot, because it's our first ever endurance rally win. And we did it because I've got the best navigator!"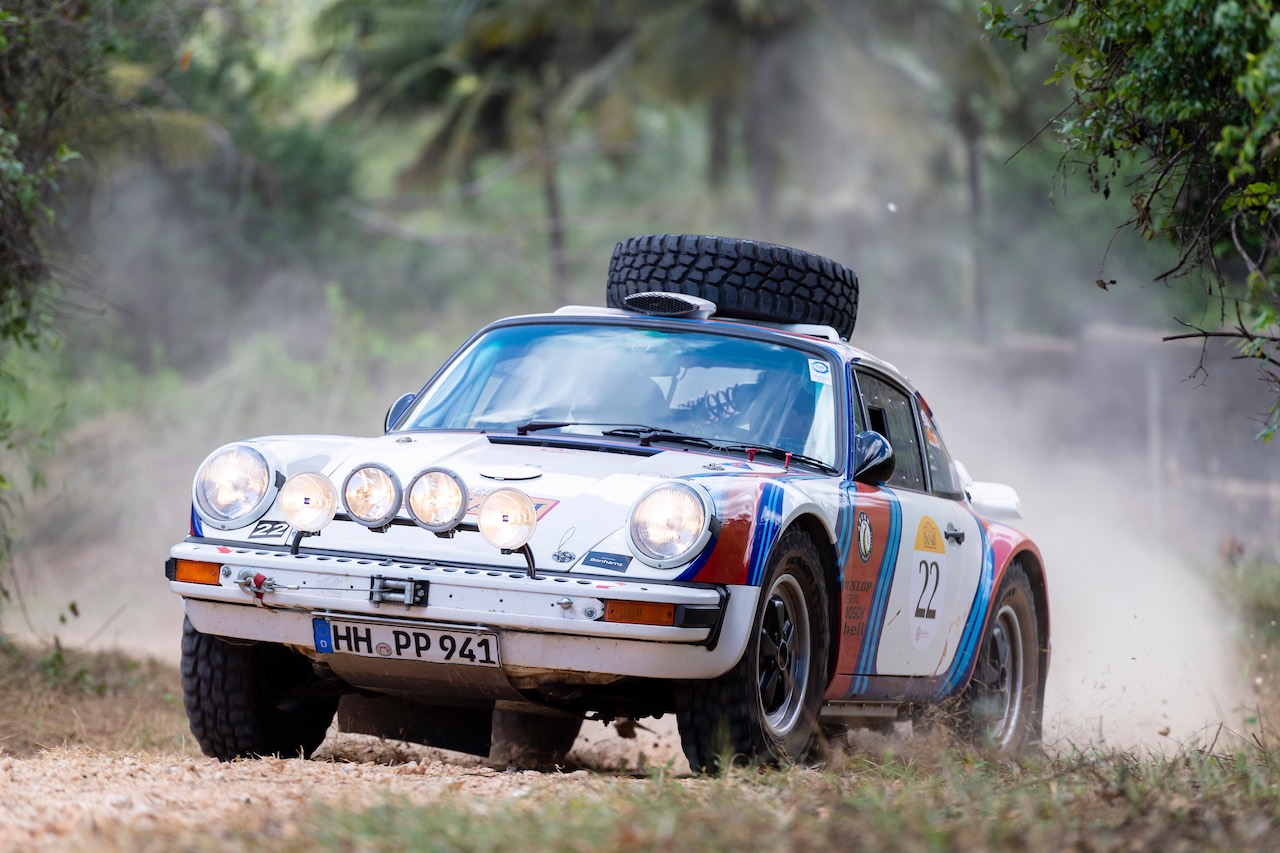 With the erstwhile leaders slipping back to finish fifth overall, Lars and Annette Rolner were the first Porsche home. Relishing life in their striking Martini coloured 1974 3.2-litre 911, the Danish duo finished second behind the Bentley and took the Classic Category honours.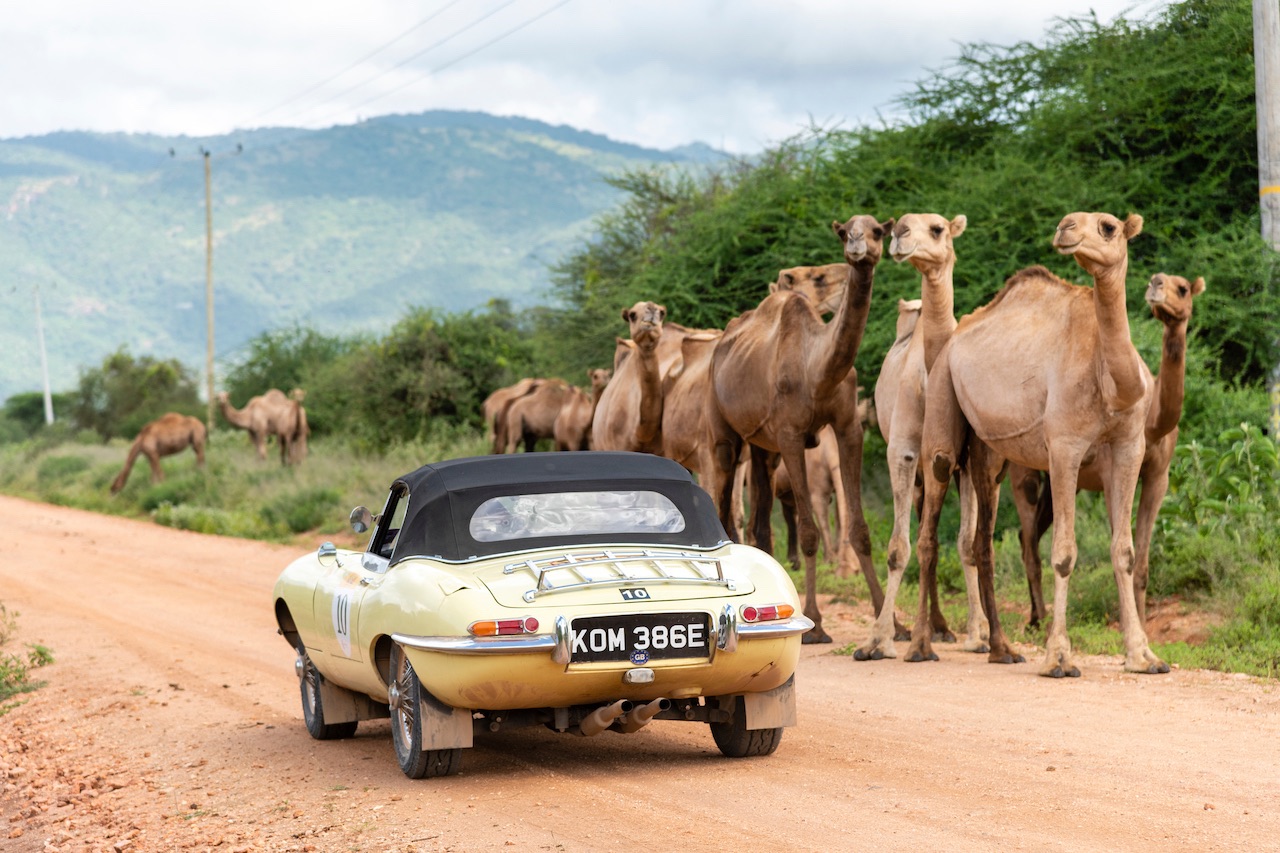 Another standout  performance among the 911 entries came from Class 2 winners Stephen and Jenny Verrall while the surprisingly intrepid Jaguar E-type shared by Clint and Dawn Smith impressed everyone with victory in Class 4 and third place overall.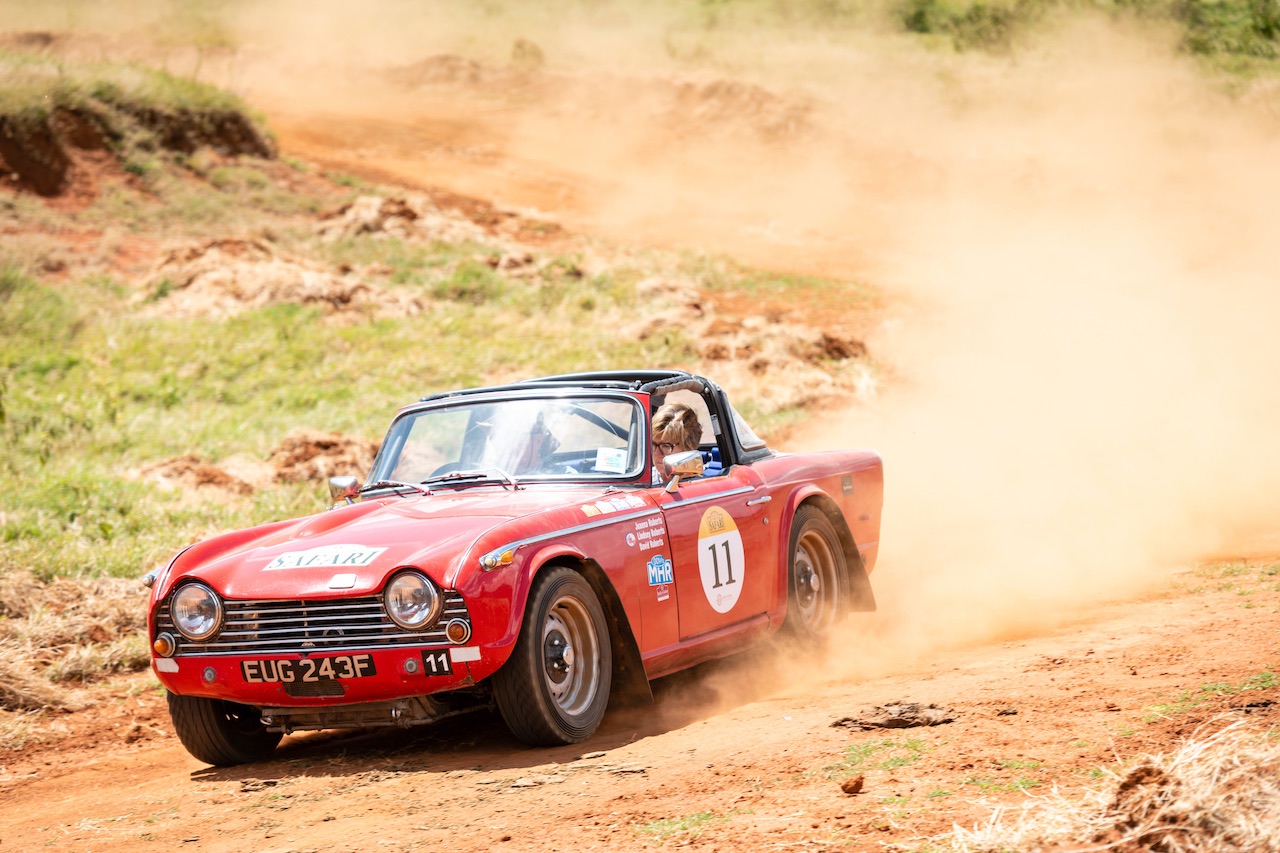 As ever, there also were some notable performances further down the field. Triumph pairings David and Jo Roberts and Alan and Tina Beardshaw overcame various technical issues en route to ensure two TRs were inside the final top ten while the period-liveried Lancia Fulvia Monte Carlo of Jean-Philippe and Iris Tripet stayed in contention after sourcing some much-needed, mid-rally spares from Nairobi.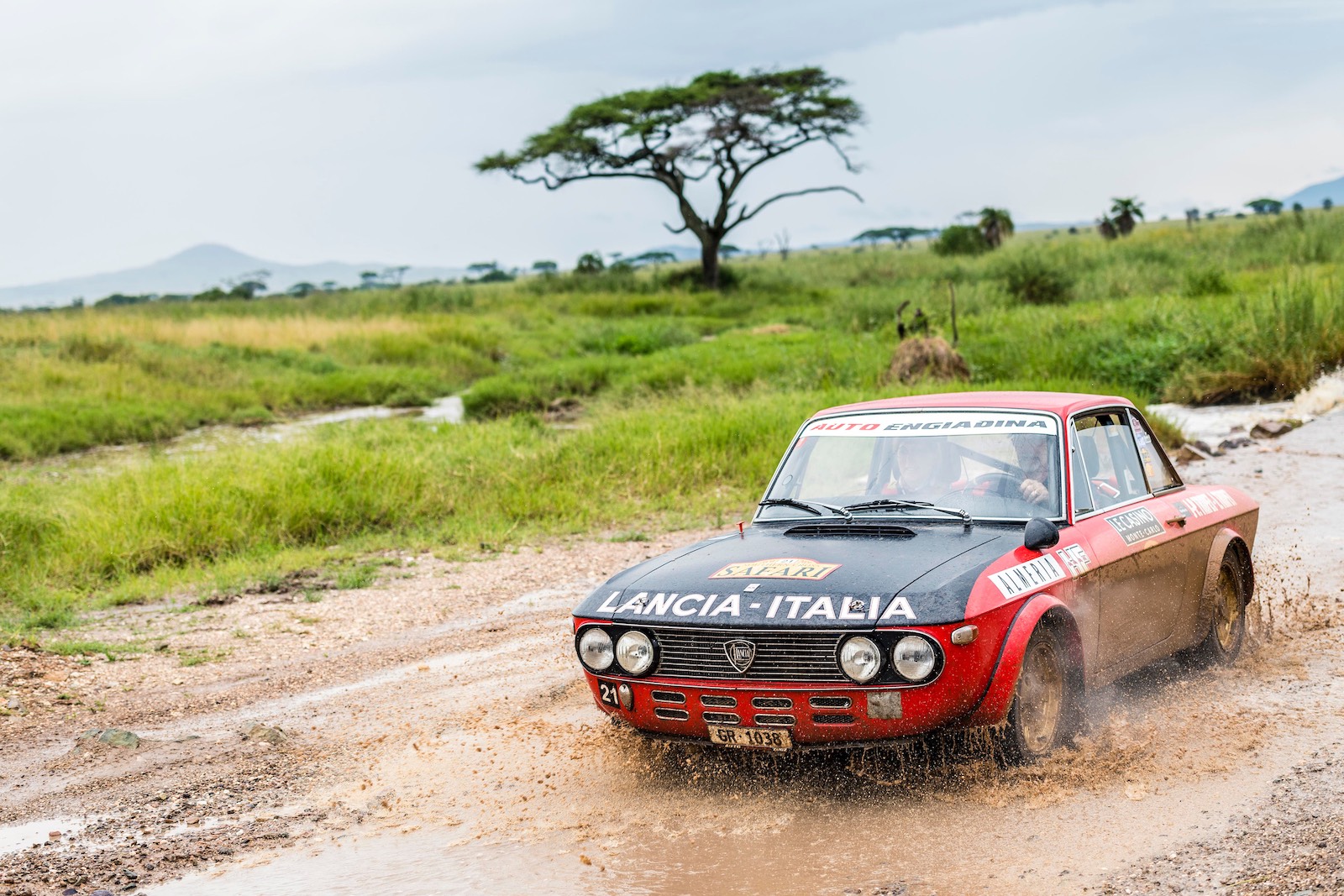 Another eye-catcher was local Kenyan rally star Rob Collinge – he was dressed in full US army clothing aboard his charismatic 1954 Willys while Denis Wilson's Rover P5B and Michael McInerney's Ford Mustang added a rich V8 soundtrack to the dramatic action.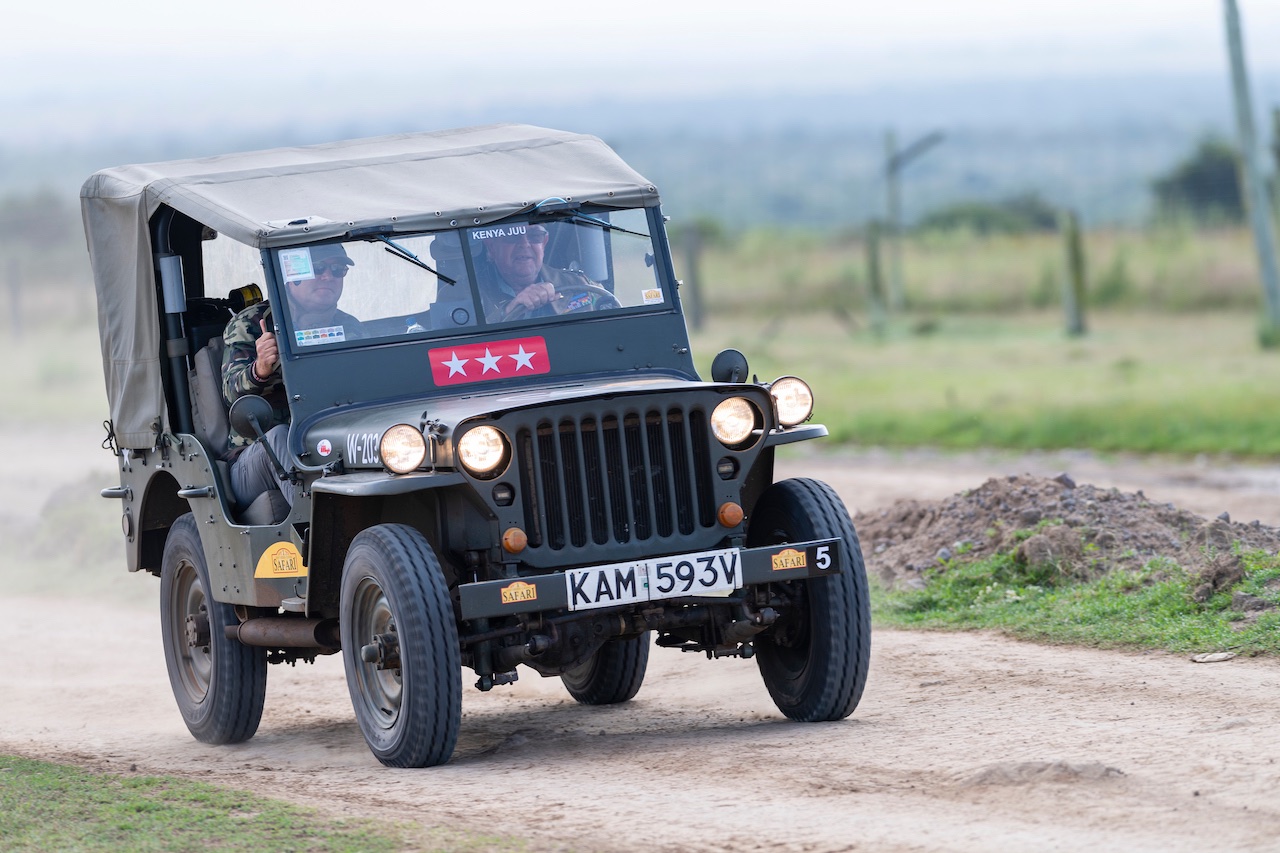 Although the well-above average levels of recent rainfall at times pushed crews and cars to their limits, it wasn't all hard work as participants were treated to several hard-earned rest and repair days – and unforgettable game drives – in a number of the region's most illustrious safari camps.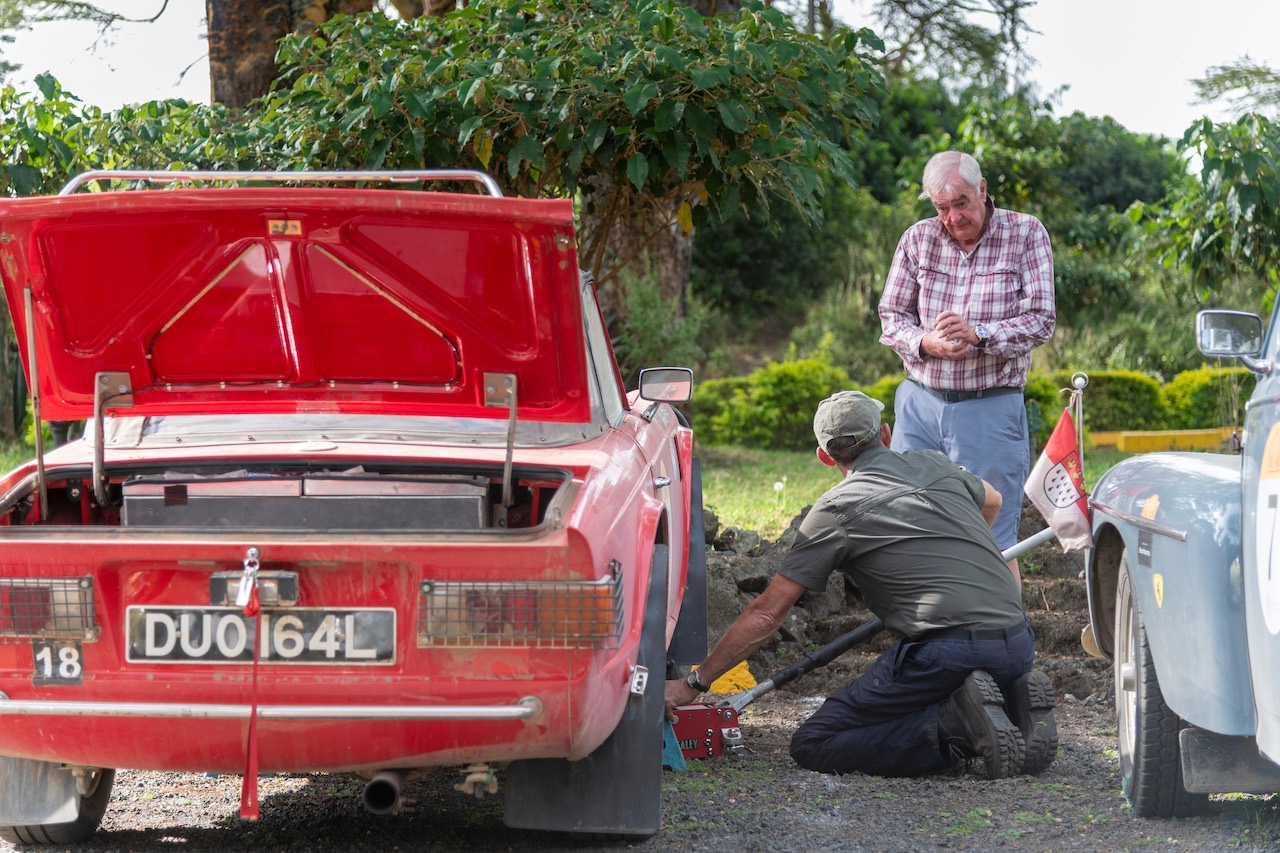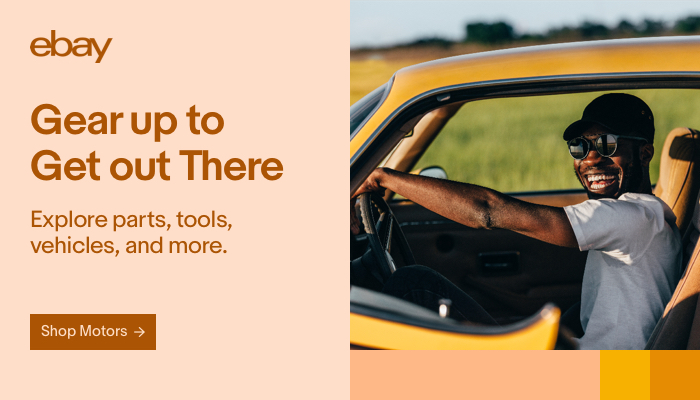 "The huge challenges presented by the abnormal amount of rain that's fallen in East Africa really tested the whole Rally the Globe team and it's a fantastic tribute to both the competitors and our brilliant assistance crews that all those participating reached the finishing line," enthused Fred Gallagher, the club's Rally Director.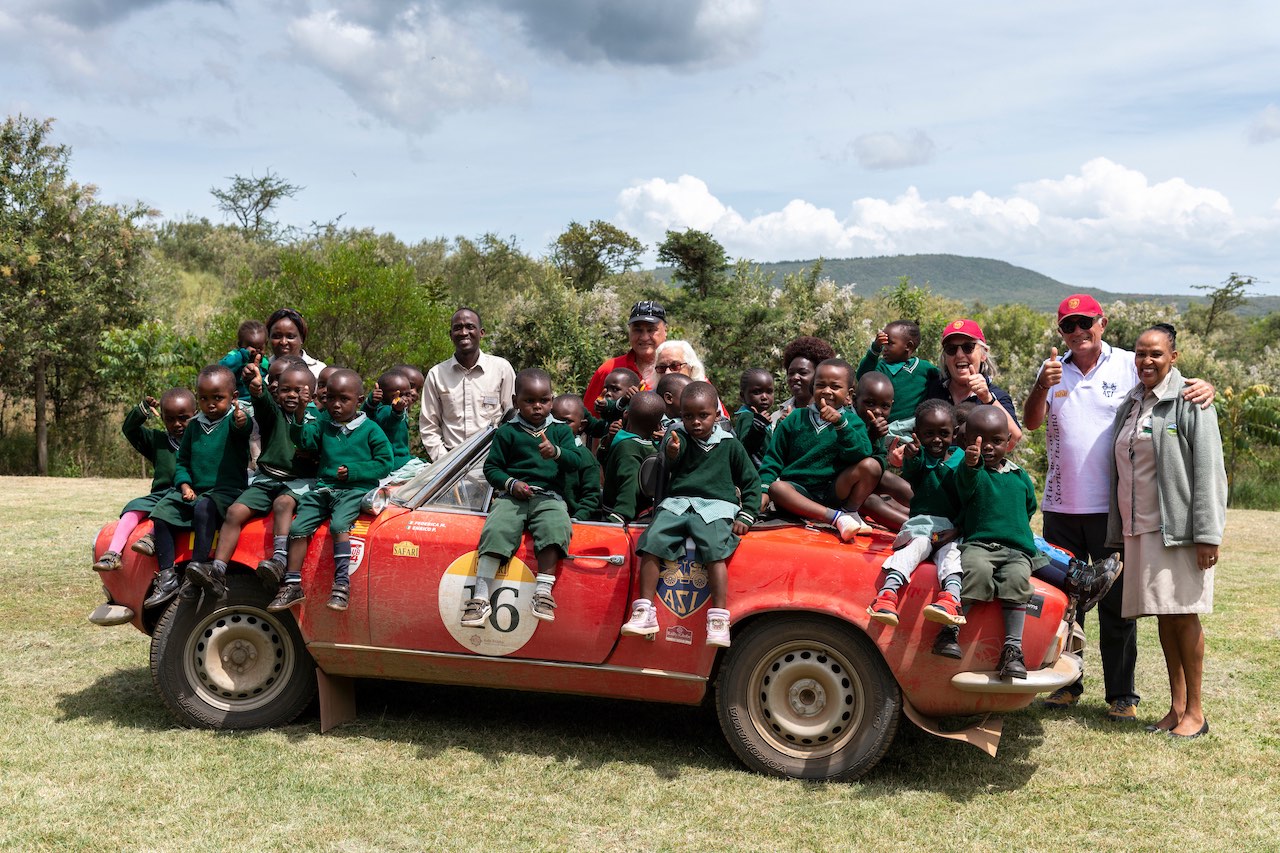 "When putting together the new Rally the Globe team, we selected the best in the business and that's a policy which really pays off when the going gets tough. Indeed, the feedback from all those competing in Africa has been absolutely amazing and it was certainly an extraordinarily rewarding event."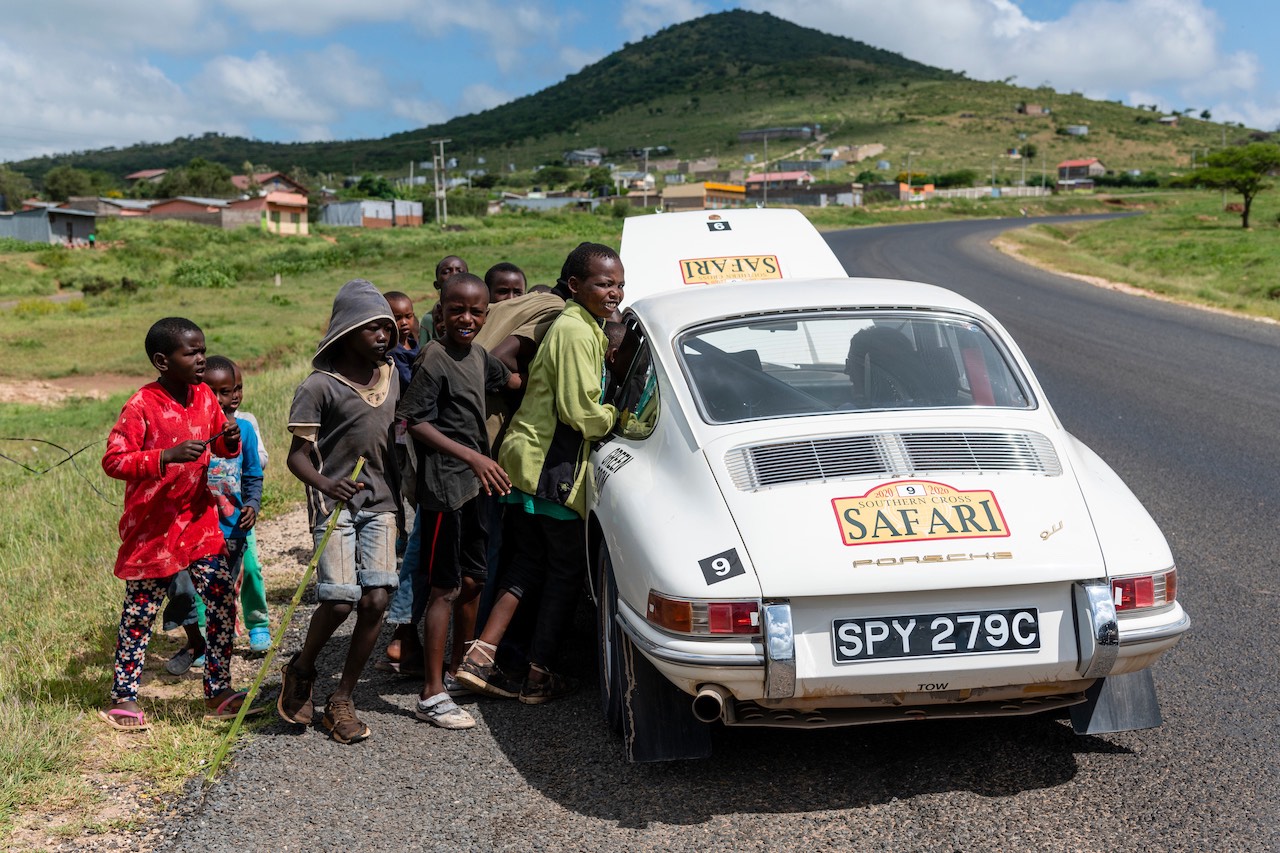 "It was phenomenal," agreed TR navigator Jo Roberts. "You feel really privileged to have driven through all these fabulous national parks in your own old vehicle."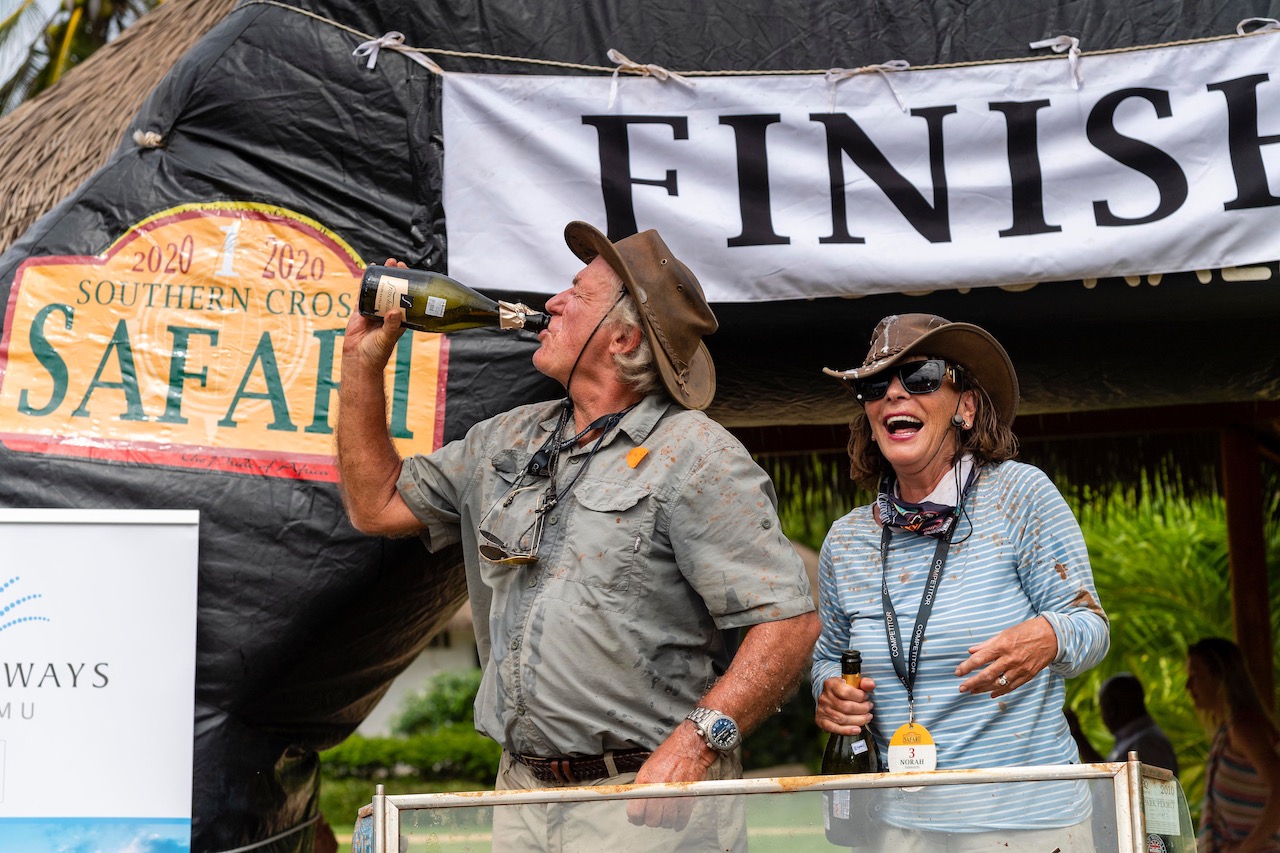 The Southern Cross Safari marked the start of a very busy portfolio of events for Rally the Globe. Next month comes the Celtic Challenge set in the British Isles, and quickly thereafter the start of the ultimate 'Round the World' circumnavigation, split into three stand-alone sections between May 2020 and June 2021 – London to Casablanca, Boston to Vancouver and Vladivostok to London. A few remaining places on those events are still available for those looking to take advantage of Rally the Globe's inspiration, vision and expertise.